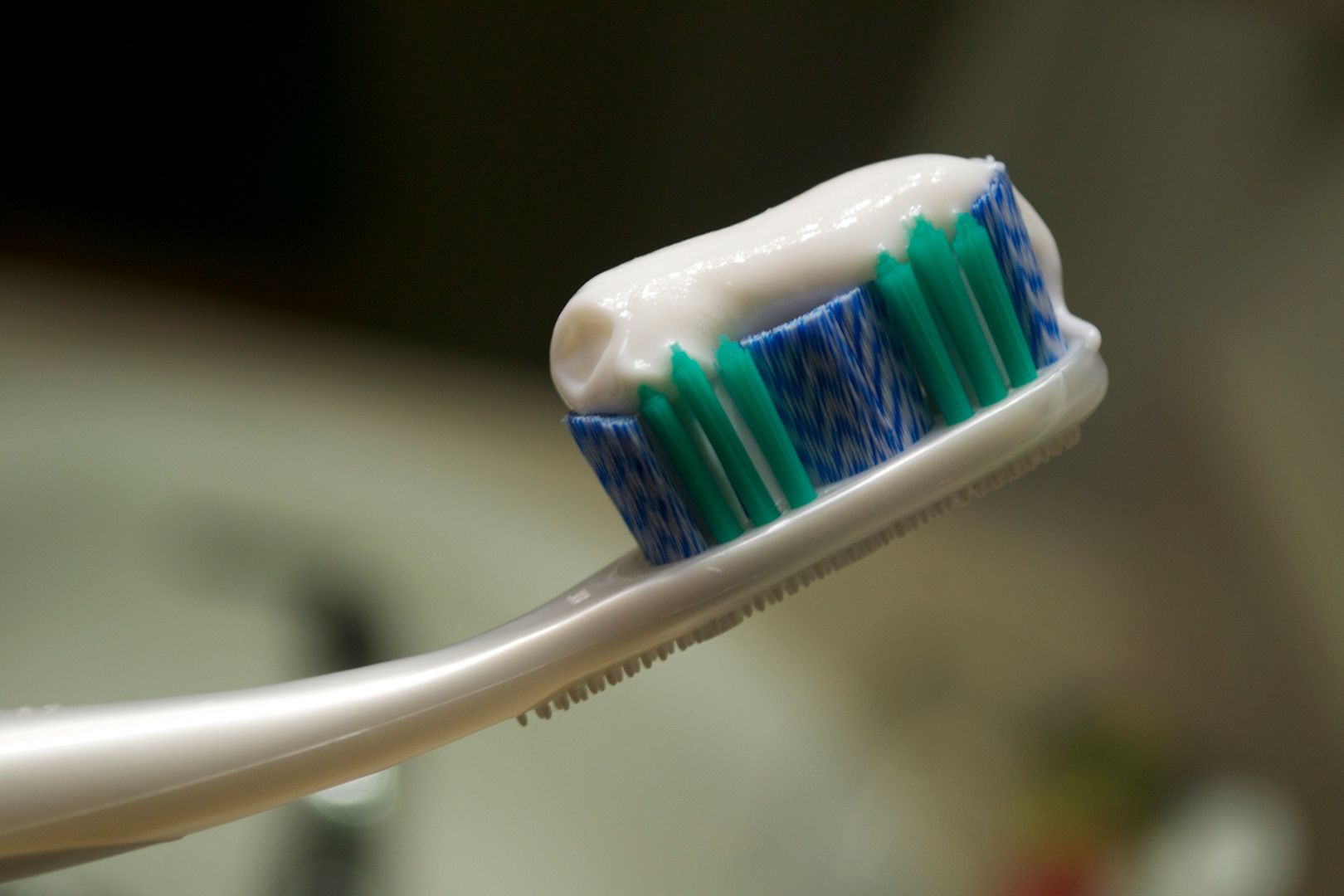 Keeping the pout pretty is more than just staying up on the prettiest lip shades. This post is brought to you by Darla Scheidt, the Marketing Director for Grove Dental Associates  and she's going to give us the skinny behind a lovely thing called…tooth enamel erosion.
We've been hearing a lot about tooth enamel and what happens when it wears down, or erodes. While most of us are aware of tooth decay, the whole enamel erosion idea has taken some of us by surprise. Though there are many products available to help strengthen tooth enamel, did you know that there are quite a few things that you can do to prevent erosion from happening? Even if you're already seeing signs of tooth enamel erosion, you can still start now to prevent further damage.
Avoid Consuming the Following
There are quite a few things that wear down our tooth enamel and, unfortunately, a lot of them are our favorite foods:
Soft drinks – If it's sweet and has bubbles, it's probably not good for your teeth. The problem isn't just the sugar, it's the acids used in making soda pop. If you must drink it, try to stay away from clear, citrus sodas as they typically have higher acid content than their darker counterparts.
Energy and sports drinks – Though we may need these for a pick-me-up, they are as full of acids as sodas. This includes those energy shots and the drinks that athletes use to replenish electrolytes.
Citrus fruit – This makes sense, as citric acid levels are high in oranges, tangerines, lemons and limes. Don't avoid these completely; rather, try to mix them with other fruits or foods so you can still get the vitamins.
Vinegar – As you may know, vinegar is used as an ingredient in a lot of foods to balance the sweetness since it is acidic. It's so potent that many people use it to clean their homes! Try to avoid foods with a lot of it, such as salad dressing.
Carbohydrates – These aren't only bad for your waist, they're terrible for your teeth! If you eat a lot of refined carbs, you're eating a lot of sugar, which is adept at wrecking your teeth. Try balancing your Pasta Alfredo with a nice salad (minus the vinaigrette dressing!).
There are some other causes of tooth enamel erosion. Try to avoid having dry mouth—if you need to, keep sugarless chewing gum or bottled water on hand. If you grind your teeth in your sleep, you can wear down your enamel. See your dentist because he or she may have a suggestion for a small mouthpiece to keep you from doing this.
Acid reflux disease (GERD) can also cause enamel erosion. If you have this condition, make sure to discuss options with your doctor as it can also cause problems with your esophagus.
What to Do If You've Already Had Enamel Loss
First of all, eliminate as many of the causes of tooth enamel erosion as you can. Quit the sugary foods, sodas and any acidic foods and talk to your doctor about other medical conditions that could affect your enamel.
Using toothpaste with fluoride is good for maintaining and strengthening your enamel, and make sure to floss frequently. There are also products on the market, specifically rinses, that may help strengthen your tooth enamel.
Your dentist may have some suggestions for you, which may include prescription solutions to strengthen your enamel. There may also be some procedures that can help strengthen your teeth.
Bonding is a procedure that has become popular in recent years for cosmetic reasons; it's responsible for many of those bright, white "Hollywood" smiles. The process involves covering your teeth with a substance that strengthens them and prevents further damage, helping you to avoid tooth loss.
Crowns have been around for a long time and will protect from further damage; they may be an option for you if there has been some loss of the bony material of your teeth.
About the author:
Darla Scheidt is the Marketing Director for Grove Dental Associates, a successful multi-office, multi-specialty group dental practice in the Chicago western suburbs. With four offices, over 30 doctors and having been in practice for over 40 years, Grove Dental stays on the cutting edge of dentistry to better serve patients.