Ahem…
Clumps of Mascara is a lifestyle blog by me, Brittany Minor. With features that include beauty and makeup reviews, parenting adventures, travel recaps and more, Clumps of Mascara is for the imperfectly perfect women and men of the world. And because beauty is fun but good health is better, Clumps of Mascara is packed with candid and helpful information about conscious living and wellness.
You're not sleeping yet, are you? I hope not. If you don't feel like reading and prefer watching videos…
BOOM!
What I really mean is, my
"I'm no professional and don't take myself too seriously"
approach to makeup (and pretty much everything else) is intended to relate to those who are free-spirited and happy in their own skin. I keep it simple. And if you've learned a thing or two, then heyyyyy….we should celebrate and go for dairy-free ice cream.
Things we talk about on Clumps of Mascara:
Beauty/makeup – obvs! And yes, I looooove mascaras!
Parenting – but I'm not a Pinterest mom. Nor am I one of those moms who is obsessed with her kids. I talk about the not-so-fluffy side of parenting.
Travel – staycations, solo adventures out of the country, family vacays, I'm about it all!
Self-care and mental health awareness – I started therapy in 2016 and it changed my world. I can't stop talking about it.
Life in Orlando – And not just Walt Disney World either. I love showing off the cool restaurants and happenin' spots in our local areas.
Culture and life as a Black mom raising Black kids.
Healthy living – I mean, I'm not vegan or anything but do I love talking about homebirths, menstrual cups, kale, coconut oil and that #crunchylife? YES!
I'm here if you need me! I'm just an email away. Shoot one and say Hi. Unless you're a creeper. No creepers please.
XOXO,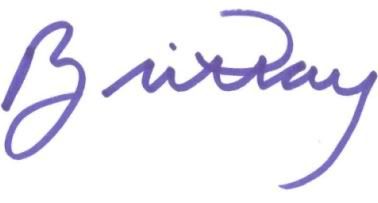 Quick B Facts:
I'm 32 but act like I'm 15. Seriously.
My husband (known as Esposo) and I eloped on 11/11/11. We met on Match.com!
I love Hello Kitty. But don't like real cats. Cats are rude.
I have cute kids who I adore but I don't post many pictures of them. I don't like sharing too much of their awesomeness with the world. Plus, creepers…
I don't like the taste of alcohol or coffee. I know, I know.
I had both babies outside of hospitals (yep, I'm one of those crazy chicks who had homebirths) and exclusively pumped breast milk for a year. I donated said breast milk to 9 babies. It was my greatest accomplishment.
I hate shopping. Unless it's in Best Buy. Or Sephora.
Yes, I'm a girl that hates shopping.
And sports too. Zzzzz…..
In 2014 I ran 10 races. In 2015, I read A LOT of books. In 2016, I was lazy but in 2017, I'm sending at least 100 cards/letters to friends and strangers!