Welcome to another post of Amor de Lacquer….the series all about nail polish and nail care! Send me your requests, suggestions and ideas to Brittany@ClumpsOfMascara.com.
When it comes to glitter nail polishes, you either love 'em or hate 'em. Love them, I do. Removing them, I don't. But some are so nice that they are worth the trouble of removing.
Take Nubar's Sparkle collection for example.
This collection of glitters takes only requires 1-2 coats to achieve an opaque finish. Don't believe me? Watch this!

Meadow Sparkle is pretty cool! A light green glitter is something I could have never imagined. This was the only one that needed 3 coats but no worries…once applied, it sparkles just as good as its classmates.
Star Sparkle is one of my favorites! It's more than just a silver glitter. It has a holographic look to it that is just blinding. I love it!
It is a little thicker than most of the other polishes. But it's not TOO much of a bad thing because that means it only needs one coat. Holler!
Petunia Sparkle is my favorite. What a gorgeous color! My camera is unable to to capture the essence of this magenta. It is so pigmented and I always get compliments when I wear this color. It's the best!
But it does have its flaws….
Removing is a nightmare. But I just deal with it because it is just a fabulous glitter!

Night Sparkle is another must have. Wow! What a blue. It is so important to put down a base coat to prevent staining with this baby. But…wow-sers!
Fire Sparkle almost reminded me of China Glaze's Ruby Pumps but Fire Sparkle has A LOT more glitter. It is insane. Which of course means I love it!
Violet Sparkle is indeed the best. I love love LOVE it! If I had a favorite color, this would be it. It is a rich royal blue with a good amount of hot pink glitter. It is magnificent. I can't stop looking at my nails when I wear this color. My camera is having a tough time capturing a color this awesome so please don't mind how OFF it looks in these photos.
Nubar's Swatch:
Missing from the collection is Hyacinth Sparkles, a light purple and Sky Sparkles, a light blue. I can't seem to find those boogers anywhere. I LOVED this collection. I didn't love the removing process that comes with most glitters. It's not something you can avoid…even if you use a base coat. I found that while these glitter polishes were easier to remove, they still let tiny micro glitters all under my cuticles and under my nails. I'm so meticulous that it took me FOREVER to thoroughly rid my nails of the glitter.
With all of these you will get an opaque finish in only one coat. Which is huge! Most glitters require 2-3 coats for complete coverage. I did, however, use 3 coats for each simply because I wanted to see the differences the number of coats would make. The must haves in this collection are Petunia Sparkle and Violet Sparkle. They are amazing!
You can get the entire collection here for $49.95 or buy them individually for $7.49/ea.
Other Nubar collections I've reviewed:
Going Green
Modern Mattes
Chocolate Truffles
Prims
Any holo lovers out there?
Your fellow nail polish junkie,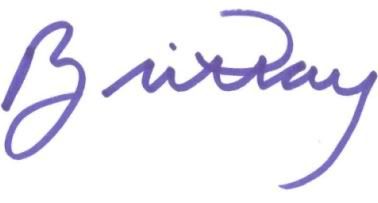 This review contains a sample product sent for post consideration. Read our disclosure policy here.