Author Page for Brittany
This post may contain a sample product sent for post consideration. For more information about Clumps of Mascara's Disclosure Policy, click here.
Welcome to another post from the Beauty Bee-haviors series. In this series we have open discussions about any and everything in the beauty world. The entertainment and celebrity blogosphere actually had some news that interested me. After Kim Kardashian changing her hair color, of course. LOL….I'm being crazy sarcastic, y'all. But seriously…Tyra Banks has decided […]
View Post
I loooove these thangs, y'all. Yes I said thangs. You know it's serious when you have to bring out the slang. HA! No really. I am so glad that Walgreens had these babies BOGO (buy 1, get 1 free). The Color Chrome eyeliners are fairly new to the L'Oreal HIP family. At first glance, I […]
View Post
Whoa whoa whooooa!! Now this is what I'm talkin' about…. I have that palette to the left and it is lovely. I'm also thinking about scooping up a cheek stain or two. Even though Lights, Camera, Lashes let me down I still love my Tarte! You grabbin' anything?
View Post
Veteran Clumps readers know that I love me some Dove. Not too long ago and sang praises to the Visibly Smooth deodorant. Now it's time to shout like mad for their newest body wash. Am I exaggerating or is it really the bomb diggity? Check the review… Dove Nutrium Body Wash Price: 5 out of […]
View Post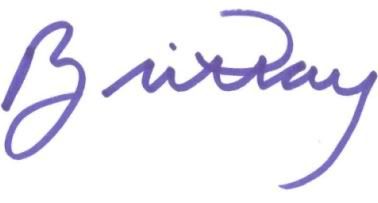 That's right, my darlings….I have finally updated the Bin to make it a little more user friendly. Instead of placing the reviews under ratings, they are now in alphabetical order. This makes searching easier! But it won't stop there. I have an enormous vision for The Mascara Bin. In a perfect world, it would be […]
View Post
Everytime I look at the name of this mascara it reminds me of Mr. Cheek's "Lights Camera Action". That was my jaaaam in high school. The question is—is this mascara as hot as the song? Hmmm….. Tarte Lights, Camera, Lashes! Price: 3 out of 5 ($18 at Sephora, Sephora.com and Tarte.com) Packaging (Brush Wand): 3 […]
View Post
Happy Sunday!! Enjoy the following sales, chicas. If you can, get out to a Walgreens this week. They are killing it on the beauty sales front. Gotta love it! _______________________________________ This Week's Sales at Walgreens Revlon Cosmetics–Buy 1, Get 1 50% off. Wet 'n Wild Cosmetics–Buy 1, Get 1 Free. L'Oreal HIP Cosmetics–Buy 1, Get […]
View Post
Happy Sunday!! Enjoy the following sales, chicas. If you can, get out to a Walgreens this week. They are killing it on the beauty sales front. Gotta love it! _______________________________________ This Week's Sales at Walgreens Revlon Cosmetics–Buy 1, Get 1 50% off. Wet 'n Wild Cosmetics–Buy 1, Get 1 Free. L'Oreal HIP Cosmetics–Buy 1, Get […]
View Post