When it comes to razors, I don't have to spend a pretty penny on 'em to get the job. Hence why I love BIC's Simply Soleil razors.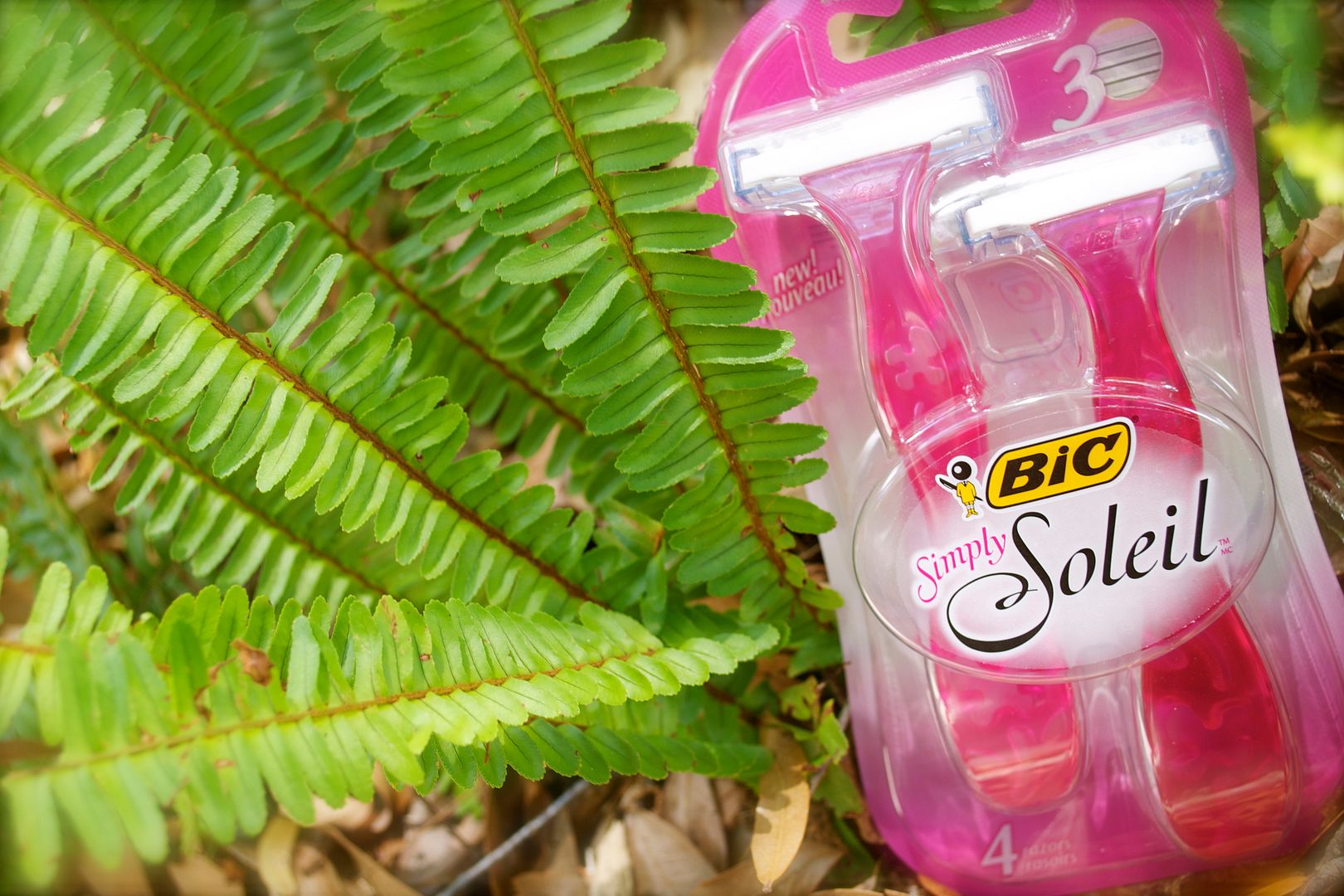 Aaaaaand the best thing about these kids as that they are so affordable, that I won't trip if I've accidentally forgotten them a hotel or friend's house. Holla!
A four pack runs for $4.99 and they're great for quick hair removal fixes. The handle is designed all purty…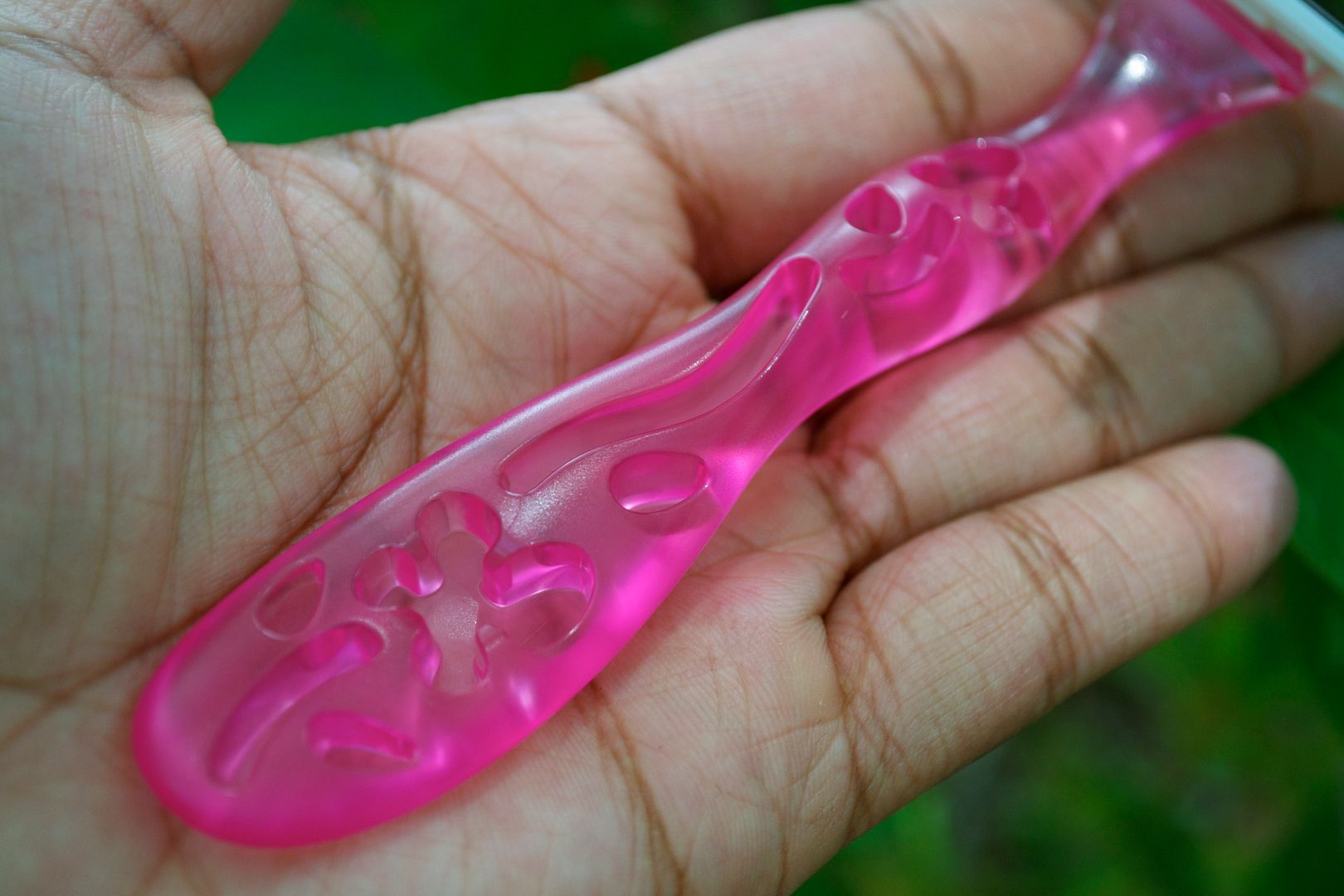 And the blades work as expected.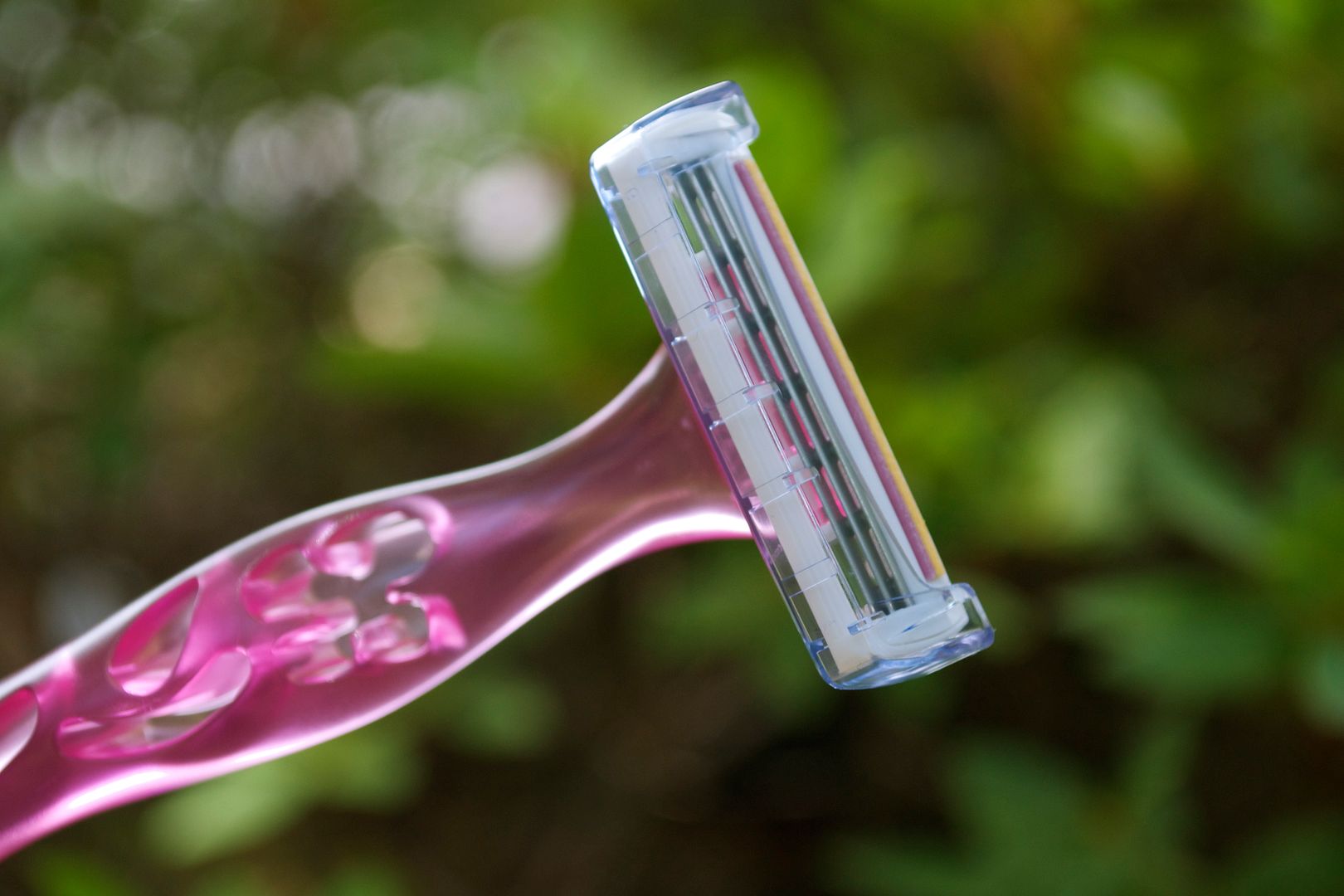 I did wish the Vitamin E strip was a little slicker because I got a nick here and there. Nothing that required a Hello Kitty band-aid though. Either way, not a bad buy if you need razors on for your summer travels.
I've been spotting these everywhere. You can get them at drugstores, Target, Walmart and anywhere BIC razors are sold.
…or you can win a set from me!
Simply email giveaway@clumpsofmascara.com with the subject "Summer shaving". 
Zee Rules:
-U.S. residents only
-Entrants must be 18 years of age or older (if you are younger than 18, get your parents to enter the giveaway for you)
-Contest ends on  Friday, July 15th at 8:00pm EST
-Have you won a giveaway within the past 6 months? Give someone else a chance, homie
-Winner will be selected at random
-Family members, stuffed animals, coworkers and personal friends of B are not eligible
-In the event that a winner does not respond in 3 days, another person will be selected
-Click here for additional rules and regulations for giveaways hosted on Clumps of Mascara.
Email questions to Brittany@ClumpsOfMascara.com. Good luck!