Okay, so we all know how ridiculously sensitive my skin is and how I very rarely change up my skincare regimen. But just because I can't use a product doesn't mean I don't want to sound the horn and tell y'all about 'em. Such is the case with Biore.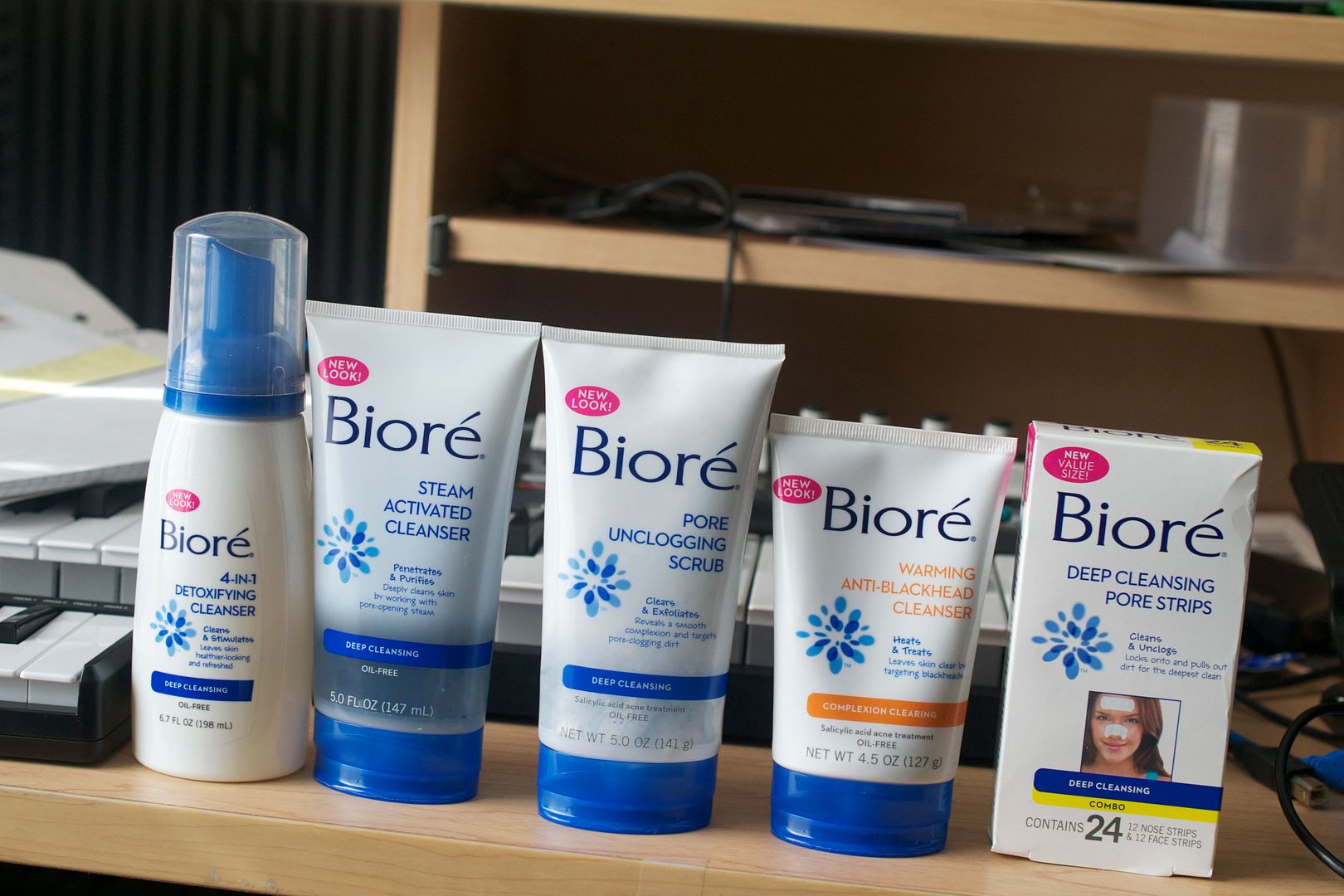 Biore has been busy yo! Look at that redesign. This certainly isn't the Biore that I grew up with but I'm okay with that. The packaging is cleaner, classier and definitely hipper. Fine by me. I haven't personally tested any of these products but I did want to showcase them for my Biore fans. The best thing about Biore? The fact that they have SO many skincare products for various skincare needs.
4-in-1 Detoxifying Cleanser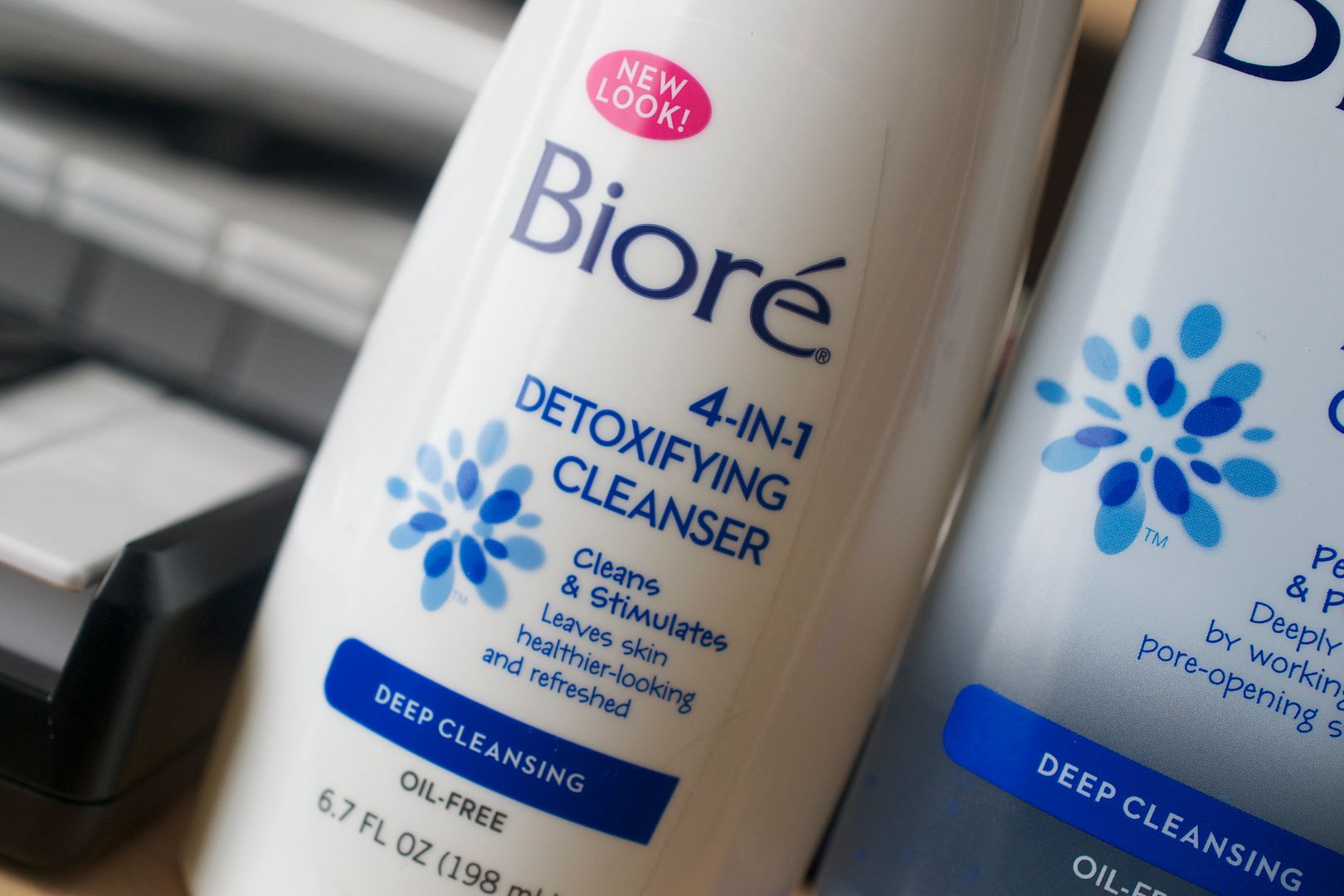 This multi-tasking face wash that cuts your routine down to one step, gently removes dirt, oil and makeup from skin without over-drying or stripping skin of its natural oils. The formula cleanses, tones, stimulates and detoxifies to help restore a healthy glow.
Steam Activated Cleanser, with SteamActiv™ Beads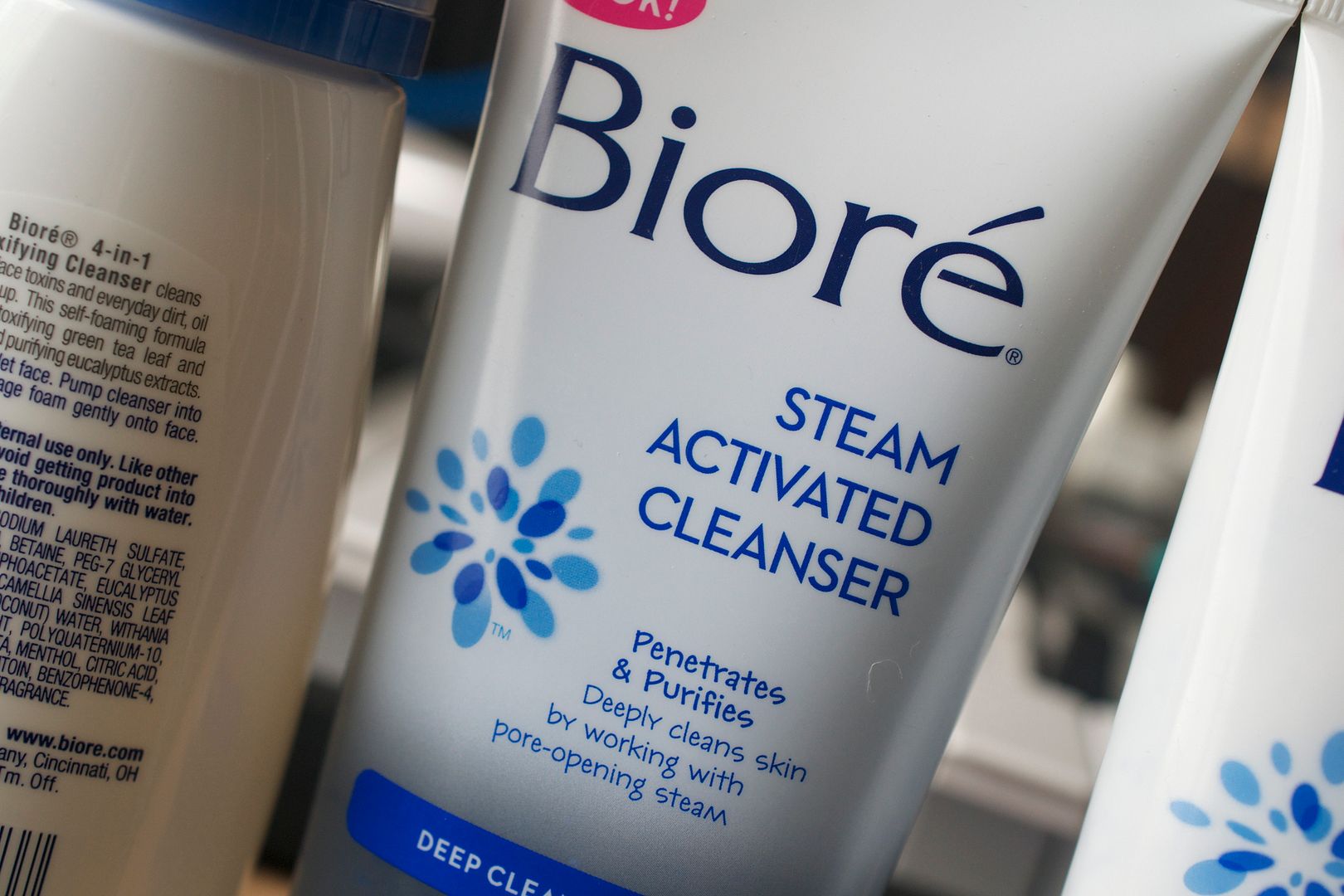 Esposo LOVES these kind of cleansers. This invigorates skin with a cooling mint extract complex that contrasts against the warmth of the steam to revitalize the senses.
Pore Unclogging Scrub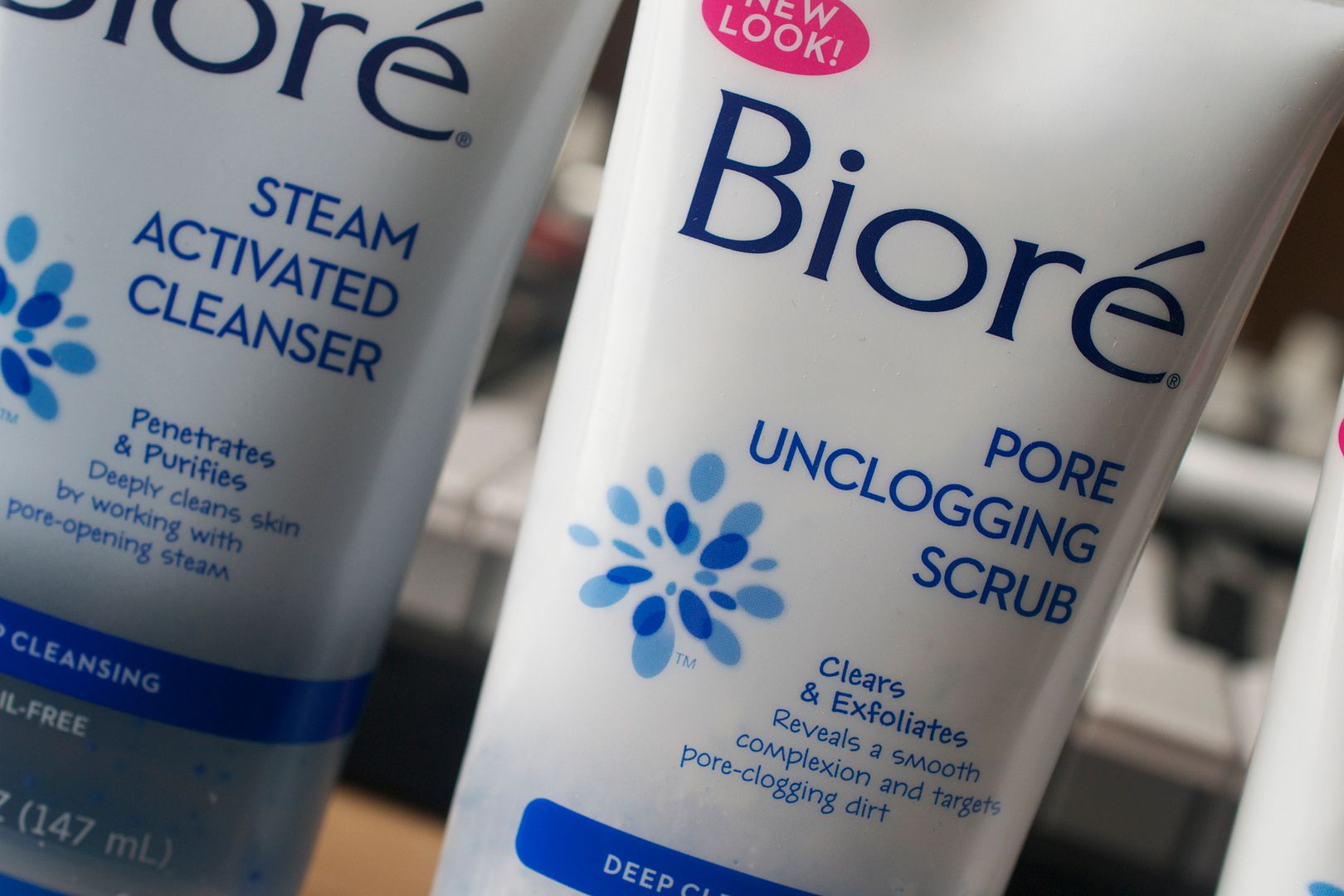 My fellow acne suffers will dig this one. This creamy pearlized formula is designed to lift away pore-clogging dirt and oil. The cleanser contains spherical exfoliating microbeads that gently remove dull, lifeless surface cells without damaging skin and Salicylic acid to help prevent blackheads and breakouts from forming.
Warming Anti-Blackhead Cleanser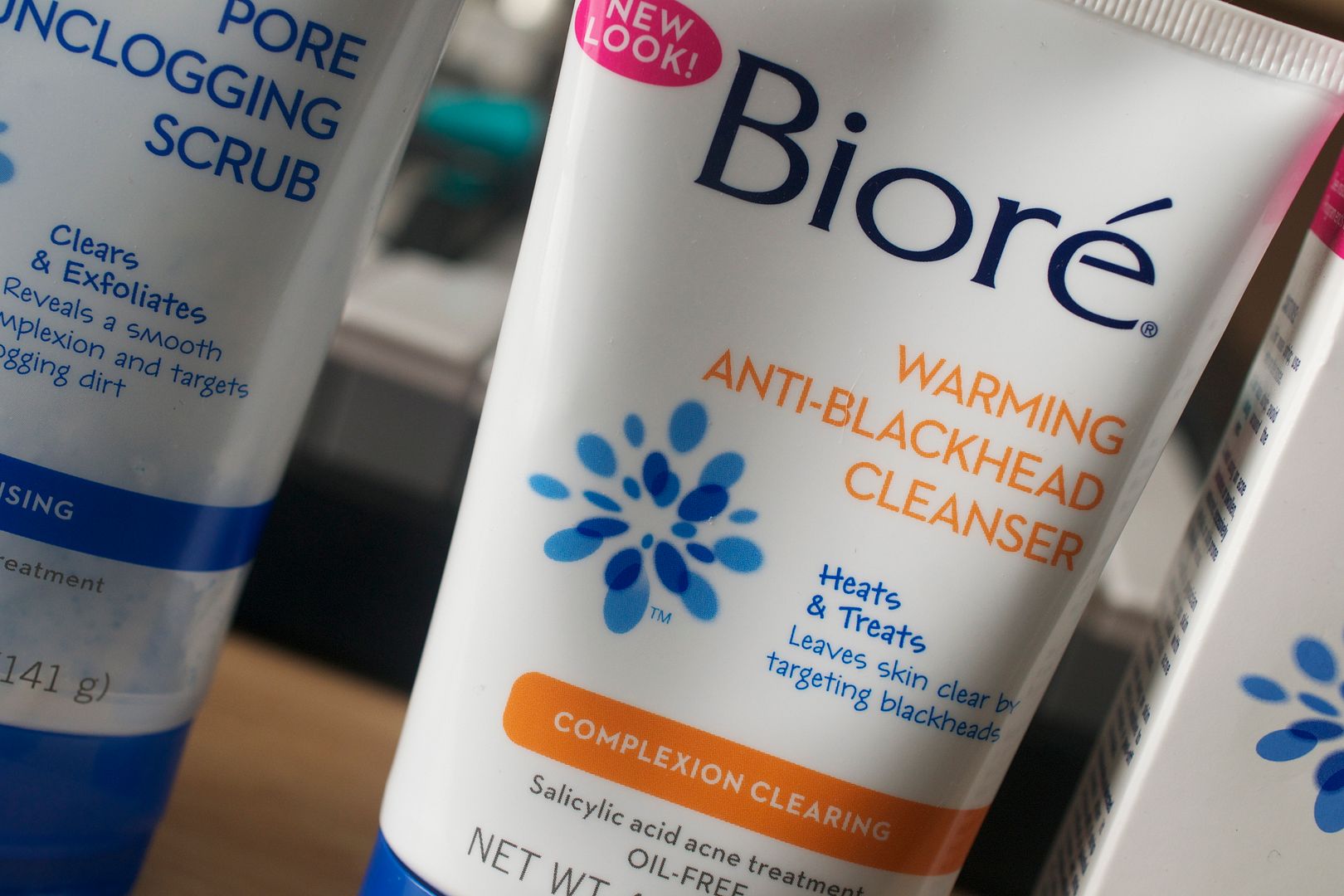 I'll be holding on to this one for when after Baby Clumps is born. I don't think I've ever tried a warming cleanser! This powerful blackhead-fighting cleanser is formulated with Zeolite, a special mineral clay that warms on contact with water, to help open up pores and clear out dirt, oil and makeup.
Deep Cleansing Pore Strips (available in 8 and 14 count nose strips)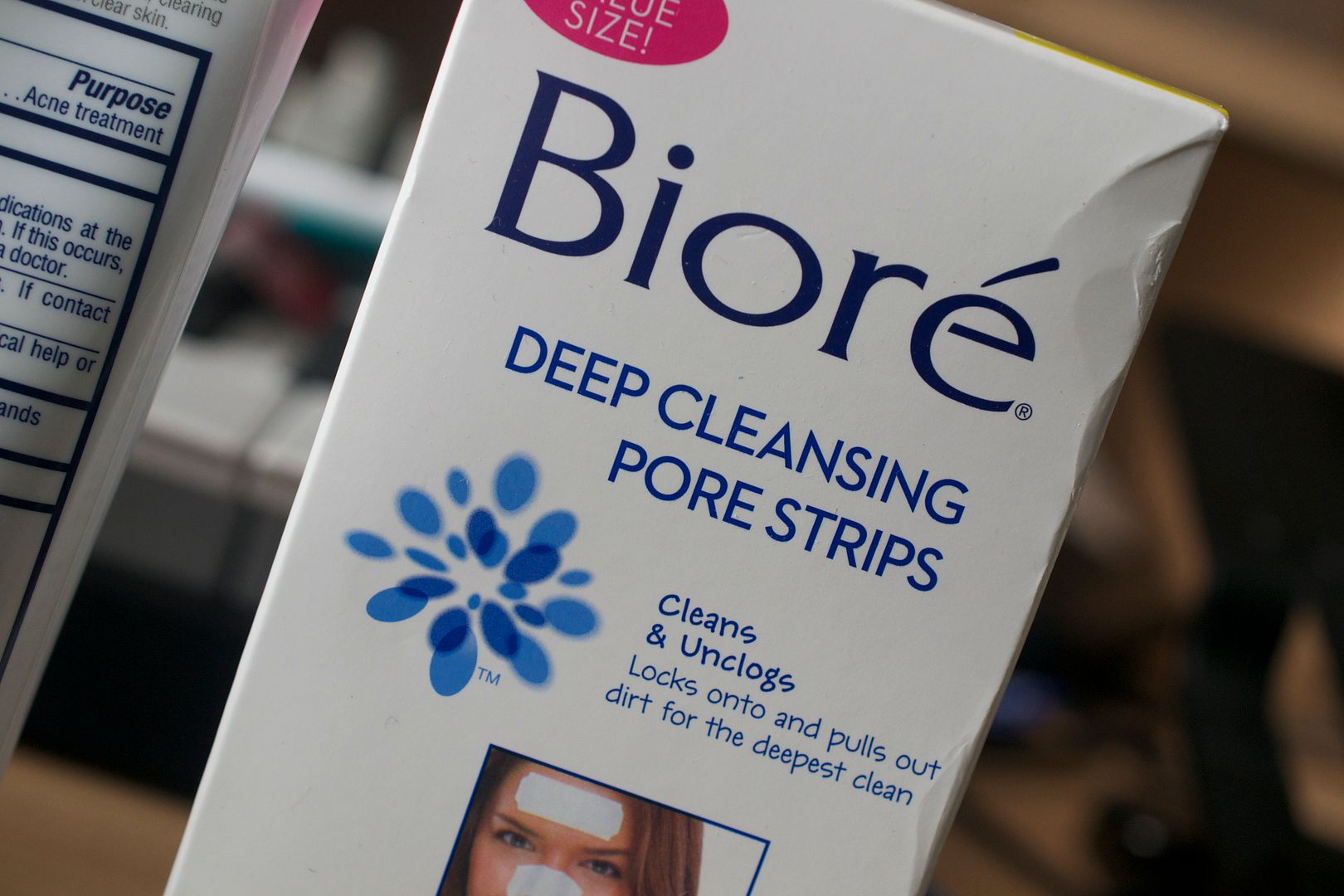 Clean a week's worth of dirt build-up in by using these once a week. The strips are the deepest way to clean pores in just ten minutes.
Daily Cleansing Cloths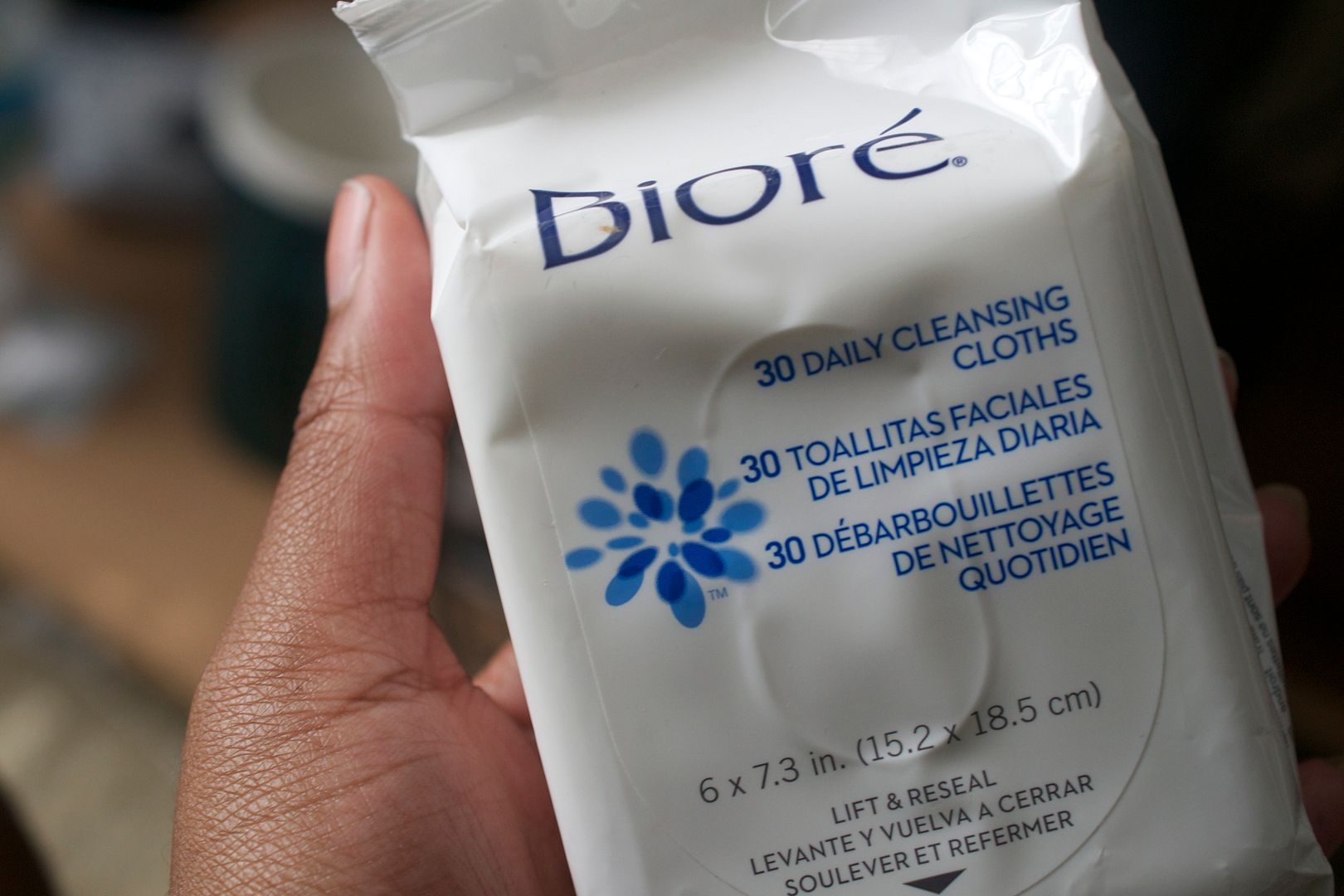 These ultra-convenient, pre-moistened wipes are infused with grapefruit and pomegranate. Each cloth is double-sided, featuring a textured side for mild exfoliation and a smooth side to wipe skin clean.
These products are moderately priced between $5.99-$11.99. The pore strips are the most expensive of the bunch but you can score the cleanser for close to nothing at $5.99. I've seen these products are over drugstores and you can scoop 'em up at Drugstore.com.
Any Biore lovas in the house?