It's winter time but this Glam-sponsored advertorial has me soooo ready for Spring. Will you just look at that skirt?
I have developed such an attitude about Black Friday (hence why you didn't see any posts about it from me) but Small Business Saturday is definitely something that I can rally behind. I'd much rather support the mom and pop businesses over these huge corporations that are underpaying their employees and forcing that they work in these nutty Black Friday conditions. Yeah, I know. I've been a part of the problem before as I've done my fair share of Black Friday'ing throughout the years but when you know better, you do better.
Small Business Saturday rocks for everyone! That said, if you've gotta do some spending today, check out some of my favorite small but LARGE in quality/service businesses.
Cult Nails Lacquer – Because I adore everything about Maria, the person AND her brand.
Nail Veils & Chronicle Stones – Su runs both companies and she's a fantastic mentor and power woman who has such an amazing eye for intricate pieces.
Boldly Unique - my good friend Christine handmakes these beautifuuuuul hair fascinators and hair pieces for women of all hair types.
Lipstick Mixtapes – Remember when I reviewed Safia Michelle's lipsticks? She's still rockin' out with them and these babies can't seem to stay in stock because they are THAT popular.
Oyin Handmade – The natural hair space has become sooooo full of natural haircare products and while it's a great thing, I tend to stick with what I know. Oyin Handmade has delicious haircare and body care products for everyone. This company and their products seem to get better with time.
Quelly Rue Designs – I've reviewed her pieces before and ever since coming across this brand, I just have to make a purchase every few months. I love everything about Racquel's handmade African-inspired jewelry, hair pieces and accessoires. Plus, she delivers a hand written letter with every purchase. Loves it!
Elessa Jade - Long time beauty vlogger and buddy of mine, Elessa of Pursebuzz recently launched her own line of brushes and jewelry. I've dabbled in both the jewelry and products and I'm in loooove.
EnkoreMakeup – And then there's Koren, the HUGE YouTube sensation that has always been so supportive of lil' ole' me. He recently launched Lip Yogurts and omggggg, they are fabulous.
Rachel Stewart – Because her jewelry just screams to my afro-hippie bohem personality.
Tia Dantzler – Celebrity makeup artist and beautiful soul Tia just launched her Red Carpet Secrets Instructional DVD and I've already watched it 3 times. Makeup artist or just a beauty lover, this is a fantastic DVD that you'll be watching time and time again to help perfect your skills.
Want to support the small businesses in your area? Visit this site to do a search on where you can find 'em. Happy shopping!
Welcome to the Lipstick League Best of Fall edition! We've asked our members to share a link to their favorite product they've reviewed so far this season. And without further ado, here they are…
Gouldylox Reviews – My favorite product so far this season is my current mascara. Would it work for you?
Nouveau Cheap – My favorite product this season, and the one I've been reaching for the most, is this little $2 lip balm. Sometimes the best things are just so simple, aren't they?
Pink Sith – My favorite product this season is an all in one Armani Palette (OK, maybe not ALL) but the blush and eyeshadow are so awesome for fall and easily transition into the holiday season!
Prime Beauty – My favorite products of the Fall season can be seen in this look from Makeup Wars -Battle of the Fall Face. I especially love the LORAC Pro Palette!
Phyrra – I have been in love with my Makeup Show Orlando Manicure with Cult Nails Nevermore and butter LONDON Fairy Cake. I keep wanting to wear this combination over and over again.
we heart this – This is not only Stef's favorite red lipstick of fall, but her favorite red of ALL TIME. It's Stila's liquid lipstick in Beso, and if you're a red lip junkie, you pretty much need this.
Beauty Junkies Unite – I fell in love with the nail colors in OPI's Germany Collection in the fall of 2012, and over 10,000 Pinterest users did too!
Clumps of Mascara – I have been in love with so many nail polishes all season but Zoya's Ornate nail polish collection absolutely rocked my world. These polishes are so gorgeous that sometimes I just sit and stare at the bottles.
EauMG I have had a very busy fall and haven't reviewed half of the perfumes that I have fallen in love with, but I did review one – Von Eusersdorff New York Classic Patchouli. It's a warm, cuddly comfort scent for me that is perfect for fall.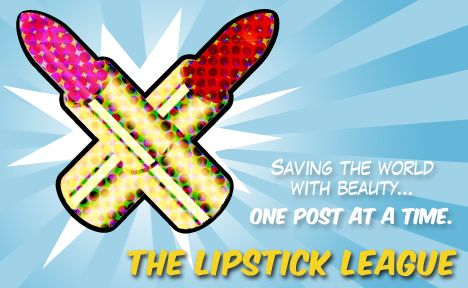 See you next week!
I'm so grateful for so many things. And I usually don't need a day to think about 'em. I make it my business to give thanks every day for my life, health, strength, family members, friends, employment, hobbies and then random things like blue skies, green grass, freedom of speech, blogging, Hello Kitty, glitter and charities.
Yep.
Happy Thanksgiving to my U.S. family and those everywhere else in the world who celebrates giving thanks. Oh! And what relevance do those bubbles have? None. I just really like 'em.
Aaaand, another giveaway comes to an end with one lucky winner. Congrats to…
Carolyn in Texas
Stay tuned for more giveaways on Clumps of Mascara!
There's been giveaway after giveaway on Clumps lately, uh? Well, what can I say… I work with some awesome brands and I love when they give me the opportunity to spread the love to the Clumps fam. This is definitely a special giveaway because it's giving YOU the opportunity to win TEN of my favorite Too Faced products.
Ain't that awesooooome? Here's what you could win…
Pink Leopard Brightening Bronzer ($29)
Too Faced Glamour Gloss in Strip Tease ($19)
Cat Eye Kit ($12)
Lashgasm mascara ($21)
Perfect Eyes Waterproof Eyeliner in Perfect Purple ($18)
Matte Eye Shadow collection ($36)
Retractable Petite Pouf Powder Brush ($15)
Shadow Insurance Anti-Crease Eye Shadow Primer ($18)
Lip Insurance Smoothing Anti-Feathering Lip Primer ($19)
Why is Too Faced being so generous? They recently reached 100,000 likes on their Facebook page and they wanted to celebrate by doing a few giveaways with beauty editors like me. Exciting, uh? And the best thing about this giveaway? It's International-friendly! That's right…it doesn't matter if you're in the U.S., Canada, the UK, Nigeria, Mexico, the Bahamas, Australia, France, the Philippines, India, Singapore or Brazil, you have a chance of snagging these goodies.
Enter the Rafflecopter below and be sure to read through the Terms & Conditions. Okay, I've rambled enough. Go 'head and enter. Good luuuuck!
Soooooo, I have officially gone looney. But I'm okay with that because I feel like y'all won't judge me. And I'm sorry but when a brand says that after 30 coats a mascara STILL won't clump, I feel like I have to actually test those claims. Can you blame me? This is what I do. Some people cook. Others paint. I test mascaras.
I was born this way.
And so I did it. I applied 30 costs of CoverGirl's LashBlast Clump Crusher mascara. Oh yes, I did. And I have the video to prove it.
But don't worry. I totally sped up the application of the 30 coats so don't have to sit through 43 minutes of me applying mascara. In case you missed it, the actual review is here.
Enjoy!
Yay for another post from the The Lipstick League! We are a group of beauty bloggers, bound together by the desire to save the world with beauty, one post at a time!
Lipglossiping – injects some fun into her beauty routine with Urban Decay's latest mini-palette!
Gouldylox Reviews – This curling iron is part magic and part mystery. I don't know why the curls last for DAYS, but they do. Check out the pictures for proof!
Pink Sith – wants to know if you see the same thing that she sees when she looks at the Lise Watier Glamour Rose Illuminating Face & Body Powder.
Prime Beauty – got into a little skirmish recently with her fellow bloggers. See what she chose as her mascara warrior in Makeup Wars-Battle of the Best Mascara.
Phyrra – tells you how she thinks mascara should be advertised!
Vampy Varnish – really likes the new Buxom Time to Shine Lip Collection for the holidays!
we heart this – Do you want to win a Clarisonic? (I'll help, the answer is YES!)
Beauty Junkies Unite – See Amber's 6 recent product picks for total complexion perfection!
Clumps of Mascara – tried CoverGirl Lashblast Clump Crusher mascara and whoa…it shocked her!
EauMG It's that time again. Gift guide time! Here's EauMG's Holiday 2012 Gift Guide for Vintage Beauties.
Guest Post of the Week, as chosen by Lipglossiping – Cafe Makeup ensures that Chanel's Liquid Eyeliner in Platine secures itself a place on my Christmas wishlist!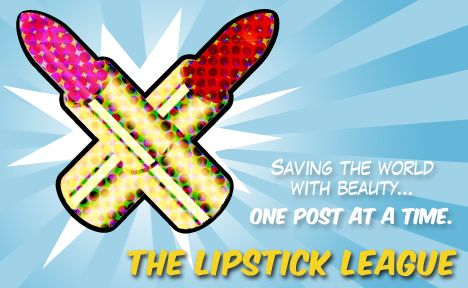 Question of the Week:
What beauty item(s) are you most happy to have
purchased before it was discontinued?
B says, "MAC's All Of My Purple Life from the Bloggers' Obsession collection. Loooooove this gloss and I was so happy to snag it before it went away. "
What about you ? Are you obsessed with getting products before they get discontinued?
See you next week!