So the very first TMI Tuesday was all about something us gals know too much about. Our menstrual cycles. In that post, I talked about my desire to be greener and dump the hassle that was sanitary napkins and tampons. Instead, I said I was going to use a menstrual cup. Time for The Diva Cup review!
After that post (which was almost 2 months ago), I was anxious for my cycle to come so I could give the menstrual cup a whirl. Mind you, I am NEVER anxious for my period to come. For me, my period's arrival means cramps from hell, lethargy, the desire to stuff my face and tummy hurtin' gas. I have to endure all of this while keeping a smile on my face at work and during meetings. It's the worst. Sanitary napkins didn't make it any better because I always felt…gross and unclean. I changed them far too often and when I couldn't, I felt….even grosser. I am happy to say that the Diva Cup has SO made my period 10x more bearable.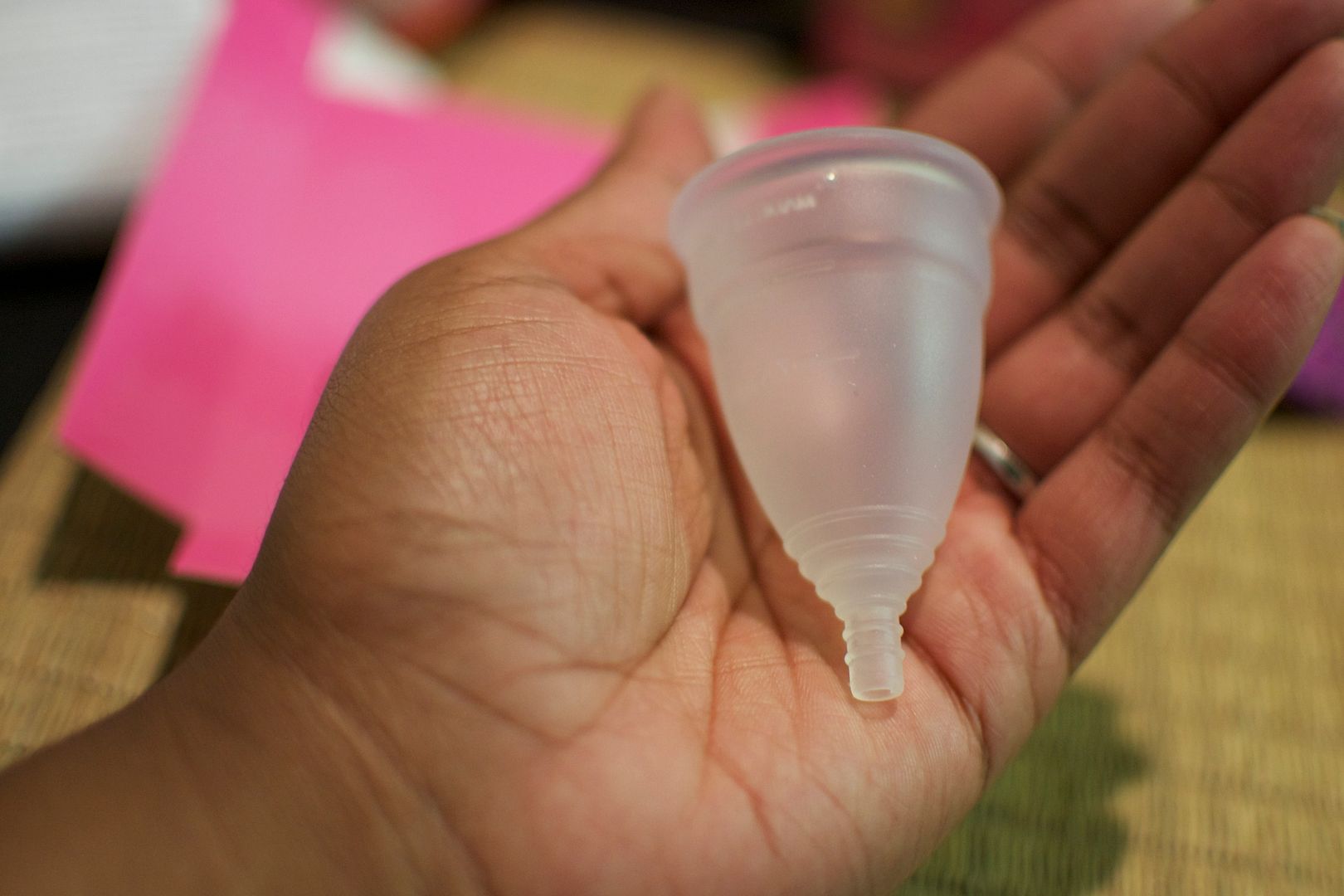 WARNING: I'm going to do an in-depth description and review of the Diva Cup. If you are squeamish about period talk, discussion of the lady anatomy or blood, you may want to leave this post.