I love Sinful Colors. How they can be SO perfect and only cost $1.99 is beyond me. I was strolling through Walgreens one day (you know, because the beauty department is where I hang), aaaaand I come across this Shrek-green that I just HAD to have.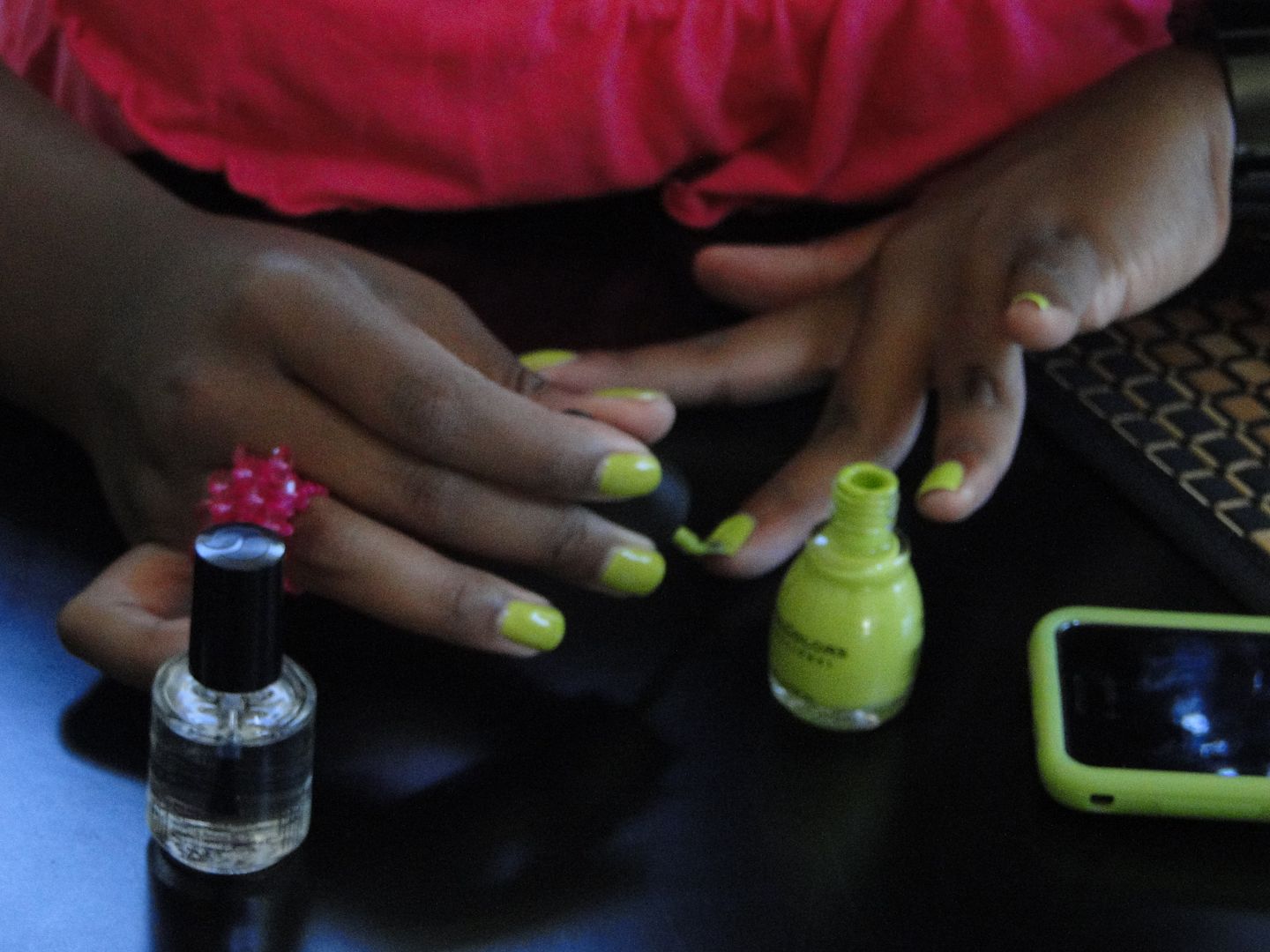 Even IF I have a similar shade at home. For the record, I don't care how many bottles of polish you have, if a bottle that is only $1.99 screams at you, you HAVE to buy it.
It's in the unofficial invisible beauty law book.
I'm serious.