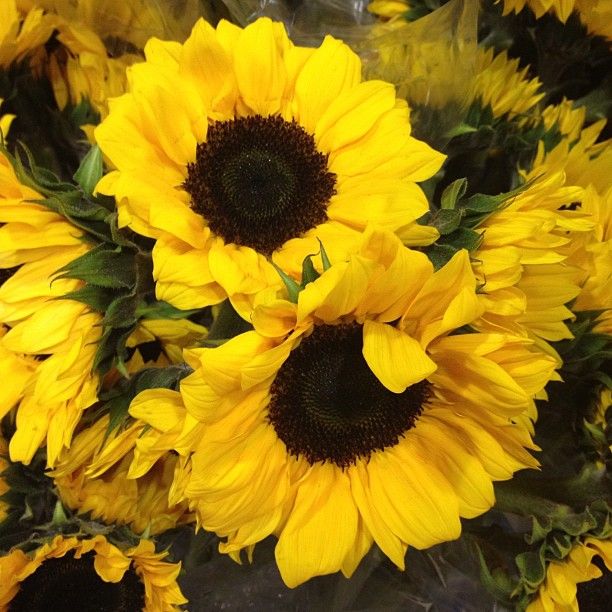 Yay for another post from the The Lipstick League! We are a group of beauty bloggers, bound together by the desire to save the world with beauty, one post at a time!
Krasey Beauty – Krasey Beauty waxes poetically, literally, about the new Make Up For Ever Aqua Shadow Pencils.
Lipglossiping – gets her tongue in a twist with the pronunciation of a well-known French beauty brand!
Nouveau Cheap – Whether you like your bronzers and highlighters matte or full of sparkle, the latest releases from NYX have got you covered.
Pink Sith – tries out Marc Anthony's (no that THAT Marc Anthony) Dream Waves Amplifying Collection and she get's beautiful beachy waves and curls as a result!
Phyrra – brings you the best bright hair from Premiere Beauty.
Vampy Varnish – loves the new LORAC Wild For TANtalizer collection and thinks you will as well!
we heart this – From clear pits to coral tips, see what Glam.com predicts will be the hottest products for summer.
Beauty Junkies Unite – If you're tired of your eyeshadow creasing or disappearing, then you will not want to miss these long-wearing 12HR waterproof cream eyeshadow pencils that Amber reviewed from Milani Cosmetics!
Clumps of Mascara – reviews Maybelline BB Dream Fresh. This, lovelies, is a ginormous deal since very few BB creams come in shades for women of color. Yay for this one!
EauMG – Victoria reviews a creamy, dreamy white floral perfume by Annick Goutal.
Gouldylox Reviews – Is still learning how to manage her now long hair. This week was a major FAIL. Here's why.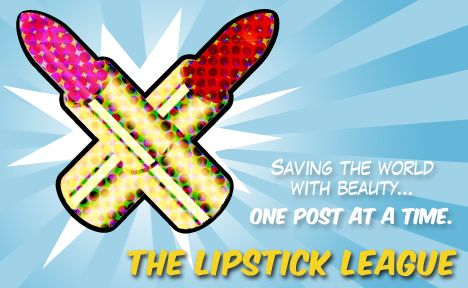 Question of the Week:
What higher-end product(s) in your beauty arsenal
do you consider absolutely splurge-worthy?
B says, "I have a hard time justifying higher-end cosmetics purchases (besides saying "I reallllllllly wanted it.") but when it comes to skincare, the Clarisonic was totally spluge-worthy."
What about you, mama? What product can you justify spendin' the pennies on?
See you next week!
~The Lipstick League
FACT: I'm in the gym. Like ALL the time. Remember that post I wrote when I was all like, "I've gained weight, blah blah blah blah"? Well, I got my bum in gear. I don't mess around when it comes to health and fitness. Sure I have my insecurities like most women and may fall off track a bit, but honey, I ALWAYS make my way back to making fitness a priority. Right now I'm in the "zone" and I was beyond thrilled when GigaSavvy asked me to review some of Macy's workout fits.
And why?
Because if you ever ran into in the gym, you may laugh. I don't get all cute with my workout gear like some girls. Oh no. I'm that woman that's all up in the gym with raggedy t-shirts from college volunteer events.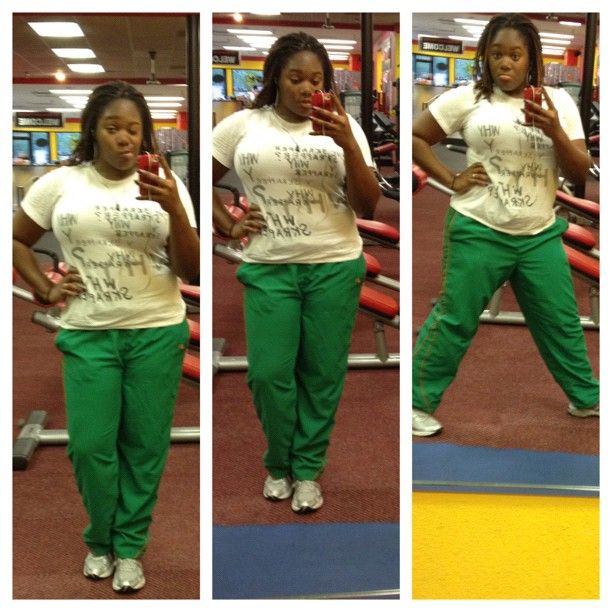 And if you catch me on a good day, I may be wearing something that actually matches.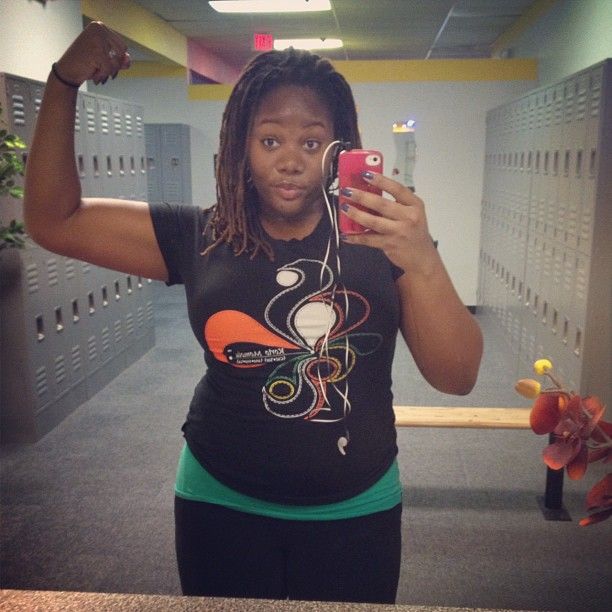 But usually it's just me in an old t-shirt that should probably be turned into a carwashin' rag. And girl, don't judge me…I am ca-learly very proud of my arms.
Having new workout clothes has turned me into a new woman though. Why haven't I invested in some before? It just makes sense. Let's rap on the Ideology Yoga Top first.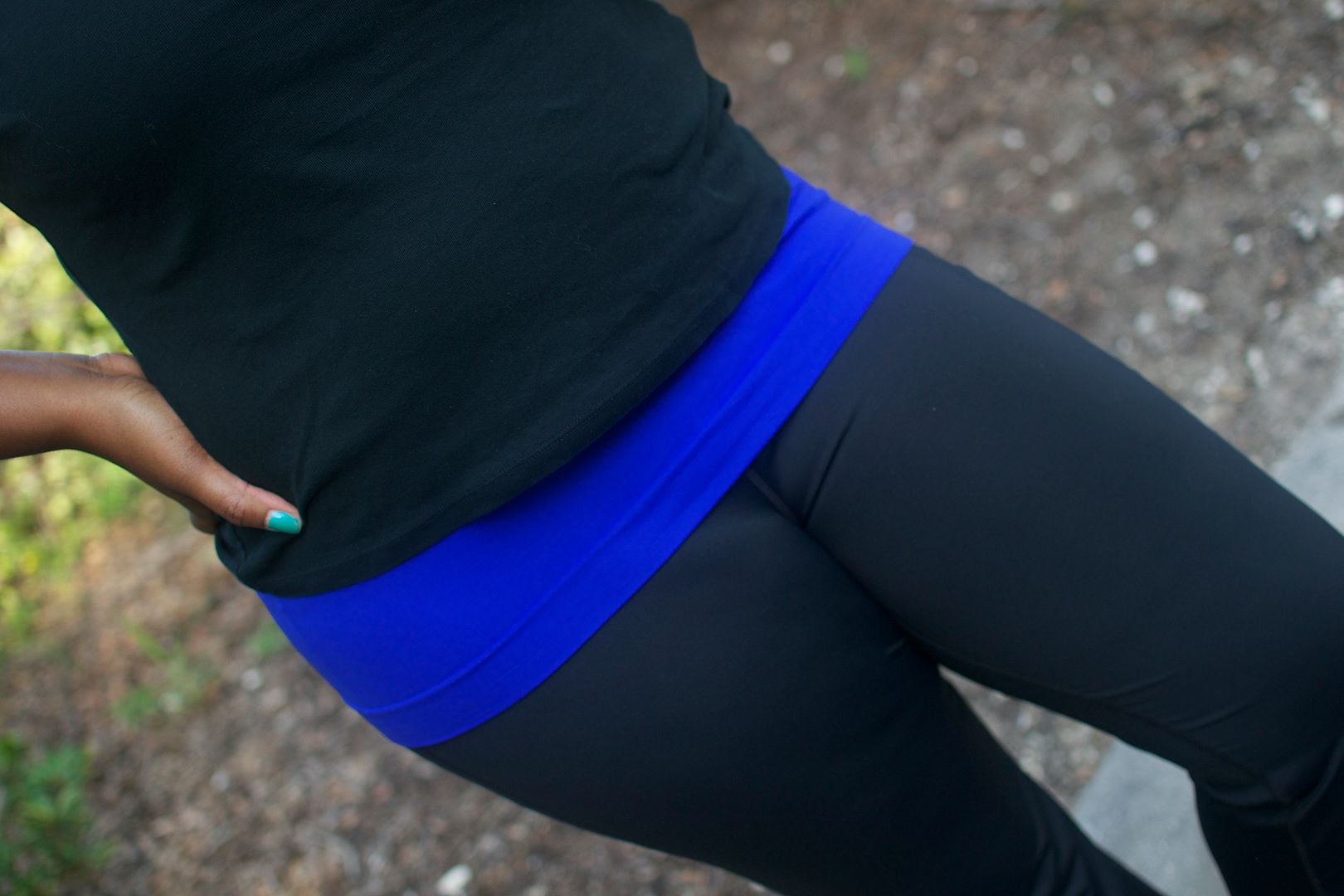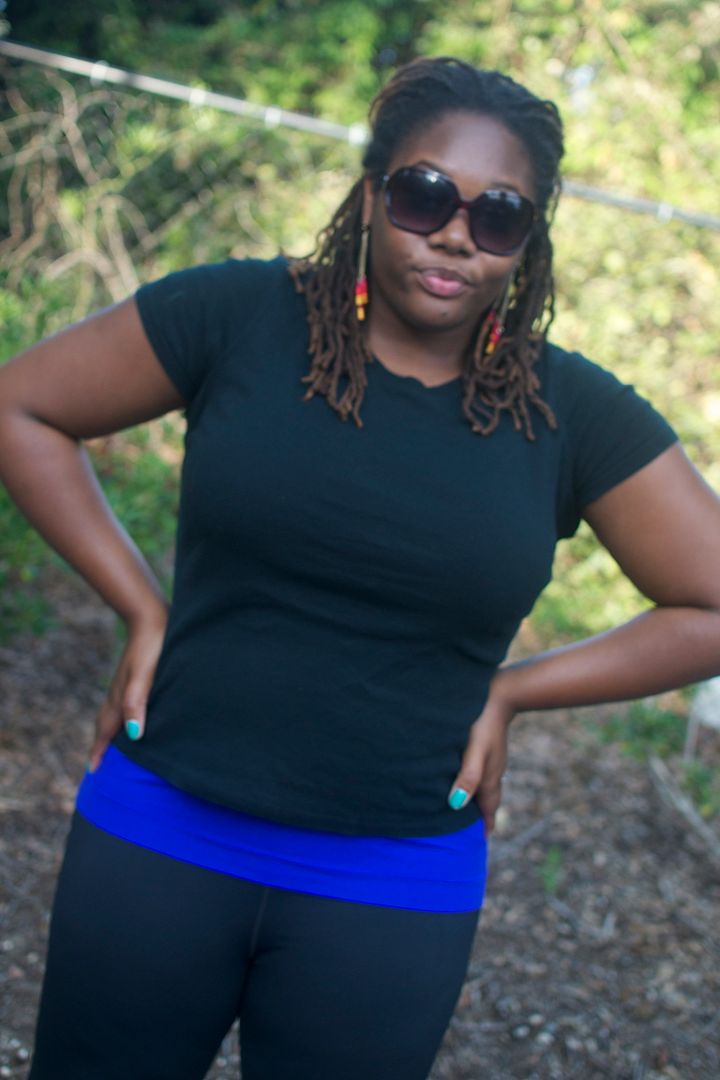 I got this seamless ultraviolet cami in an XL because I've a woman with a rack on her. I also wear two bras when I work out (the DD's require this) and so I was hoping the XL was large enough to be comfortable and functional. Aaaand, it is! This top is comfortable, functional and breathable. I'm not sure how confident I'd feel it in by wearing it solo but it does fantastic for layering. Plus it was on sale for $12.99 (originally priced at $19.98) so guess who will be getting more of these on the ASAPness? Yep!
Then there are the Ideology Flared Leg Yoga Pants ($23.99 – regularly $43).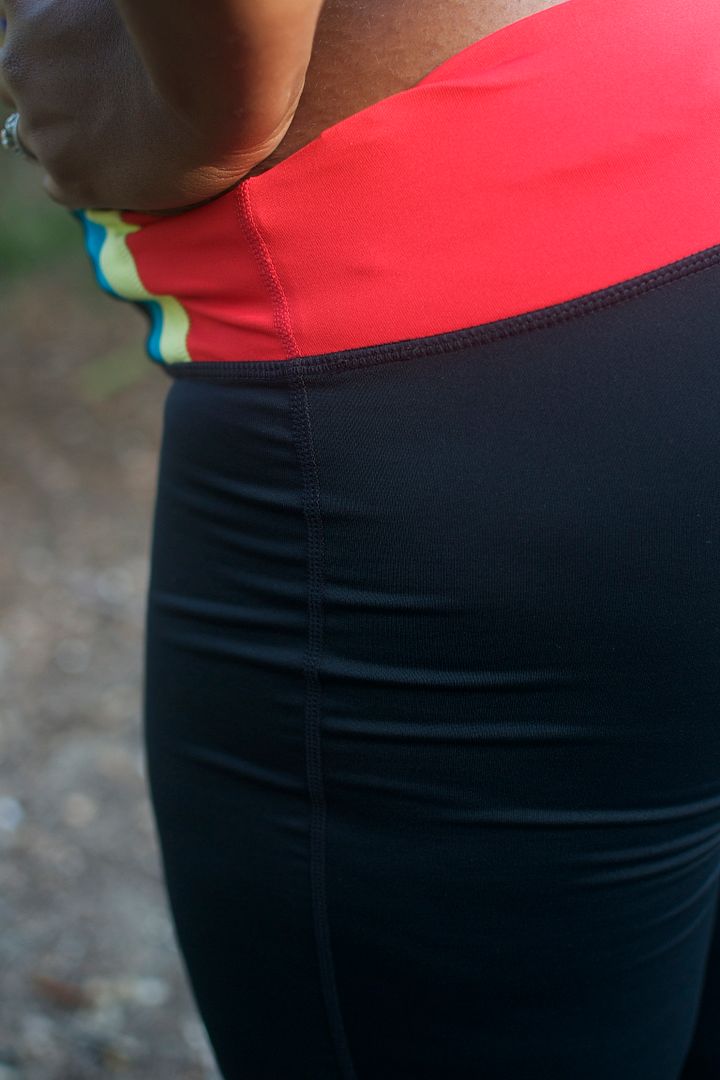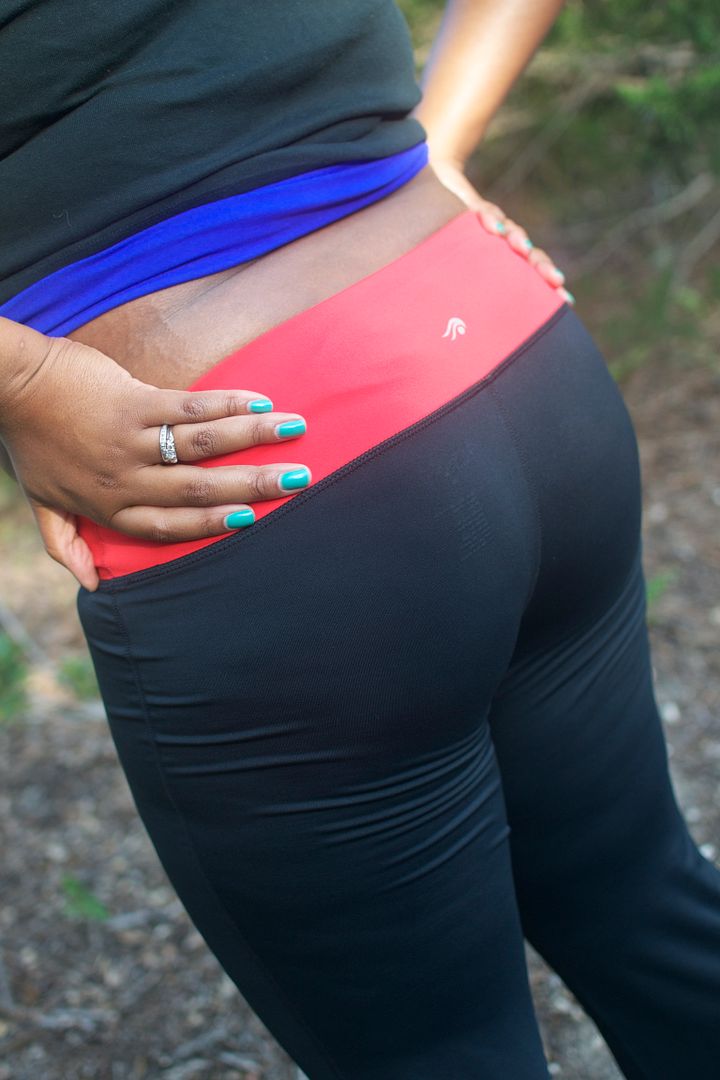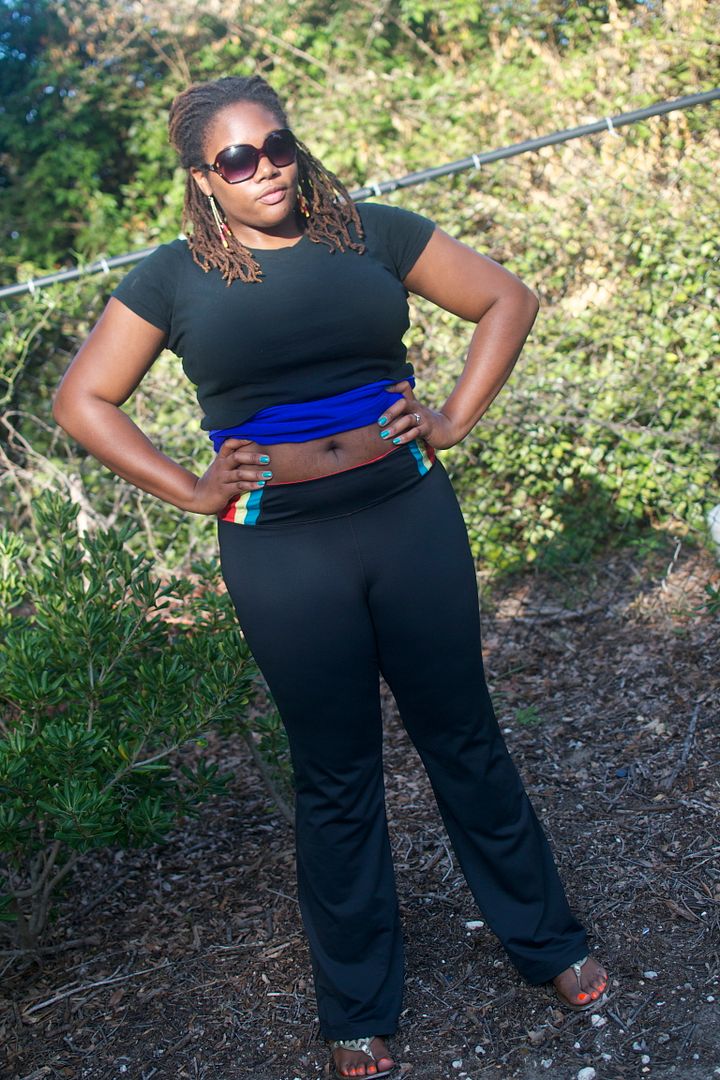 I've never actually owned a pair of yoga pants. Which is ridiculous since yoga and I have been tight for quite some time. And speaking of tight, I got these pants in a Large and they are hugging my curves beautifully. They aren't just for yoga, of course. I comfortably ran and lifted weights in these. And my favorite thing about 'em? They're long enough! Nothing sucks more than buying workout pants just for them to turn into workout capris after 1 wash. P.S. – my stretch marks say hi.
And lastly are the Ideology Cropped Active Leggings ($27).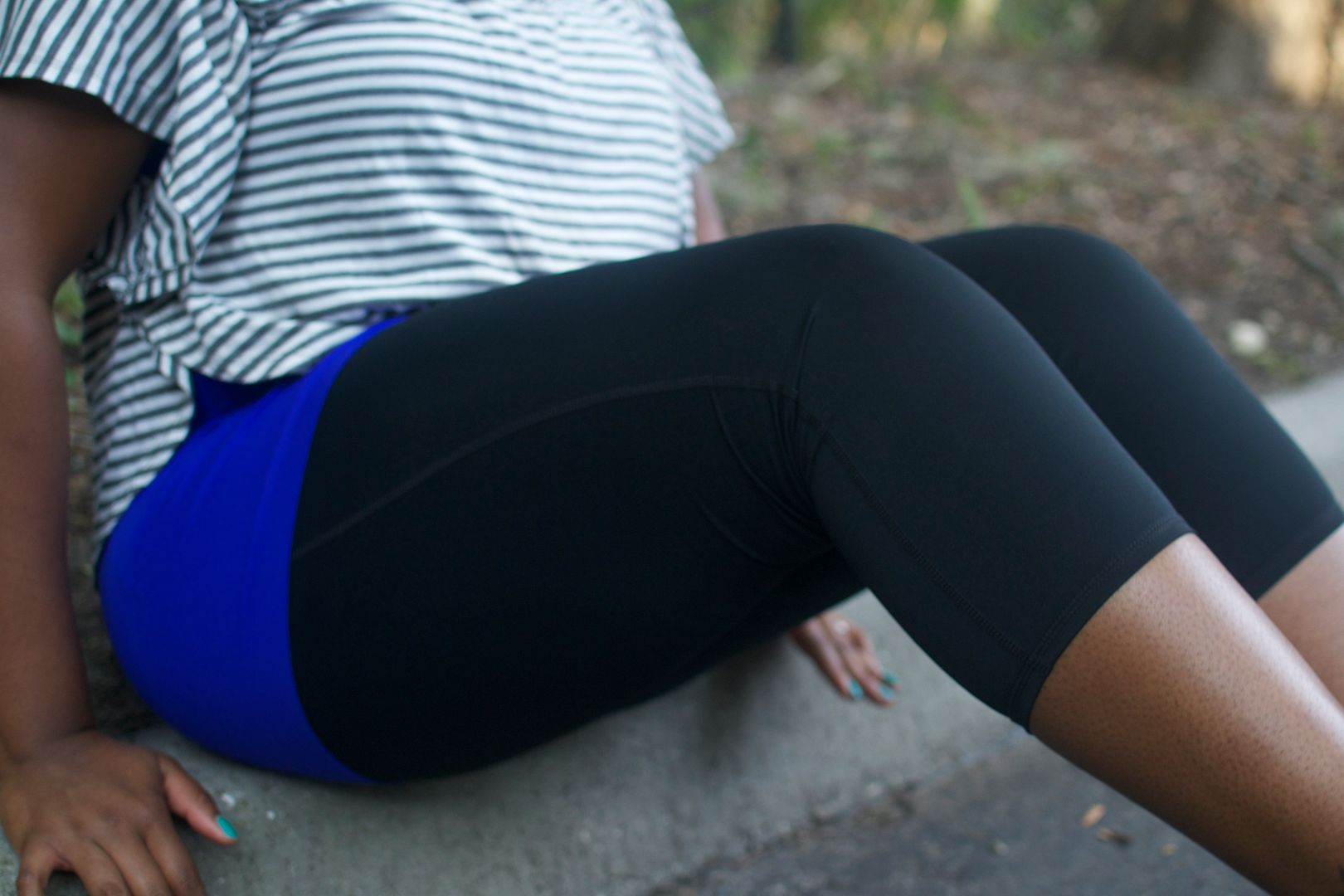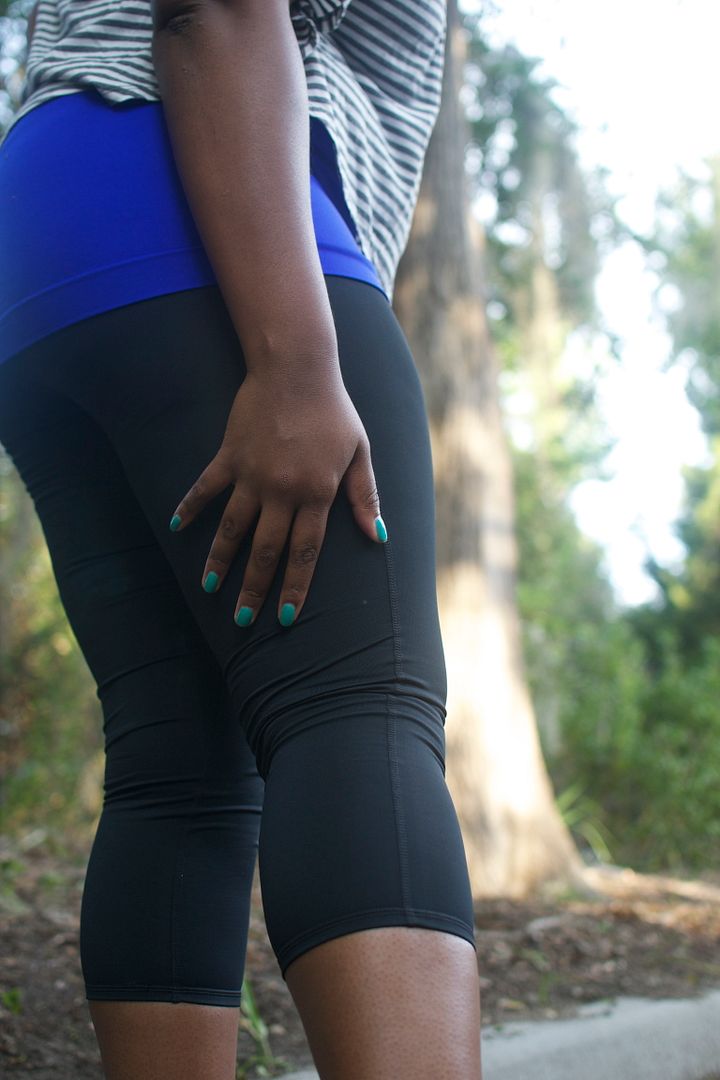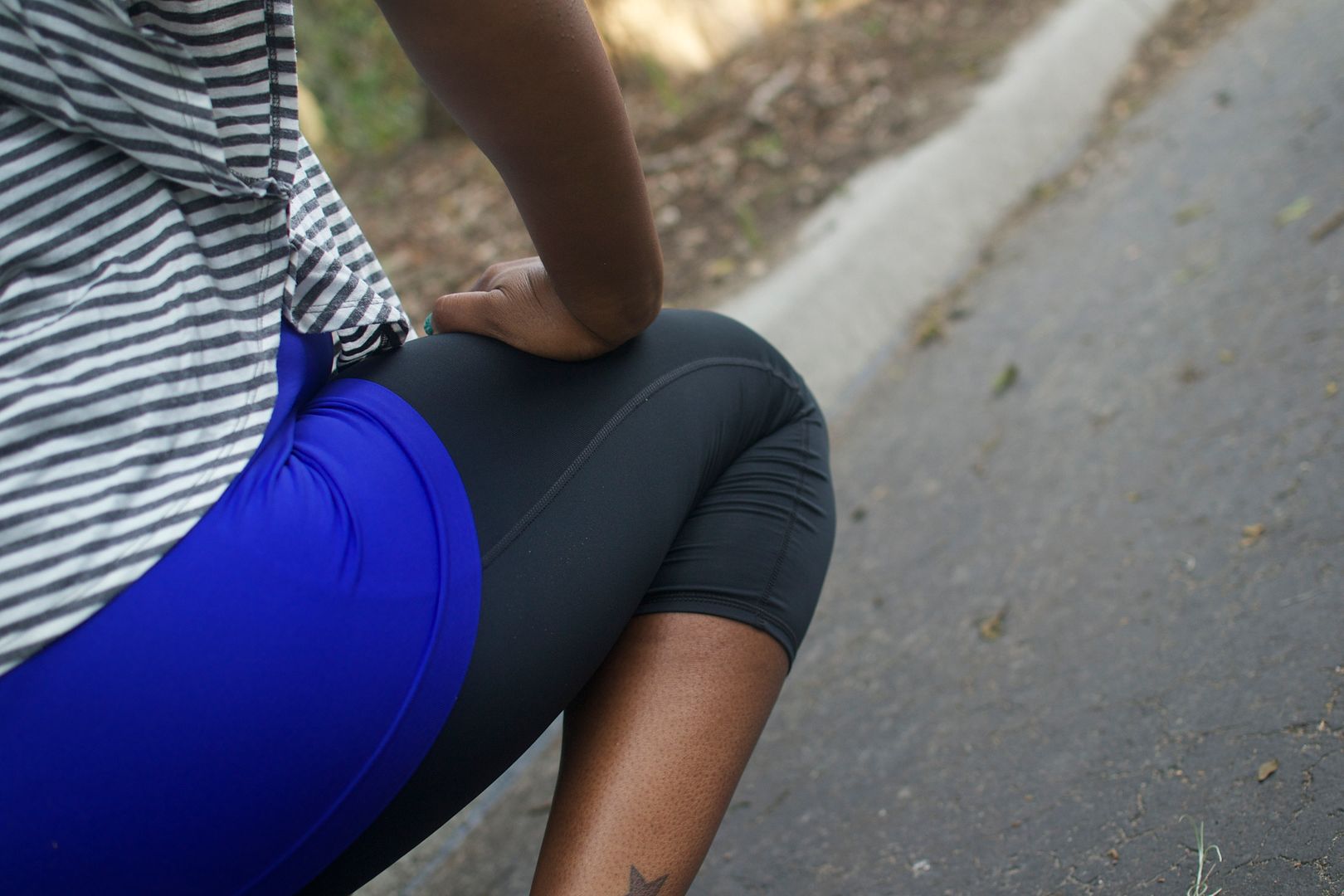 Leggings are everywhere and while some fashionistas say they aren't for working out, I beg to differ. Actually, after trying out these leggings, I want to wear them EVERY time I work out. These are so so comfortable. I found them to be flattering to my figure, moveable and comfortable. I got 'em in a Large and kinda glad I did. At first I thought the XL would have been more comfortable for my size 12/14 hips, but I was able to squeeze into these without any problems.
I know my friends at the gym (anyone else have friends at the gym that they've never actually talked to?) will be SO happy to see me in some new unfaded and fancier workout gear. You know…because they care about these things. Ha! And I'm glad to see affordable workout wear. I never felt the need to invest in workout clothes because I always felt they would be too expensive. And what's the point? I'm just gonna sweat 'em up anyway. But I've seen the light and who knows? Maybe for every 10 pounds I drop, I'll take myself on a mini shopping spree? I think that sounds like a GRAND idea!
Any workout lovers in the house? What do you typically wear when you workout?
The color orange receives NO love. And I don't even understand why. Some of the best things are orange. Oranges (duhhh), cantaloupe, sunsets and carrots. Yes, girl…carrots. This sponsored post is brought to you by Benjamin Moore and they've the skinny on the hottest carrot-colored accessories this season.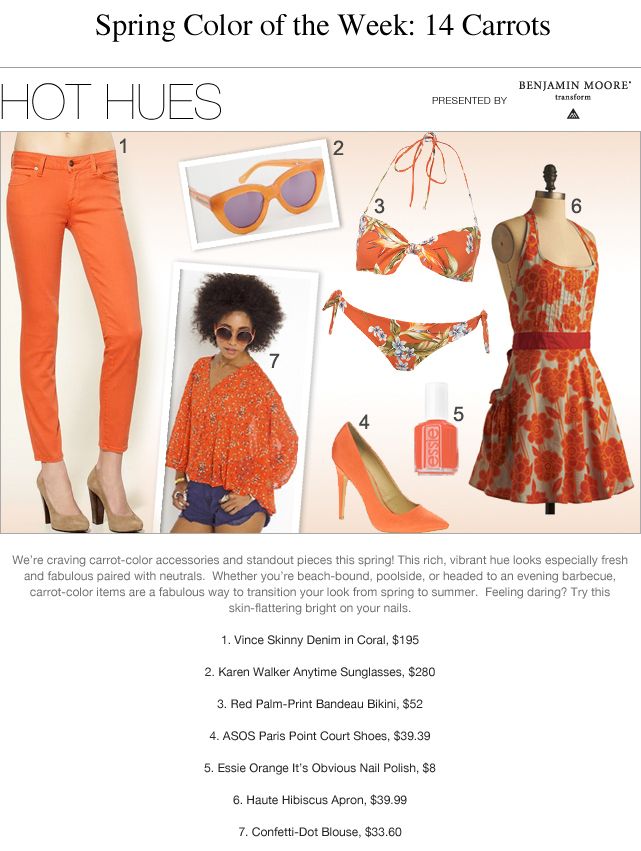 Um, wha? How do I NOT have Essie's Orange It's Obvious nail polish? Must rectify this problem with the quickness.
How gorgeous is that lippy? That's Fuchsia with Blue Pearl and I picked that baby up for all of $0.69 at Walgreens last week.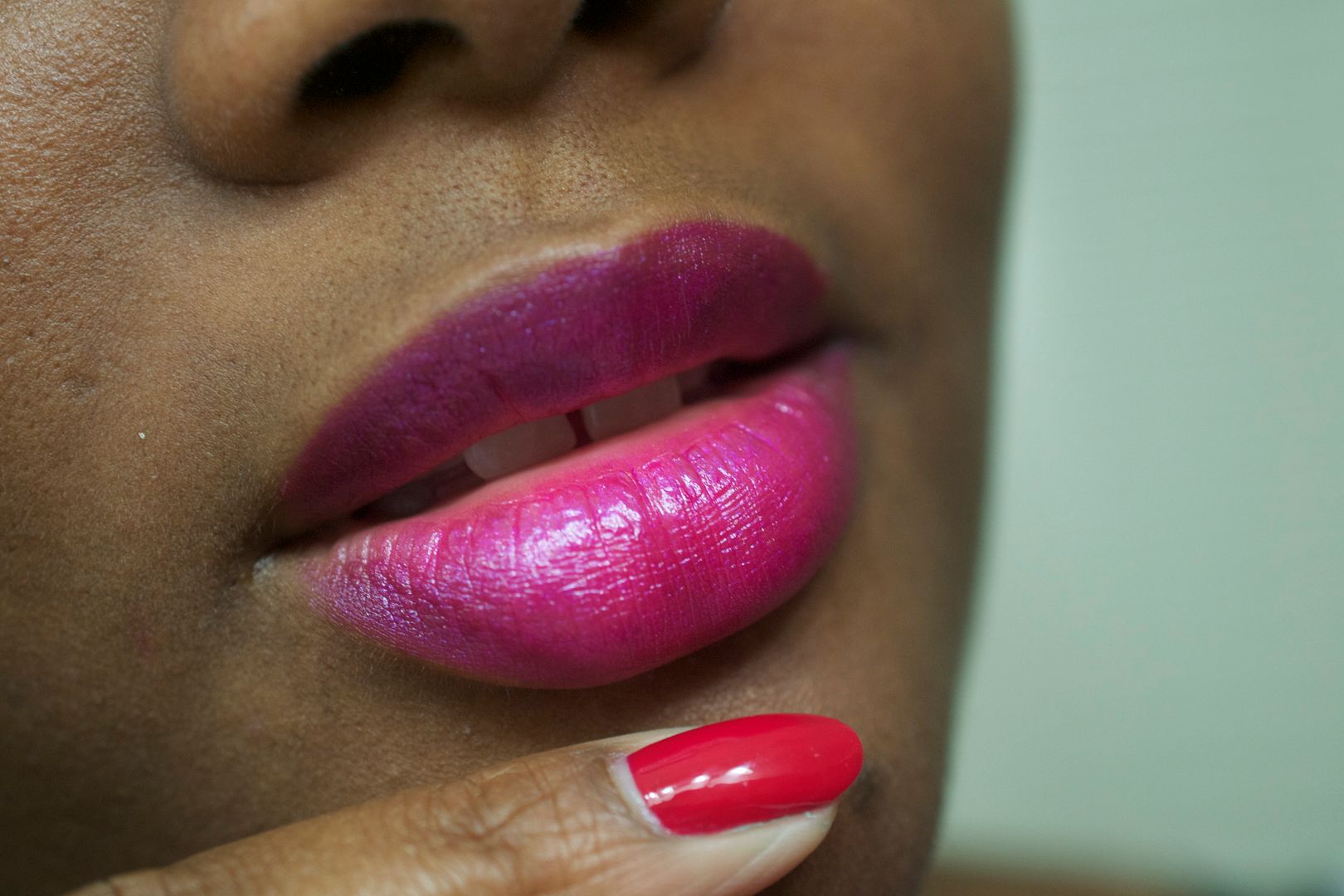 Here's the thing…a few of Wet 'n Wild's 99¢ items are going down to 69¢ for a limited time. That includes…
-Color Icon Brow & Eye Liner Pencils
-Color Icon Lip Liner Pencils
-Color Icon Shimmer Pencils
-Silk Finish Lipstick
-Wild Shine Nail Color
Aaaand of course the addict that is me had to scoop up some nail polishes.
Egglant Frost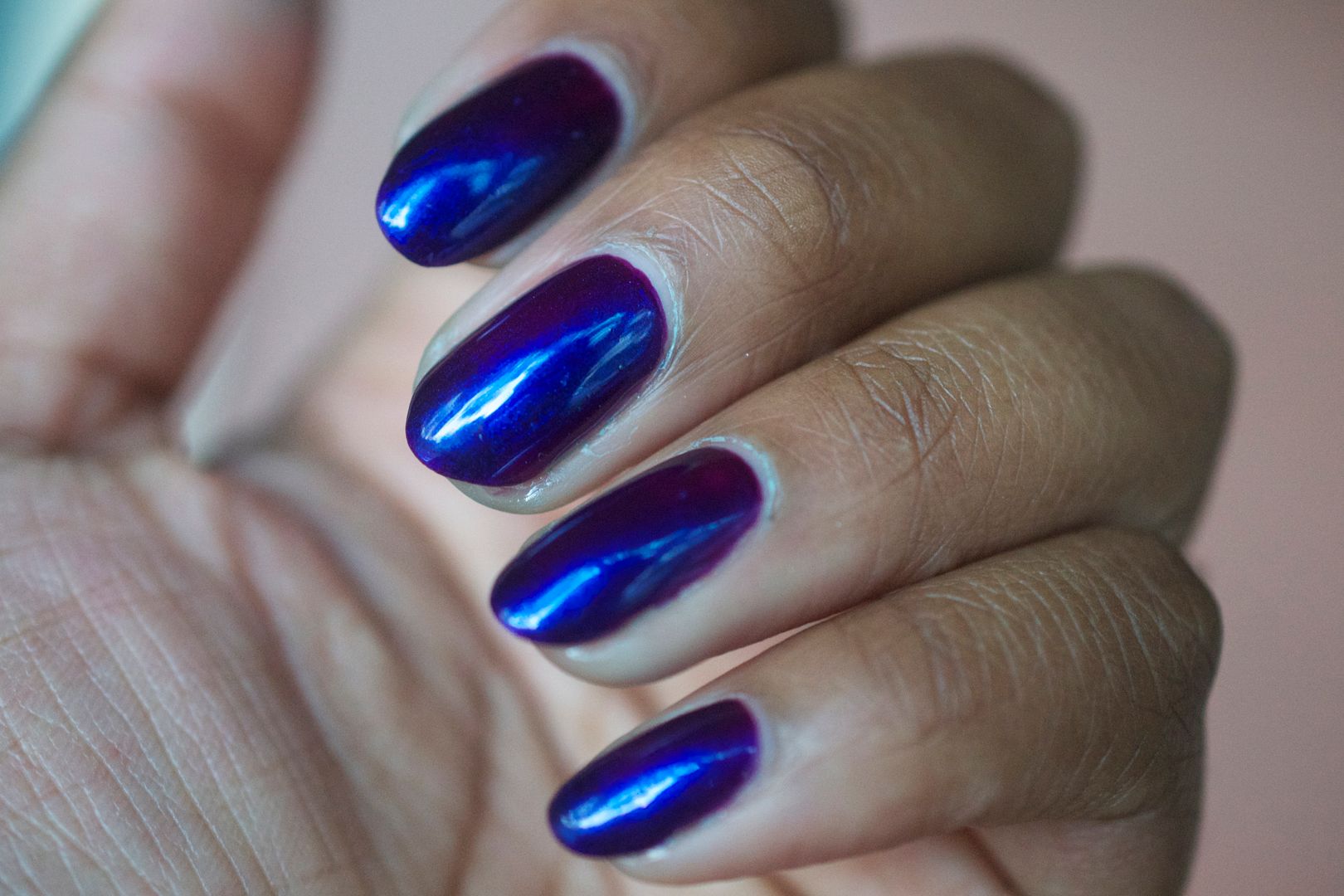 …and Red Red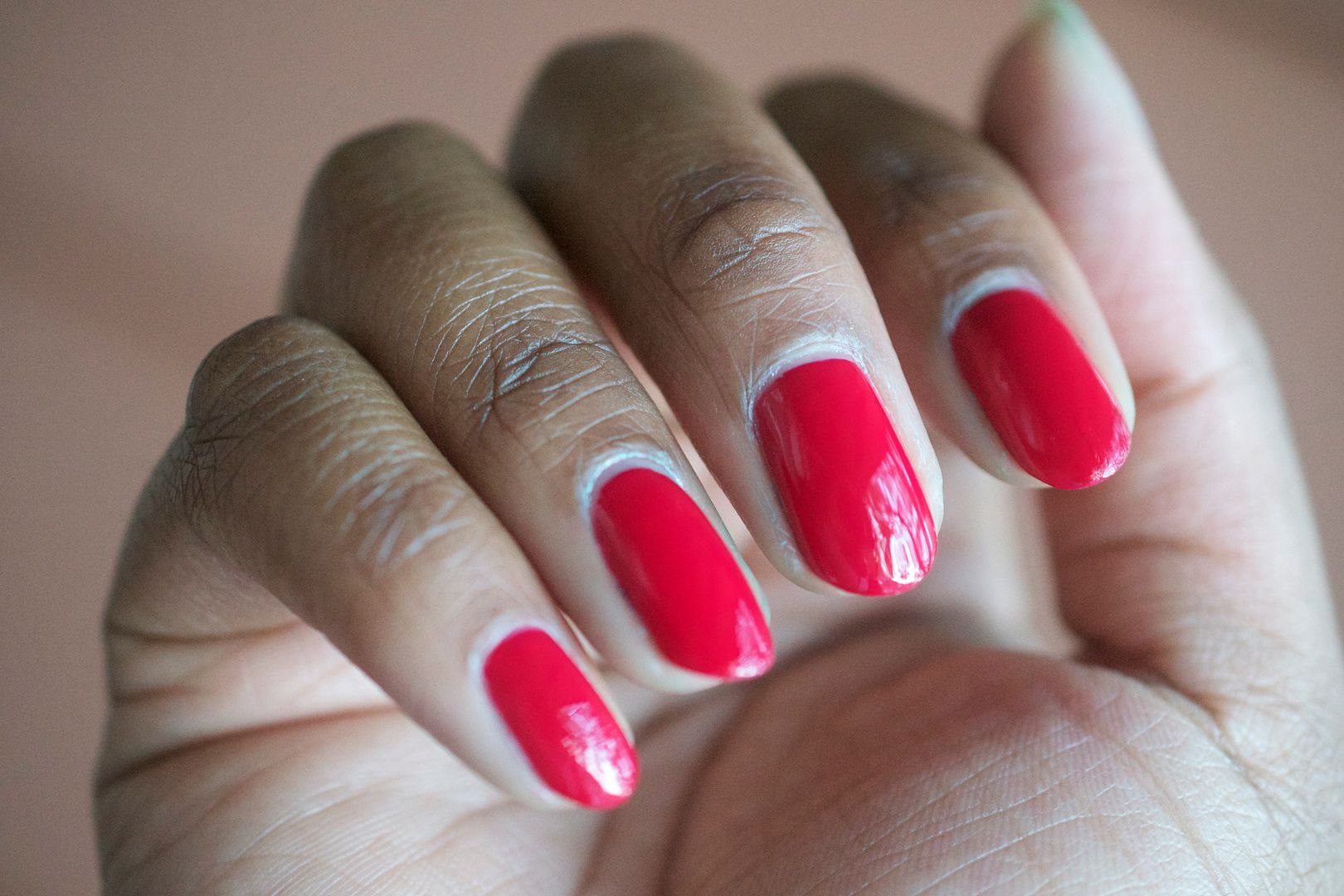 Granted I didn't NEED either one of them but they didn't break the bank so whatevssss.
Hope you can find this sale in your local drugstores.
This another lovely sponsored post from my friends at Glam. Enjoy!!
Her schedule seems pretty intense. But in a good way. Is your schedule nearly as crazy?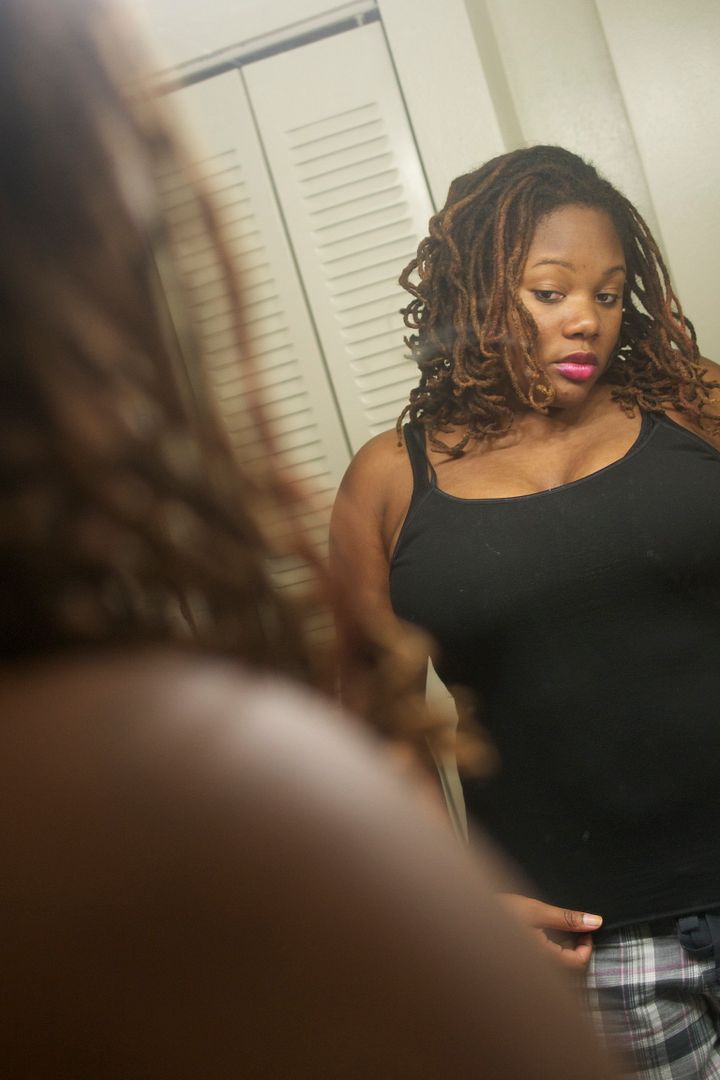 Ugh. Calories annoy me. Seriously. Why do they have to be in EVERYTHING? Calories should really only be in things  that I can't stand. Like pickles and olives. Yes, I'm beginning a post complaining. My bad, y'all. But what can I say? Talking about my weight kinda makes me sad. Because here's the truth….
I will always be "watching my weight." Yep. I am a beauty blogger and I am not ashamed to admit that I have my share of insecurities. And most of them deal with my weight.
I've been watching my weight for as long as I can remember. It comes in spurts. I'll go months with being obsessed with working out and eating. Something will happen and the next thing I know, I've gained all of the weight I lost. It's a tiresome cycle. But it's one that I will be dealing with for the rest of my life. And it's not for the shallow reasons like wanting to fit into a bikini (pshht, never happening) or trying to look "good" for someone. My health will always be an issue for me because I've got to keep a close eyes on my reoccurring high blood pressure. It's stressful, y'all.
Most of last year was my "down" year. I worked out a bit but not as much as I should have. I would go weeks between running or heading to the gym. I'd tell myself that I was too busy or too tired. And because of that, I gained a whooping 20 lbs. My size 12's got tight and I was forced into a 14. I would see a developing double chin in the mirror and that alone prevented me from doing as many YouTube videos as I should have been doing. Self-loathing ensued; an emotion that I always deal with when I notice myself gaining weight.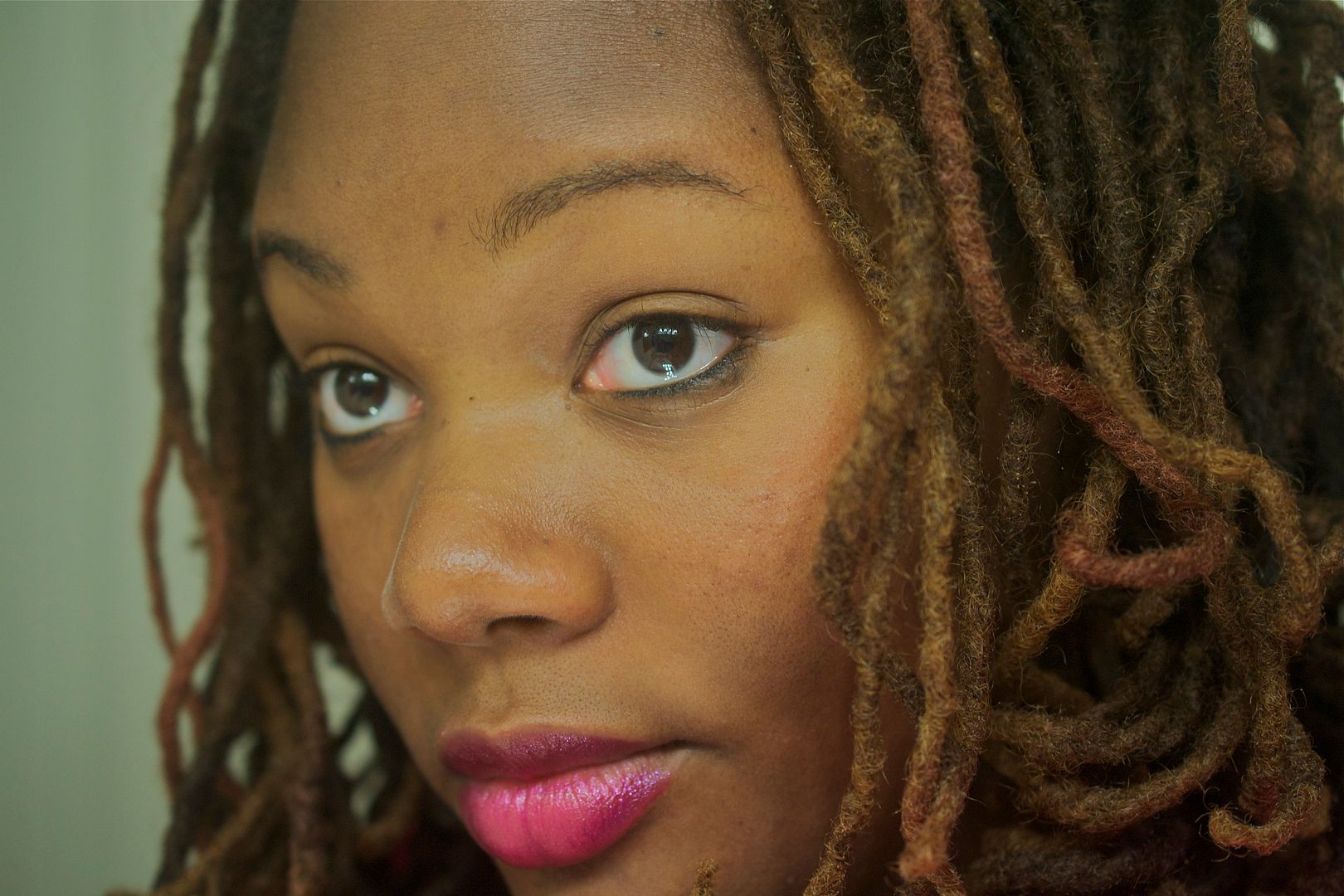 In the Fall of last year, I got serious about my weight loss again and so I've been actively going to the gym (3-6 times a week) and doing what I have to do to get back in those 12's. I'm getting there. And I have to remember that I am human. We all backslide from time to time and I can't always fall into these depressive slumps when I realize that I've gained a pound here or there.
Keeping an eye on my weight is a lifestyle for me. I can't just eat a breadstick without knowing that I'll HAVE to work out the next day. Yes, I'll eat my favorite ginger snaps, but never in peace. For I know that unless I work those cookies off, the pounds will pile up. This is my life. This is the way it has to be.
I'll never be skinny. And I'm okay with that. I don't mind that my thighs rub together or that my DD's require my having to wear TWO bras when I work out. I don't hate my body. But do I want to be in optimal health so that I can be around to keep bringin' y'all mascara reviews in 2045? Hells yah.
I know weight is a sensitive topic for most of us women. Some of us want smaller boobs. Others want bigger boobs.  Some say they're too skinny. Others long to be skinny. Mommas feel some kind of way about their post-pregnancy bodies and many of us fall victim to the lies society tells us. Is it important to be healthy? Absolutely.
But do you have to be a size 2, 4 or 6 to be healthy and beautiful. Absolutely not.
What say you? Are you happy with you weight? Or will it always be a struggle for you too?
I hope no one noticed that I didn't do a "My Top Favorite Products of 2011" -type list. Why DIDN'T I do one? I was too busy working on a top secret project. Okay, I'm lying. I got lazy and forgot to do one. But what I do have is a list of my Top 4 Favorite mascaras of 2011.
This wasn't easy, y'all. I came across A LOT of amazing mascaras last year. These kids happened to be the ones that made the cut.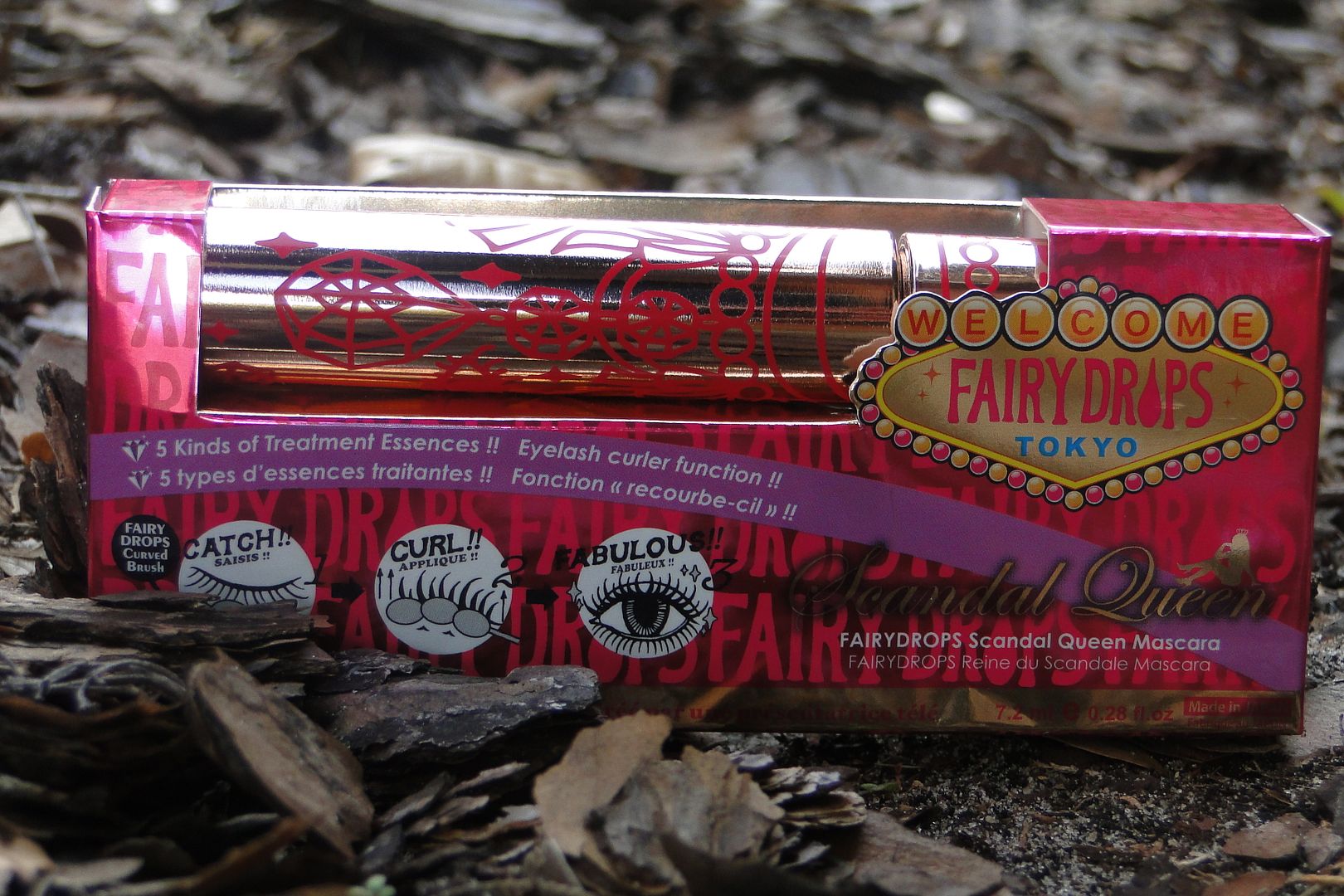 This mascara was everything. Everything! From the packaging to the wand, formula and results, this fiber mascara could have very easily been the only mascara I wore all year. You know…if I didn't have a mascara blog.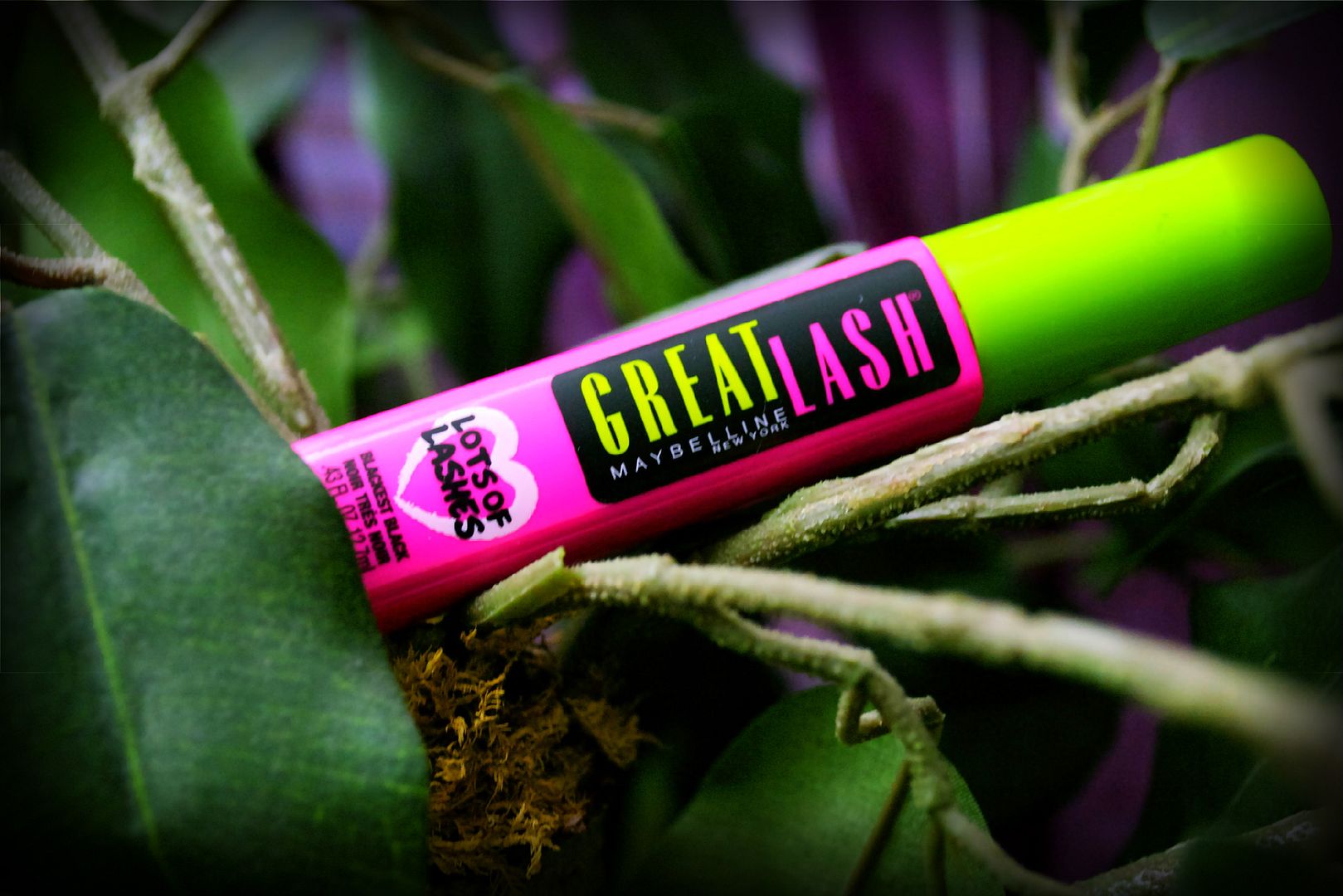 You knew it was coming, right? I raved about how much I loved this mascara the first time I tried it. Aside from it being a FANTASTIC mascara, it has a really groovy wand (it's heart shaped!) and was 10x better than the original Great Lash mascara. Go Maybelline go!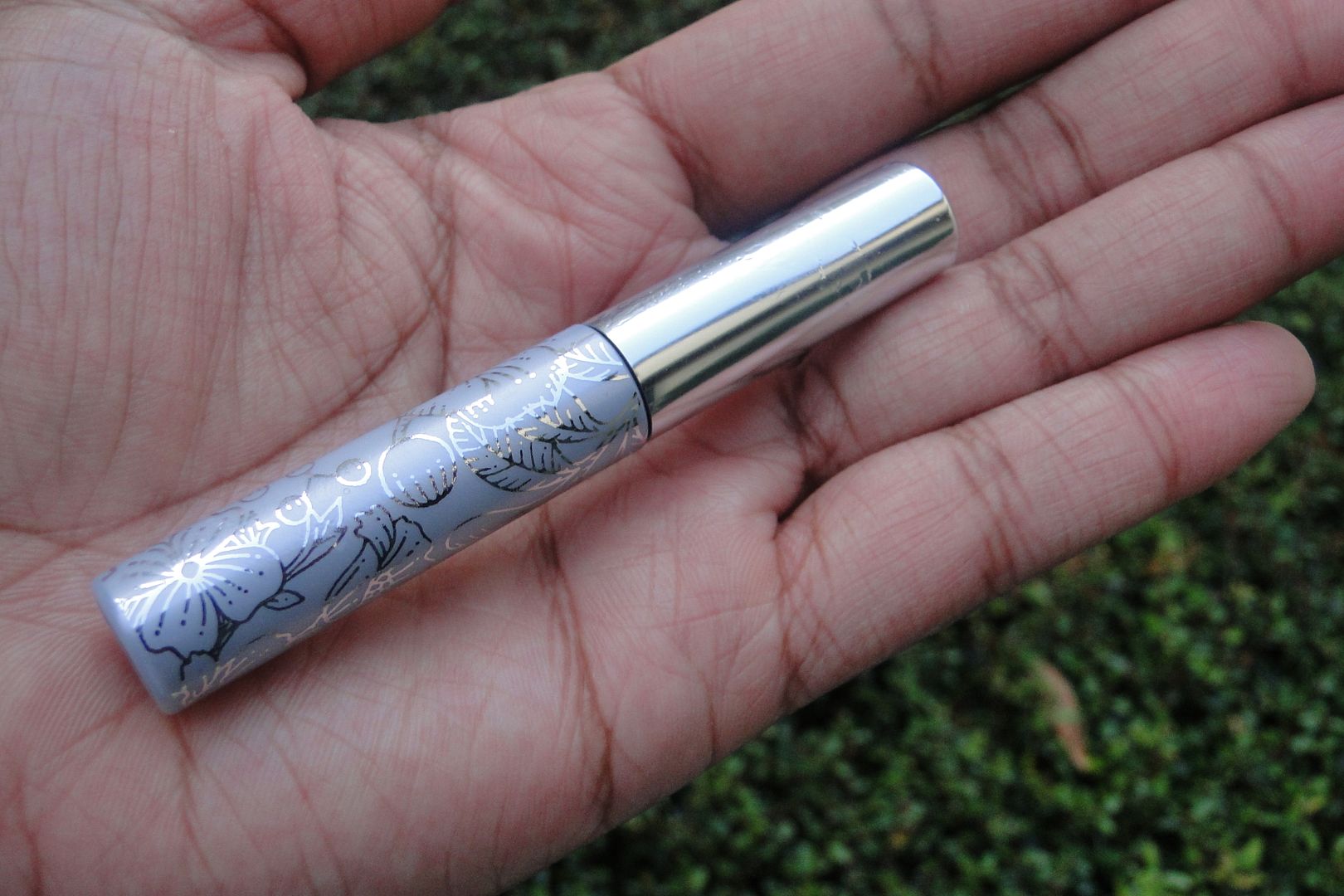 I loved this mascara so much that I used it all. I don't think I've ever hit the bottom of any mascara tube. This teeny tiny wonder of a mascara makes bringing out those bottom lashes super easy. And it's just soooo cute.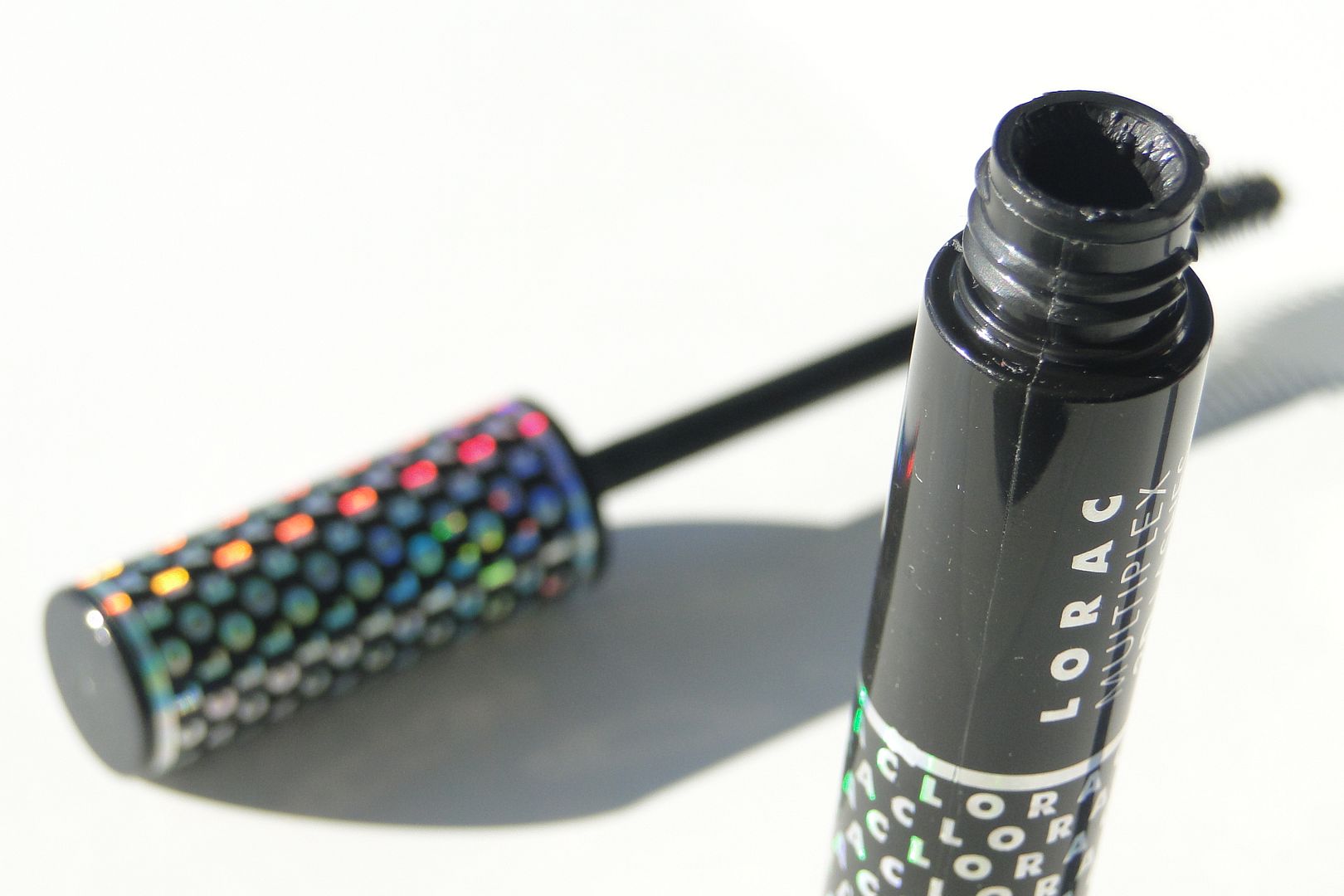 This one may have come as a surprise because I didn't brag about it as much as I did the others. But considering it's a preservative-free mascara, it is fantastic! It has a buildable and long lasting formula that really helps lengthen those eyelashes.
Honorable Mentions:
What were some of your favorite mascaras from last year?