Hi darlings!
It seems like it's been forever and a day since I've been able to blog on Clumps of Mascara. While the Clumps of Mascara's layout is still under construction, the virus that was somehow hacked into the site has been removed. Many thanks to The Guy. He spent over 2 weeks trying to help me restore Clumps. Dating a geek obviously has its benefits. 8)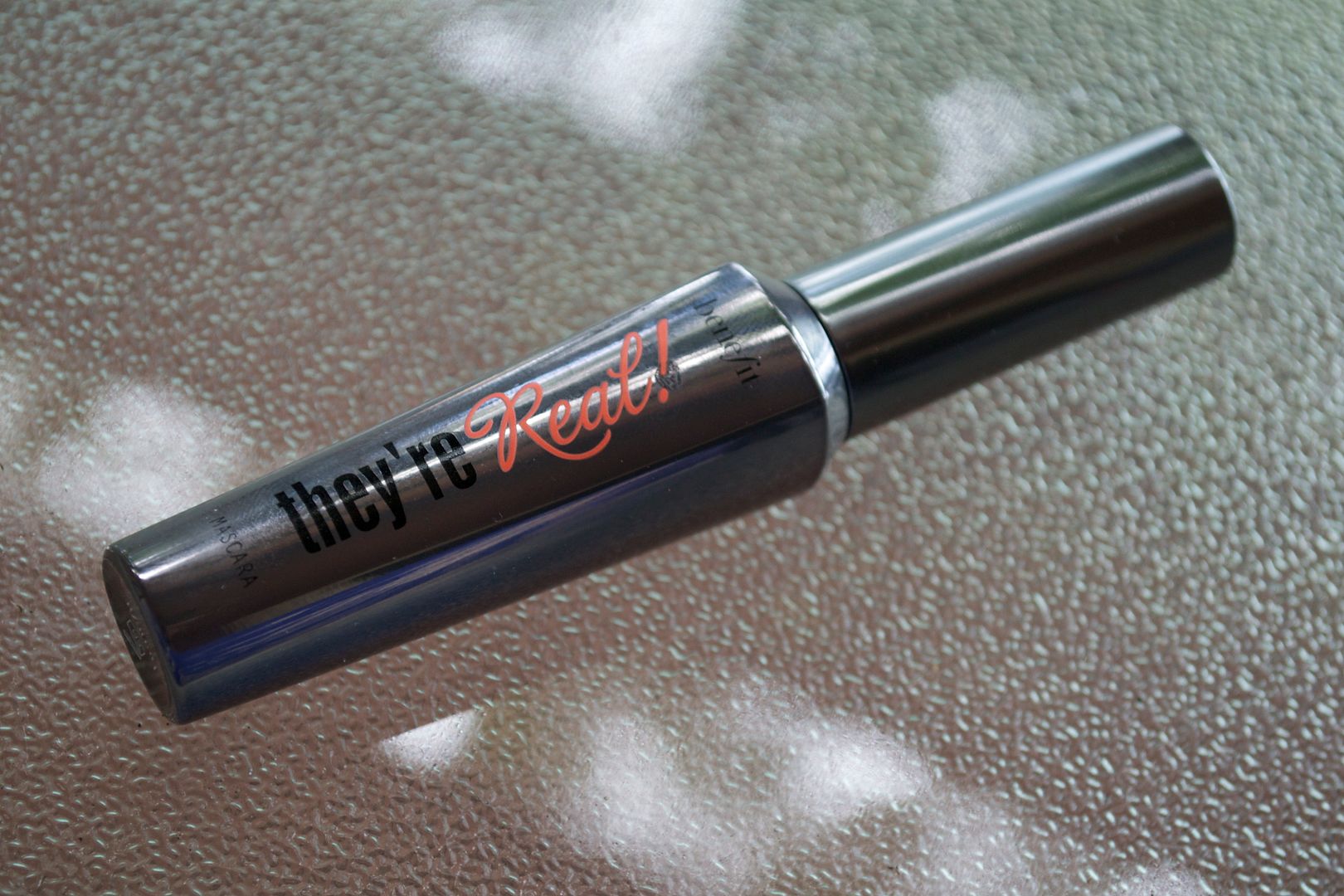 The complete written review of They're Real mascara will be up soon but in the meantime, check out my video review.
I know, I know…don't give me that look.
I didn't mean to go completely ghost on you guys. And it's really not my fault. Clumps was hacked. And by hacked, I mean, we were attacked with a virus so vicious that it was downloading itself to some of your computers. Ahem….sorry Mom.
How wack is that?
Anyway, after a good 6 days of being under the weather, Clumps is slowly but surely making a recovery. We're not quite there yet but almoooost. In the meantime, you can catch me on Twitter, Facebook, Google Plus, YouTube…you guys know how I do. 8) I'm a little TOO reachable in the cyber-space. Be back soon.
XOXO,
B
Let's talk beverages for a moment, shall we?
Normally I'm a water on the rocks kind of girl. And when I'm really trying to be fancy, I have a lemon wedge. You know…because I'm extra like that. But when I had the opportunity to give Crystal Light's drink mix a whirl, I had to give it a chance.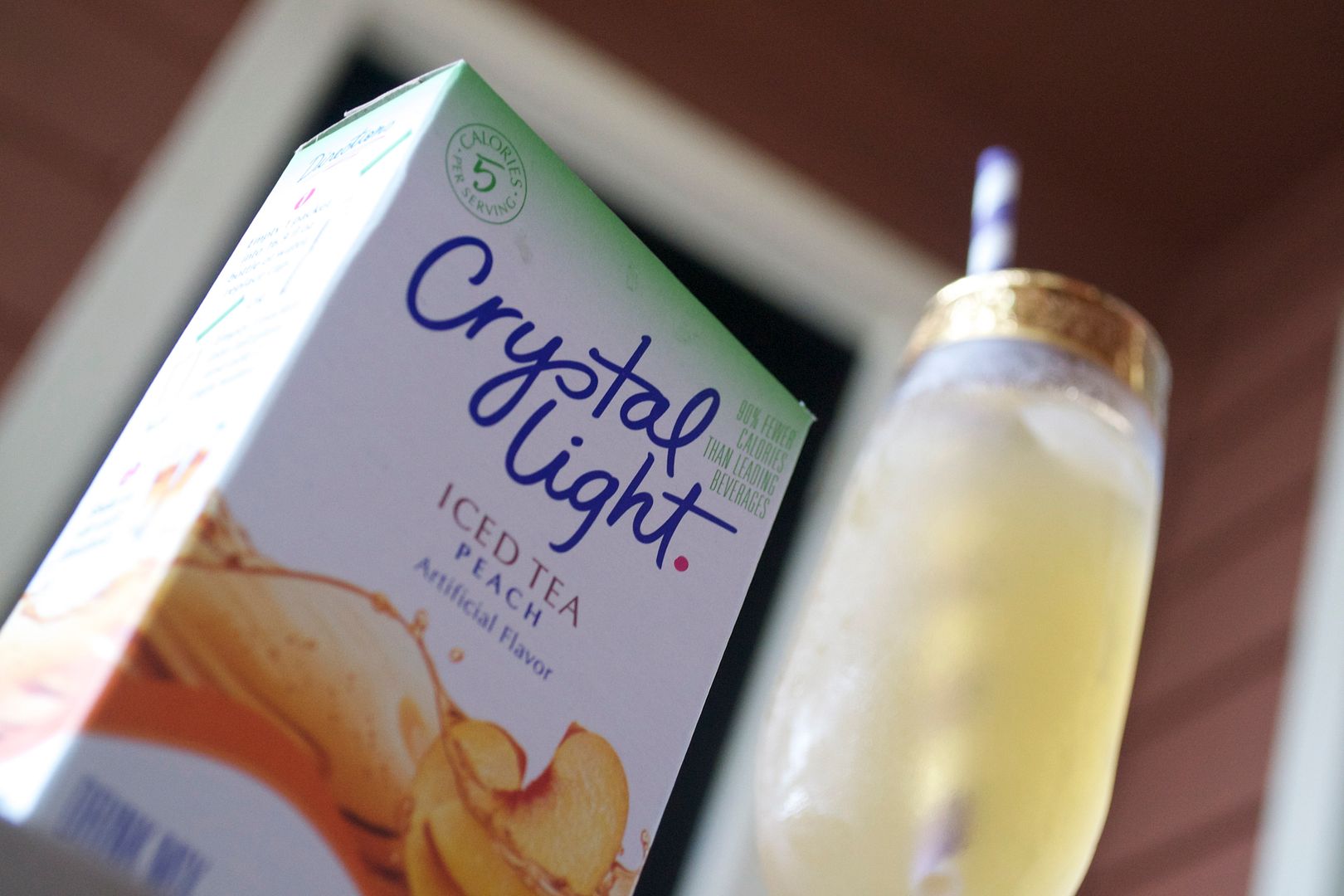 After all, I can't hate on much of anything that has 5 calories per serving. I decided to take the Flavor Over Fizz Challenge. What is this I speak of? It's a Crystal Light challenge in which women all over are to trade in their diet sodas for Crystal Light. It's an easy challenge for me considering I've never been a fan of diet sodas in the first place.
When I found out that MAC Cosmetics gathered some of their favorite bloggers to put together a collection of their customized lippies and shadows, I was geeked up. I mean, hello, this showed that bloggers have voices that are valued! I saw it as an enormous step up for dedicated bloggers everywhere.
And then I saw promo photos of the collection…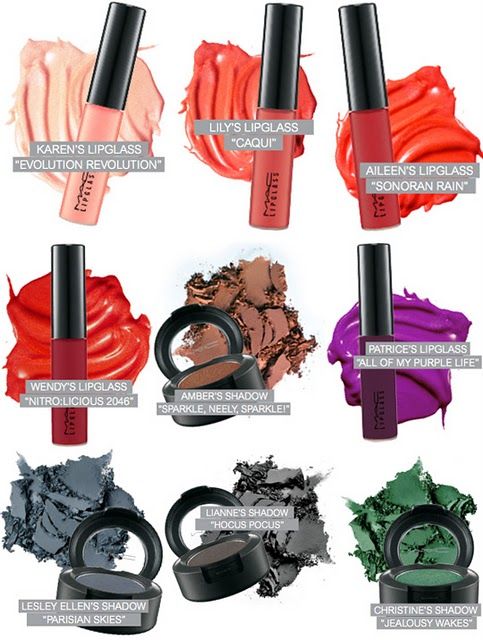 I'm supposed to be on makeup promotion. Just what in the world am I going to do now?
Eyeshadows
Lipglasses
You can't tell me that every shade isn't calling your name.
I know, right? I so didn't mean for it to post on Sunday but my blog can often have a mind of its own.
Or somethin' like that. 8)
Anywhoovers, if you're looking for today's Mascara Monday, you can find it here.
I had the awesooooome opportunity to chit-chat with celebrity makeup artist Sam Fine. If you don't know who he is, giiiiirl, pull it together. He is one of the industry's TOP makeup artists. Aside from being such an amazing beauty resource on Twitter, Mr. Fine also has a beauty DVD that will rock your world.
He's pretty much all 'a that and bag of pita chips and I was geeked when we rapped like we've been friends since the 3rd grade. We talked about desserts and how cool Queen Latifah is in person and he also designed a face chart for CLUMPS OF MASCARA READERS! This is heee—uuuuge! I came up with the idea, Sam created it and using COVERGIRL products, I made it come to life.
Hit the jump to show you how I turned this…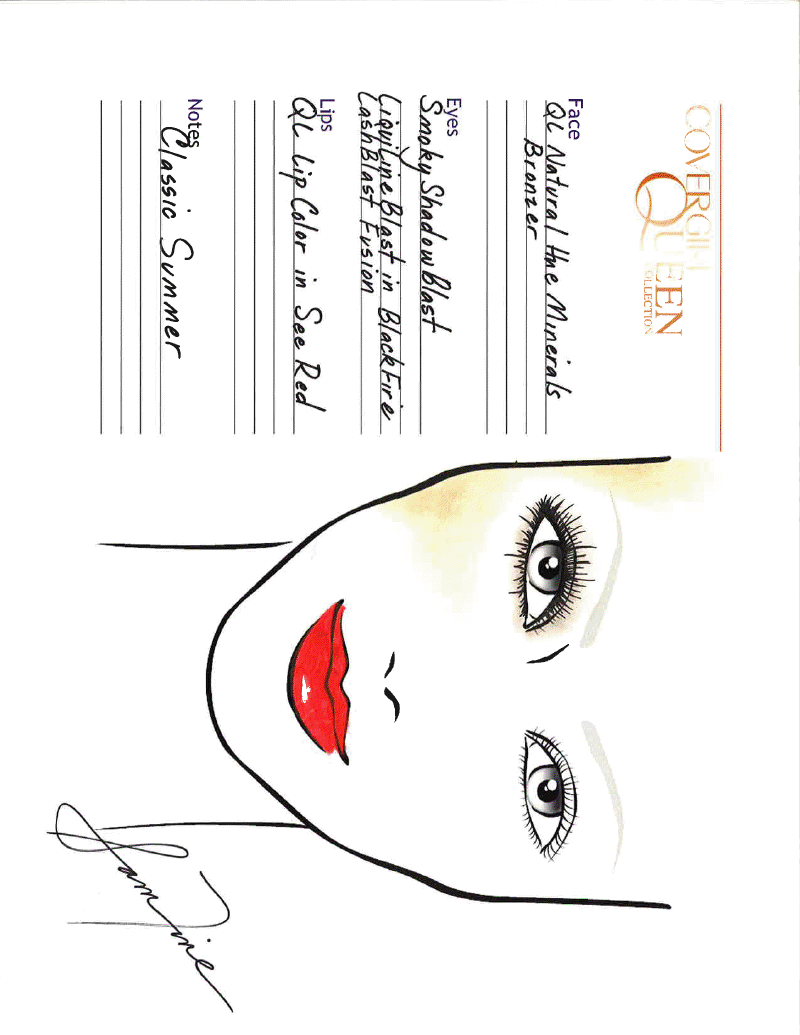 Into this…