Let's talk beverages for a moment, shall we?
Normally I'm a water on the rocks kind of girl. And when I'm really trying to be fancy, I have a lemon wedge. You know…because I'm extra like that. But when I had the opportunity to give Crystal Light's drink mix a whirl, I had to give it a chance.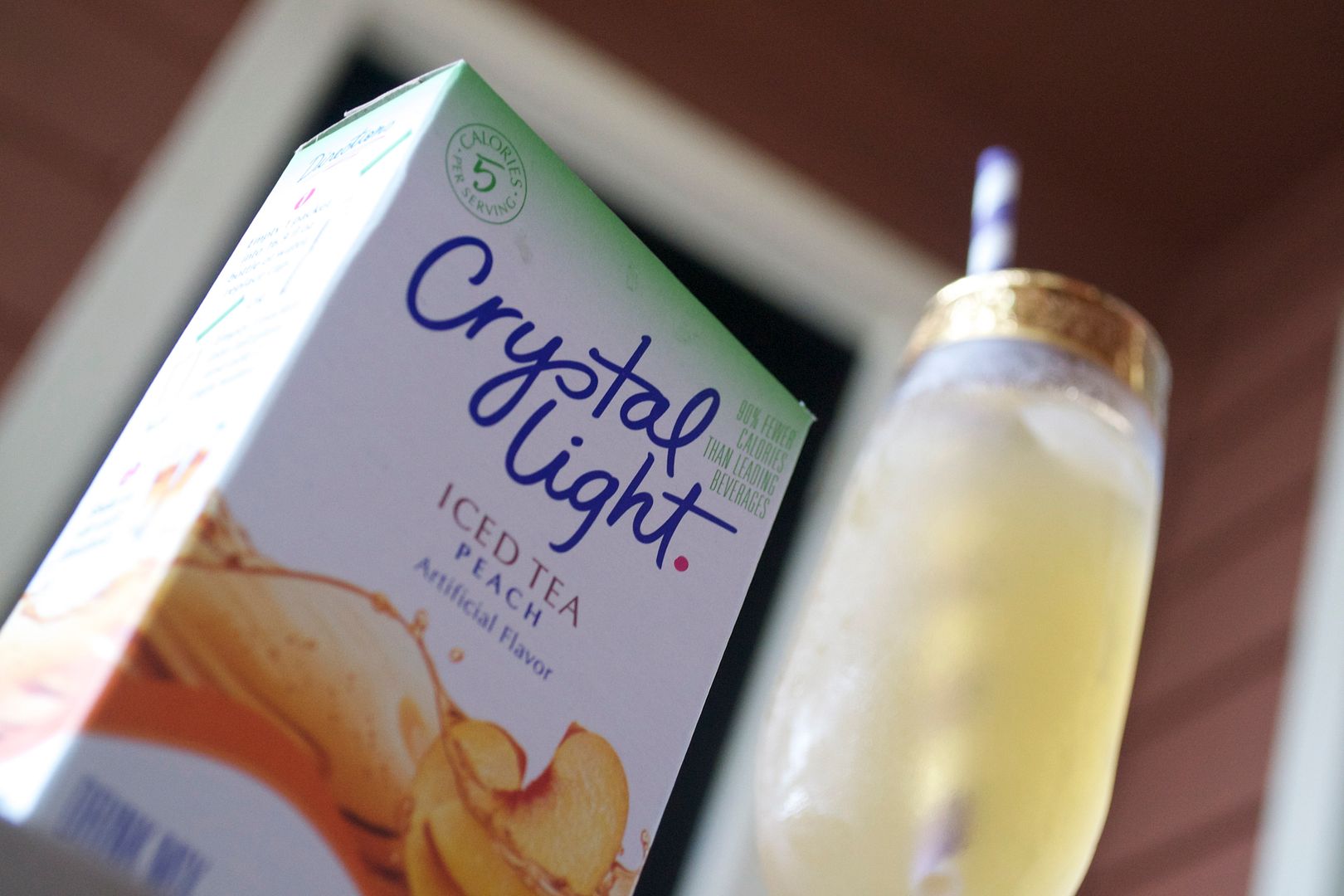 After all, I can't hate on much of anything that has 5 calories per serving. I decided to take the Flavor Over Fizz Challenge. What is this I speak of? It's a Crystal Light challenge in which women all over are to trade in their diet sodas for Crystal Light. It's an easy challenge for me considering I've never been a fan of diet sodas in the first place.
Wait. Easy Challenge…is that an oxymoron?
Anywhoovers, part of the challenge is to dress up your drink. In addition to dropping my favorite fruits in a glass of Crystal Light's Peach Iced Tea, I also put it in a wine glass.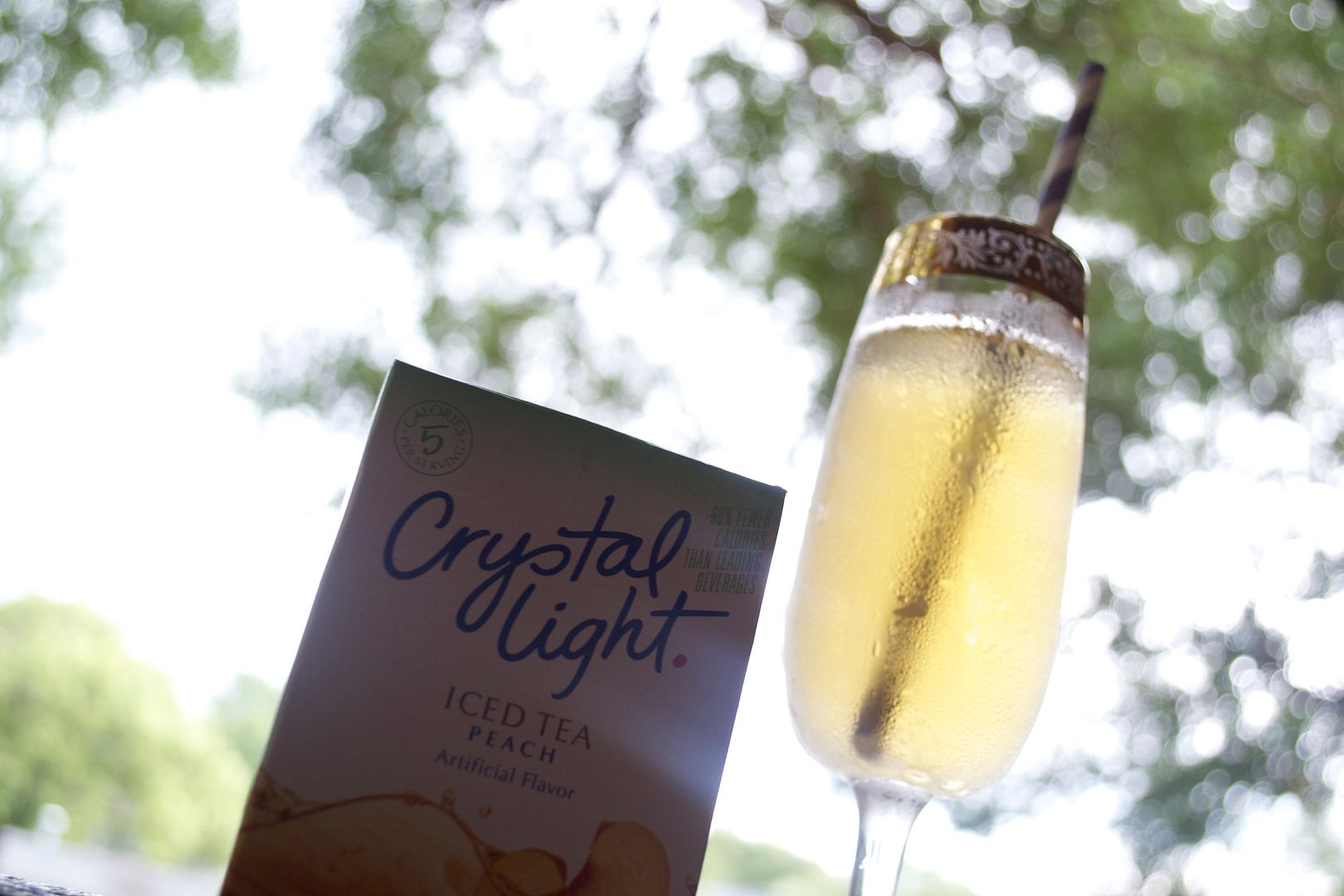 Because any beverage automatically gets mega cool points when placed in a wine glass. Plus, you gotta love the crystal and the LIGHT shinning in the background No? Okay, maybe it's just the photographer in me. I hope you'll snag some of these for delicious summer sippin'…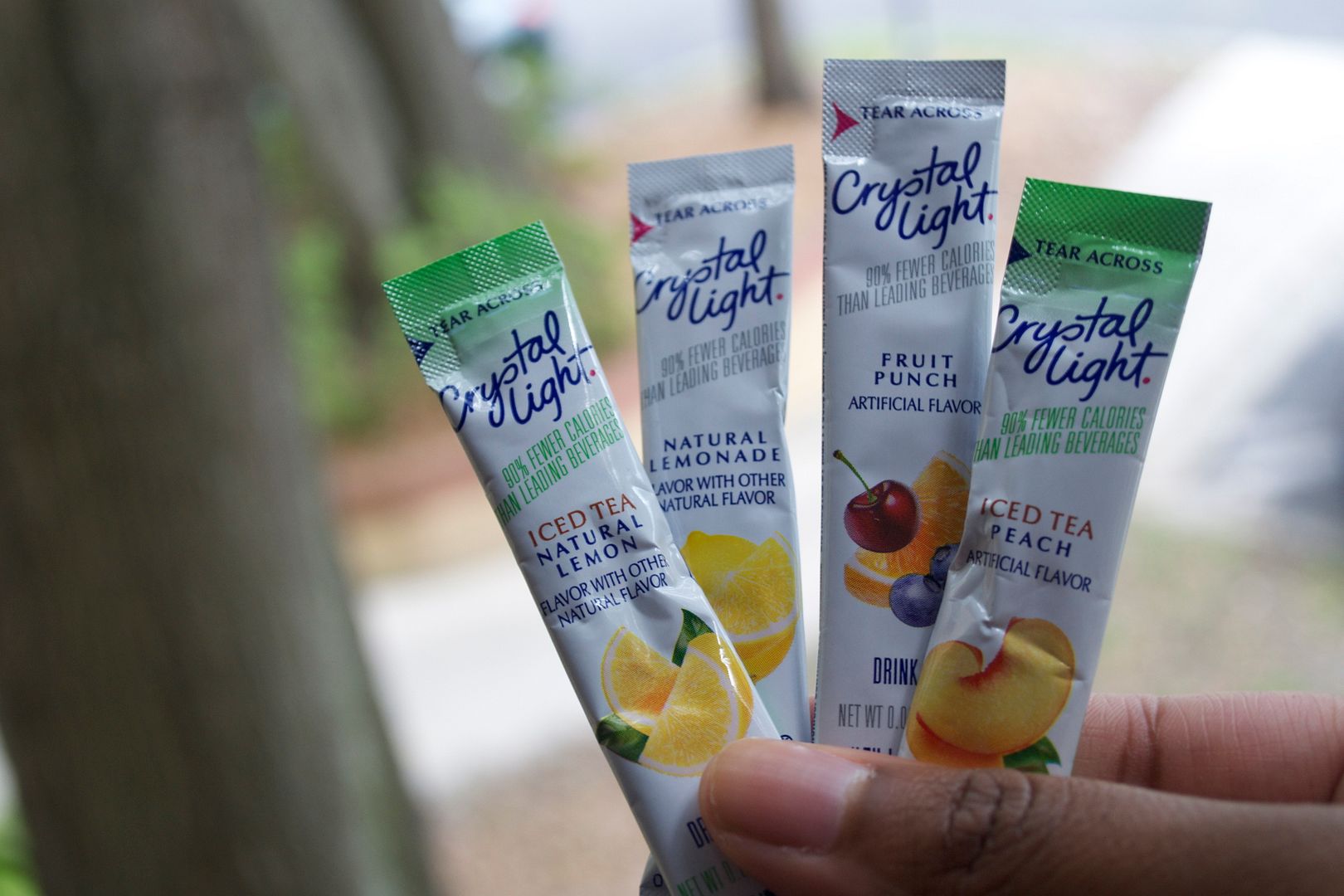 My favorite? The raspberry green tea. I could actually taste the raspberry. Like, fo real, fo real. It's not pictured because I drank it all. 8)
I encourage my diet soda drinkin' guys and gals to jump on board with the Crystal Light Flavor Over Fizz Challenge. Diet sodas really aren't that good for us anyway. Have you tried Crystal Light? Whatcha think?
Disclosure: No monetary compensation was provided by Crystal Light or Glam Media for this post. The opinions expressed herein are those of the author and are not indicative of the opinions or positions of Crystal Light"