OMG! OMG! It stopped raining here in Orlando! This is indeed breaking news because it's been monsoon-ing in Central Florida for a good 5 days now. I'm not complaining because a) we need the rain and b) it's summertime in Florida and it ALWAYS rains. So yeah.
In non-rain news, I recently had the opportunity to have a skin consultation via Skype with the beautiful and talented Dr. Rosemarie Ingleton of Ingleton Dermatology in New York City. My consultation with her was the official kick-off to my Eucerin Skincare Challenge and I could not have been more excited.
I rambled on and on about my skincare issues (hyperpigmentation, mild acne, eczema, dryness – need I go on?) and she was so patient and kind. She gave me some suggestions and product recommendations. Two of 'em are here!
Eucerin Daily Protection Face Lotion with SPF 30 and Eucerin Daily Protection Body Lotion with SPF 15.
Both are Fragrance Free and can I be honest? I much prefer skincare products that don't have strong fragrances. And I know I'm the minority in that regard but I love that a great deal of Eucerin's products are free of dyes and fragrances.
I've been slacking on slathering sunscreen on my face. I know, I know. I still haven't found the BEST everyday wear sunscreen for my skin type and hue but I've been giving Eucerin Daily Protection Face Lotion a whirl and it hasn't been too shabby.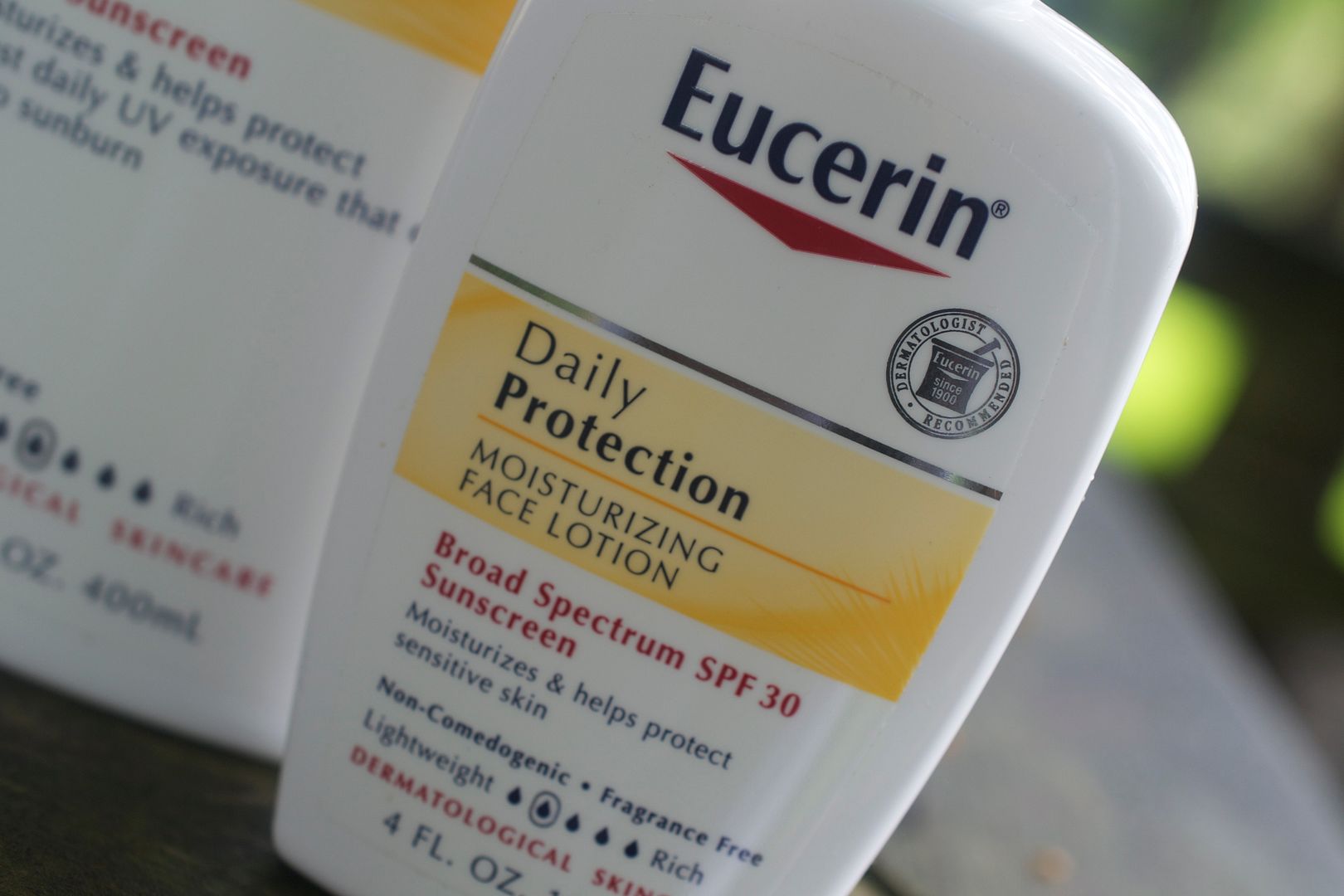 A little goes a looooong way. And by little, I mean you probably need less than a pump. One pump gives you quite a bit of product.
And even after rubbing…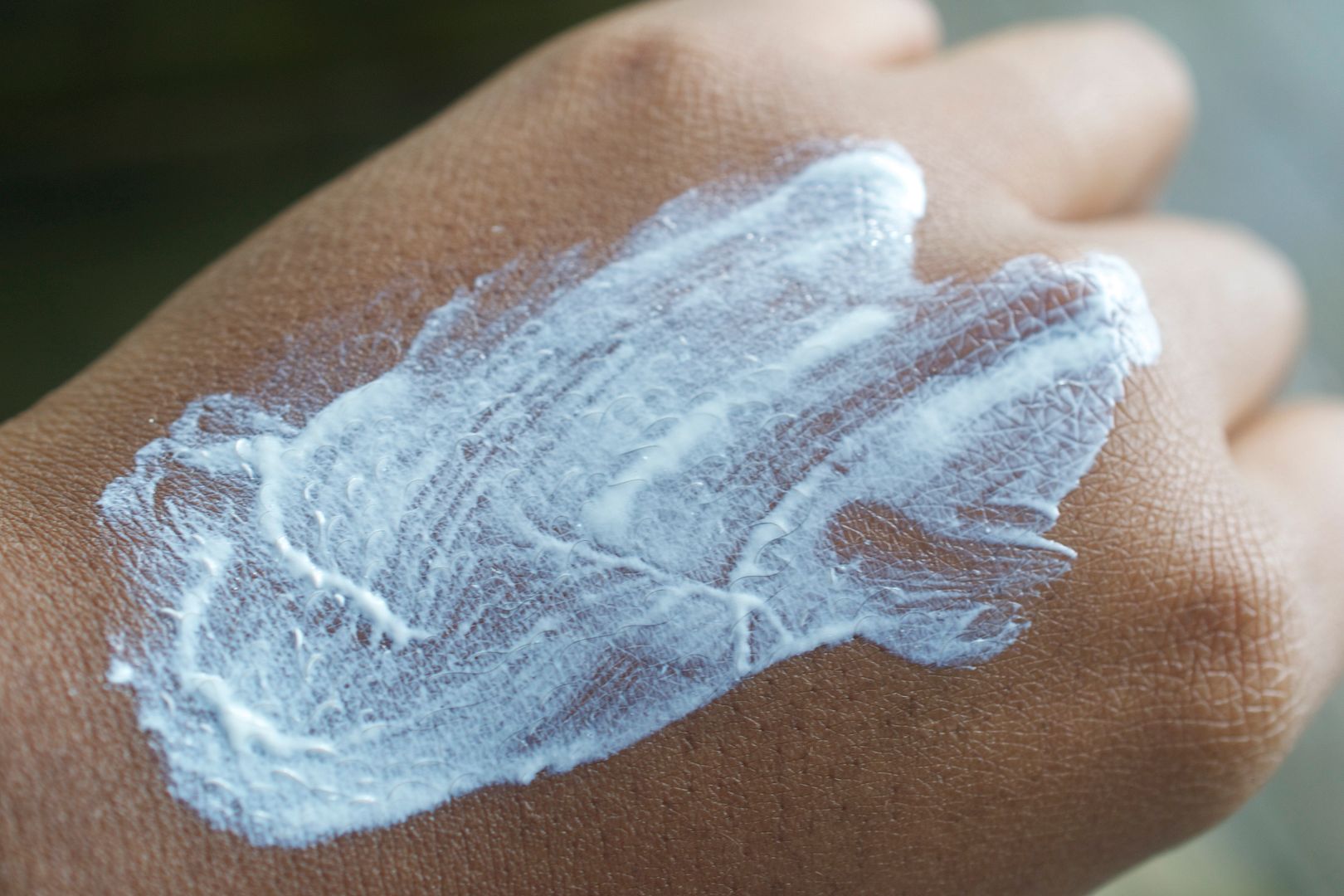 And rubbing…
…it takes sometime before it sinks into my skin. Many brown girls have issues with sunscreens leaving a white film on their faces and I'm no stranger to that issue. Luckily, it took nothing more than some elbow grease to really get this to sink into the skin. Unfortunately the face lotion isn't without the sunscreen-y smell. It's something I've become used to because I know I HAVE to wear it no matter what.
And when it comes to the zee body, the Eucerin Daily Protection Body Lotion does great at moisturizing even the ashiest skin (ahem…mine) while giving the added protection of SPF 15.
I love that the formula is on the thicker side because nothing sucks more than a watery lotion.
In honor of my Eucerin Skin Challenge, I'll be hosting a giveaway! FIVE lucky ladies (or guys) will each score 1 bottle of Eucerin Daily Protection Face Lotion and 1 bottle of Eucerin Daily Protection Body Lotion with SPF 15. Yup!
Enter the Rafflecopter to be eligible to win.
Giveaway is for U.S. residents only.
If you'd rather email me your entry, please do so at Brittany@ClumpsOfMascara.com.
Good luck!