FACT: I'm in the gym. Like ALL the time. Remember that post I wrote when I was all like, "I've gained weight, blah blah blah blah"? Well, I got my bum in gear. I don't mess around when it comes to health and fitness. Sure I have my insecurities like most women and may fall off track a bit, but honey, I ALWAYS make my way back to making fitness a priority. Right now I'm in the "zone" and I was beyond thrilled when GigaSavvy asked me to review some of Macy's workout fits.
And why?
Because if you ever ran into in the gym, you may laugh. I don't get all cute with my workout gear like some girls. Oh no. I'm that woman that's all up in the gym with raggedy t-shirts from college volunteer events.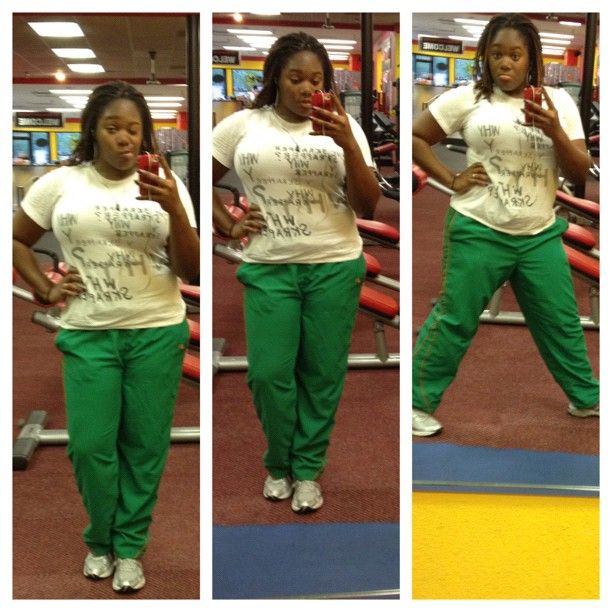 And if you catch me on a good day, I may be wearing something that actually matches.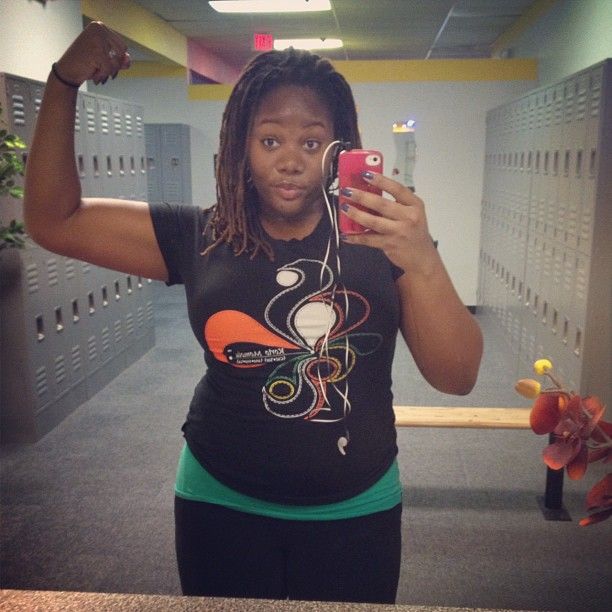 But usually it's just me in an old t-shirt that should probably be turned into a carwashin' rag. And girl, don't judge me…I am ca-learly very proud of my arms.
Having new workout clothes has turned me into a new woman though. Why haven't I invested in some before? It just makes sense. Let's rap on the Ideology Yoga Top first.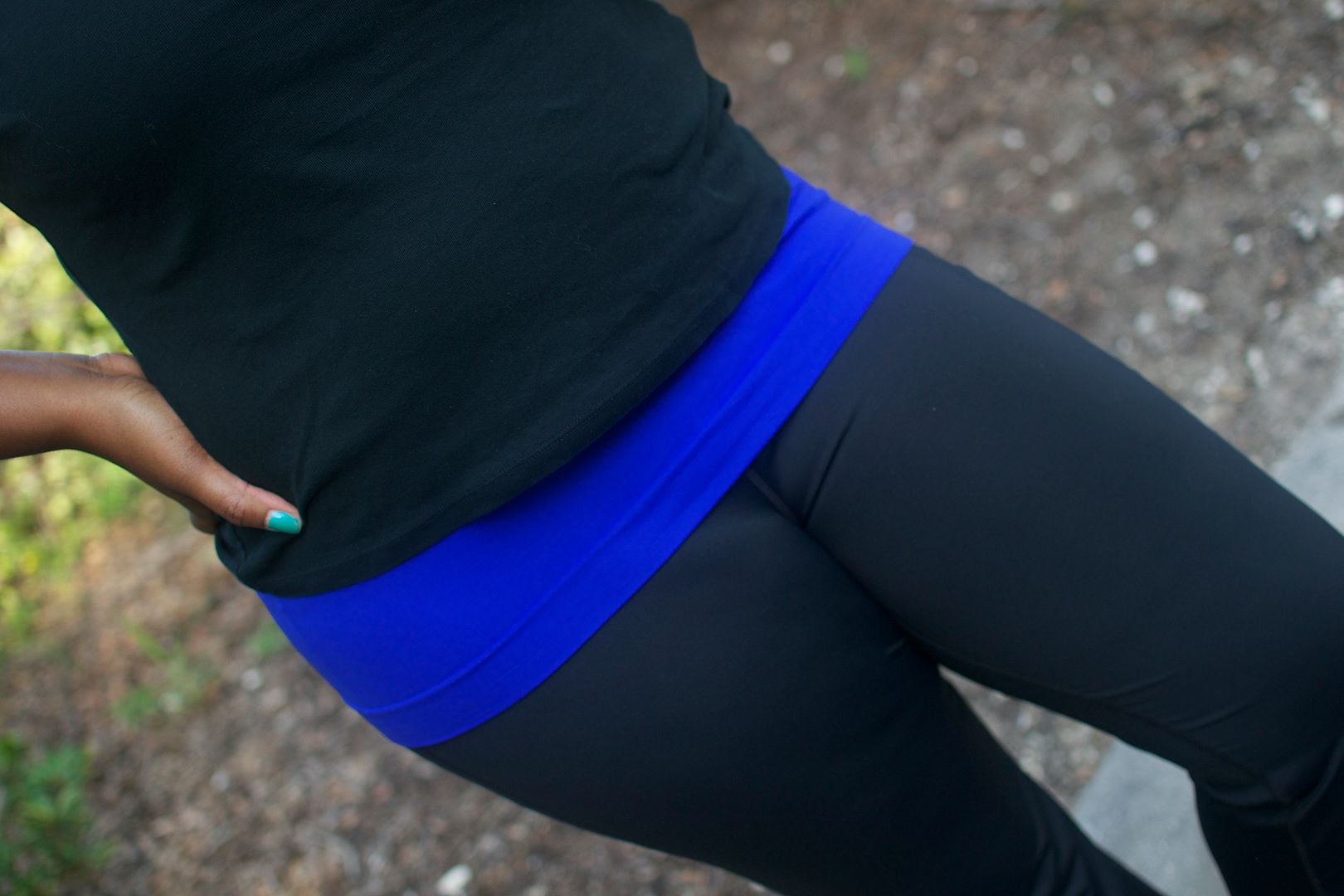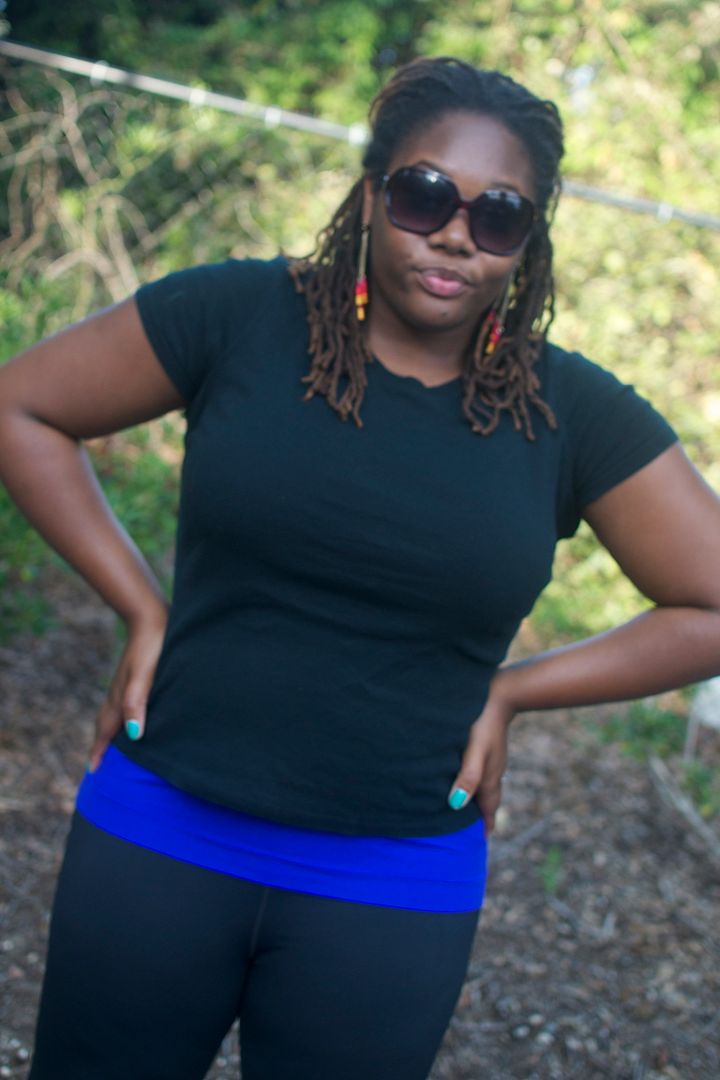 I got this seamless ultraviolet cami in an XL because I've a woman with a rack on her. I also wear two bras when I work out (the DD's require this) and so I was hoping the XL was large enough to be comfortable and functional. Aaaand, it is! This top is comfortable, functional and breathable. I'm not sure how confident I'd feel it in by wearing it solo but it does fantastic for layering. Plus it was on sale for $12.99 (originally priced at $19.98) so guess who will be getting more of these on the ASAPness? Yep!
Then there are the Ideology Flared Leg Yoga Pants ($23.99 – regularly $43).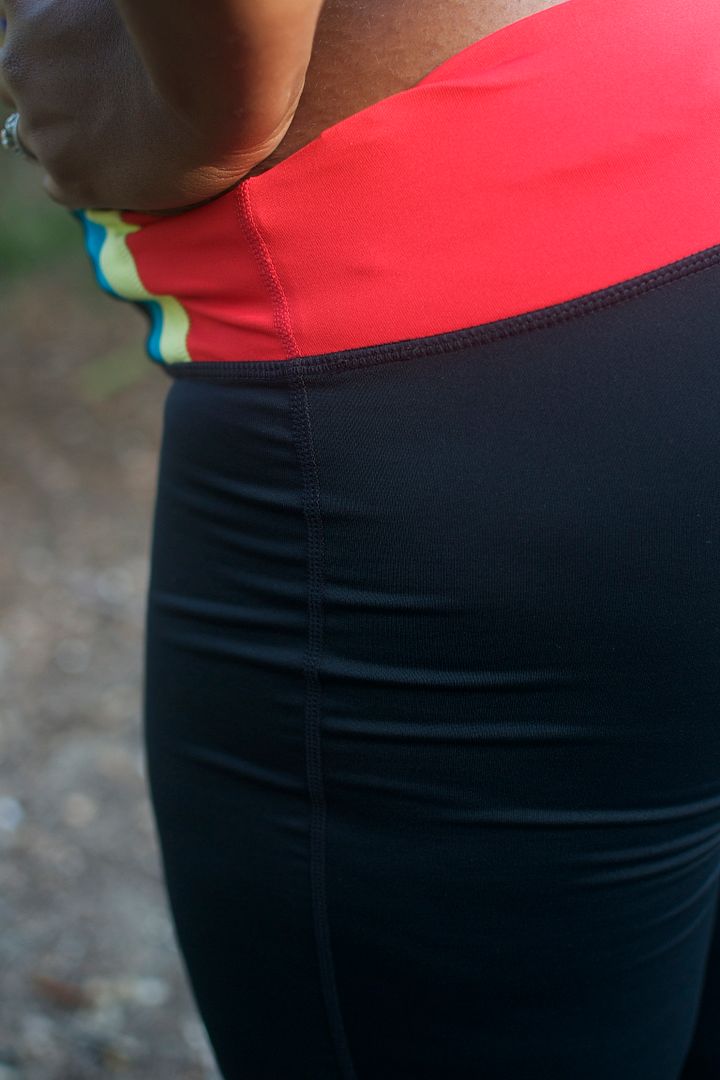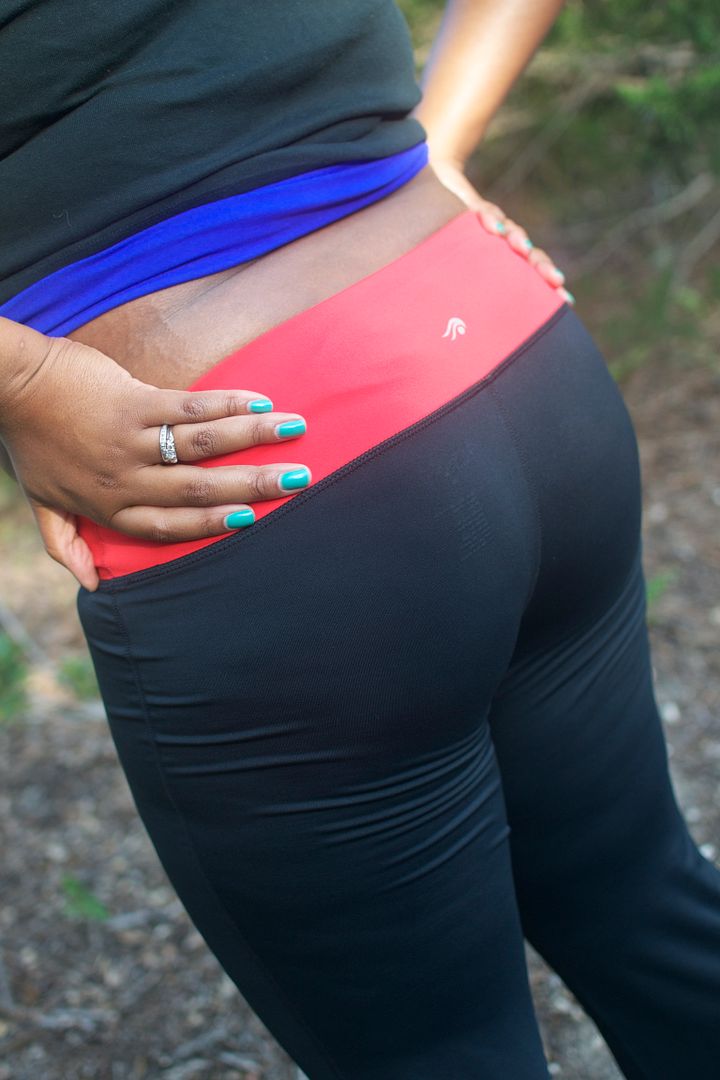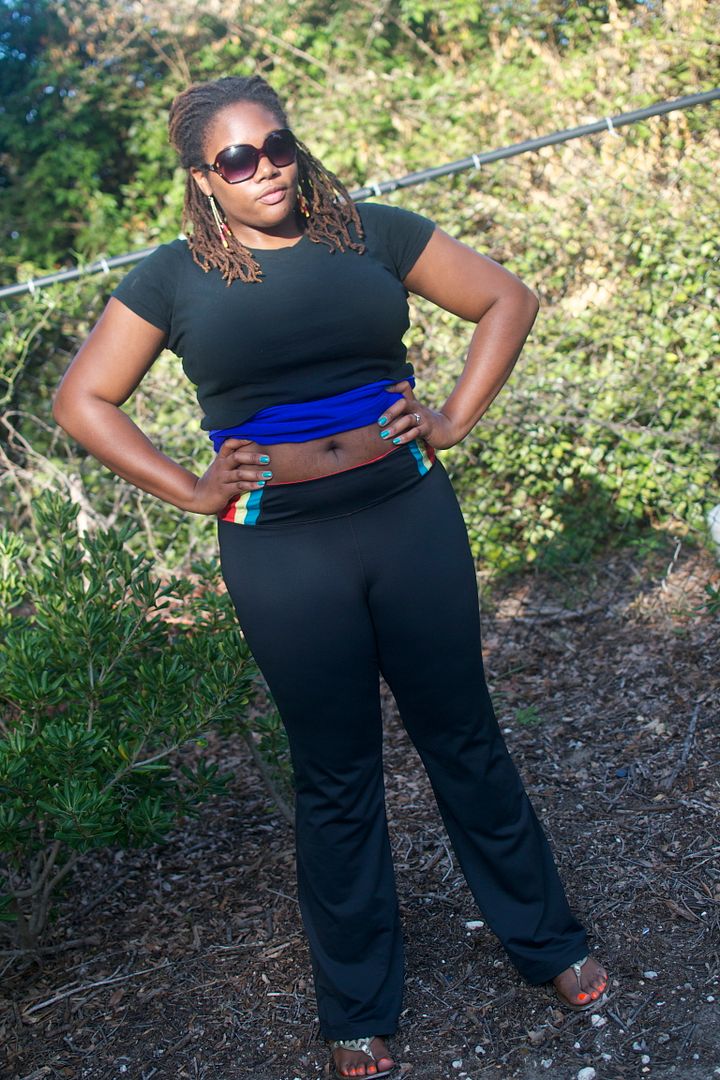 I've never actually owned a pair of yoga pants. Which is ridiculous since yoga and I have been tight for quite some time. And speaking of tight, I got these pants in a Large and they are hugging my curves beautifully. They aren't just for yoga, of course. I comfortably ran and lifted weights in these. And my favorite thing about 'em? They're long enough! Nothing sucks more than buying workout pants just for them to turn into workout capris after 1 wash. P.S. – my stretch marks say hi. 😉
And lastly are the Ideology Cropped Active Leggings ($27).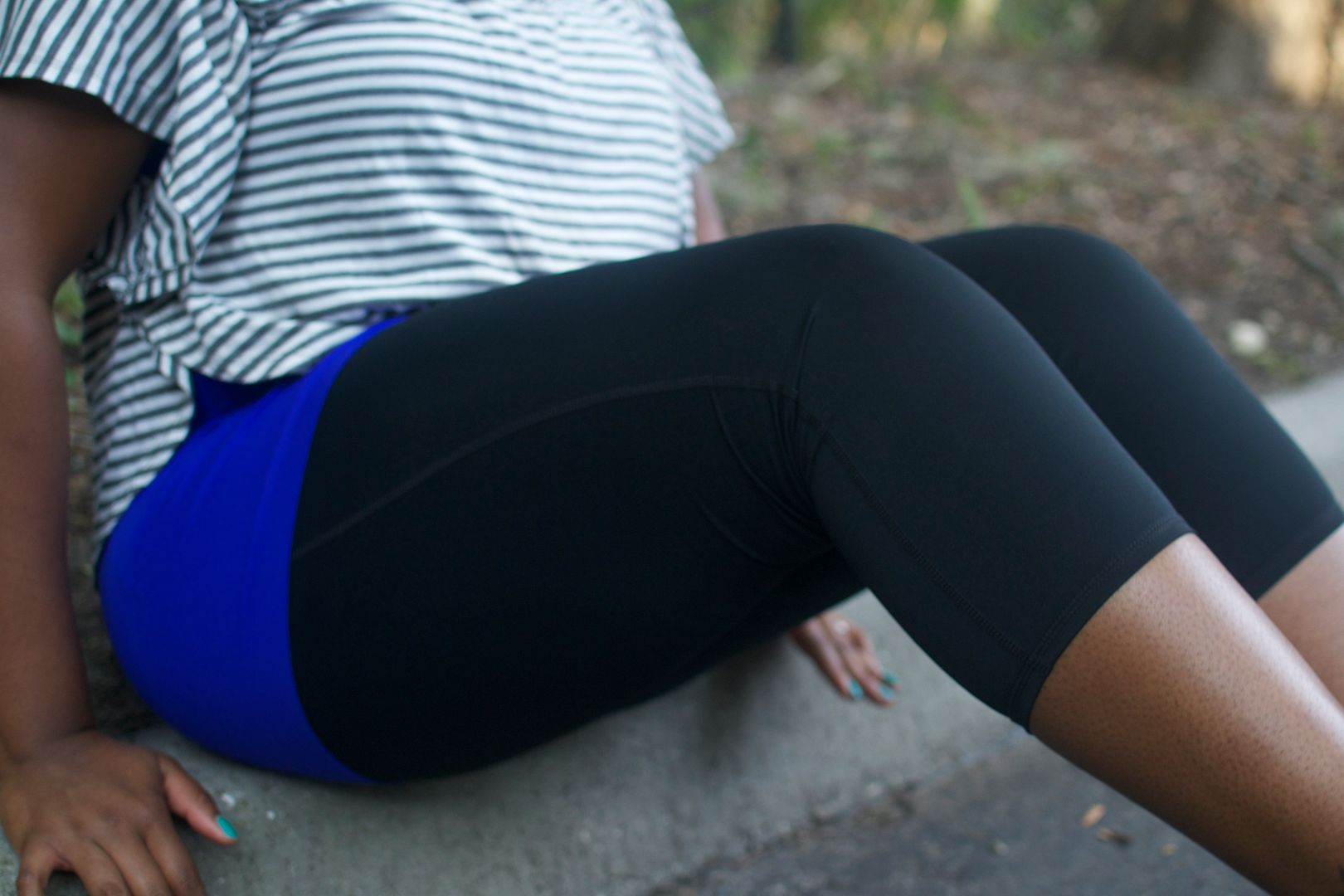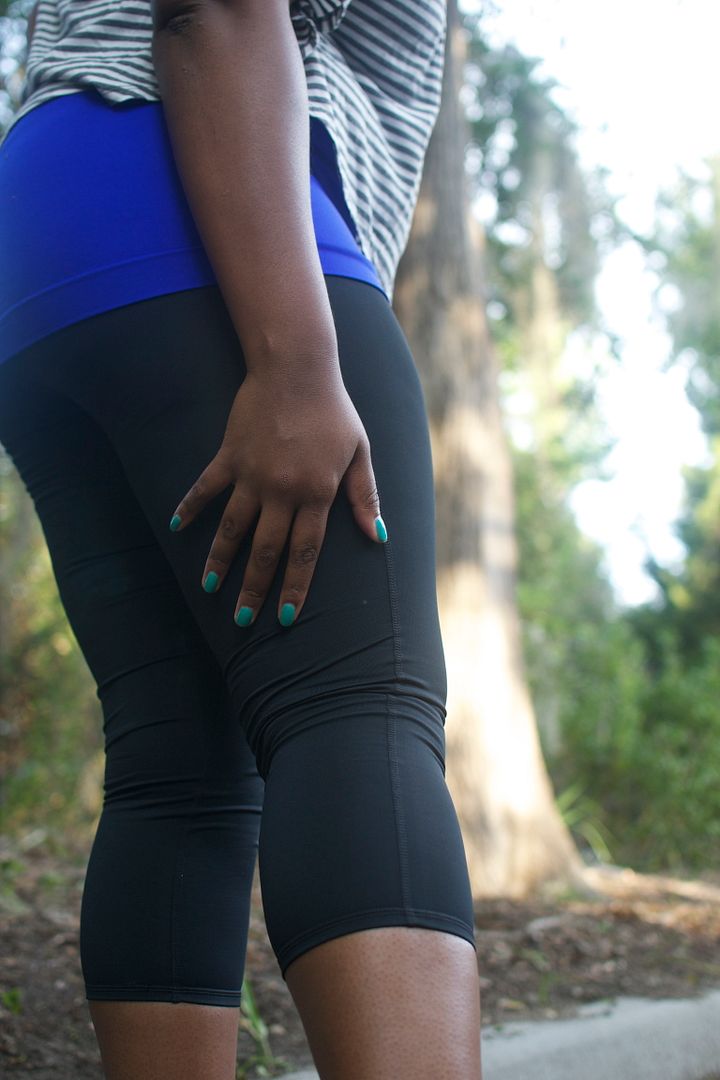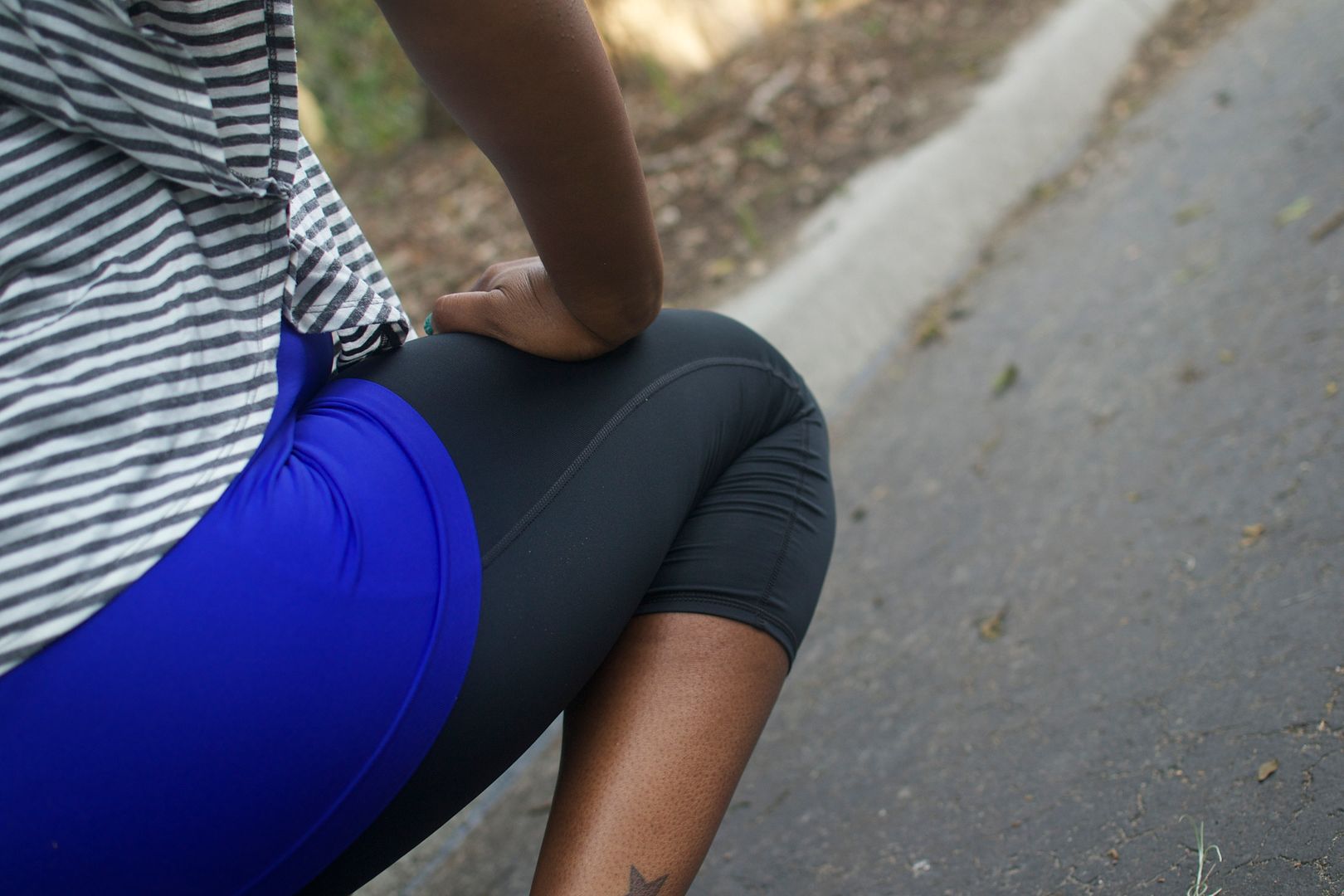 Leggings are everywhere and while some fashionistas say they aren't for working out, I beg to differ. Actually, after trying out these leggings, I want to wear them EVERY time I work out. These are so so comfortable. I found them to be flattering to my figure, moveable and comfortable. I got 'em in a Large and kinda glad I did. At first I thought the XL would have been more comfortable for my size 12/14 hips, but I was able to squeeze into these without any problems.
I know my friends at the gym (anyone else have friends at the gym that they've never actually talked to?) will be SO happy to see me in some new unfaded and fancier workout gear. You know…because they care about these things. Ha! And I'm glad to see affordable workout wear. I never felt the need to invest in workout clothes because I always felt they would be too expensive. And what's the point? I'm just gonna sweat 'em up anyway. But I've seen the light and who knows? Maybe for every 10 pounds I drop, I'll take myself on a mini shopping spree? I think that sounds like a GRAND idea!
Any workout lovers in the house? What do you typically wear when you workout?