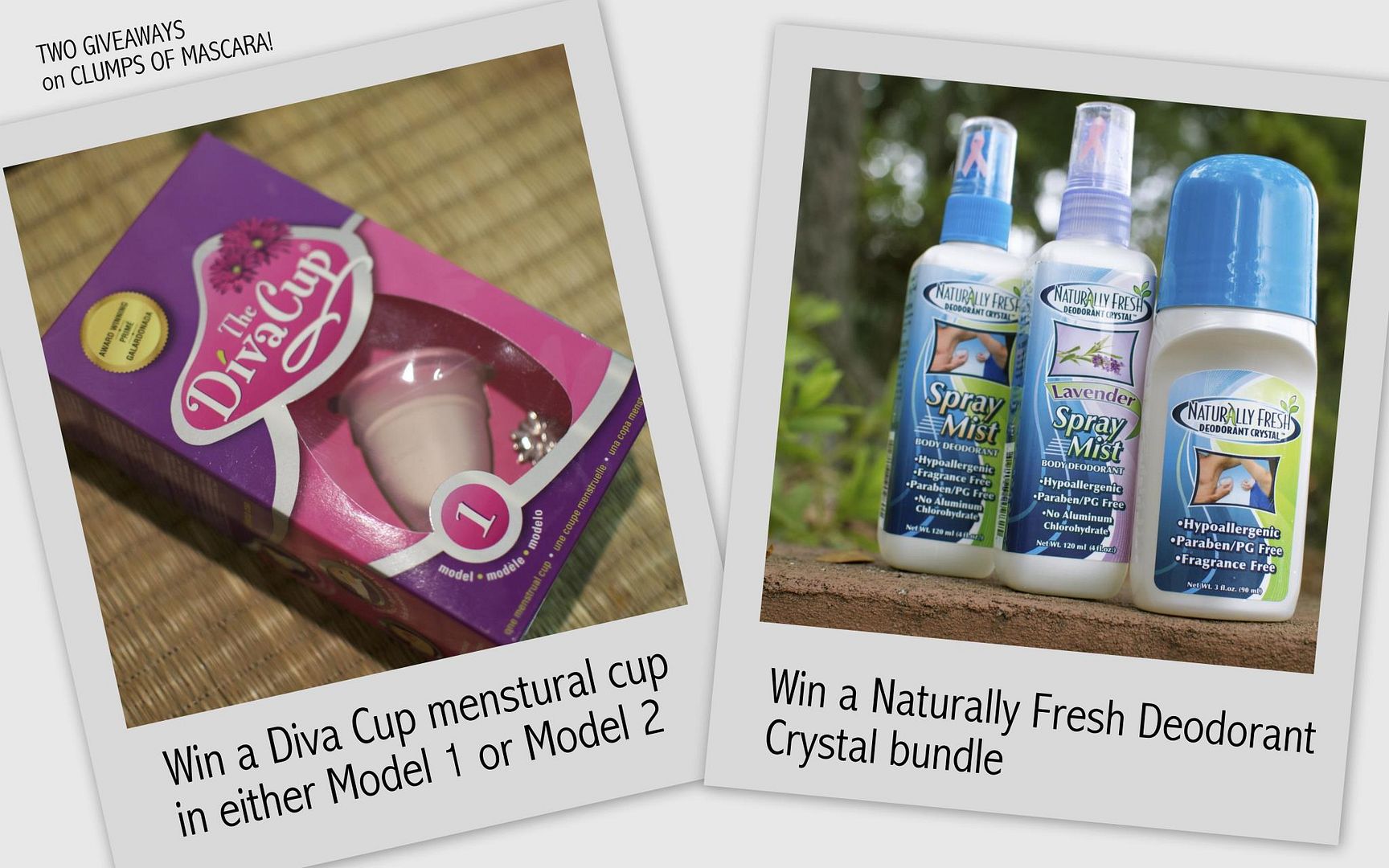 Thanks so much for your submissions in the Diva Cup and Naturally Fresh Crystal Deodorant giveaways. I could only choose one winner for each. It looks like the West Coast is winning this week!
Congrats to Selena in California!
 …and
Congrats to Avanna in Arizona!
Selena is snagging a Diva Cup and Avanna scores the Naturally Fresh Deodorant Crystal bundle. Even if you didn't win, I hope you still give the menstrual cup a try. It's life changin', I tell ya. Stay tuned for more giveaways on Clumps of Mascara.