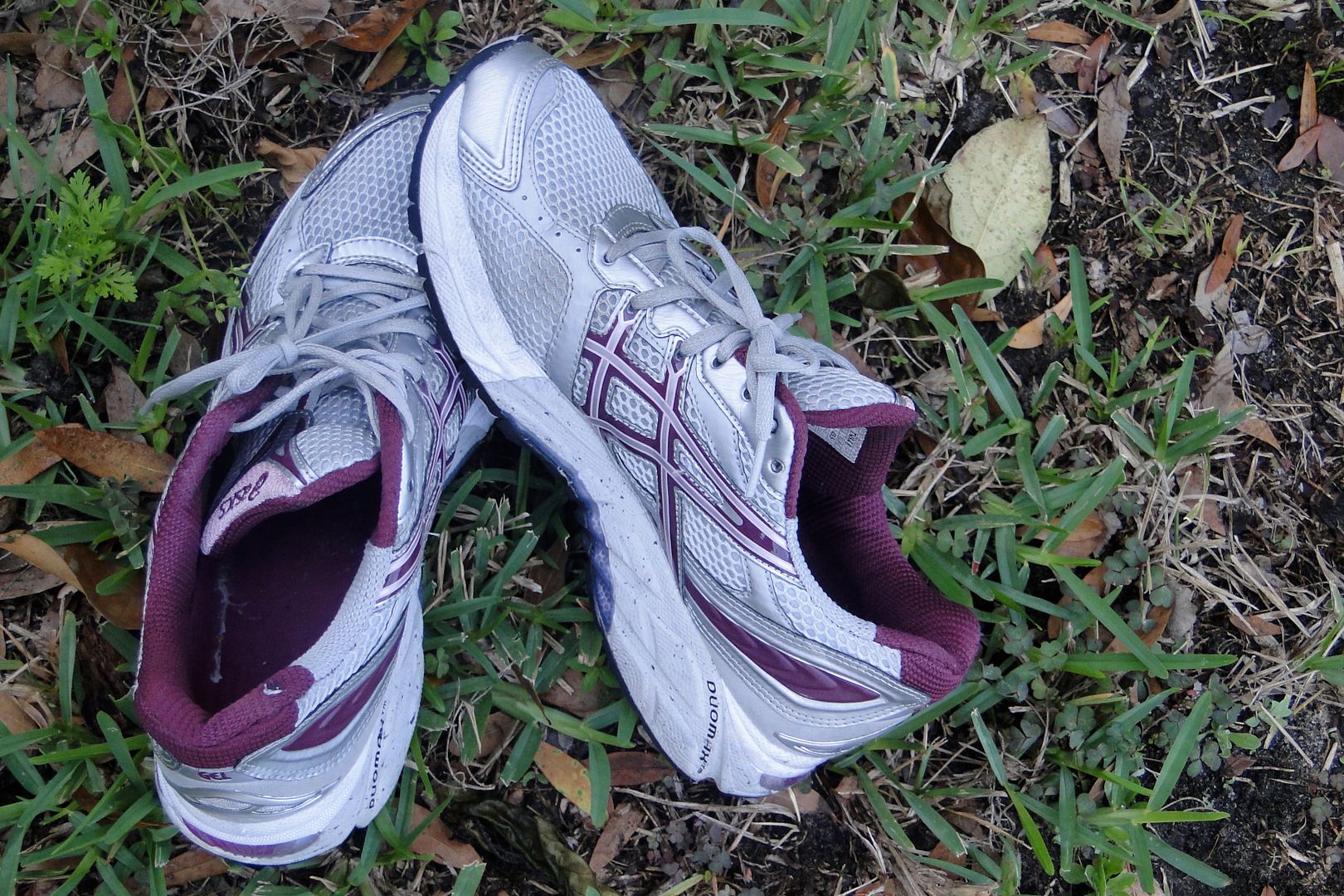 There is a reason why my running shoes are making an appearance on Clumps. Just give me a second to explain. Okay, so remember I was tellin' y'all that I was participating in the Johnson's Challenge? Wellll…I've been coming up with alternative ways (in addition to stealing some of the great ones in the comments ;)) to use the baby powder, lotion, gel and and body wash.
And how to my stinky shoes come in to play? Hit the jump to see!
Random facts about my kicks…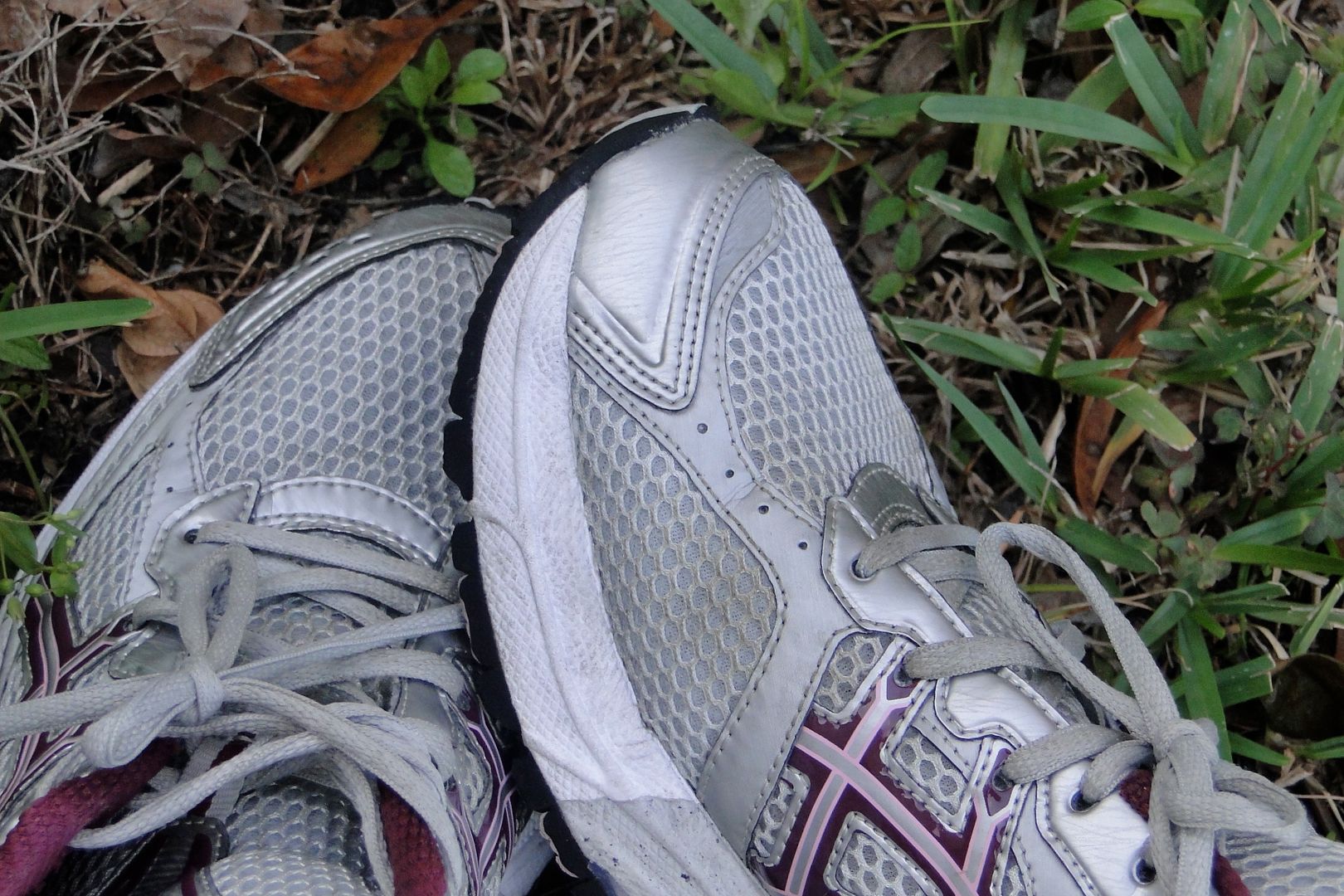 1. I got them from the Track Shack here in Orlando.
2. These shoes are ONLY for running and working out.
3. They were fitted just for me and all of my issues. Issues include flat feet, shin splints and running on concrete.
4. Although you're supposed to change shoes every 6 months or so, I can't bear to part with these. I feel like Flo Jo when I run in them.
4. I love them.
What I DON'T love about my shoes is how funky they can be after a run. I'm not embarrassed by it either. Our feet sweat, it stinks…that's life, right? I never thought much about it until a reader suggested that I knock the funk out with Johnson's Baby Powder.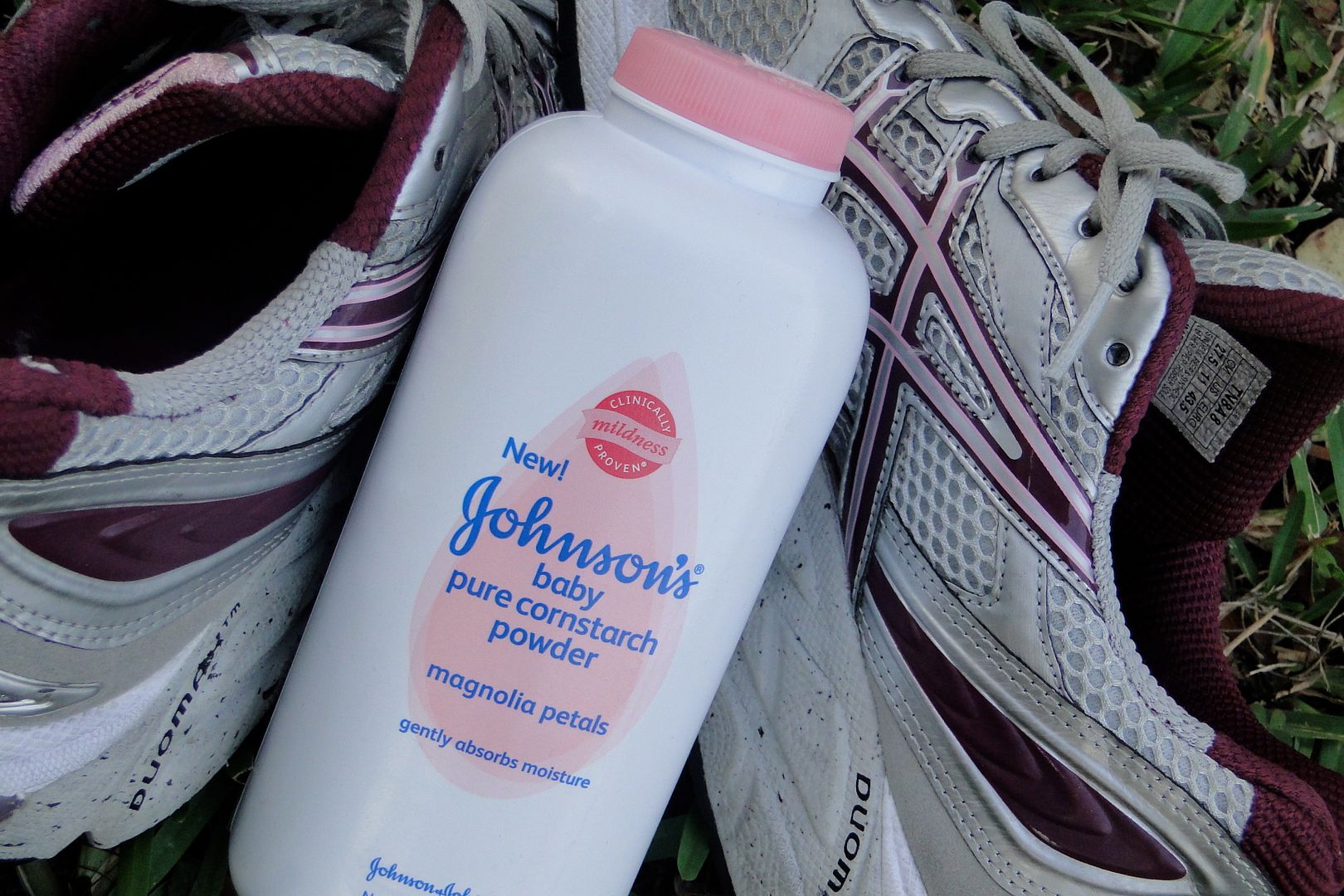 Fer reals? Why didn't I think of this? I should have known. A few sprinkles of Baby Powder in my shoes after every work out and run…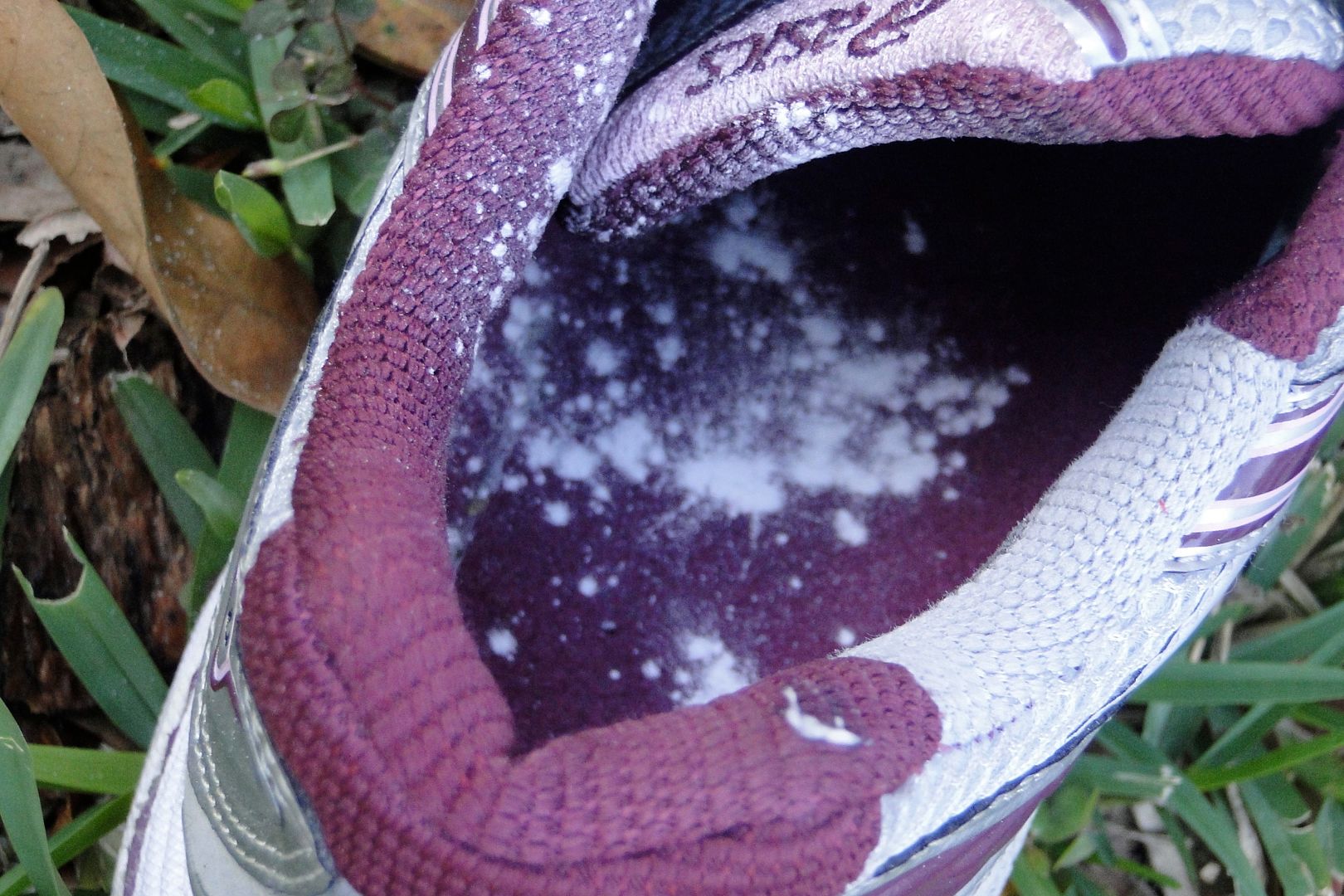 …and the kicks aren't so fun-kay anymore. I can dig it!
Anyone else think about sprinkling Baby Powder in their shoes? Don't give me that look. I KNOW I'm not the only one with less than pleasant smelling shoes. Be honest, babes… 8)