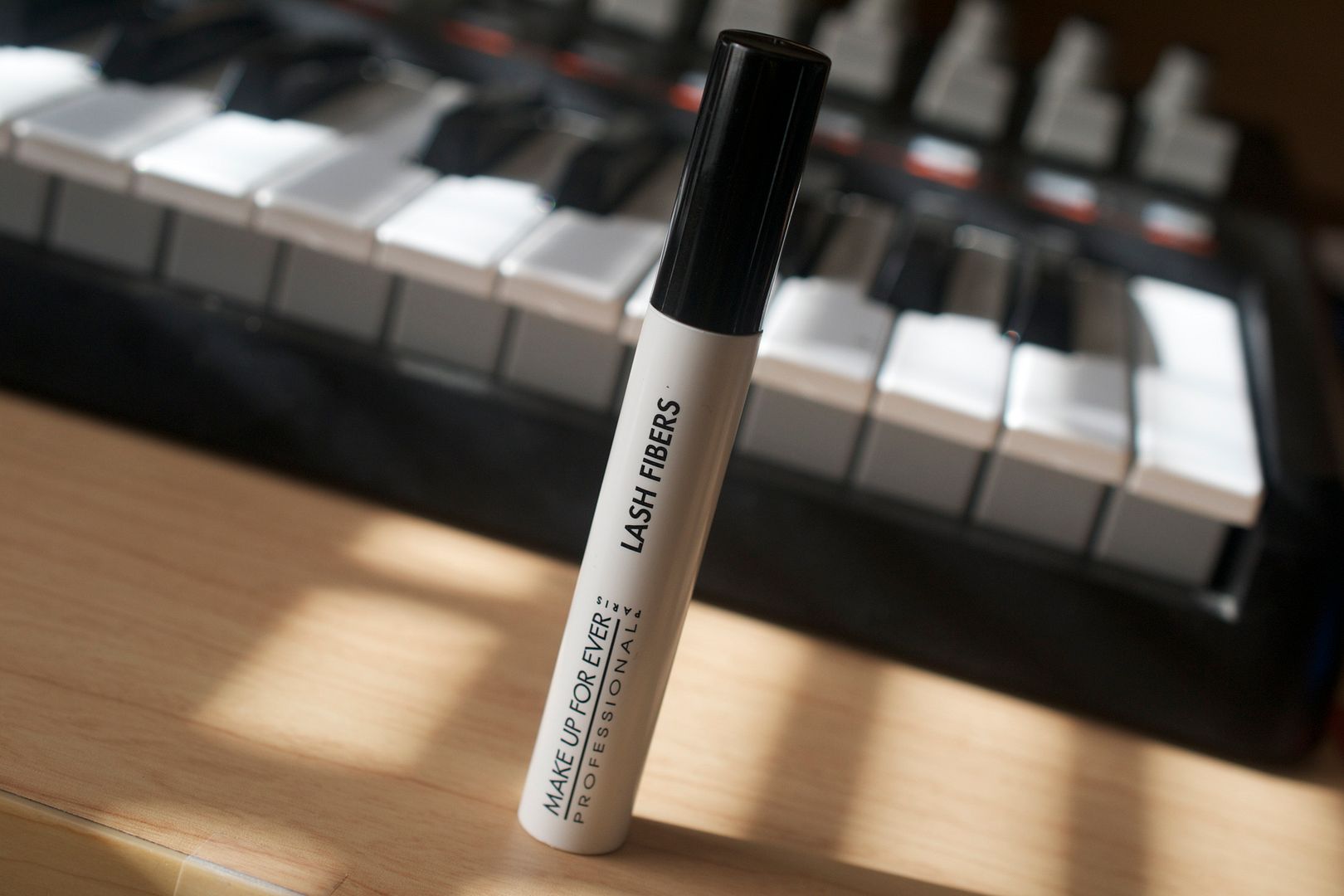 Well hot dang! When was the last time you saw me review a mascara primer? It's been a minute, uh? I sit on a thin line with these things. Sometimes I feel they can be super influential in the outcome of your lashes and sometimes I feel they are gimmicky products that don't too much but taunt your wallet.
But Make Up For Ever's primer is just a weeee bit different. This baby has FIBERS in it. Ooooooh!!!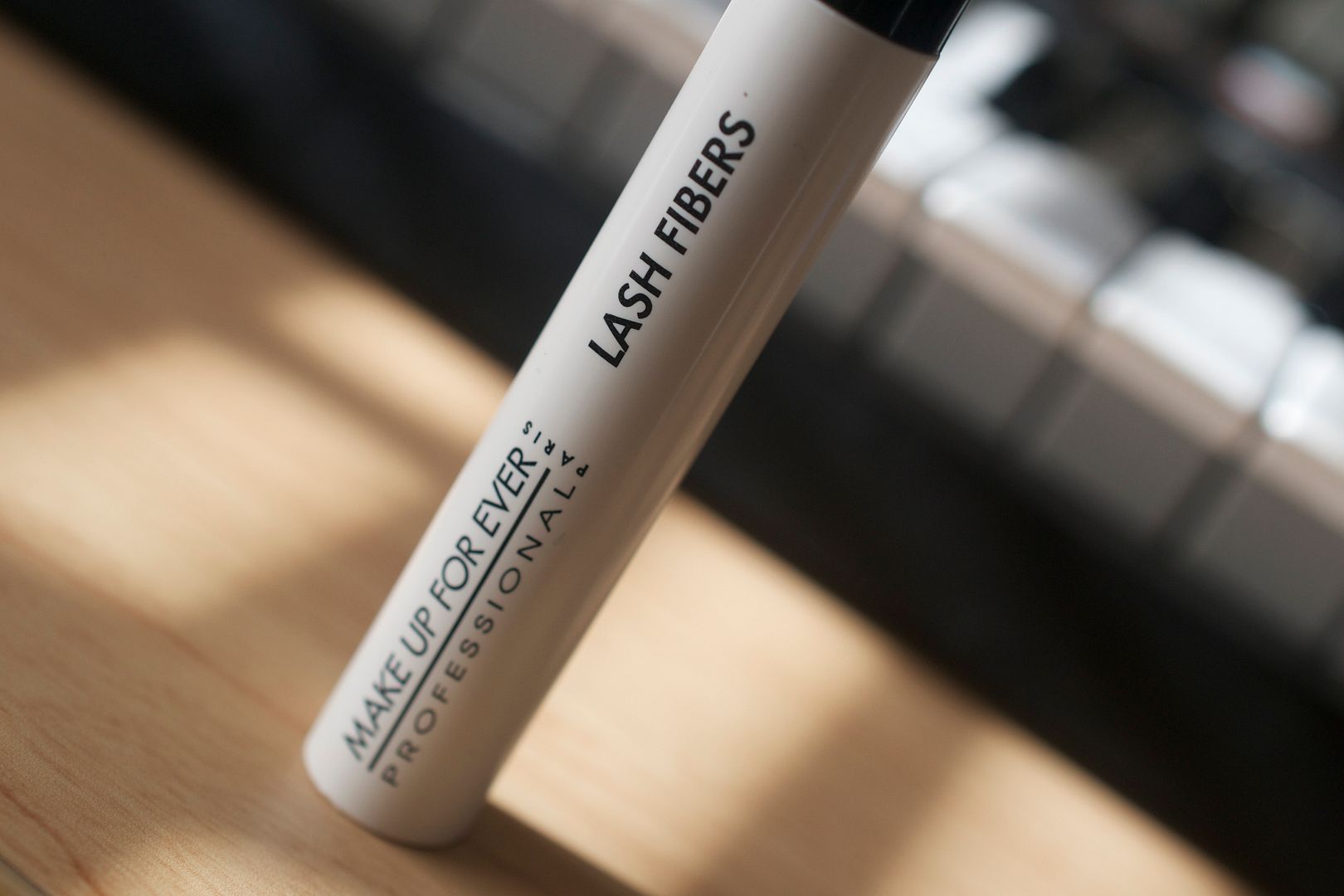 Price: $21 at Sephora.com and Sephora stores nationwide.
Packaging (brush wand): 3 out of 5
Overall: 3 out of 5
What It Claims: "MAKE UP FOR EVER Lash Fibers are the perfect way to add length and volume to your lashes. A Sephora exclusive, these lashes are a great base to mascara." (source)
The Truth: The fibers! I can actually see them.
What I Loved About It: Well, I love the fact that it's a fiber primer. Wait…does that rhyme? Fiber primer, fiber primer…teheheee!
What I Didn't Like: Despite it's coolness, I'm not sure it dramatically changed the look of my lashes.
Overall: Welp. It's a mascara primer. As I've mentioned, some have been epic and some of been a waste of money. Harsh, I know but hey…I'm being honest. How do you determine if you need a primer? Well. That's a tough question. Do you have a mascara that works beautifully? Chances are you may not desire a primer. Do you chronically purchase mascaras and have yet to find one that REALLY gives you the results that you're looking for? Well then. You may be an ideal mascara primer purchaser.
I find MUFE's Lash Fibers to be on the up and up in terms of primers. Yes, it's all because of the fibers. I'm a ginormous fan of fiber mascaras so to see a fiber primer is pretty exciting. Application of this primer is just like how you'd apply a fiber mascara. If you're desirous of more length, focus on applying the primer to the tips of the lashes. If you're a lover of volume, sweep the brush to the base of the lashes and wiggle up. It really is that simple. Especially if you're used to regularly applying fiber mascaras.
The formula of this stuff is just like most primers. It's white in color, has a bit of a creamy consistency and dries quickly on the lashes if left unattended. I found that applying one coat did the trick and immediately after applying that one coat, I'd apply to the other lash and then follow up with a mascara. Easy, right?
Well folx – I didn't really see any major differences. I tested this for over a week and would apply the primer and 2 coats of mascara to just one eye and wear my regular mascara on the other. I wore a mascara that I'm already in love and so I was looking for added length and volume. But I didn't see much. Or any! Hmph. I tried again and again with other brands of mascara and still didn't note much of a difference. Ah well. That's the thing with fiber mascaras. Sometimes they work. And sometimes they don't. I'm not disappointed. I still think this primer is worth a try if you love mascara primers though. Have I mentioned that it's a fiber primer? 😎
Oh! The wand…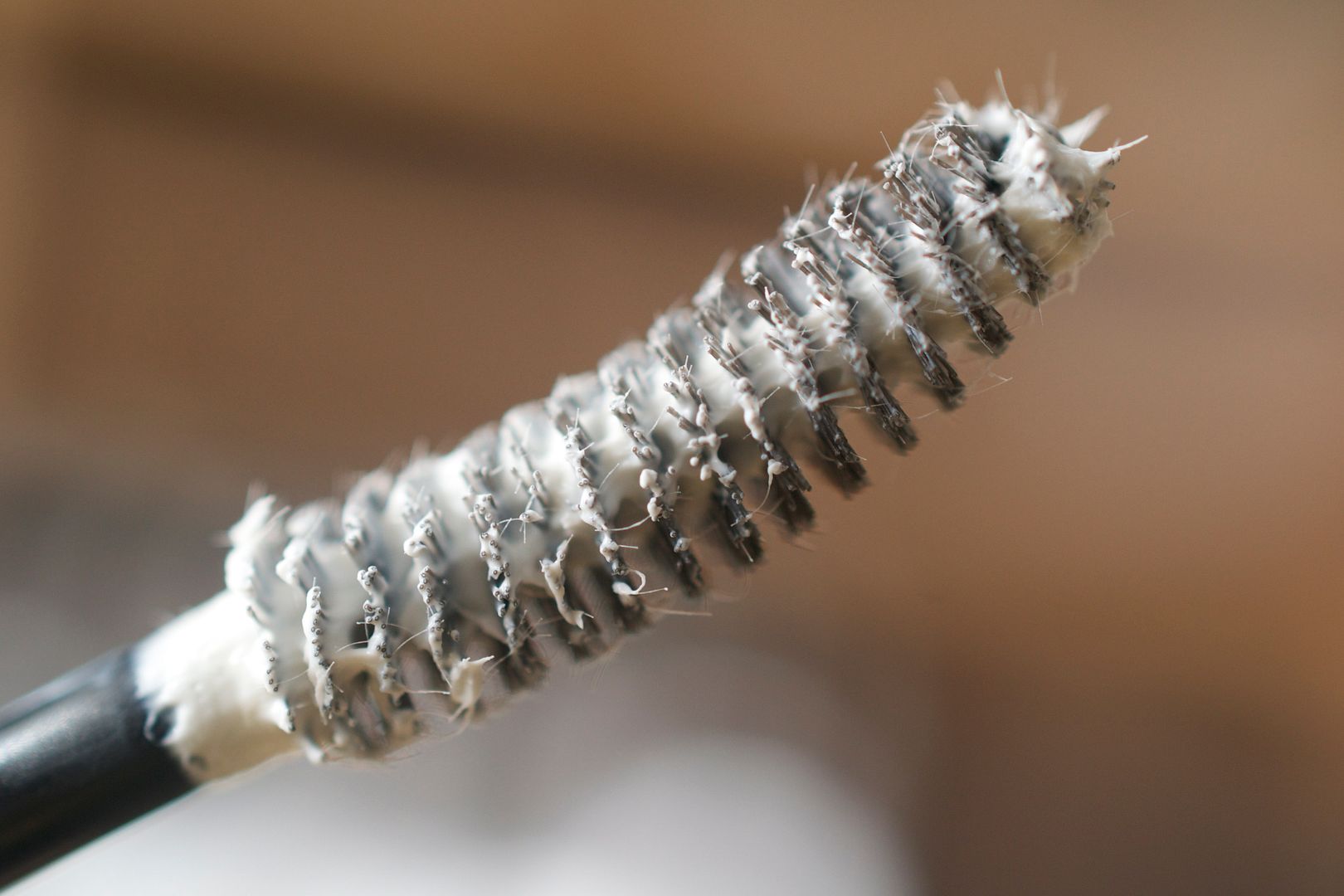 Meh. Not amazing and not horrible but it does a good job at application.
Lashes with 1 coat of primer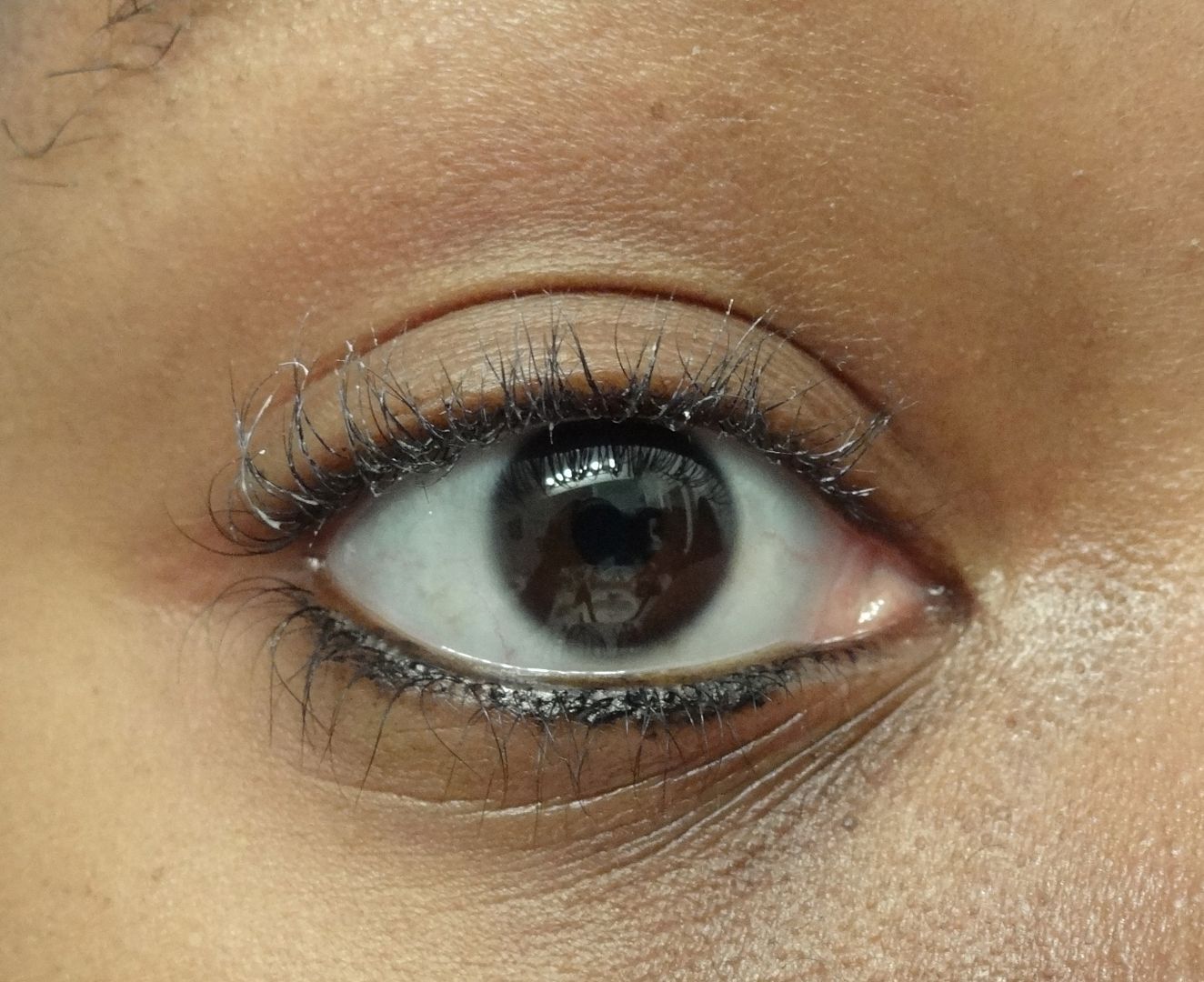 Lashes with 1 coat of mascara

The eye to the left is the one with primer and 1 coat of mascara.
The eye to the right just has 1 coat of mascara.
I don't see much of a difference. You?
Do I recommend it?: Only if you love mascara primers AND fiber mascaras. This is a nice blend of the two.
Whatcha think? Is this a mascara primer that you'd try?