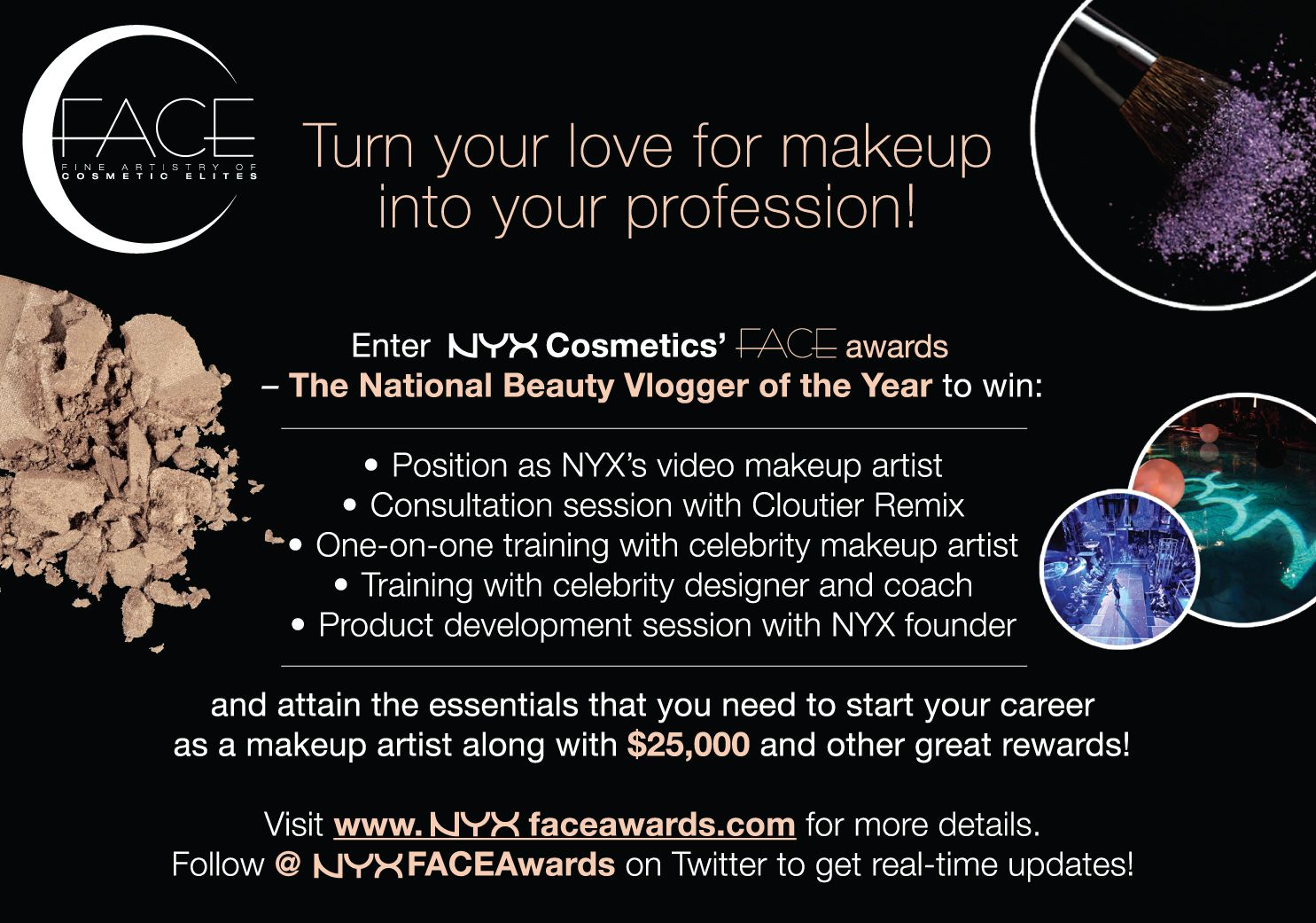 Remember that time when I used to actively vlog on the Clumps YouTube channel? Those days are so long, dude. I'm lucky if I can crank out a video once a month. I know. Bad B. I soooo admire the skill of those vloggers who can regularly  crank out beautifully produced videos of their makeup looks and tutorials. If you happen to be a gal (or guy!) who has a passion for vlogging your gorgeous looks on YouTube, this contest is definitely for you
Open to YouTubers in the U.S, 30 will compete not only for the title of The National Beauty Vlogger of the Year, but for $25,000, a year supply of NYX products and some help in catapulting their beauty career. The 6 finalists will head over to IMATS Los Angeles in June for to really show off their work.  Insane, right?
Get more information and enter here.