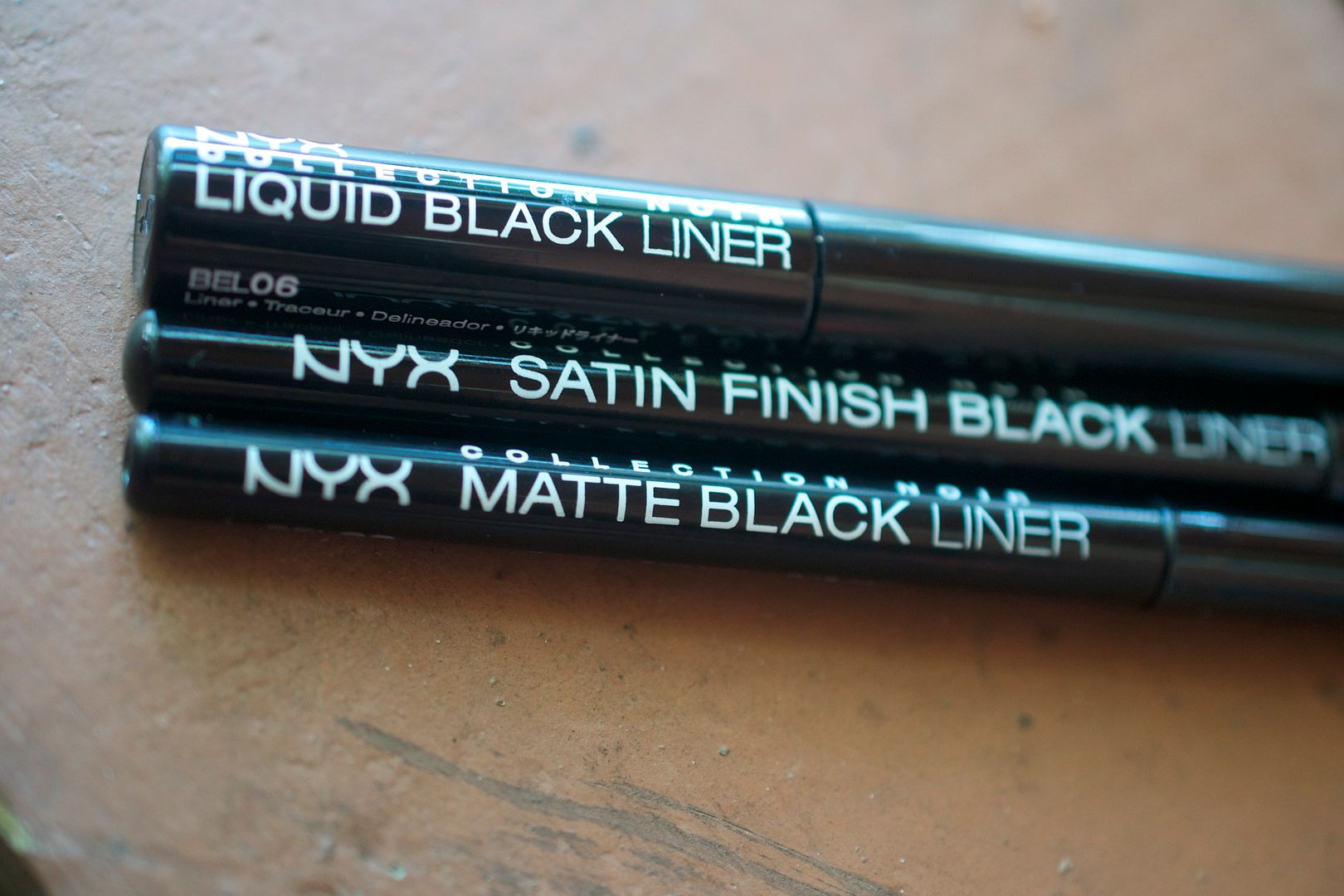 You may catch me without wearing mascara. But honey, I guarantee you you won't catch me in the streets without some eyeliner. I ain't lyin'. Eyeliner gives the perfect definition for my otherwise mediocre eyes. Now don't get me wrong. I'm not one of those women who can't be seen without makeup and feel ugly without it. But eyeliner? Well, it's cosmetic king in my book. Whiiiiich is why I was lovin' that NYX launched an eyeliner collection.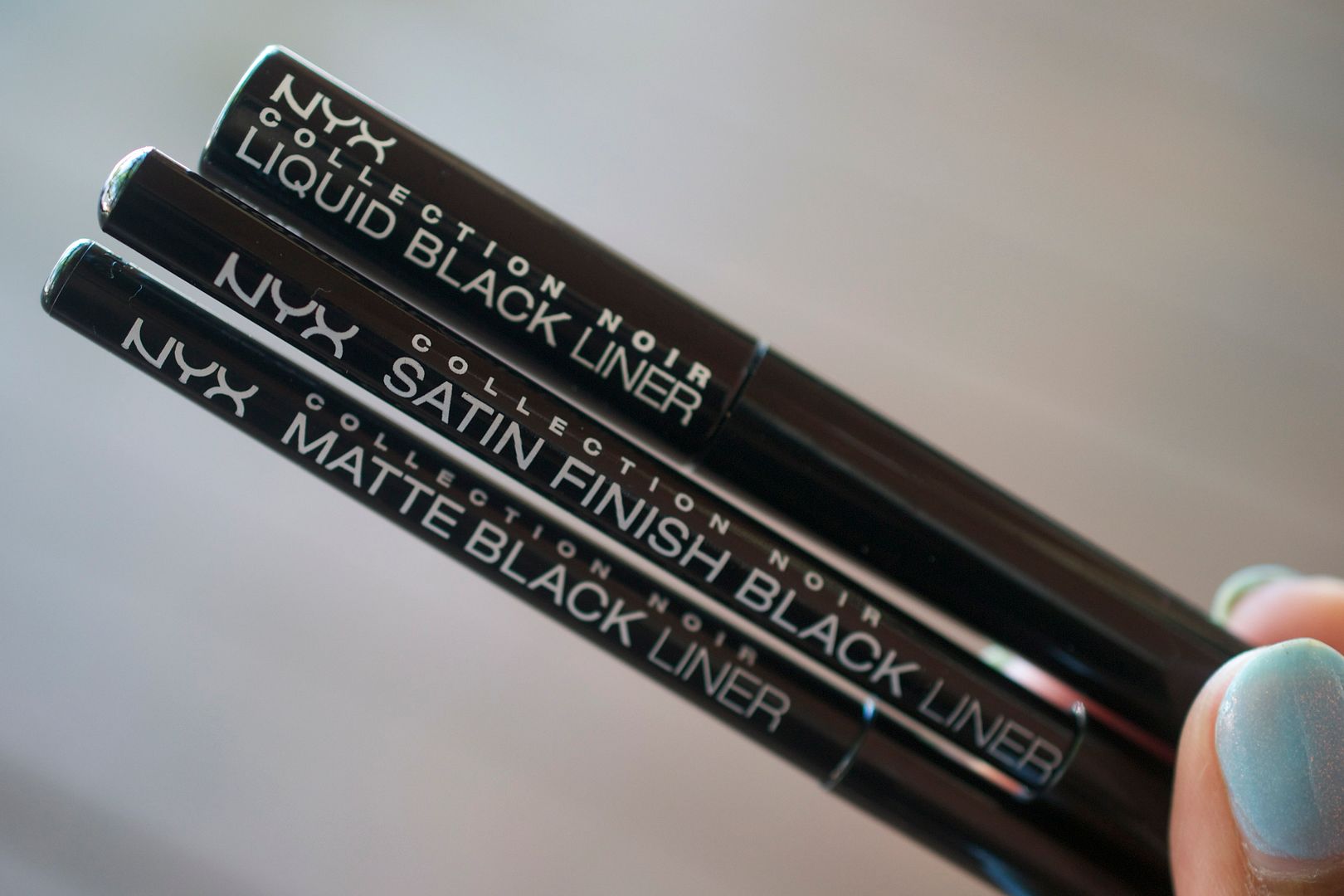 What NYX says about the collection:
"A black eyeliner collection that consists of ALL types! Choose your beauty ammunition – from skinny to big and glossy to matte, it's your world! The collection carries eight different formulations of sleek black eyeliners, from matte, satin, glossy pencils to liquid and powder eyeliners. Drape your eyes with one or all of these waterproof, smudge-free formula liners. The collection offers various types of eyeliners that applies smooth and effortlessly for lasting and dramatic wear." (source)
Did you read that? EIGHT different formulations, girl. I mean, seriously…who knew there were that many eyeliner formulations? Dang. I've only got 3 here but they're fantastic and you betta believe I'll be scooping up the other 5 one of these days. You know…for beauty research. Not to hoard. Yeah, research.
Liquid Black Liner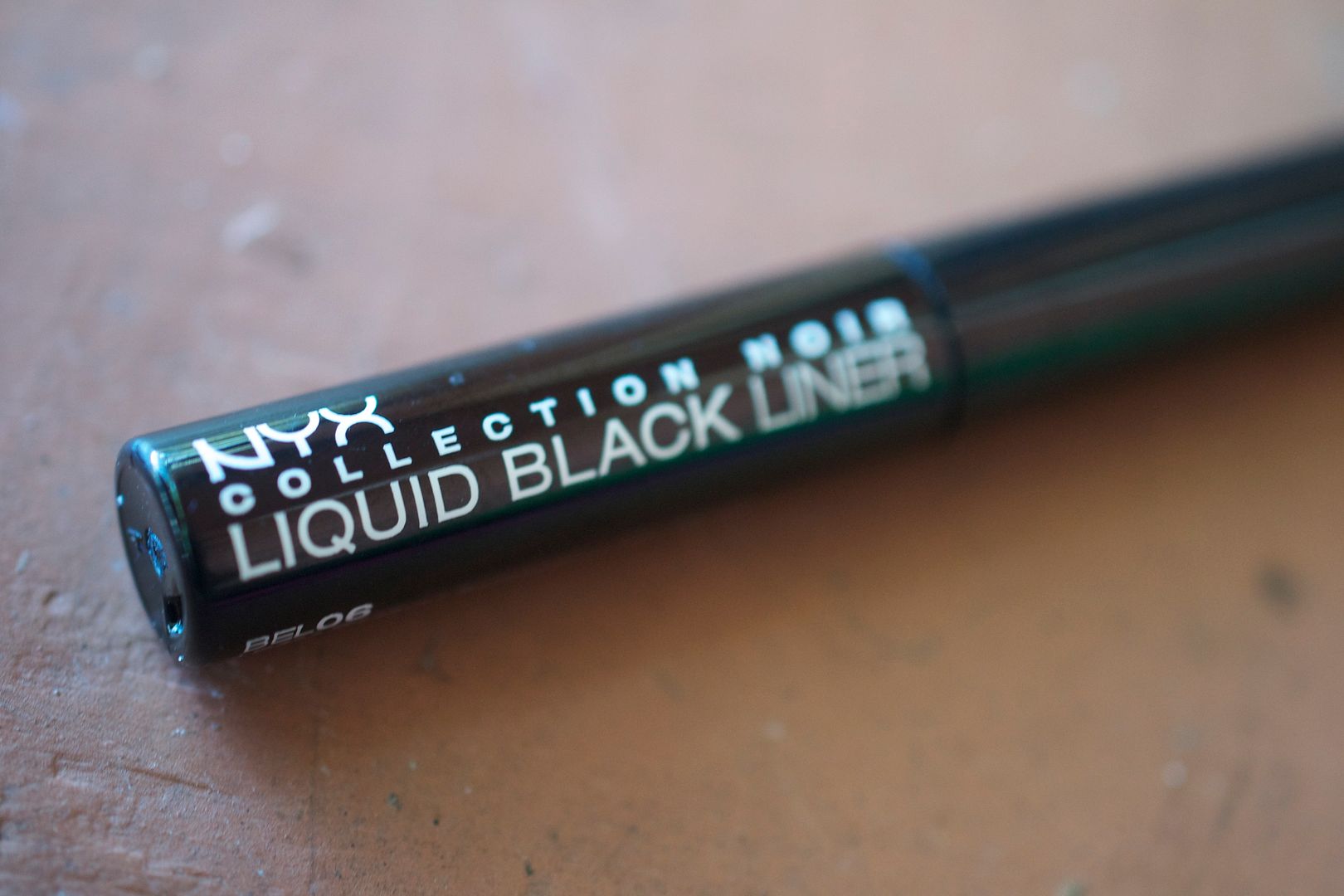 If liquid eyeliner was a high school class, in my book, it would be Chemistry. And chile, I loathed Chemistry. My teacher was decent, and learning the periodic table and all that jazz wasn't THAT hard but I could never "get it". I feel the saaaaame way about liquid liner. I try and I try and I'm still D'ing my way out. Sad, uh? According to NYX, "The Liquid Black Liner is enclosed with a distinctive applicator that makes precise lining and defining of the eyes smooth and easy." And yeah, it ain't THAT hard. But my theory with liquid liners is while it may take a ton of practice, some of us will just be better at it than others. On a good note, this liquid liner has a reallllly nice and precise tip.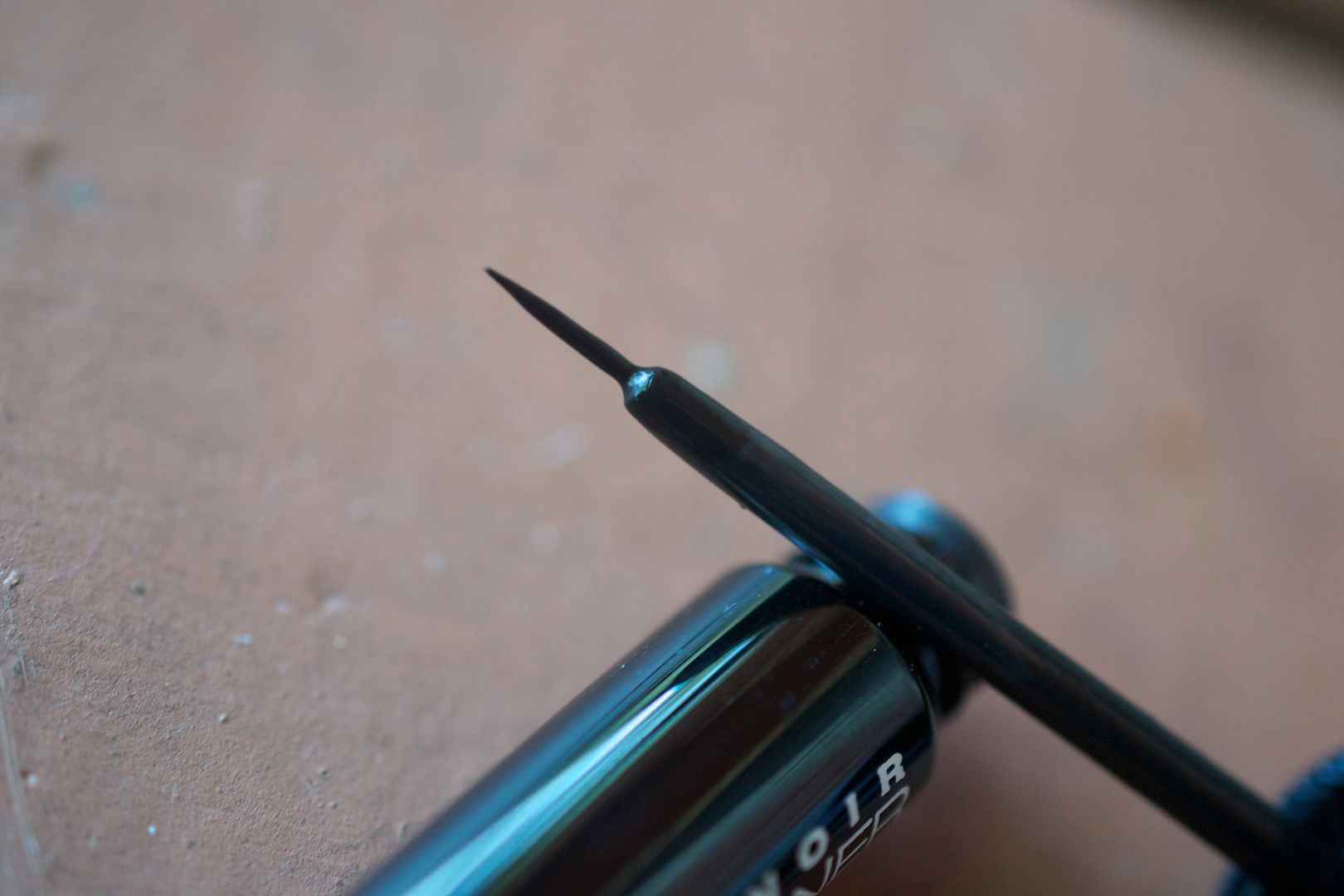 Which SHOULD make application easier, but I dunno…I'm just not as good with application as I'd like. Formula-wise, I love how this liner wasn't as watery as some of the others I've come across. But at the same time, it wasn't thick either. I got a good 8 hours of wear time out of this liner before it started flaking out on me. But who really needs a liner to last FOREVER, ya know?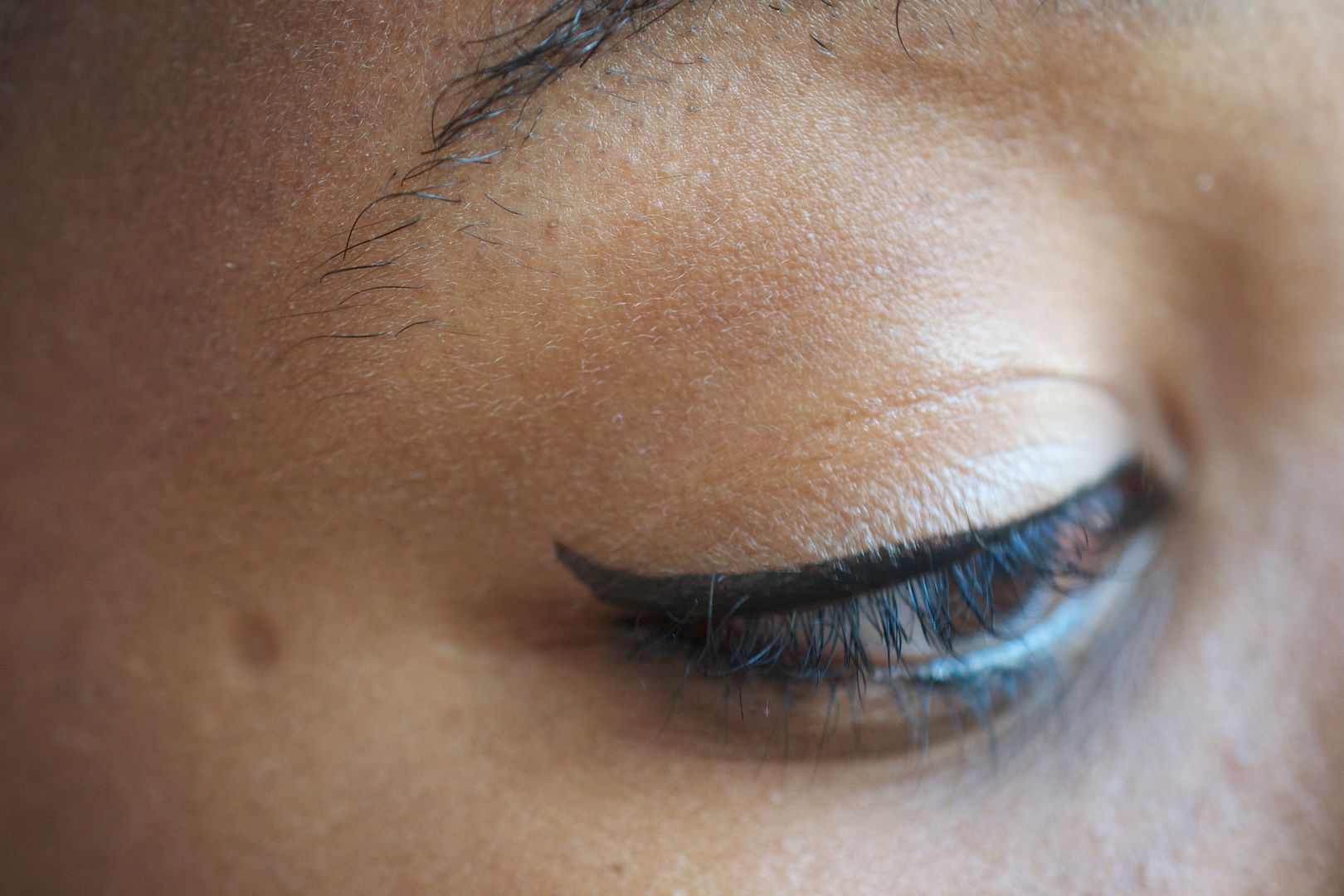 Um, I won't tell you how long it took me to do that. I shall reward myself with a cookie.
Satin Finish Black Liner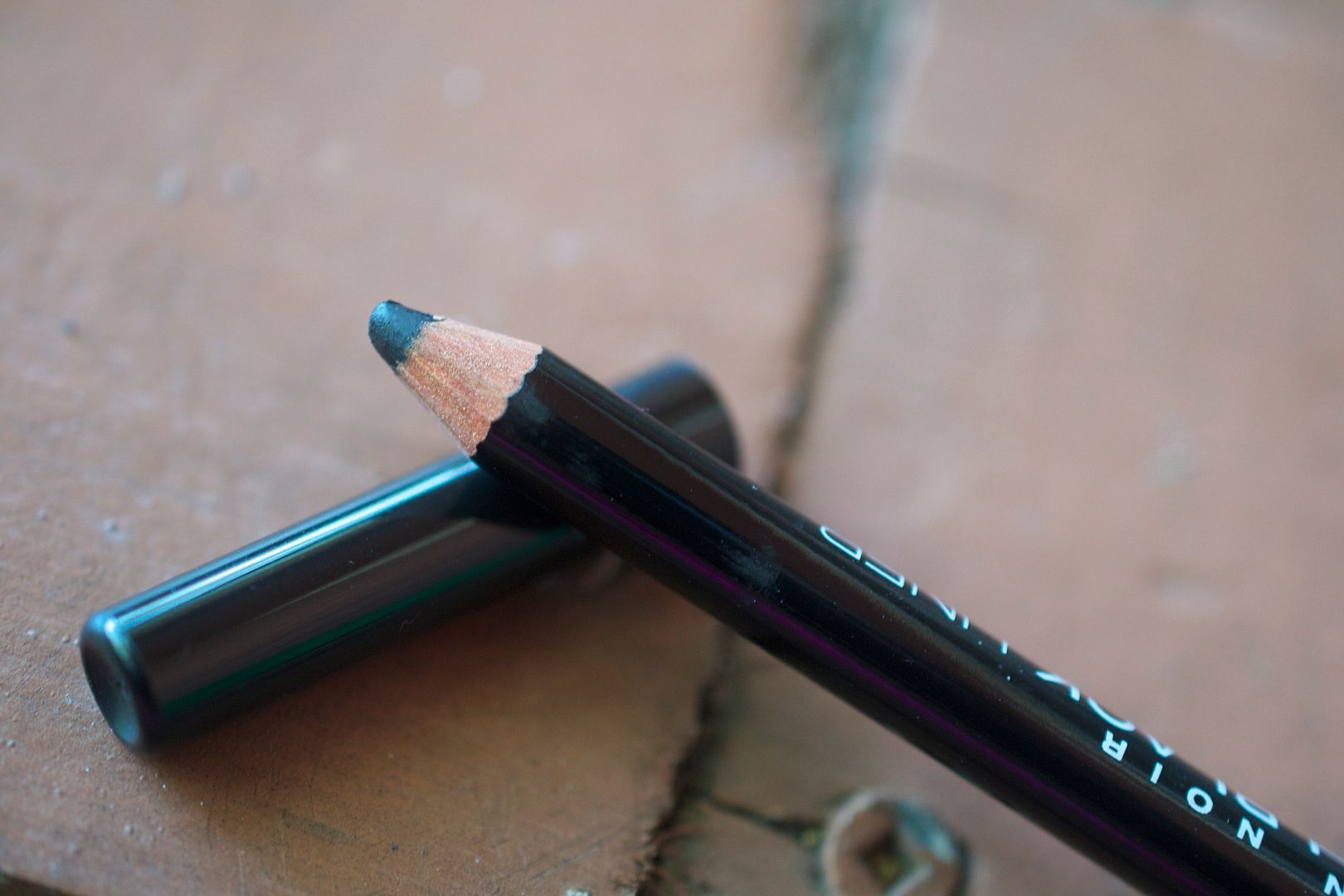 "Make your eyes stand out with the velvety soft liner that stays put." says NYX. Well alrighty then. I'm down with that. They aren't lyin' about the velvety touch. The formula of this liner feels super super soft. In fact, it's so soft that it would probably do better on the lower lash line than on the waterline. It didn't last as long on my waterline; probably because my eyes tend to water up throughout the day. One must be verrrrry careful with sharpening this as too much sharpening can result in bad breakage of the liner.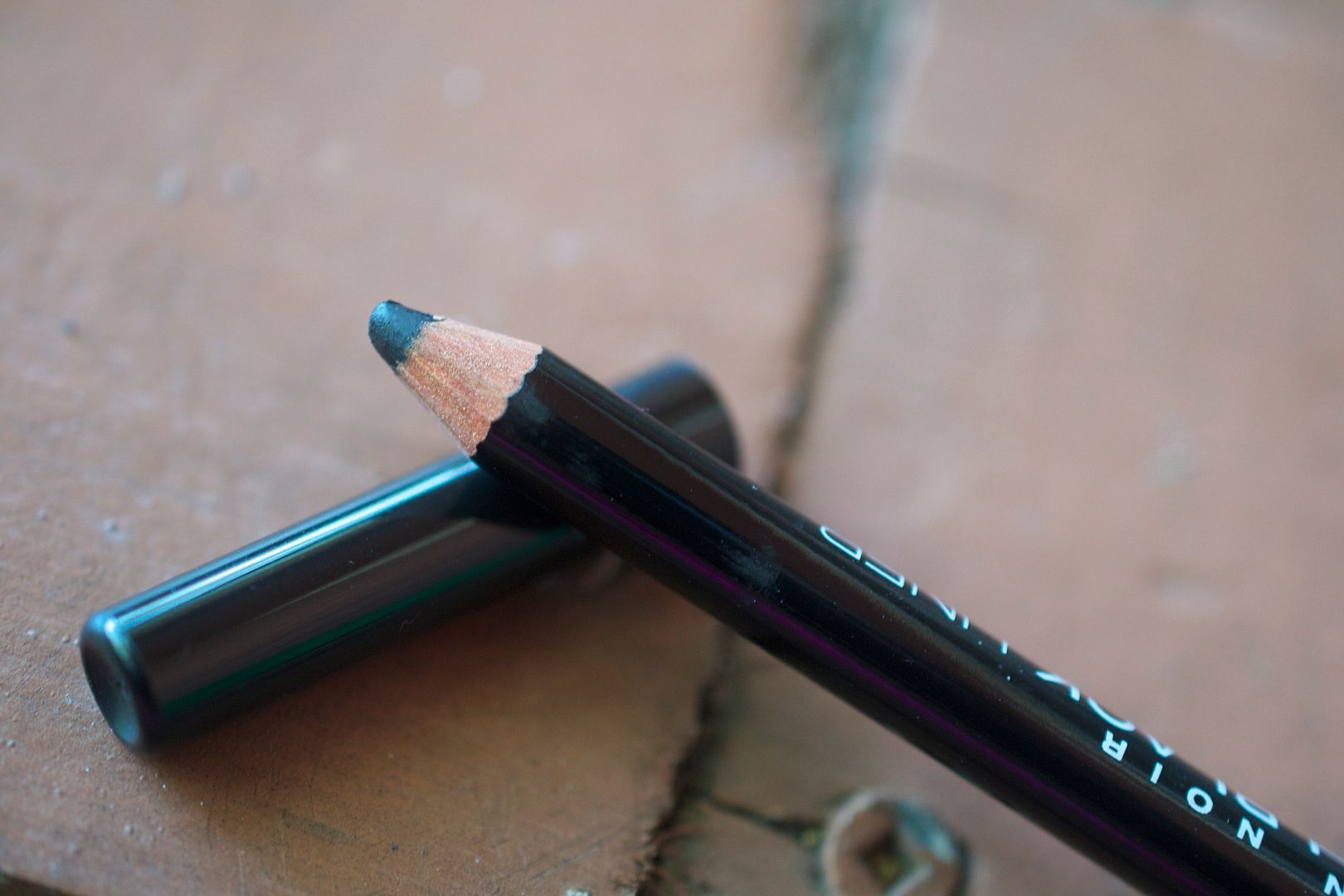 Don't ask me how I know. Just trust me on this one. But it does give a nice and rich black finish. I applied it on both the waterline and lower lashline here.
Matte Black Liner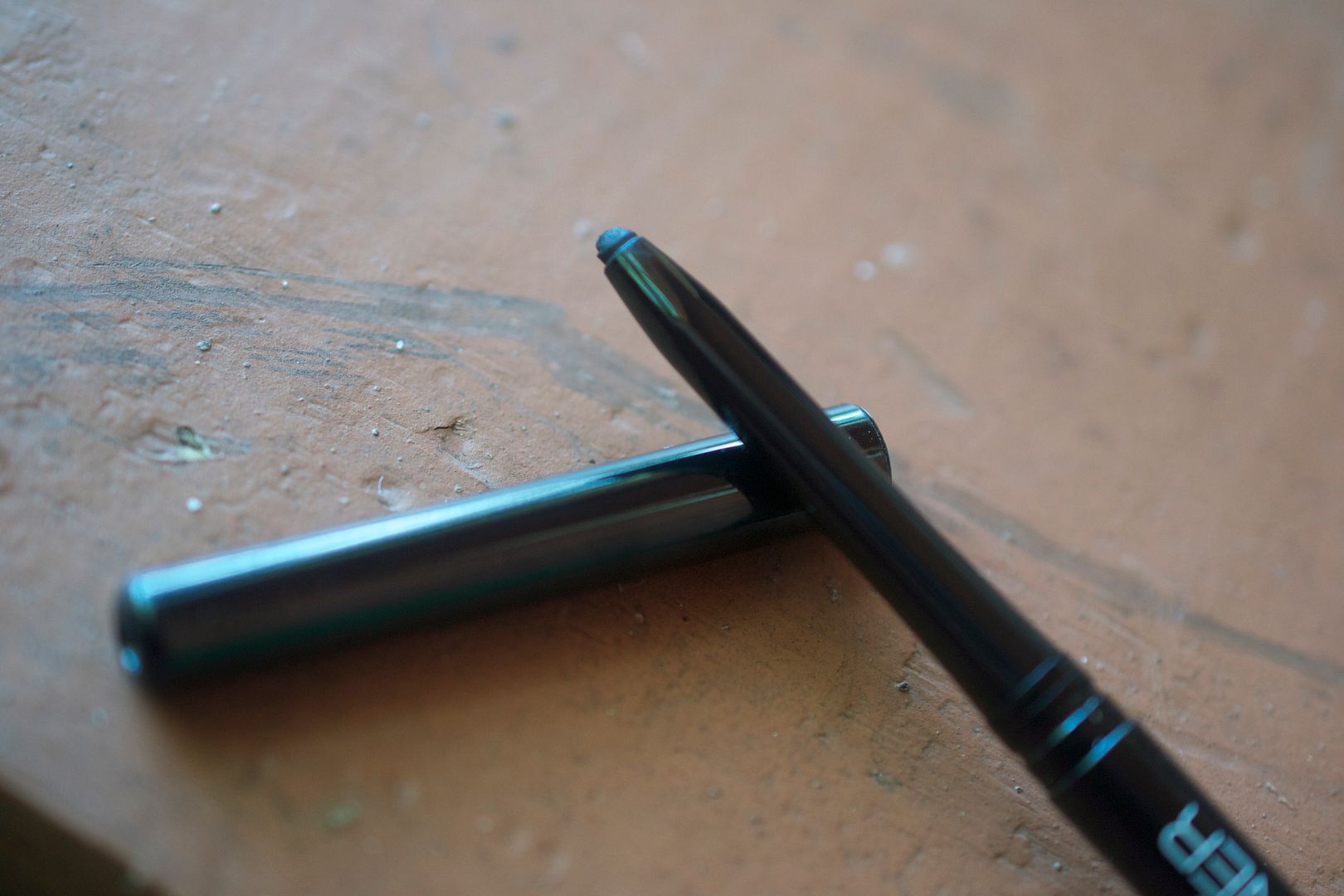 I can gets down with the liquid and satin liners but let's face it, matte is where it's at. A good matte eyeliner can last all day AND all night. Ya know…if you forget to wash your face or somethin'. I am lovin' this matte liner. The formula is perfecto and I appreciate the packaging. I'm all for liner that sharpen themselves yo. The longevity of this liner is out of this world. In.love.
Look like I'm missing the kohl kajal black liner, glossy black liner and powder black liner. I gotta step my game up. Anyway, these only cost $6 so kudos to dressin' up the eyelids without breakin' the bank. You can get these from NYXCosmetics.com, Ulta.com and Ulta stores nationwide.
What's your favorite kind of liner?