Every so often, OPI likes to grace us nail polish lovers with a polish or two from their Diamond Dust-Infused Designer Series. These polishes aren't just regular ole' nail polishes. They are usually holographic beauties whose appearance alone have you captivated. Now and days, I spy more glitter than holographic wonderness in these polishes. Which kinda sucks (I mean, who doesn't love holographic polishes?) but the sheer beauty of these high shine shades makes up for it a bit. Check out the newest kids on the playground…
Luxurious is described as a captivating coral-red with a golden glisten.
 It looks a lot like China Glaze's Riveting but this kid is 10x more vibrant. The gold glitter is so dense and tightly packed that my nails would shine in the dark when I wore this polish. It's just a beaut. Look at that…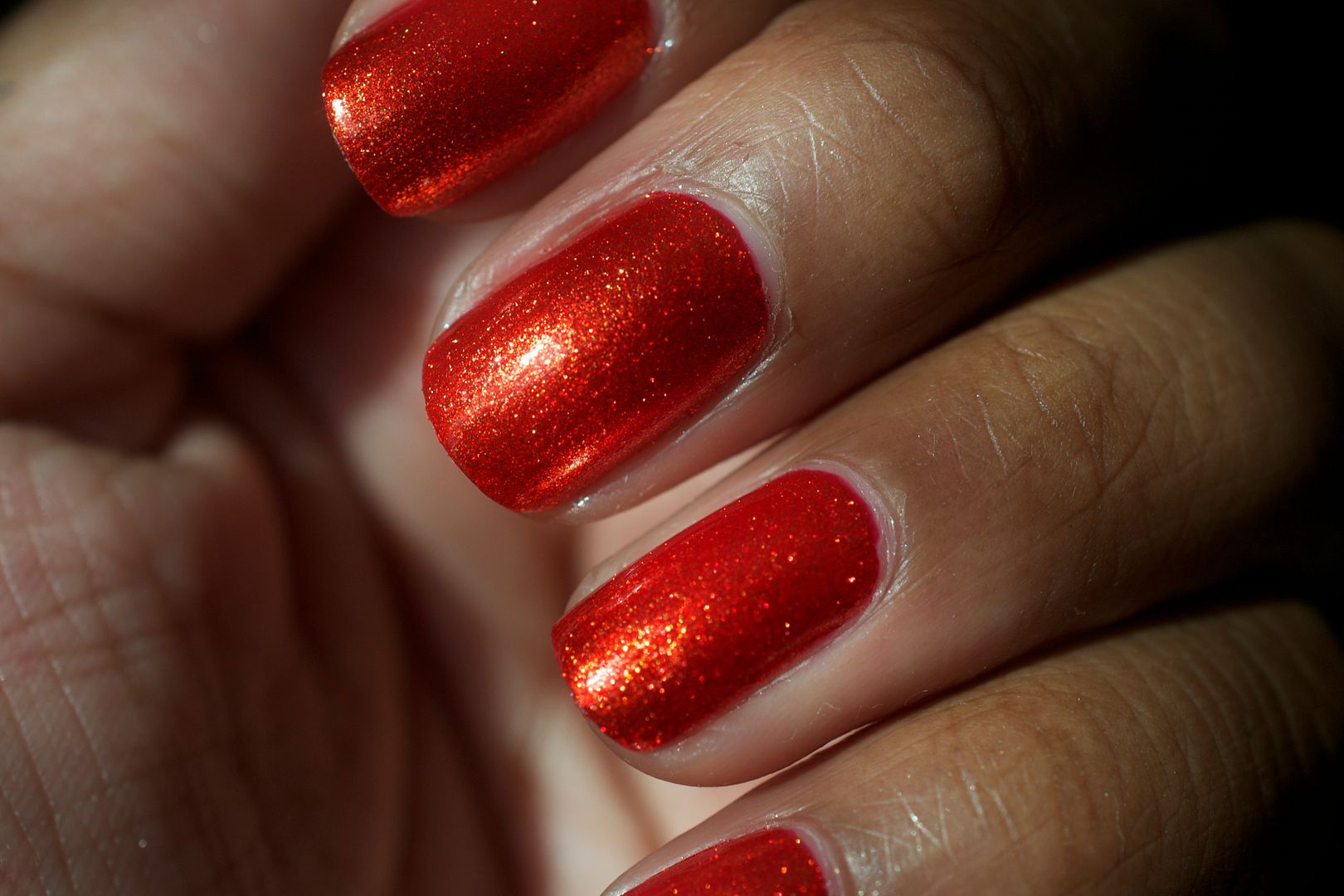 On fire. Literally.
Then there's Indulgence which is described as a a radiant red-violet with a shimmering, golden finish. At first glance, I wasn't insanely impressed with this polish but on the nails, it comes alive. It isn't as striking as Luxurious but it is still absolutely gorgeous.
Not too shabby, uh?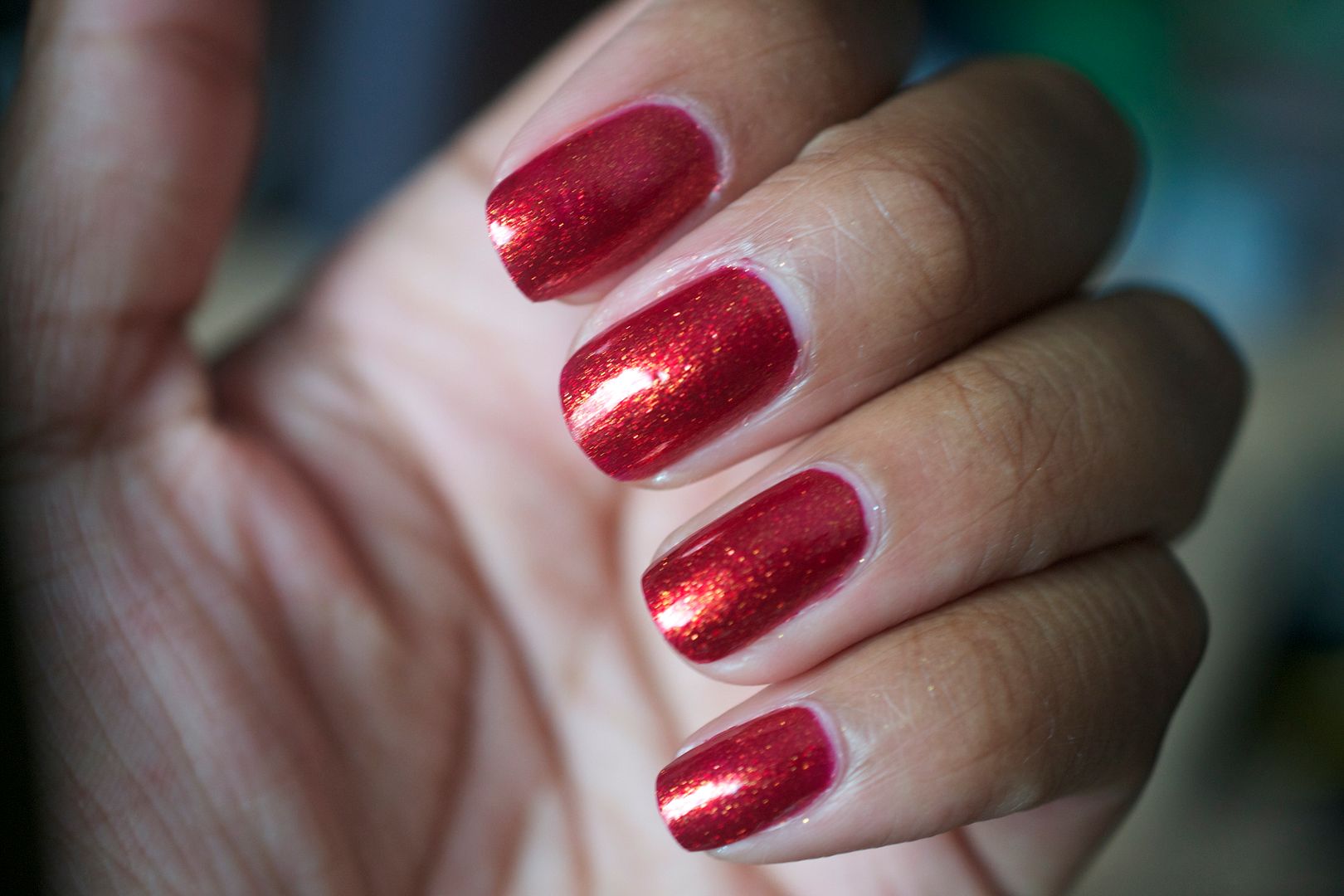 I'm not gonna lie – I really do wish OPI would pick back up with including holographic shades in their Designer Series. While these polishes are beautiful, it's hard to justify their $12.50 price tag. Many of us nail polish lovers don't have a problem with shelling out our pretty pennies for holographic polishes but super glittery polish…meh?
If you've got to add one to your collection, it should definitely be Luxurious. It's a stunner.
You can get both of these at professional salons, including Dillard's, JCPenney and ULTA, for $12.50 a pop.
Whatcha think? Are you loving these two?