Welcome to another post of Amor de Lacquer….the series all about nail polish and nail care! Send me your requests, suggestions and ideas to Brittany@ClumpsOfMascara.com.
I feel like I am FOREVER switching up my nail polish storage. It's the neat freak in me. If it's not neat and organized, I'm in a frenzy. Let's see how long this nail polish storage bit lasts.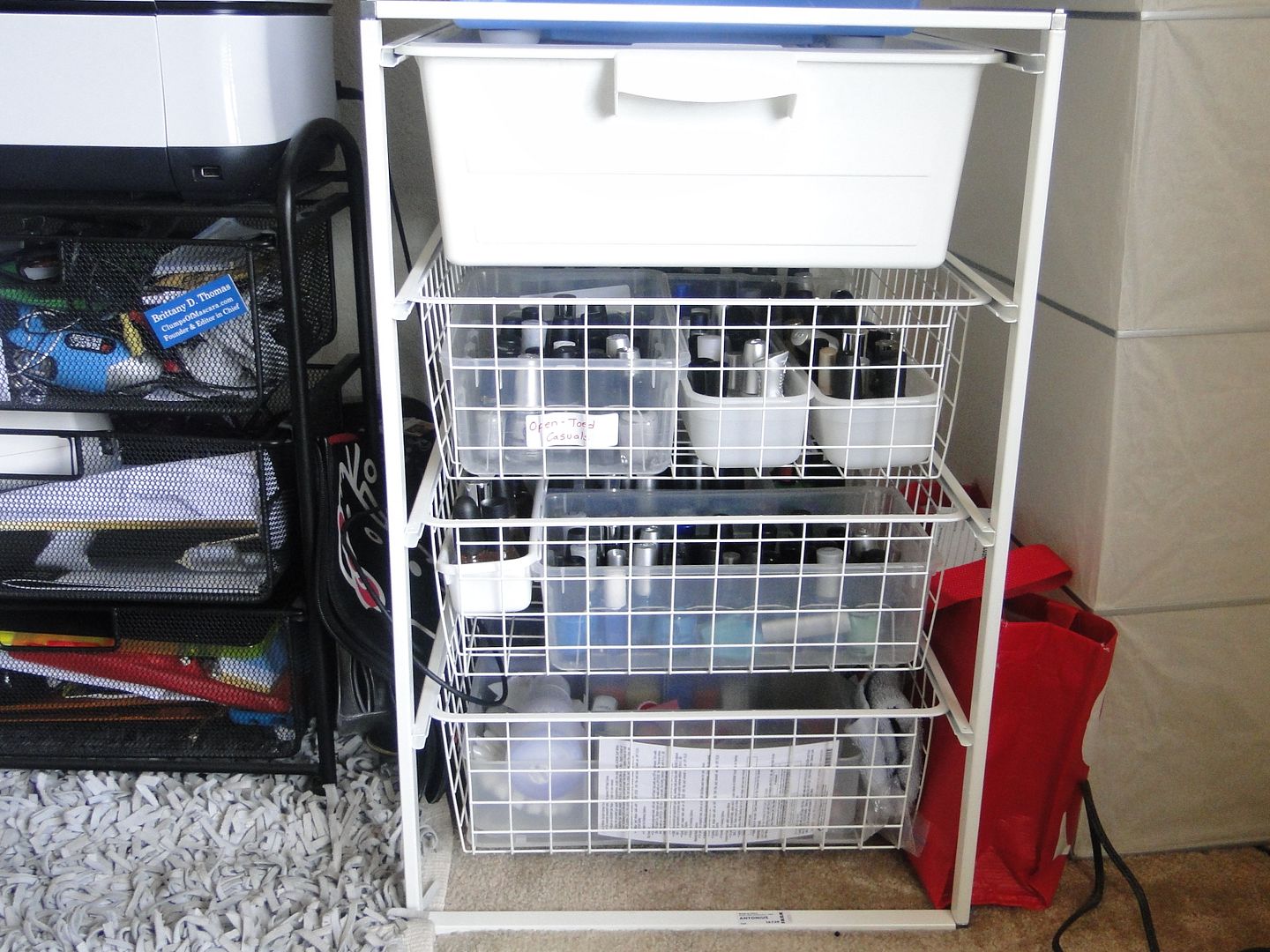 Hit the jump to see how I organized thangs.