Welcome to another post of Amor de Lacquer….the series all about nail polish and nail care! Send me your requests, suggestions and ideas to Brittany@ClumpsOfMascara.com.
I've been silent on the nail polish front because my poor nubs been a wreck. I've been breaking one at least every other day. And then I messed around and damaged my nails by forcefully removing some gel nails that I applied. So…yeah. The health of my nails is something that I need to work on improving. The good news is, I'm back to wearing nail polishes.
And I've discovered the best glitter top coat over!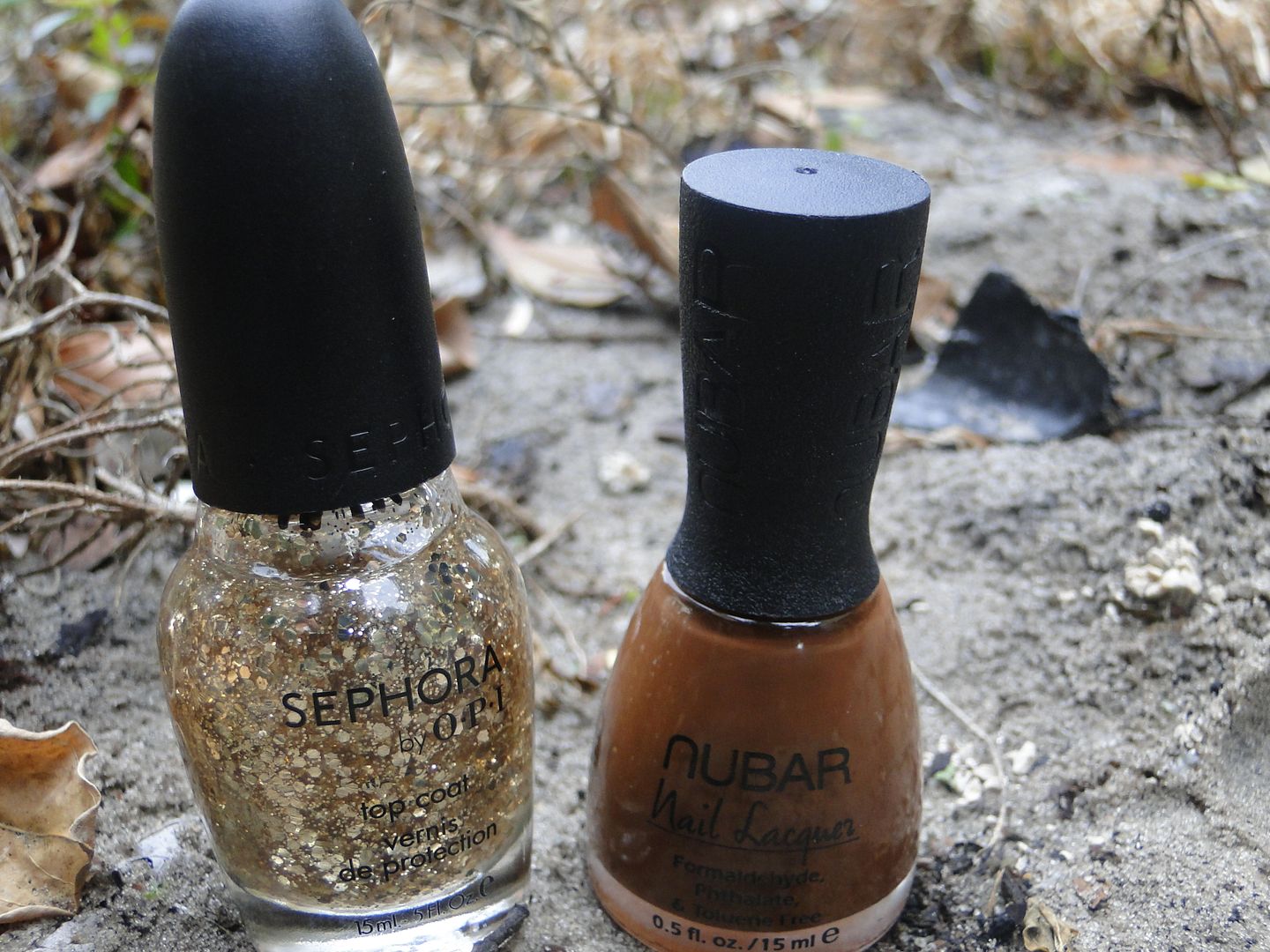 Sephora by OPI's "Only Gold For Me" topcat is giving me life right now. Watch this…