Welcome to another post of Amor de Lacquer….the series all about nail polish and nail care! Send me your requests, suggestions and ideas to Brittany@ClumpsOfMascara.com.
Who wants some Valentine's Day nails? Don't front, my sister. You know you've been waiting until Valentine's Day season to rock some pink nails. I kid, I kid. While most of us nail polish lovers don't need to wait on a holiday to rock certain nail colors, I love going over the top when holidays pop up.
And so…how appropriate are these pink polishes from Sinful Colors?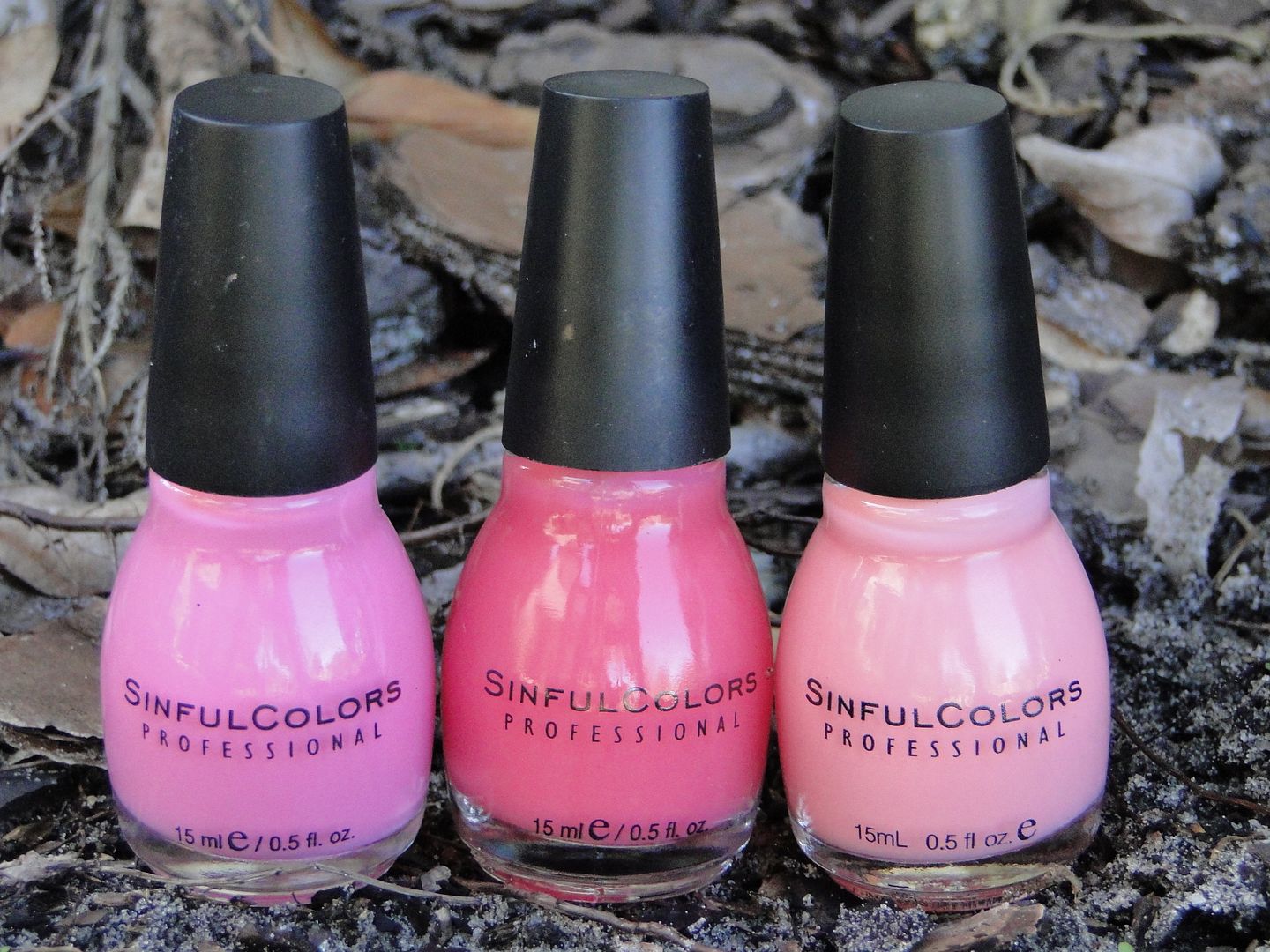 But the best thing about these polishes? They are only $1.99? Ohhhh yeah!