Ask me to list one of my Top 5 Favorite Brands and I'll always list Tarte. I've been in love with this brand since first swatch. Everything from the packaging of the products their lack of harmful ingredients makes me love 'em. Aaaand, unlike many "natural" brands, Tarte has a nice selection of brown girl friendly concealers, foundations and powders. Yes!!
If you pop into Sephora and stroll by the Tarte section, you'll probably spot these beautiful babies. Look at them. Look at them, I say!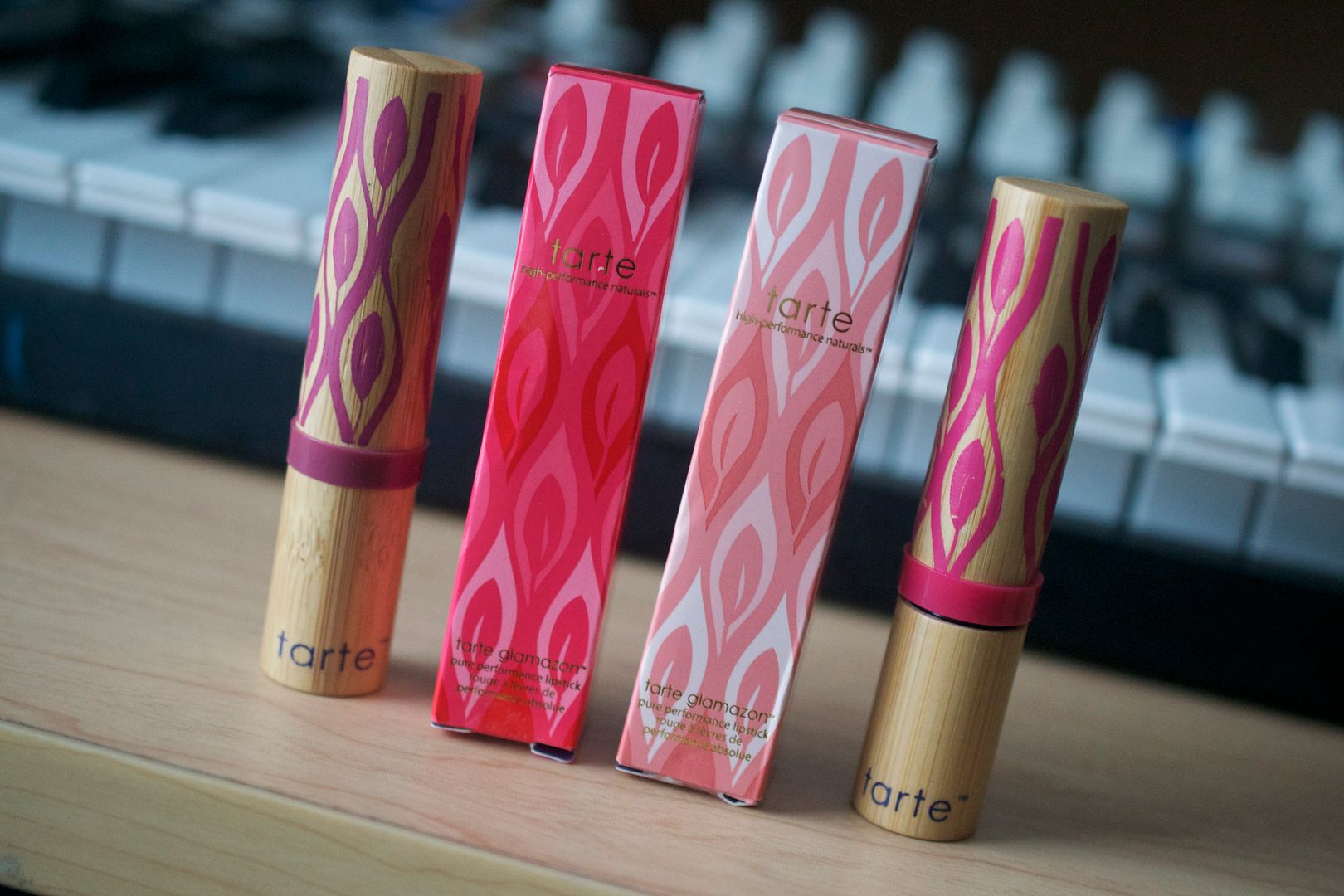 Forget the glitzy and shiny lipstick wands. I like these bamboo-inspired ones so much more. Aren't they beautiful? Even more, the beautiful and colorful designs on each lipstick box and wand represent the color inside. Cute, right? Tarte has put Amazonian clay in a lot of their products and their inclusion in these lippies is to restores the lips' natural moisture content with nourishing and hydrating properties. (source)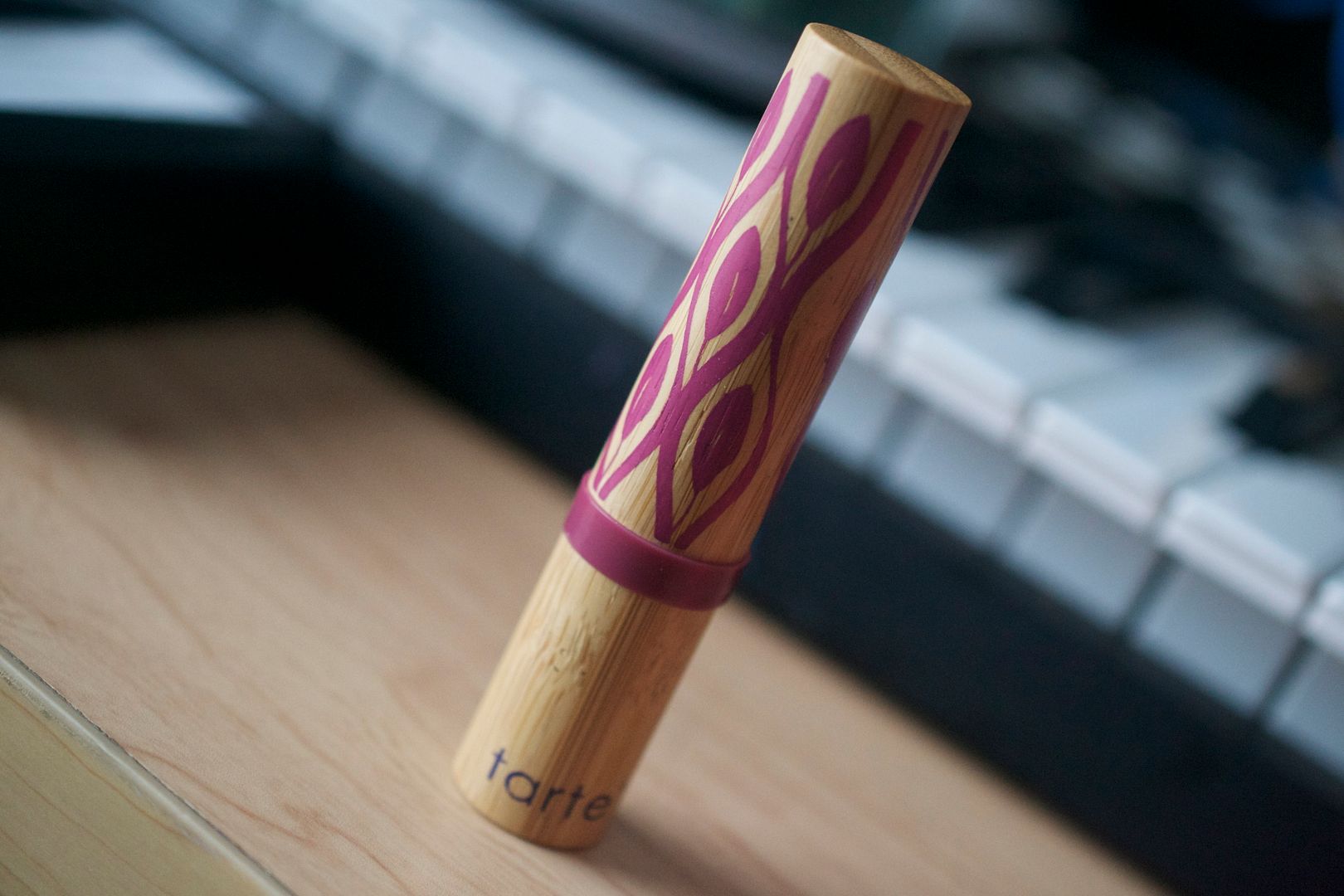 It's hard to tell how large these wands are if you're lookin' at them online but in person, they are pretty long. So one would think that a larger wand means more product, right? Meh. Not really. You'll get about the same amount of product in these as you would in a lipstick from MAC Cosmetics.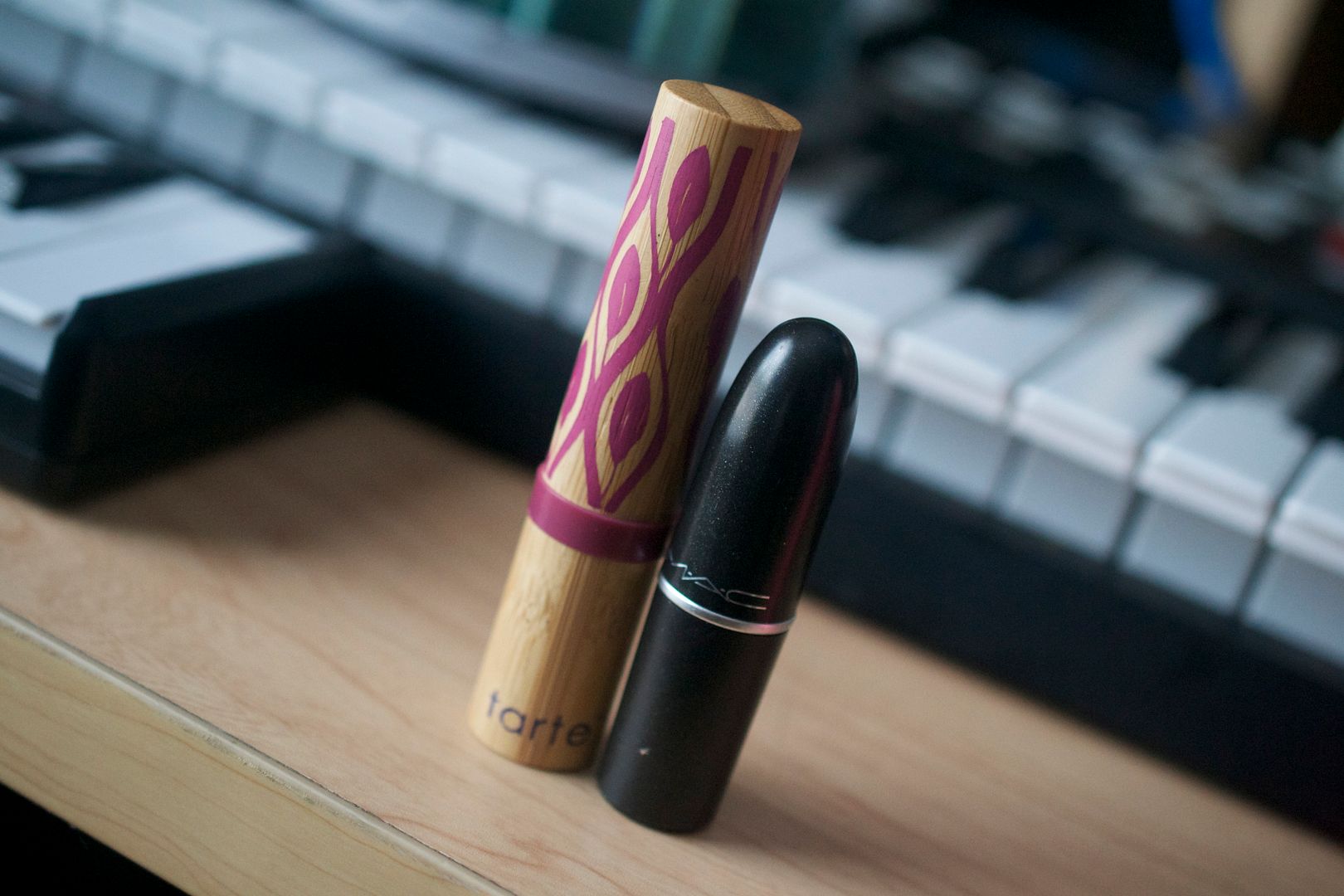 It doesn't look that way at first but holding them eye-level will reveal that they're about the same.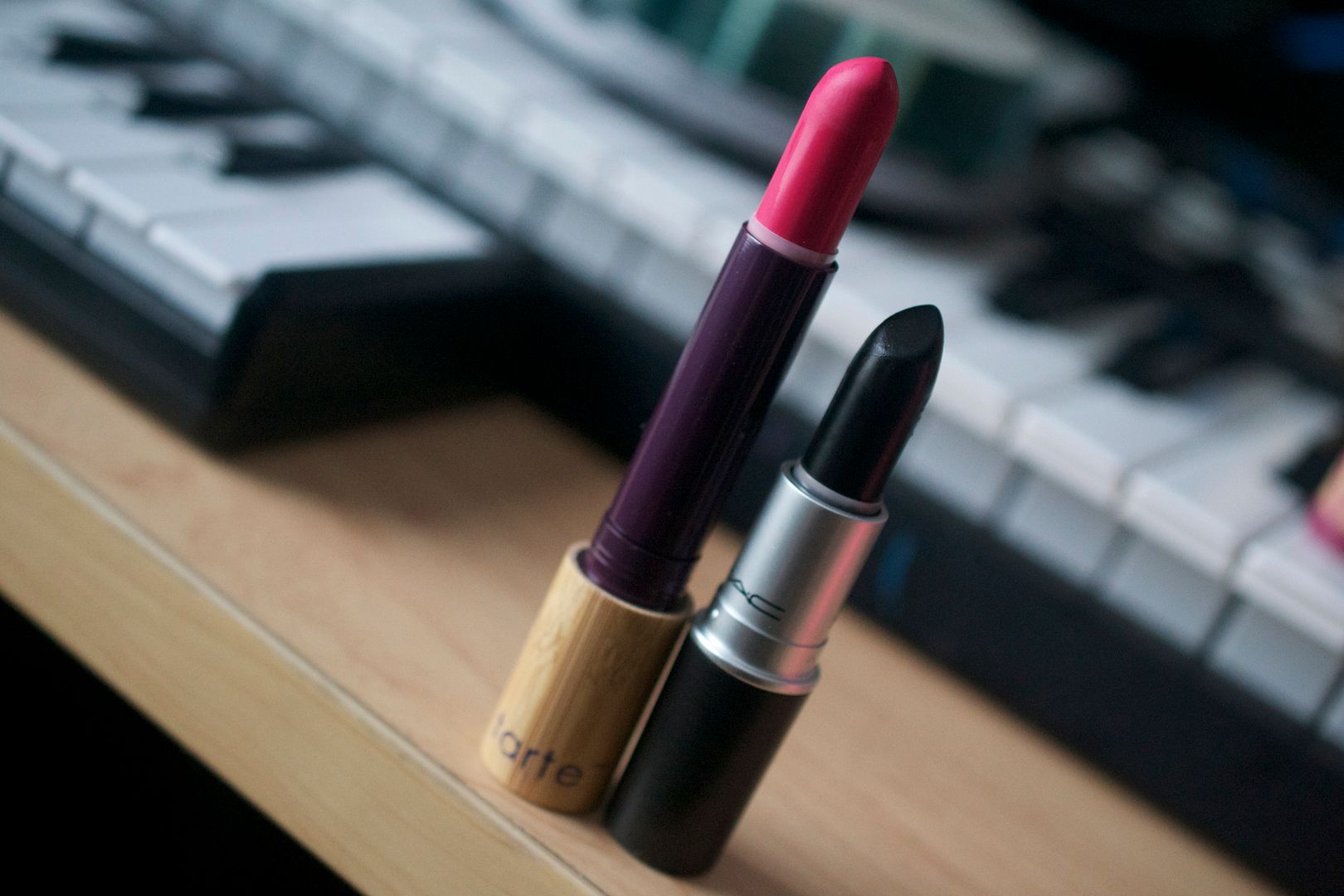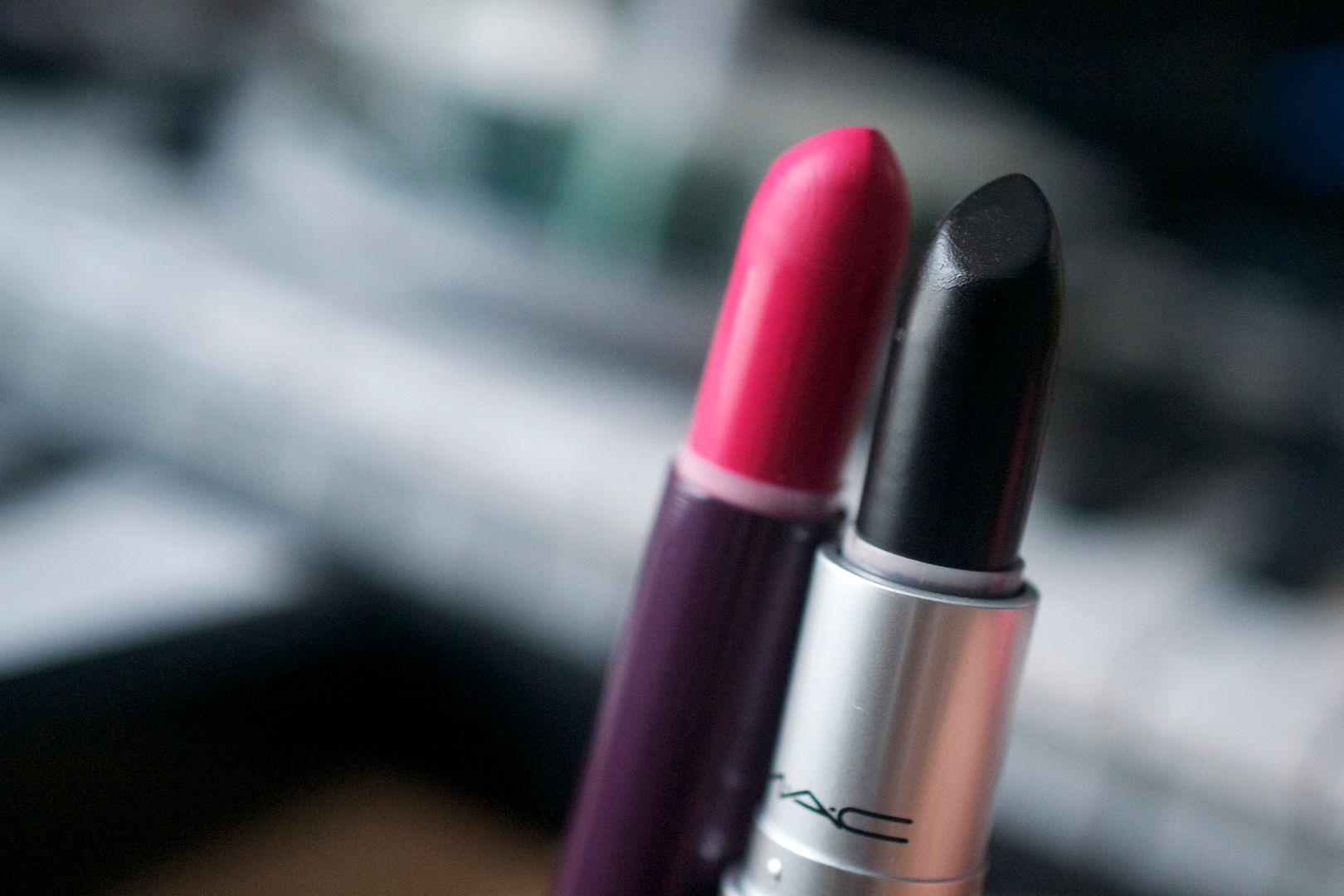 Tarte has given us 8 beautiful and complimentary shades for women of all complexions – which I can appreciate. They've got everything from nudes, berries, reds and a bright pink. Swatches of the first 4…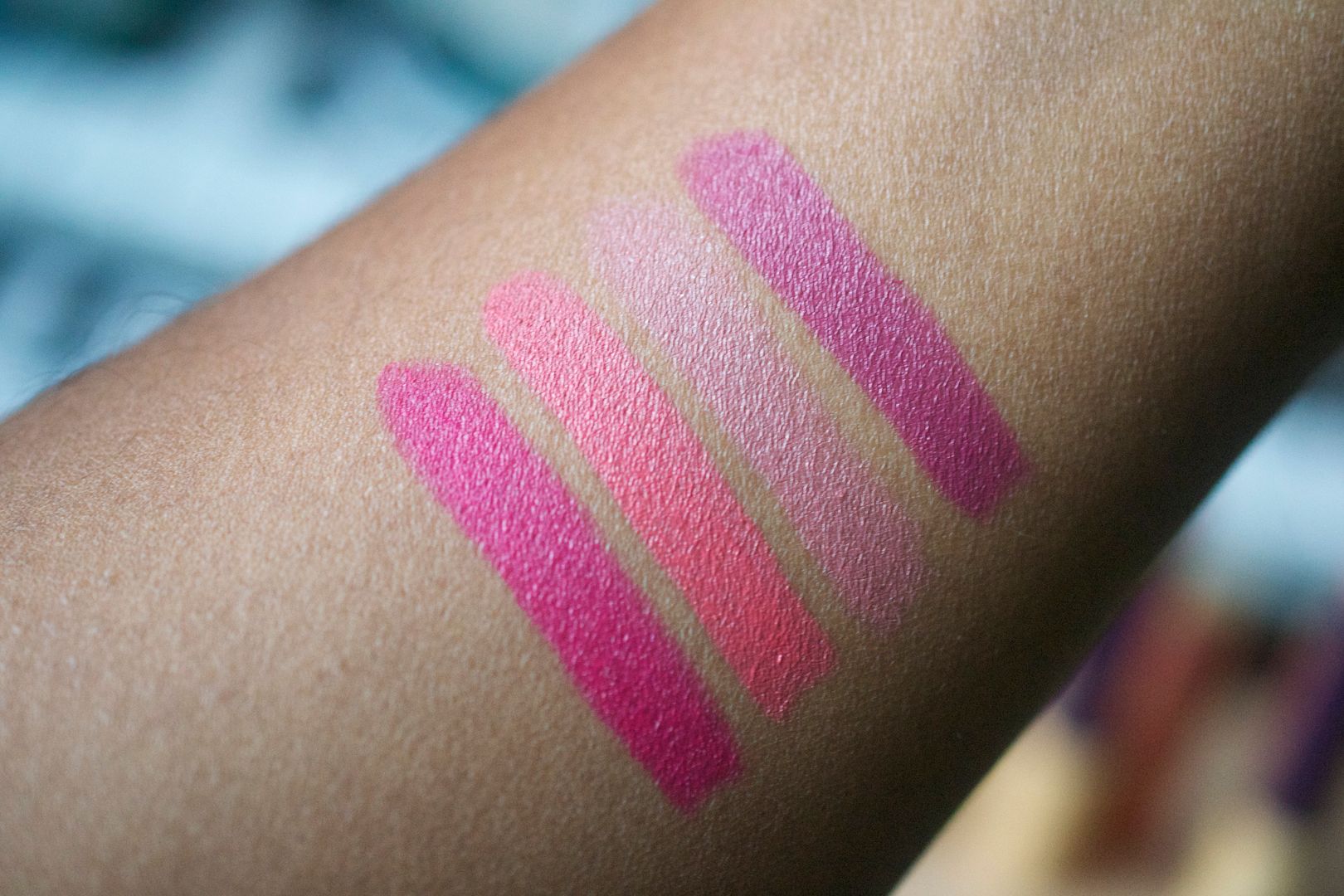 (L-R)
Foxy, Bold, Pure, Playful
Guess which one is my fave? Just guess.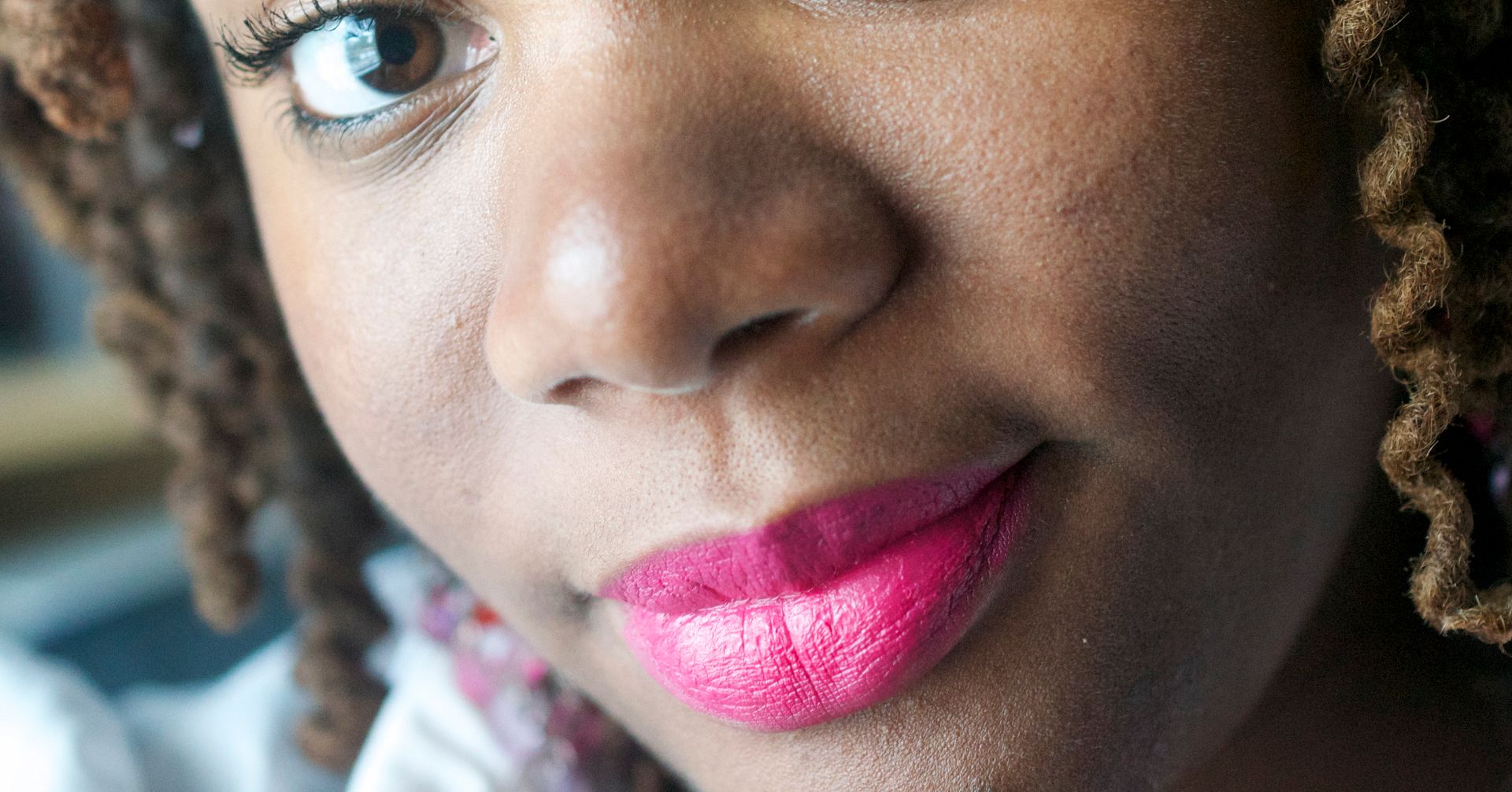 Foxy, of course! Described as a deep pink, this is the brightest lipstick out of the bunch. I haven't seen Tarte do a lippie this vibrant before and for this to be one of their firsts…they knocked it out of the park. The online swatches of this lipstick (well, all of them) doesn't even do it justice. If you don't get any other color, Foxy is the one you'll want to get.
Bold is coral that I find severely unattractive on me. Then again, y'all know how I feel about corals anyway. Pure is a light rose that I found to be an ideal neutral shade for anyone. It freaked me out at first swatch but but it's actually okay. And lastly is Playful is a purple rose.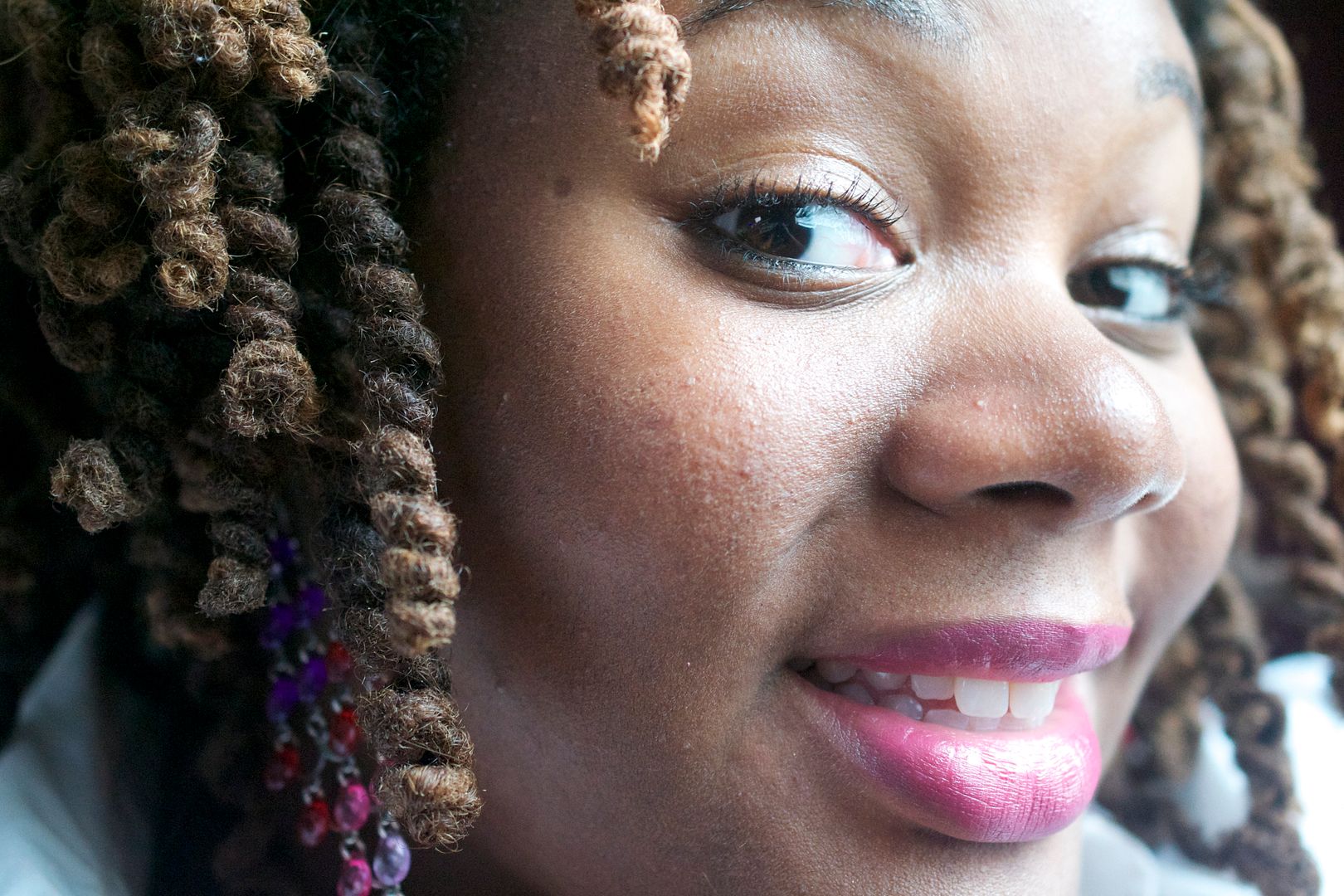 This is my second favorite as I find it to be the most wearable. Foxy rocks but it isn't exactly work-appropriate. Playful, on the other hand, is a great day to night lipstick.
Pro's
-Extremely versatile shade selection.
-Long-lasting. In fact, the darker shades transform into a stain.
-Very nice and creamy formula. Achieving an opaque finish is super easy.
-Beautiful natural-inspired packaging. I like this more than my fancier lipstick wands.
-Like all Tarte products, these are free from parabens, sulfates, synthetic fragrances, and phthalates.
-Includes shea, mango and avocado butters.
Cons
-Smells a bit like clay. It actually doesn't bother me but may annoy others.
-A bit pricey at $26 a pop.
-Not as moisturizing as I would have liked. But I have yet to find a lipstick that is, ya know?
Stay tuned for my review of the other 4 of these. If you just have to just get ONE, I'd say snag Foxy if you're a gal who loves bright shades or Playful if you want something beautifully wearable. These are currently available at Sephora stores and at Sephora.com.
Have you seen these in Sephora yet? How adorable is the packaging?