Okay, so by now y'all know how much I loooove breakfast. The future Clumps kids may hate me for it, but a few nights a week, we'll be eatin' breakfast for dinner. It's just a way of life for me. Aside from cooking breakfast, I love going out to eat breakfast. A few years ago I discovered The Flying Biscuit Cafe.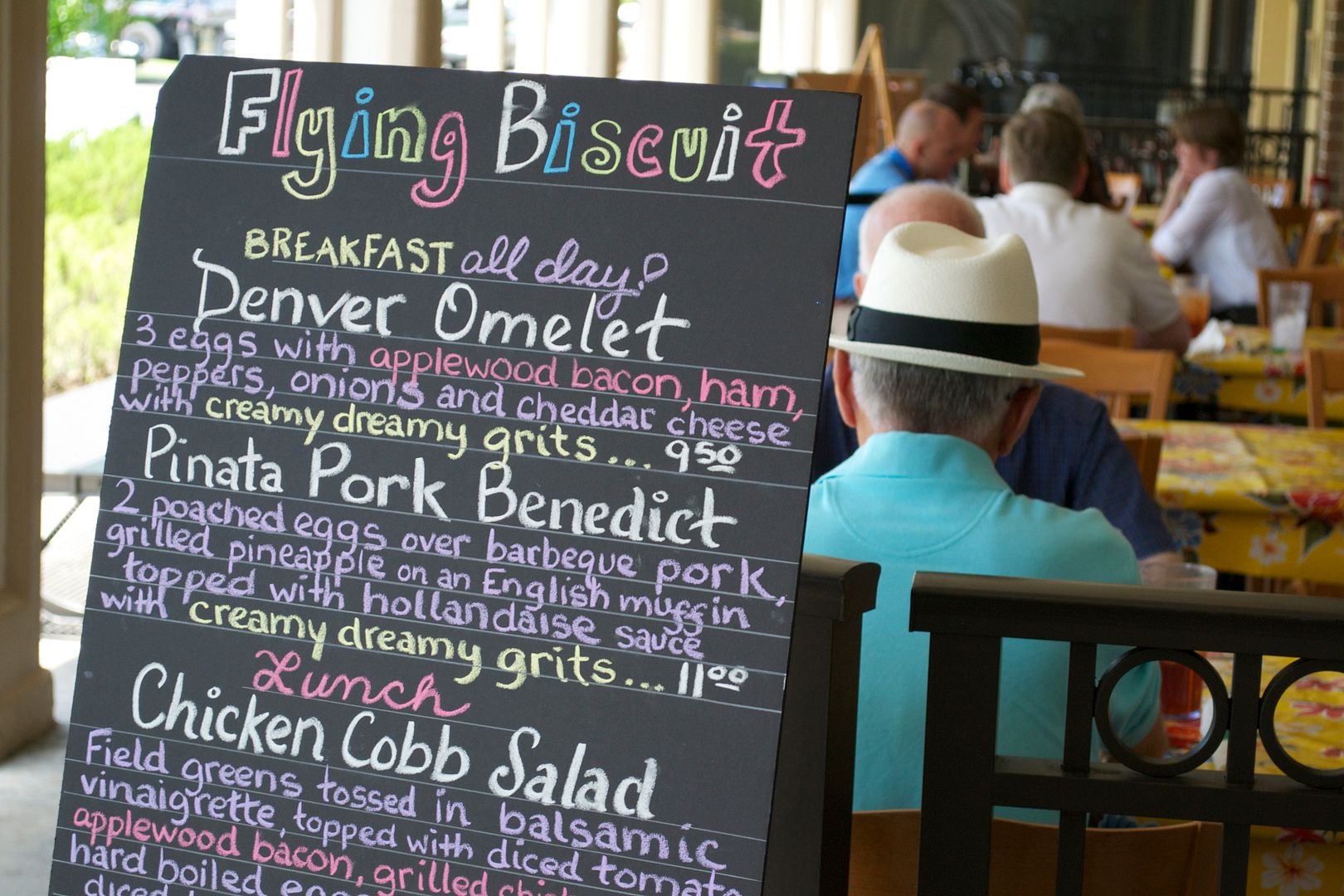 Dear grits in heaven, this place has my entire heart!
It was one of my friends in ATL that couldn't stop bragging about The Flying Biscuit that led me to visit the Buckhead location years ago. Since then, I've been wishing on a star that one would open up near me. Gainesville, Florida (you know, Home of the UF Gators)…about 2 hours from me is about as close as it gets. I was already on I-75 South and just HAD to stop by.
Breakfast all day? That's SO my middle name. Every Flying Biscuit I've been to (which is 4 in 3 states) has such personality and character.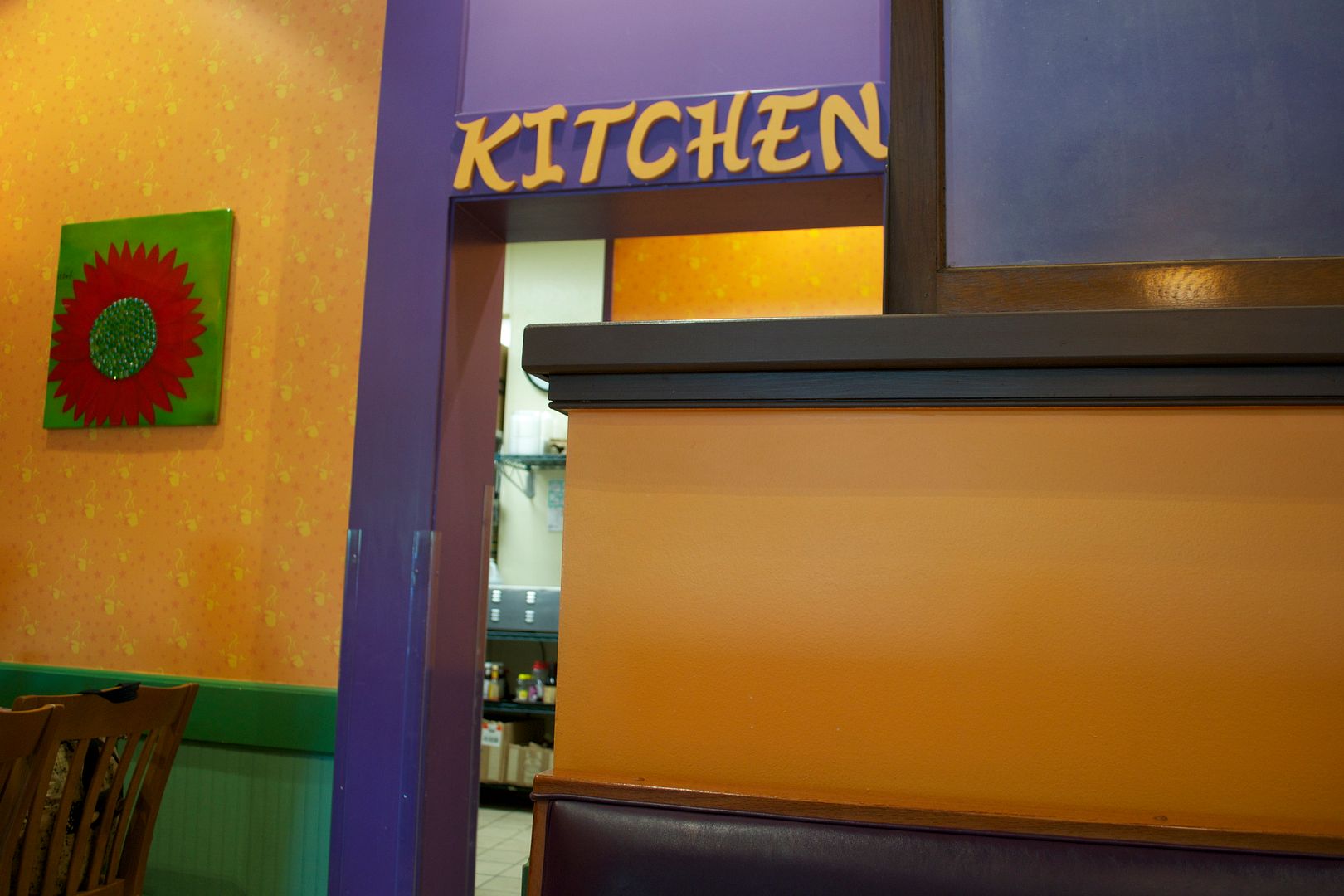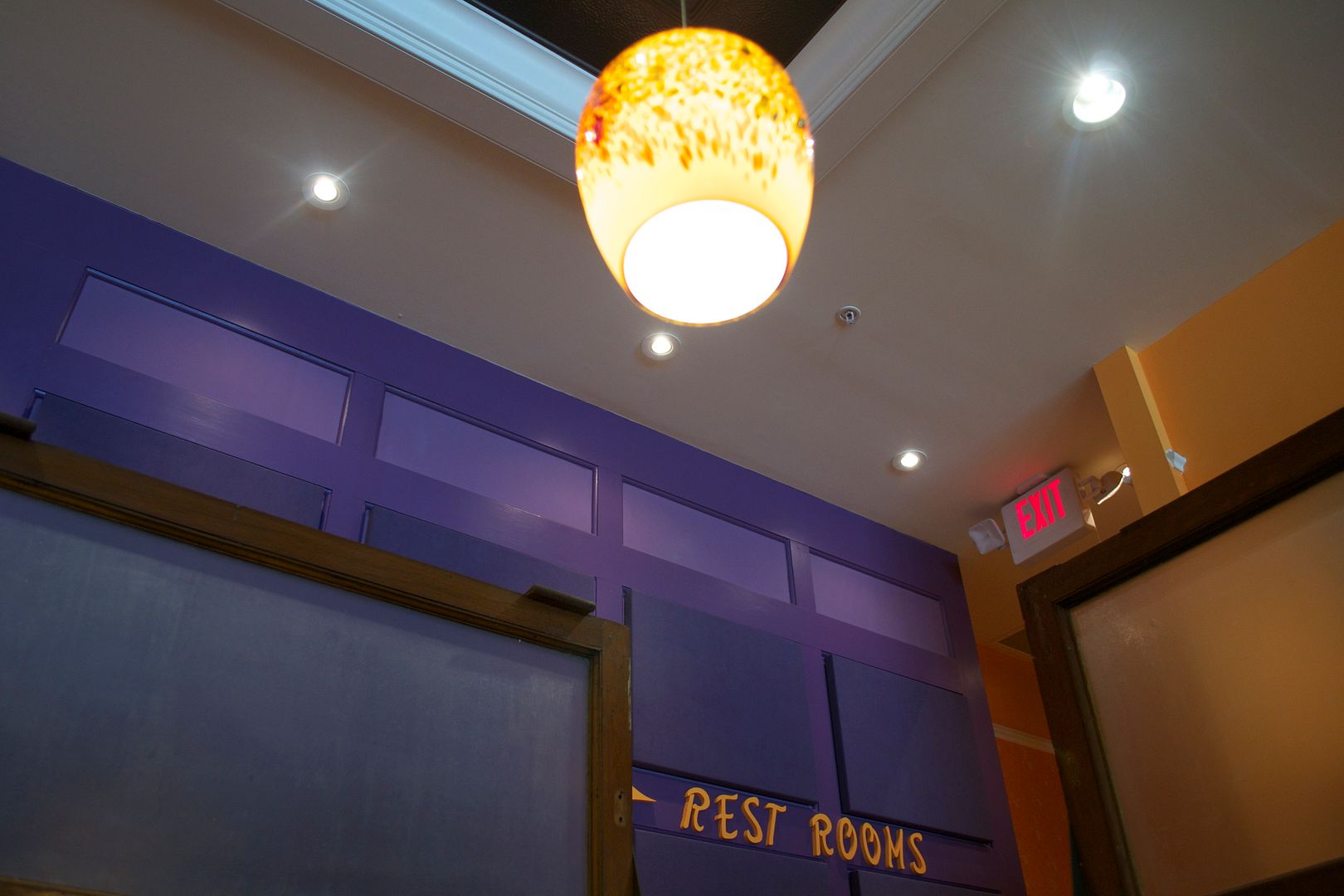 …there's even something special about the tacky floral tablecloth.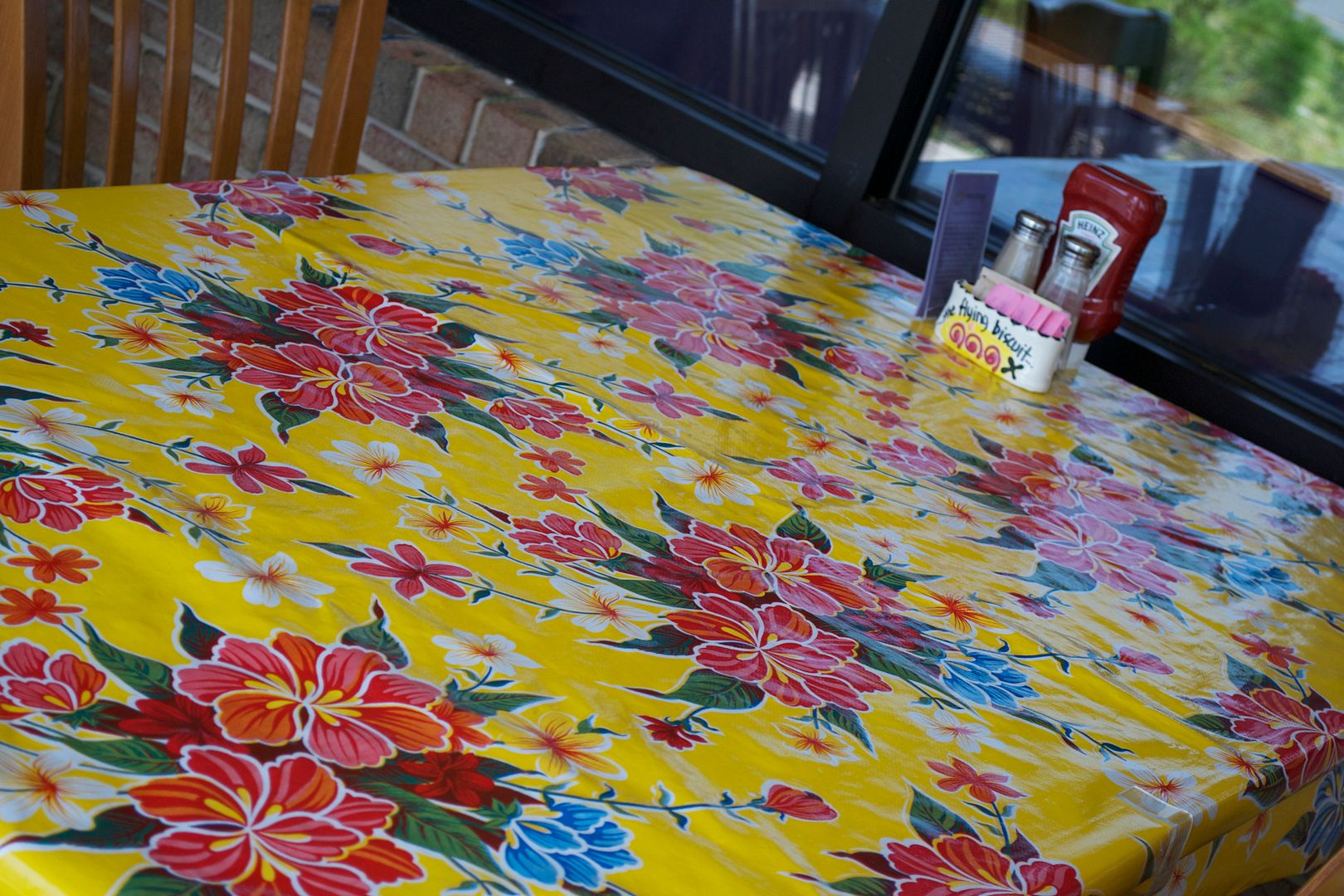 The Flying Biscuit is most known for their biscuits (obviously) but their grits are freaking fantastic, as well. I keep it simple when I order. Grits, eggs, chicken patty and a delicious biscuit with cranapple butter.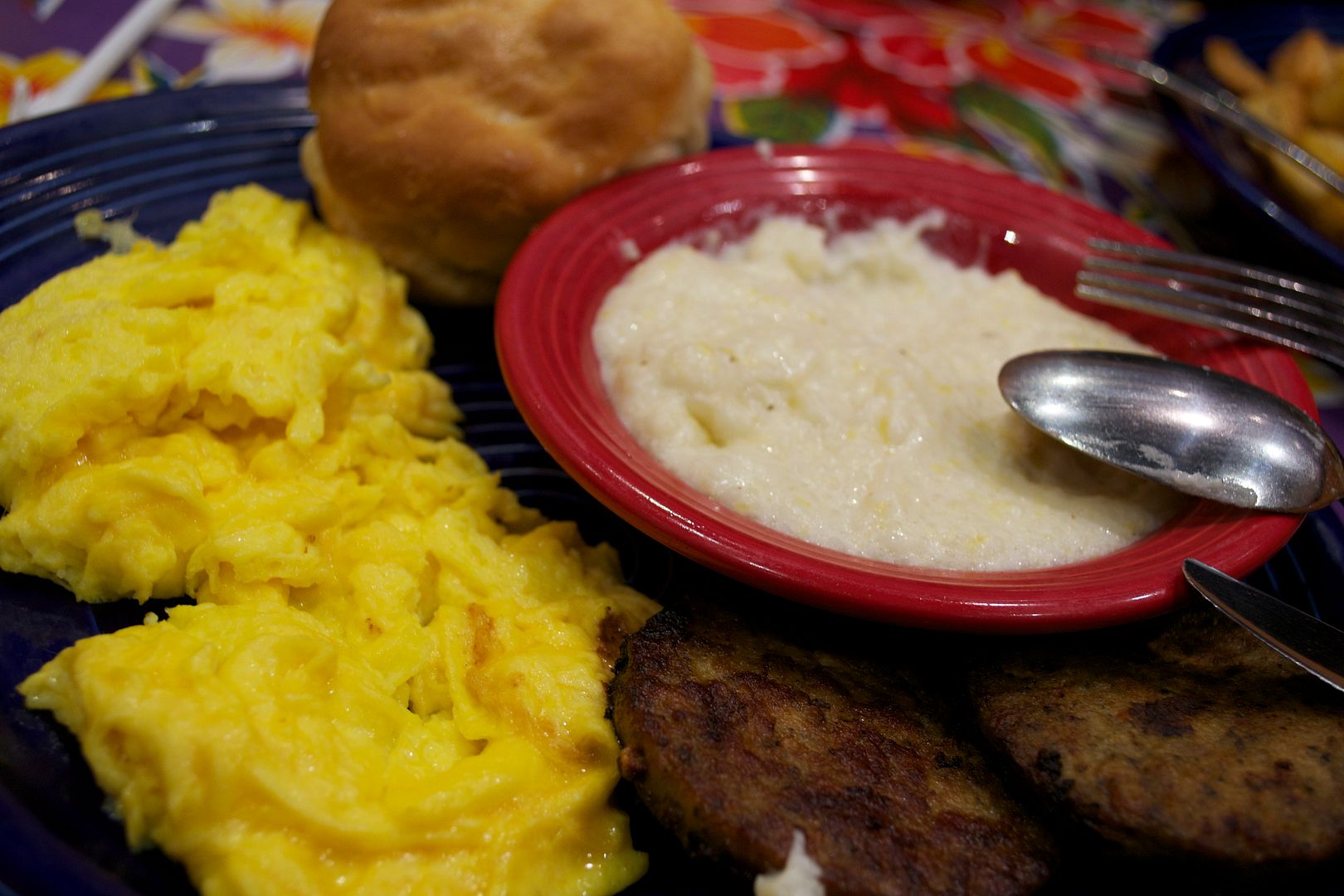 The guy went all out and had an amazing dish of turkey hash over their 'moon dusted potatoes' and topped off with an over easy egg.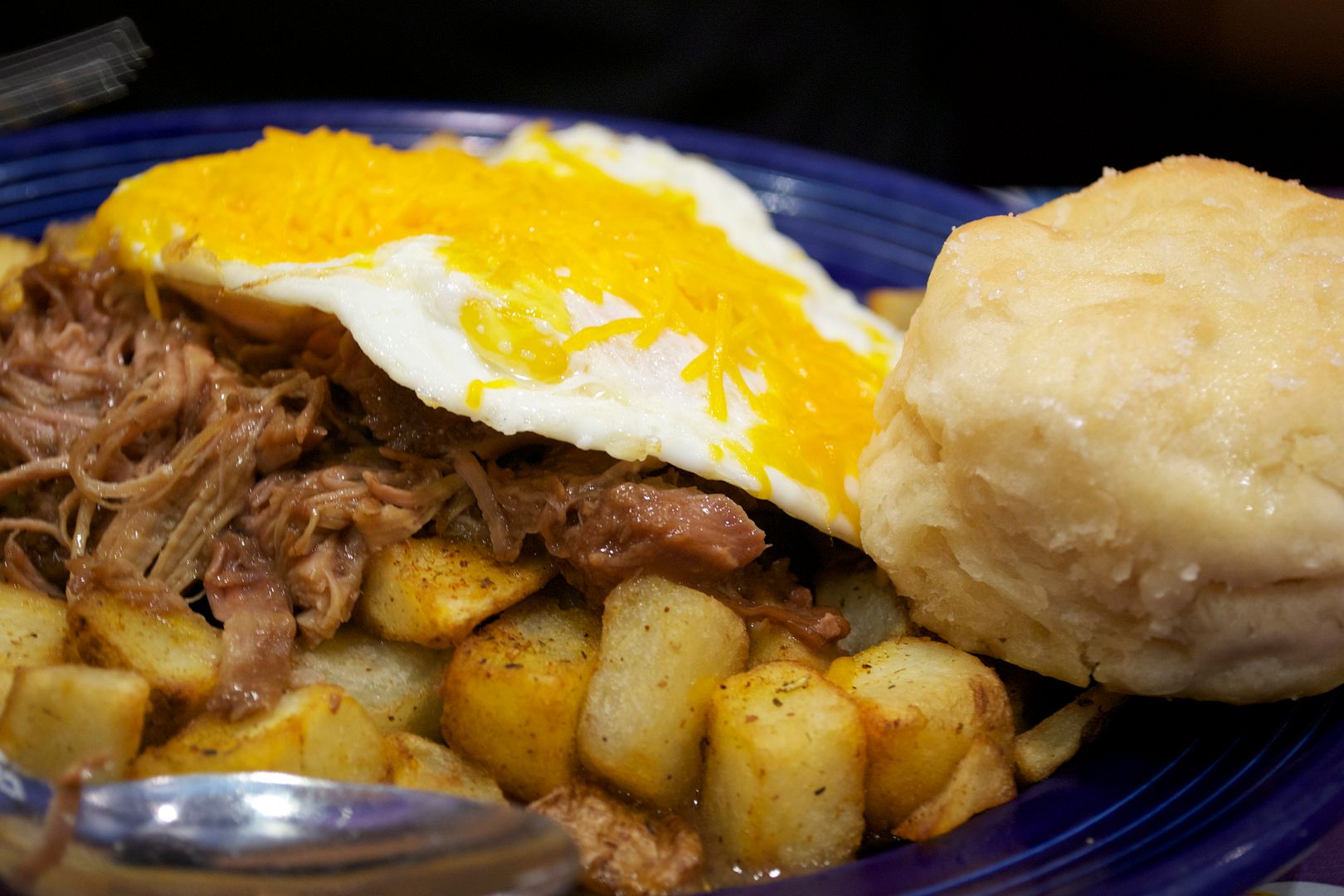 Just delish. I ended up going again when I visited Raleigh, North Carolina.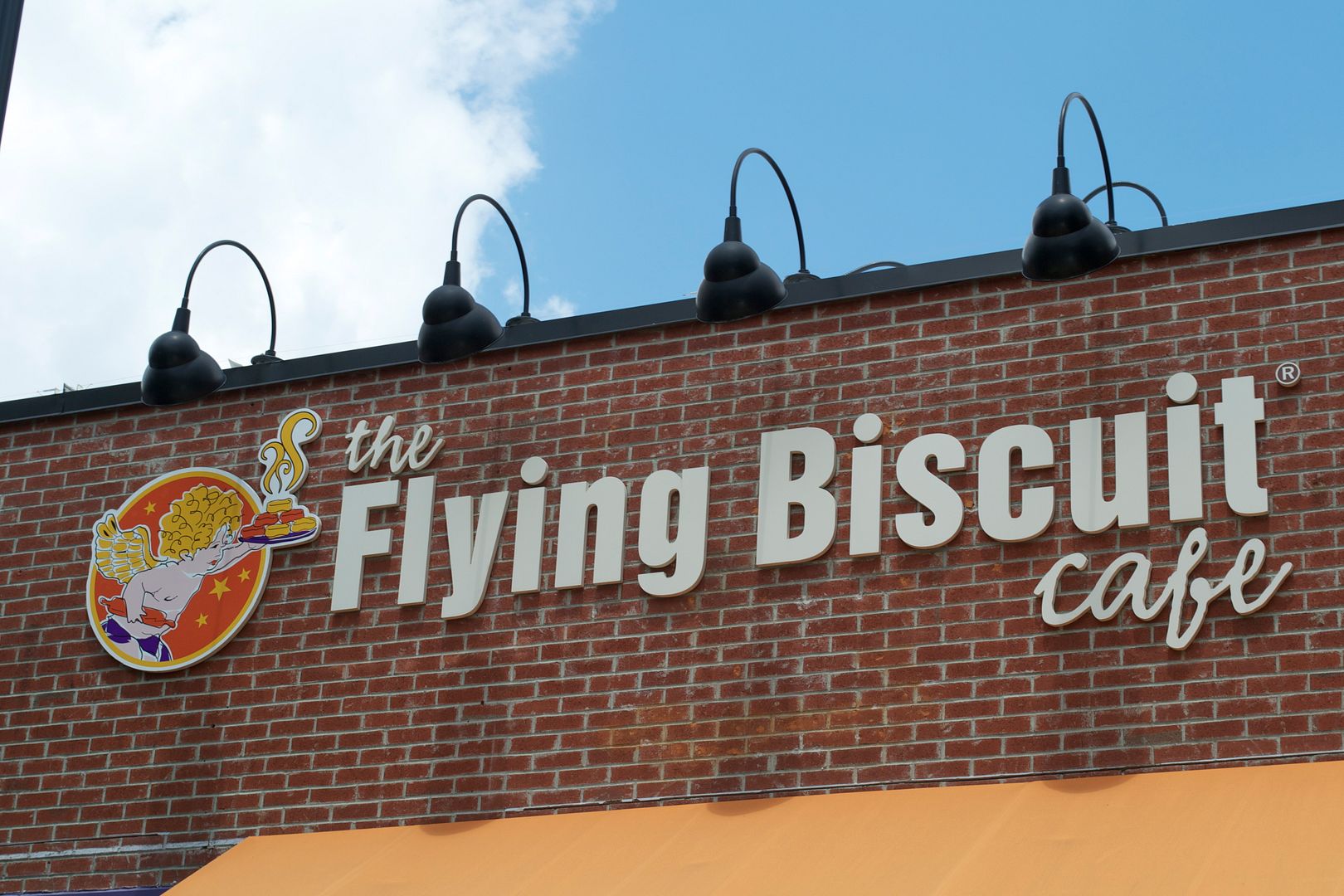 Do yourself a favor and visit The Flying Biscuit if you've got one in your hood. And mail a sista some of their biscuits. Please 'n thanks. 8)