Natural skincare lovers – I've discovered another brand that I think you'll love. There's a special place in my heart for brands that who pride themselves on using natural ingredients. Many have jumped the bandwagon but there are only a few that have done it well.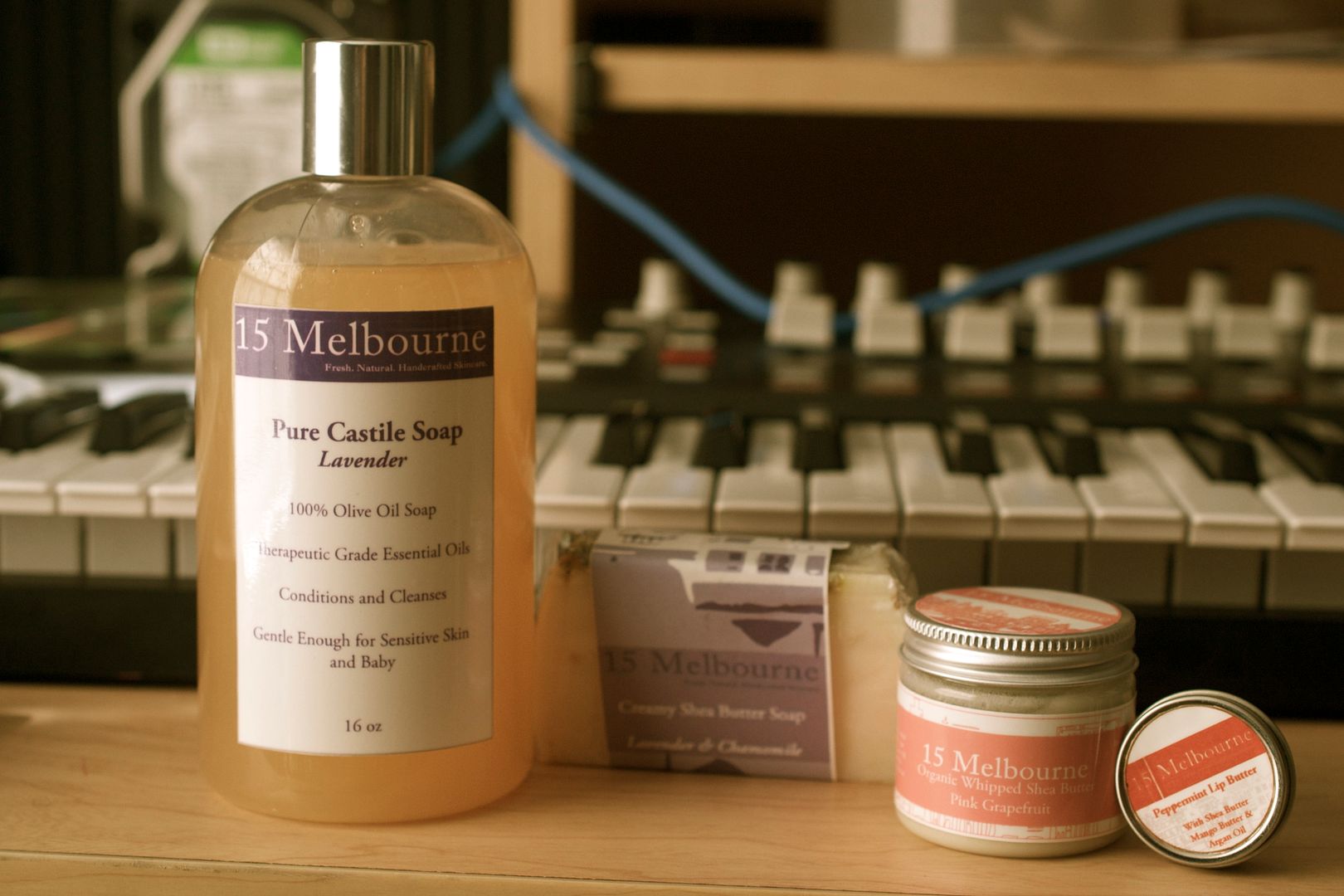 File 15 Melbourne under "pretty spectacular". I've only tried a few products from the line but color me impressed. Let's start with a product that I know all too well.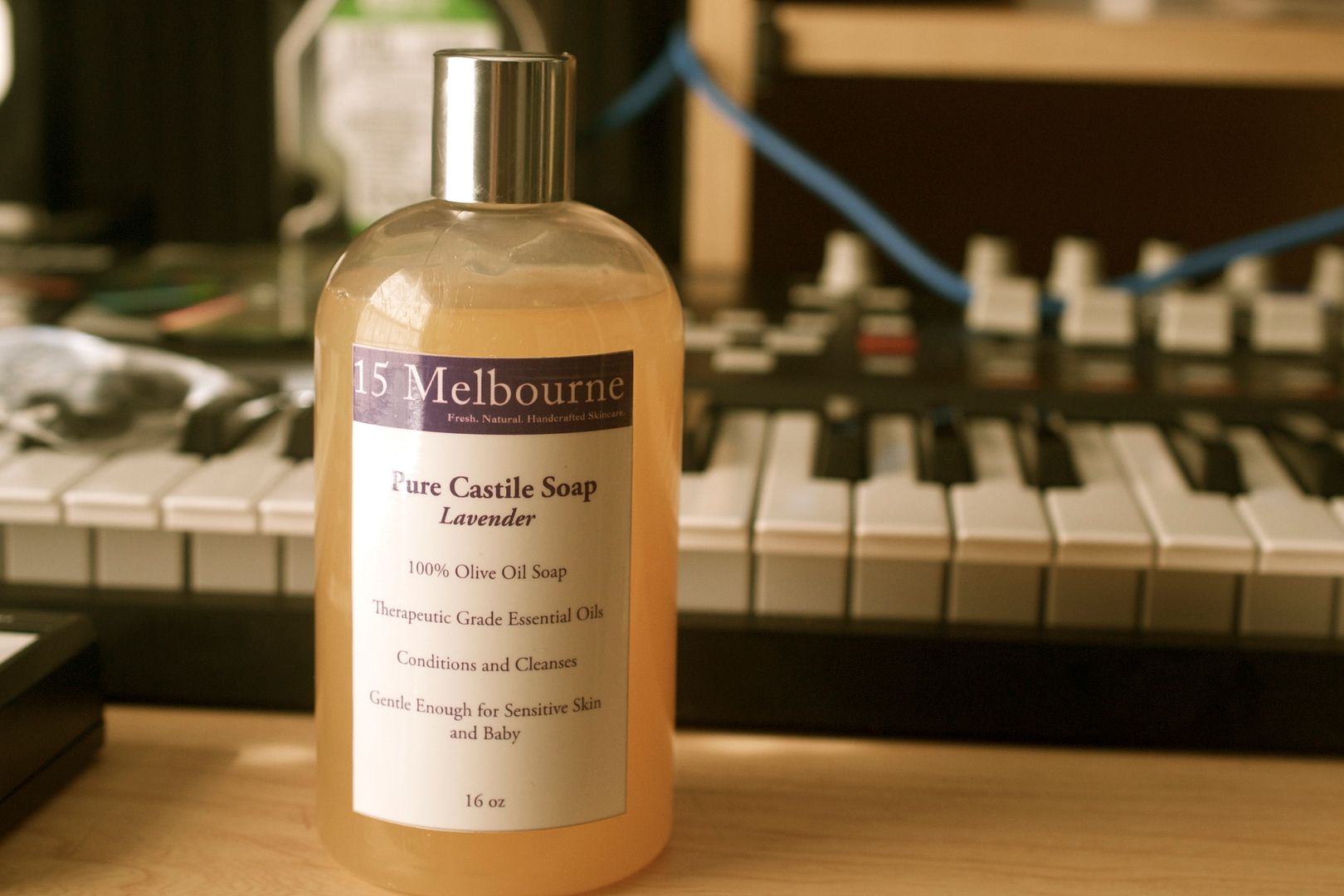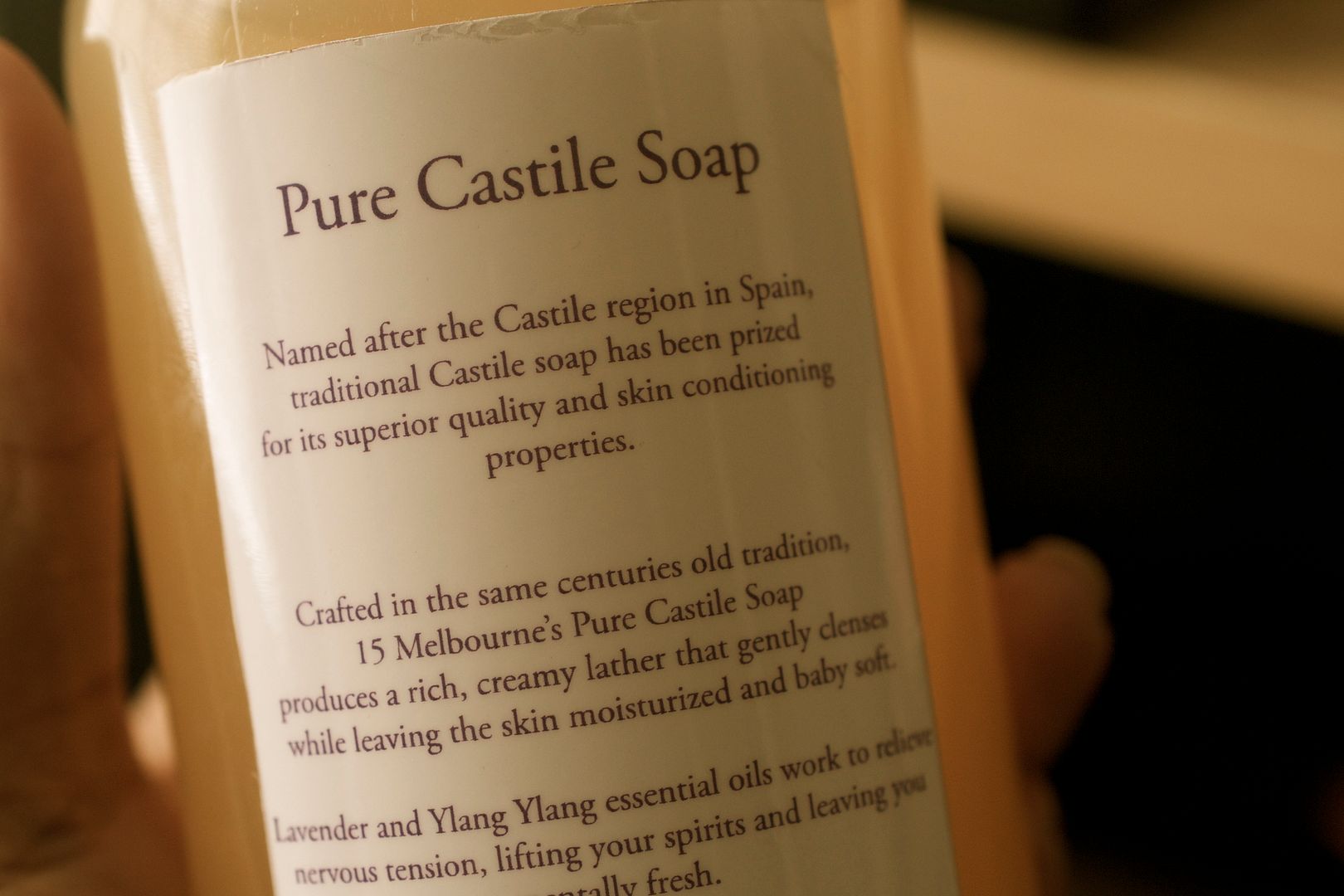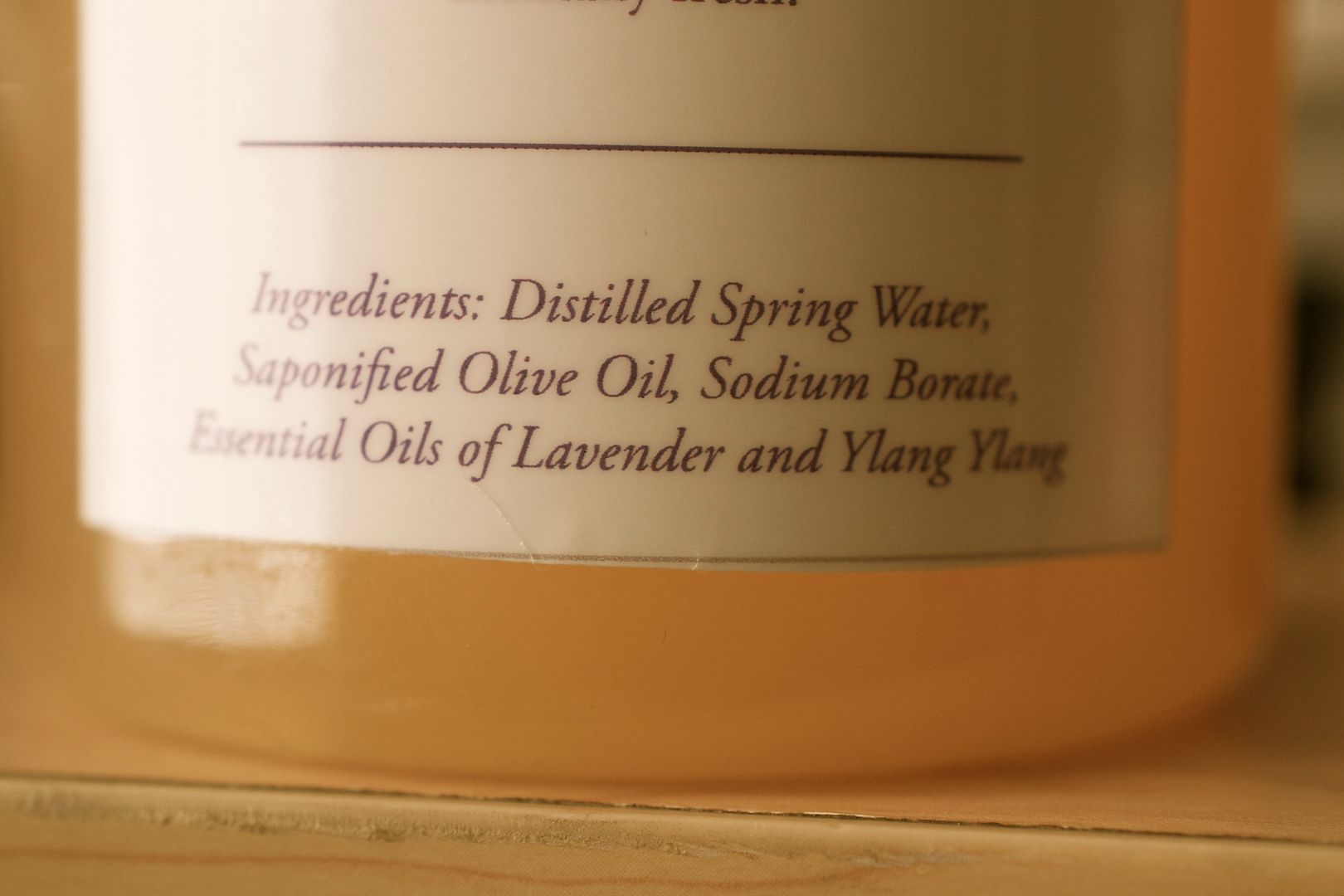 Castile soap! I've raved over this magical stuff for years. I use it for EVERYTHING. Regrettably, I had to stop using it for my skin a while back (it can be too drying for us eczema suffers) but castile soap has a gajillon other uses. How does this compare to Dr. Bronner's Lavender Castile Soap? The difference is the formula. Castile soap is made from 100% olive oil and Dr. Bonners uses a blend of oils but it's not true castile soap.
I find them to be pretty comparable in look, feel and overall performance. 15 Melbourne's 16 oz bottle runs for $15 and I believe Dr. Bronner's is a little less than that. If you're not familiar with castile soap, please oh please introduce yourself to it. This stuff is fantastic for body and hair as well as using as a cleaning agent for household chores. There really isn't anything it can't do. And since I'm a fan of lavender, I just love how relaxing and calming this smells.
Lavender & Chamomile Creamy Shea Butter Soap ($5)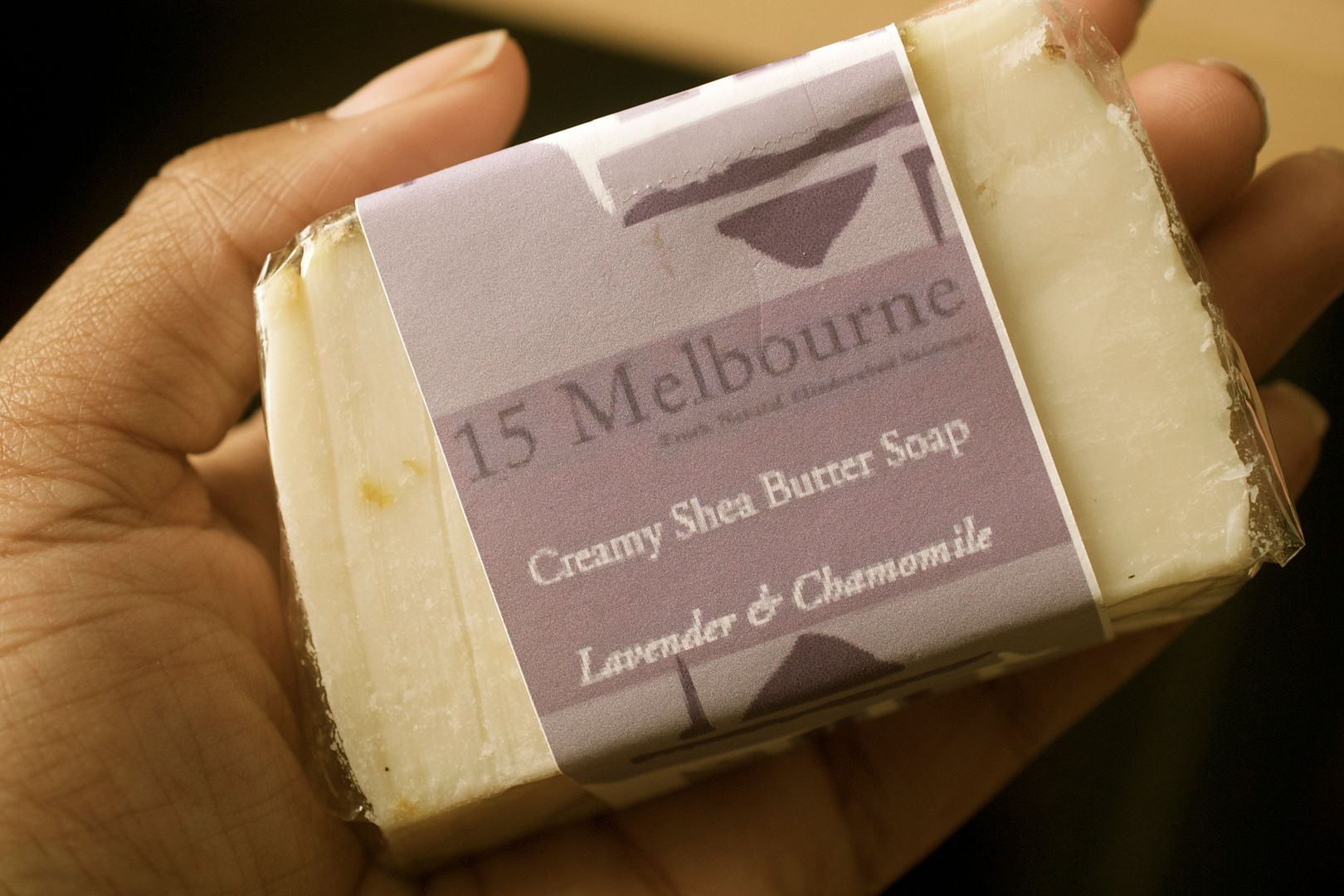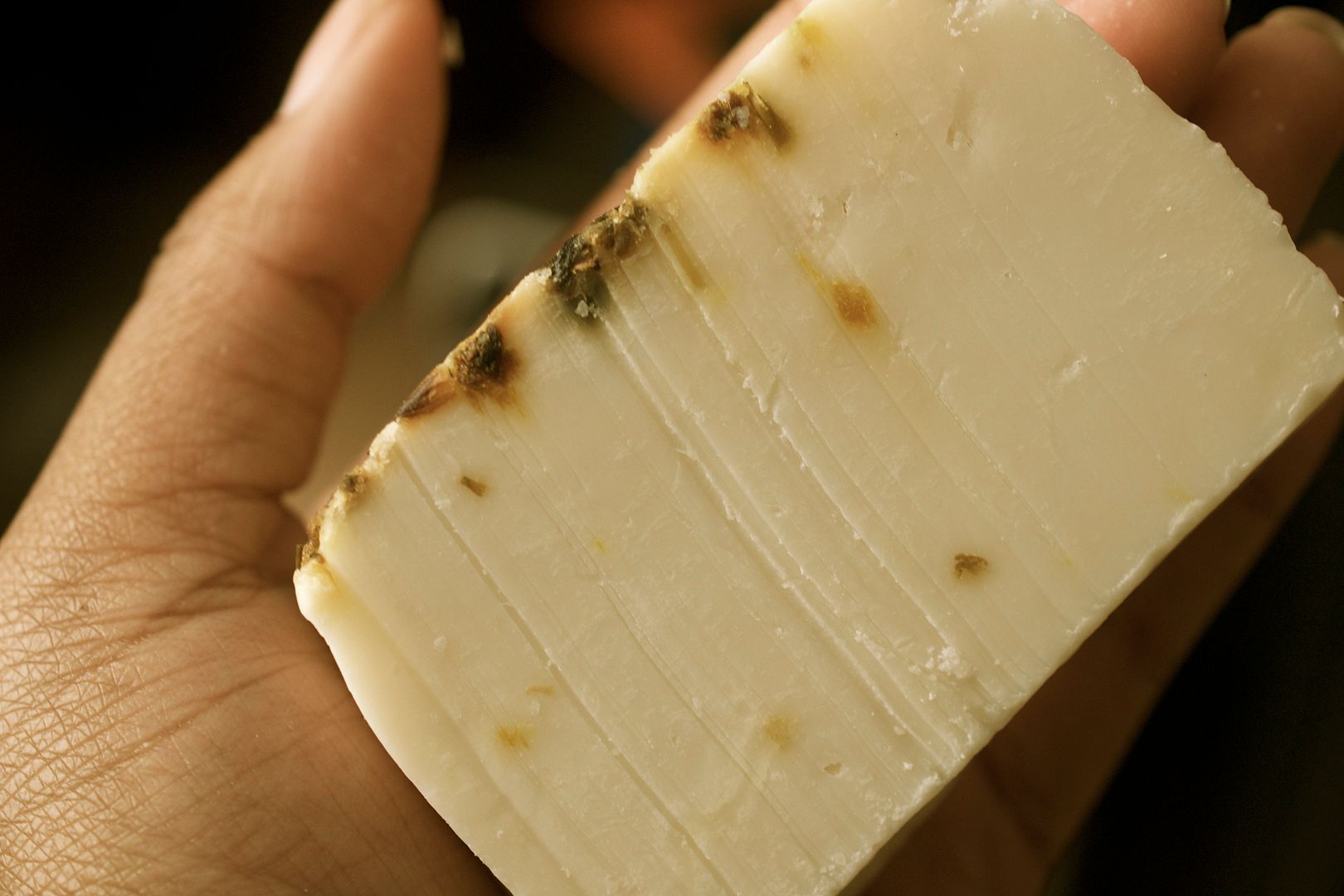 Bar soap lovers rejoice! This bar of soap is currently sitting in my guest bathroom and the gal pals that come to visit can't stop complimenting me on it. If you're not a fan of lavender (I know many aren't), you'll appreciate how lightly scented this is. In fact, both the lavender and chamomile are subdued. Which is nice. This soap gives off a very nice and creamy lather.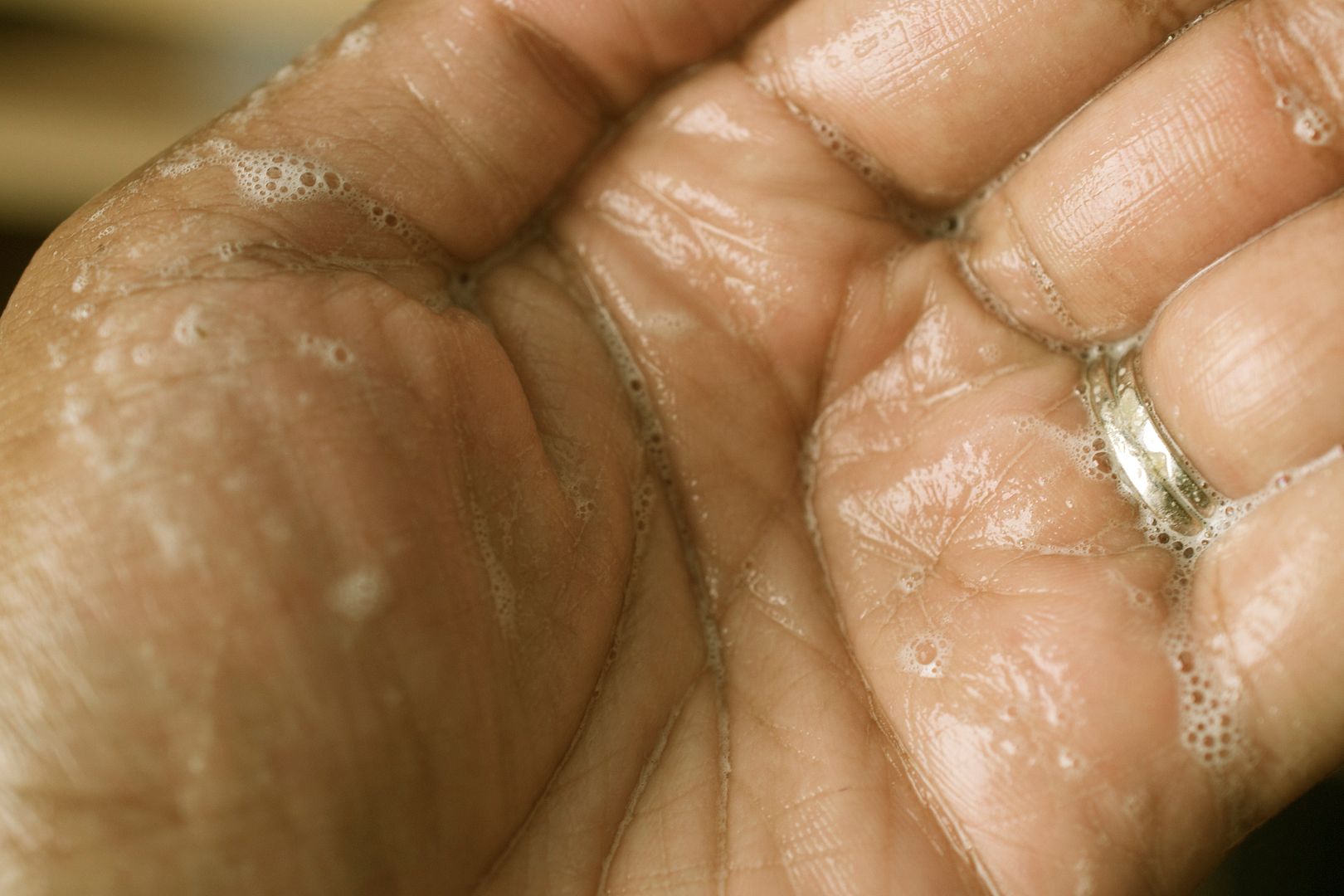 Unlike many bar soaps, it doesn't leave the hands and body streaky clean but cleansed and moisturized instead.
Organic Whipped Shea Butter-Pink Grapefruit ($7.50)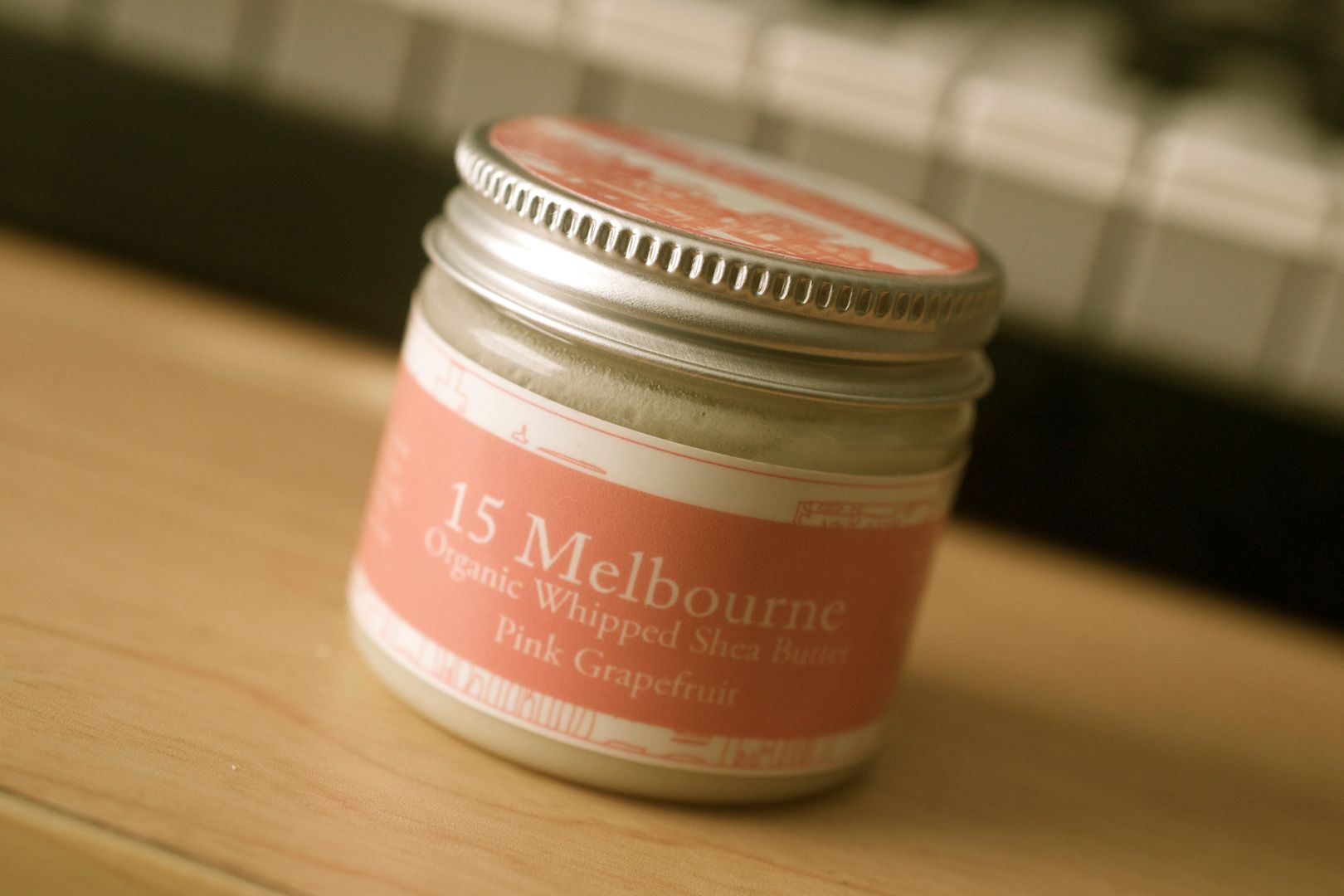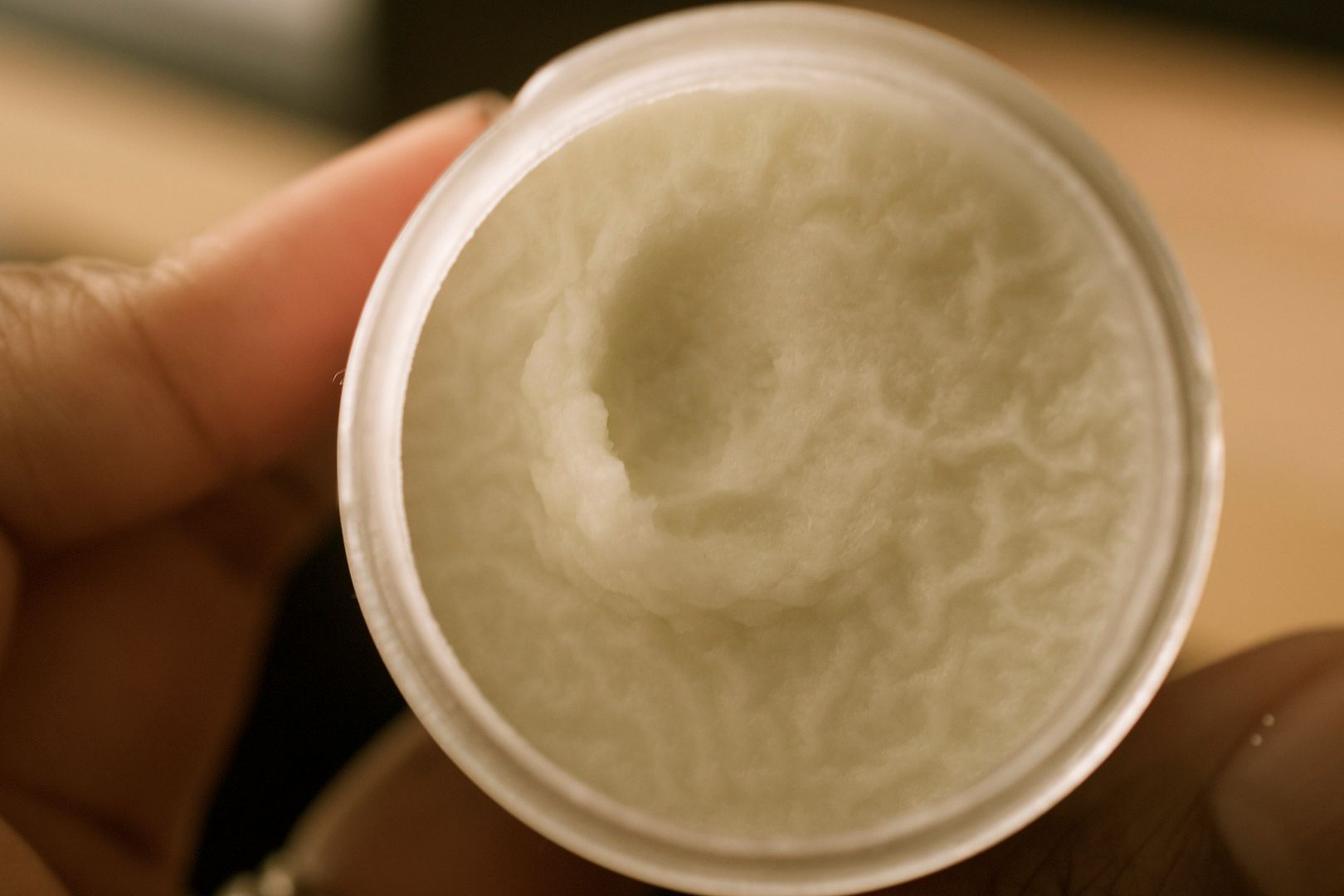 Oooooh how I adore shea butter! Especially white shea butter. I find it to be less nutty in smell in comparison to yellow shea butter. While I'm okay with my shea butters being fragrance-free the subtle whiff of pink grapefruit bodes well with me. It's really hard to scent shea butter so it isn't a prominent smell. The pink grapefruit really doesn't last long on the skin but it smells pretty and citrus-y at first application.
Peppermint Lip Butter ($5)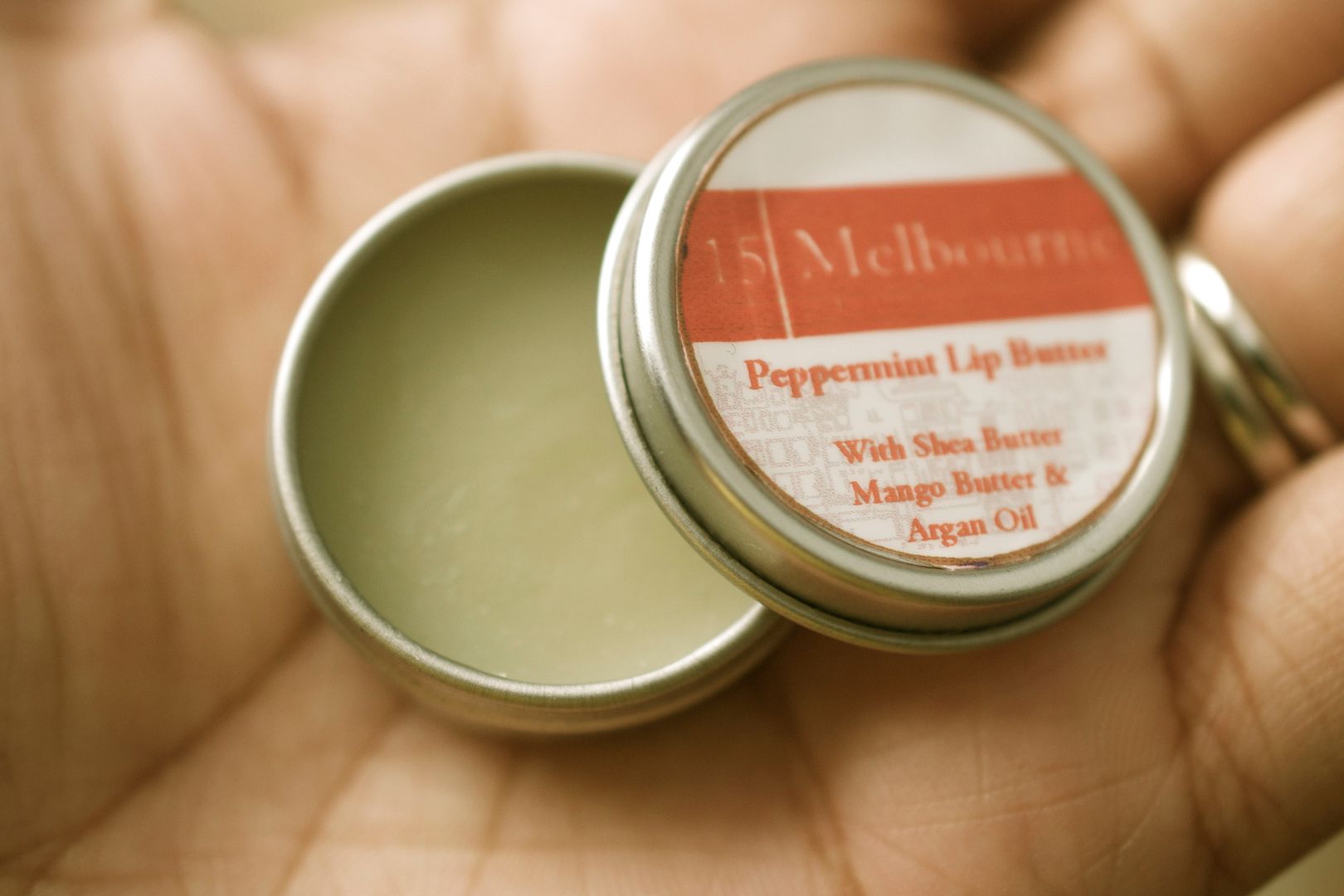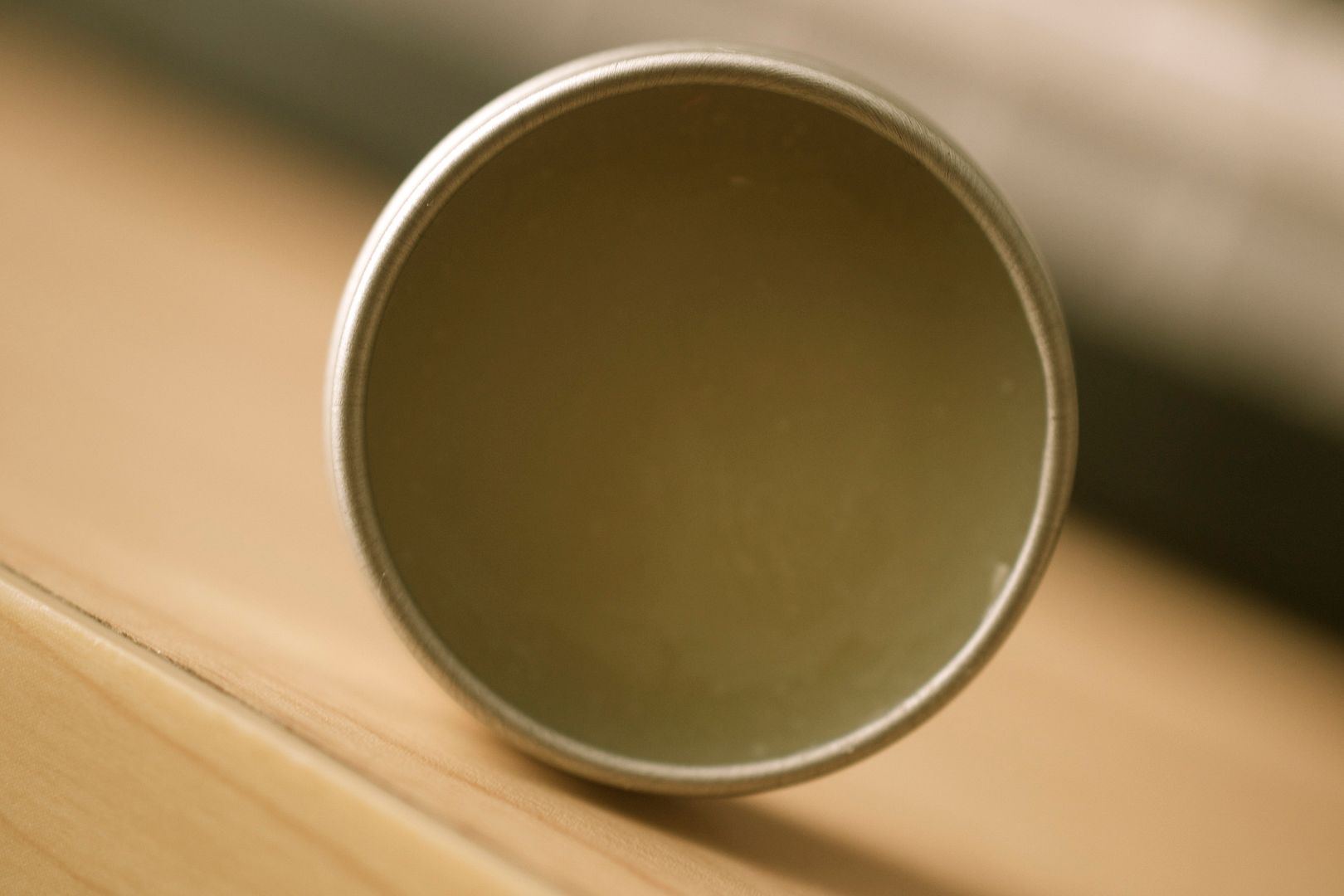 Oooh la laaaaa. While I'm not a fan of dipping my fingers into lip products, I have actually just take this tin and rub the product over my lips. I'm not sure how much more sanitary that is but hey….it works. The primary ingredients of this lippy are shea and mango butters, argan and avocado oil. Oh, and that decadent essential peppermint oil too. It feels divine on the lips and I find myself using it more than my beloved Sugar Lip Balm. It works beautifully as a base for lipsticks too.
15 Melbourne has a ton of lovely homemade products and I think most have a nice price point. I love supporting smaller independent brands so it was my honor to feature this brand. I love how a great deal of the products are unscented and I'd also love to see some more products in their line-up. Maybe a natural body splash and body oil? Hmmm…
Check out 15 Melbourne and if you make any purchases, tell 'em B from Clumps of Mascara sent you!