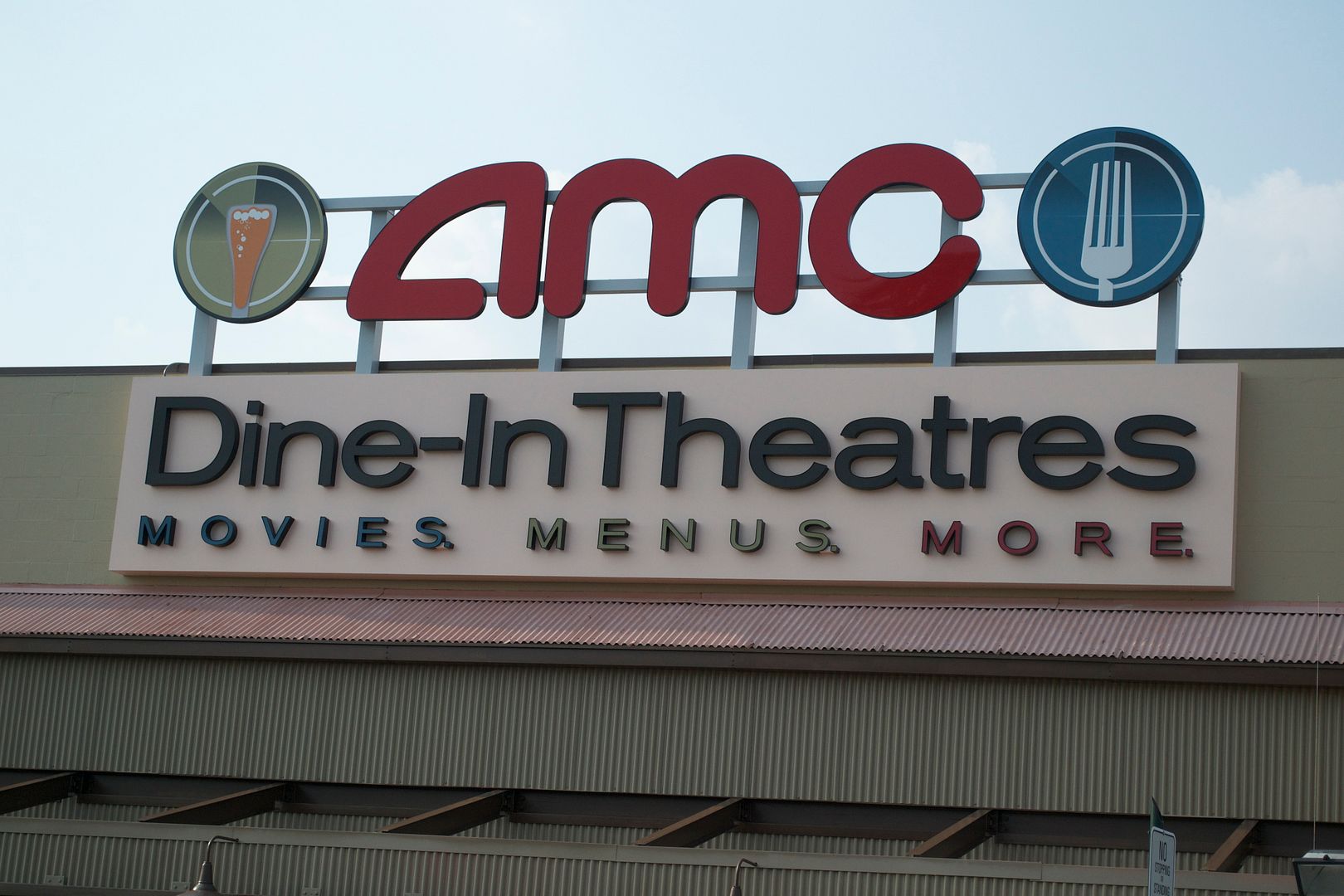 It took me a little more than 3 years to realize it, but living in Orlando is pretty cool. While most locals don't spend a lot of their time around tourist-y areas (although, I certainly don't mind it), it's great to find attractions that a local wouldn't mind headin' to every now and then.
Welcome to AMC's Dine-In Theatres. This is where where a dinner AND a movie are combined to create the ultimate movie viewing experience.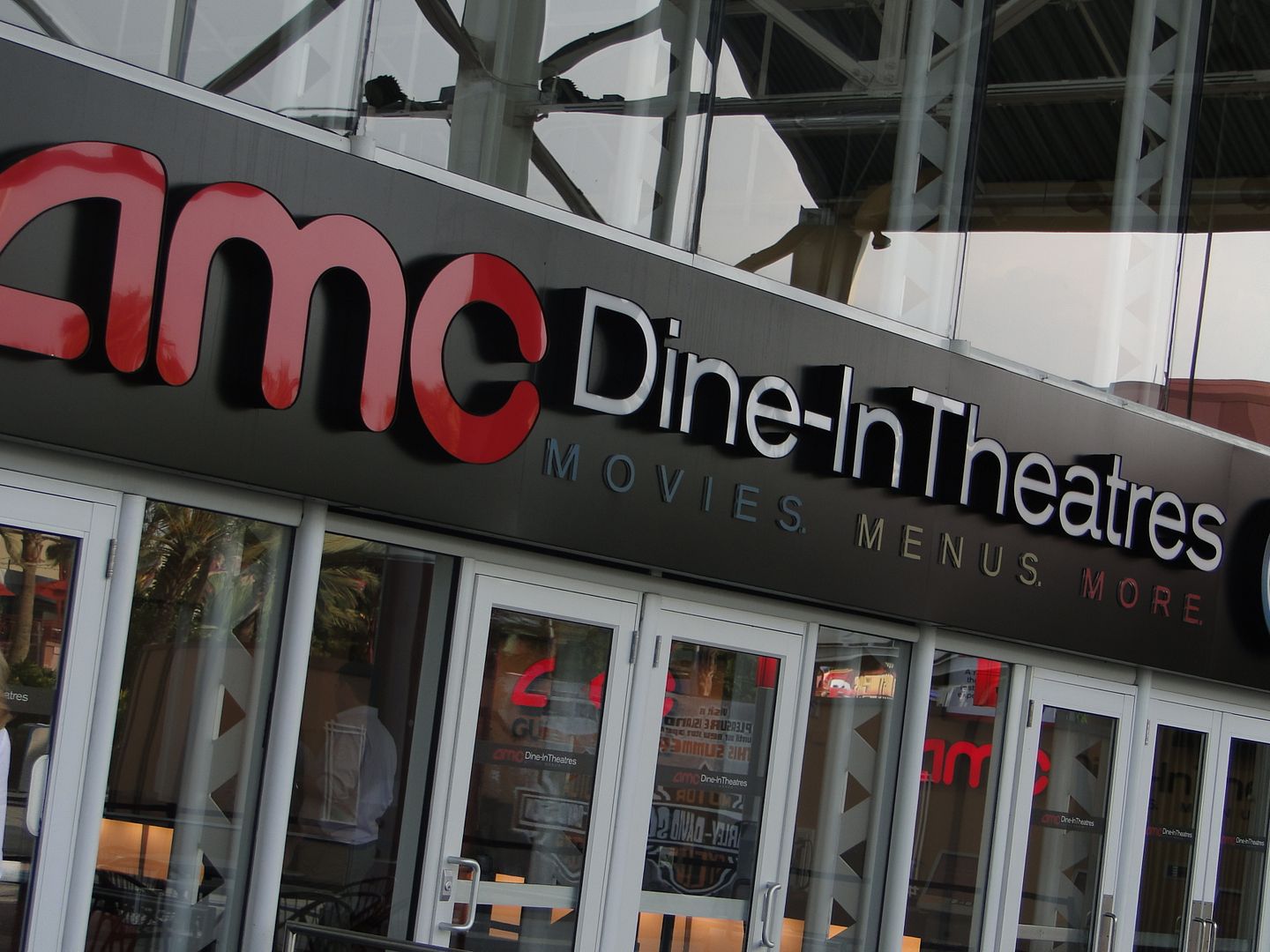 We've all been there. We go out to eat, rush to eat our food to head to a movie, right? We've been doin' it for years. But what if you could eat a fine meal, drink a beer AND watch a movie in one sitting? AMC Theatres makes this happen. Located in Downtown Disney, the theatre is perfect for tourists who want to catch a flick in between theme park hoppin' or locals who want to enjoy a dinner AND a movie.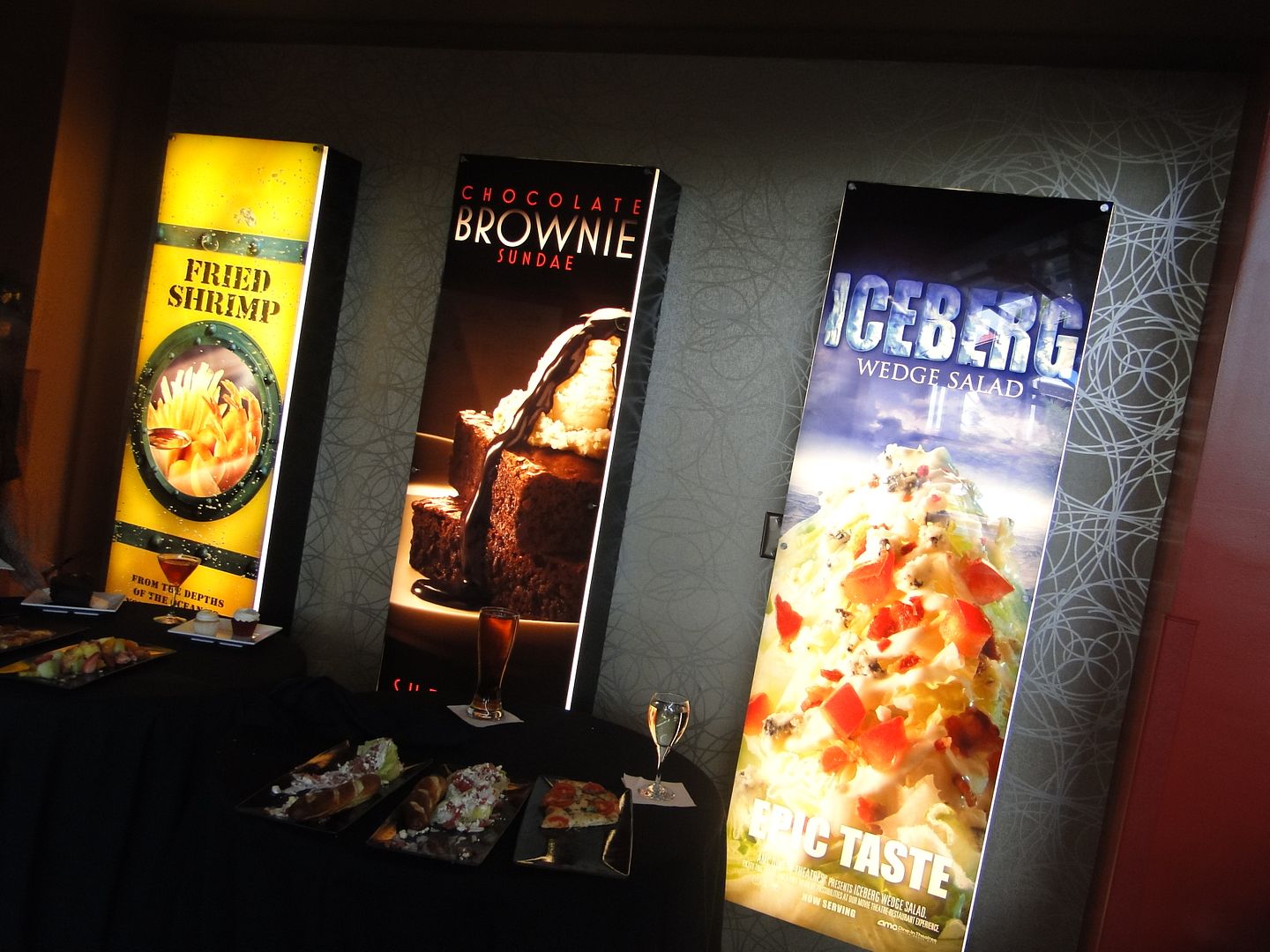 And I know what you're thinkin'. "This is gonna to cost an arm and a leg, right B?" Wrong! Ticket prices are generally $2 more at the Dine-In Theatre. Not bad, uh? When you walk in,  selection of drinks at the bar greets you.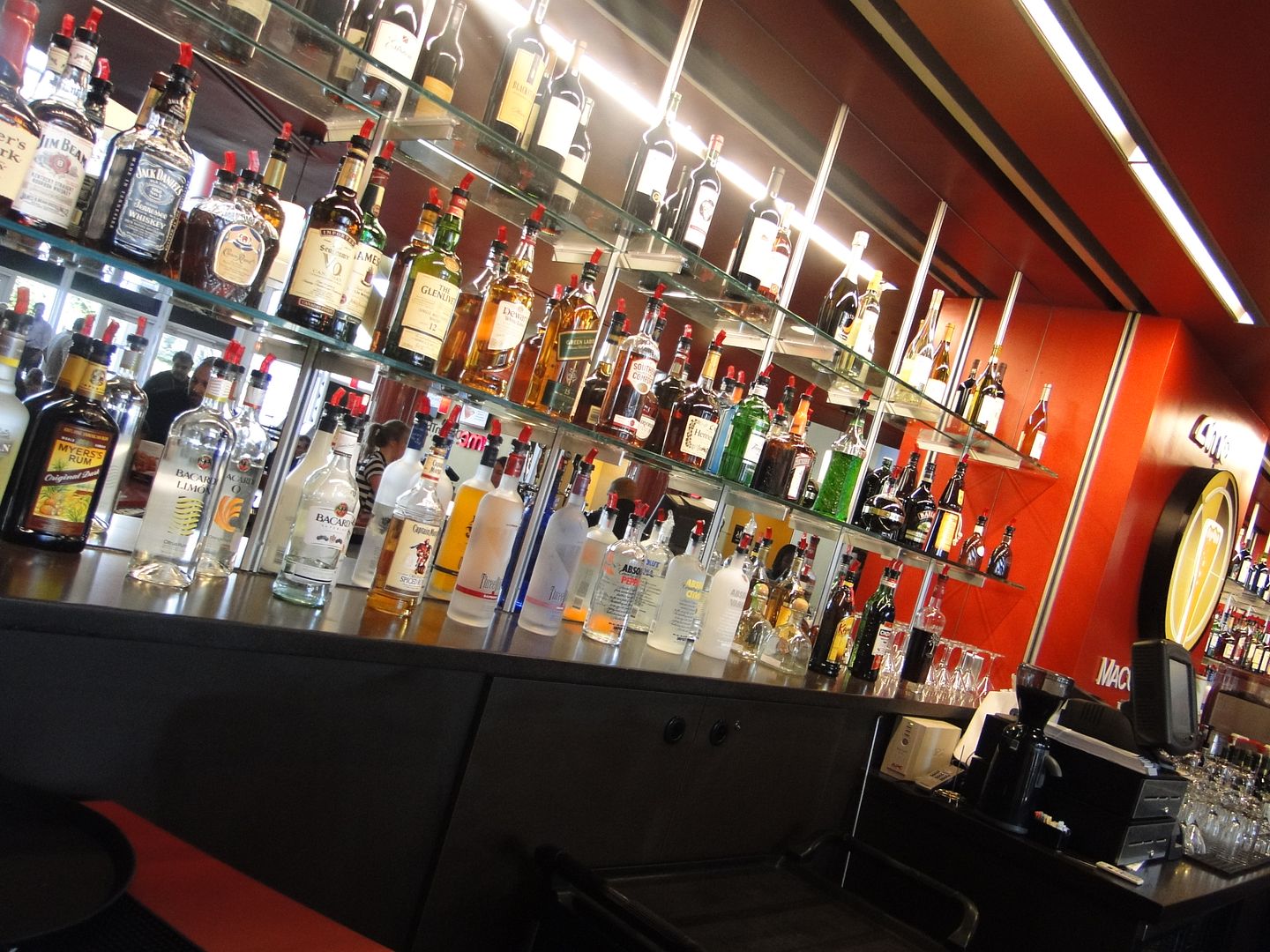 Comfy lounge chairs are bar stools are spread throughout the lobby making it perfect for conversations and relaxin' before your film starts. A few minutes before showtime begins, you can head into your auditorium…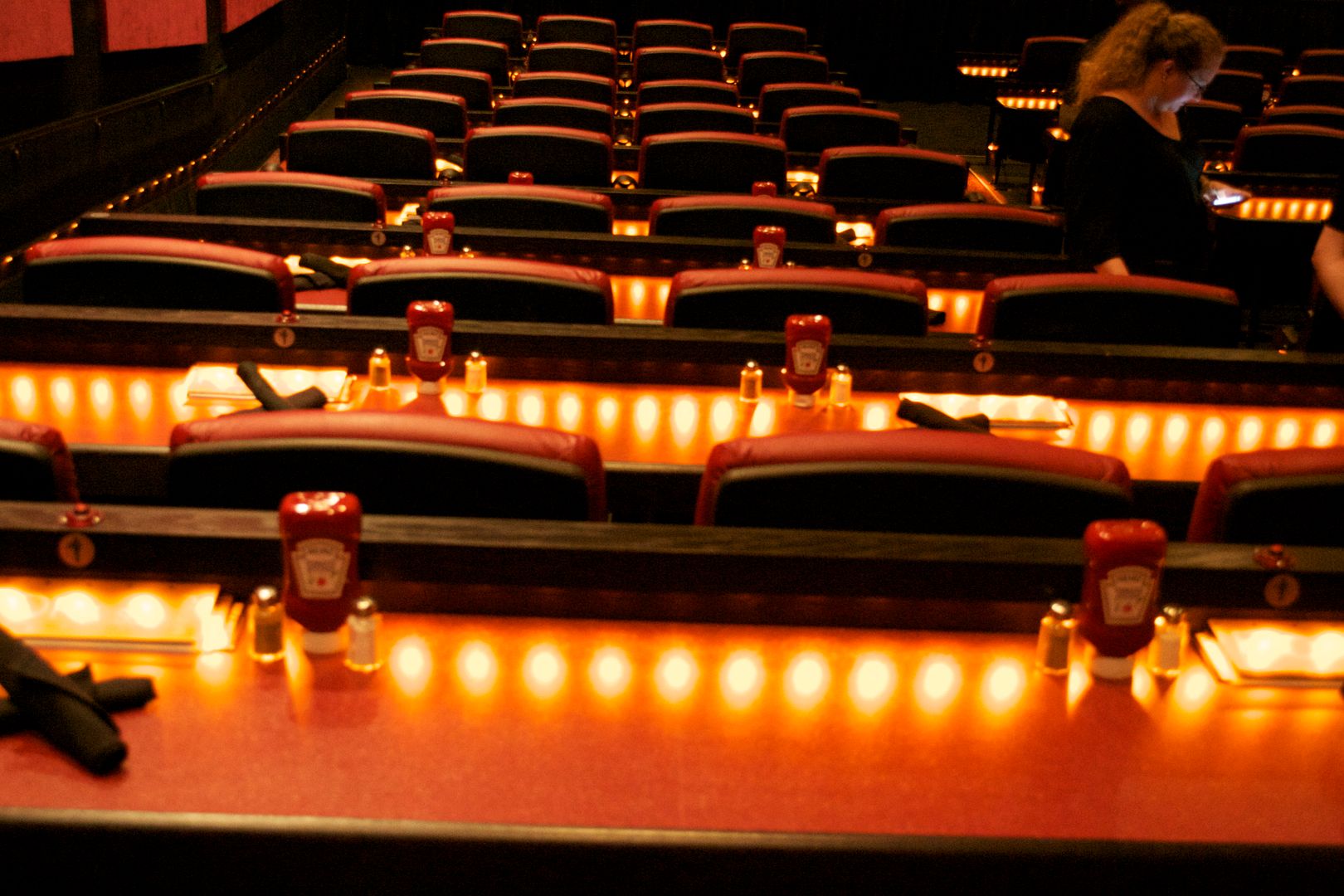 …and plunge into the comfy leather seats.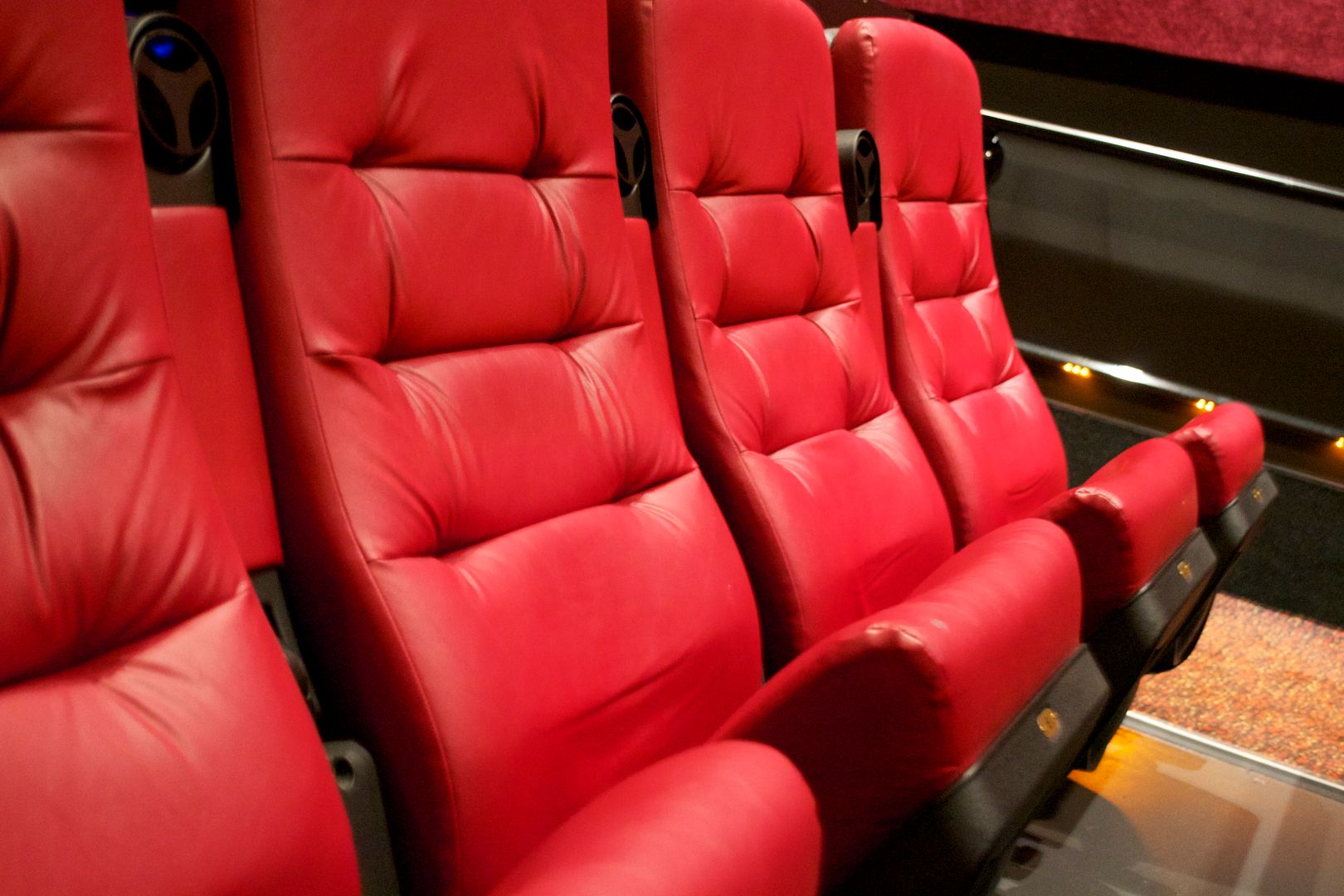 These aren't your ordinary movie chairs. These are sooooo comfortable. There is also reserved seating for wheel chairs and booster seats for the kiddies. Once you get all settled, flip through the menu.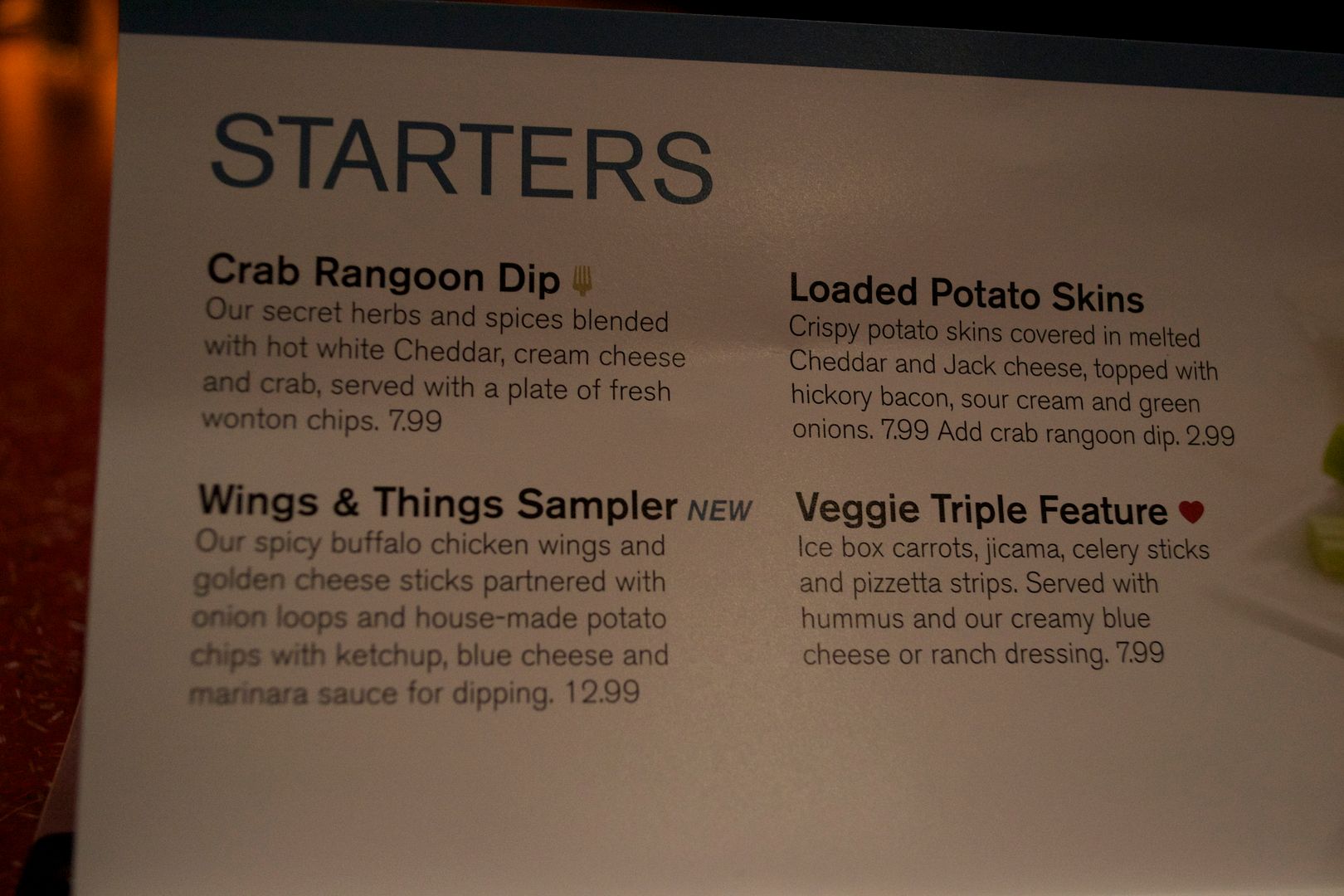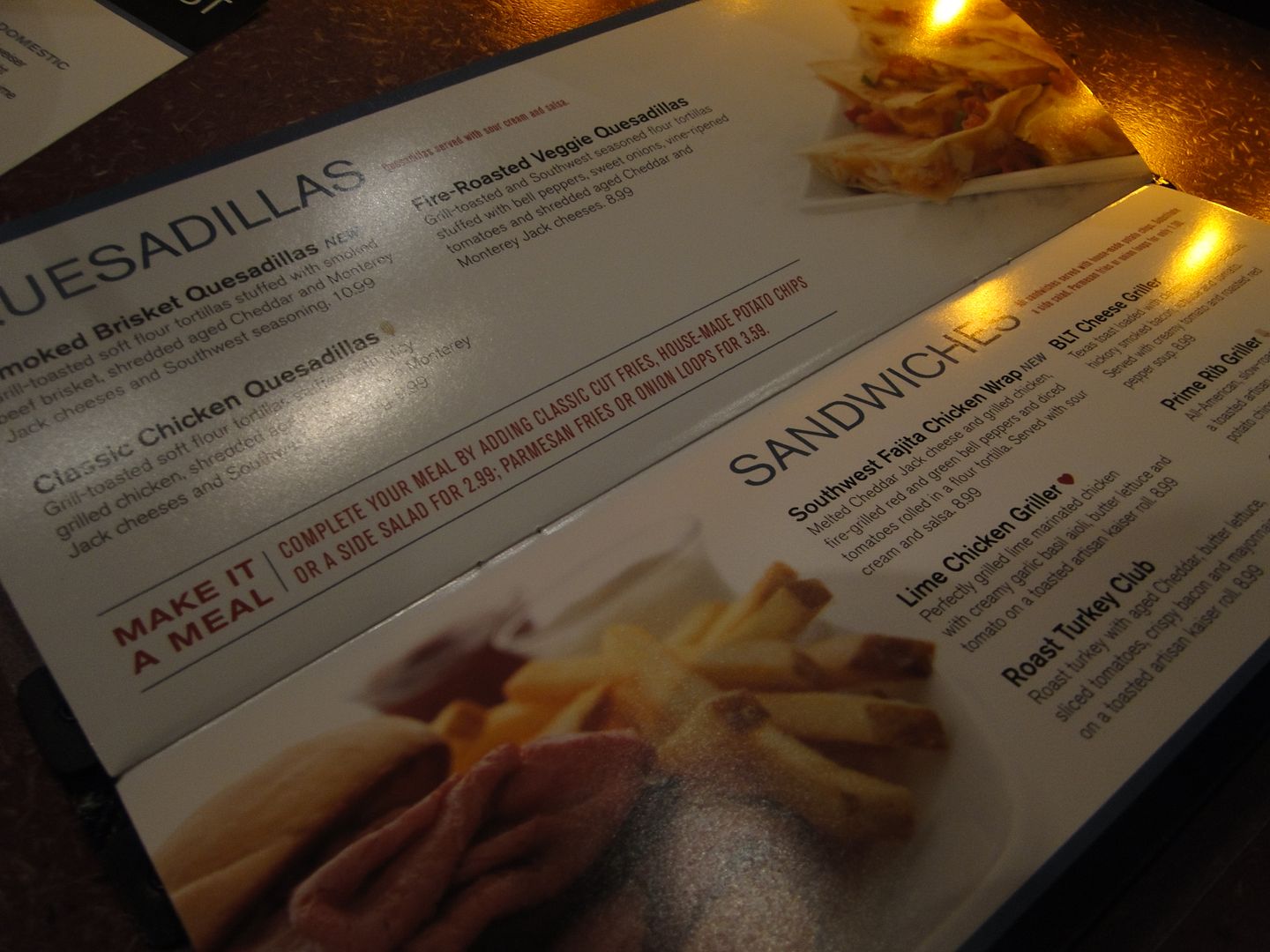 Appetizers are reasonably priced ranging from $6-$9. And I'm not talkin' about popcorn and nachos. We're talking yummy parmesan cheese fries and gourmet crab rangoon dip.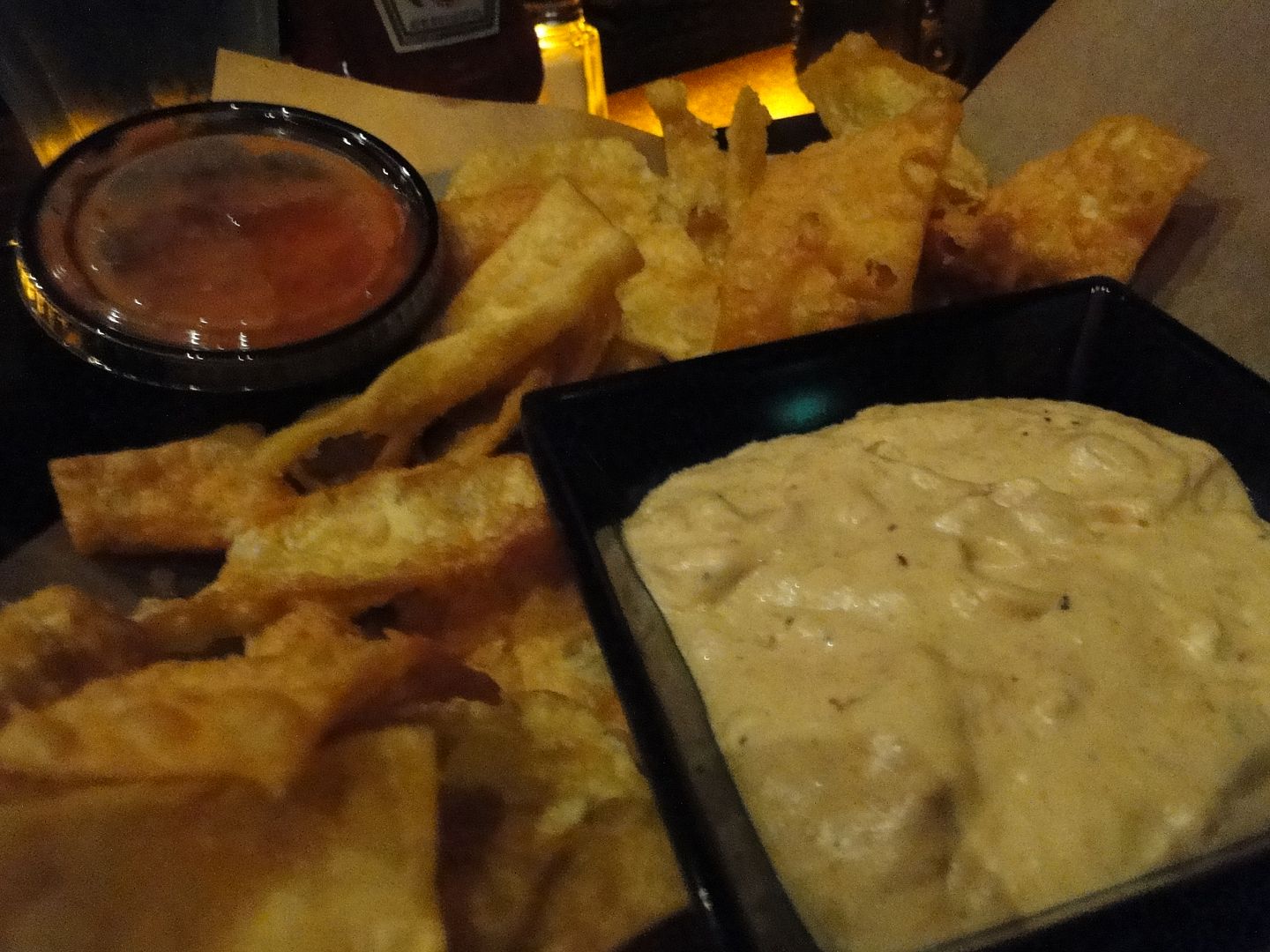 The entrees are are priced well too. I sampled a delicious flatbread.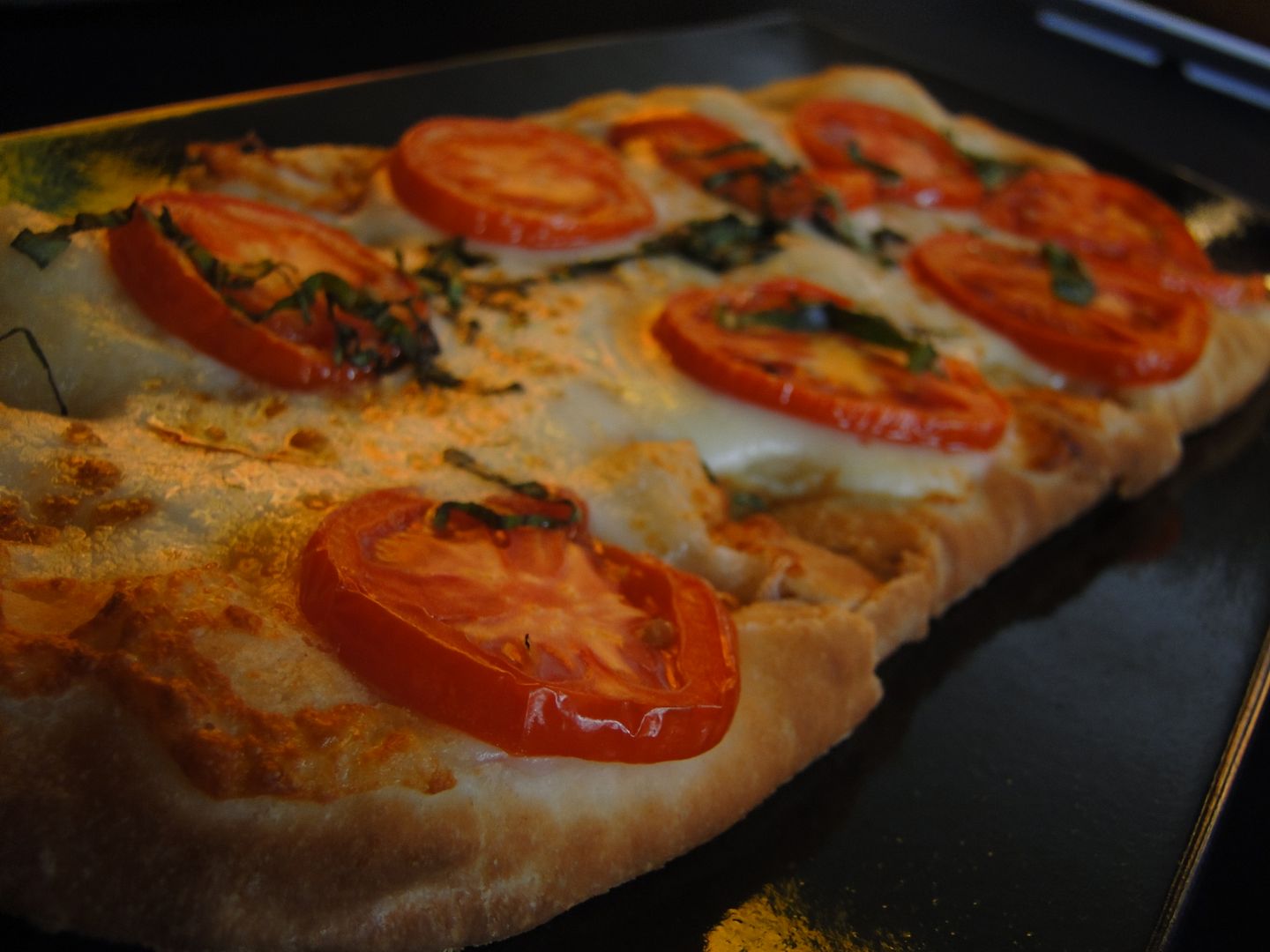 Just as you're getting settled in your seat, a waiter or waitress floats on by and asks what you'd like to have. She takes your order in a cool tablet lookin' gadget…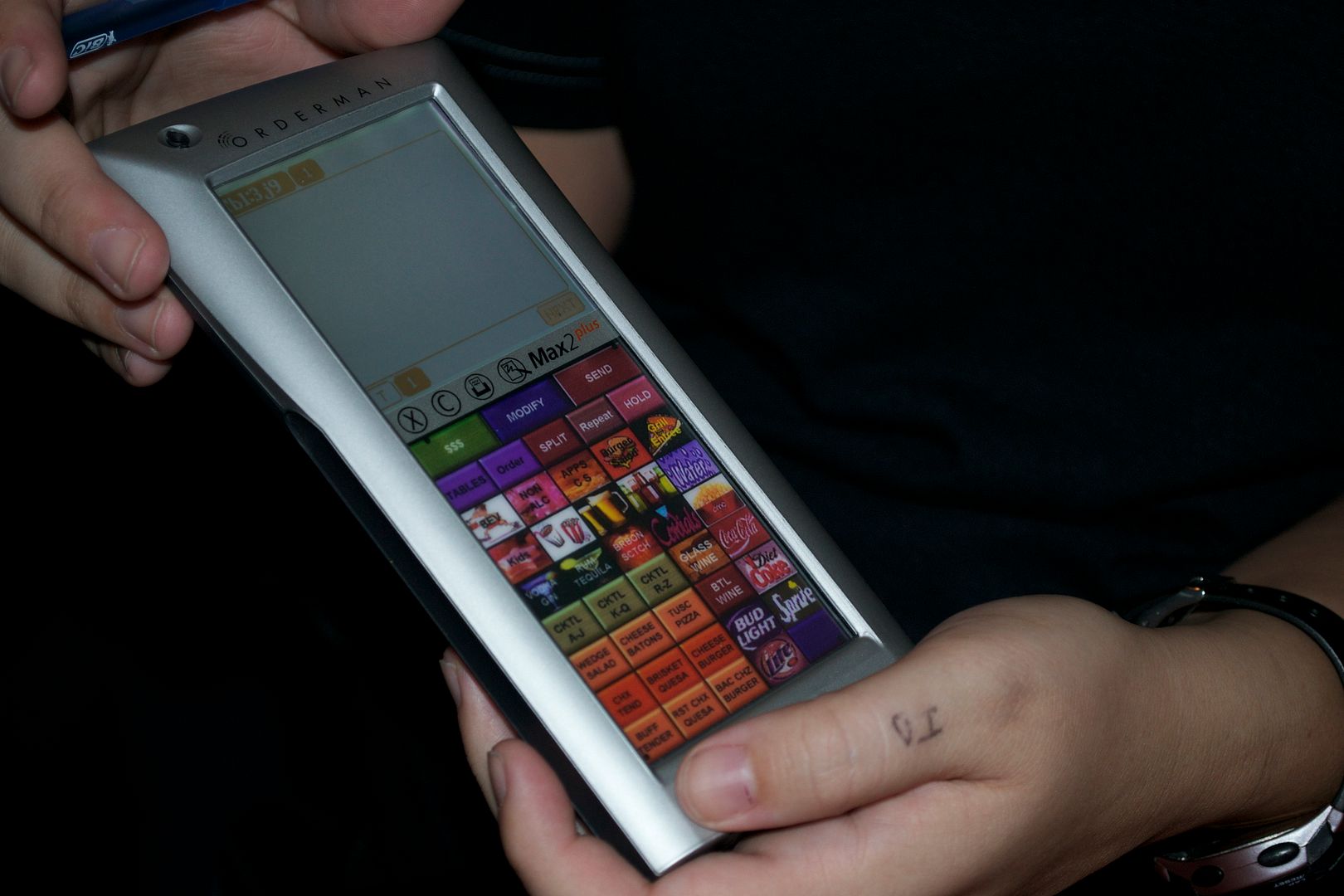 …and within minutes you've got your meal. Need a refill on that drink? Want to order dessert in the middle of the movie? No problema. A simple press of a button in front of you and your waiter or waitress as at your service; discreetly and promptly.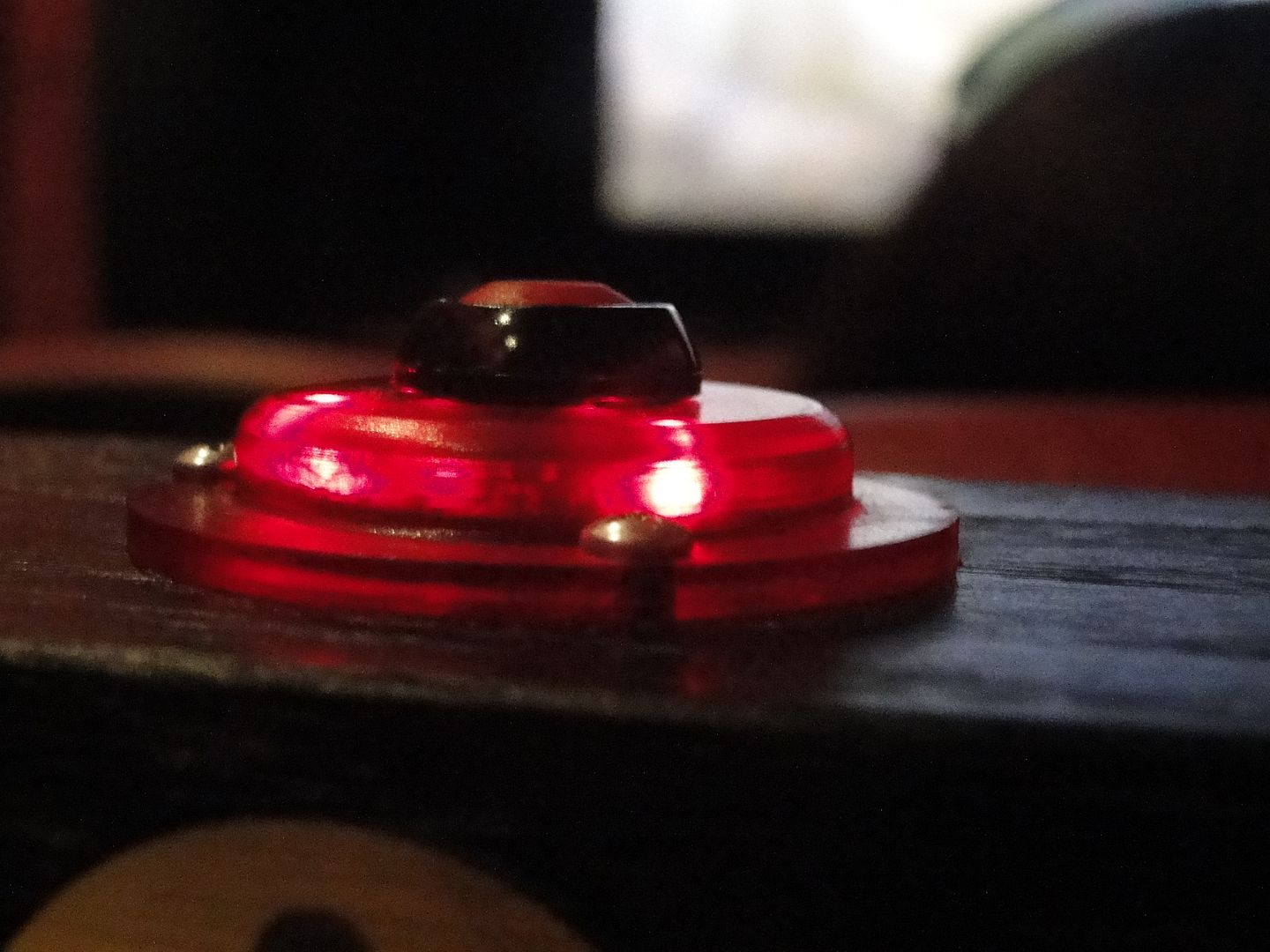 I know for a fact that I'll be returning to this theatre. The food alone was definitely worth a re-visit. The entire experience just felt top-notch. AMC Dine-In Theatres are also in 7 other locations including Kansas City, Atlanta, Texas and a few locations in New Jersey. For additional pricing and details check out the AMC  Theatre website.
Think you'll be stoppin' by this theatre the next time you're visting Orlando?
I received a complimentary appetizer, meal and movie viewing as a guest to a media event.