Welcome to another post of Amor de Lacquer….the series all about nail polish and nail care! Send me your requests, suggestions and ideas to Brittany@ClumpsOfMascara.com.
It's summertime, y'all! I know so because the heat index in Central Florida stays around 109 degrees Fahrenheit. And what's the only think that can cool a sista down in heat like that? That's right…some cool AC. But pretty nail polishes from Diamond Cosmetics' Summer collection don't hurt either. 🙂
I LOVE this robin blue. It almost reminds me of Zoya's Yummy but Magens Blue Bay is a wee bit cooler.
Not a super unique shade but the next time I take a stroll on South Beach's Collins Ave, I'm going to rock!
Although we may have seen several pastel purples, I'm thinking Diamond Cosmetics needed this. I haven't seen a purple cream from them before. It applies beautifully but reminds me more of Spring than Summer.
I recently did a random weekend manicure and Magens Blue Bay and South Beach Pink
I applied 2 coats for each polish and didn't have any problems. It's not the most exciting collection from Diamond Cosmetics but if you don't have similar colors, you can grab the entire collection for $8! Click here to snag it…you know you want it. 🙂
Your fellow nail polish junkie,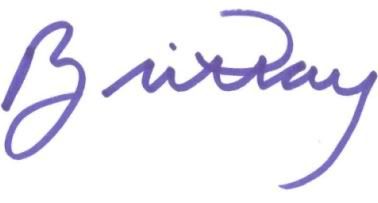 This review contains a sample product sent for post consideration. Read our disclosure policy here.