Welcome to another post of Amor de Lacquer….the series all about nail polish and nail care! Send me your requests, suggestions and ideas to Brittany@ClumpsOfMascara.com.
Nubar really knows how to release collections that make your heard turn. I love how most of their collections have color or formula themes. We've seen a collection of greens, mattes, browns (mega rare and unique!) and glitters. When it comes to themed collections, Nubar raises the bar and takes it to a whole 'notha level.
Now they are bringing us a collection of colors that goes back to home.
Reds!

Enchanting Red is nice. I don't think I've ever worn a red like this but I can dig it.
Fiery Red is more up my alley. It's one of those "Look at my red nails!" colors. Loves it!
Torrid Red is described as a dark red with pronounced shimmer. It's not my favorite in the bunch but it's an awesome fall color.

Seductive Red is a winner in my book. What a flawless magenta-esque red. I love it! Even if it did drag on the cuticles a bit.
Sultry Red is another polish that drags to the cuticles. The formula is a wee bit watery on this baby. Still a nice subdued fire engine red with shimmer.
Sensual Red is my favorite because it is a stunning cream and applied beautifully.
Cabaret Red and Lustful Red are missing but not because I didn't swatch them but because I got all mixed up when I organized this post. I couldn't remember which polish was which! It frustrated me to no end. I mean, look at this…
These polishes look so much alike. Sure, one has more magenta in it than the other, but they are so close in color. I would have liked to see red glitter for layering. While I like this collection, I don't think that all 8 of the polishes are must haves. A good one or two should be just fine.
I did have a few application problems with some of these babies. Some were a little watery; hence the dragging on the cuticles. While it's not my favorite Nubar collection, I still give mad props to the company for releasing another cool themed collection.
You can buy the collection for $49.95 or purchase them individually for $7.49 here.
Other Nubar collections I've reviewed:
Going Green
Modern Mattes
Chocolate Truffles
Prims
Sparkles
Your fellow nail polish junkie,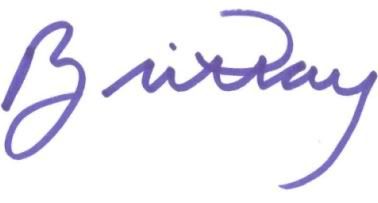 This review contains a sample product sent for post consideration. Read our disclosure policy here.