I have slowly been reviewing my stash of Wet 'n Wild MegaLast polishes and I'm showin' off 6 more of these gals.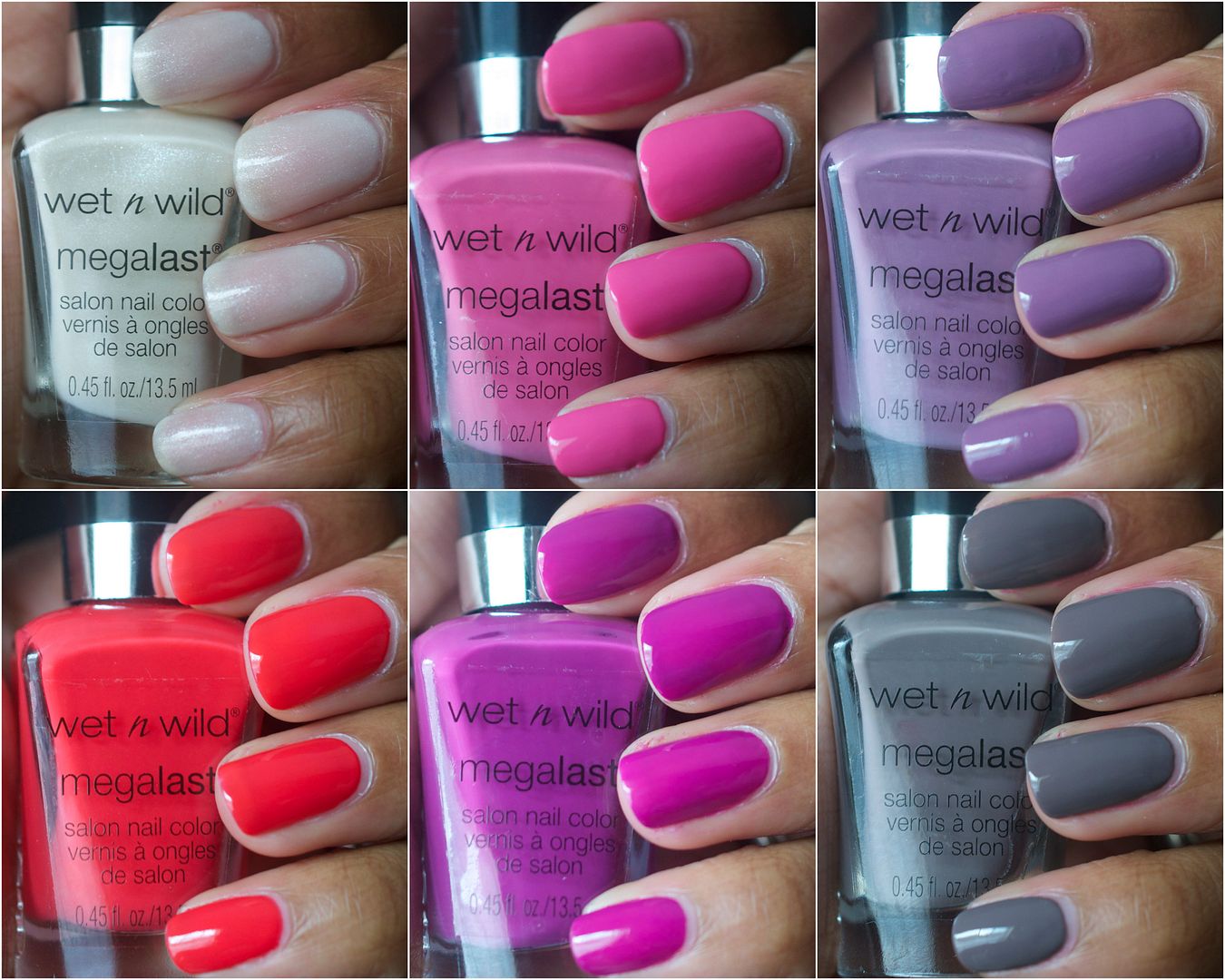 If you're a drugstore stalker like I am, chances are you've seen these babies before. There are a ton of 'em and in a pinch, these $2 polishes are all that and a batch of kale chips. Buuuut, these polishes also tote the larger wide brush and if you aren't a fan of that kind of brush, these may not be up your alley. But still – can you really complain too much about these kids since they cost less than a gallon of gas? Yuh.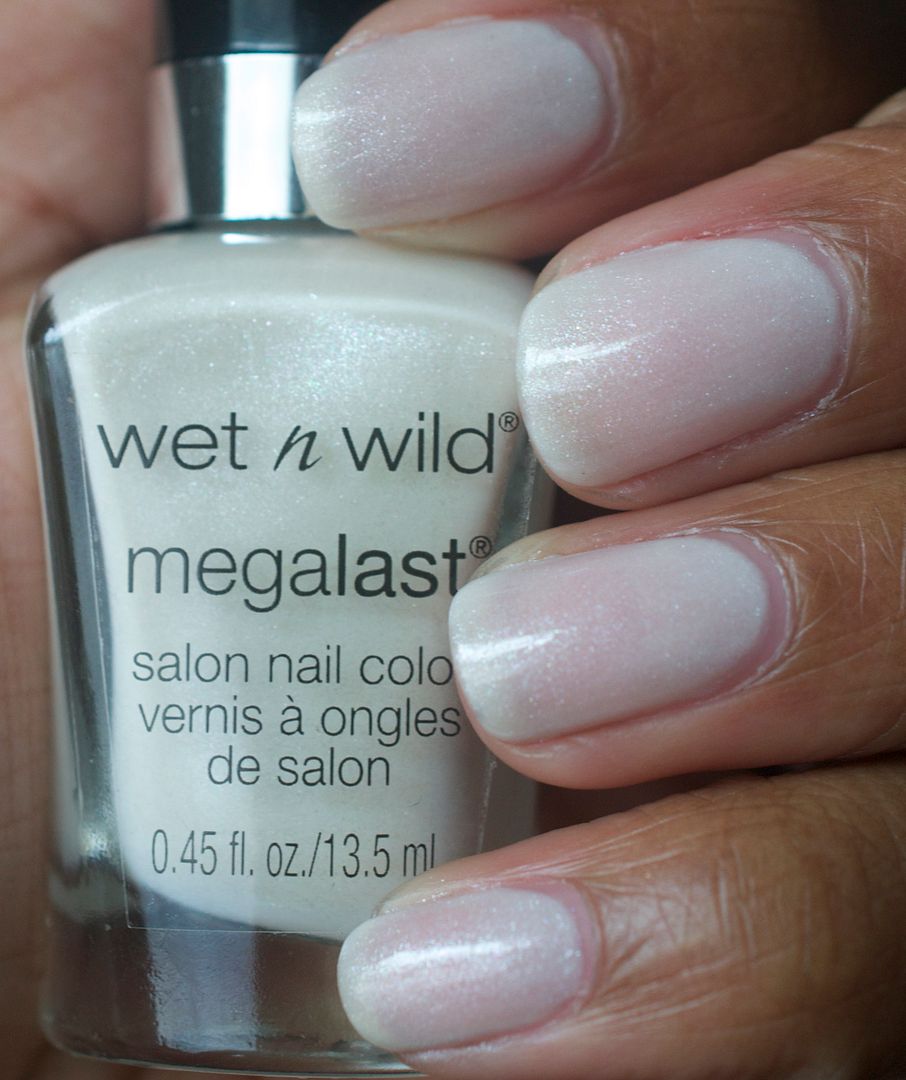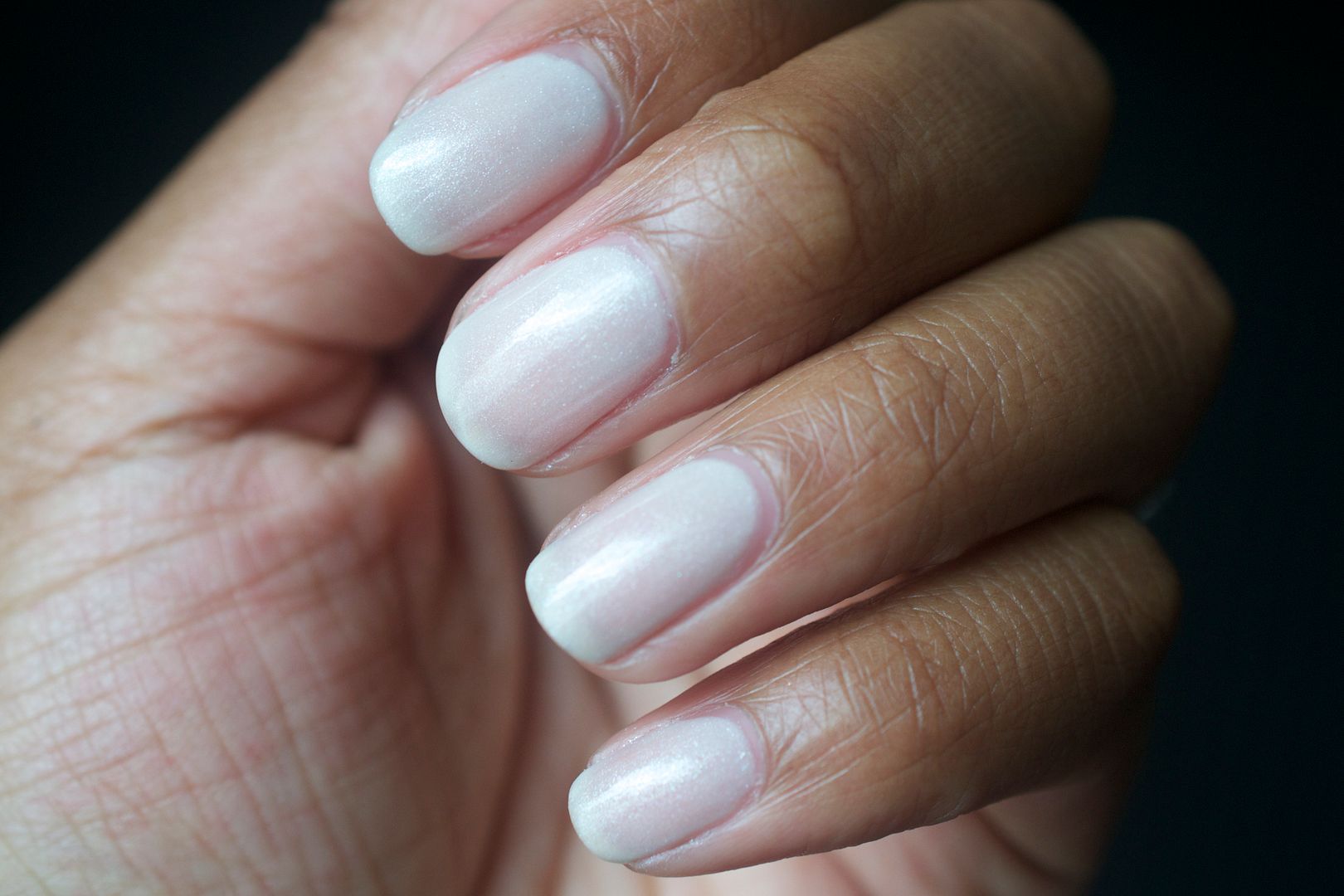 Break the Ice is a sheer shimmery white. I've only applied 3 coats of it but I'm thinking to get a true opaque finish, you may need to top it off with 1 more coat. I actually really LOVE this polish. It's sweet, icy and it's my favorite kind of polish for when I want a lil' somethin' without overdoing it.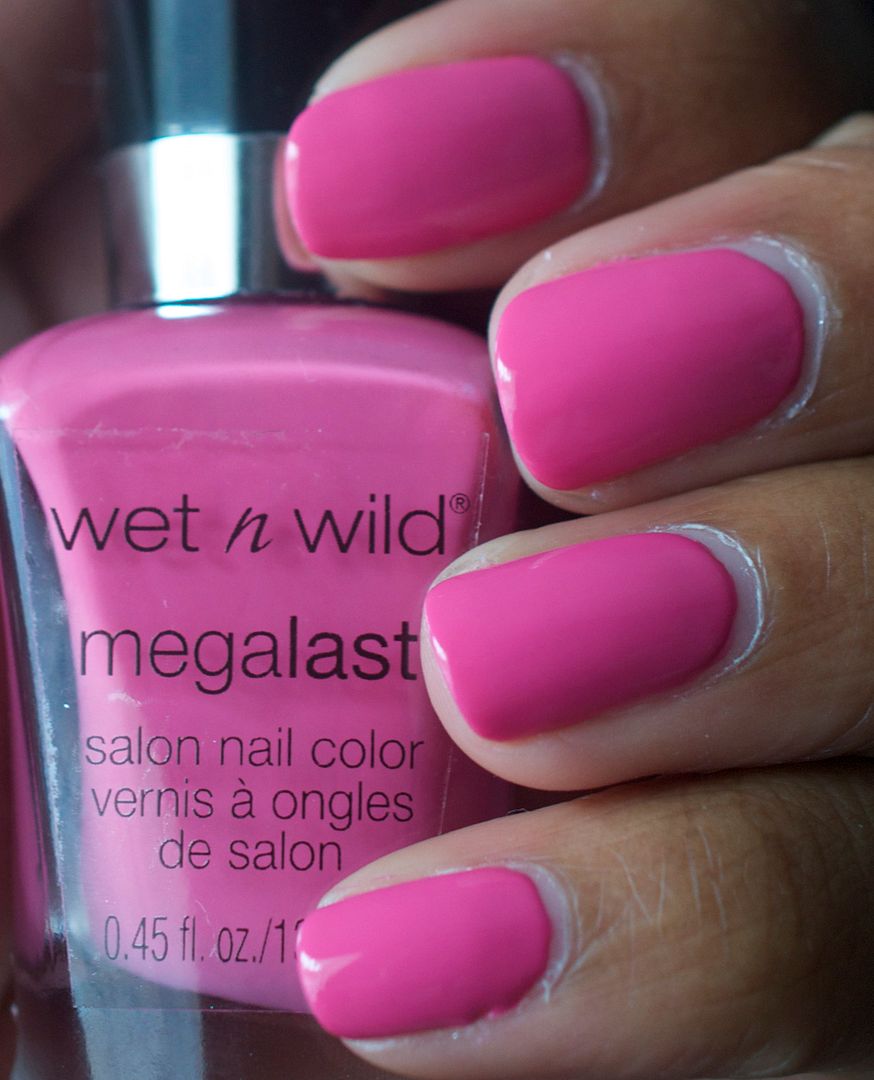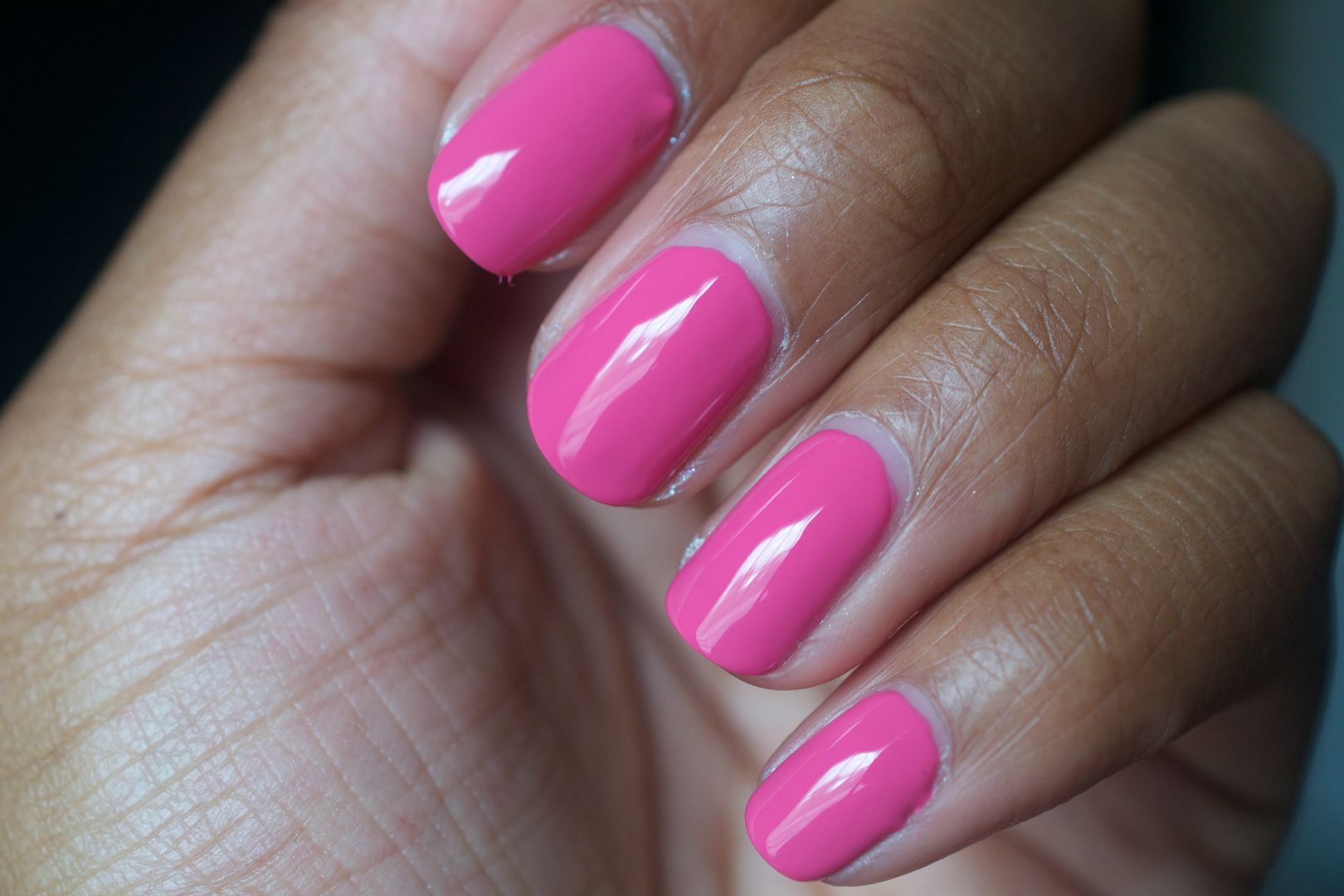 Candy-licious is your average creamy baby pink. There's nothing terribly unique about it but if you're into cheap pink creme polishes, this is a great one.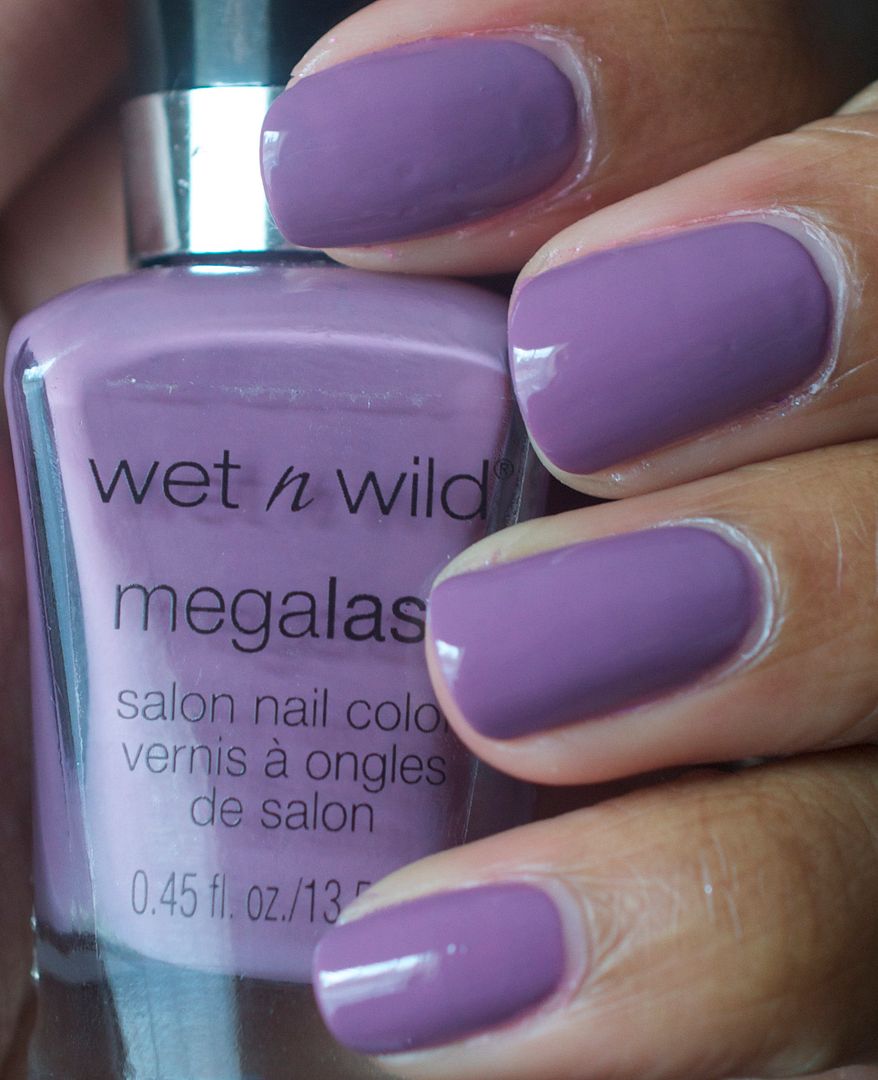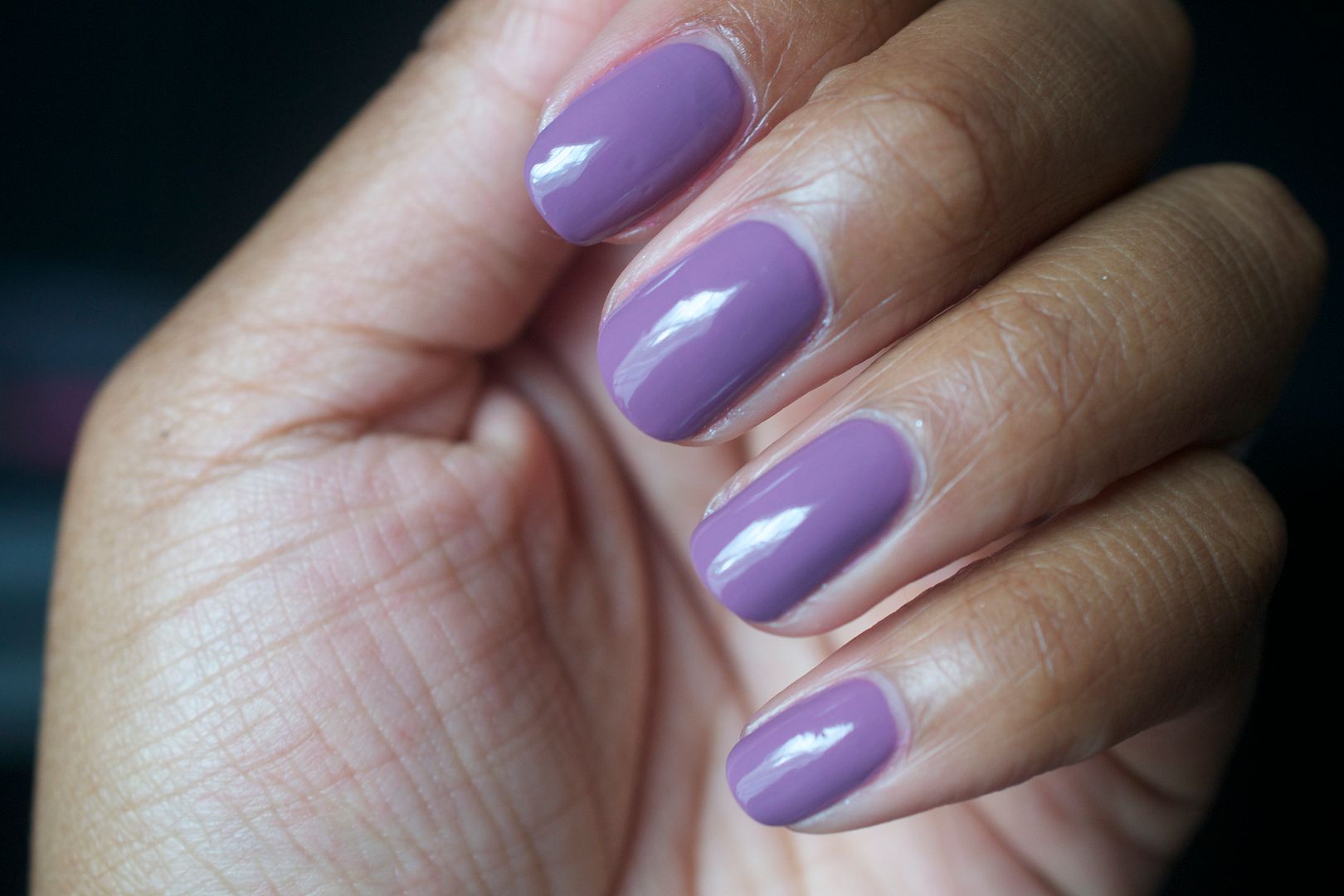 Bite the Bullet is a gray-ish lavender. It's all dusty and fantastic and I just LOVE it. I've got plenty of lavender polishes but whatever. You can never have too many of those. 😉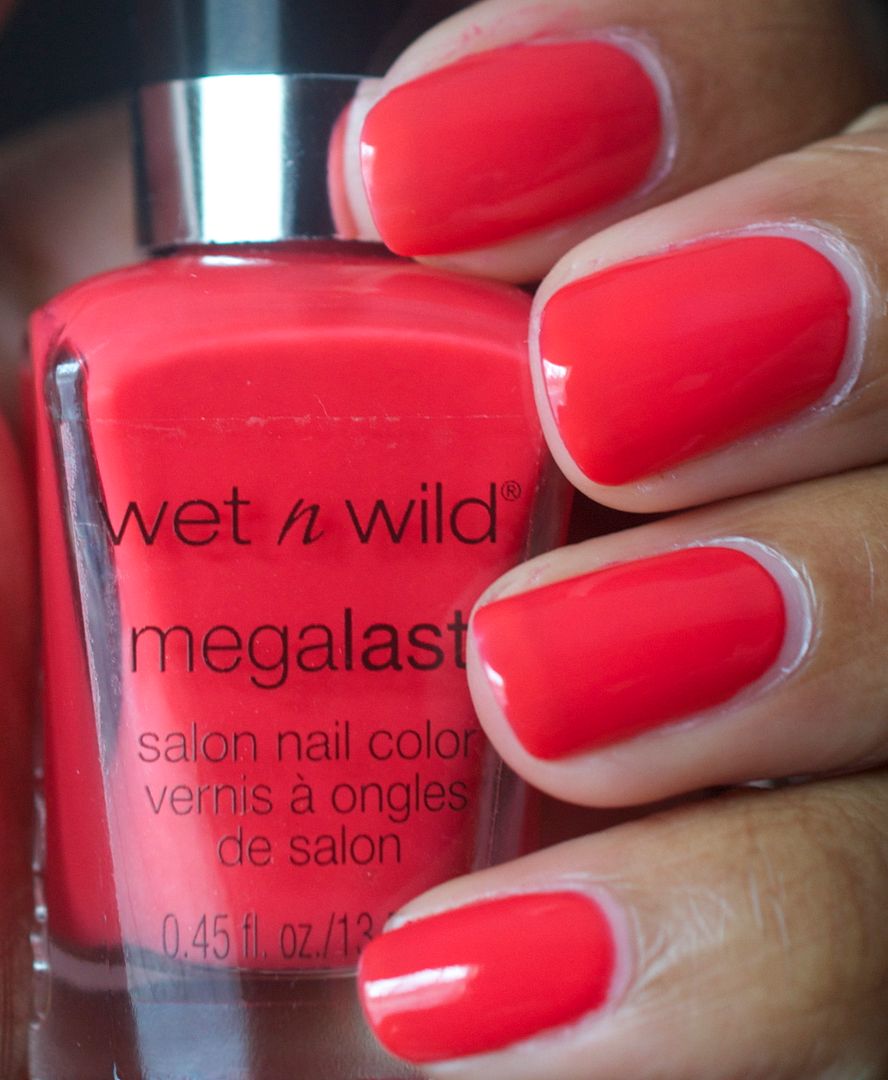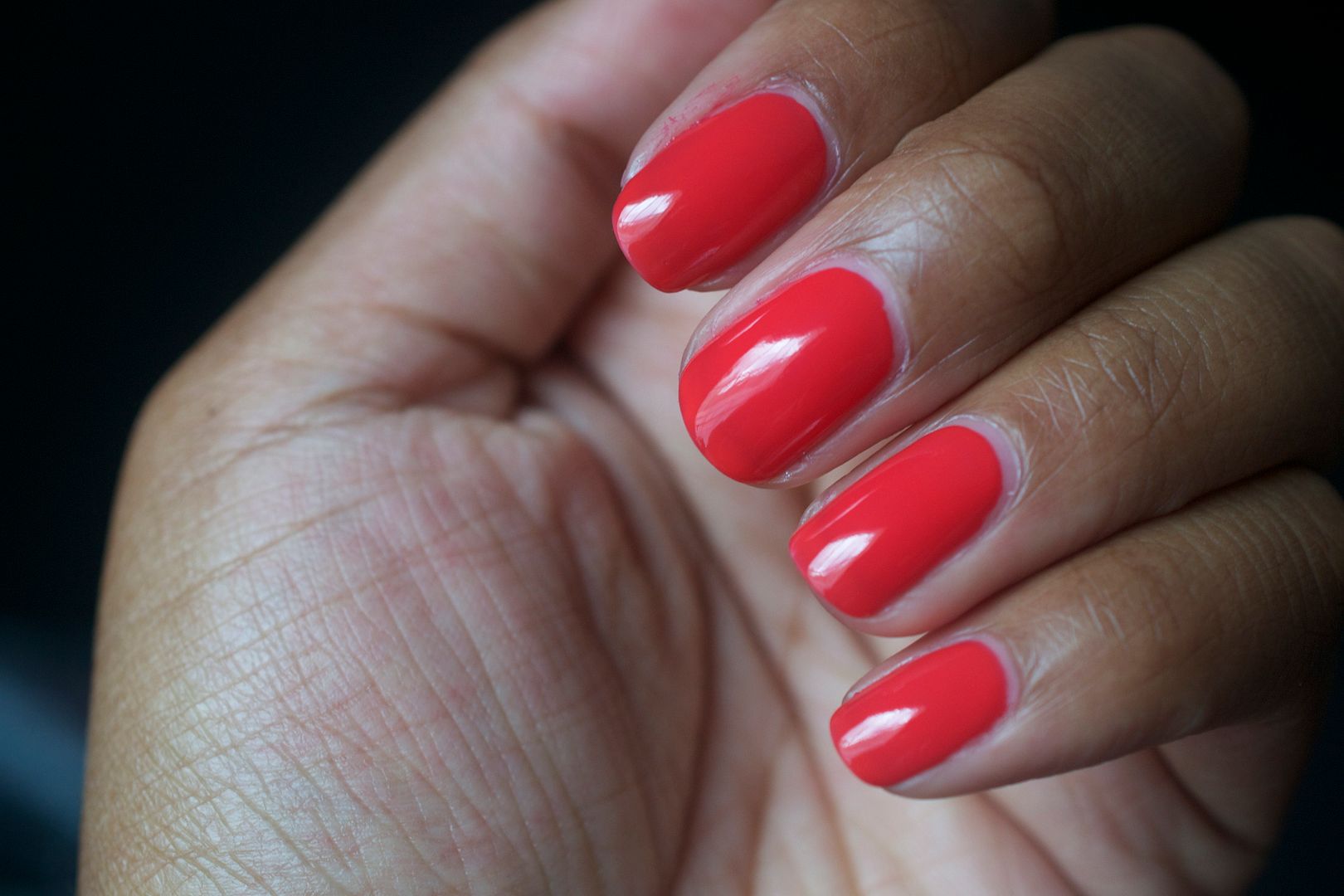 Heatwave is a bright coral that leans more on the red side and it is spectacular. I am currently rockin' this as a pedicure color and have no intentions taking it off any time soon. It rocks that hard.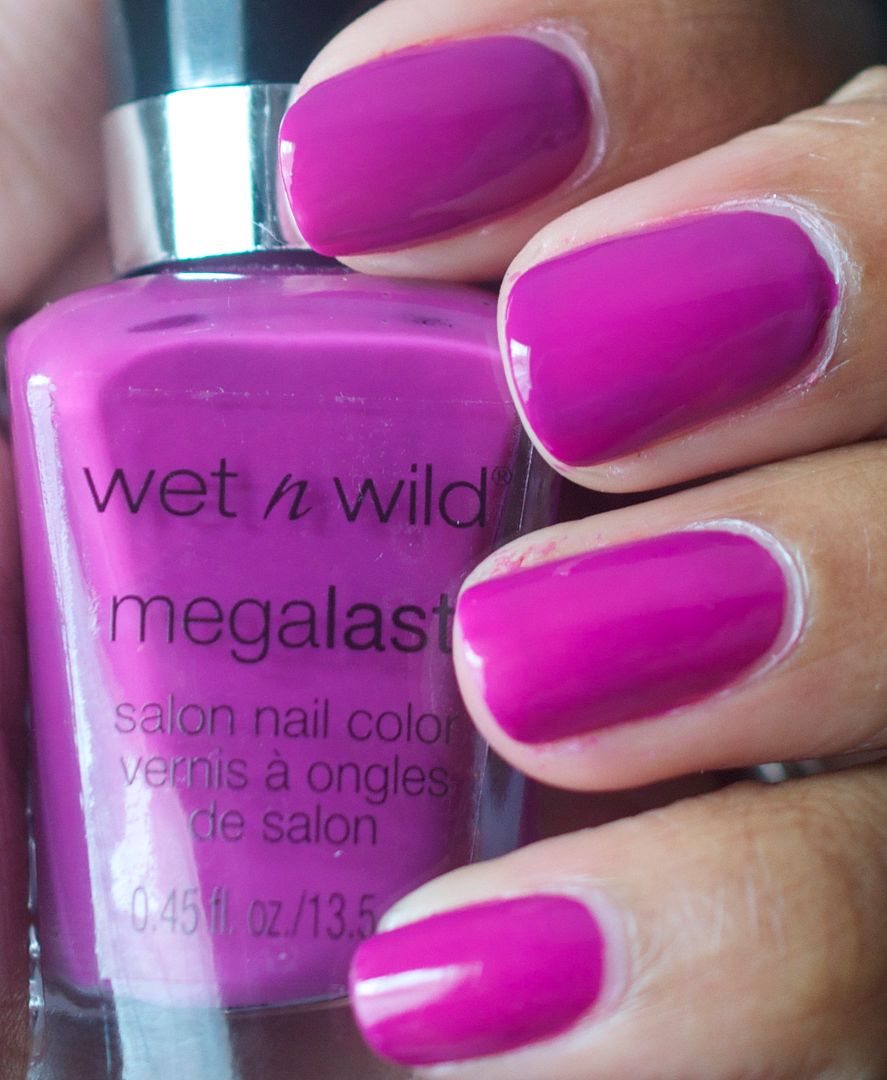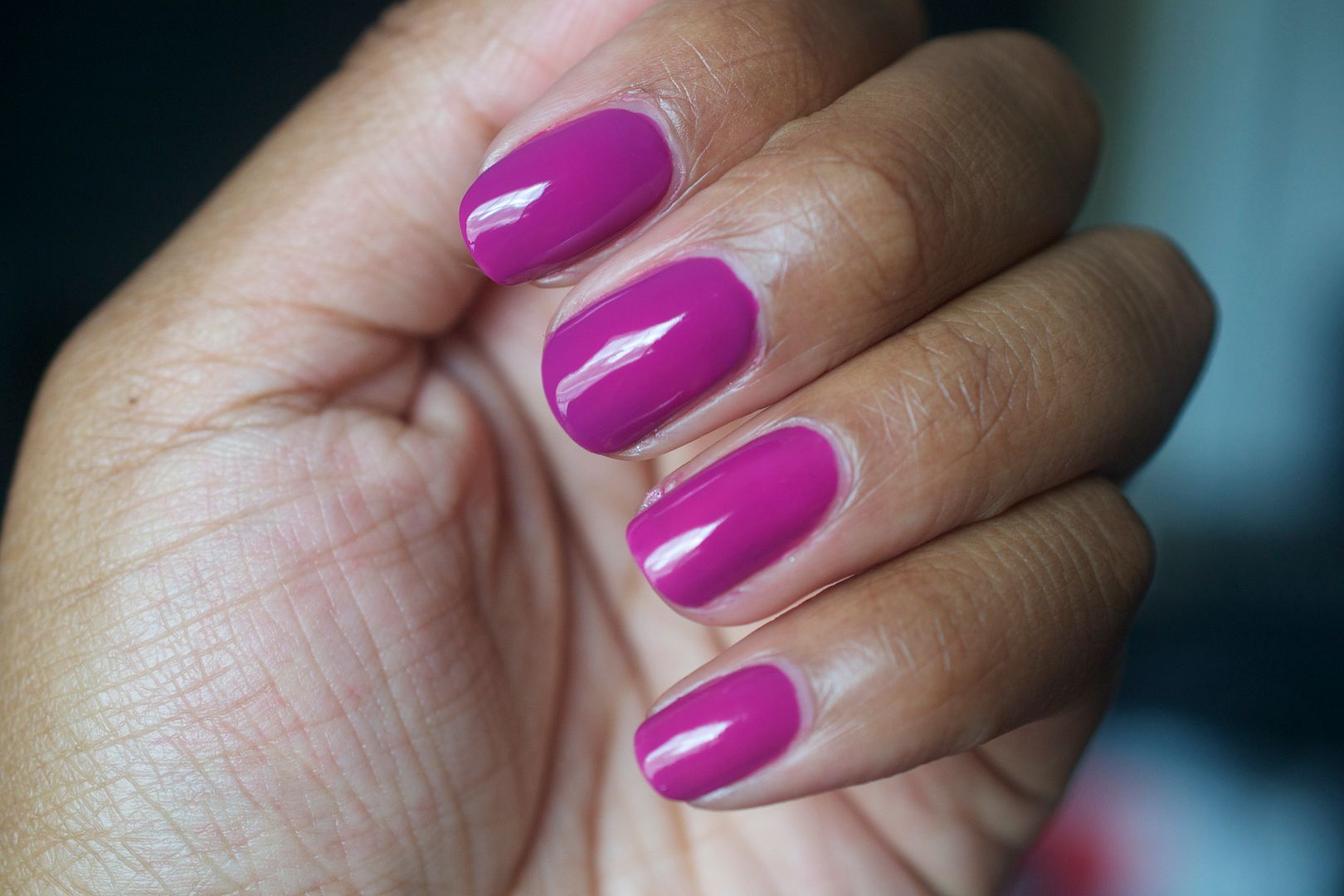 Through the Grapevine is a dusty magenta that has quite the purple punch. It's a beautiful creme and definitely is one of the more unique polishes in Wet 'n Wild's MegaLast line-up.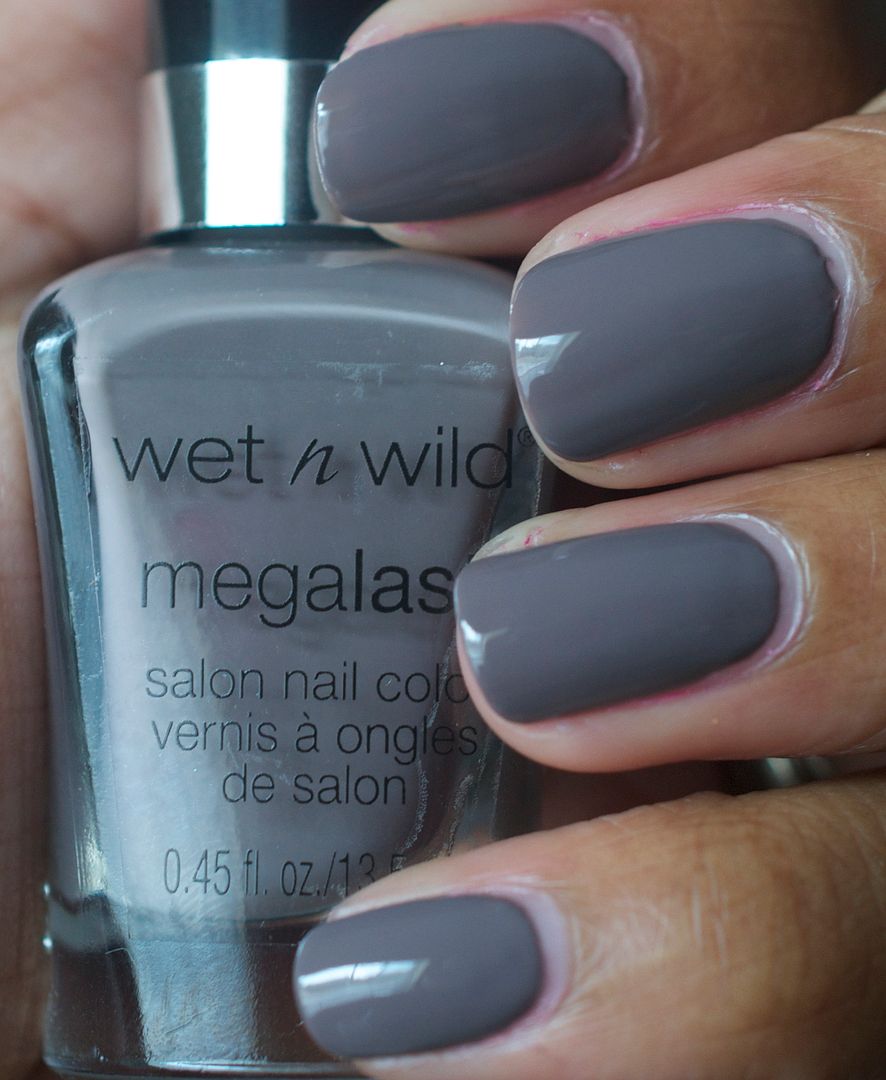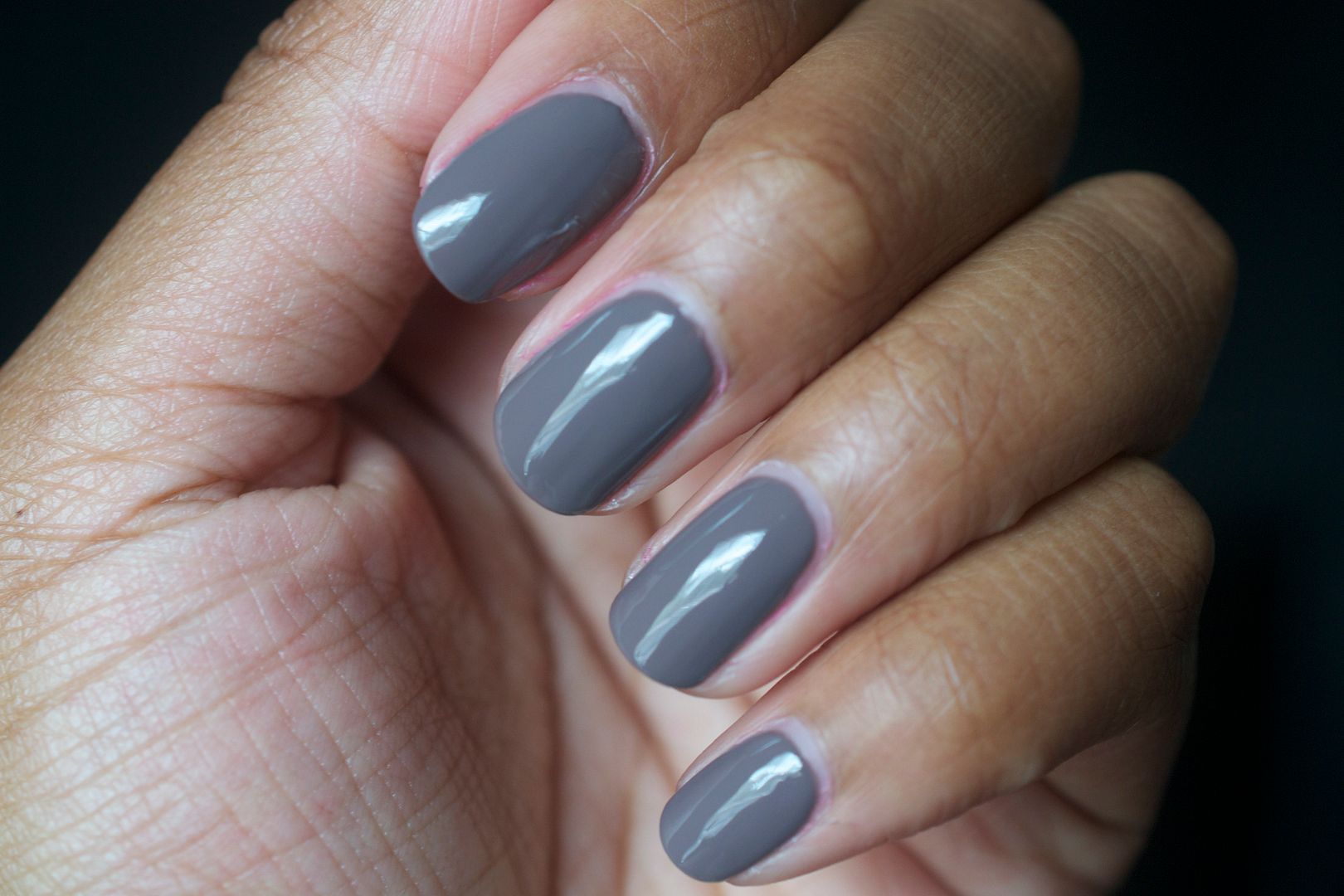 Wet Cement is a concrete grey. These are plentiful and if you haven't copped one yet, this is a good one to start with.
I always find the formula on these to be nice. Not perfect as some can be on the thicker side but nothing that small strokes can't overcome. If you can't find 'em in stores, check out Walgreens.com. You can scoop them up over there for only $1.99.
Any Wet 'n Wild nail polish lovers in the house?