Welcome to another post of Amor de Lacquer….the series all about nail polish and nail care! Send me your requests, suggestions and ideas to Brittany@ClumpsOfMascara.com.
Well my darlings, Zoya does it again. I feel like I say that about EVERY collection that they come out with. Don't blame me though. When it comes to nail polish, Zoya is superior. Their Wicked collection is no different.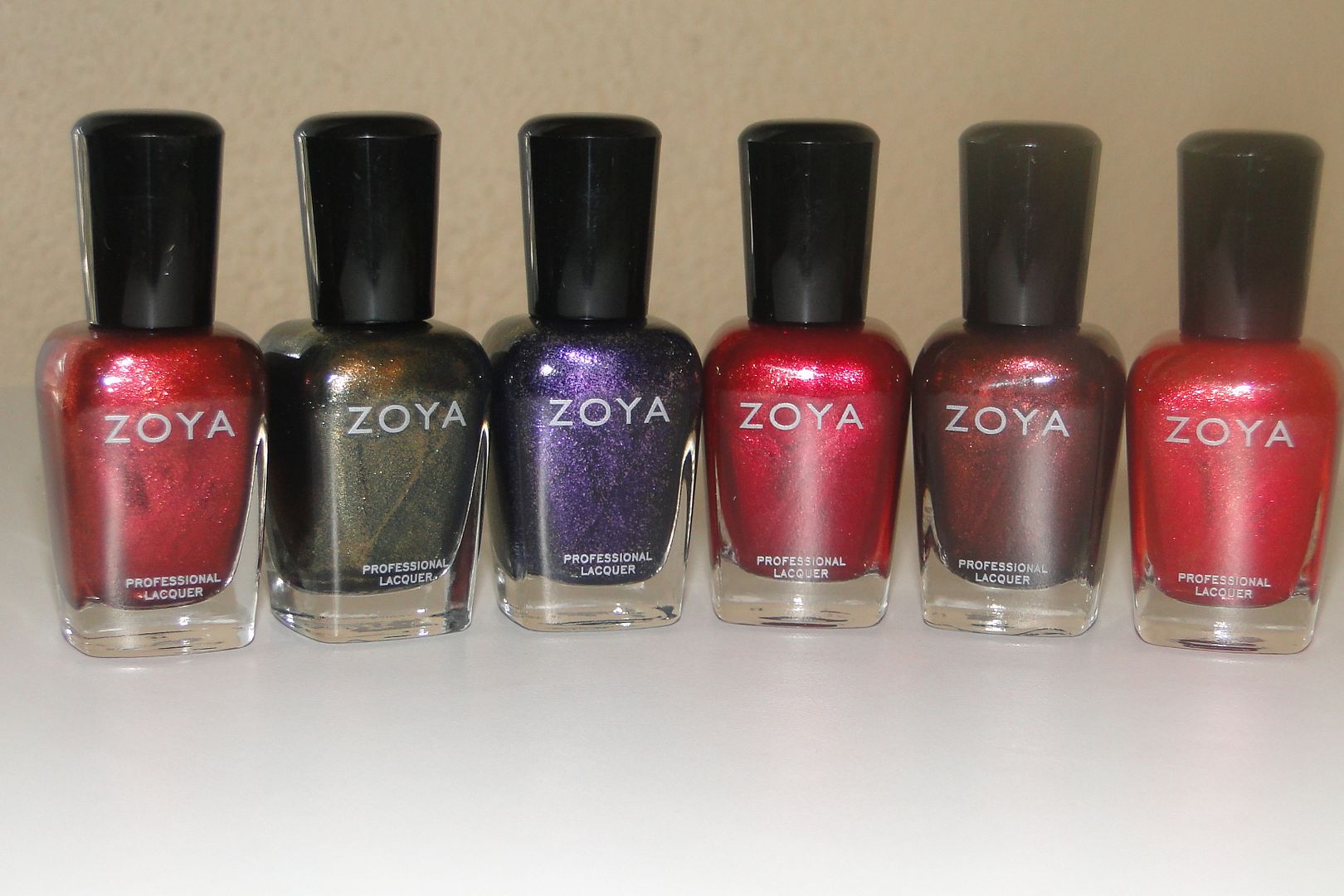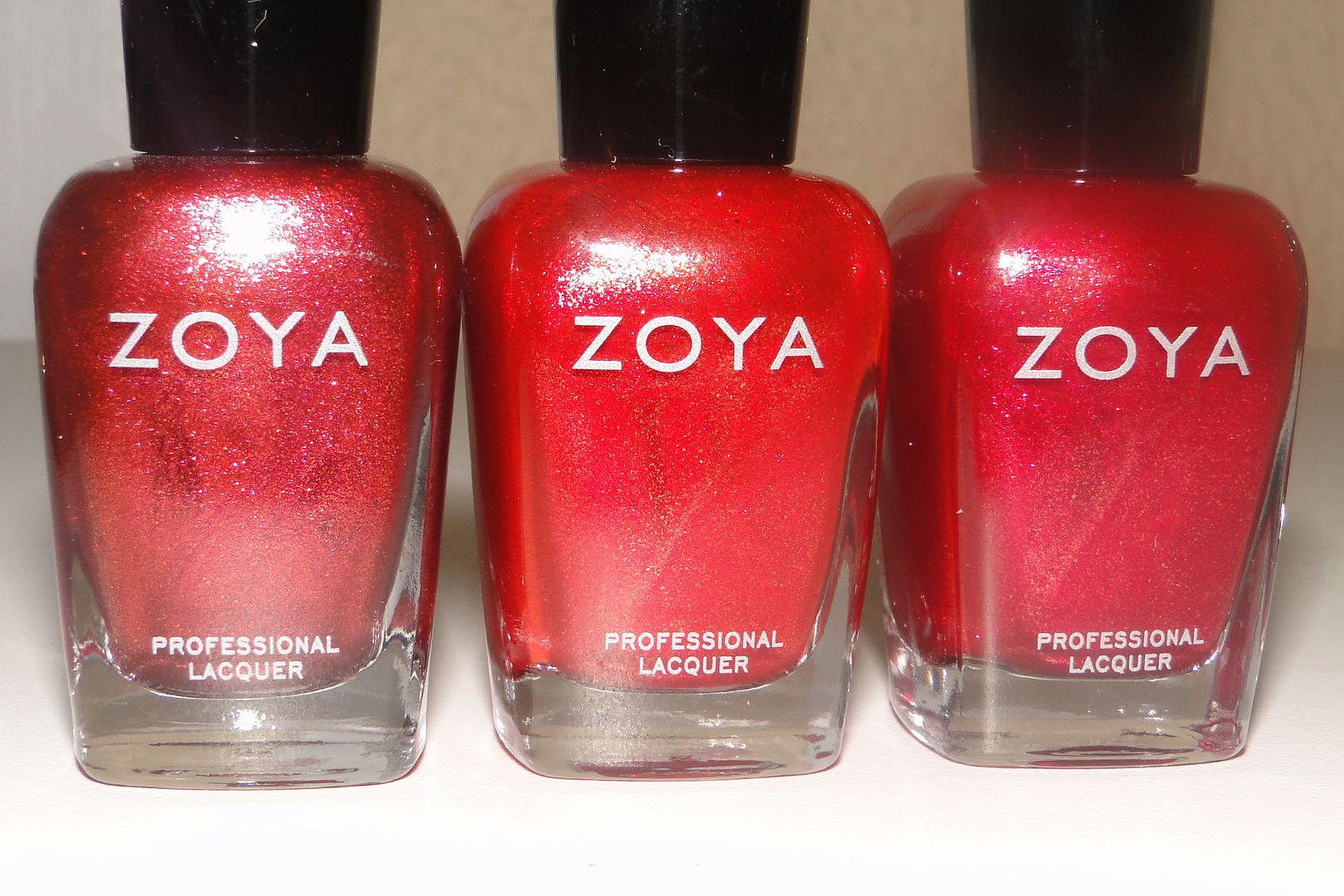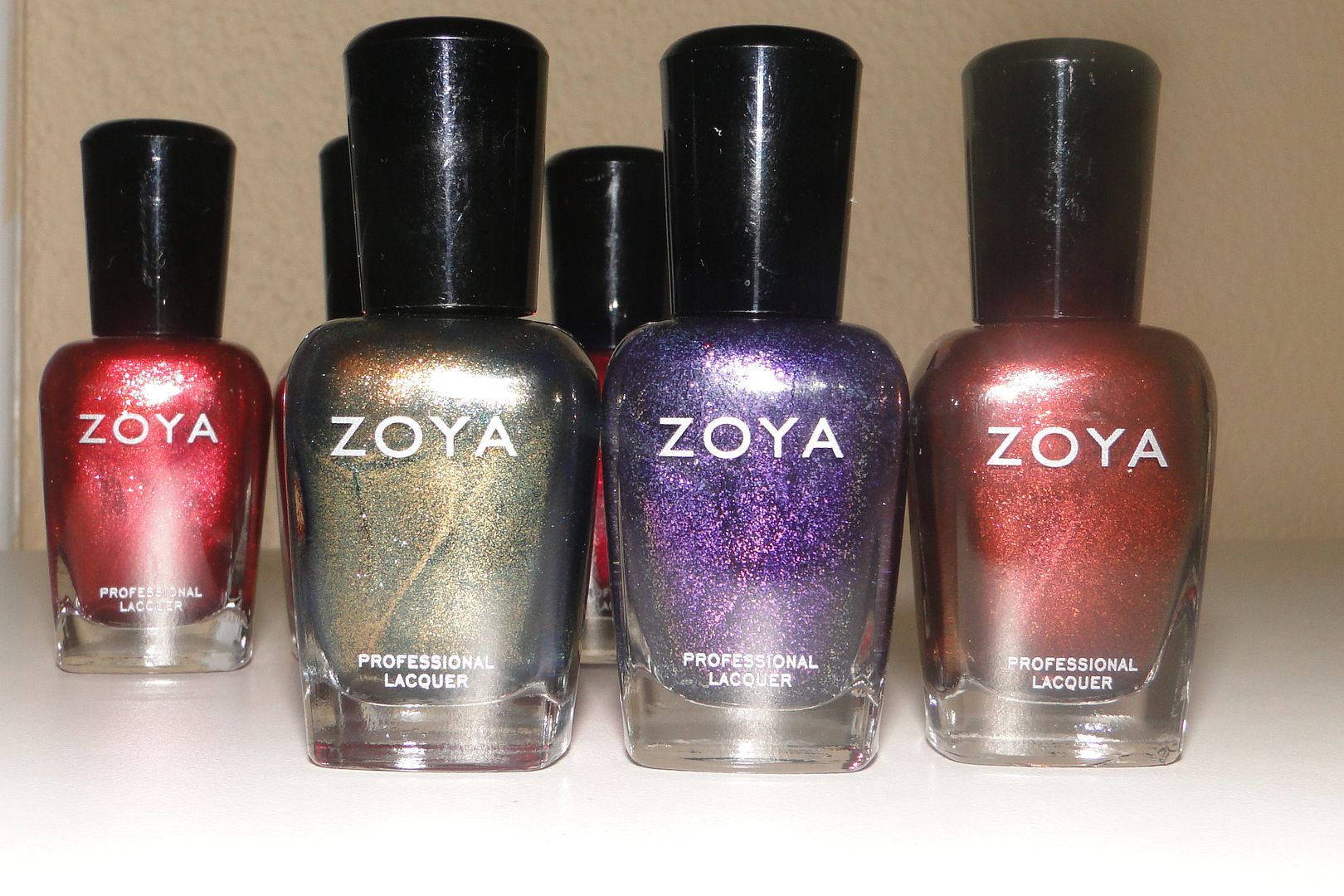 Let's rap about one of my favorites first…the green. Phenomenal! I don't own a green like this and I absolutely love the richness of the green coupled with the silver glitter.
This kiddo is described as a byzantium purple sparkling metallic and I find it to be the best description. I find myself wearing this color for more than a week. That's darn near a record in my nail polishing world.
Kym is cool. I find it works great as a layering polish as it looks good sheer and with an opaque finish.
Cheryl absolutely rocks and it's a plum shame that I don't have more pictures of it in action. With my growing love for brown polishes, the fact that this one is rich and full of shimmer, well…I'm just in love.
Score! I really want to say that I have a red like this but I don't think that I do. Just gorgeous!
Karina….what can I say about you, darling? It looks like your siblings have really overshadowed you. While I like Karina, she just seems to be a bit subdued compared to the others in the collection. Not that she isn't beautiful in her own right. It just seems like we've seen this before.
Of course the polishes applied beautifully and I didn't have any application problems. I think Edyta, Julieanne and Cheryl are the absolute must haves if you don't want to splurge on the entire collection.
Which ones are your favs?
Buy
these
and more for $7/bottle at Zoya.com.
Your fellow nail polish junkie,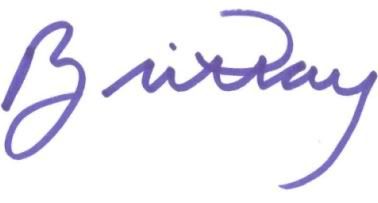 This review contains a sample product sent for post consideration. Read our disclosure policy here.