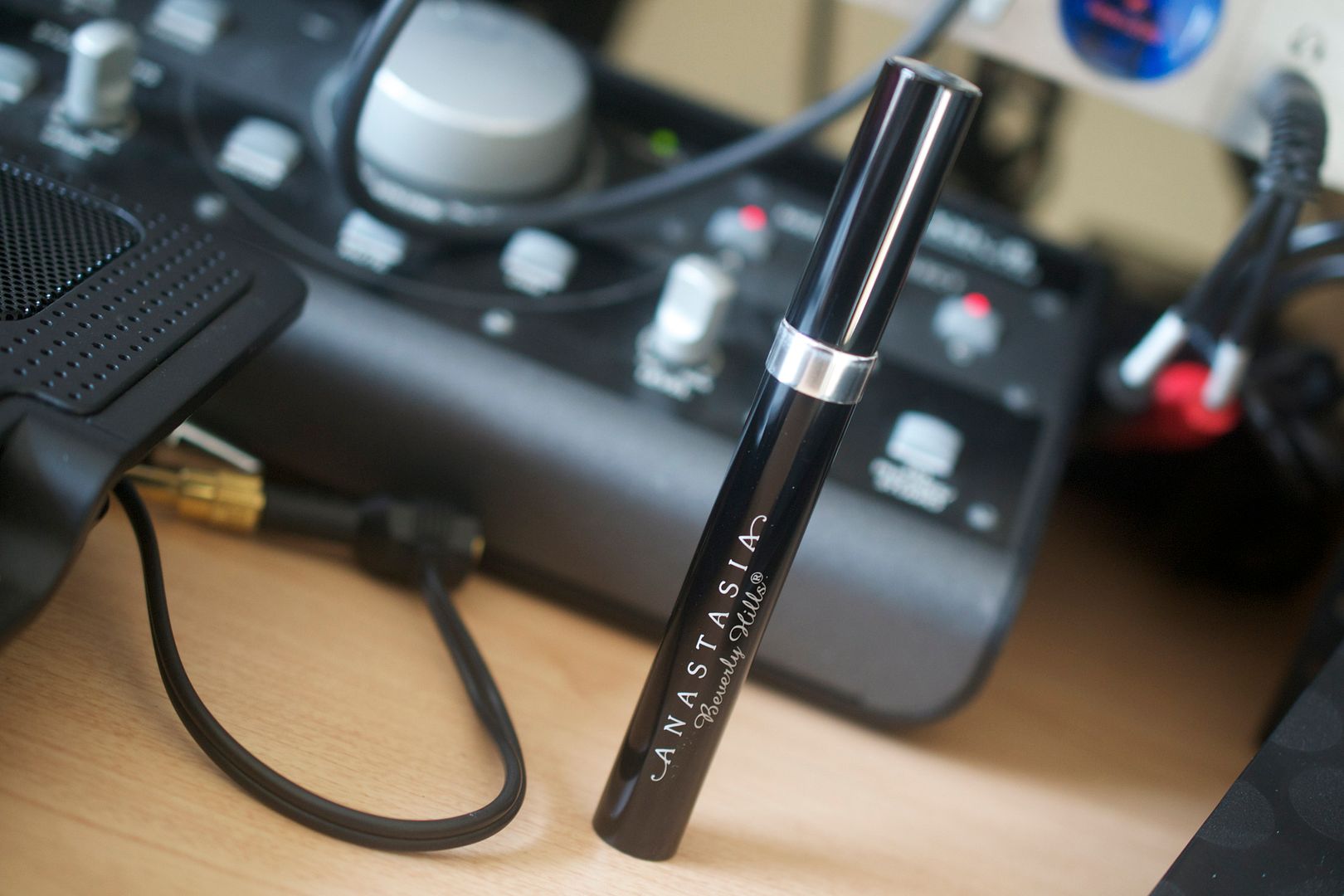 I love getting the opportunity to review mascara-like products that aren't really mascaras. I mean granted this topcoat goes on the lashes LIKE a mascara but it isn't exactly a mascara. It's cool stuff and the Anastasia team should feel like geniuses for created something like this. Because it makes sense. And us mascara lovers have been needing something like this forever. Why spend the money buying waterproof mascaras when you can just use your favorite mascara and top it off with THIS waterproof topcoat?
Genius!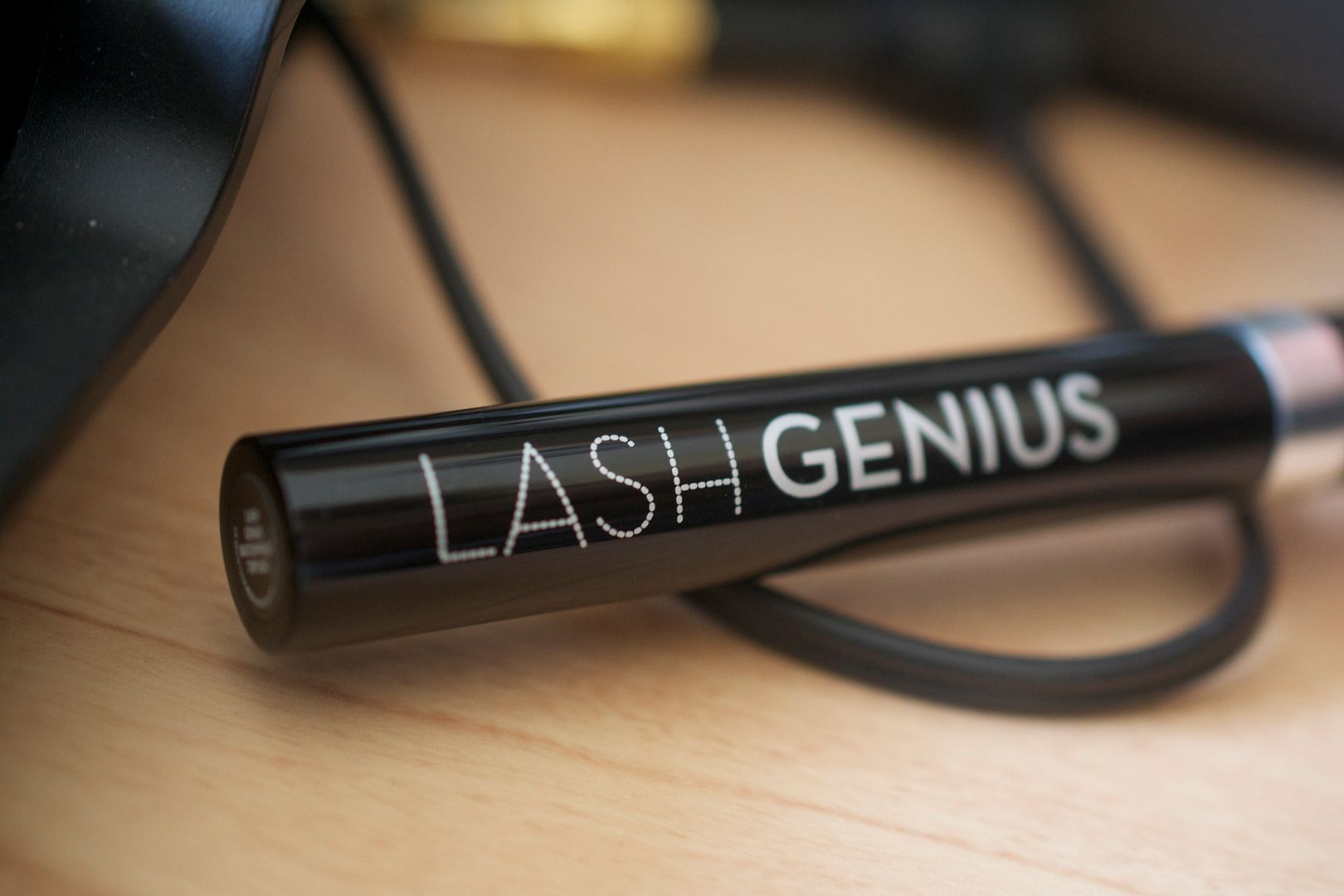 Price: $21 at Sephora.com 
Packaging (brush wand): 4 out of 5
Overall: 4 out of 5
What It Claims: "A clear topcoat that instantly waterproofs, refreshes, and protects any mascara all day, without drying or clumping. This advanced, lightweight formula glides on smooth, dries quickly, and gives your lashes a touchable, soft lacquer finish that lasts all day. " (source)
The Truth: Man. I'm not the type that NEEDS a waterproof mascara but for those that do, this is the perfect choice.
What I Loved About It: I like how it doesn't change the look of your mascara. Nor does it change the consistency of the mascara in any way.
What I Didn't Like: The wand is a bit Plain Jane. I would have loved for the bristles to be a bit more plush.
Overall: Whoa! Anastasia gets major props from me. Even if this topcoat sucked, I'd still have to get the brand an A for effort. Many many mascara users desire the waterproof effect in their mascaras. In fact, I've heard many gals say that they WON'T even think about wearing a mascara unless it's waterproof. And I can see why – waterproof mascaras are perfect for those who like longterm use, have allergies, rub their eyes a lot or tend to sweat. And many makeup artists prefer to use waterproof mascaras on their clients. Personally, I don't need a waterproof mascara. My favorite mascaras work well with lasting all day and that's primarily because I don't wear my mascaras longer than 9 hours or so. And it's not like I'm doing anything more than doing computer work most days so I'm okay with regular mascaras.
Still, this topcoat surprised me and I've been enjoying using it with my favorite mascaras. It's pretty awesome because it doesn't do anything but make your mascara even more functional. So who can complain about that, uh?
The wand is just okay…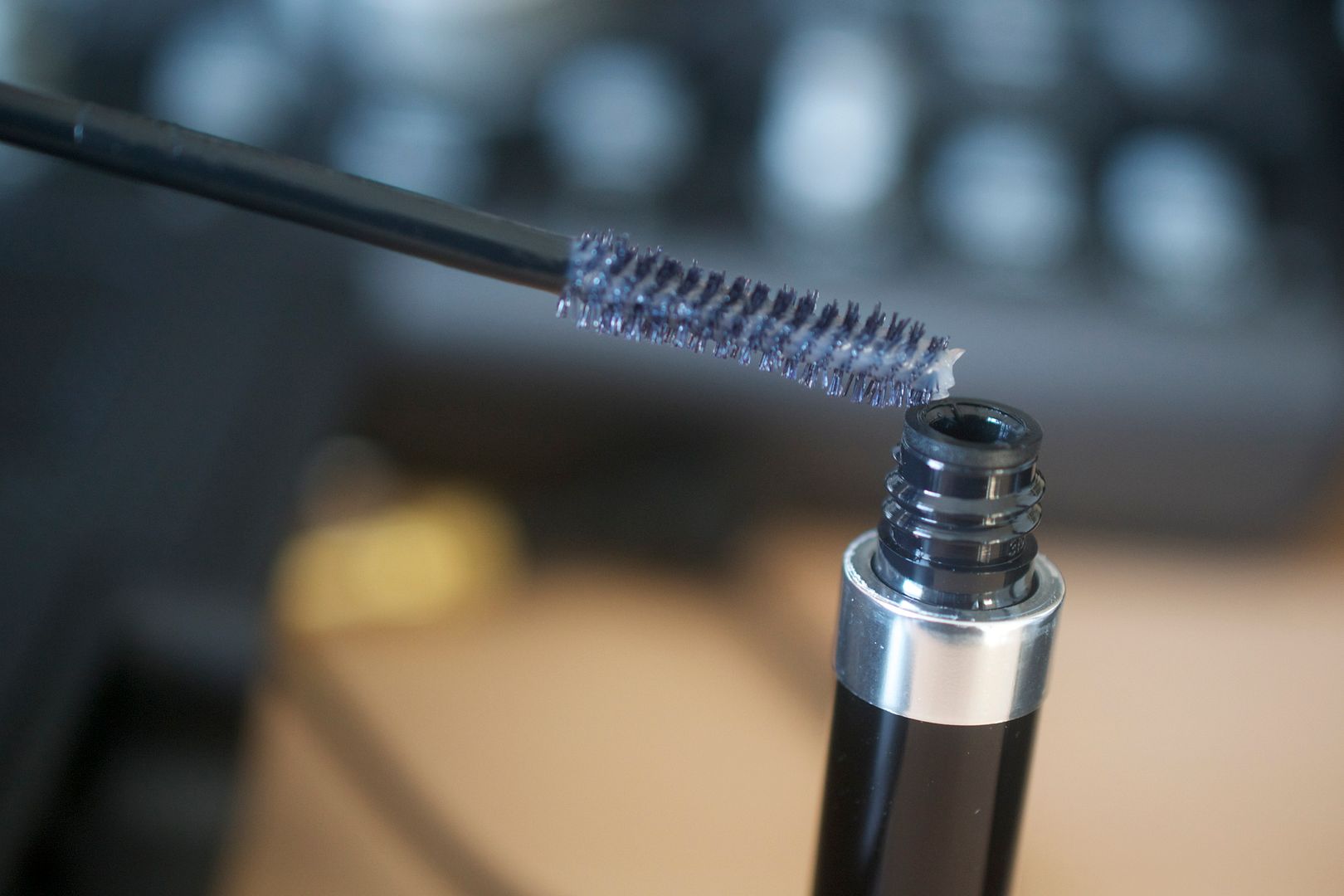 It could definitely be worse so I won't complain about it too much. I do wish it were a bit more plush but short lashes, long lashes, thick lashes or thin – it'll work just fine. The key is to apply a good amount after your mascara has dried. But not "It's been on for an hour and super dry" kind of dried. So yeah, while I wish it had a bit more frills to it, it gets the job done and that's all that matters. Oh! And the bristles are nice and stiff and that realllly helps with application.
Consistency-wise, this paraben-free topcoat reminds me a lot of Shiseido's Mascara Primer. It has a jelly-ish look and feel to it. If you rub it in between your fingers, it feels a lot like a gel you'd put in your hair. When applying it on the lashes, I found it was best to apply after the mascara dried a bit. One coat does the trick and I love that it doesn't shrink the mascara or make it too soft. Nor does the previously applied mascara lose its length or volume. It doesn't get weighed down either. It's as if you didn't even do anything. Which I can appreciate.
This topcoat is definitely a luxury and not a must-have for those who have already found their ideal waterproof mascara. But, if you're looking to give your favorite mascaras that extra fix of waterproof-ness, you'll definitely need this.
It was hard to actually SHOW the topcoat on the lashes so I didn't feel the need to post pics of zee lashes this week.
Do I recommend it?: Yep! Only if you think you'll need it. It's a pretty dope product.
Whatcha think? Would you find any use out of a waterproof topcat?