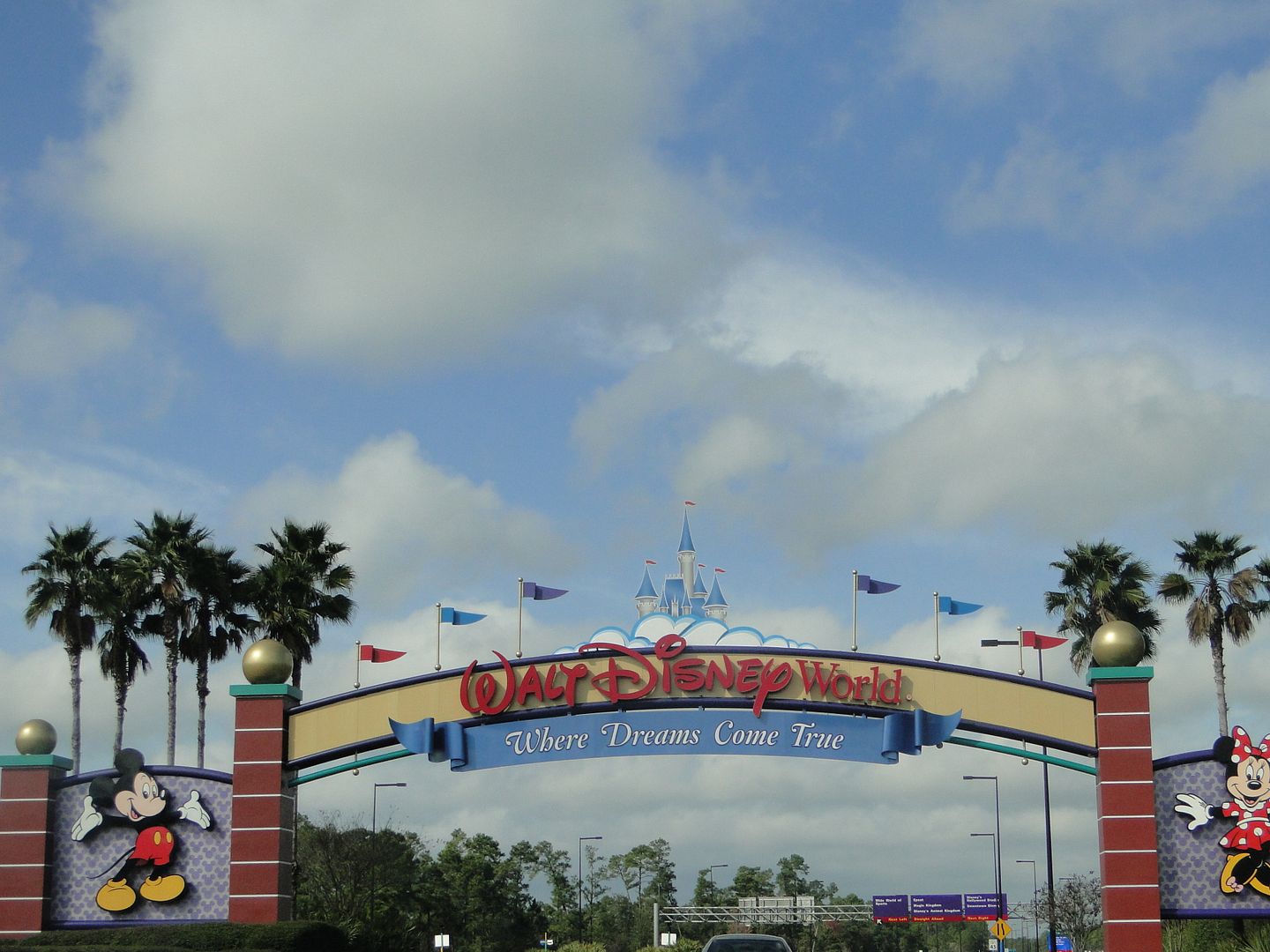 Guess who went to Disney's Animal Kingdom Lodge for the first time? Meeeee! As a Florida native, I've spent a lot at the Disney theme parks. And I am pleased to announce that they are just as much fun as an adult as they were when I was a kid. That doesn't say much coming from a big kid like myself but humor me, will ya?
Even visiting one of the many gorgeous Disney resorts is an experience. I mean, where else can you go take a peek outside of your hotel room and see giraffes only a few feet from you?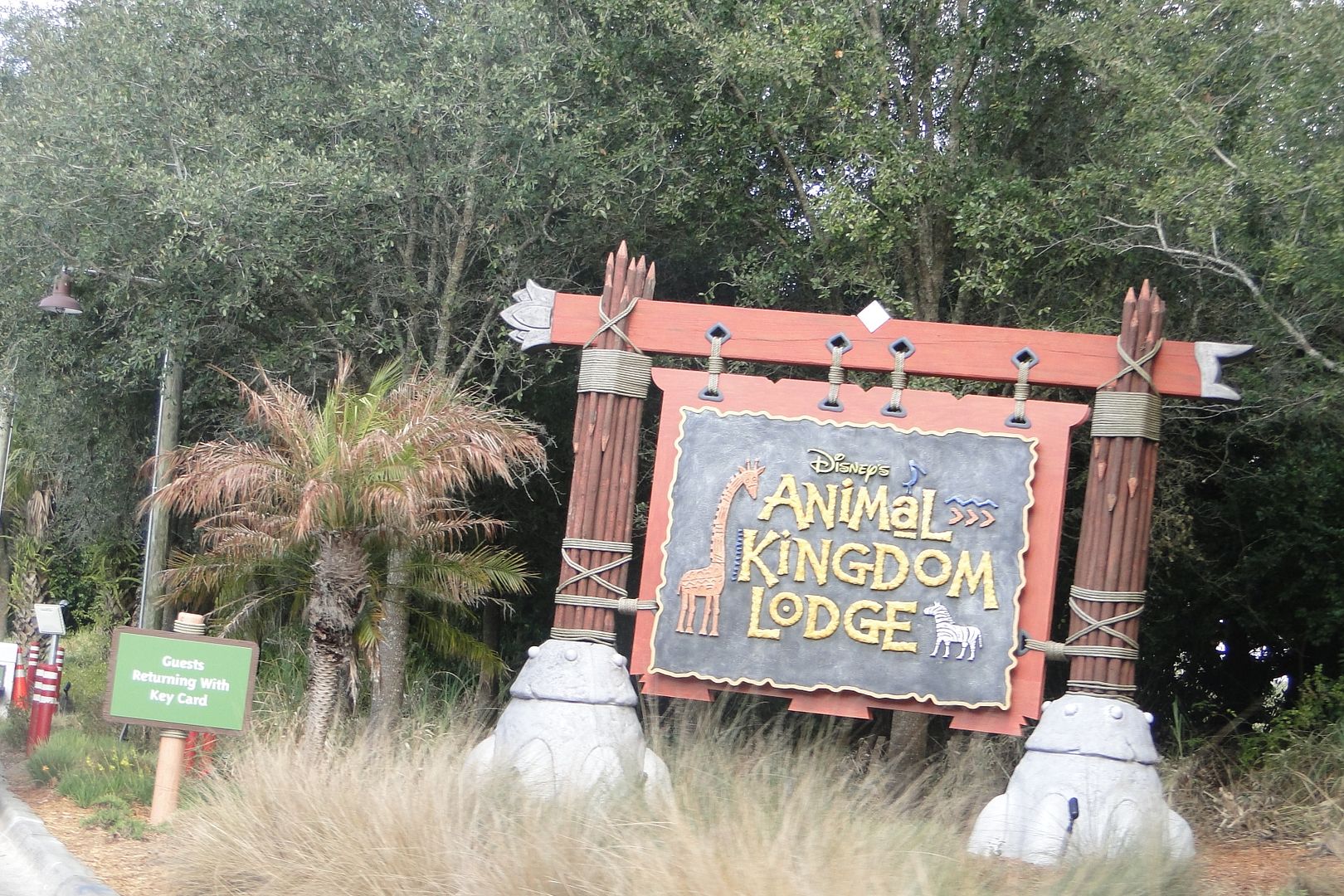 Hit the jump to see why you may want to consider booking your next family trip at the Animal Kingdom Lodge.
I'll admit it…I'm not a huge safari/jungle-type girl but stepping into the Lodge left me with my mouth open.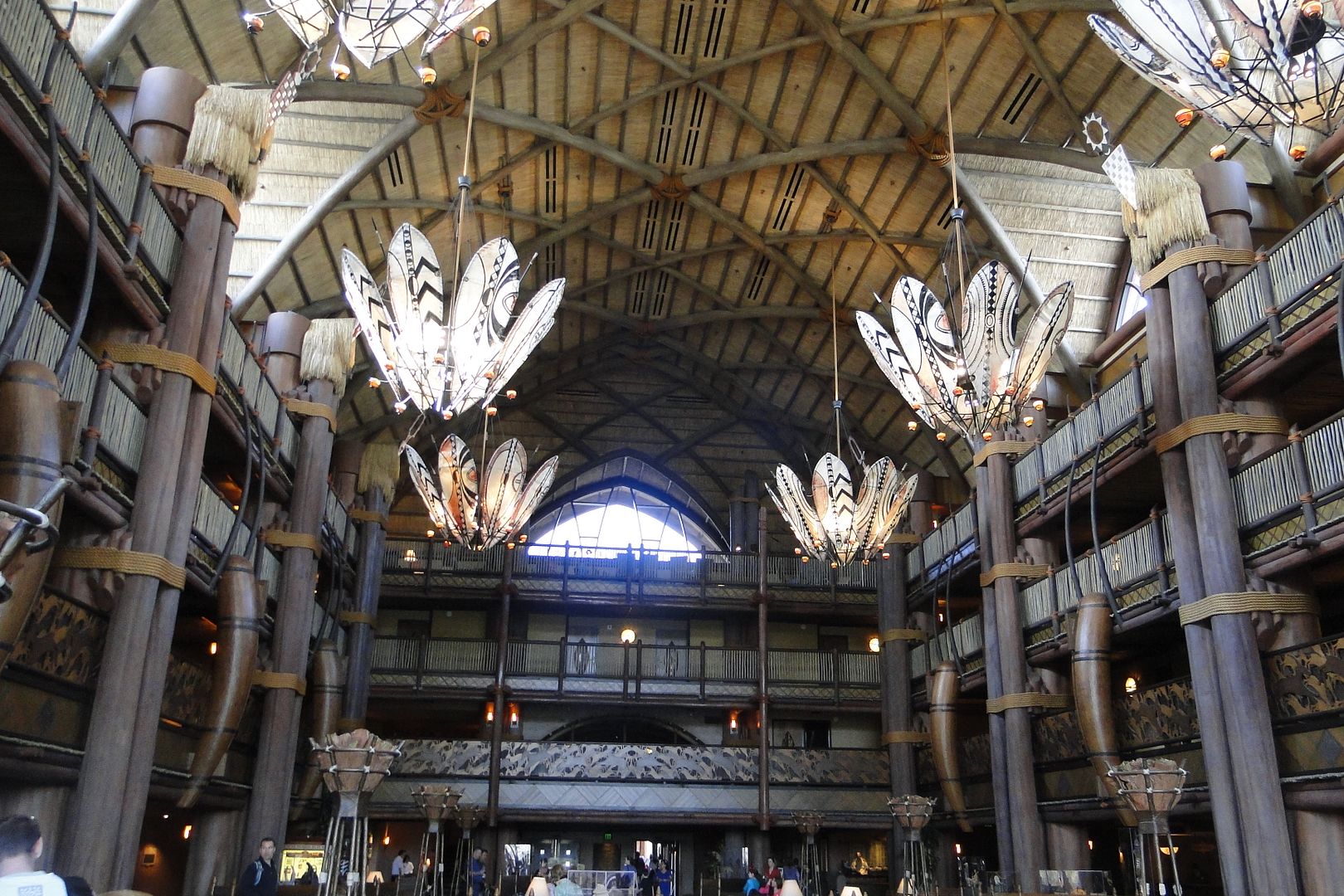 Every thing was decked out in safari-esqe paraphernalia. While the parents check-in (and hopefully you're in the Online Reservations line…it goes A LOT faster), the kids can check out the exhibits and REAL artifacts from African countries.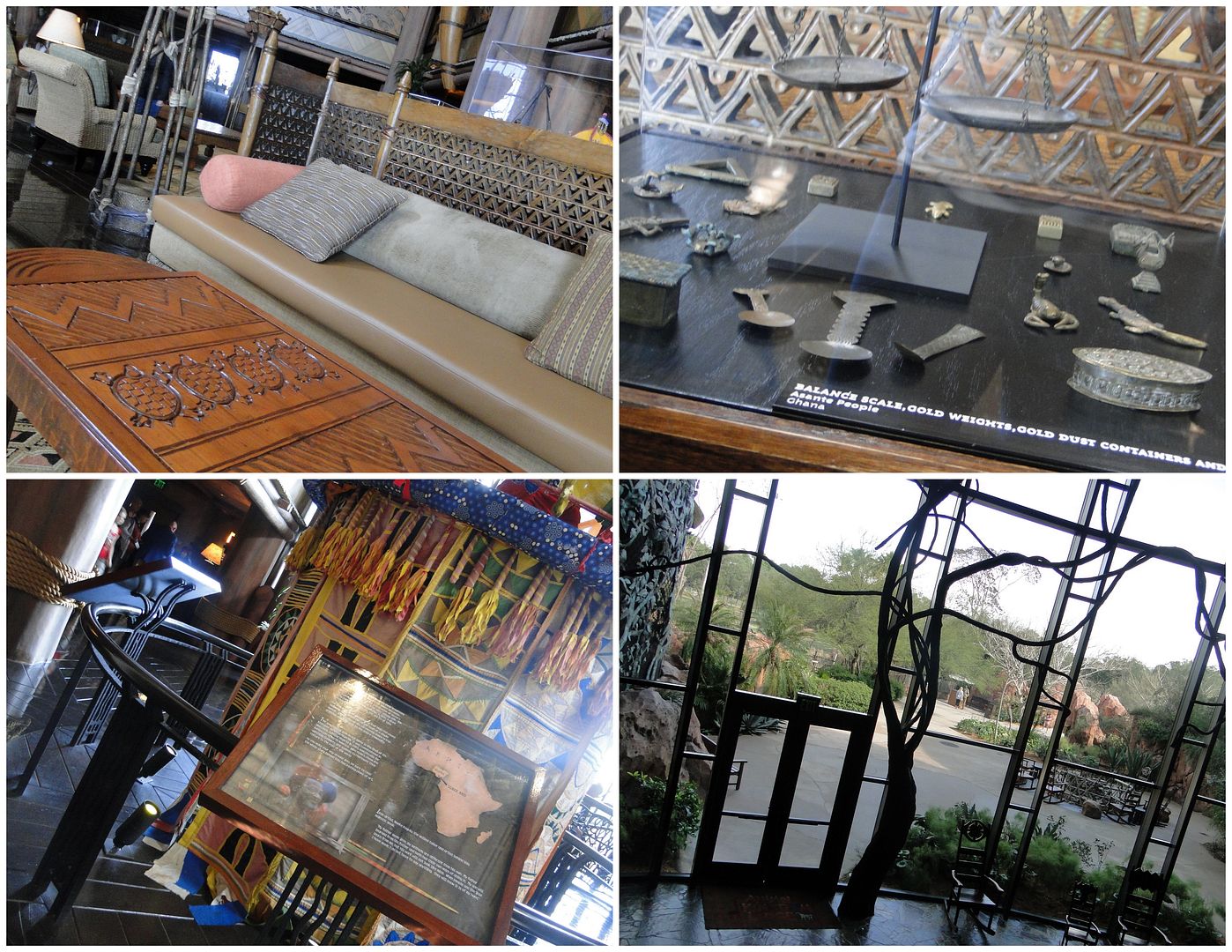 Who says you can't incorporate a little education on a vacay? After you check-in, every one in your party (even the younger ones, if you request it) receive a List of Activities and personalized room keys.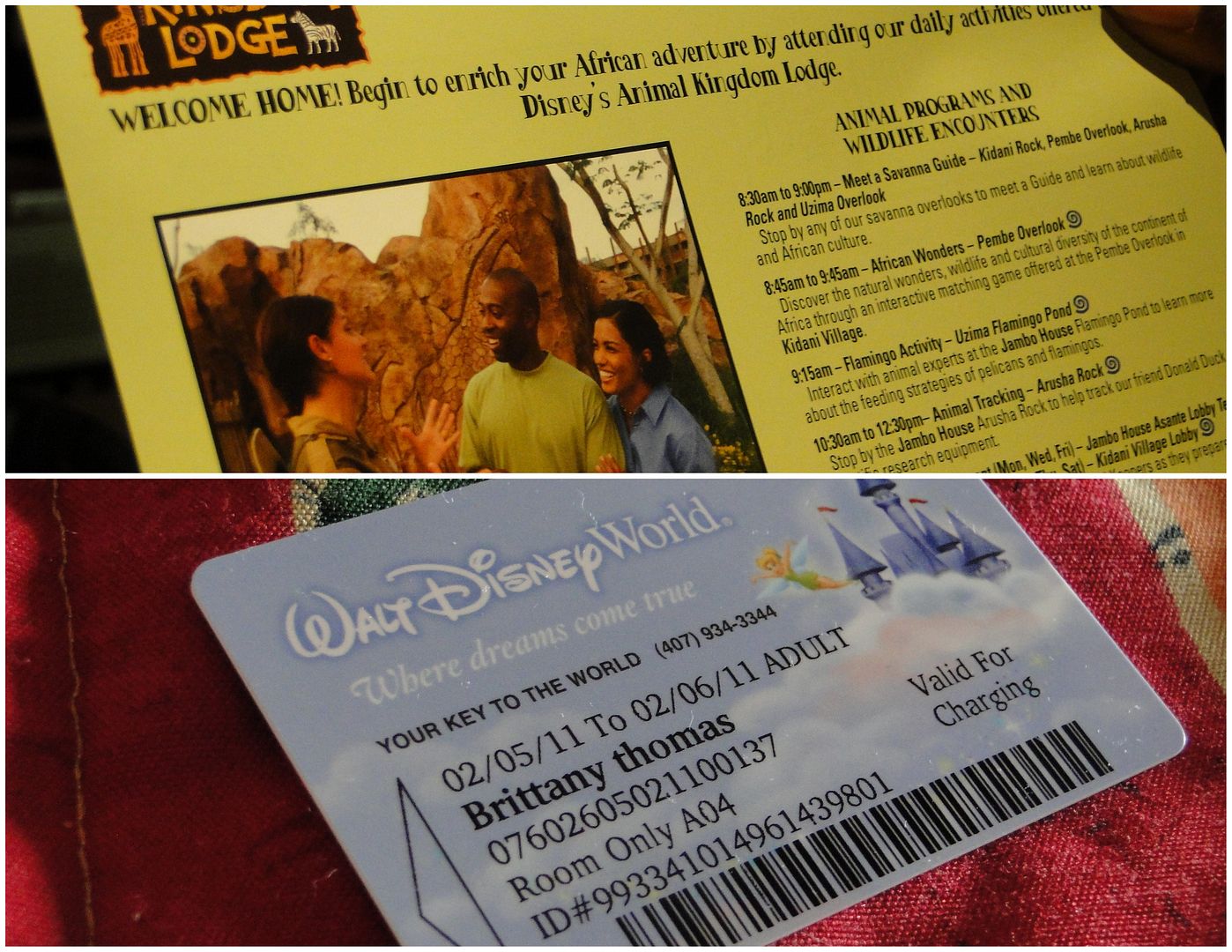 The List of Activities is updated monthly and something is always going on. If you've been traveling for hours and don't feel so inclined to hit the parks up just yet, there is plenty to do in the hotel alone. Including the pool.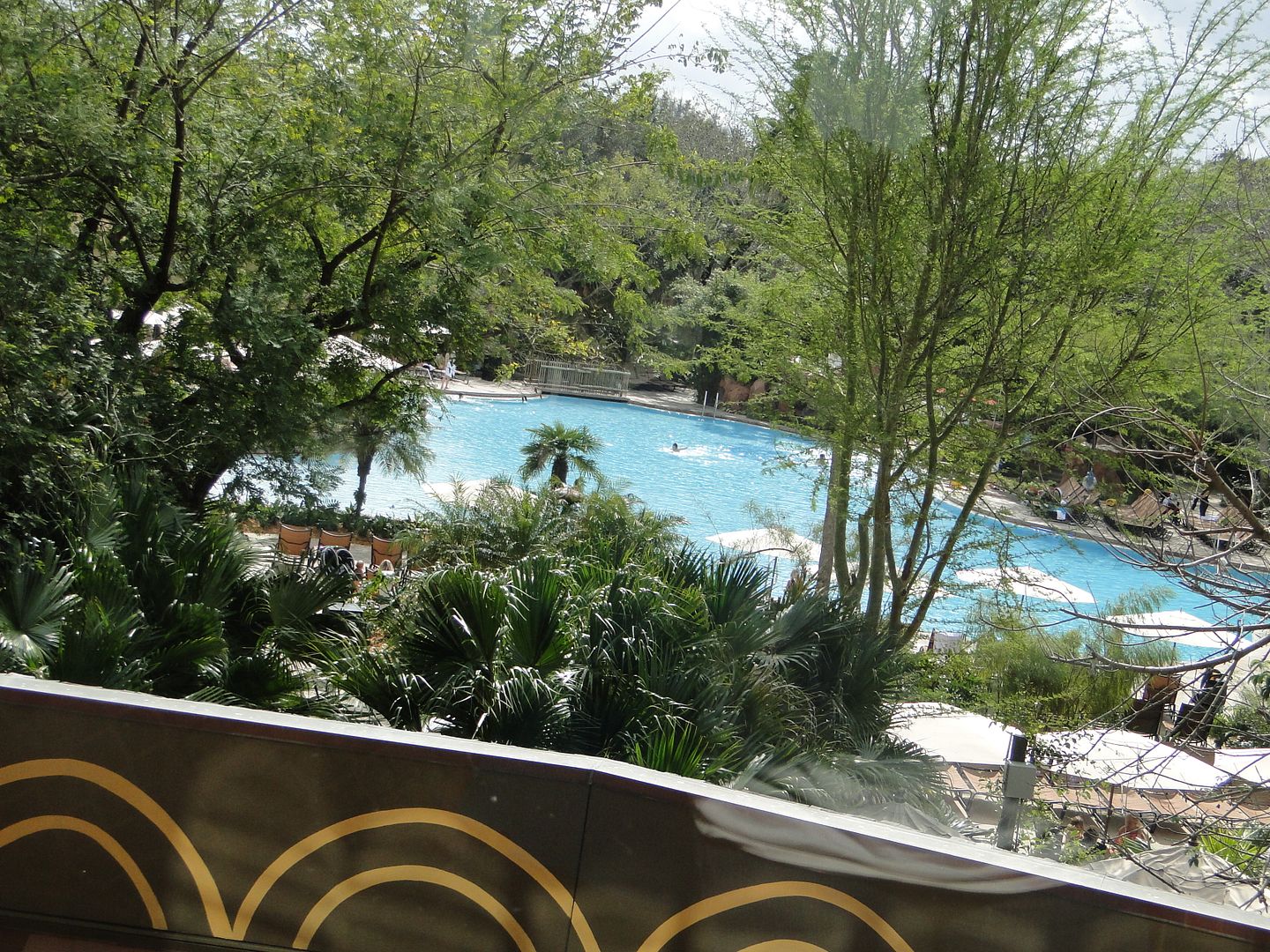 It's a grand one, I'll say. As far as the rooms go, I found them to be a bit small.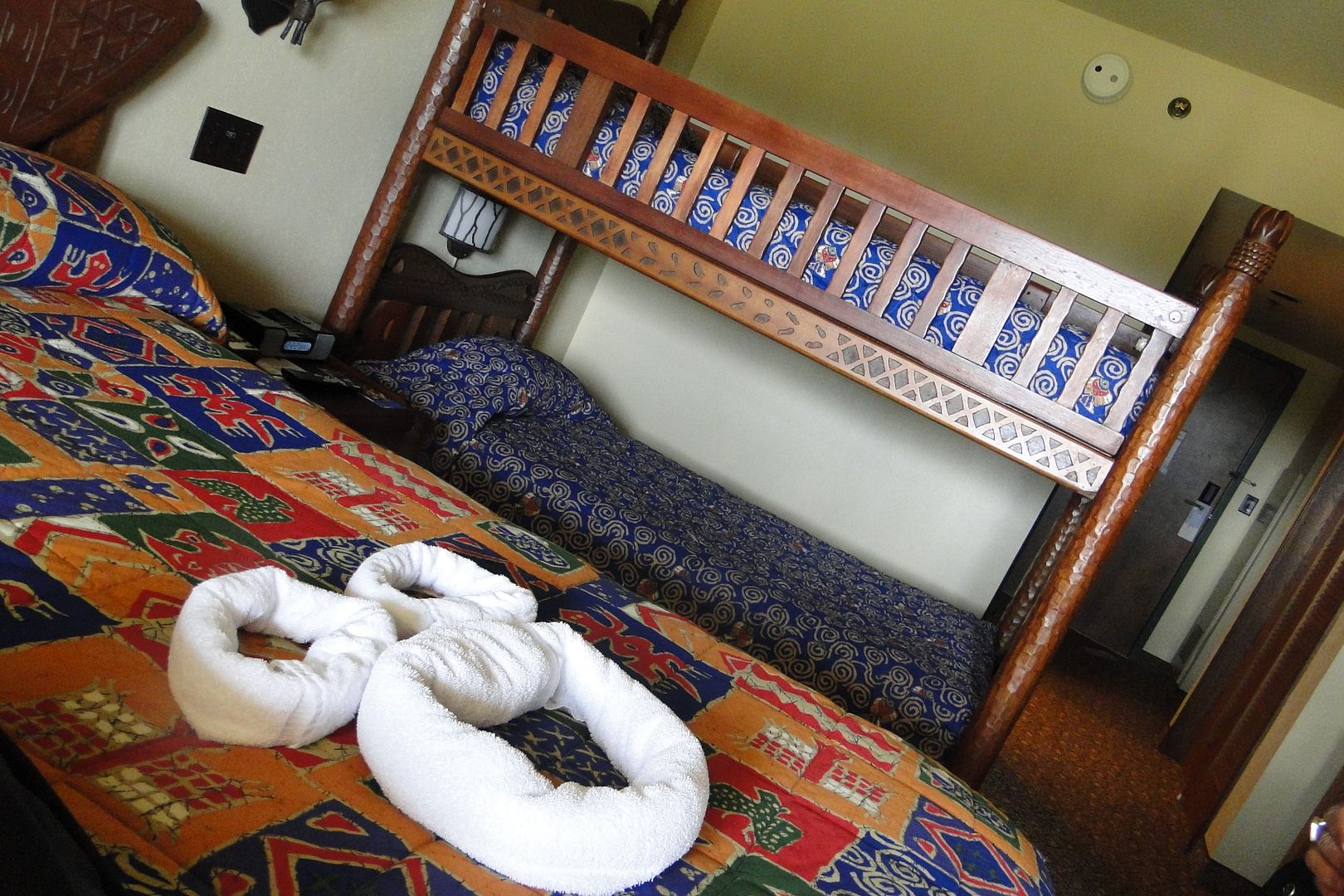 I mean, look how close that bunk bed is to the queen size bed. Is that not dorm room style or what? The bathroom area is pretty teeny too.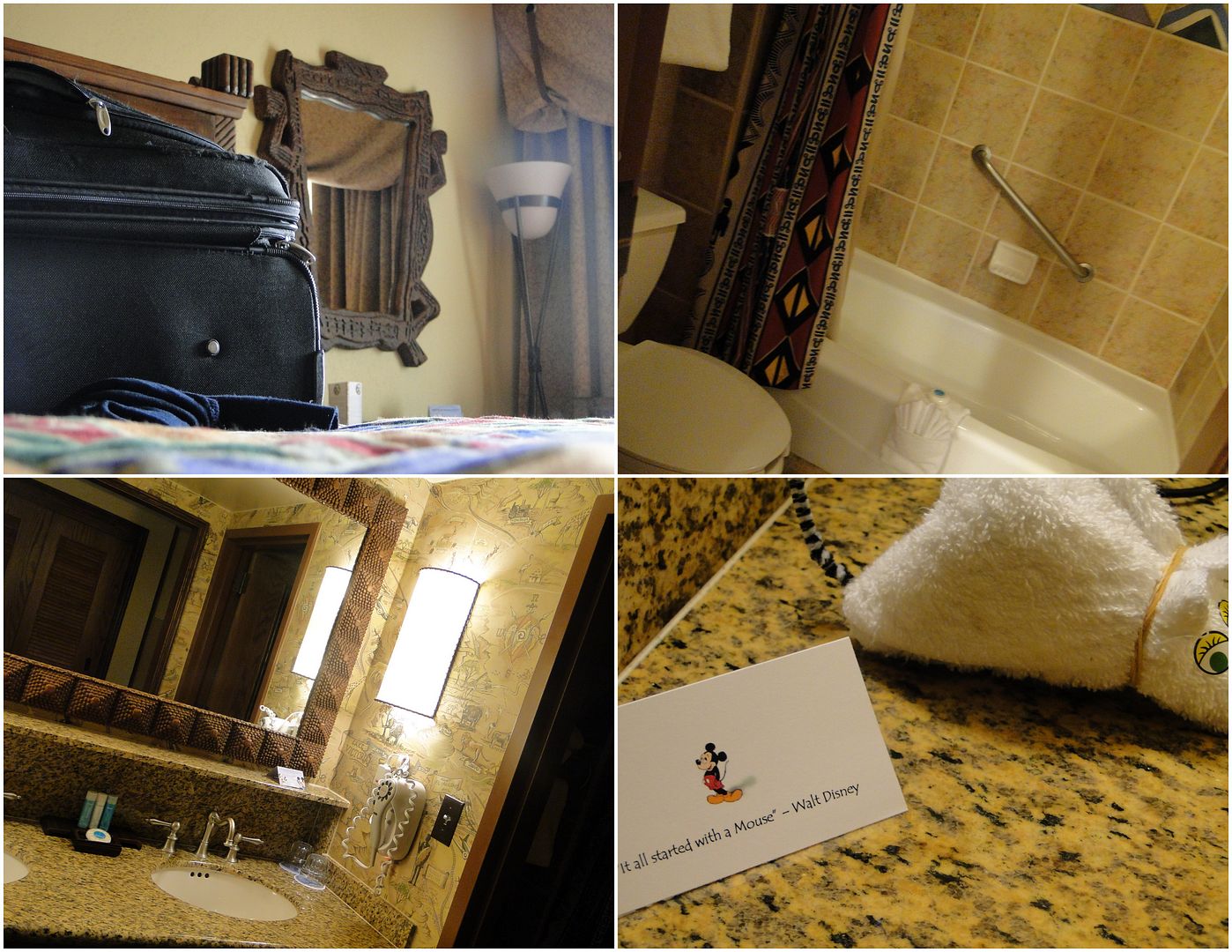 If you want to pay the extra to have the "Savannah" view, what you'll get is a patio that overlooks an area where you'll find anything from antelope, zebras and giraffes roaming free right outside your window.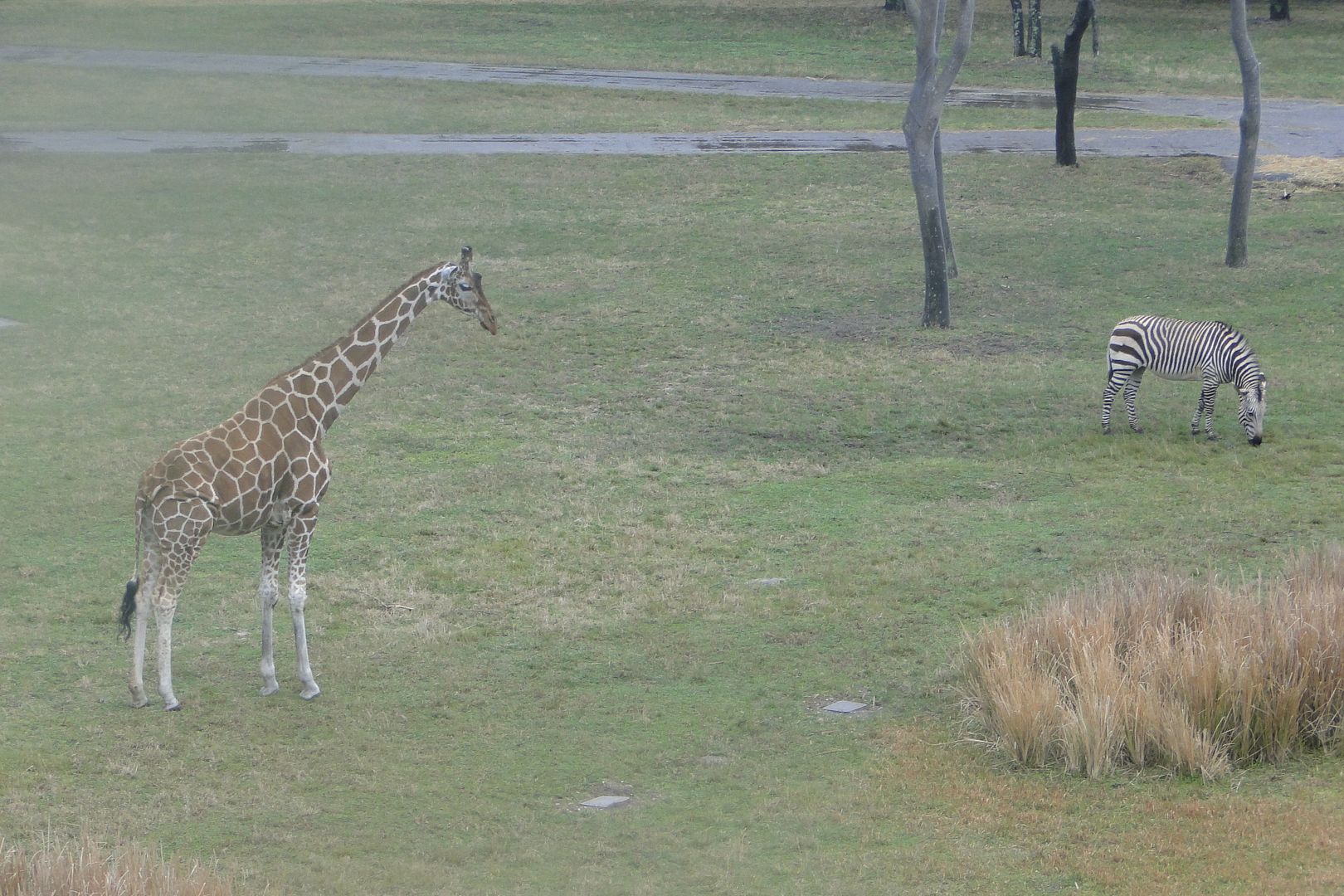 I thought that was one of the BEST features of the hotel. Especially if you have little ones who are animal lovers. And while the rooms are small, you have to ask yourself…"How much time will I spend in this room?" For some families, hotel rooms are for lounging and relaxing for hours at a time. Others families prefer to spend more time outside of their rooms; using it primarily for sleeping and bathing. If you find yourself to be in the latter group, the Animal Kingdom Lodge is perfect. But with the award-winning restaurants, massive gift shop, game room and rocking chairs that overlook the wildlife preserve, I doubt you'll be spending THAT much time in your room anyway. And if you've explored the resort enough and you're ready to head over to the parks, Disney transportation has you covered.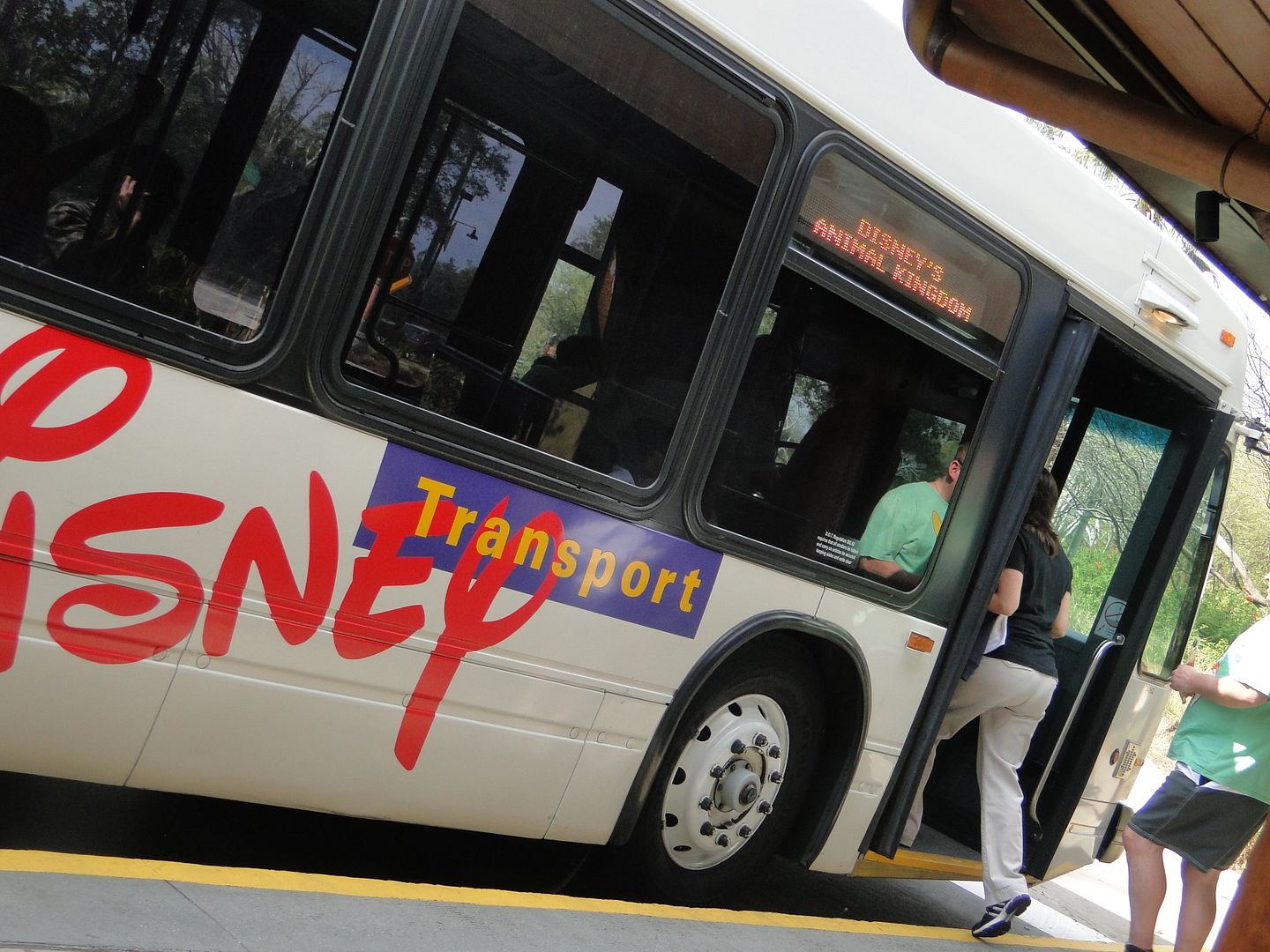 A 2-minute walk will take you to a bus stop that has buses that will take you to all of the parks and Downtown Disney. Each Disney World resort has its own style and flavor and if you and the fam are looking to take a walk on the wild side, I highly recommend this one. And that's whether you're traveling with kids OR without kids. As with all Disney attractions and resorts, there is something for everyone.