I've lived in Orlando for almost 5 years and I can't believe that I am just now discovered that this city is actually…cool. Millions of people visit O-Town every year to head to Disney World and Universal Studios but what's left to do for the locals? I mean, YES, I'd love to visit Disney every other day but come on…it's not even an option.
I was beyond excited to be one of the selected bloggers to head on a Cruze the City Beautiful Tour with Chevy and fellow Central Florida bloggers. Um, thrilled doesn't even define how I was feeling.
We arrived at central location, met each other, jumped in the cars and took off. We started off at a Scenic Boat Tour, had lunch at Prato (where I had the BEST casear salad of my life), made chocolate at Farris & Foster, took a walk in the Leu Gardens park, played n beauty stuffs at Sephora and finished the evening off dining at the delicious Fogo de Chao.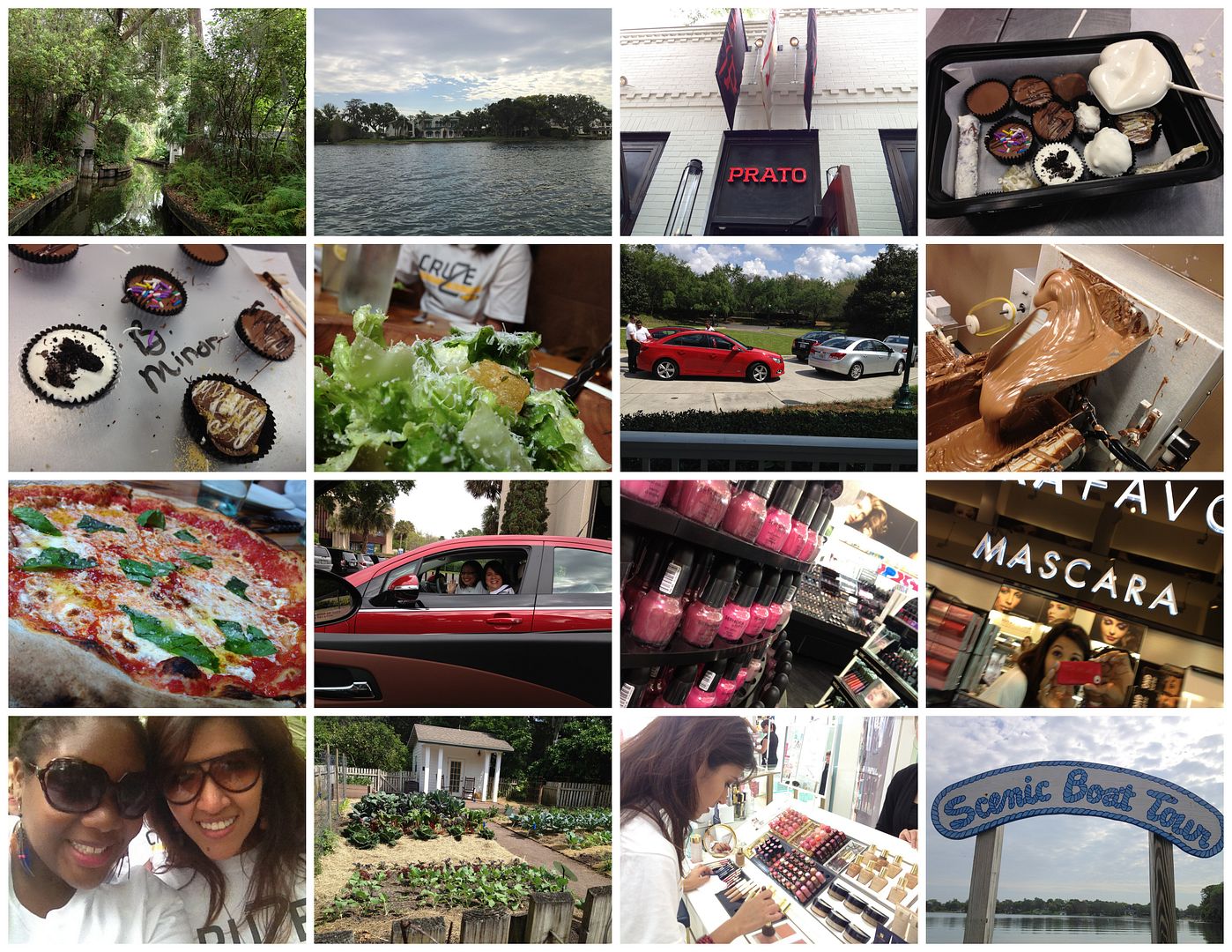 Yes y'all…we were going non-stop from 9am to 8pm and I would not have had it any other way. Oh! And the best part? We got to test drive various Chevy cars. From the Sonic, to the electric Volt, Malibu and Cruze, I ended up falling in love with the Malibu. I'm a gal who loves sedans and I prefer mine to mid-sized.
Lots of love to Joscelyn of Mami of Multiples and the Chevy team for providing us with such an amazing opportunity. See Chevy's blog post highlighting our day.
Disclosure:
While the attractions and meals were paid by Chevy, I was not paid to write this post.