I don't think I've ever seen a lotion with so much coverage yo. This coming from someone who lives in a state where sunscreens and lotions are all over the shelves. I went to New Smyrna Beach this weekend (I later found out it was the shark bite capital of the world. Eeek!) and forgot to pack my sunscreen. Don't give me that look. You do know brown people have SHOULD swear sunscreen and blocks, right? In fact, everyone with skin should be wearing it. I ran to a Walgreens and picked up whatever looked decent.
Did it do the trick?
I am quite familiar with the Aveeno brand but I never understood why they used the term "natural". Aside from the earth tone-esque packaging, ingredient-wise, there doesn't seem to be anything too natural about it. Which is fine with me, but I think this is a case of branding fooling the consumer. But such is the case with many brands, right? Speaking of those ingredients, here's what you'll find…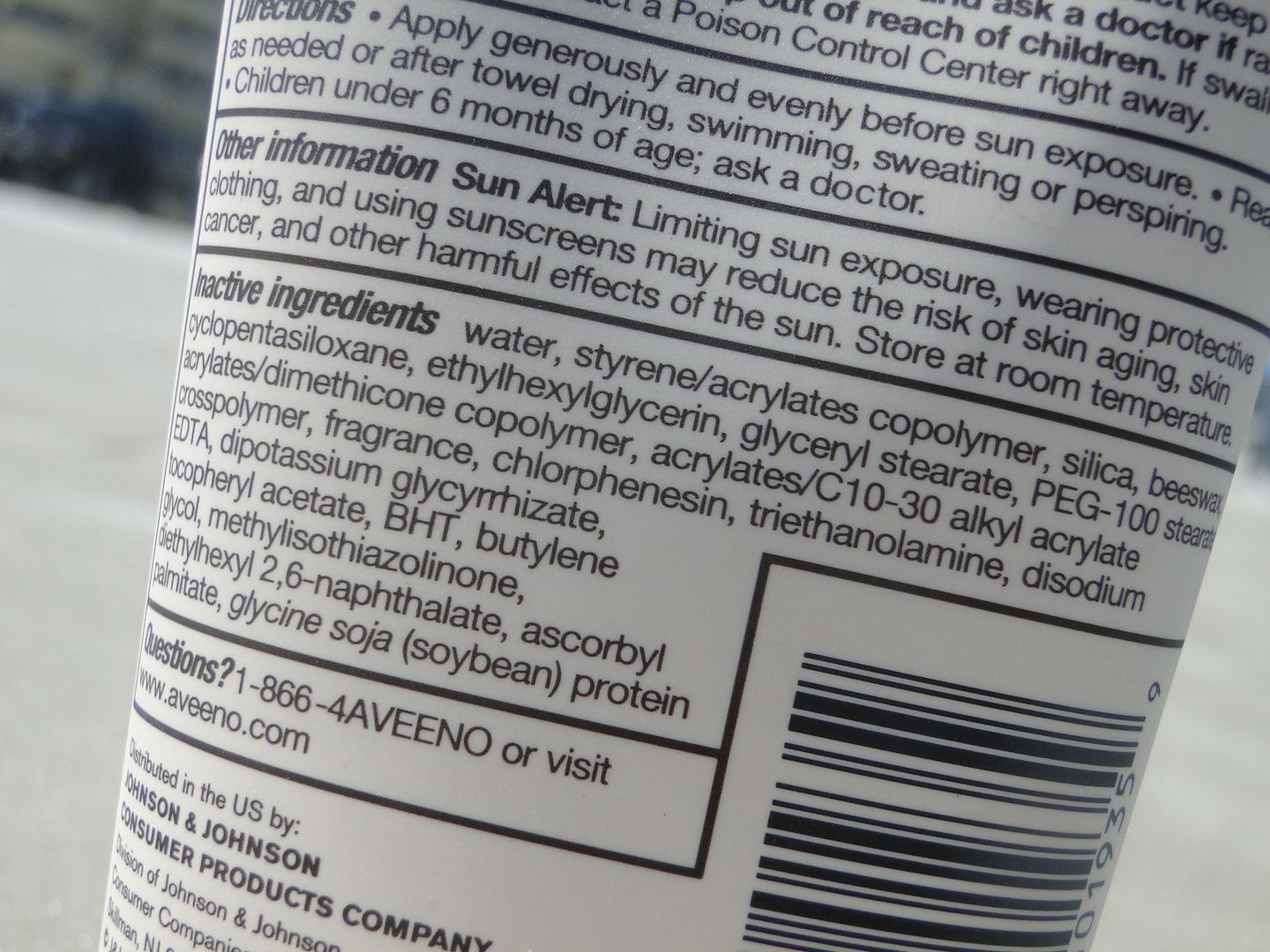 Triethan-what-a? Uh, yeah…I couldn't figure it out either. Quite frankly, my only concern was getting SOME kind of coverage on my skin so I didn't get my ingredient snob on. It looks and feels like any other sunblock.
Although it didn't smell like your typical one. And that's a good thing! It was lightly fragranced and lasted throughout my splashes in the ocean. I got it for a little under $12 and pleased. Just for fun, I want to try an a sunblock from a brand like Korres. I wonder if there is much of a difference from the all-natural brands and the conventional brands.
Do you find yourself to be an ingredient snob when it comes to sun protection? Or does it not matter?