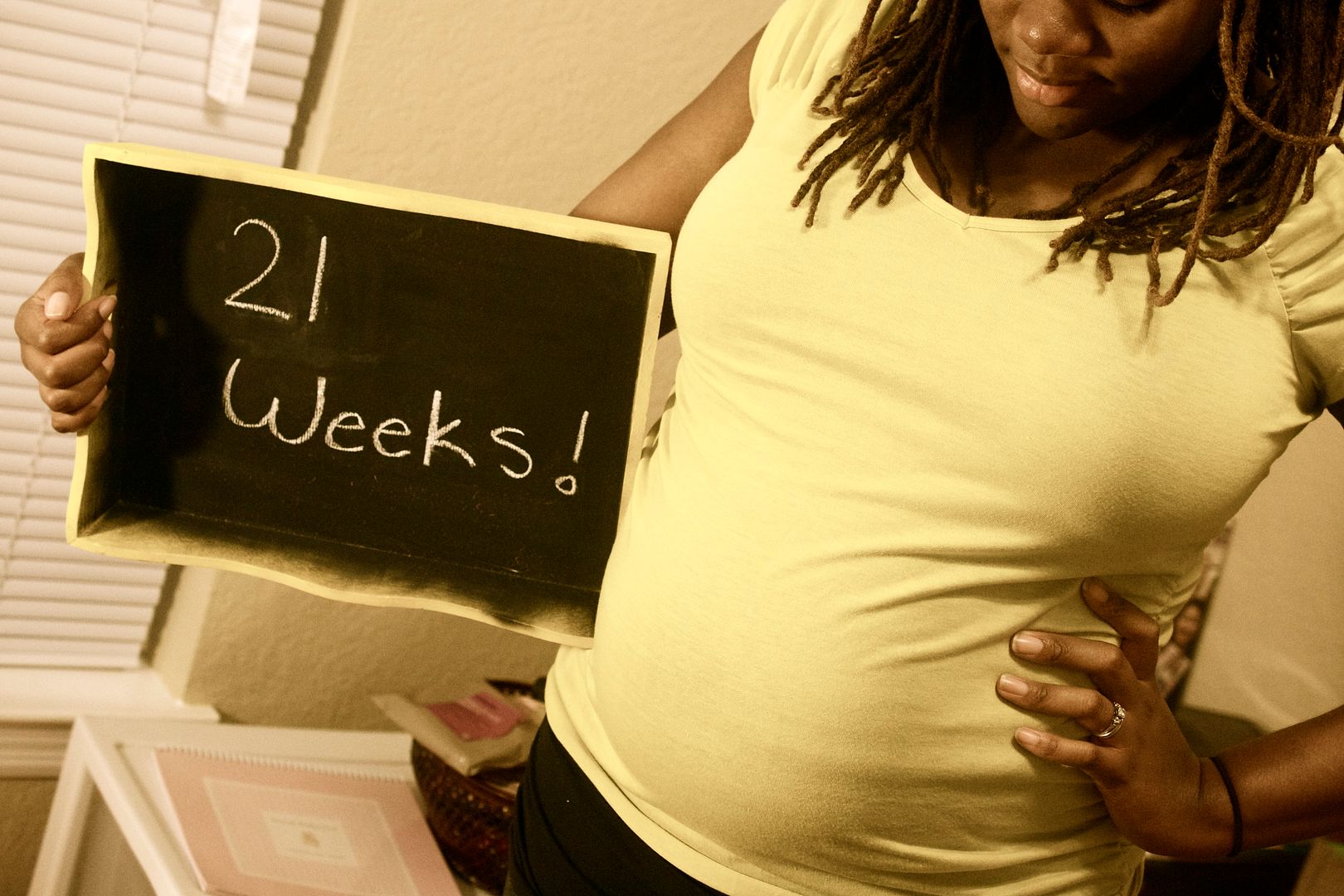 Aaaaand we're back! I didn't update last week and some of y'all were like "Heyyyyy, where are the Baby Clumps updates?" Last week I had an ultrasound and wanted to wait to get those updates before I did a formal update. Good news! Baby Clumps is tall and right on mark with with everything. The ultrasound technician spend a good 30 minutes pointing out itty bitty baby goodies. Her 4-chamber heart was a beatin' and Esposo and I were happy to see that she was in good health. She did some kicking and moving and I got all emotional. Because yeah, I know there's a baby in there but…there's actually a BABY in there.
Freaky!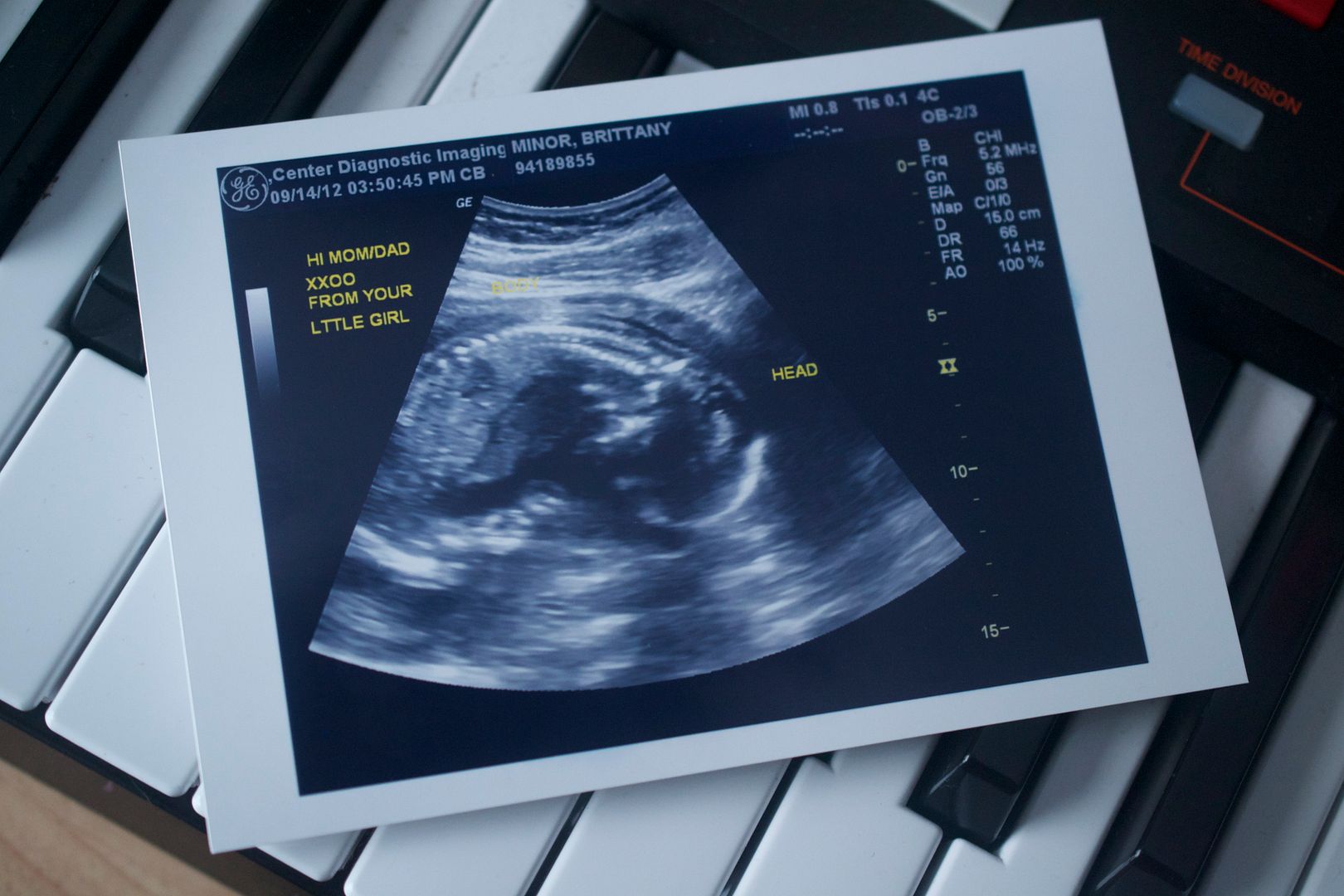 What the babe is up to this week….
"Your beautiful little miracle-gro baby will be putting on a full ounce and a half this week. Over in the dermatology department: your sweet lil bun's thin soft skin is very red, rather translucent, and a bit wrinkled. Lastly, the beginnings of what is commonly called "brown fat" is just starting to fill in to help your baby retain some body heat, which is crucial as they're not yet capable of regulating their own body temperature." (source)
Baby girl has officially gone from flutters to kicks. She's super active in the morning and I can often feel her kicking away after I drink cold water. I never get sick of feeling it. I'll probably be biting those words when I'm 8 months pregnant. But  I enjoy having the the reminder that she's doing okay. I don't feel so in the dark with how she's doing anymore. Thank God!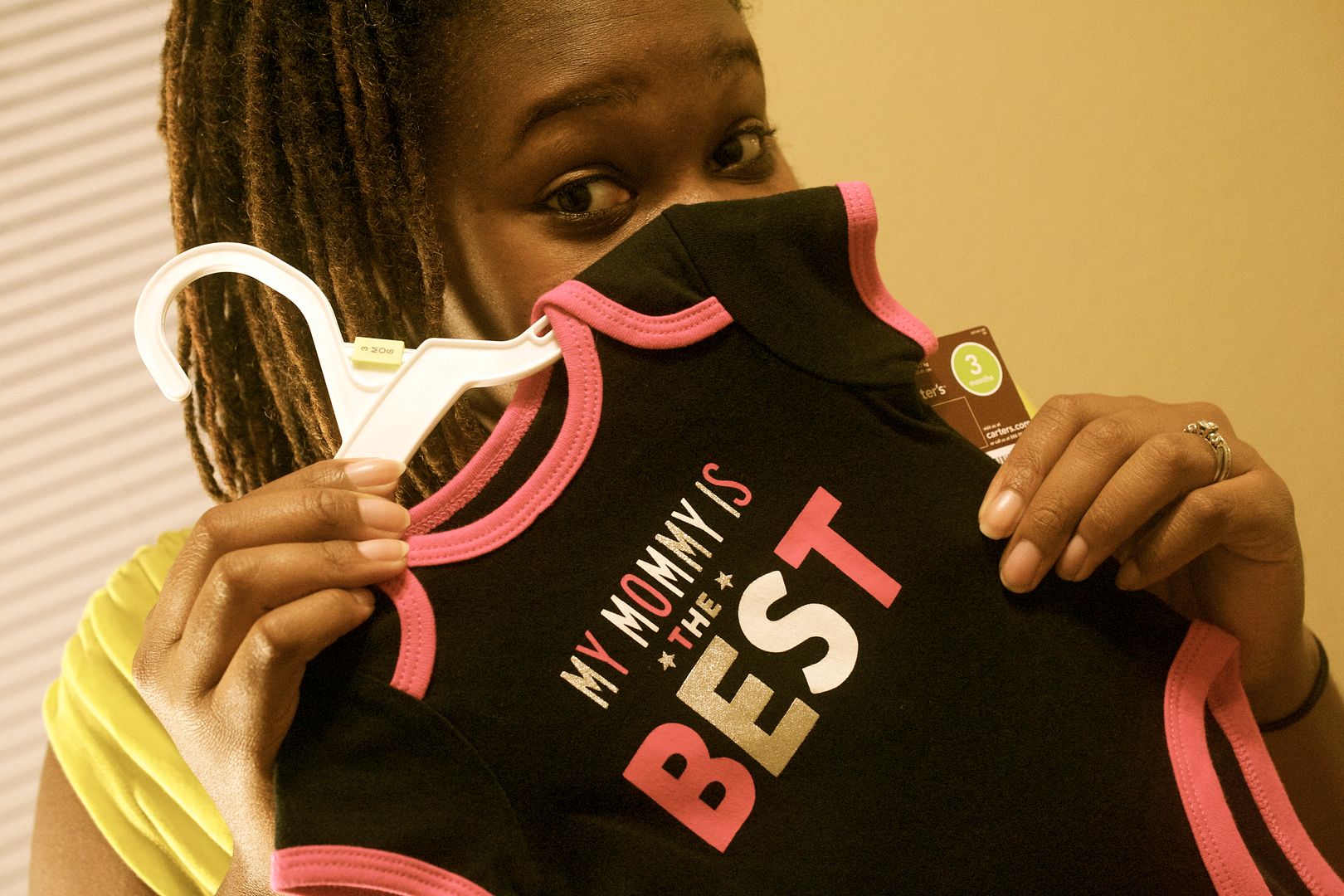 Physically, I feel just fine. Nausea has disappeared completely and each day, I feel…good. I have very few complaints. Fatigue comes in spurts. Some days I'll be fine and others I can't stay up past 9pm. Backaches are regular but manageable. Sitting at a desk for 8 hours a day ain't an option and my coworkers are more than aware of my discomfort. I am forever going from standing up and sitting down. The other day I was working on my laptop while on my knees. Yeah.
The belly is shrinking less and less and most days I've got a pretty prominent belly. Larger clothes are a must so I've been spending a few pennies on those instead of maternity clothes. Most are dresses because finding flattering maternity jeans/pants has been virtually impossible. Some days I don't feel like I look THAT pregnant. But I soooo feel it.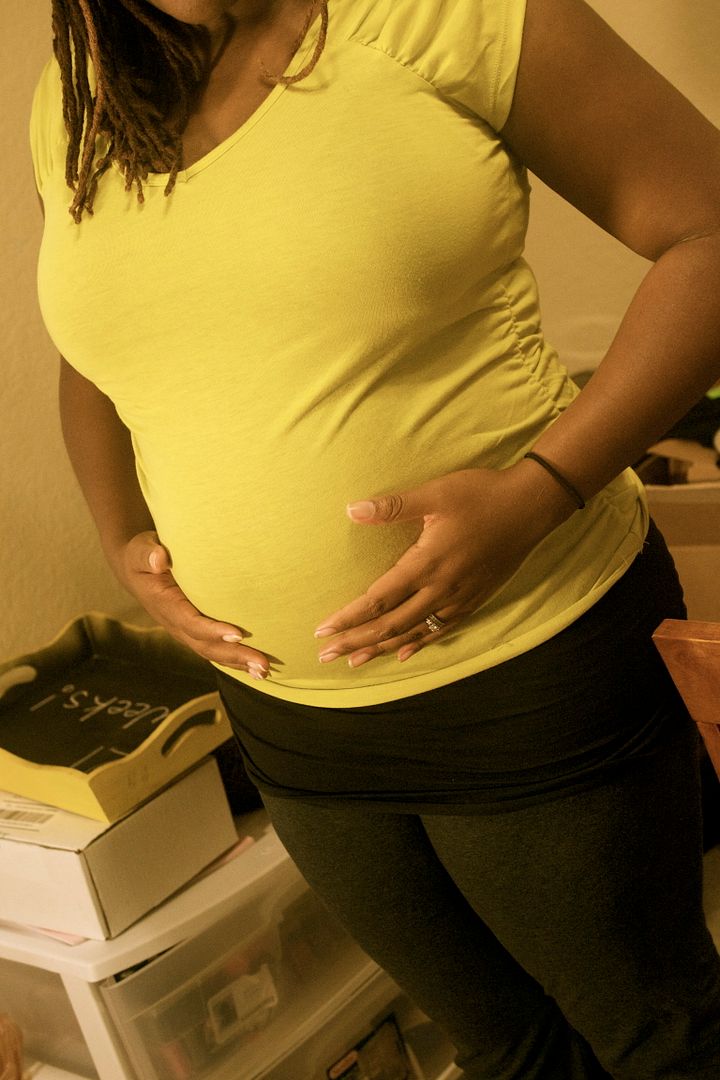 Soooo lately, Esposo and I have been talking about how many children we want and how we want to space these kiddos out. Having kids back-to-back terrifies me a little because having to deal with being pregnant AND juggling a toddler just sounds…unpleasant. Sure plenty of women do it with no problem but I have to be realistic about what may work with our family. But at the same time, do I really want to wait 5+ years? We're entertaining the idea of having no more than 3 children but I am completely lost at how spacing will go. I don't even want to think about getting pregnant again until Baby Clumps is at least 2 years old. Maybe 3 years old.
Quick Bean Stats!
Weight Gain: I have officially gained 1 lb this entire pregnancy. I'm hoping not to gain any more than 20 lbs this pregnancy. I'm not sure if that's realistic or not but yeahhh.
Fitness?: I had a barre class this week and it was AWESOME. I will definitely be going in my post-natal days. I'm doing yoga/kegal exercises each morning and they are so renewing. Next week will be longer walks with the dog. 20-30 minutes a day if I can.
Ugly Symptom: Heartburn. Tums keeps it away but if I don't have a Tums around, oooooh weeeee.
Most Common Pregnancy Comment: "You don't look pregnant at all."
Food Stats: I am still anti-meat but doing a lot better with incorporating veggies in my diet. The gag reflex and most food aversions have disappeared. I would like to meet with a nutritionist to ensure I'm getting enough iron. I don't think I am. I eat some junk food too (Salt and Vinegar chips, Skittles, french fries) but in moderation. The fear of gestational diabetes is in the back of my mind so I'm careful.
Stretch marks?: Yep. But I had them on my belly pre-pregnancy. The pregnancy marks are darker though. Somehow I don't care. I'm growing a life here.
Goals for Upcoming Week: Purchase and start reading The Vaccine Book by Robert Sears. I am not okay with how many shots babies are getting at such young ages. Esposo and I will be doing some hardcore research on this. It's also time to sign up for a childbirth or child raising class. I would like for us both to be aware of how to do CPR on a baby.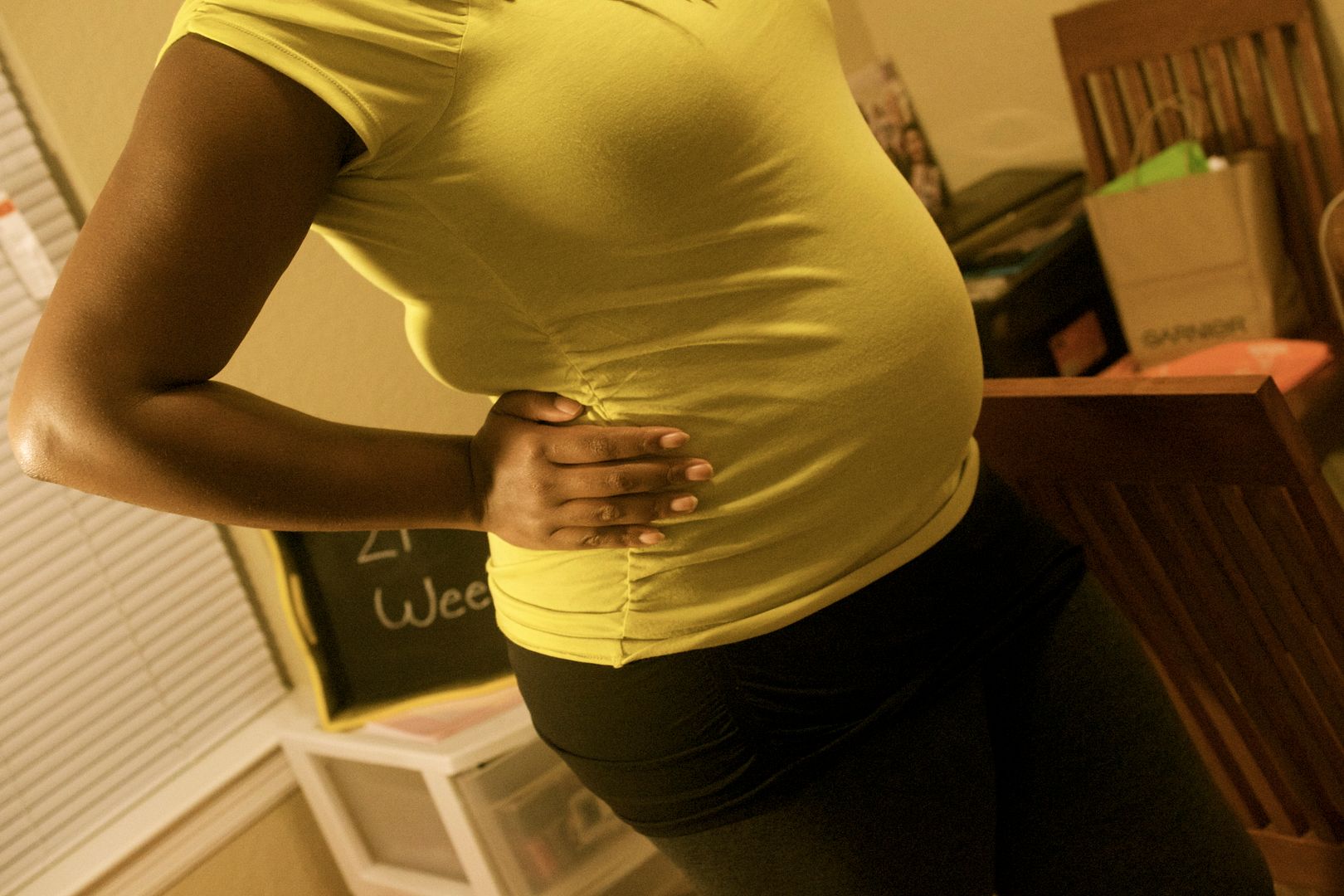 Moms and gals who want to be Mommies….how many kiddies do you want? And how far apart do you want to space them?