See this?
This is brown skin. It is melanin-enriched. Many of us brown girls think that just because our skin is darker that it creates some kind of barrier against the sun. And in a sense, it does. So I guess us brown girls don't even need to wear sunscreen.
"Girl, please."
The sun does not discriminate. Brown girls have to protect their skin just as much as the lighter girls. And for some reason, most of us did not grow up thinking this. We couldn't be more wrong. Everyone of ALL shades needs to protect their skin. From the fair ladies to the ebony mamas….protecting the skin is a MUST.
Each summer I experiment with different sunscreens for the face.
Meet the trio!
First up….
Olay

Complete All Day moisture lotion SPF 15
($7.29-drugstores nationwide)
Olay
Complete is no stranger to Clumps of Mascara. I've raved about this moisturizer before. And I won't stop. My skin absolutely adores
Olay
Complete. For reasons unknown my skin has been acne-prone beyond belief within the past year or so. This moisturizer does not irritate my skin, clog my pores or leave me with that white film that most lotions with SPF have.
Aaaand
, it's okay to wear every single day–which I do! When rubbed in, it looks like this…
Perfecto! This baby will always be a staple in my skin care routine.
Next uuuup…
Rx for Brown Skin Protect and Defend
moisturizing sunscreen
($20-click
here
for more info/purchase)

I am quite the Rx for Brown Skin fan. Products made specifically for skin like mine is right up my alley! When my skin goes through its dry spells, I use this! It is thicker than Olay Complete so I'm not sure how well it would work for oily skin. The good news is, it absorbs well so you aren't left with a sticky or greasy feeling. I wish it didn't smell SO sunscreen-y. It is a little overpowering for everyday use but this is something I'm willing to get over to protect my skin. It goes on pretty thick….

But after a good rubbing in session…

…..I am good to go! That white residue from sunscreen drives me up a wall! Don't have that problem here.
And lastly…
Clinique

Sun SPF 50 Face Cream
($17.50-Clinique.com–click here for

deets

)
Oh yes….when I'm going to be taking in a LOT of sun, I have to bring out the yellow tube with higher SPF. Clinique's Sun Protection products are a must have if you are a Clinique skincare fan. Which, of course, I am…. This smells extremely sunscreen-y but it's a smell that doesn't bother me anymore–simply because I know I HAVE to wear it. Now….this baby is going to take a ton of rubbing in to get rid of the white residue.

And even after it's gone, it leaves me a little greasy.

But honestly? It doesn't bother me because it stays put, doesn't run in my eyes when I swim and my skin doesn't have any bad reactions to it. So heyyyy!! No complaining from me.
Brown girls….where ya'll at? Please oh please tell me you are rocking sunscreen EVERYDAY. And if you're not….do you feel the burn from my cyber side-eye?
I want to hear from everyone rocking sunscreen…what's your favorite?
Brown Skin Protector,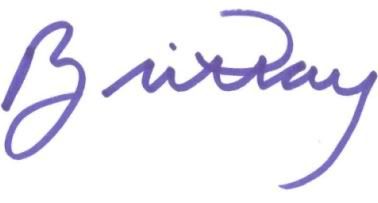 ETA:
….but is your sunscreen SAFE for you? Thanks to reader Rachel for sharing
this link
. It investigates sunscreens and tells you what's safe….and what's not. I will be making some changes!