Best foundation for dark skin? Are there really any? You're going to judge me when I tell you this but I didn't start regularly wearing them up until a few years ago. I didn't think I had a need for it. Until I saw my mug in a picture. Girl. You know I come with the dramatics but I was shocked. Done up eyes and lips with a very patchy/uneven canvas just wasn't a good look.
Foundation shopping is hard enough but try having dark skin that is oftentimes 3-5 different shades. It's a darn shame that in 2016, many mainstream brands don't have shades that fit us darker girls. Personally, I'm getting to be very picky about who I'll support with my dollar and I am much more likely to support brands that support me and people who look like me.
Foundations for Dark Skin
These brands understand that some of us are darker than Tan and they've given us such a wonderful array of foundation shades for dark skin.
Shea Moisture Weightless Shea Serum Foundation ($14, here) – I've covered them a dozen times before but I can't get over how extensive their line is. Their liquid foundation is the only one that I'll repurchase because not only is the shade fantastic but the formula is incredibly hydrating.
CoverFX Total Cover Cream Foundation ($42, here) – You knew that, right? I've repurchased their foundation at least 4 times. It's my staple. I wear it allllll the time and it has done me good.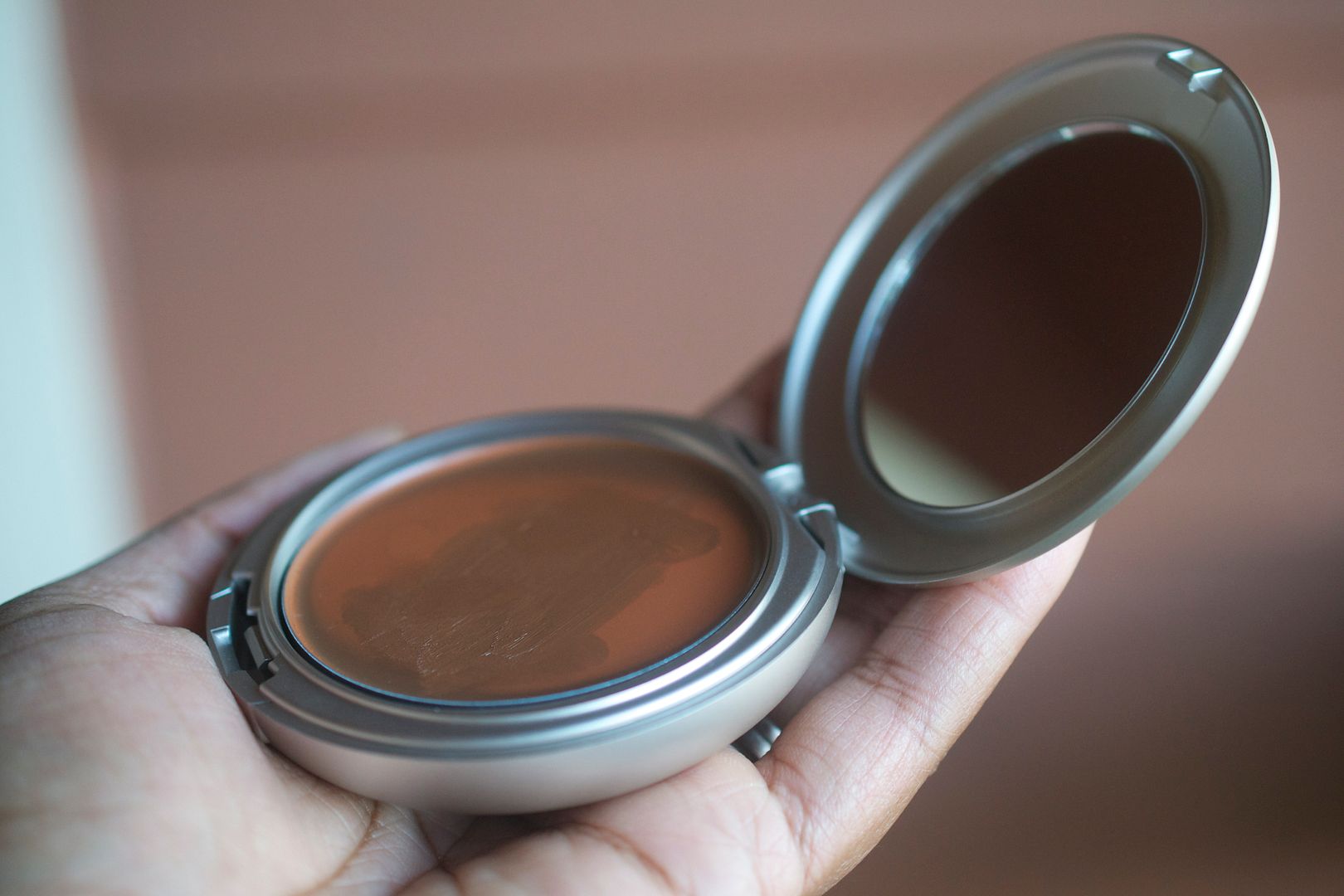 BECCA Ultimate Coverage Complexion Creme ($44, here) – I haven't actually tried this but I've heard wonderful things about it.
NARS All day Luminous Weightless Foundation $(48, here) – Some brands just GET IT. They're not only giving us darker shades, but you'll regularly see darker girls featured in their advertisements. Representation matters and they understand that. I wish they'd give us some darker shades but I'm happy to see this current lineup.
IMAN Cosmetics Second to None Cream To Powder ($16, here) – Reasonably priced with an incredible array of shades? It's rare. IMAN Cosmetics is a gem in the makeup world and I'll never not support this brand. P.S. – Did you know I once met Iman?
COVERGIRL Queen Natural Hue Liquid Makeup ($8, here) – You can't deny just how extensive COVERGIRL Queen's lineup of foundations are. They really seem to cover so many hues. The tricky part? Finding it in stores. Your best bet is to buy online and then cross your fingers that you've made a match.
Laura Mercier Candleglow Soft Luminous Foundation -($48, here) – My goodness, I love LM and how dark their foundations go. I haven't tried this but I am a huuuuuge fan of their Tinted Moisturizer and I'm hoping that they give us many dark shades for that as they do for this Foundation.
AJ Crimson Foundation Compact ($35, here) – People rave about this foundation and I've been AJ at The Makeup Show and still haven't tried it. What is wrong with me?
Meow Cosmetics Mineral Foundation (here) – If you want to play scientist, this brand has over 80 foundations. You can do a ton of mixing and matching to really customize your foundation.
Hourglass Vanish Seamless Finish Foundation Stick ($46, here) is like a hidden little secret that I didn't know about but they have so many darker shades!
Mehron Pro-HD Cream Foundation ($14.50, here) – While this brand doesn't have the darkest shades, what they do have is A LOT of darker shades. 1 out of 2 ain't bad.
MAKE UP FOR EVER Ultra HD Invisible Cover Foundation ($43, here) – This is another liquid foundation that I loved using. While it provides more coverage that I like, the shade was spot on and they have A TON of options for darker skin.
MAC Cosmetics Studio Fix Powder Plus Foundation ($28, here) – MAC has almost 50 shades of this foundation. Enough said!
Black Opal True Stick Foundation ($9.95, here) – Black Opal has been giving us dark folx stellar foundations for years. This Stick was a staple in my beauty stash for quite some time.
Ashunta Sheriff Perfect Blend Stick ($40, here) – The coolest thing about this celebrity makeup artist's Foundation Sticks is that they are dual-ended. Because so many of us have different shades all over our faces, she's made it easy to blend various shades all over.
Lancome Teint Idole Ultra Longwear Foundation Stick ($42, here) – Truthfully, I was shocked when my girl Lupita came out as an ambassador for Lancome because I never thought they had darker shades. It turns out…they do! There aren't many but I'll take what I can get.
Bobbi Brown Skin Foundation Stick ($46, here) – If you have extra change, you may want to give this kid a try. Far from cheap (but remember…you can get a sample if you go into a Sephora), this foundation promises to give a natural finish and they have a nice selection of darker shades.
Fashion Fair Oil Free Perfect Finish Cream-to-Powder ($26, here) – Yes, girl. Fashion Fair is still here and they are still giving us foundations for richly hued girls and guys.
I could really keep going and going but I didn't want to overwhelm you with options. I would LOVE to know what brands you've tried. OR have heard are great when it comes to catering to darker skin. I can't wait until the day when a post like this isn't needed. Come on, beauty industry. Get it together! Dark skinned women need foundation, too!
Hook a sista up!
Signed,
A Sista