Well, at least for the moment since I am forever eyeing and wanting to purchase a new watch. I am still loving and wearing my red Baby-G for when I work out. I officially added a sibling to my family of watches.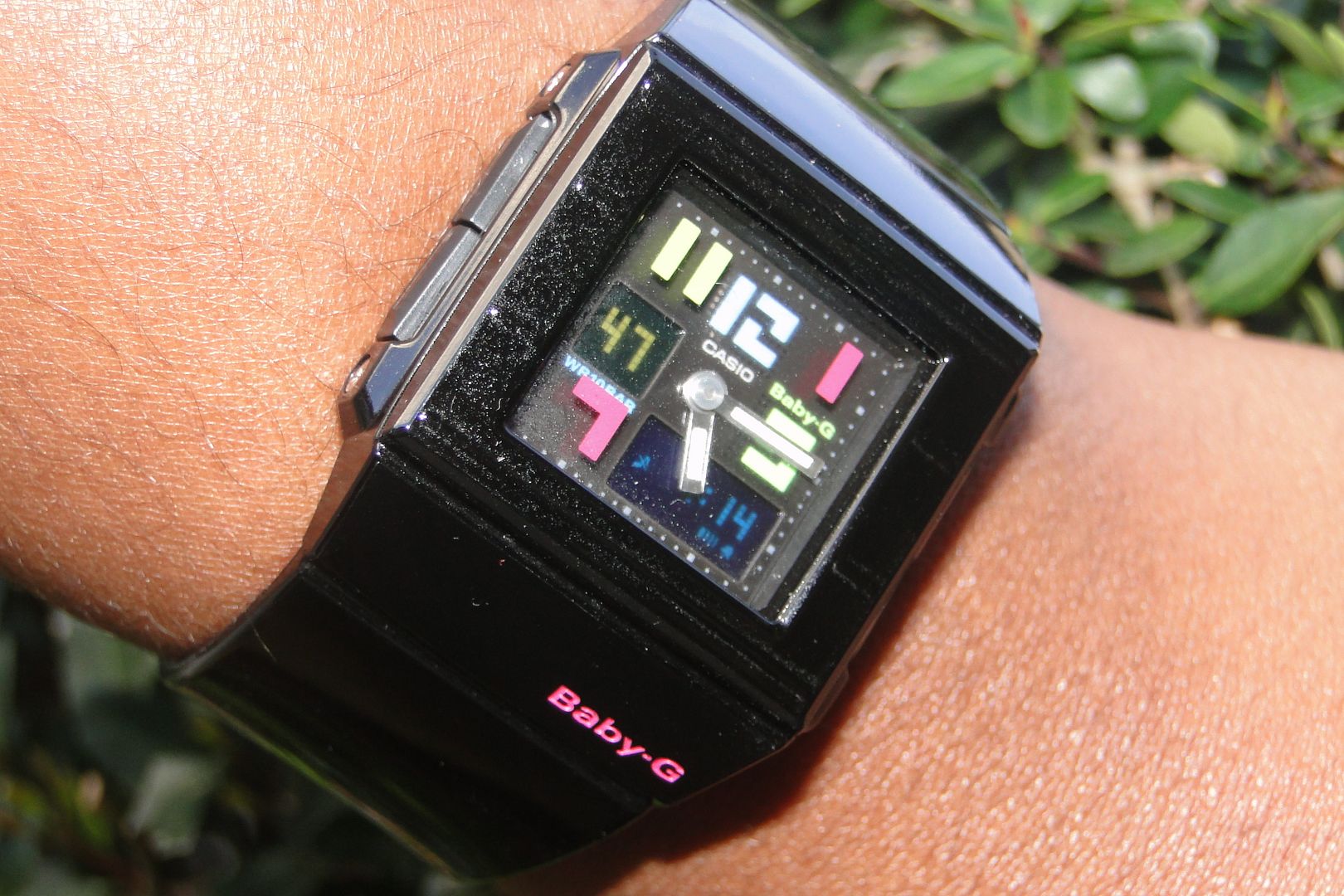 I am in LOVE with this watch. It is so 80's and so retro. It looks like art. I really don't use all of the features but I love that it's an analog and digital watch in one. Coolest thing ever.  I've got my eye on one more Baby-G and then after that I PROMISE I'm done.
I think.
Check out Baby-G watches here.