Let's talk about something that I hardly EVER discuss on Clumps of Mascara. Brows. I am a simple brow girl. I get these bad boys threaded every 2-3 weeks, brush 'em daily and keep on moving. Even when they start growing out of control the hairs start looking unruly, I don't bother with trying to tame them. Less is more for me and I don't have the time or patience to do a ton of sculpting, trimming, drawing and fancy-ing when it comes to my brows. Plus, believe it or not, I really appreciate my thicker brows. Even if they are nuts. Nothing like a waxing incident gone bad to help you appreciate what you've got. I got my brows destroyed by this waxer in Los Angeles over 4 years ago. Twas the worst of times.
Imagine my surprise when I ran into an eyebrow product that I actually really like. Say hello to Black Opal's Brow Shaper.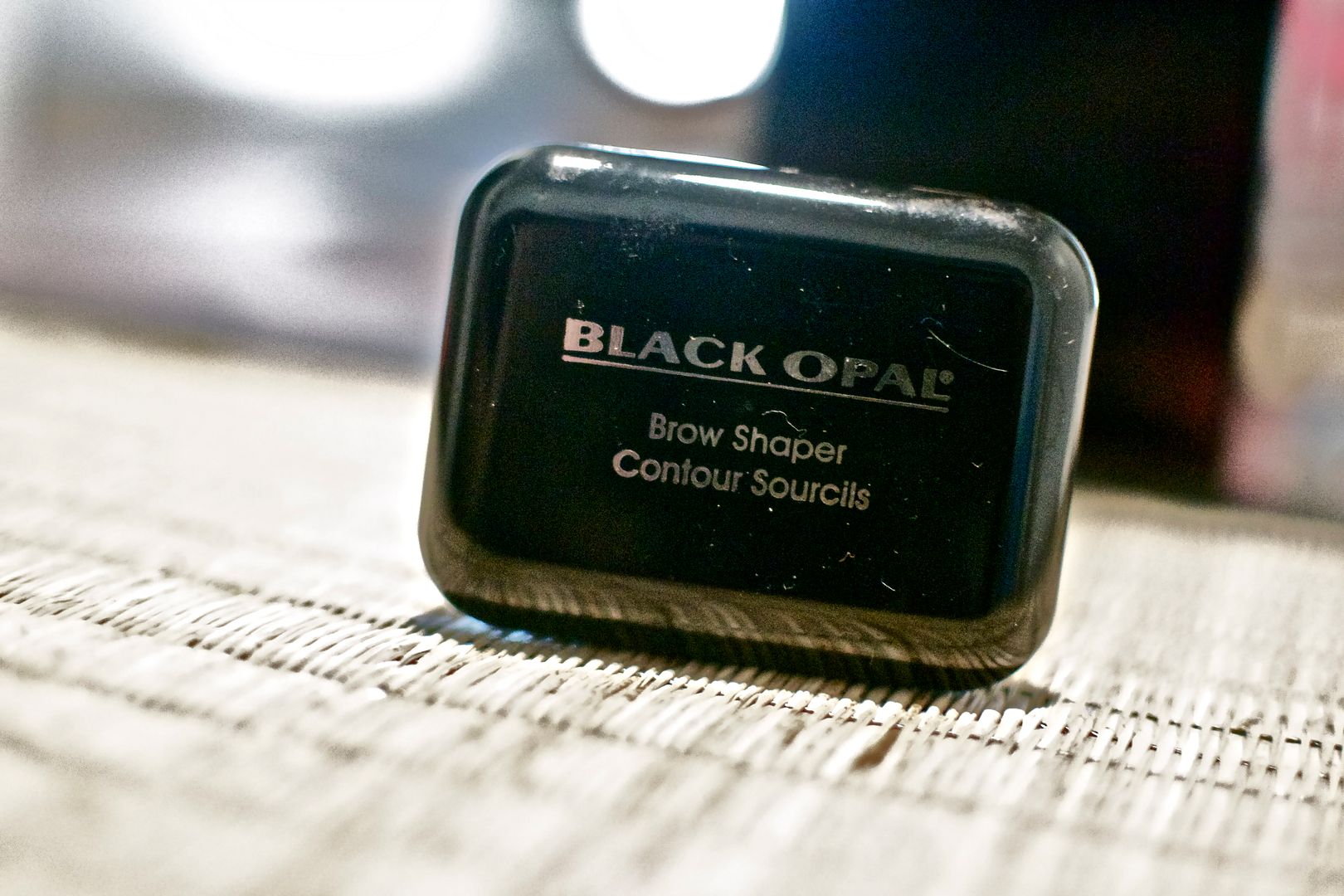 This online exclusive $7 brow palette promises to "Achieve the look of professionally styled brows with this powder in a natural-looking shade, ideal for shaping, contouring and defining brows effortlessly. It's the perfect quick-fix to sculpt, accentuate arches and supplement areas where brow hair is sparse." (source)
Well, that doesn't sound so bad. I'll leave the conturing thing to the brow kings and queens of the world, though. The most use I will get from a product like this is filling in those sparse hairs. Because no one really has perfect eyebrows. Except blogger Saimese but we digress. 8)
I think that this product only comes in one shade and that's "Medium". The website didn't show any other options but I do think they should have at least one lighter shade. Medium, however, works good for me.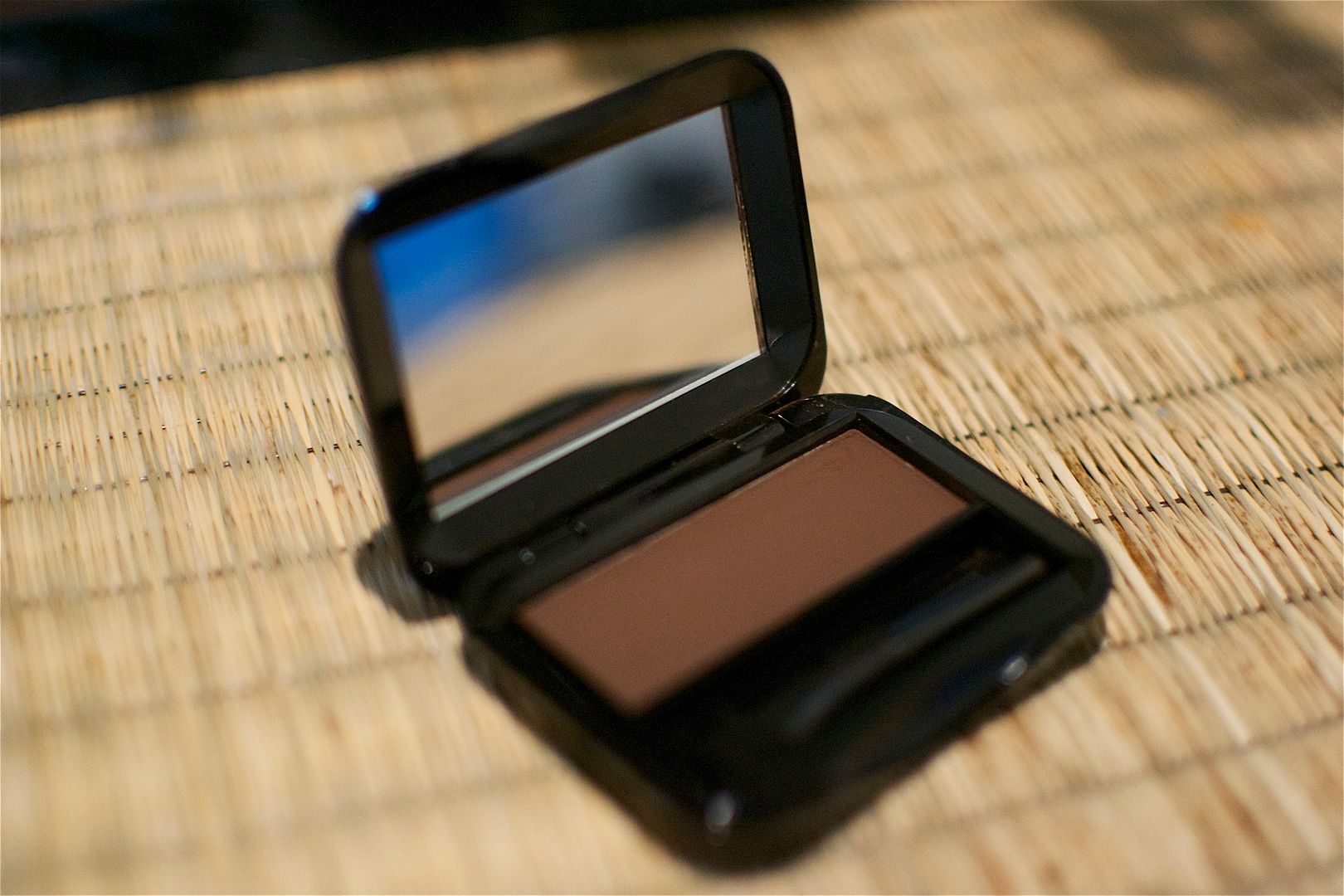 It isn't perfect but it conceals well on my brows. I will probably be using this baby as an eyeshadow too because it is one intense matte with a nice and long-lasting finish.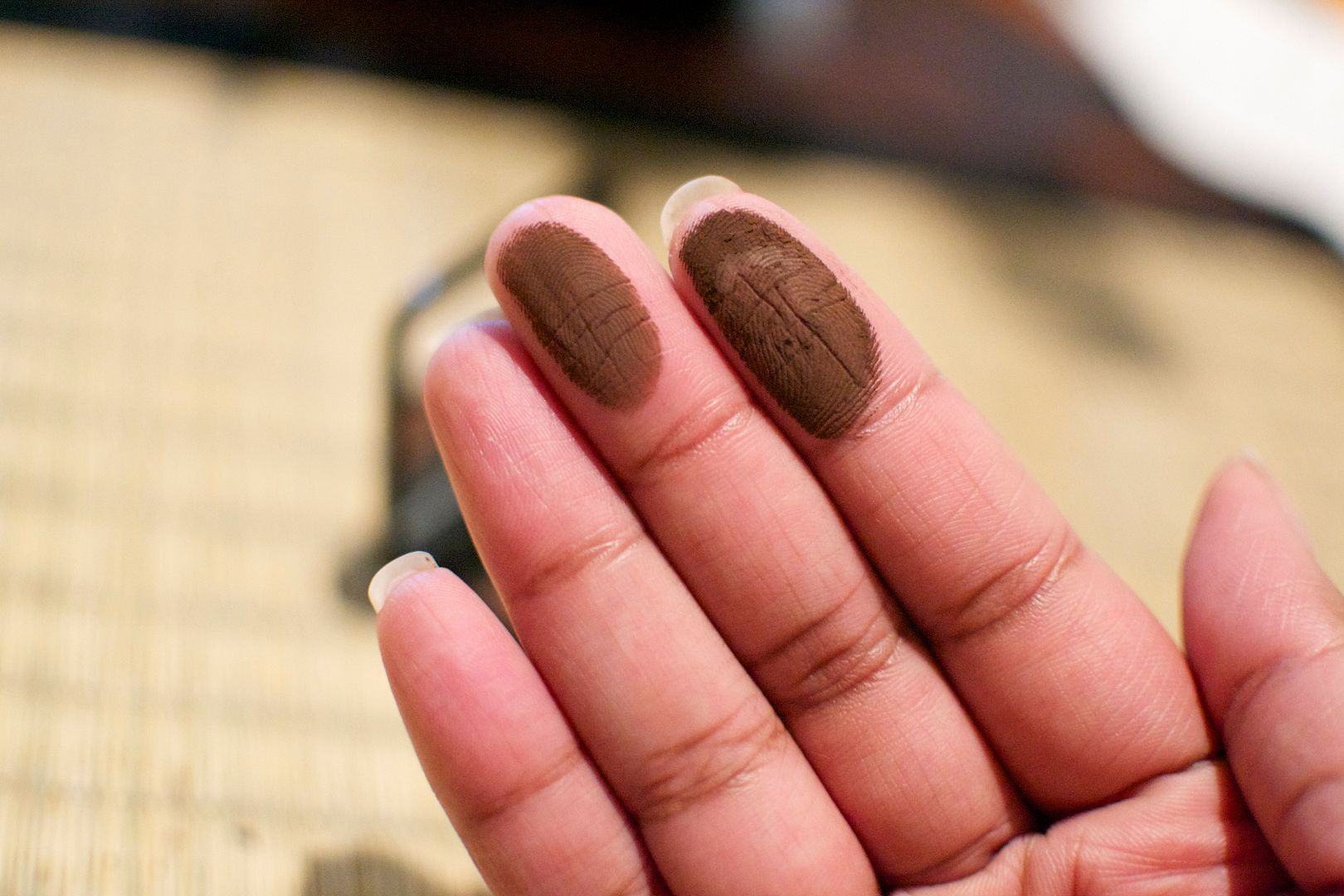 The angled brush that comes with the set isn't really worth much so do yourself a favor and use your favorite angled brush. I have one from Crown Brushes and used it to only fill in and slightly define my brows. Take one of my brows before…
Not too much of a tragedy, right? I did some dipping and dabbing…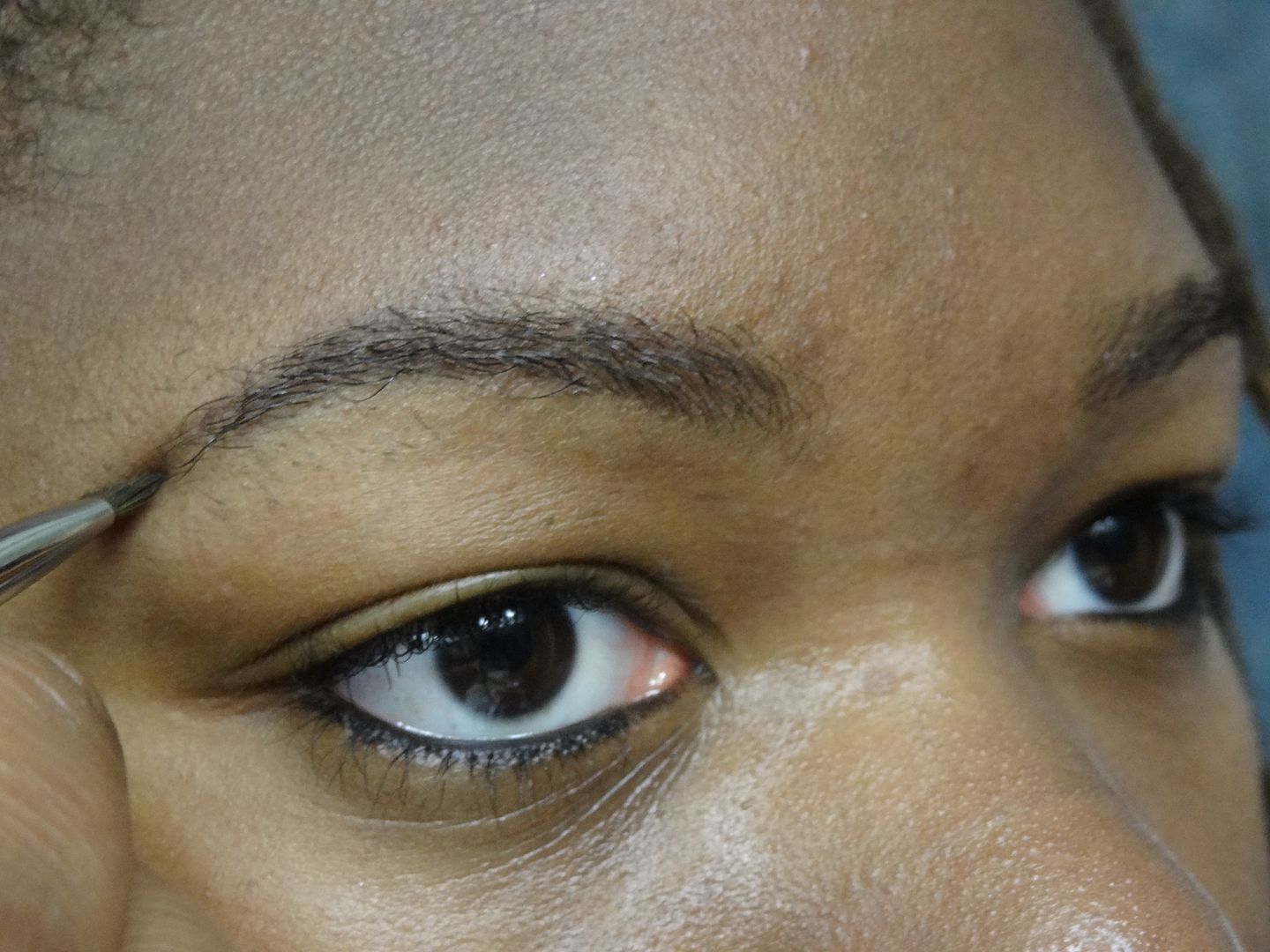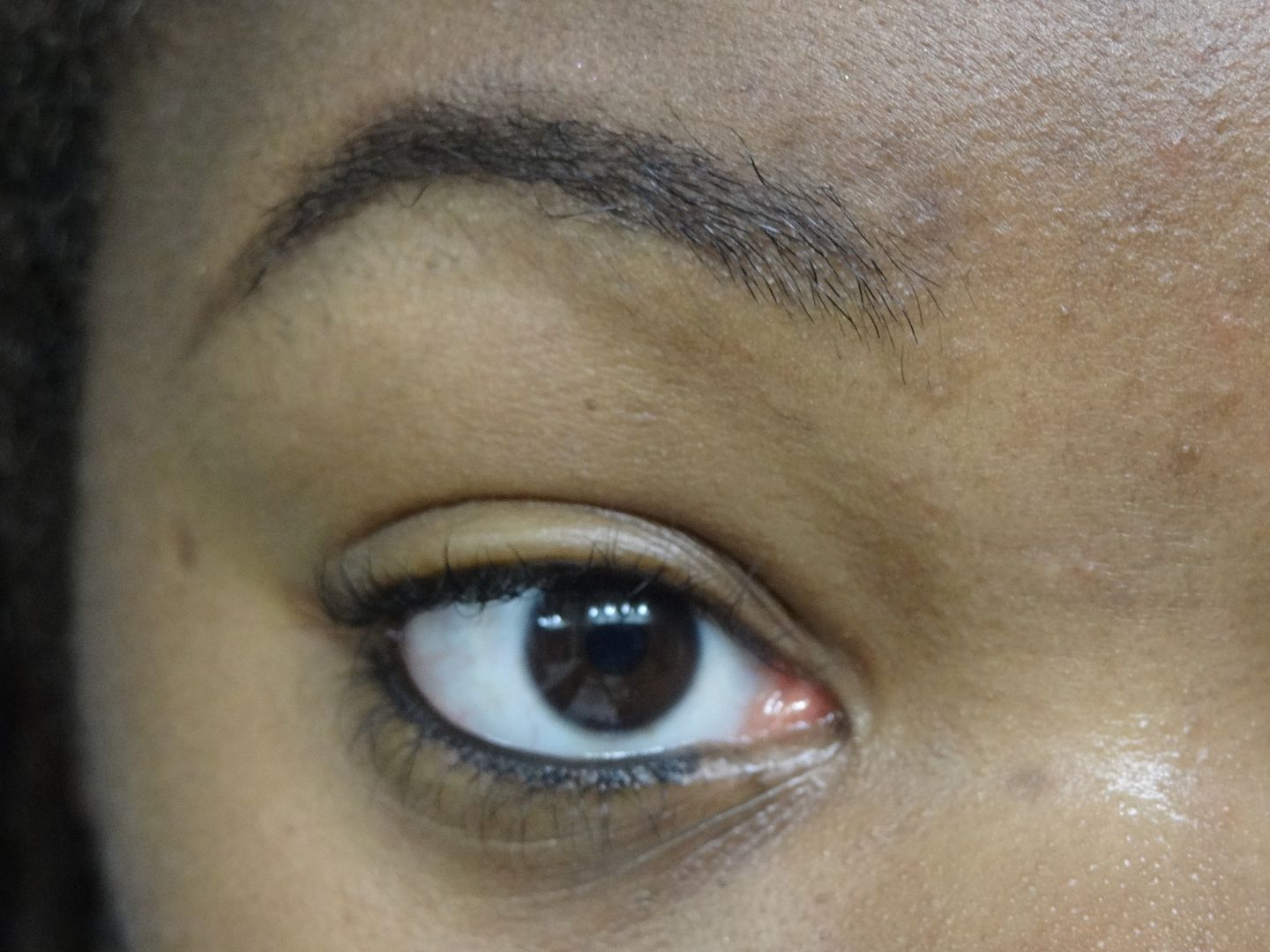 Not too bad, uh? Adding some of the powder made my arch stand-out a little better.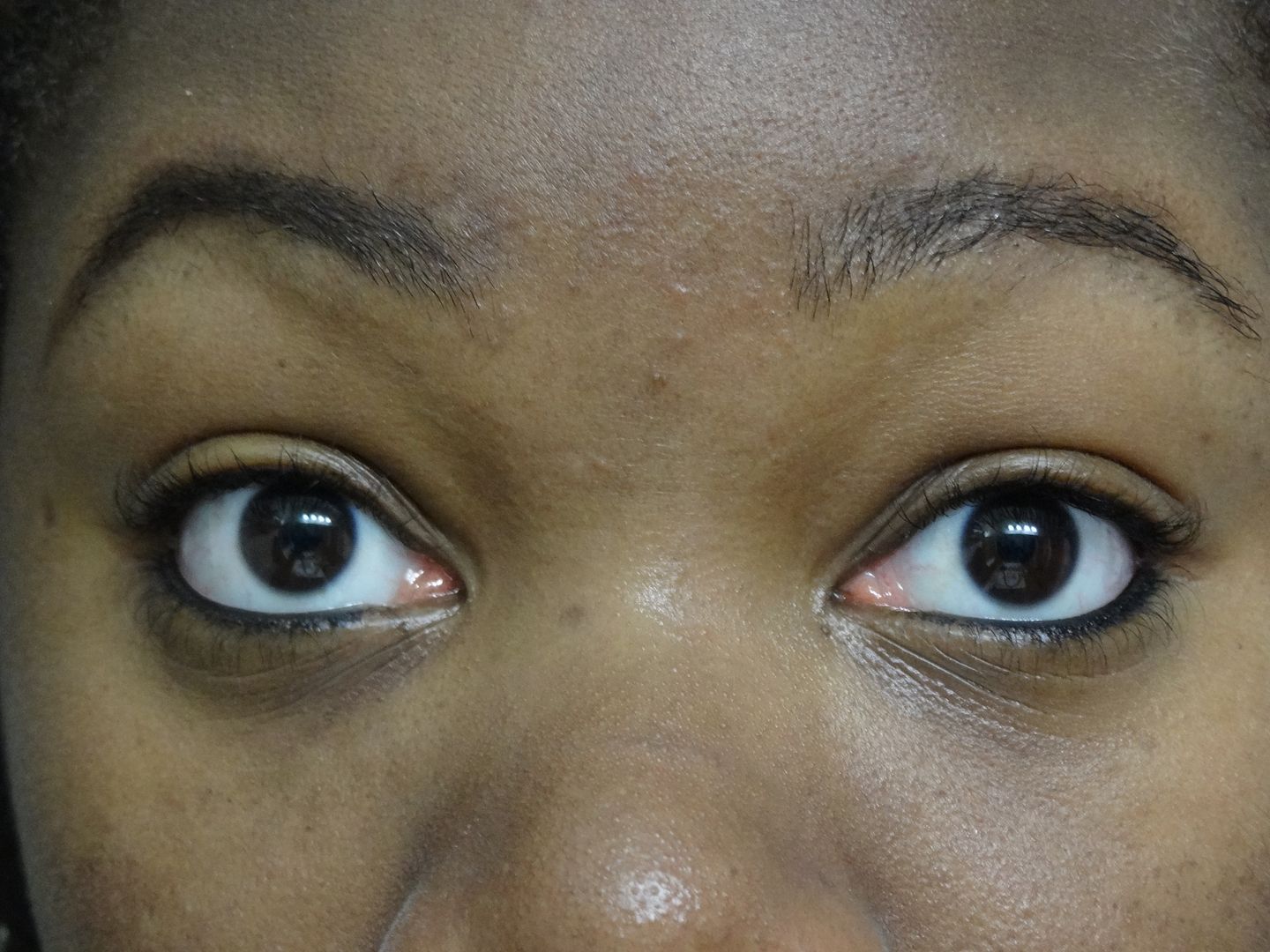 I topped the brows off with some brow gel and was happy to see it last all day. Not bad for a smooth 7-bucks. You can snag this from BlackOpalBeauty.com.
Are you a low-maintenance brow gal or do you like to go all out and spruce yours up?