Is it just me or do you think of leprechauns when you think of a pot of gold too? Leprechauns freak me out, y'all. Seriously. Somehow, I've managed to not get freaked out over this darling little palette of wondrous eyeshadow. This is an online exclusive so if you find yourself heavily lusting over it, you may need to go ahead and get your computer, laptop, tablet or smartphone ready.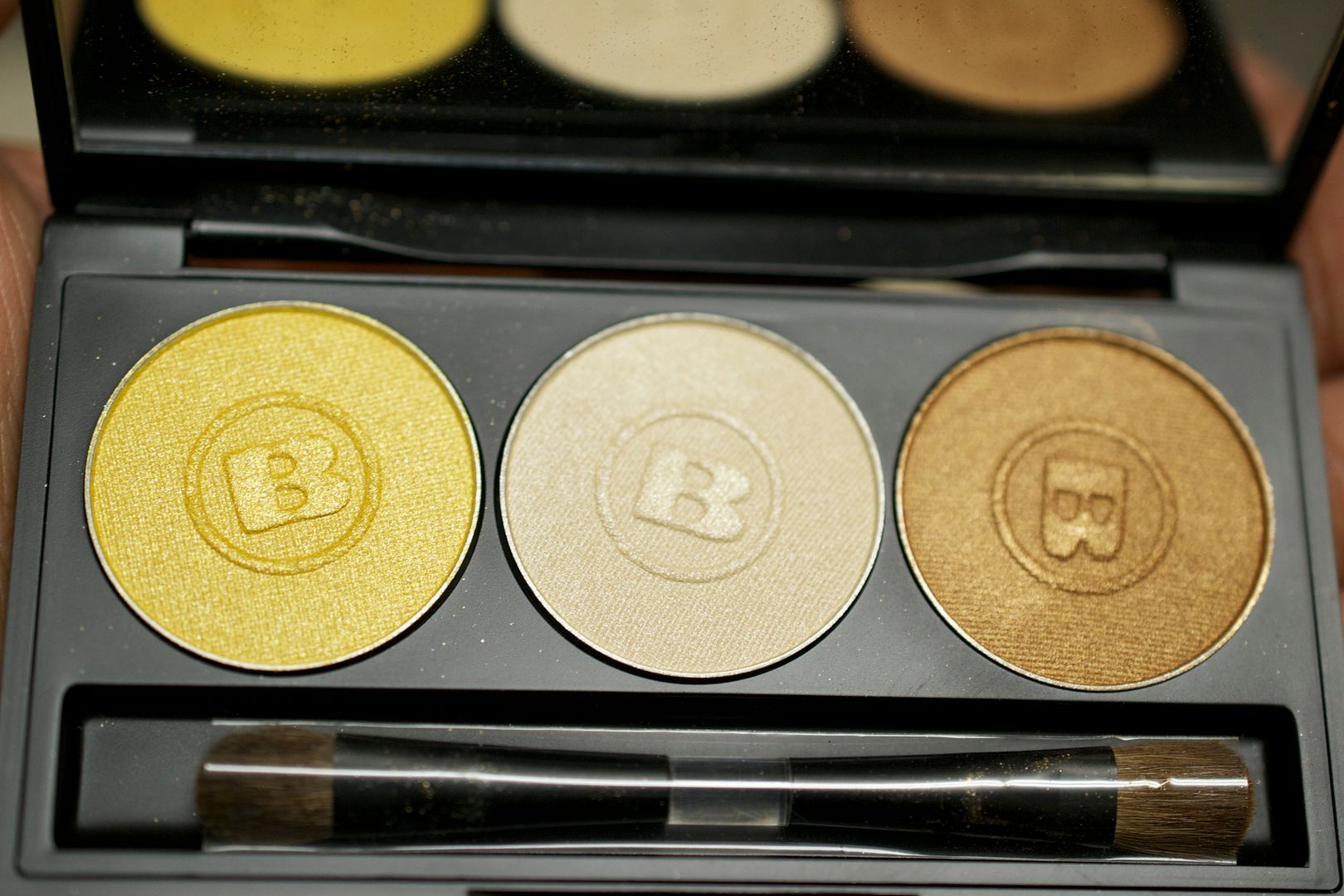 Pretty, uh?
Palettes that are trios are always my favorite because I feel that's just the right amount of colors you'll need to crank out a decent look. Sometimes those palettes with 10+ shades leave you all confused with deciding what goes where, but this palette is easy.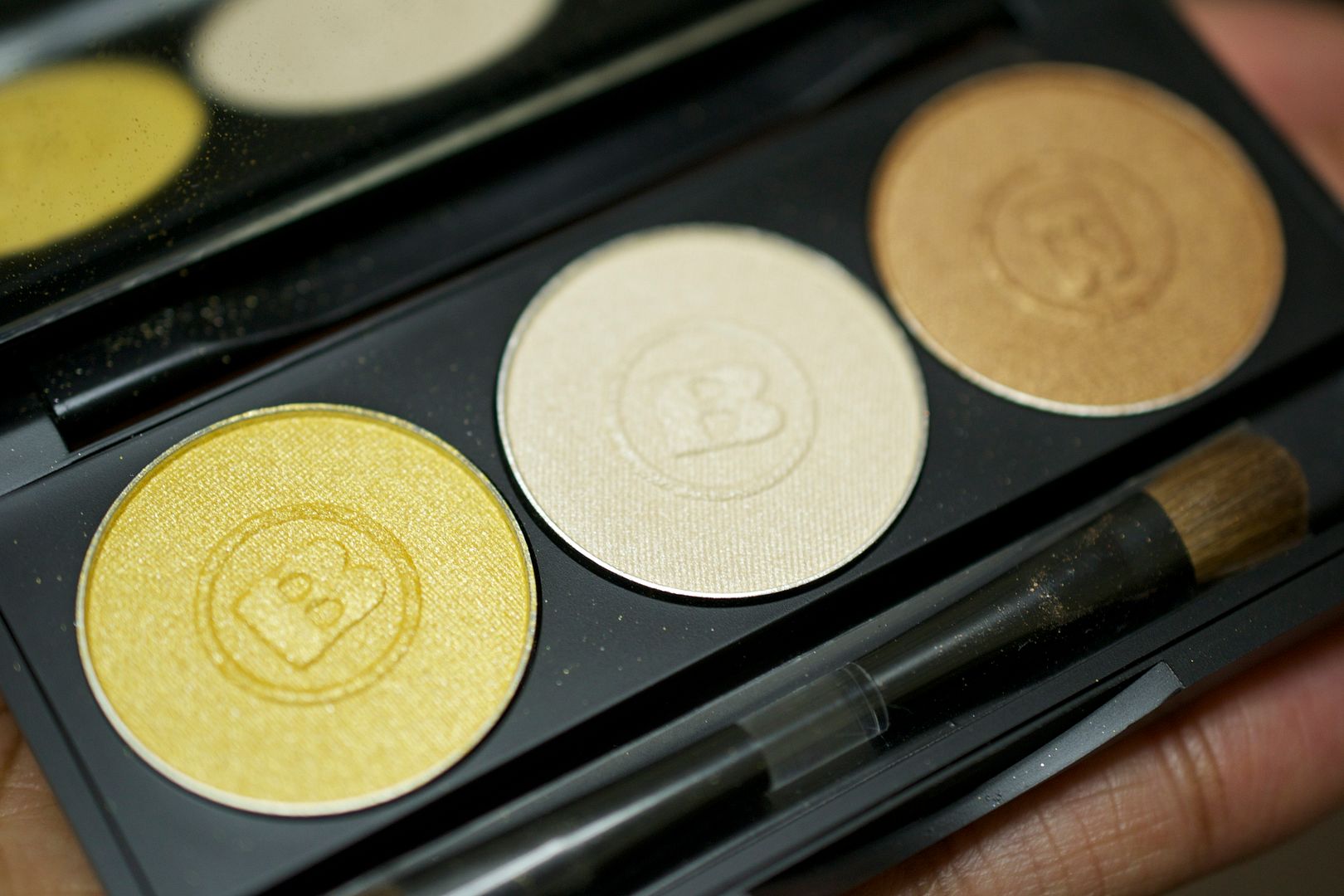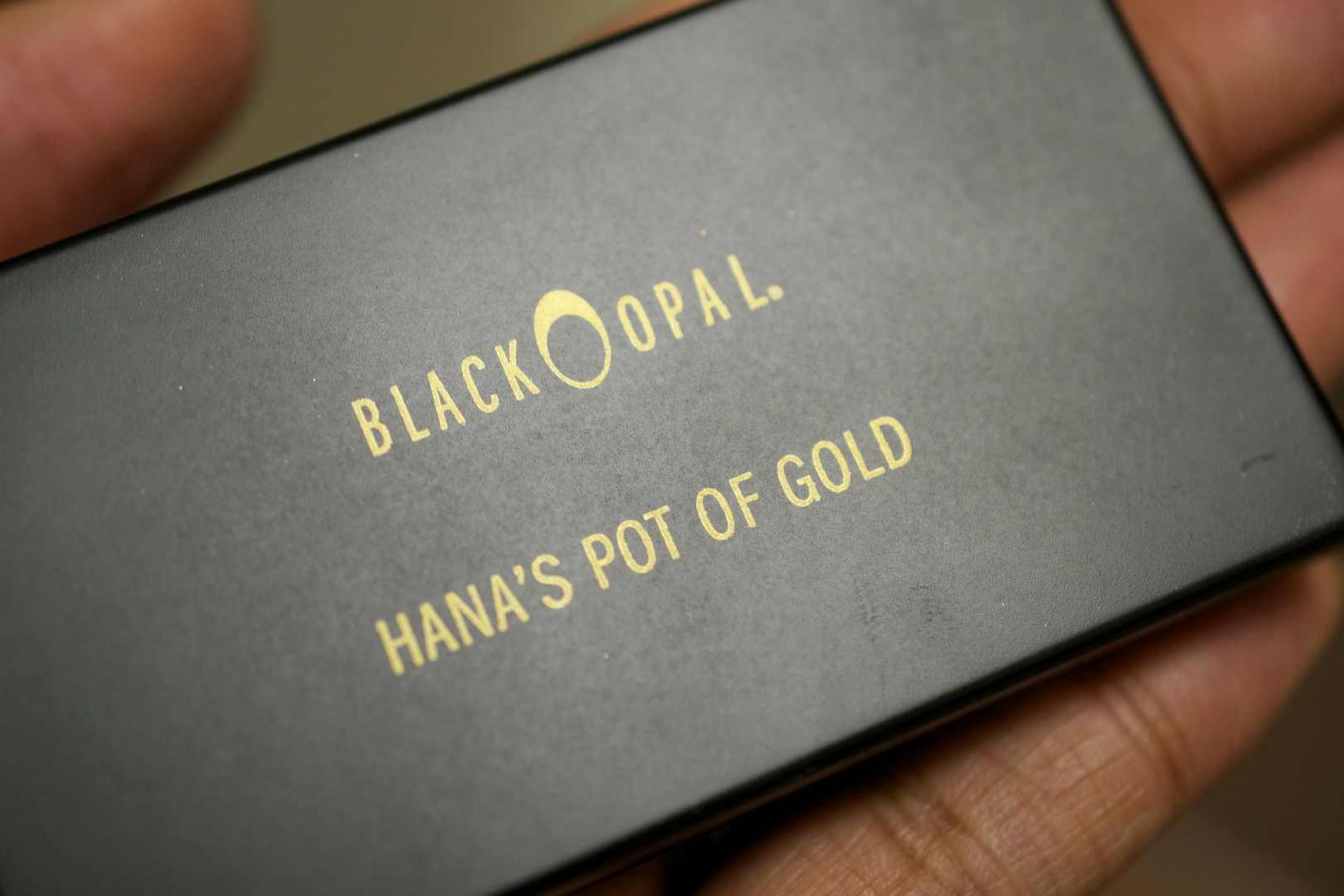 And don't you adore how they've embellished with shadows with the letter B?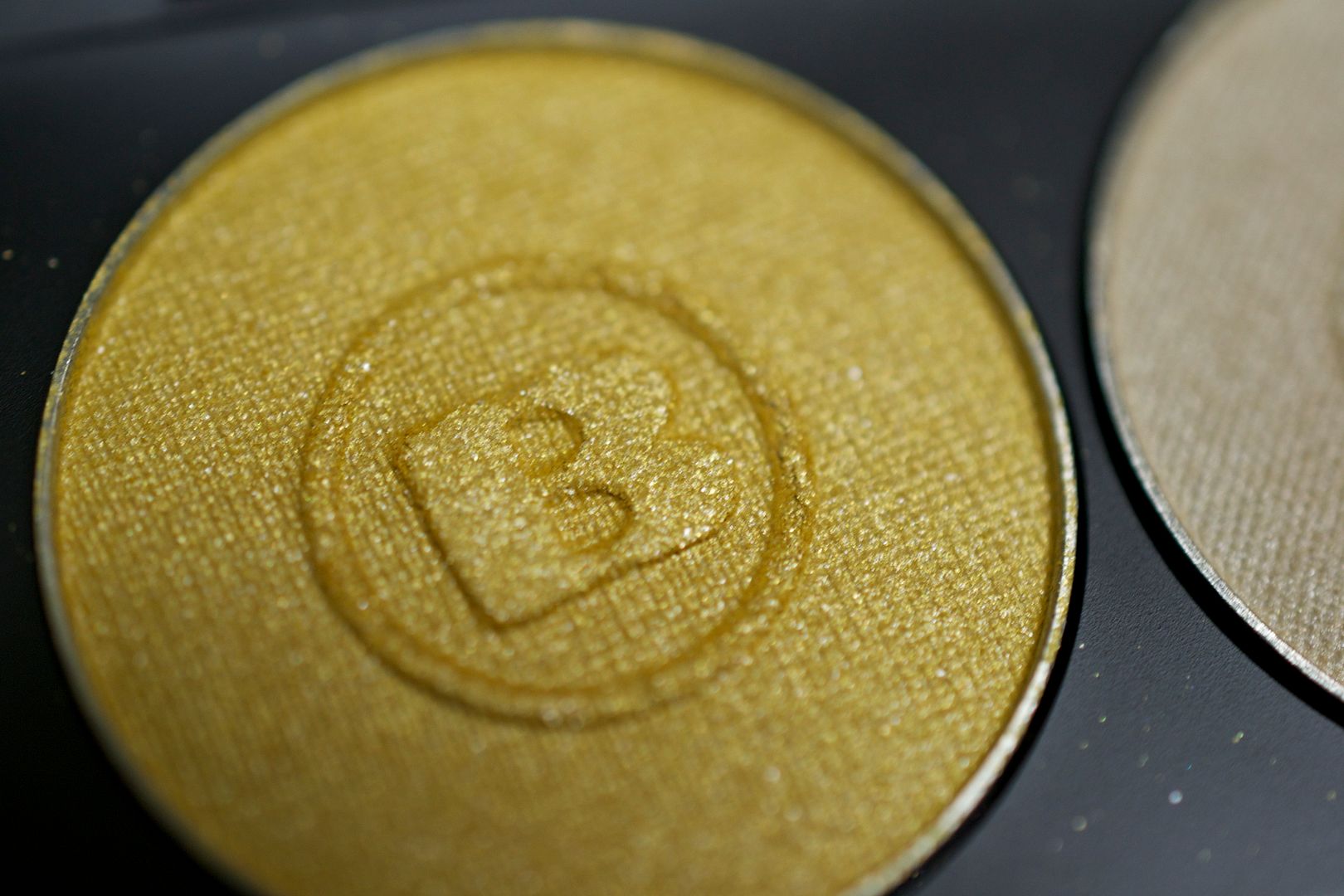 I'm so honored that Black Opal thought so much of me that they put my initial on the shadows. Oh wait. The B stands for Black Opal. Oh yeah.
I knew that.
Each shadow is silky and pops nicely on my skin.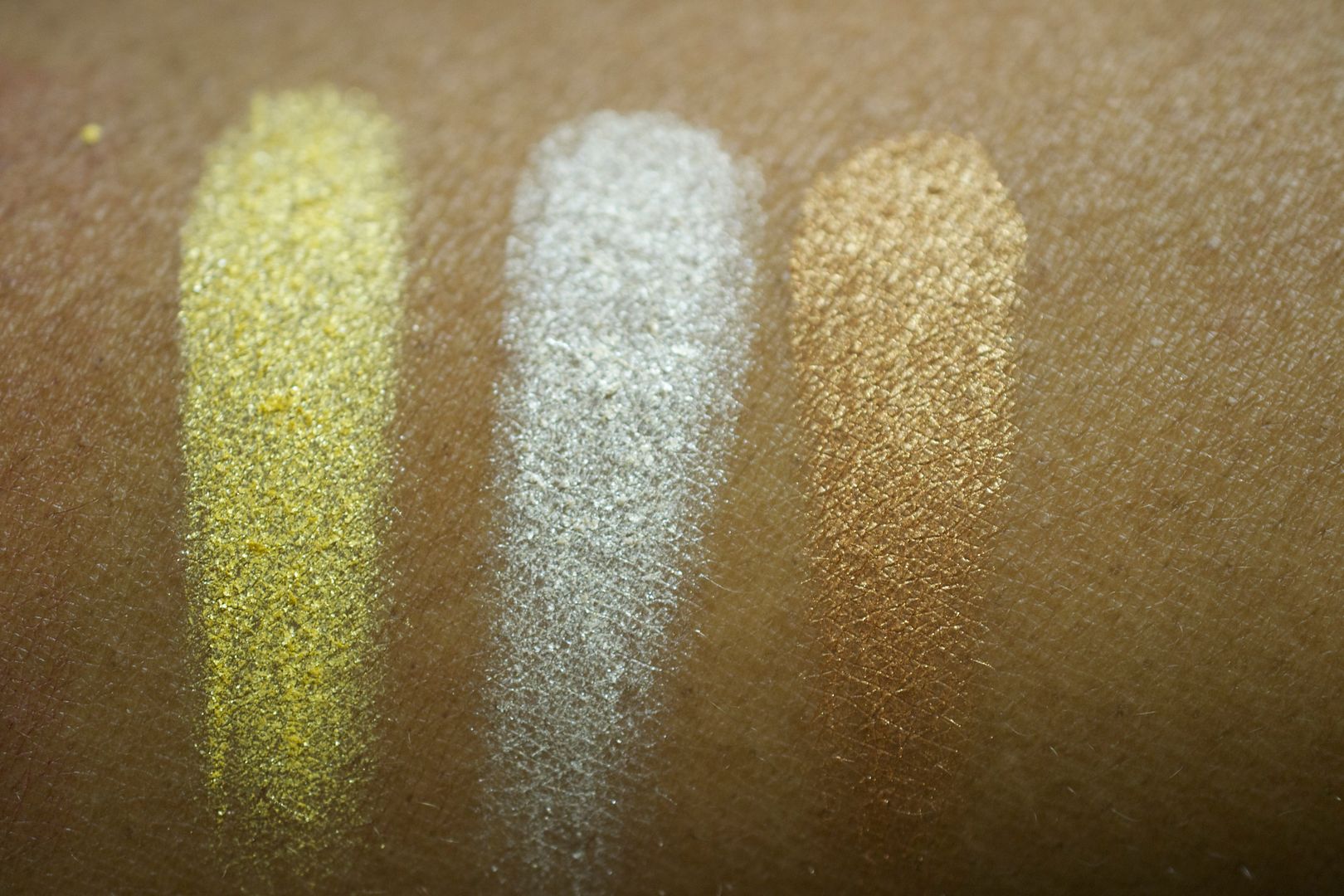 But you know me. If I plan on wearing eyeshadow, I HAVE to wear an eyeshadow base. The thing about these is — you don't have to wear a colored base. If you're like me and love Urban Decay Primer Potion or Too Faced Shadow Insurance, a dab of one of those on each lid is really all you need. The shadow has produced a nice intense look while not being too over the top.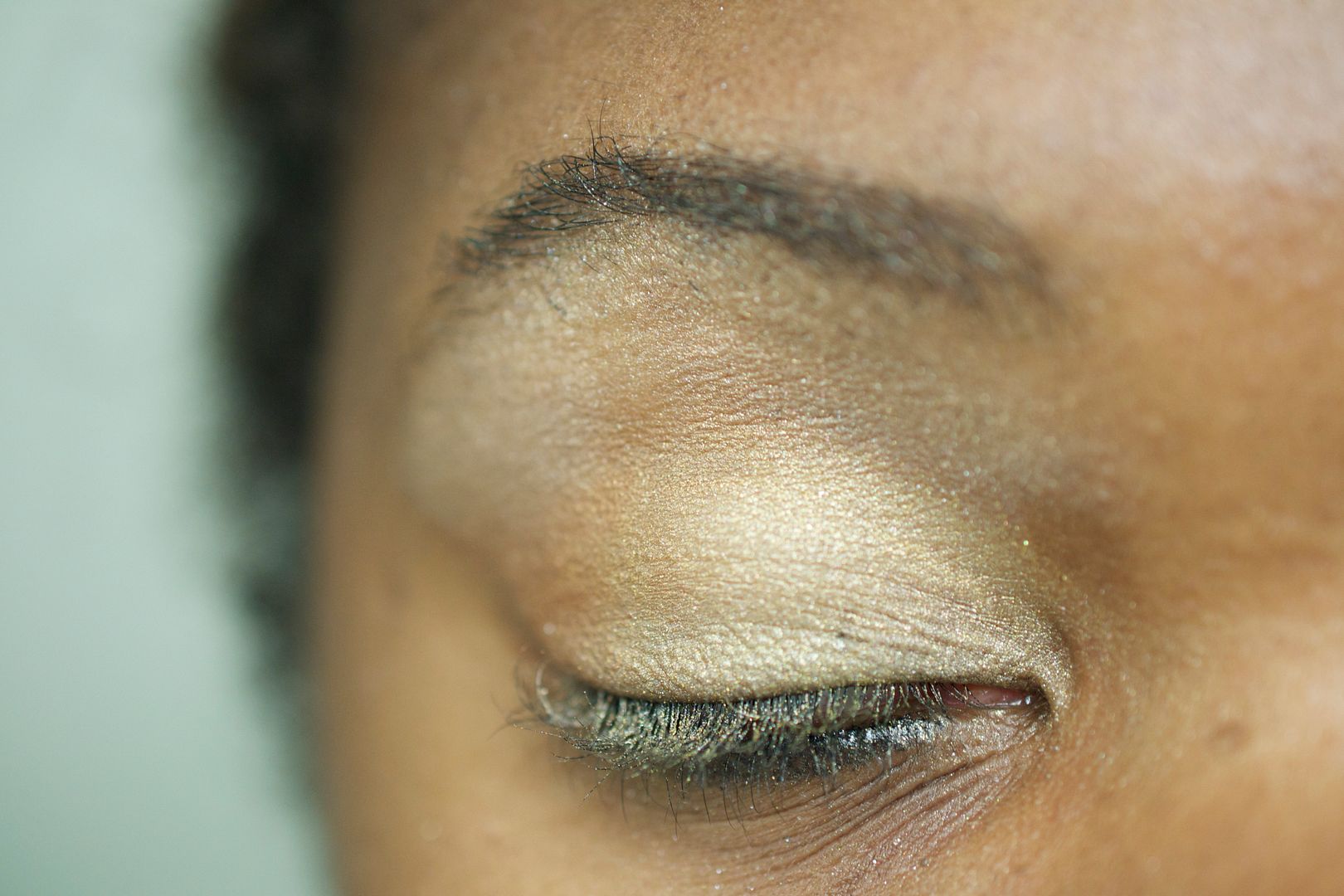 Which I did a bit sloppily but you get the idea. Another darling attribute about this palette? It's so slim and portable. It's smaller than my phone…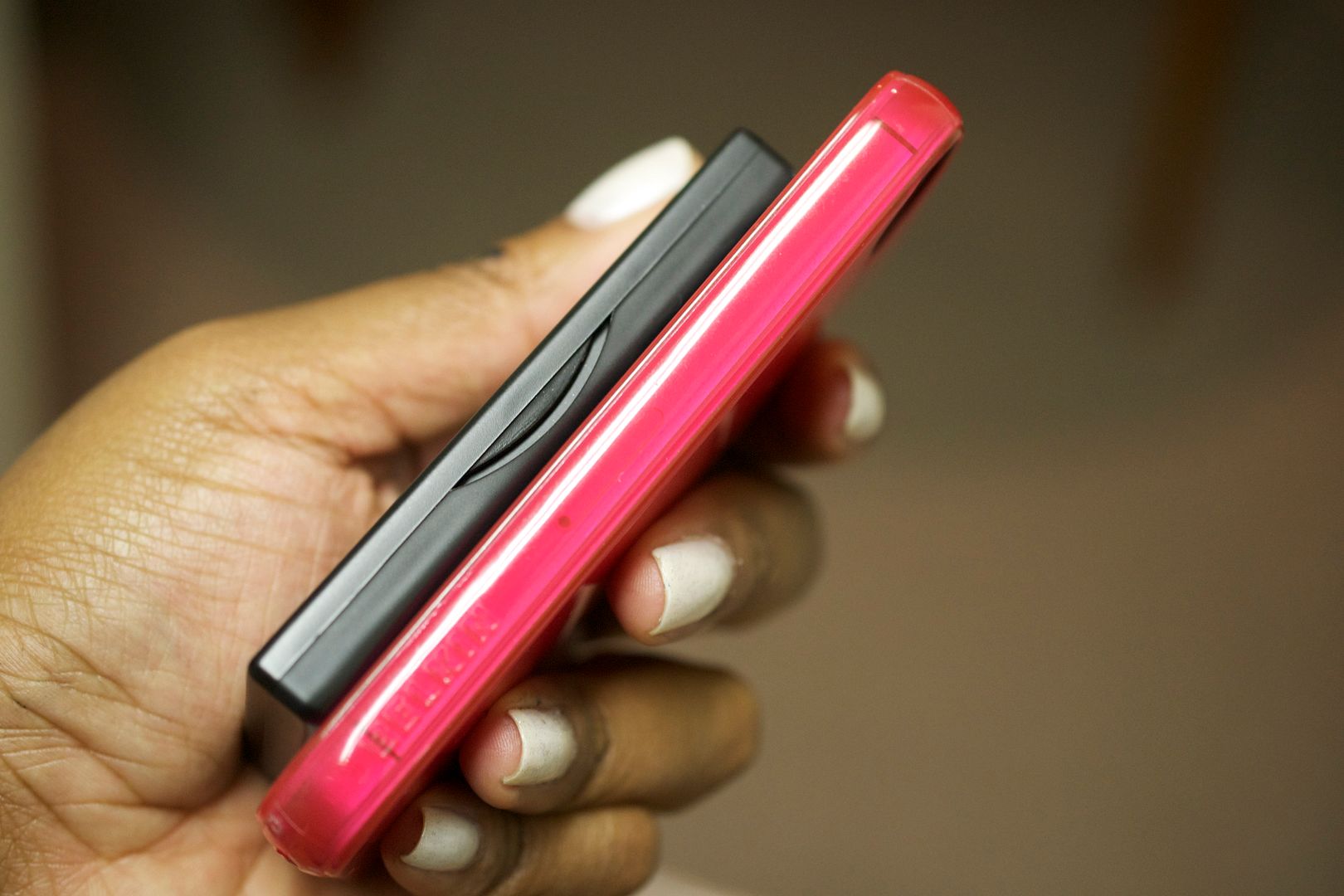 …which means if I do need to touch up for Happy Hour (lol – like I'm a drinker…), it won't take up too much space in my purse. Win, win, win. A pretty hot deal for only $7.95. Grab it with the quickness on Black Opal's website.
And in food news, last week Esposo made the most delectable batch of Thai coconut curry soup.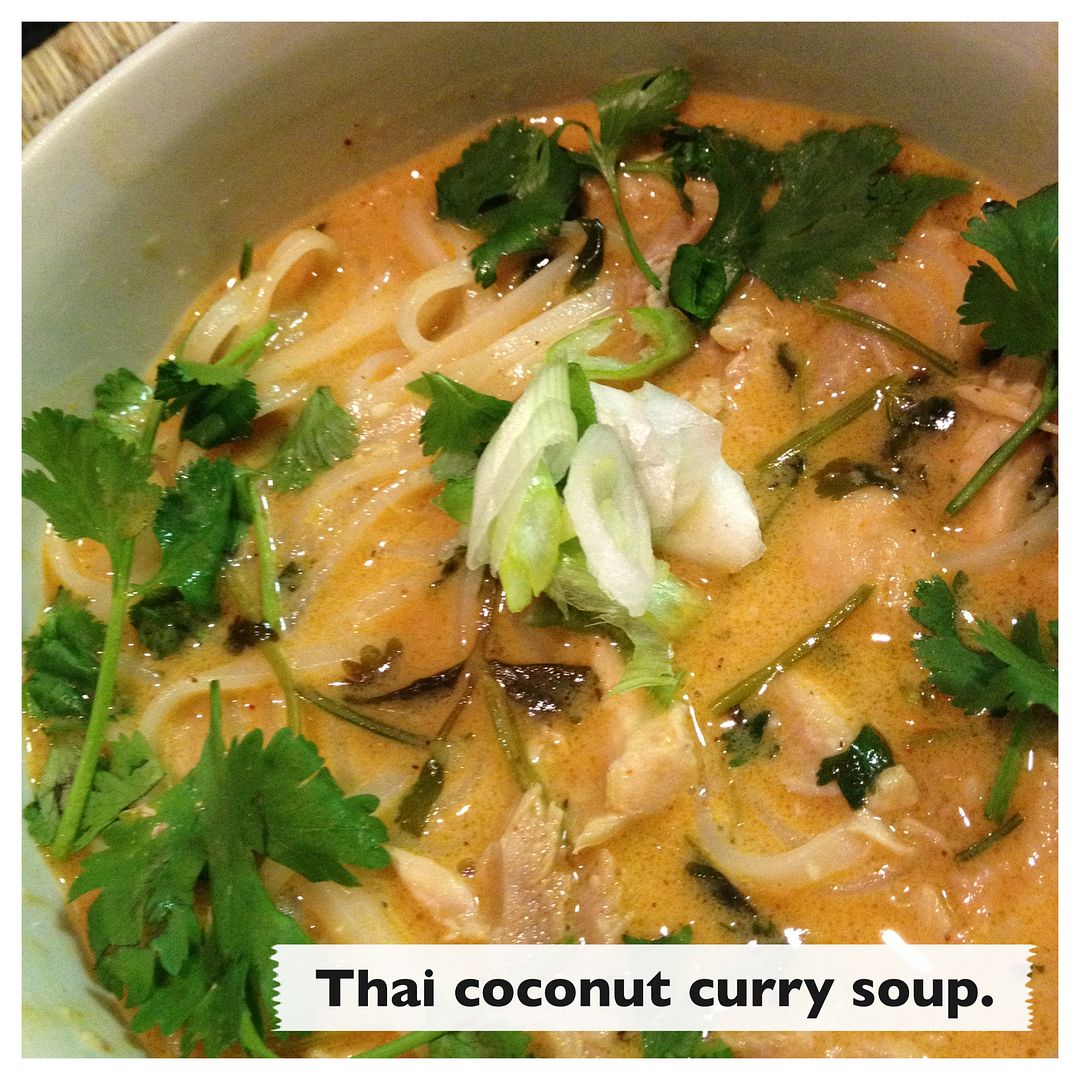 It was so good, y'all. Sooooo good. This was his first time making it and he blew it out of the park. Normally when I go to Thai restaurants, I order Tom Kha Gai with tofu and his version was much better. I found the recipe on Pinterest – where I find most of our recipe ideas. That's how it works in our house. I find the recipes and Esposo cooks. I mean yeahhhh, I can cook but Esposo is like a culinary wiz in the kitchen yo.
Meanwhile in Tile Land, I can scrub the MESS out of  bathtub. Yeah boi!