Oh Black Opal. Your decision to step your game ALL THE WAY up in 2011 was such a wonderful decision. I am still floating in Black Opal Obsession Land and for very good reason. Not only are their lipsticks moisturizing and cost little to nothing, but they are shiny.
Yes girl. Shiny!!! I don't think I've ever come across a lipstick with so much sheen. Say hello to Black Currant and Bon Bon.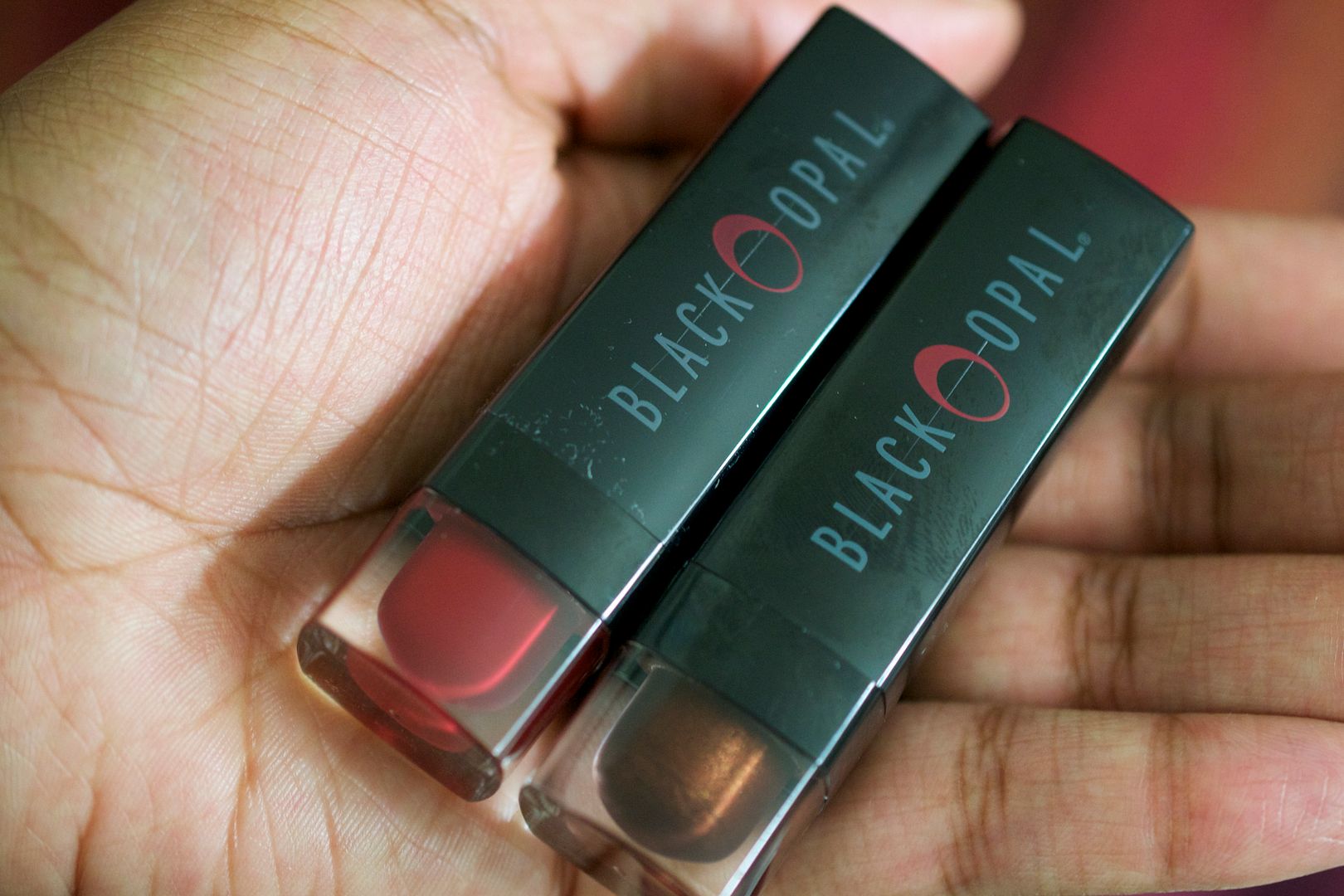 And call me giddy, but I love how Black Opal displays the shade of the lipstick at the bottom of the tube.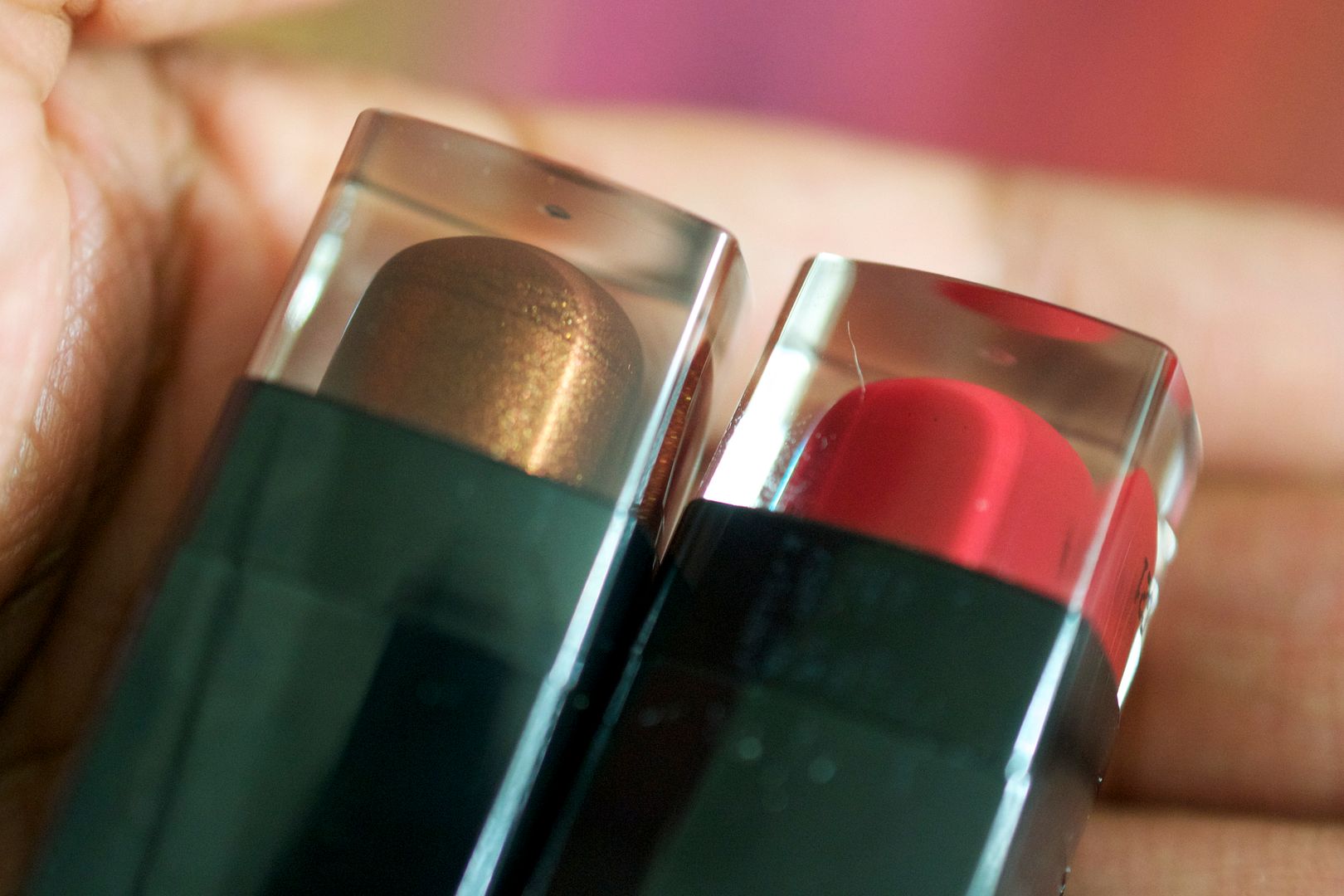 Ca-ute! The good news is, it is aesthetically pleasing. The bad news is, the colors aren't exactly dead on. Which makes me wish drugstore brands had testers so you can "Try before you buy". I'll save that rant for another day.  Let's rap on Black Currant. Black Currant is a red superstar with blue undertones.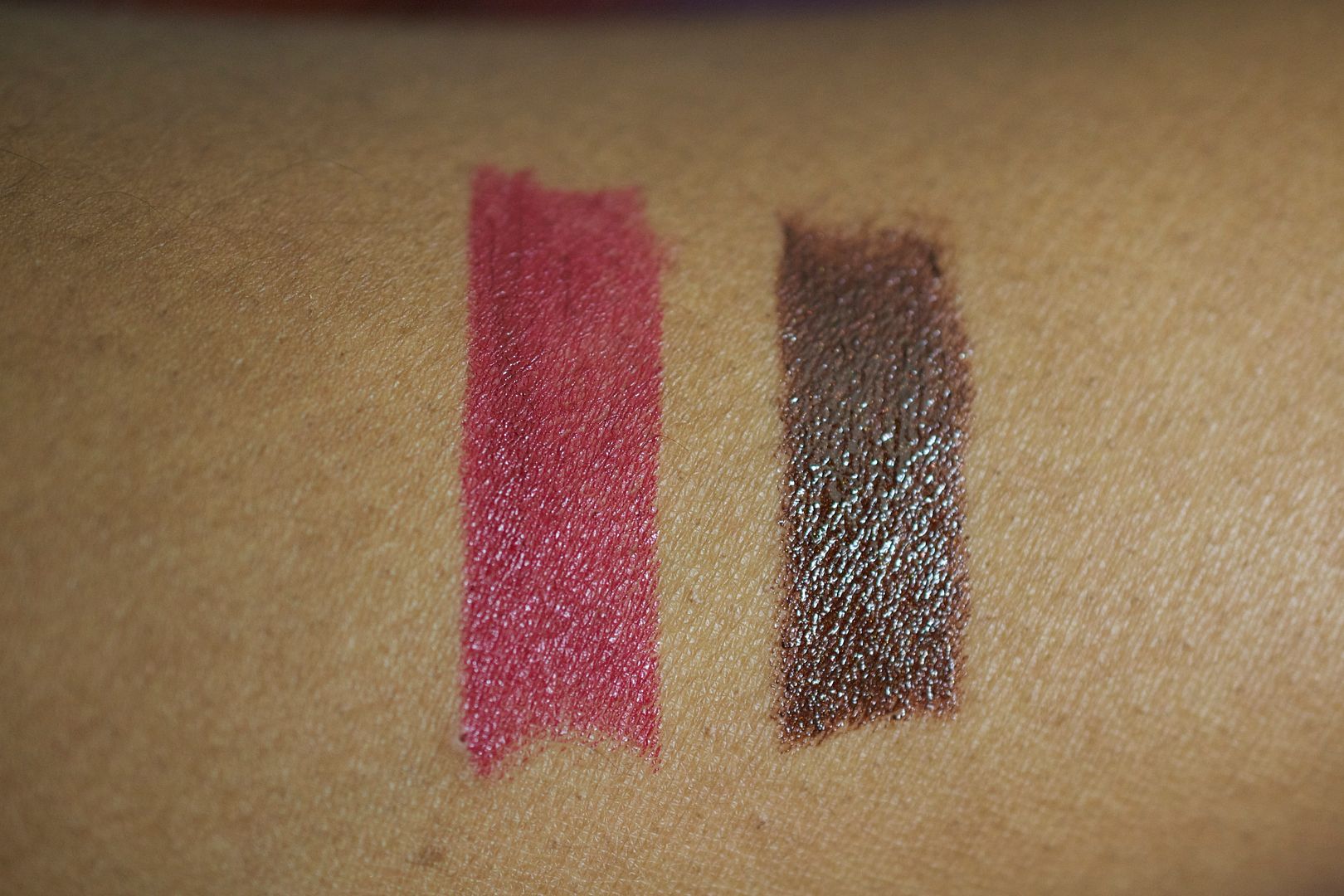 Richly hued gals, this is the kind of red lipstick you want to lean towards.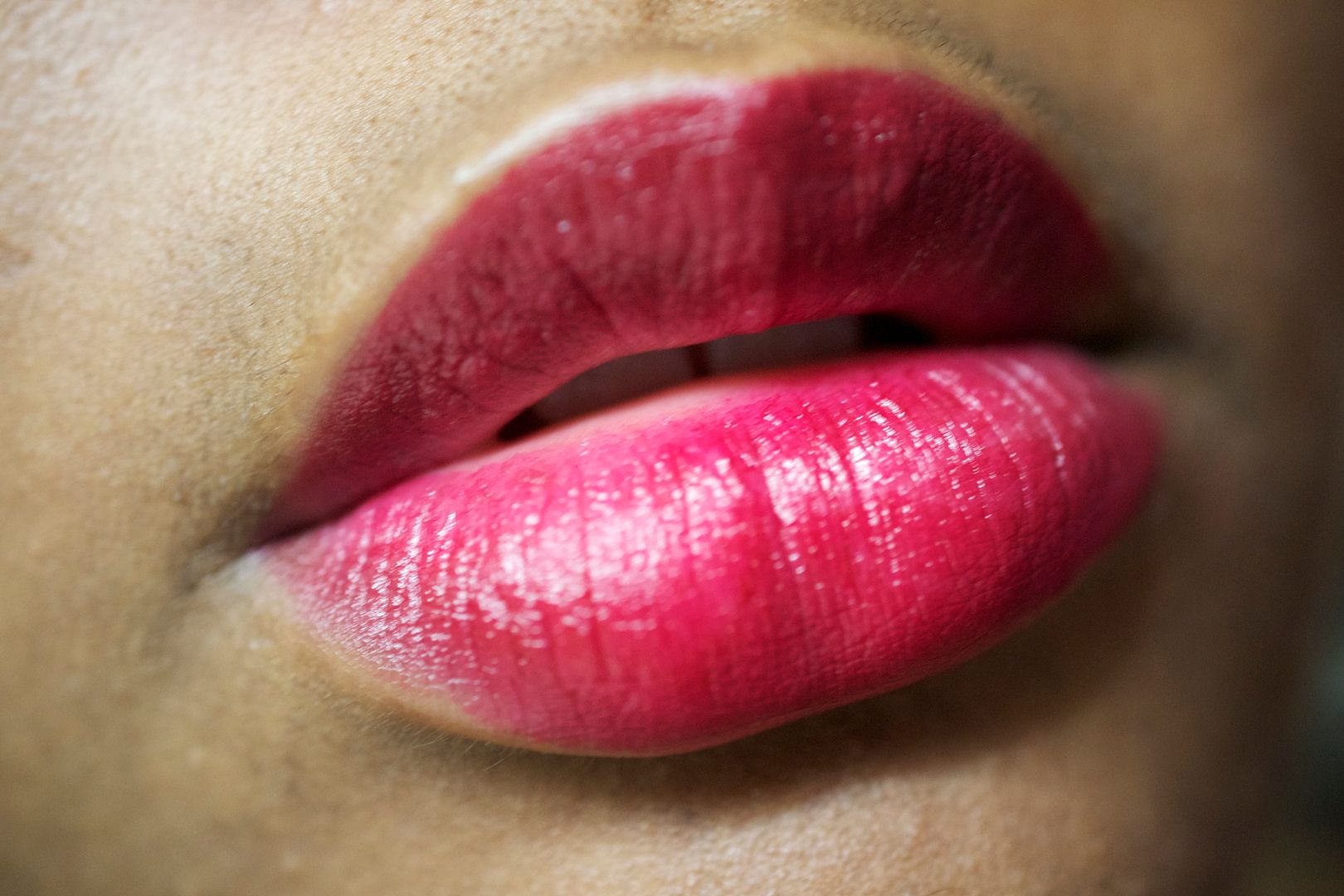 I couldn't stop staring at my lips when I had this on.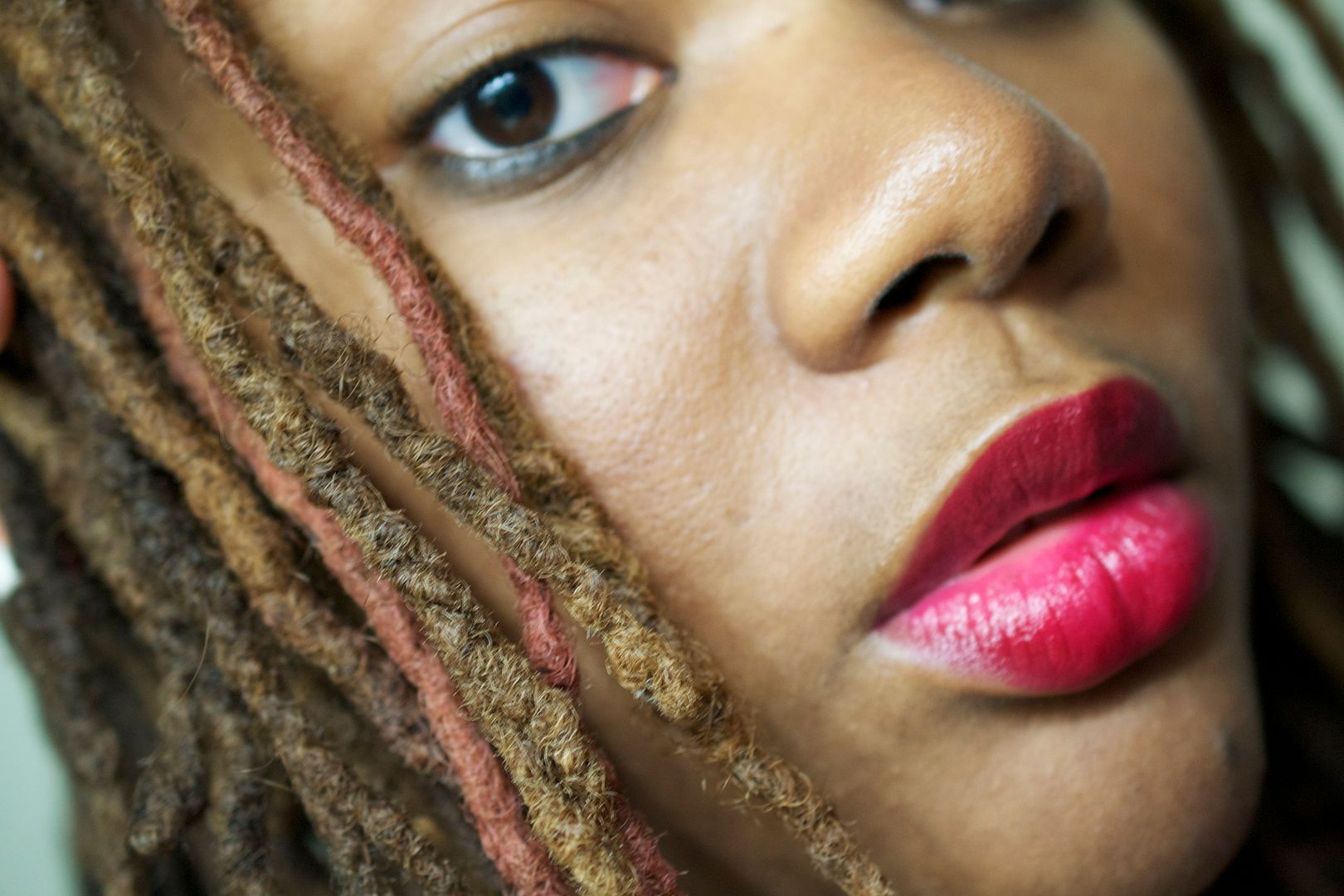 It's just fantastic. And then there's Bon Bon….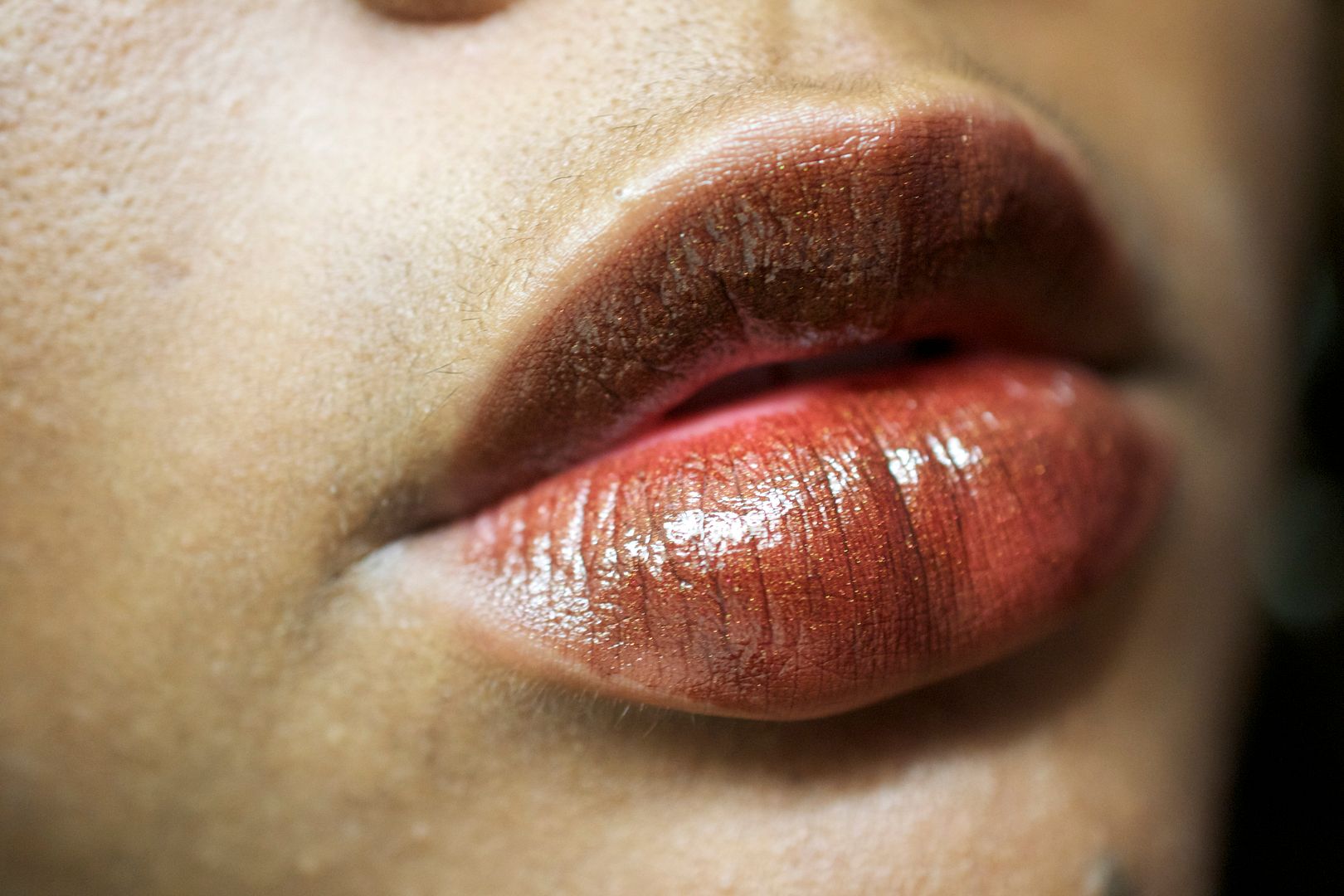 Bon Bon is just okay to me. This is one of those shades that a lot of black women wore in the 90's because we were too afraid to wear anything else. Don't get me wrong, it's not a BAD color, it's just a little too throwback for my taste. And I feel all grunge when I wear it.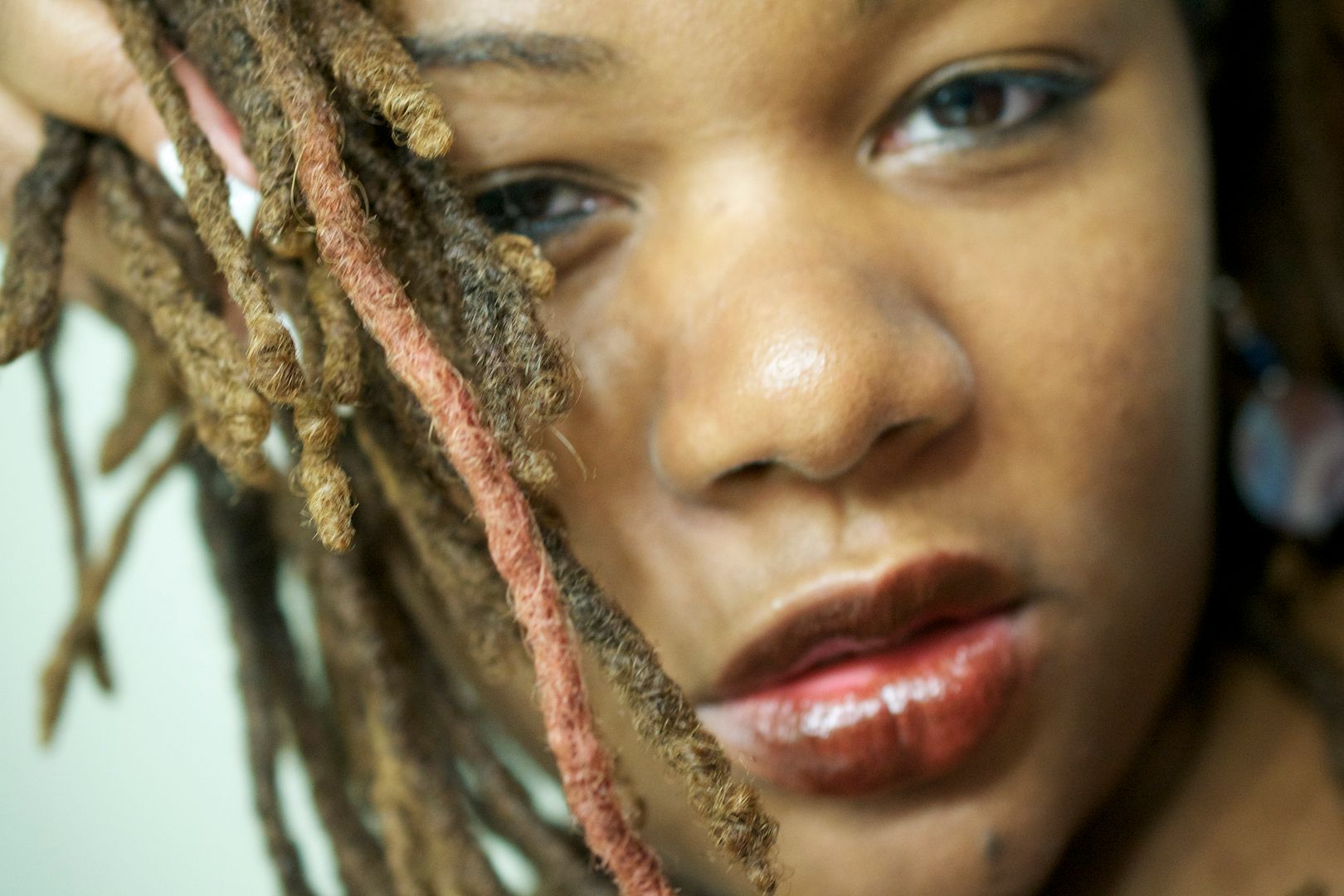 Still. It's a moisturizing shade that works if this is your kind of color. Priced at $7.25 a pop, you can get these lippies online and you may be able to spot them in stores. I say "may" because while my Target carries Black Opal, a lot of them do not.
Have you tried any of Black Opal's lippies yet?