When it comes to at-home masks, I've tried it all. I've made my own and I've purchased a whoooole 'lot too. From the clay masks to the masks that taste good enough to eat, I've come across one that is blowing mind. It's a rubberizing mask.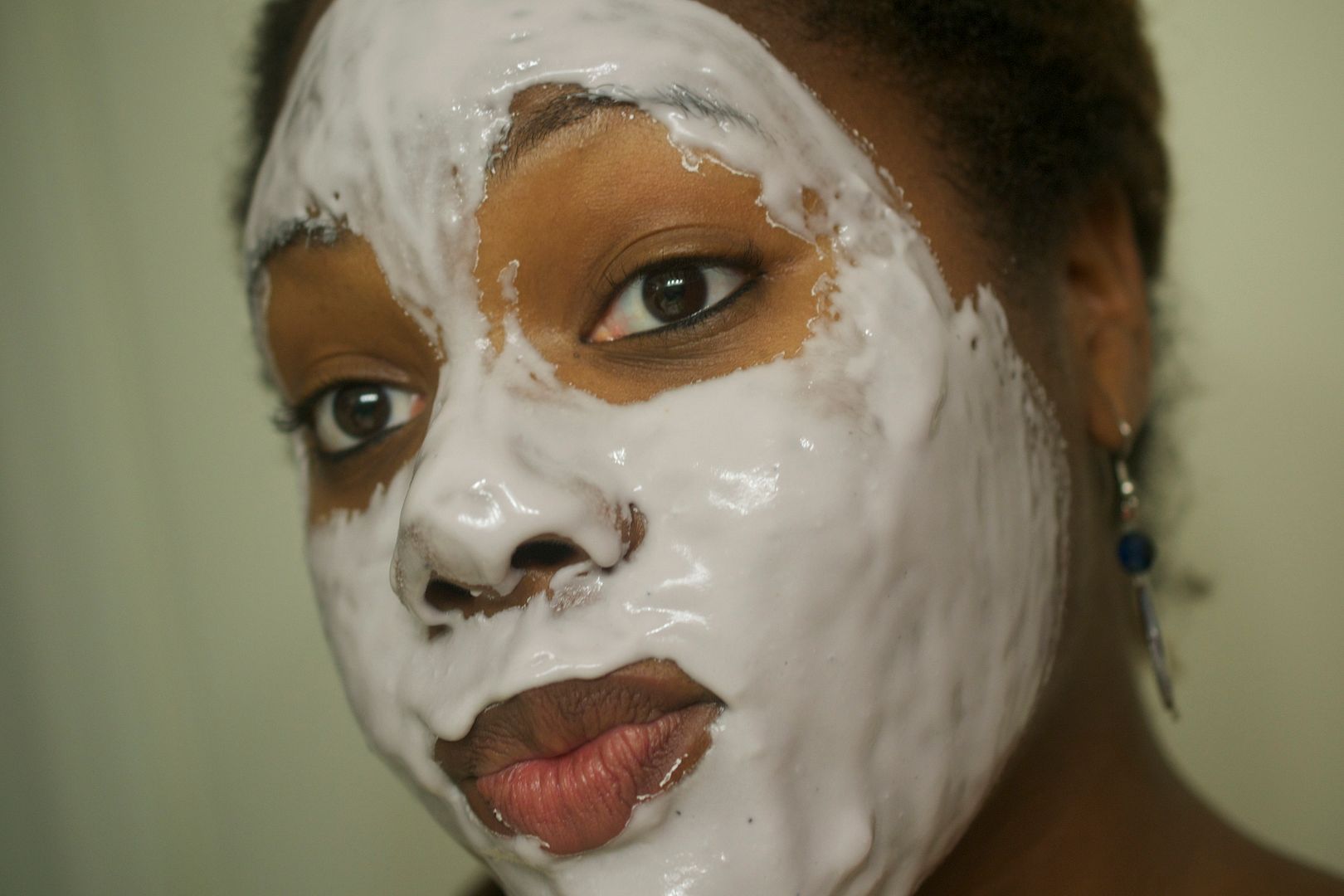 And no. I couldn't make this up.
Bliss' Fabulous Skin-Reviving Rubberizing mask is perhaps one of the most innovative face masks I've EVER come across. It's cool, weird, fun and creepy all at the same time.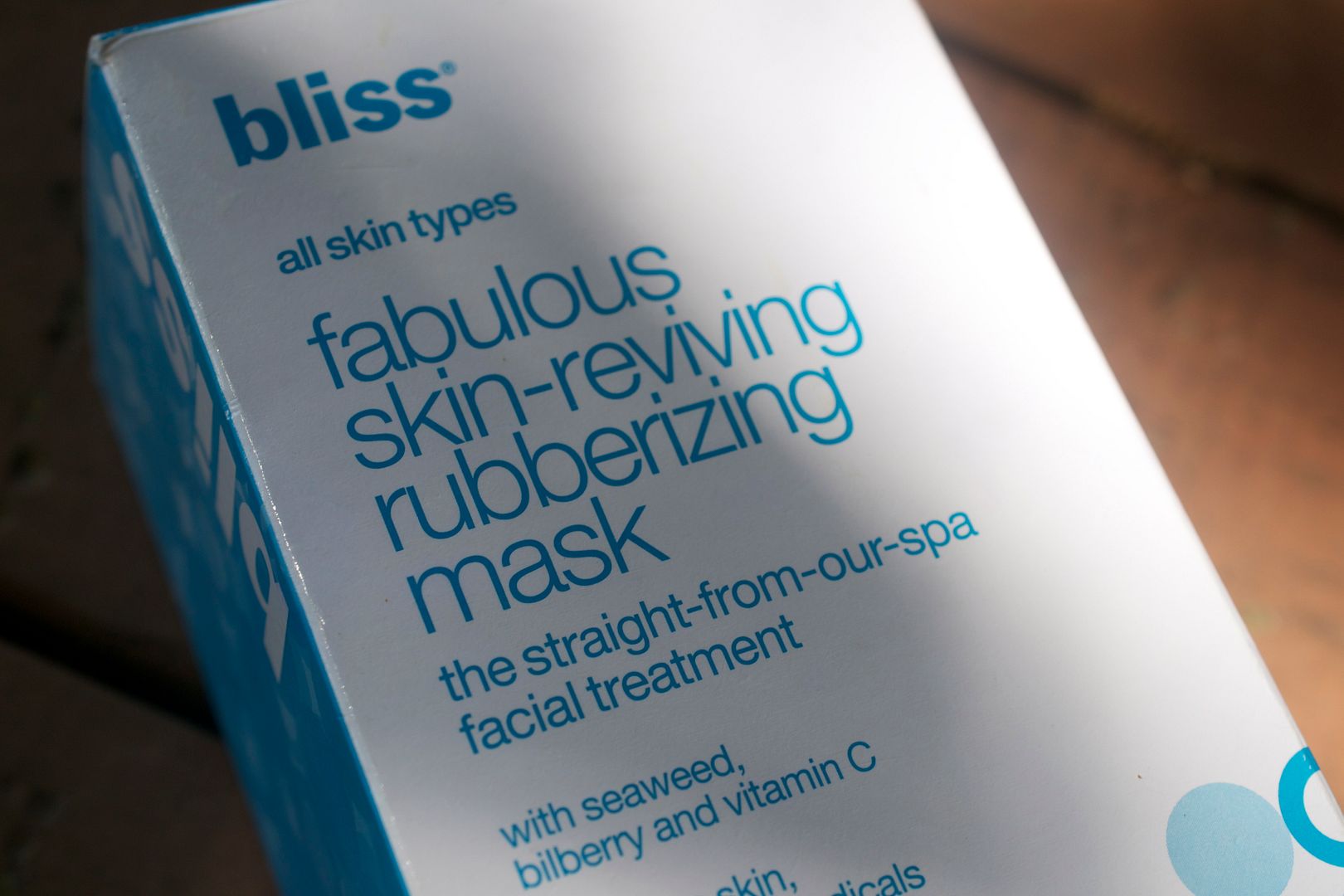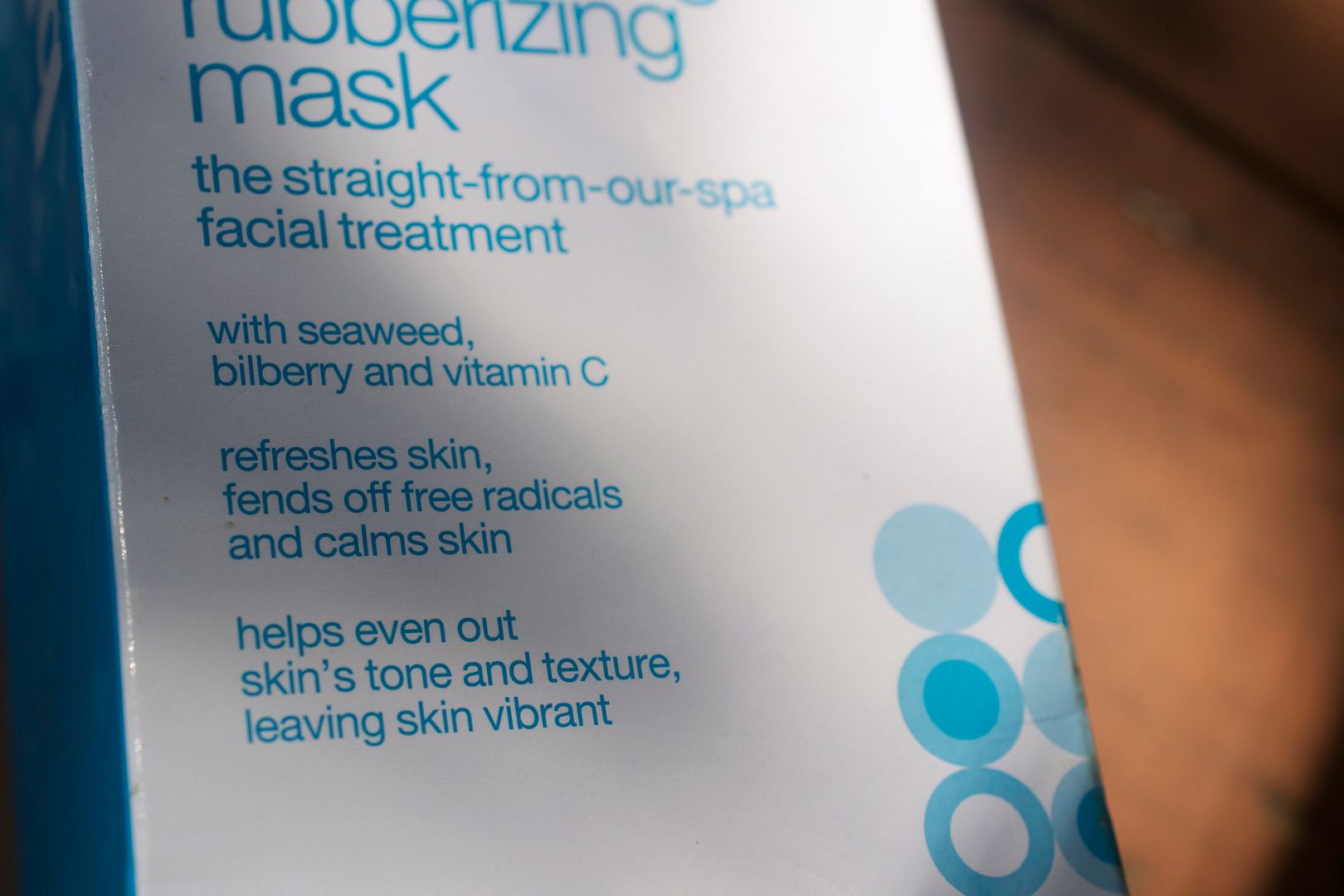 According to Sephora.com "This straight-from-the-spa mask provides an absorption-enhancing rubber texture to deliver bright and healthy skin. It fends off free radicals, calms skin, and helps even out skin's tone and texture, leaving a vibrant and refreshed-looking complexion."
Well, um okay. I've never had a mask promise that it would fend off free radicals but alriiiiighty then. And unlike other masks, this one does not come packaged and ready to go. After popping open the box, out tumbled 6 packets of powder-y solution…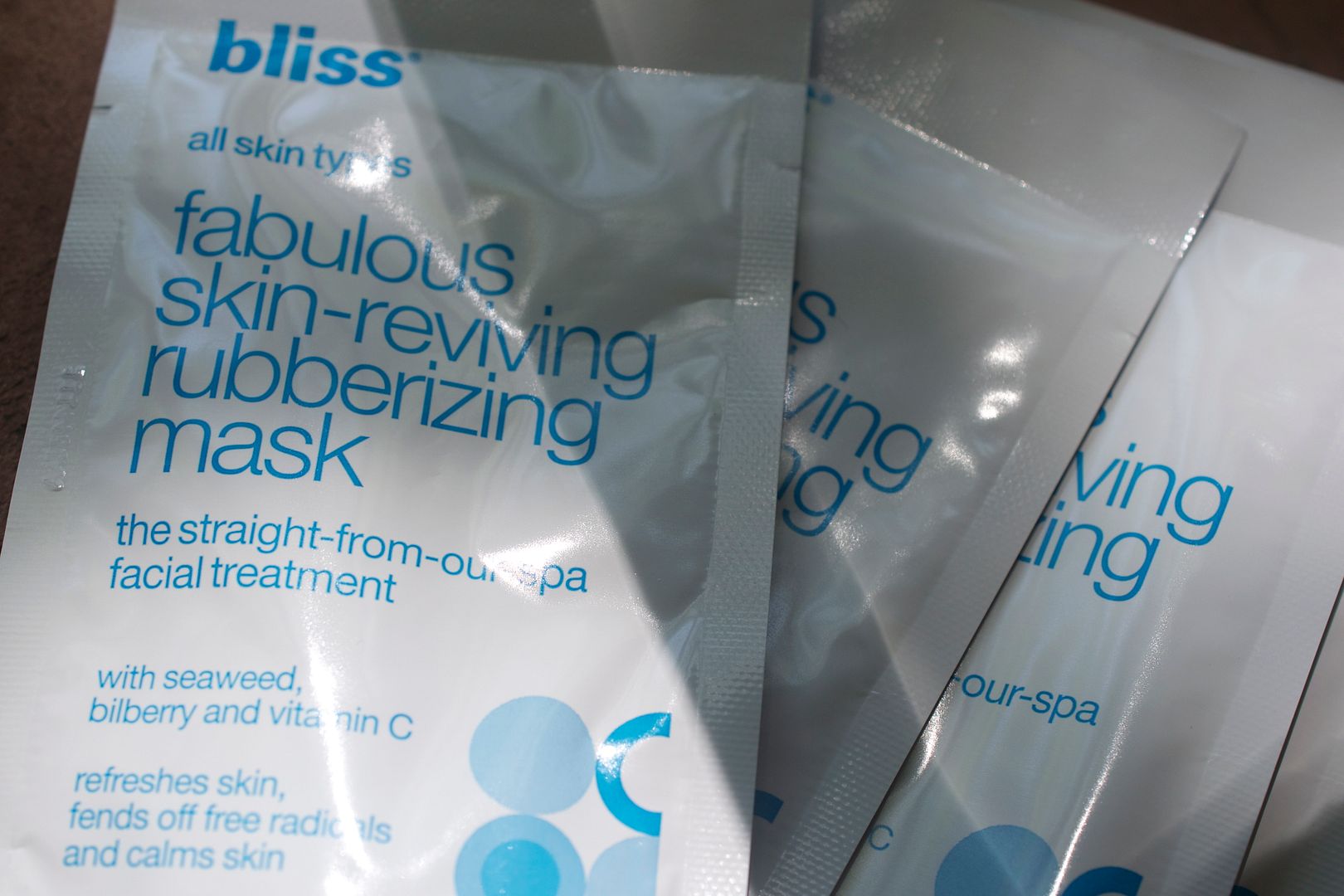 And wooden stir thingies…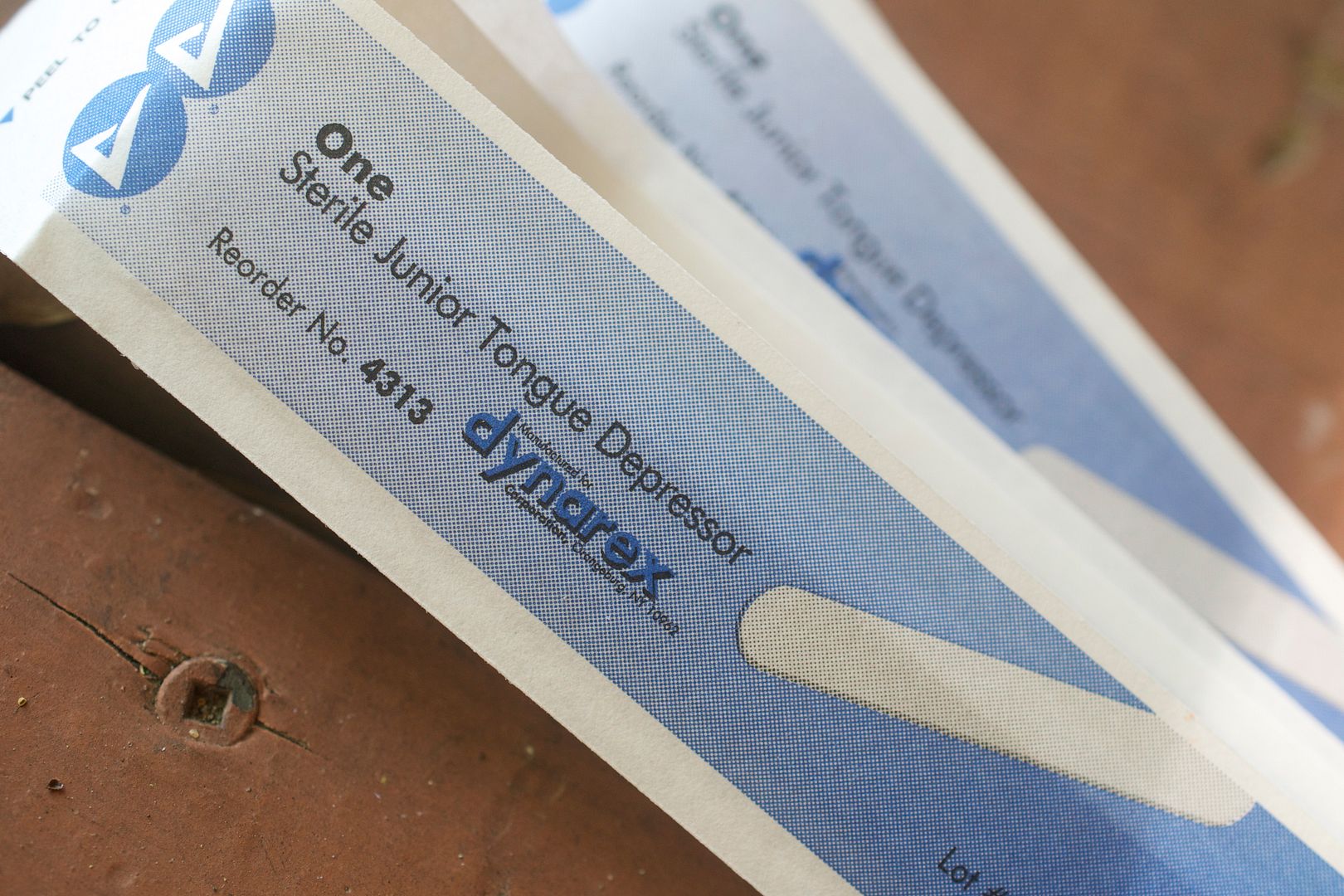 A plastic scoop also flew out and according to the instructions I was to pour some water in that cup along with the powder-y solution.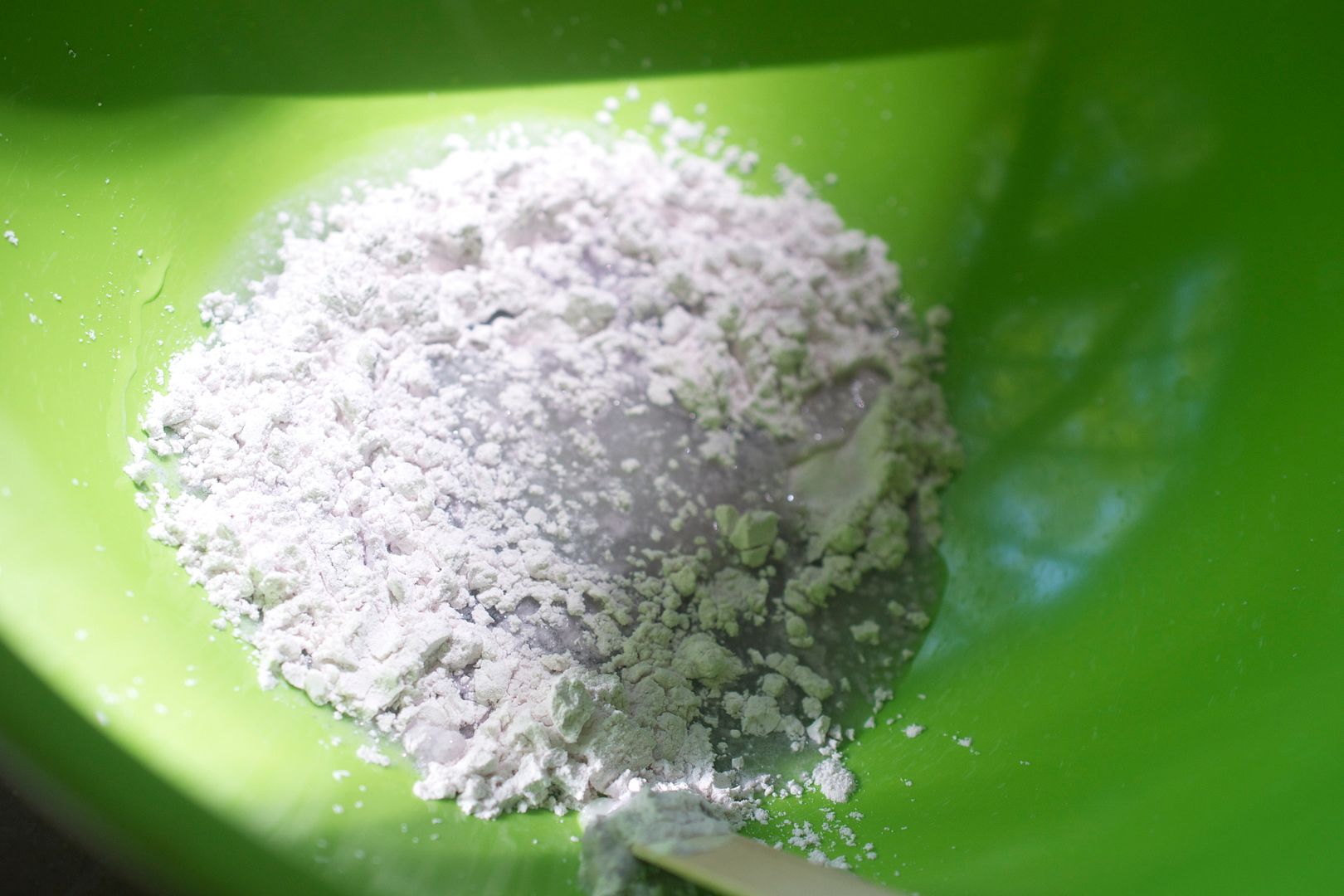 And then stir until it created a paste…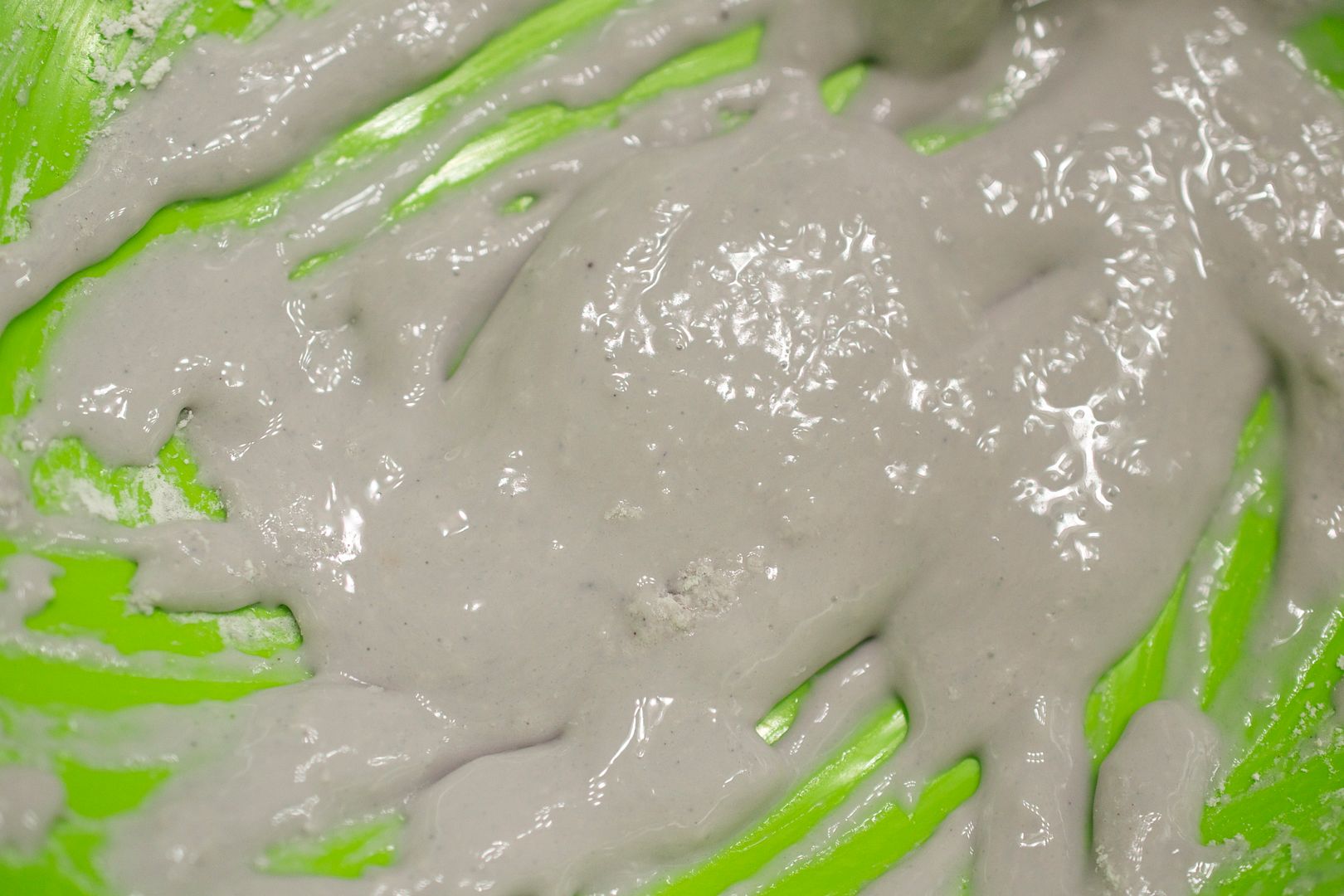 Beautiful, uh? Now what's in this concoction, you ask?

A whole bunch of ingredients I can't pronounce, that's for sure. But on a good note, the paste felt suuuuper cooling.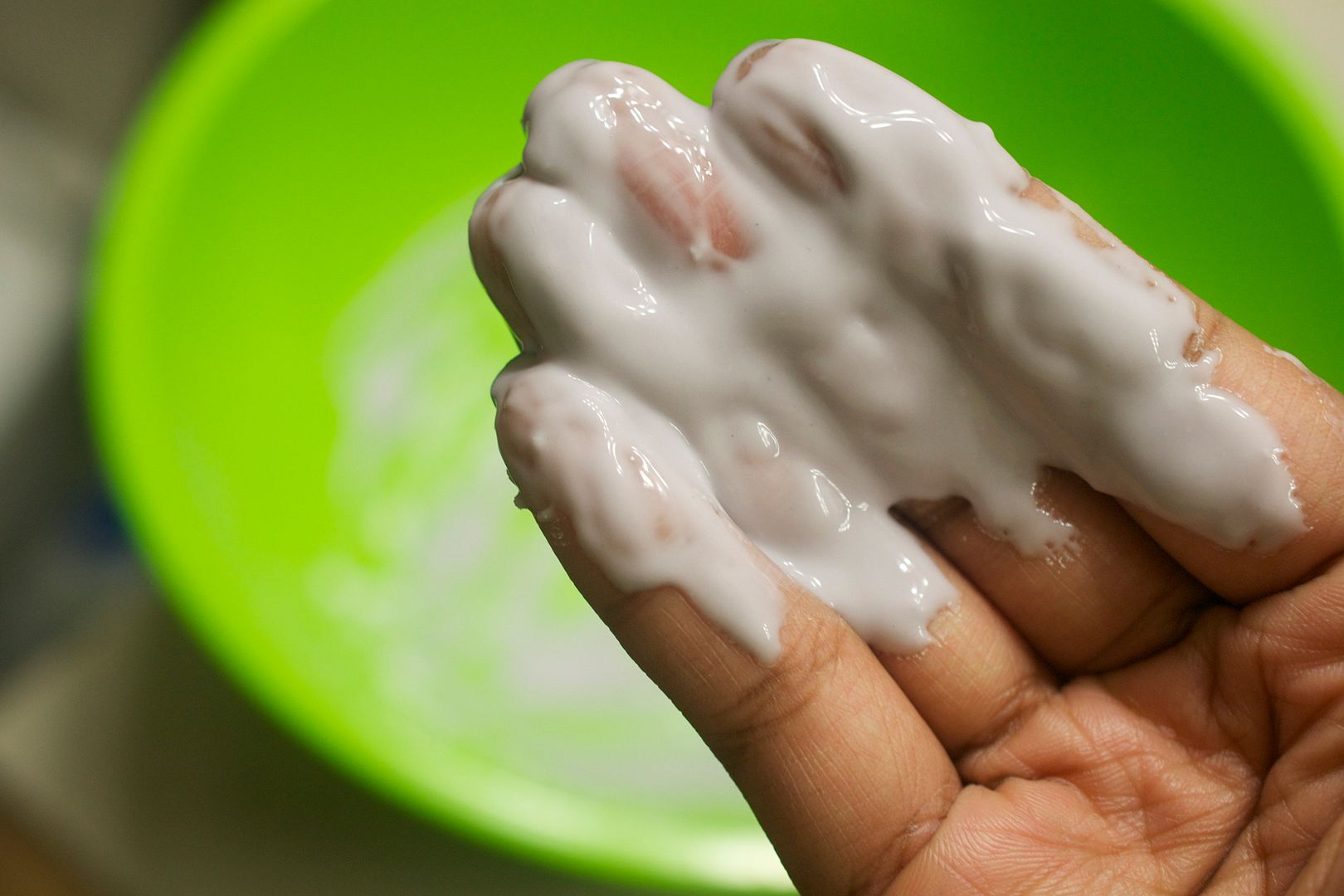 I couldn't waiiiiit to slather it all over my skin.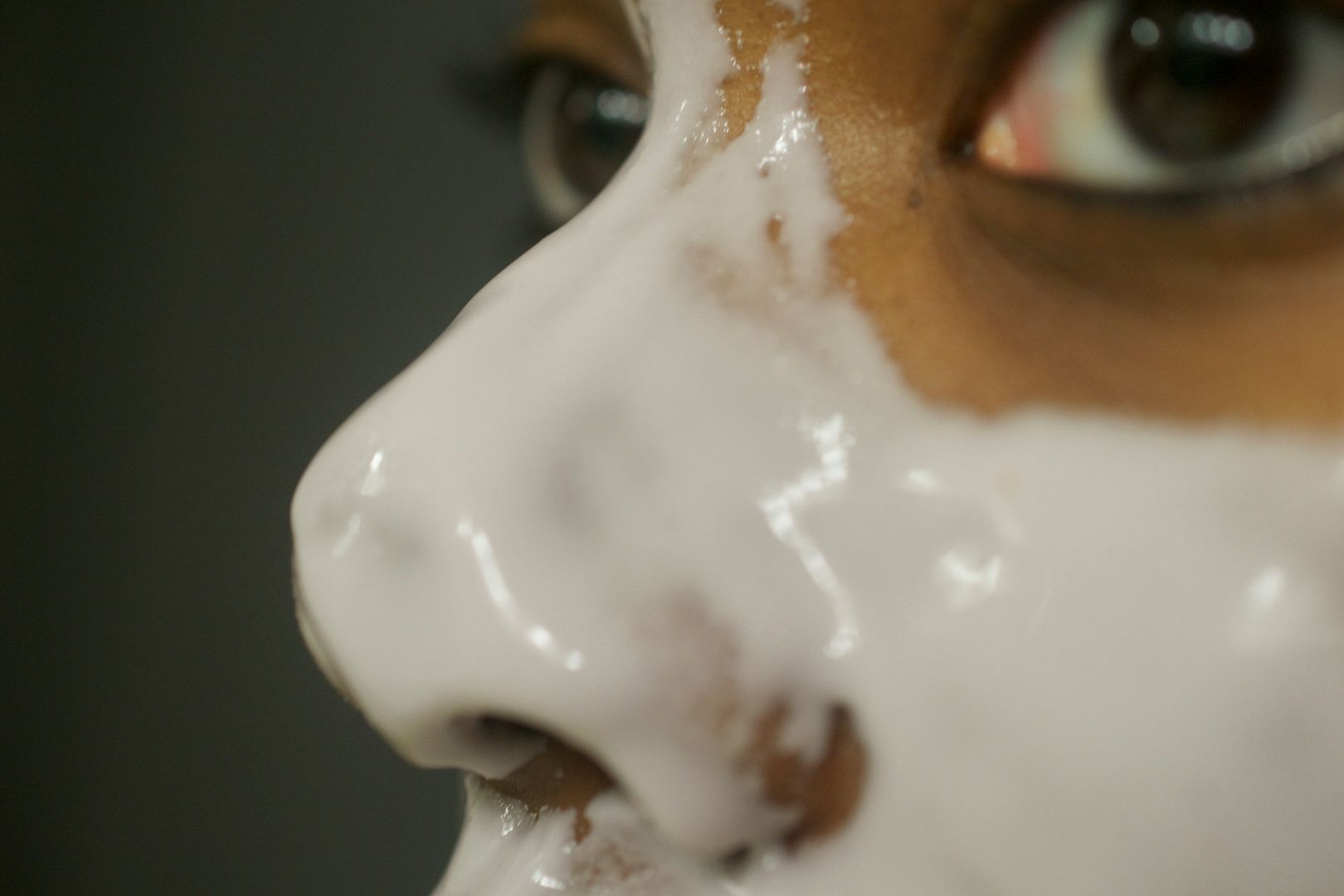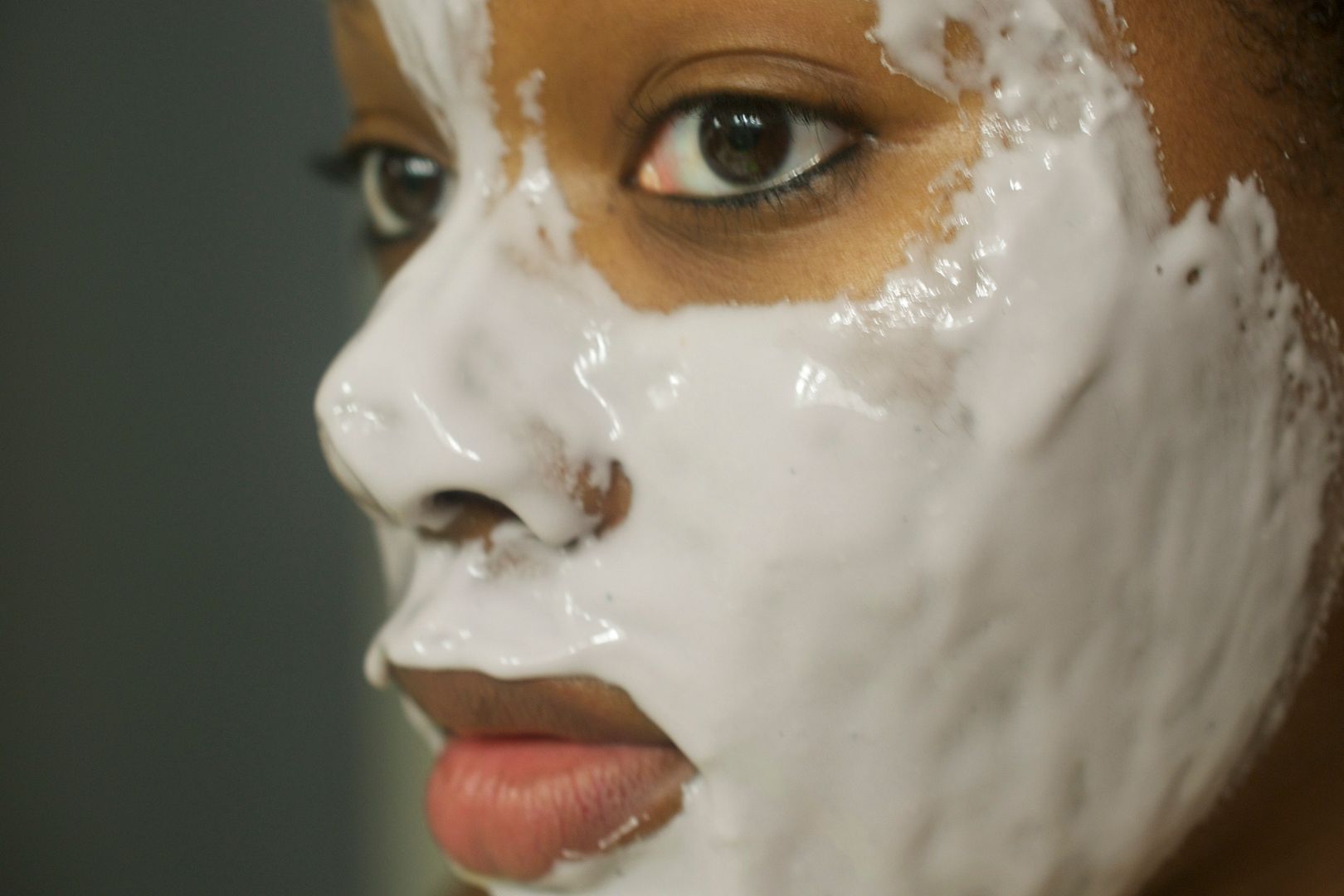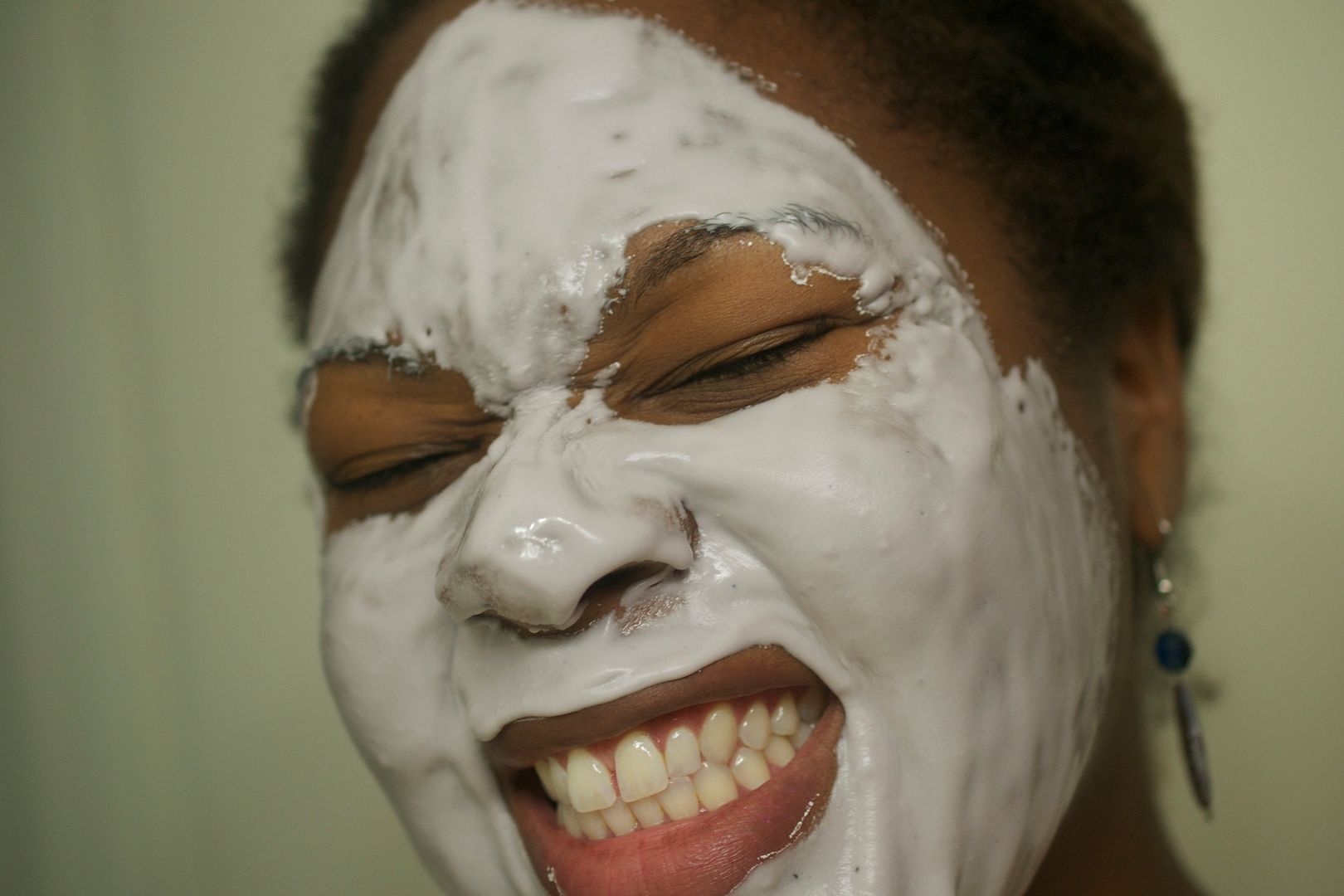 Oooopey goopey goodness. 15-20 minutes later and it got all rubber-y and was ready to remove…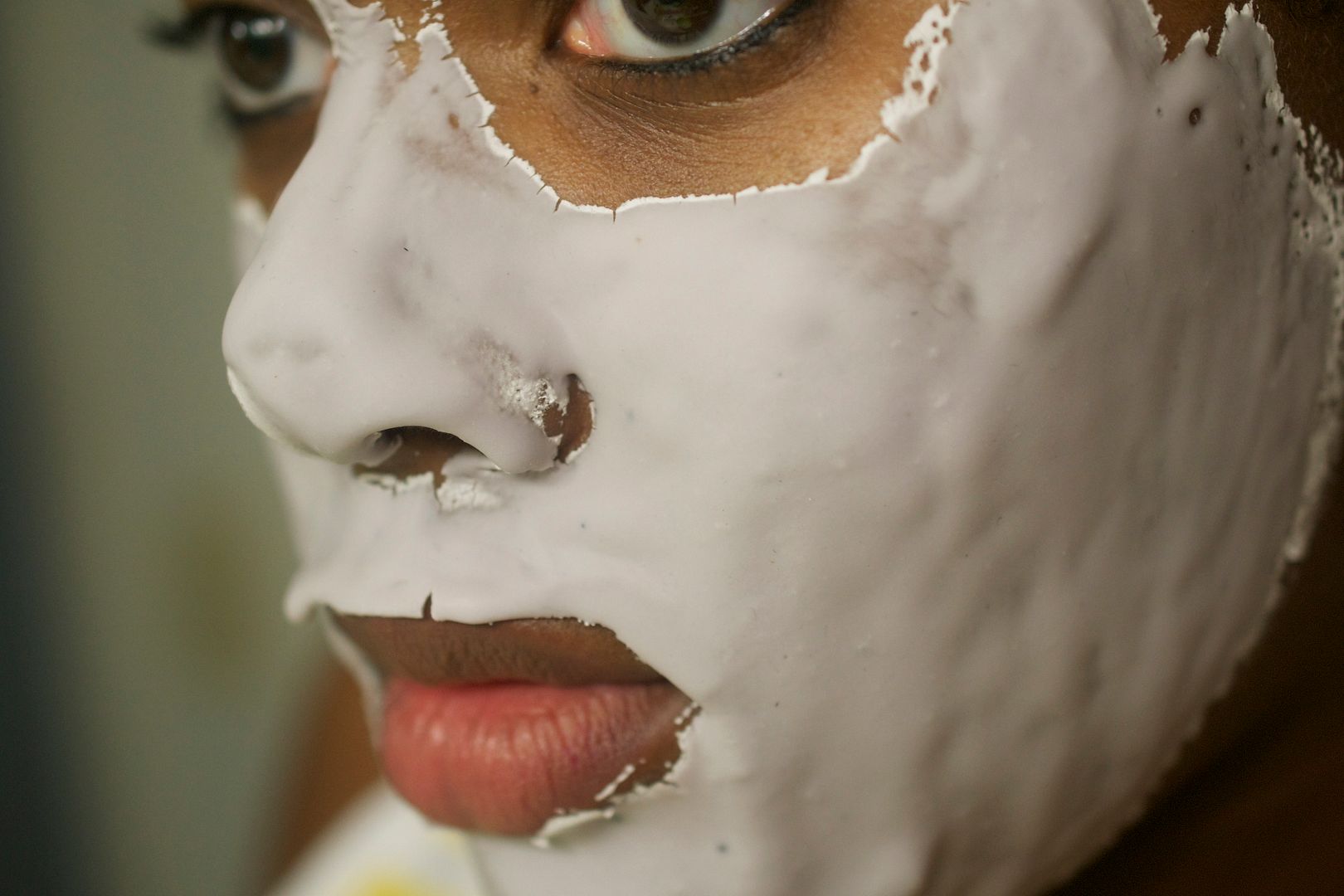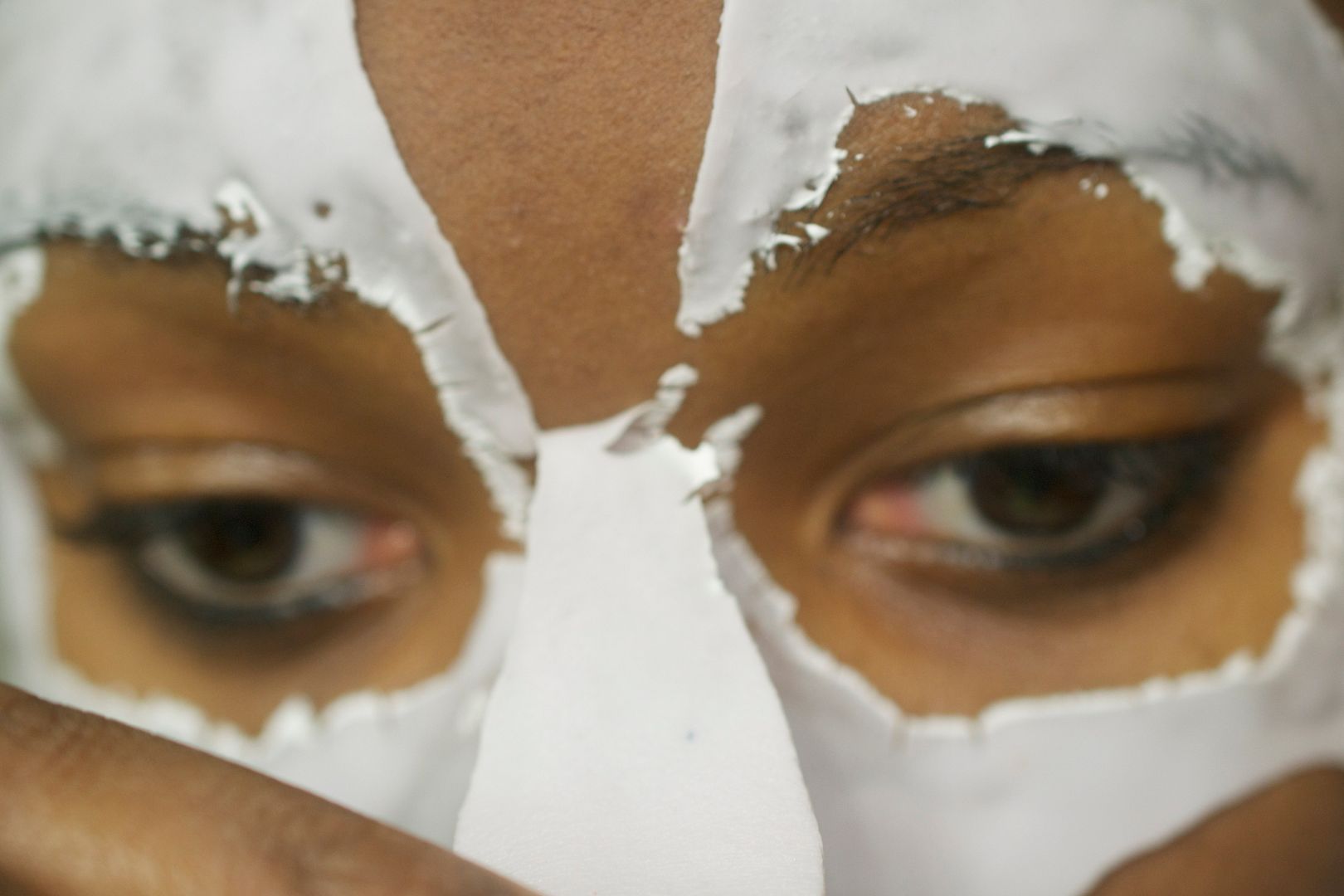 My skin afterwards…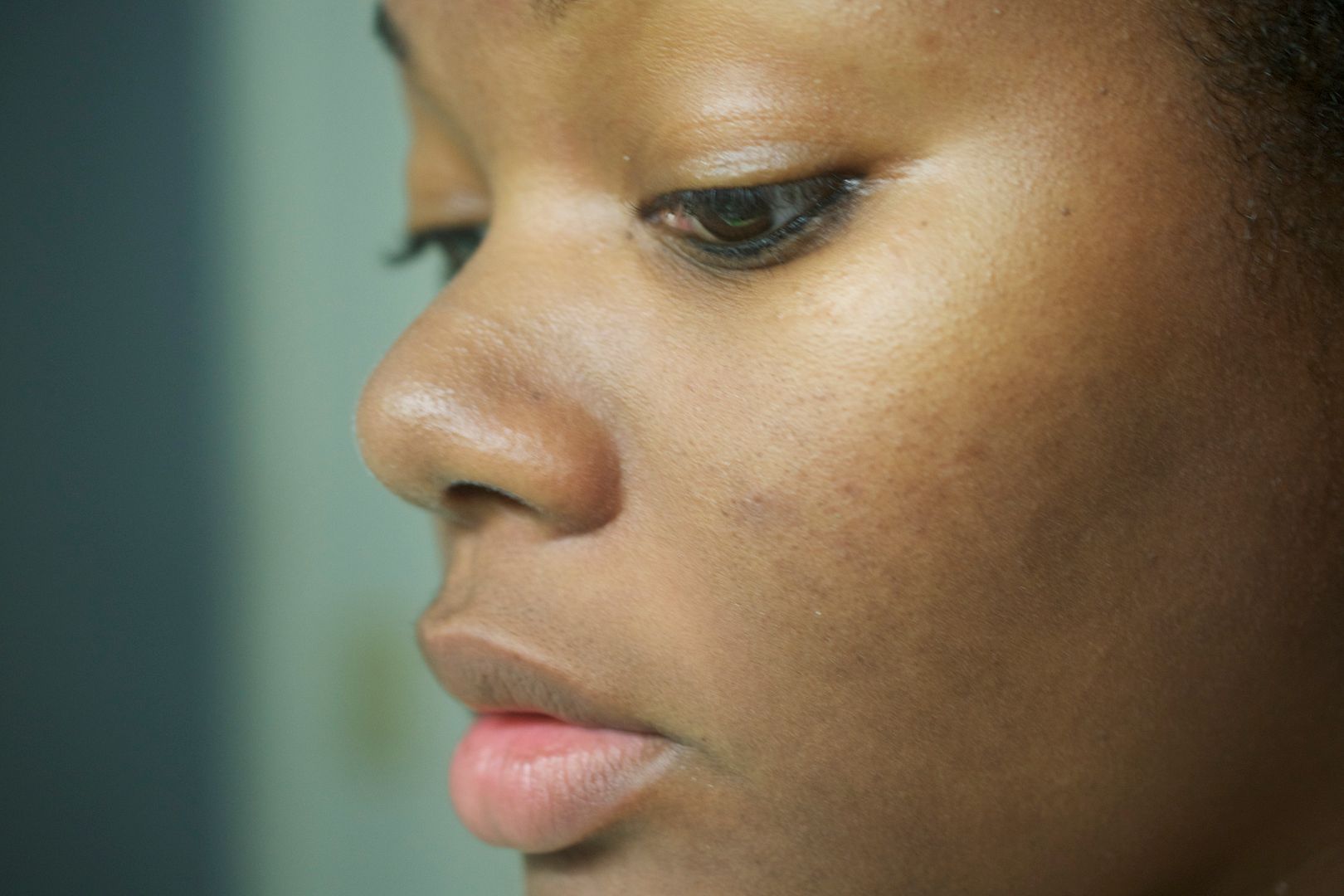 Pro's
-The cooling sensation this masks gives is just amaziiiiiing. It felt so good going on.
-Removing was fun! Because some parts of the mask didn't remove easily, I ended up having to wipe the rest off with a warm washcloth.
-It didn't dry out my skin.
-My skin felt smoother immediately after removing mask.
-I like mixing and stirring action that takes place before applying the mask.
Con's
-The fragrance was too strong. This is the kind of mask that would have been just fine if it were fragrance-free.
-I didn't notice any significant changes in my skin other than the softness.
-It's a fun mask but isn't all that effective if you're looking to target something specific.
At $38 for 6 packets at Sephora, I would say this one expensive mask. The box mentions that is best used once a week so if you used it weekly, you'd only get a good month and a half usage out of it. But still, it's one the most fun masks I've ever used and I'll definitely be saving the remaining packets for Girls' Night In.
Whatcha think? Are rubberized masks too gimicky or kinda cool?