Any fans of Boston Market? On days when Mama Clumps didn't feel like cooking, Boston Market was always an option for my sister and I. After all, how many fast food joints can you find that DOESN'T serve burgers and fries? So as far as a healthier alternative, B.Market is definitely a better one.  Two of my co-workers wanted to grab some lunch and considering it's a serious rarity that I don't bring my own lunch, I decided to tag along.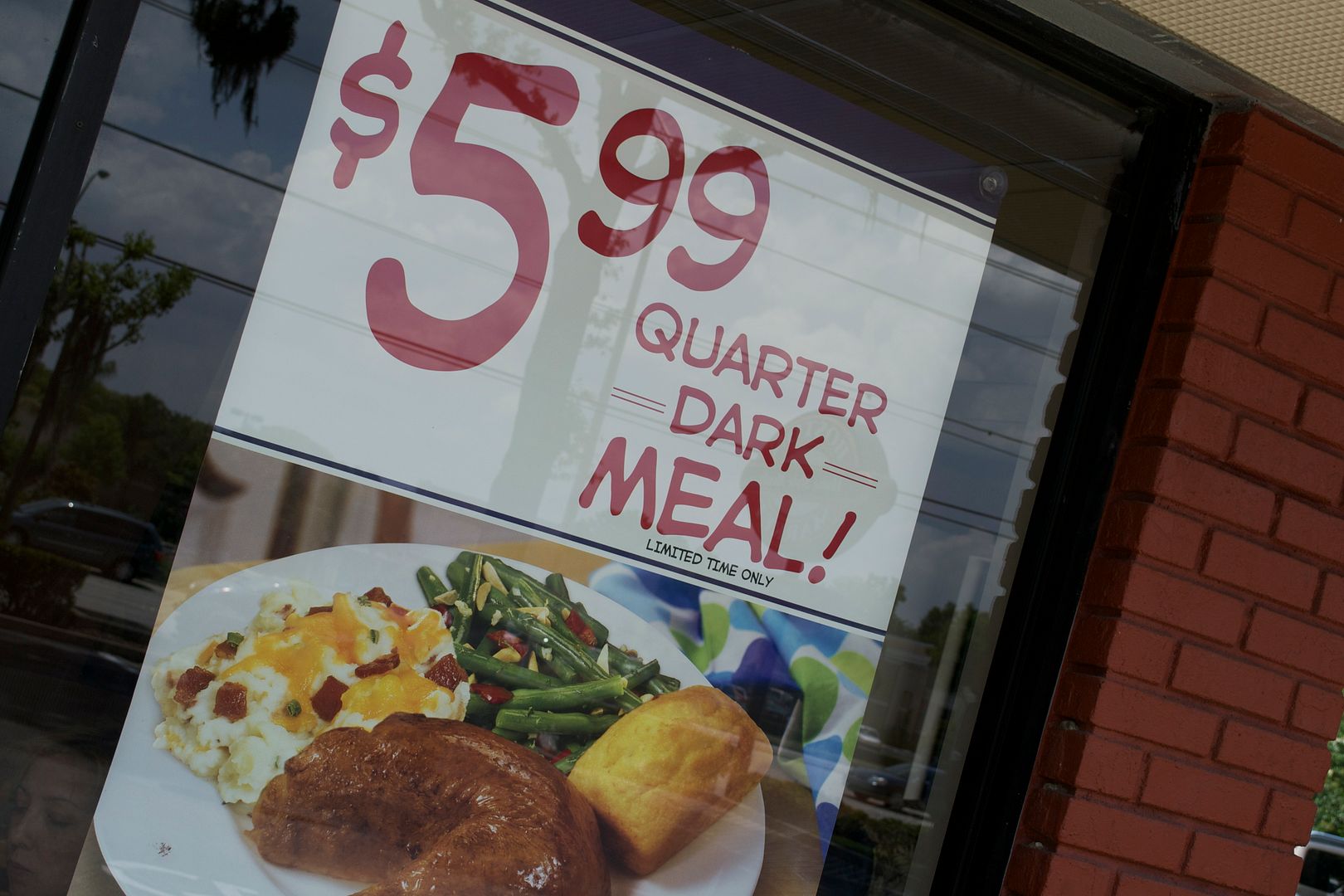 Not a bad price for lunch, uh?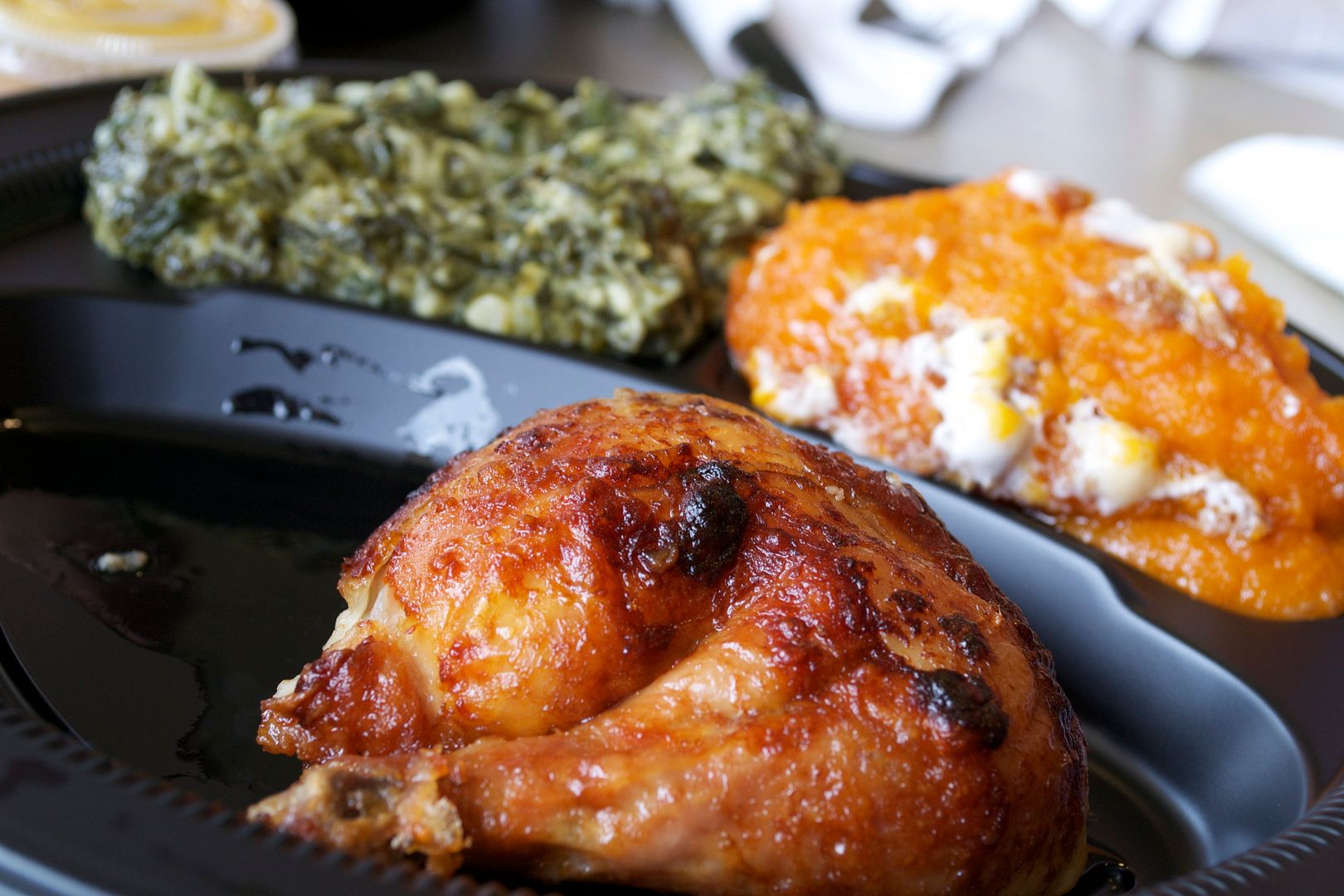 Yummers!
I got 1/4 dark chicken meal with creamed spinach and sweet potatoes as a side. Boston Market's chicken is good but it seems to be so greasy for no reason. Love those sweet potatoes though.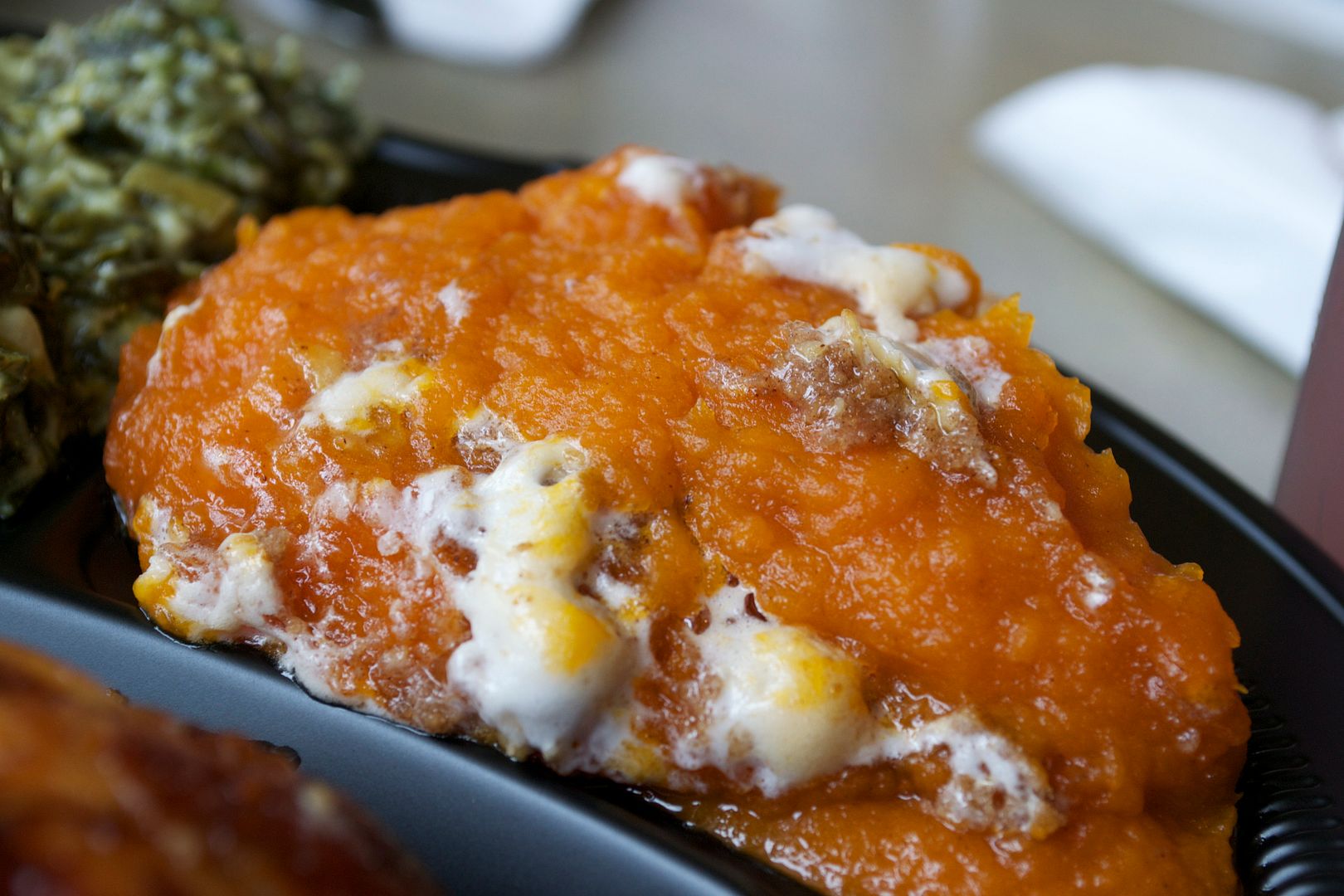 I eat a lot of sweet potatoes at home–but I eat them plain with no butter or sugar. These are delish! And then there's the creamed spinach.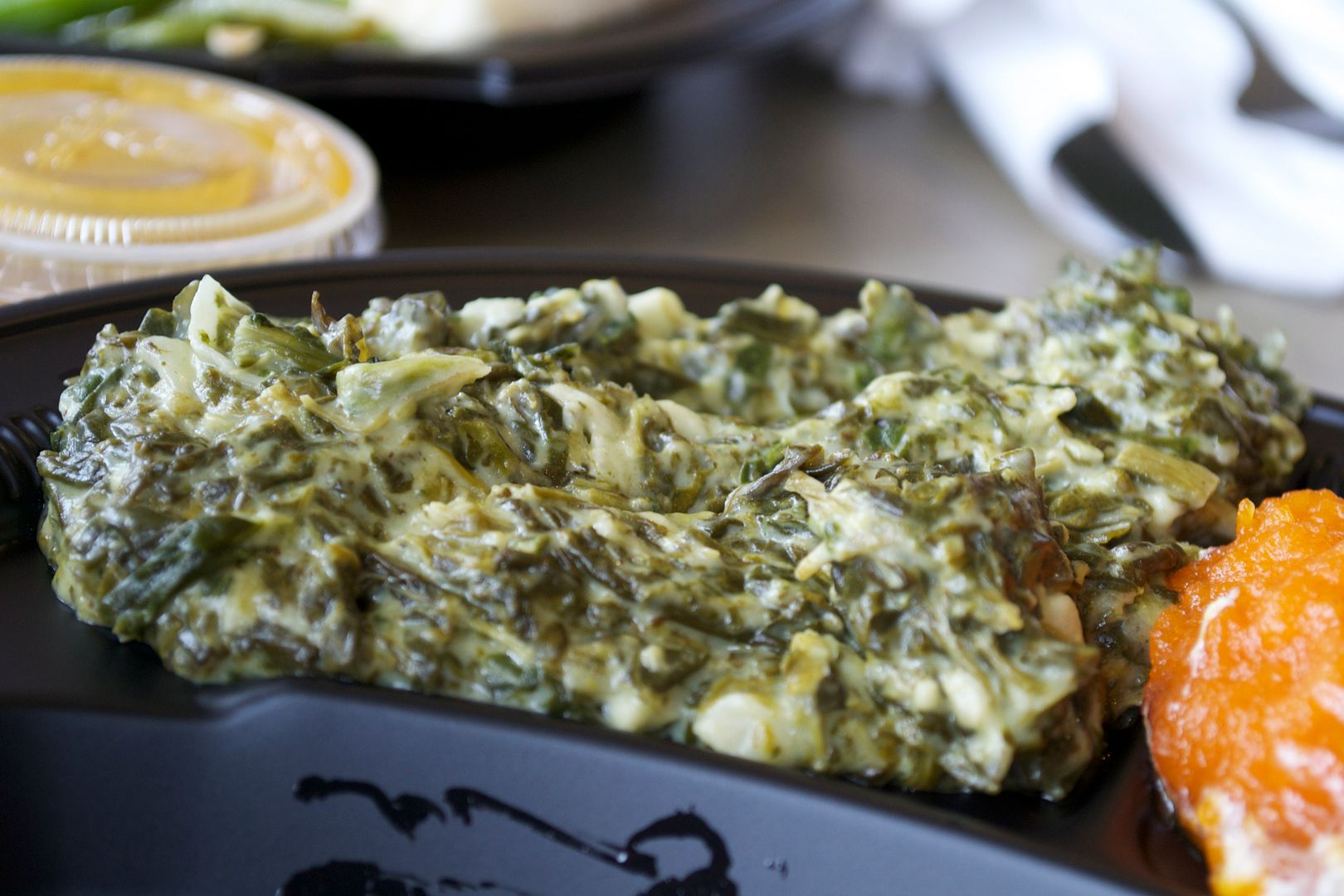 Which I probably would have gone without had I known they used asiago cheese in it. Cheese 'n me don't mix. Never mind that I'm obsessed with pizza. 8) I should have stuck with my co-worker and gotten some green beans.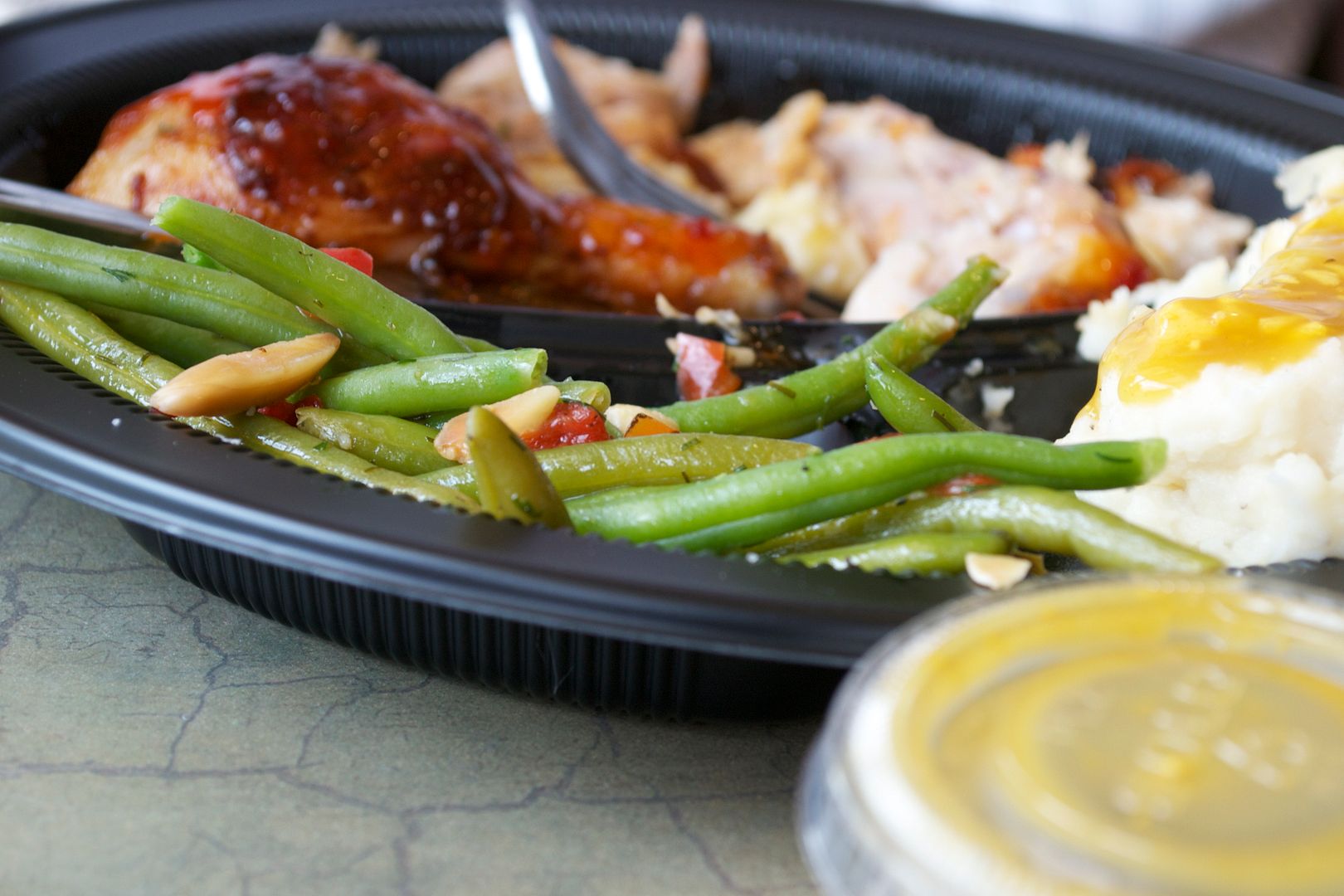 And his mashed potatoes didn't look too shabby.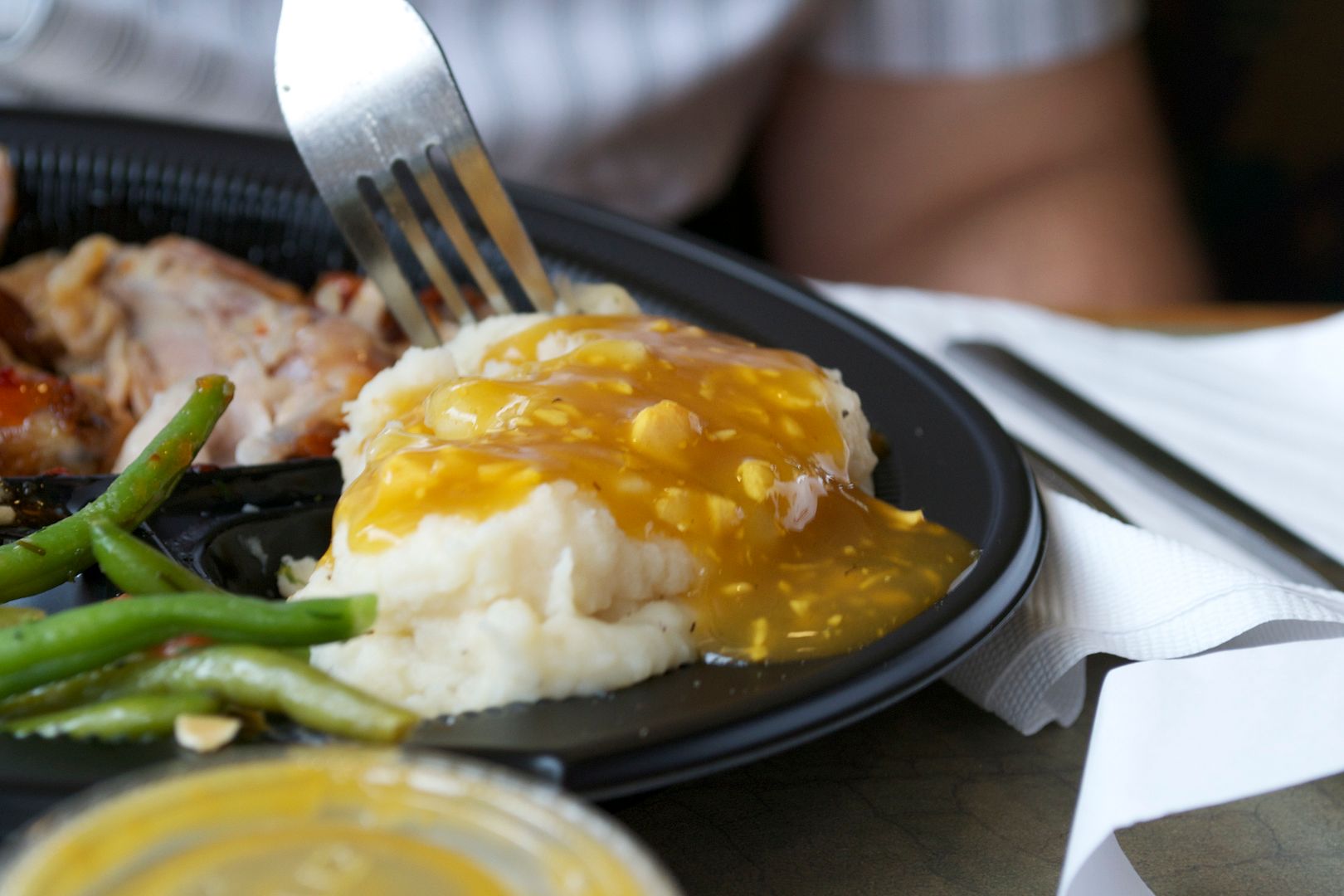 B.Market is also known for their cornbread.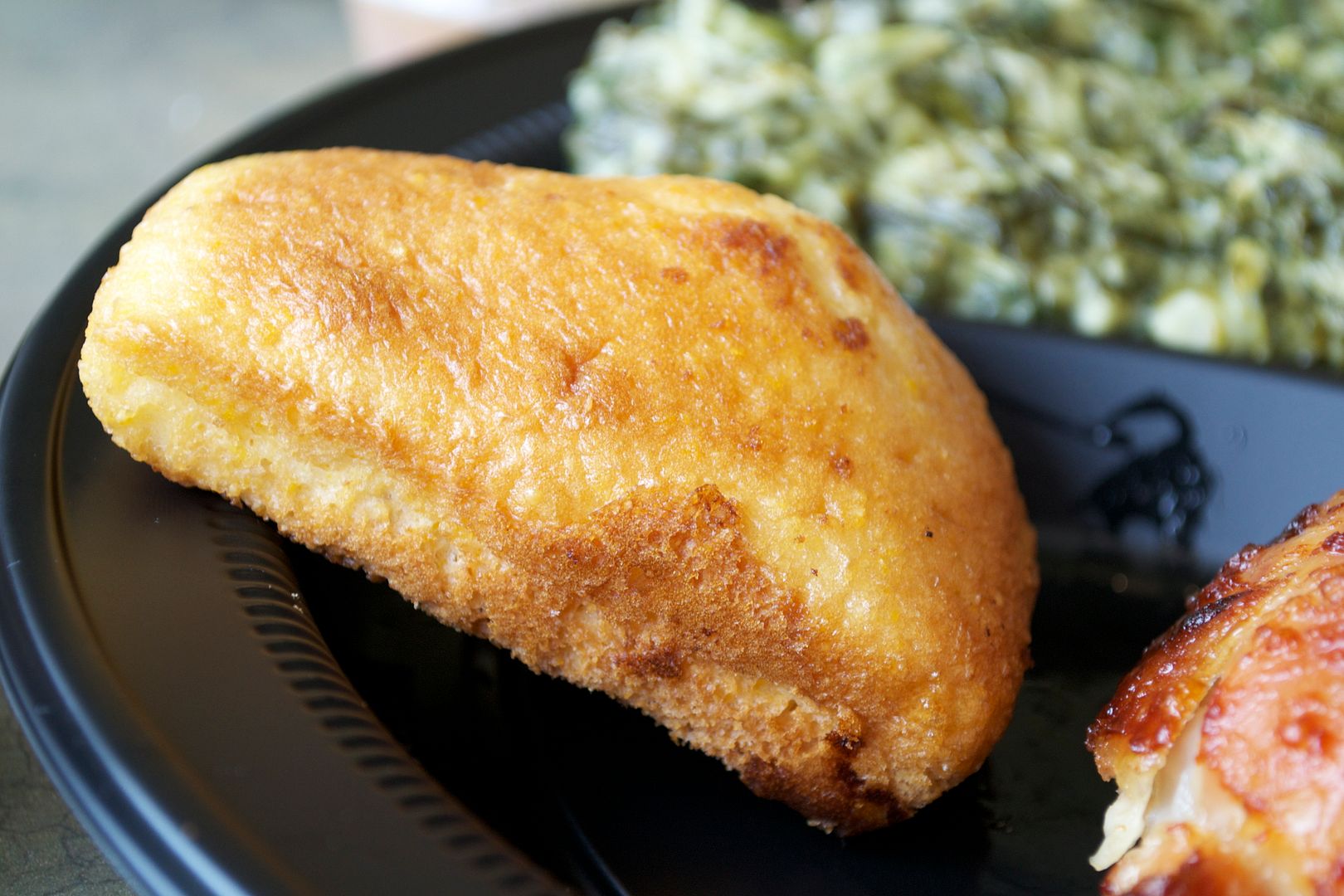 I've had better cornbread but I'm a bread aficando so I certainly didn't turn it down. All that and a drink…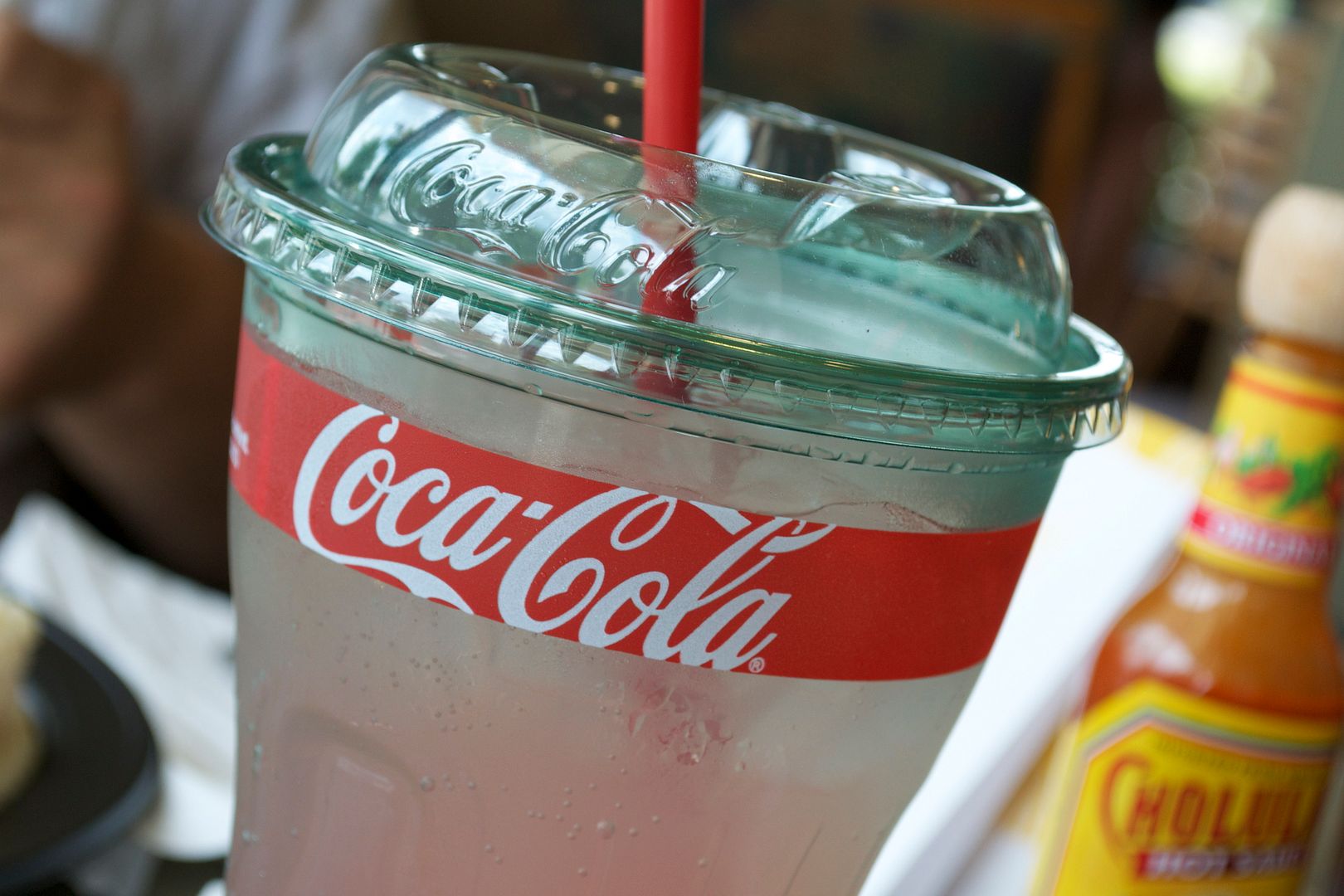 Not bad for a meal under $7. Any Boston Market lovers in the house?