While some brands like to grace us with nail polish collections 5-10 times a year, we only get just a few from Butter LONDON. And it's not really all that fair because I adore Butter LONDON and I'd love to get more polishes from there each year. But on a good note, them not coming out with collections every 5 seconds gives me enough time to snag up the polishes that I don't already have from them. Yeah. I'm THAT obsessed with BL.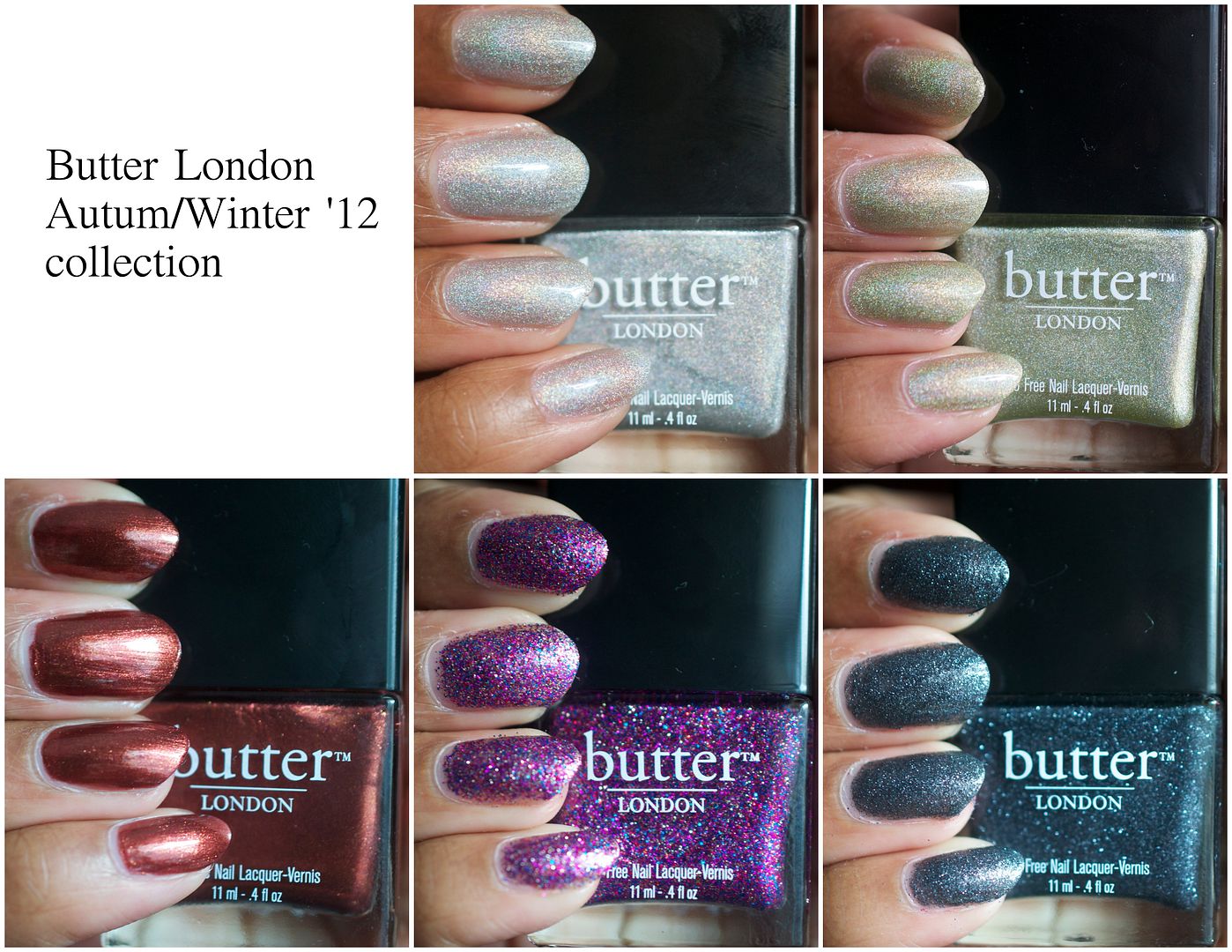 Anywhoovers, let's play with their newest collex! It's not your traditional Fall/Winter collection, but I can appreciate that. Sometimes the expected vampies and darker shades are just way too…expected.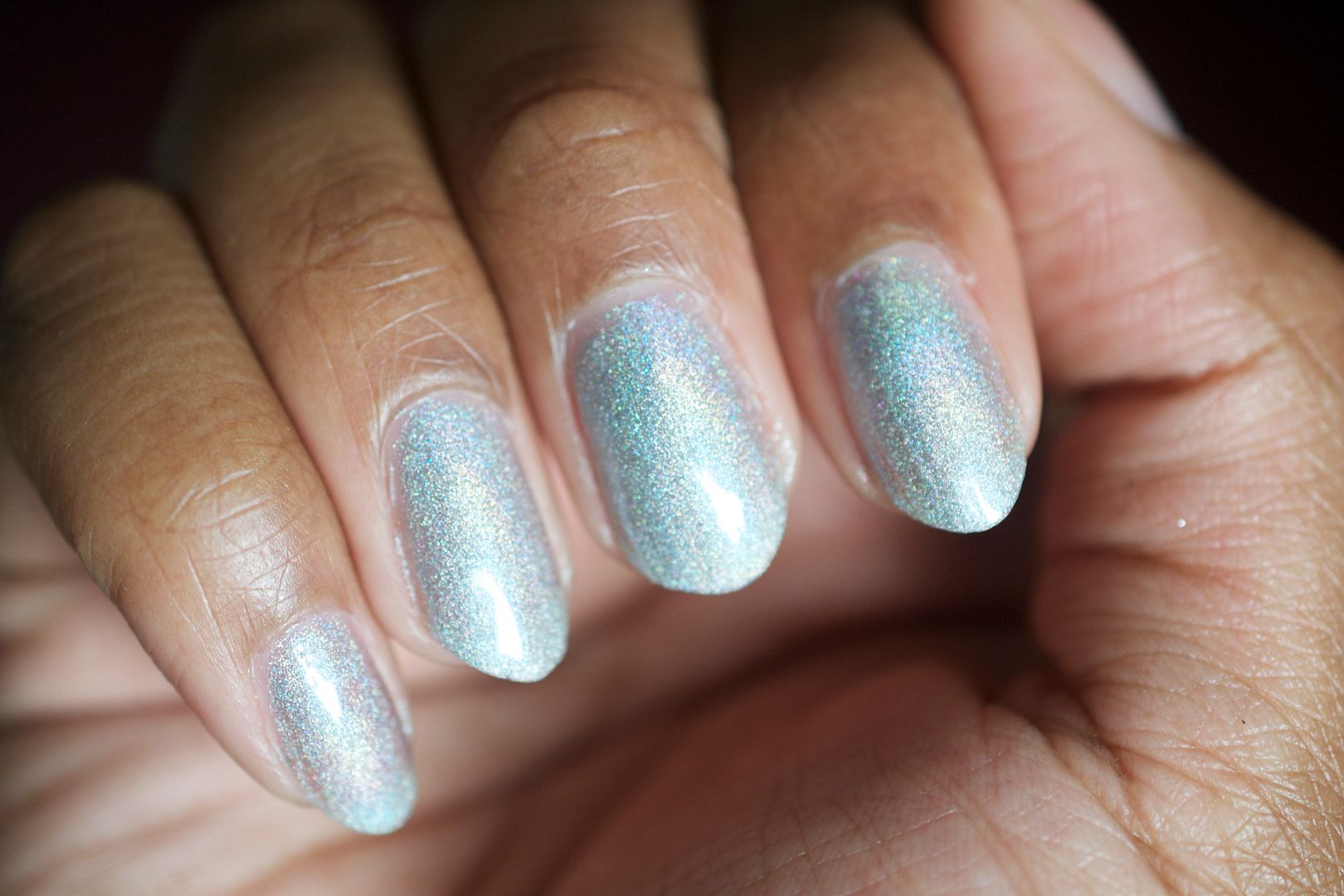 Dodgy Barnett is a silver holographic that's pretty groovy. It isn't as holographic-y as many nail polish lovers would like but if you're new to holographics, this may impress you. I found that 3 coats really made the holographic effect pop. The pop isn't as prominent as many holographic grays but it's still a nice surprise.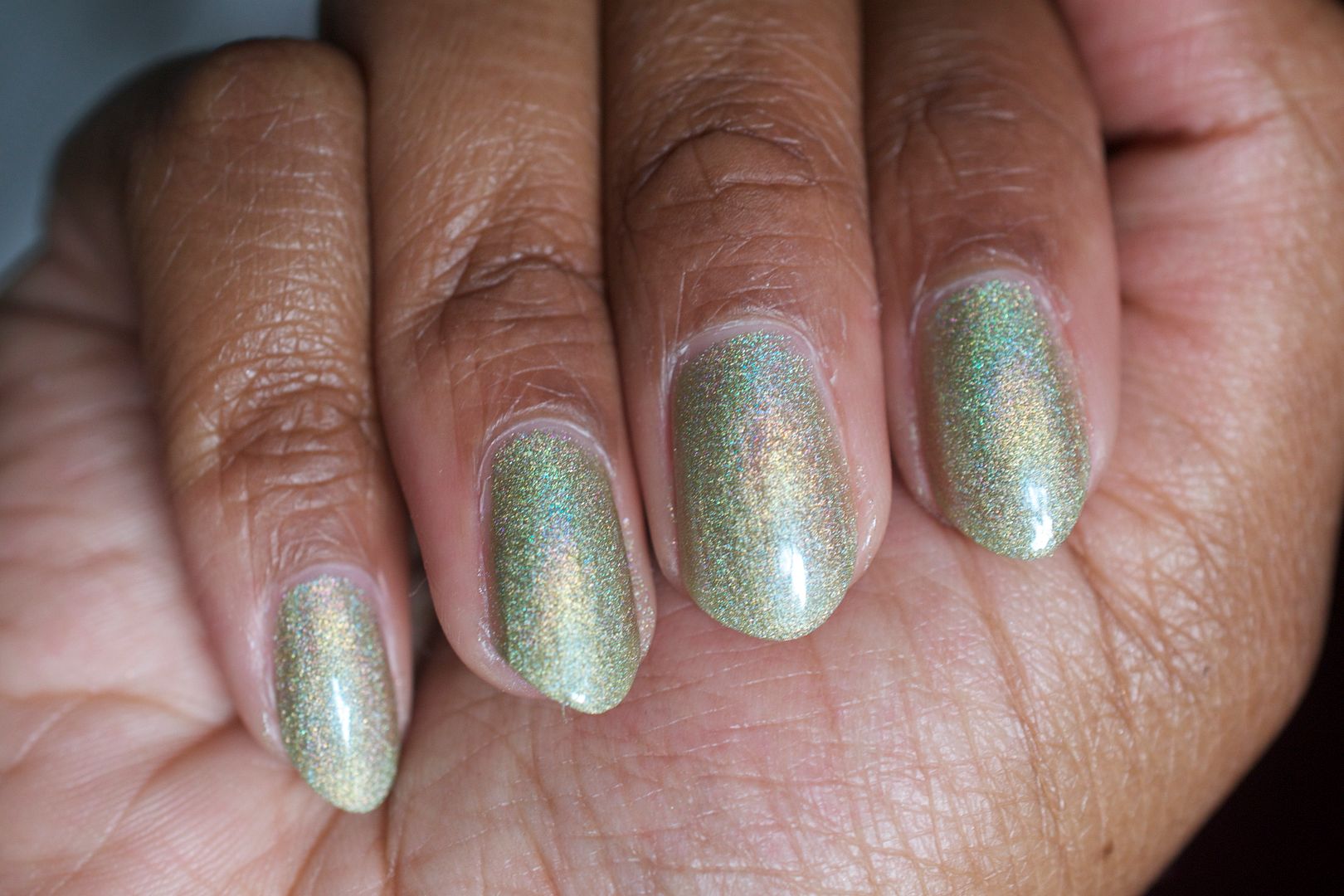 Trustafarian is another holographic. It's just as bit on the sage/pistachio side and it's just as captivating as Dodgy B. I actually found that Trustafarian gave more holographic spark than Dodgy.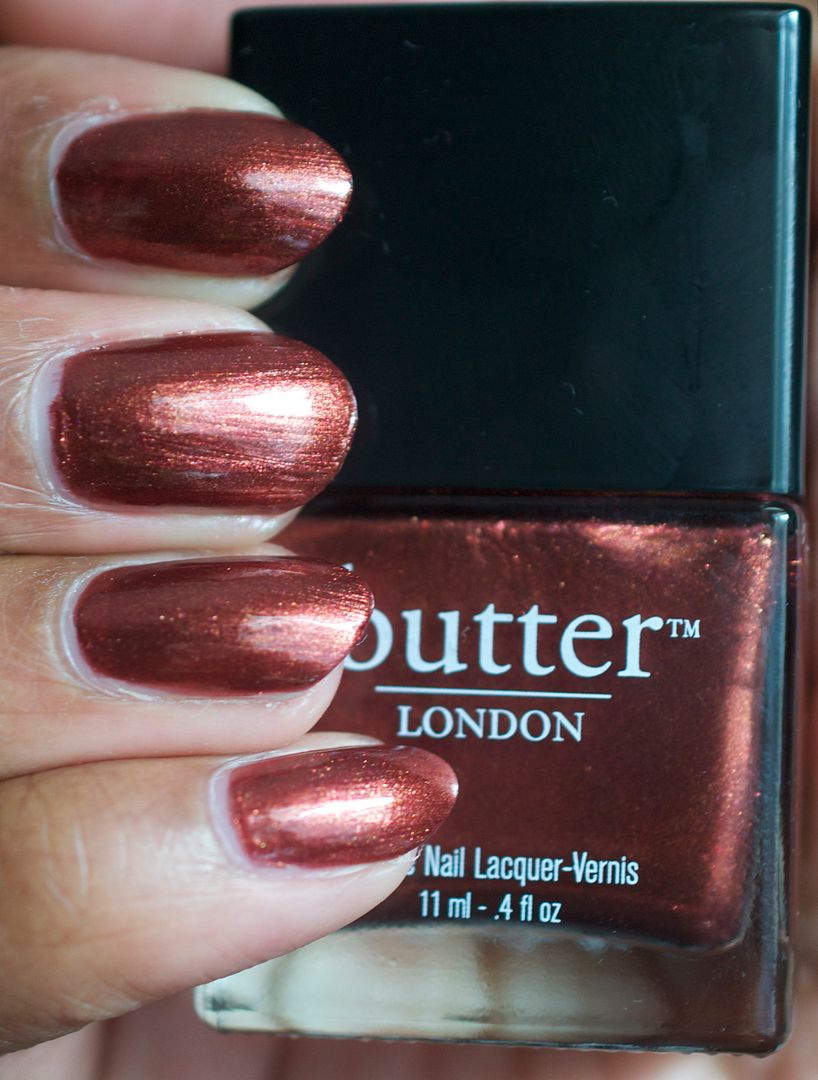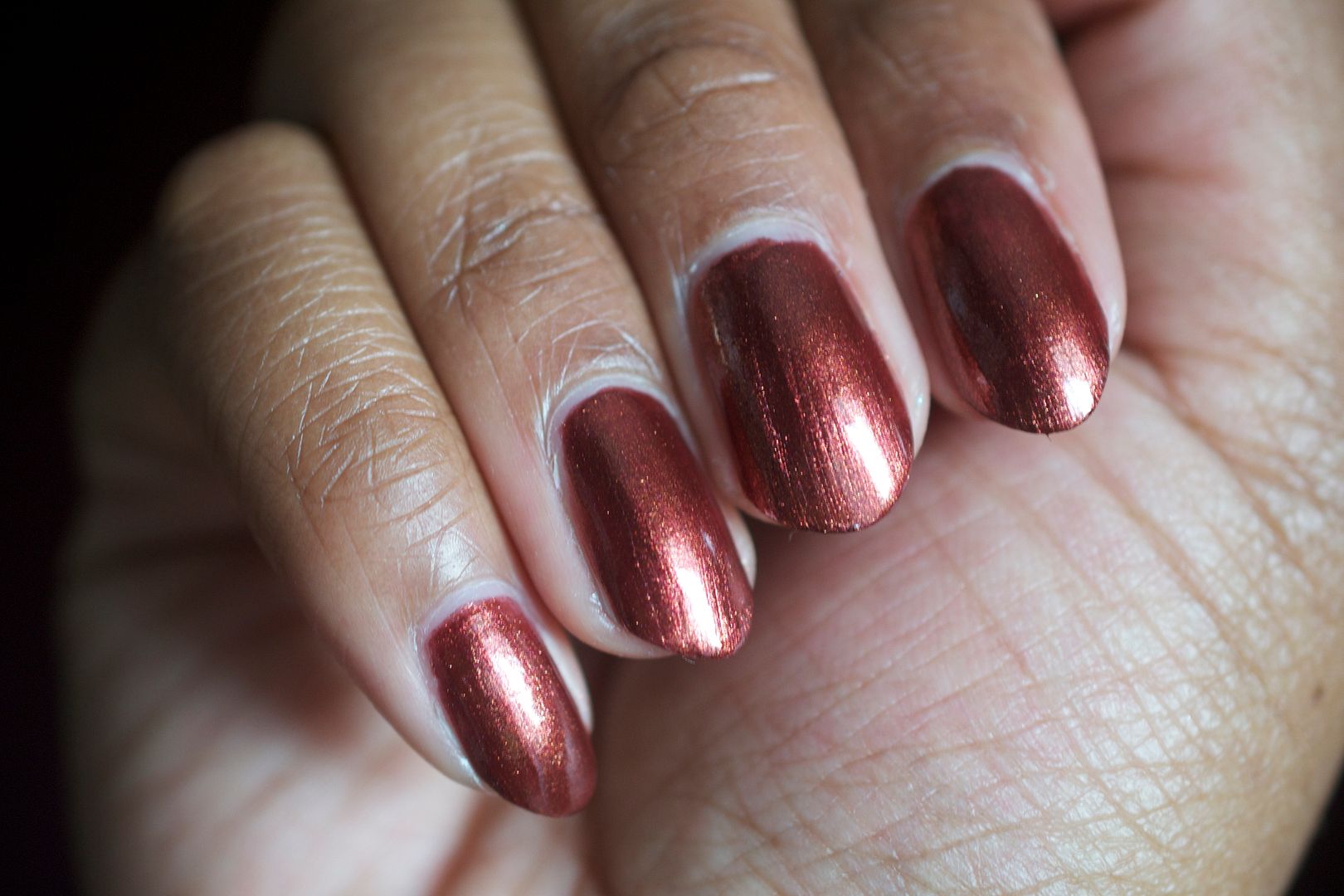 Shag is a high-shine metallic in a warm orange-burgundy hue. This baby screams fall and it makes me want to roll into a pile of leaves and then head out to pick a pumpkin. Butter London usually knocks my feet off with the uniqueness of their shades but this one is just okay. It's not my favorite but it's still pretty.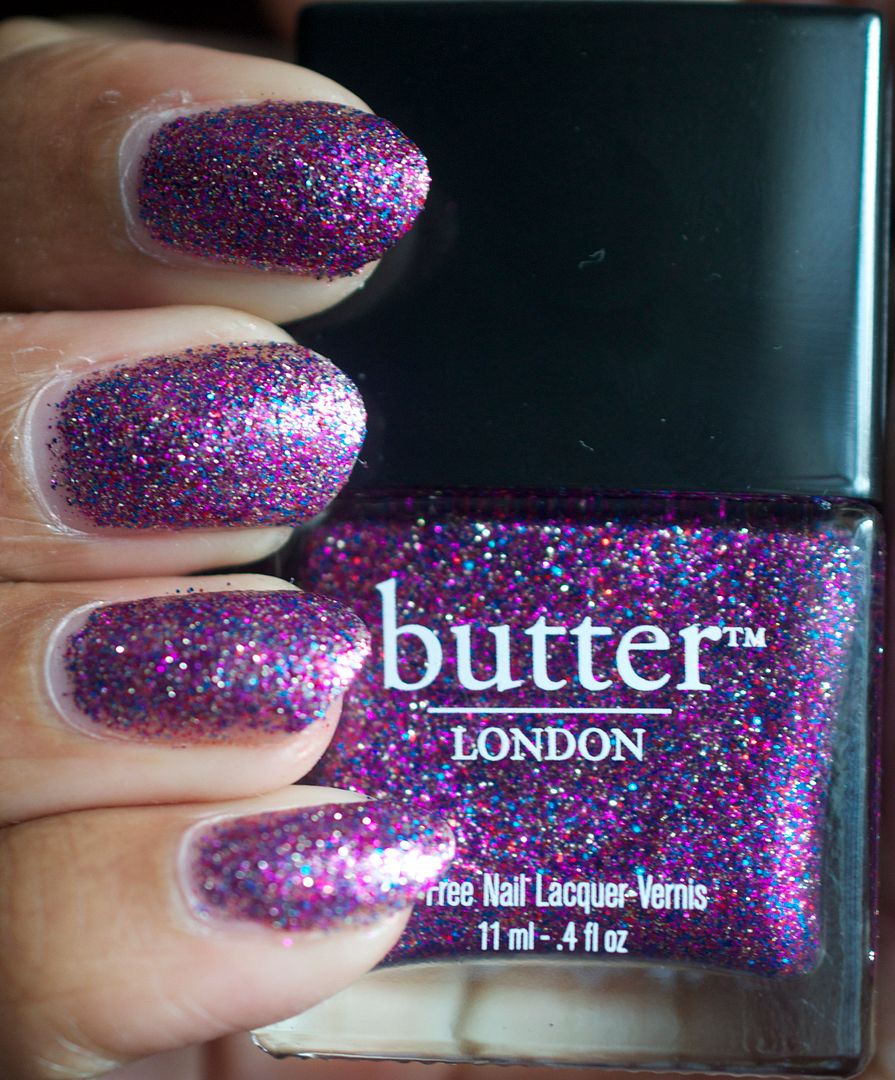 Lovely Jubbly is a vibrant magenta nail lacquer flecked with red, blue and gold micro-particles. It's a prettyful glitter that reaches an opaque finish with only two coats. On a good note, if you wanted to layer this over another polish, you could do so easily. It's one versatile glittah with a lot of sparkle.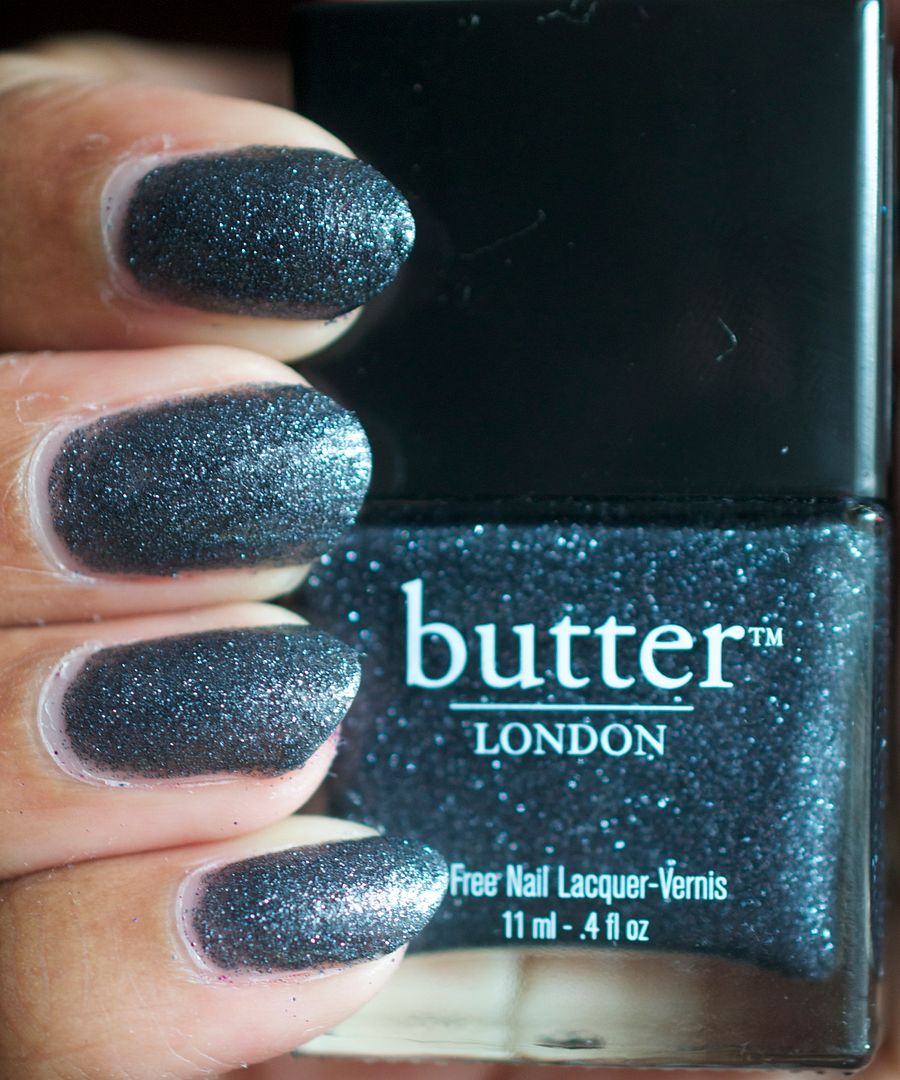 Gobsmacked only got 2 coats from me but a closer look reveals that I probably should have given that kid another coat. This charcoal grey glitter is quite reminiscent of several other grey glitters that I've seen around the way. I love how fine the glitte specks are as they make application smooth. Like buttah. 😎
Overall: Most butter LONDON collections have me hyperventilating and stunned by their beauty. I didn't get that reaction with this collection. There are some fantastic hits and I can appreciate the variety of formulas from glitters to holographics and shimmers. Most of the polishes in this collection are dupe-able and that's so unlike Butter LONDON as many of their polishes are strikingly unique.
I still love my Butter LONDON and will continue to hoard their polishes. You can grab this collection at Ulta stores, Ulta.com and at ButterLONDON.com. Each bottle is $14 a pop.