There are only few nail polish brands that I brag about. And one of 'em is butter LONDON. But for good reason. I love how "involved" the brand was with the Olympics. Granted they're British and the 2012 Summer Olympics were held in London but still…they could have very well ignored  the games like many other beauty brands.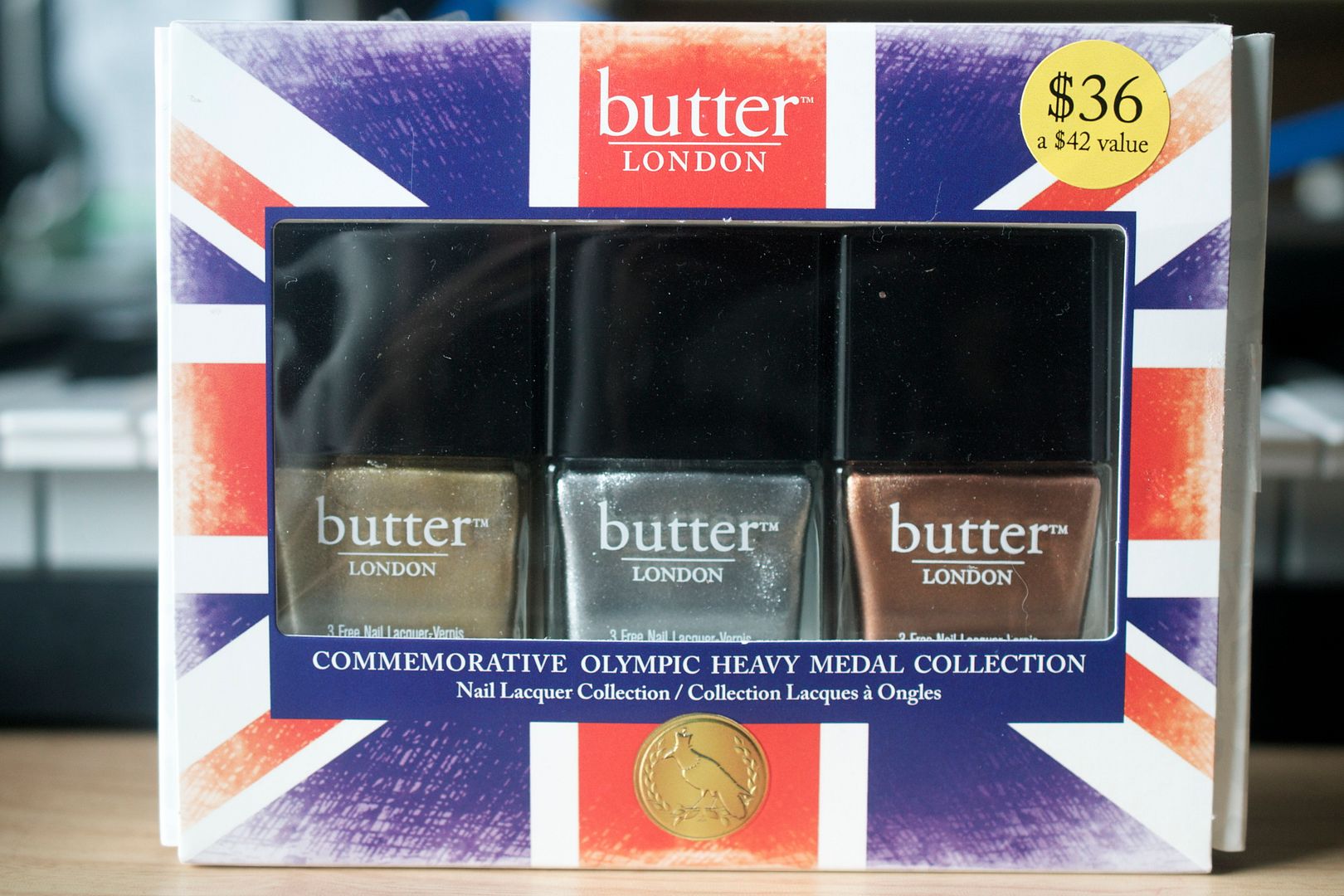 But nope. They had a "Spirit to the Games" flash sale AND launched a limited edition Olympic Medal Metallic Nail Lacquer Trio on QVC. Um….wow!!! And considering the Olympics ruled my life while it was on (I'm still in mourning, y'all…) this was major! The QVC-exclusive deal goes for $29.75 which is a crazy deal!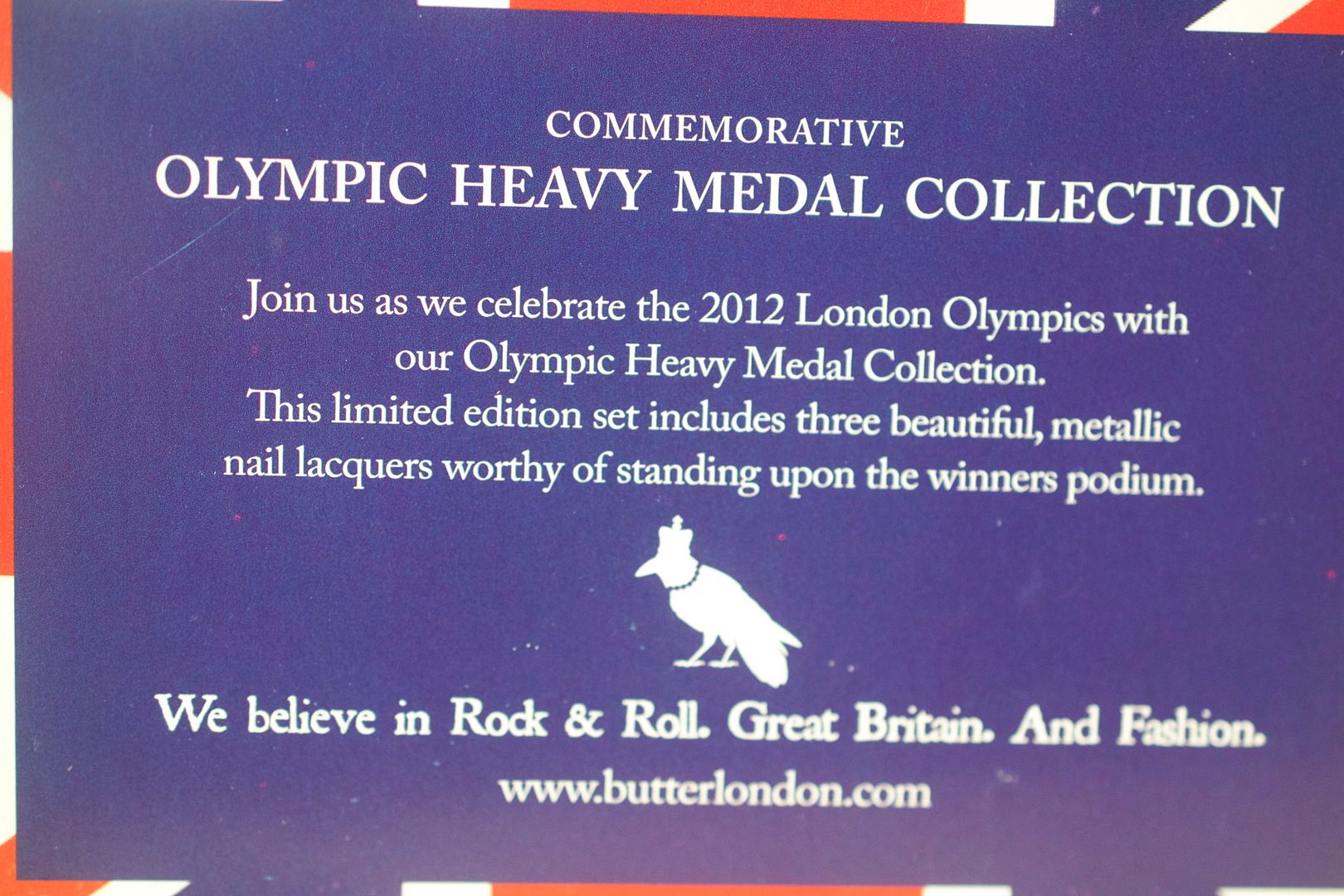 Check out the shades…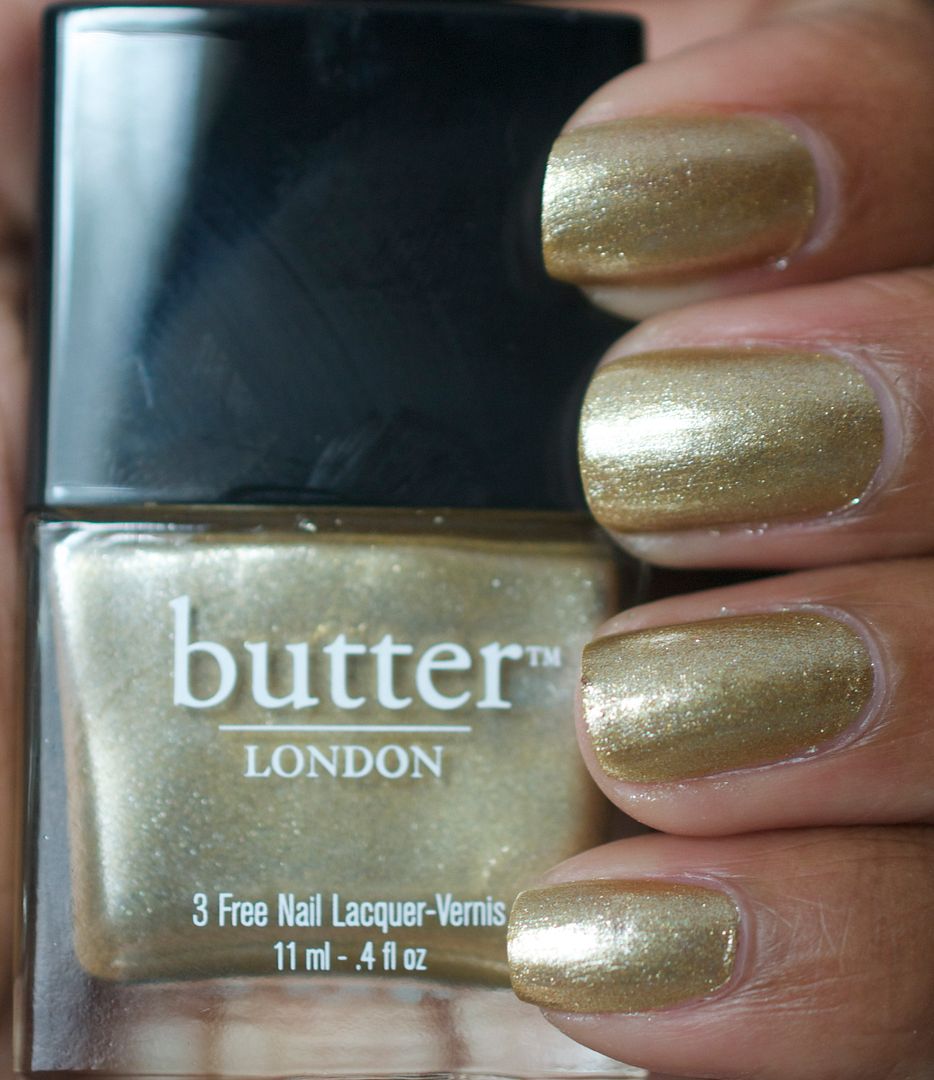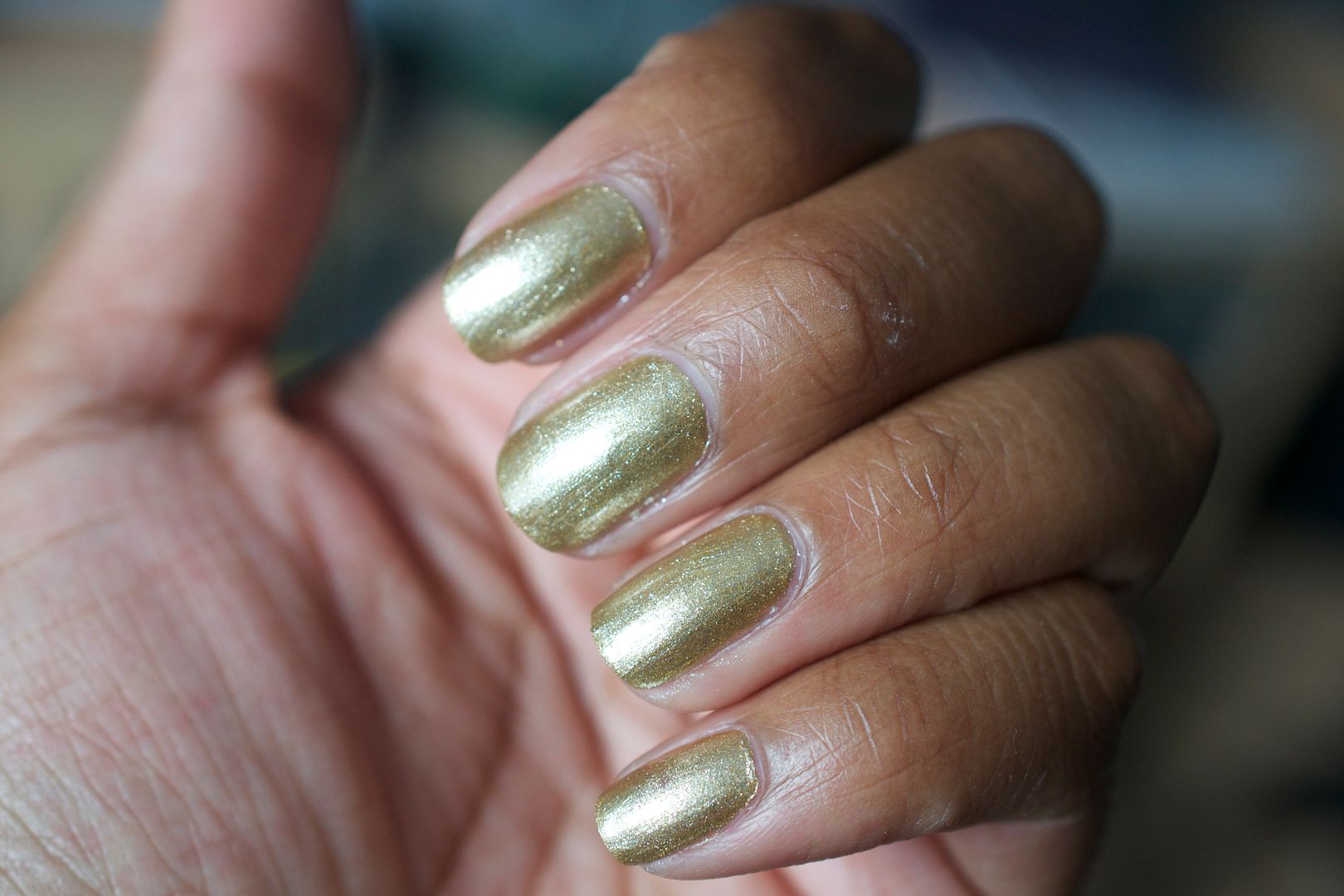 The Full Monty is an opaque light gold metallic. I always feel like metallics look a bit funny of me and The Full Monty proved that. At the same time, as much of a gold fan, I am NOT, I kinda dig this light gold. It's delicate and powerful!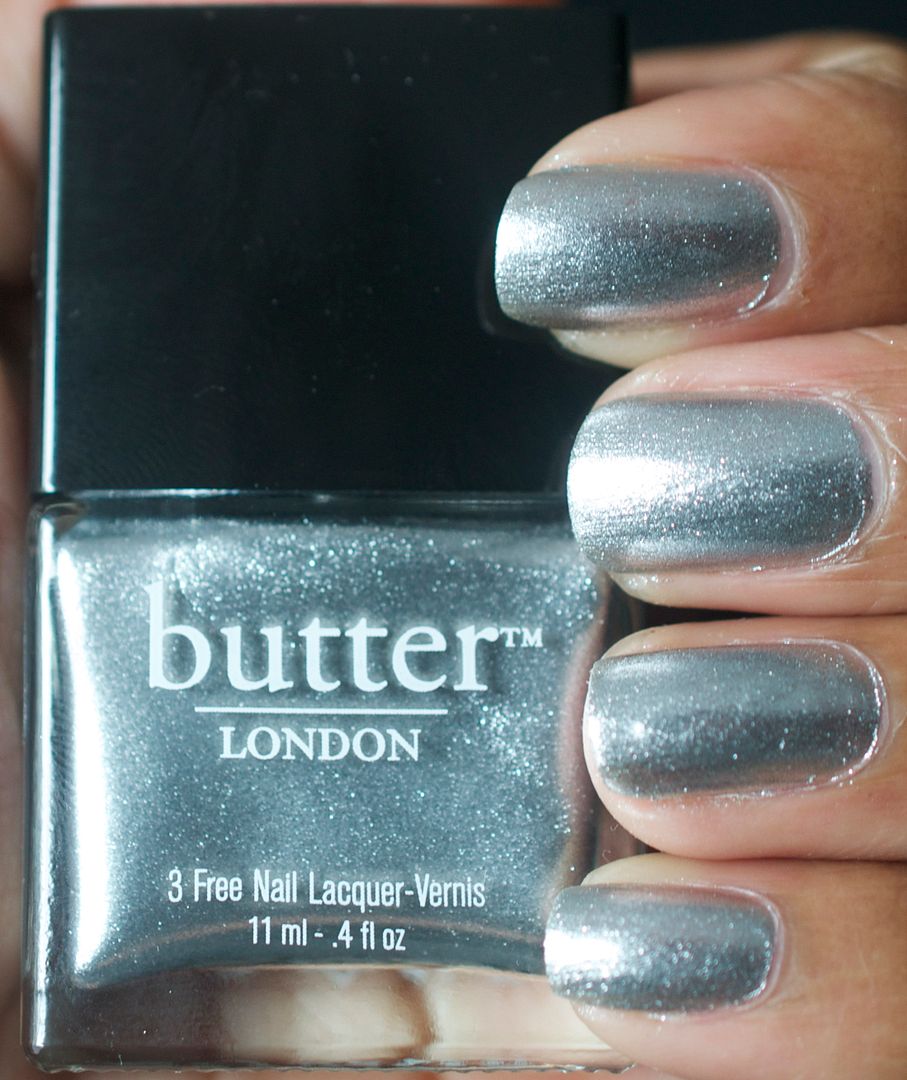 The Diamond Geezer is an opaque bright silver metallic and it's your basic no frills silver nail polish. It isn't as chrome-y as some that I've seen but it's got enough POW to appeal to you if you love shimmery silvers polishes.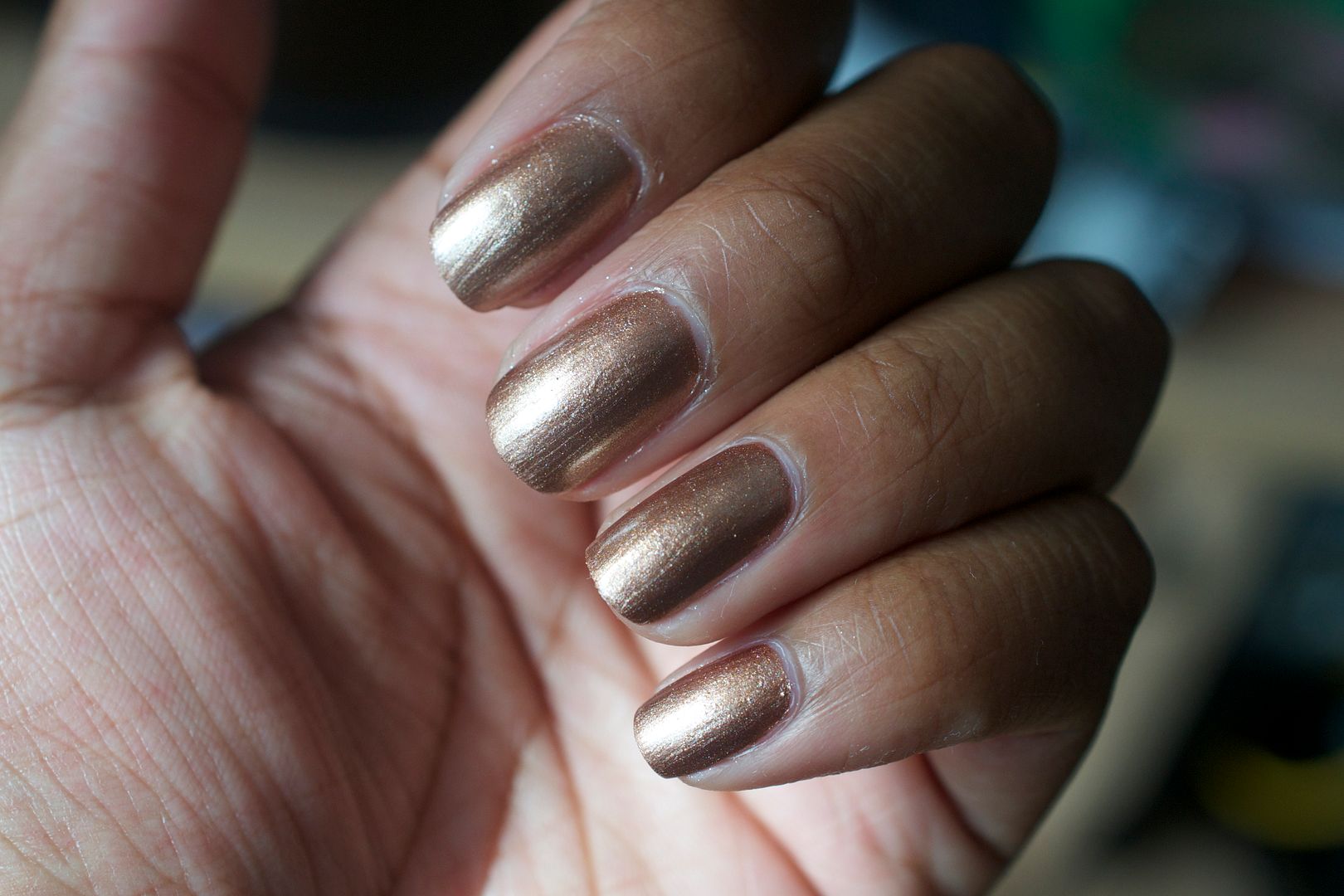 The Old Bill is an burnished copper metallic. I'm not sure if it compliments my skin tone the best but I LOVE this one. It applied like buttah and has a such a nice and smooth finish. It gives my nails such a clean look. I love it!
Overall: Like all butter LONDON polishes, these applied beautifully. I applied 3 coats for each polish and got incredible shine without the use of topcoats. And I just really love the notion behind these polishes. I've been regularly watching the Olympics for as long as I can remember and I love that I've got a little memory of the 2012 Games in my nail polish collex. Oh, bL..I could hug you guys for this.
Because it's a limited edition collection, you'll want to jump on it ASAP. It is currently on QVC.com and the QVC Item is #A229333. Hop to it!!
Meanwhile, I'll be reliving the epic and legendary moves from gymnastics, track and field and swimming. Olympics, come back!!!!