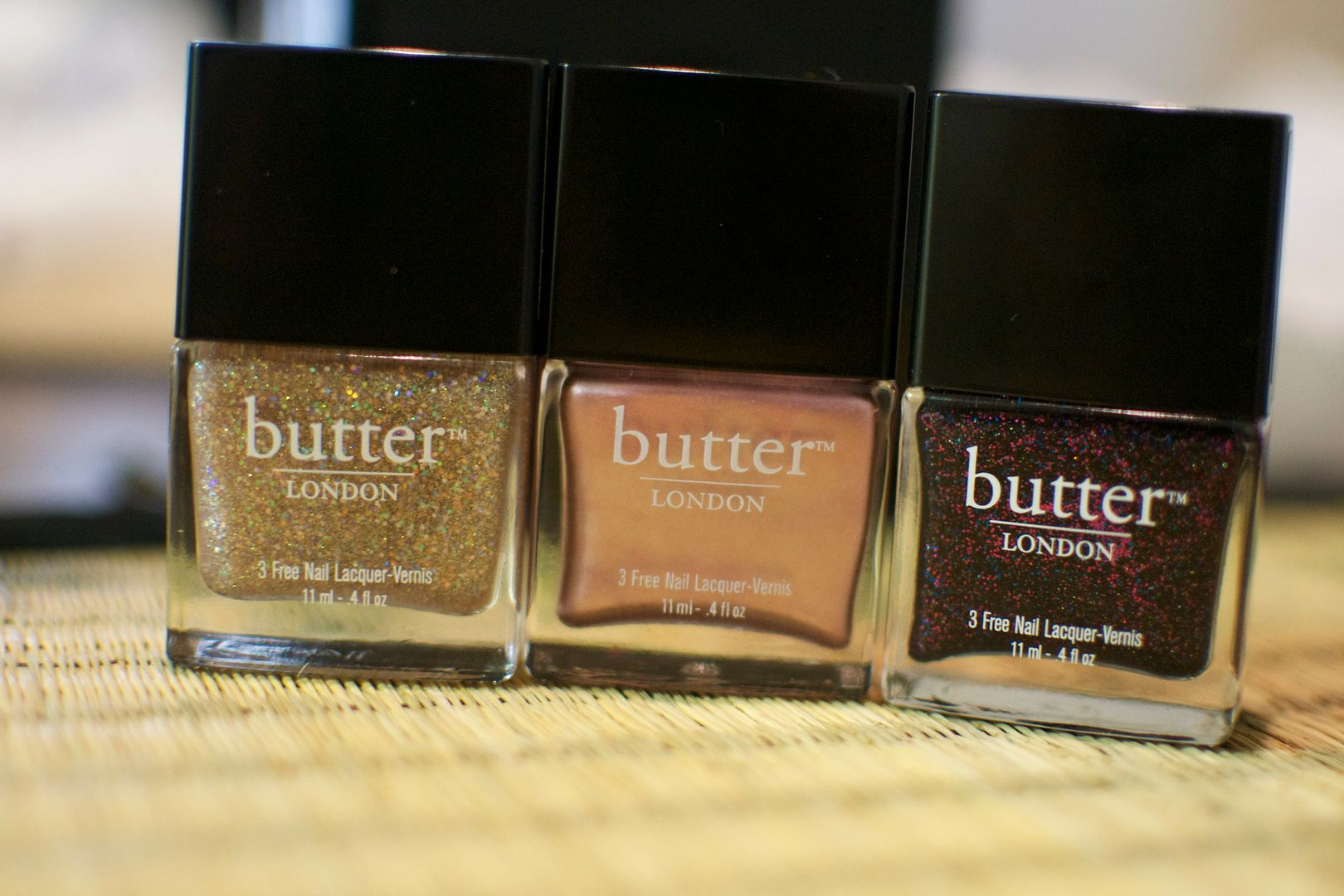 Although I haven't reviewed many of their polishes, I am reallllly loving what Butter London has to offer. Formula-wise, these babies are phenomenal. butter LONDON and Founding Creative Director Nonie Creme are giving us three beauty limited edition shades for the holiday season.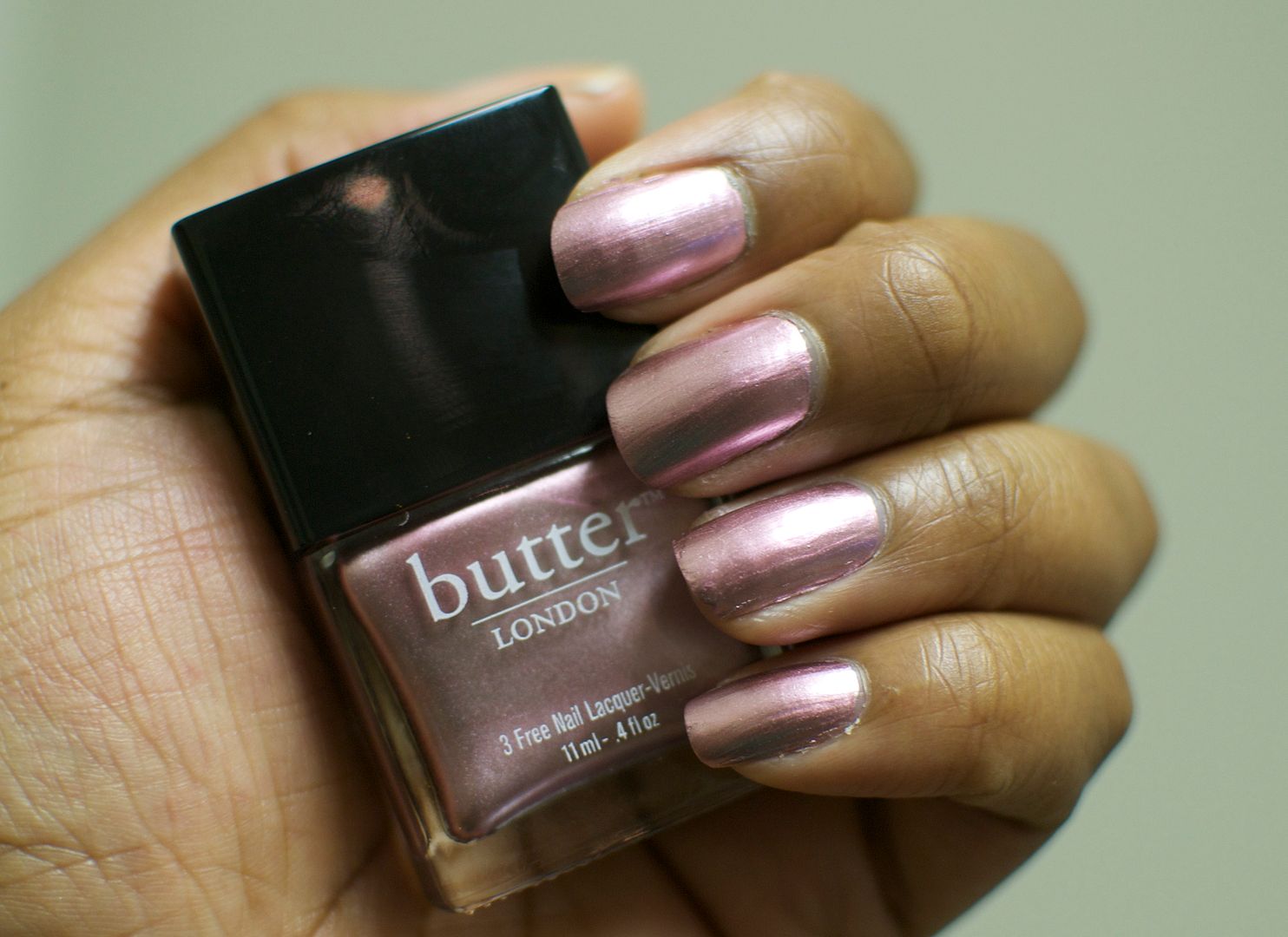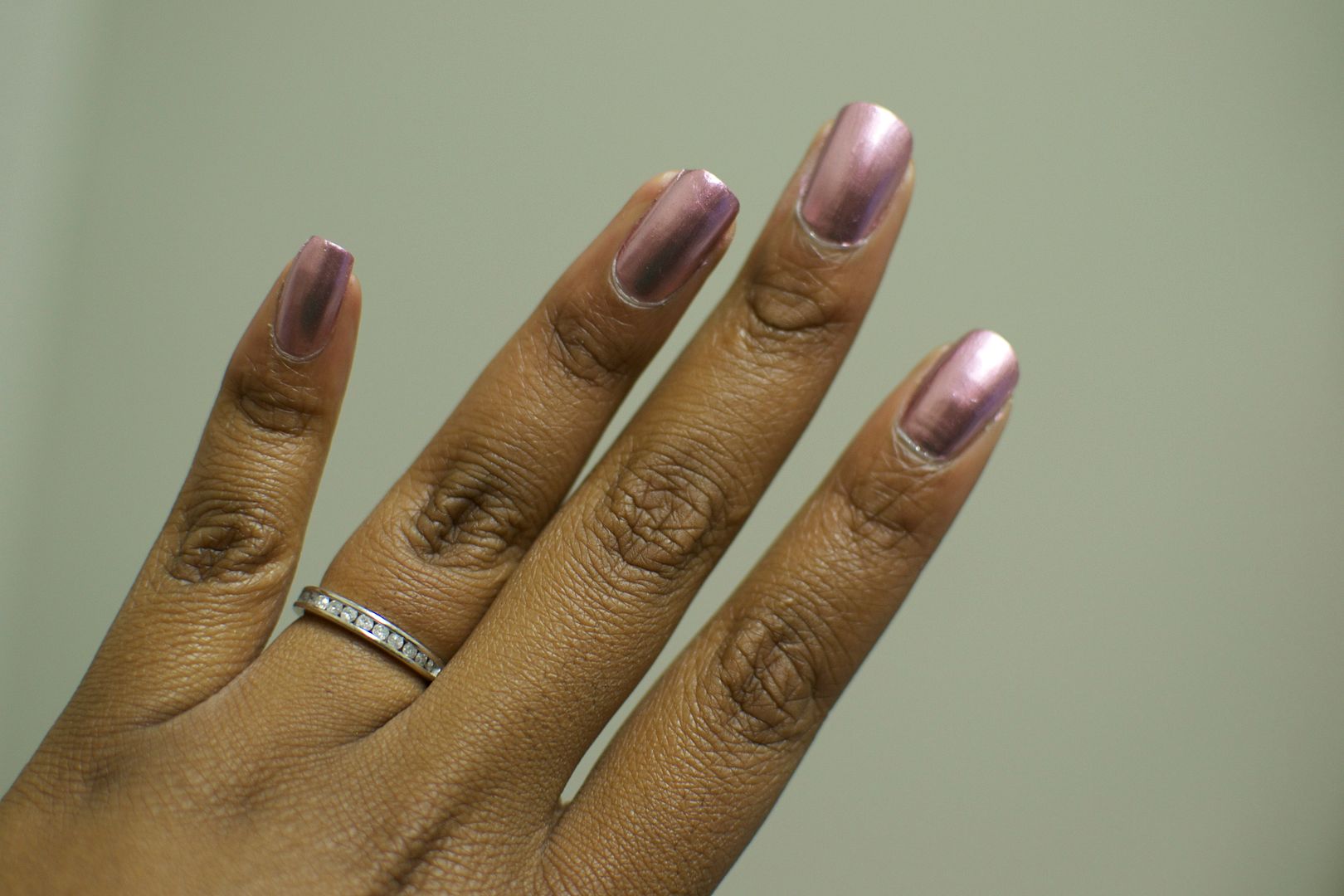 Tart With a Heart is described as the life of the party in dazzling "liquid metal" rose pink. I concur. This is a ridiculously awesome pink chrome. I don't have many chrome polishes and this one has my heart jumping for joy. It is such an unexpected holiday shade. I love it!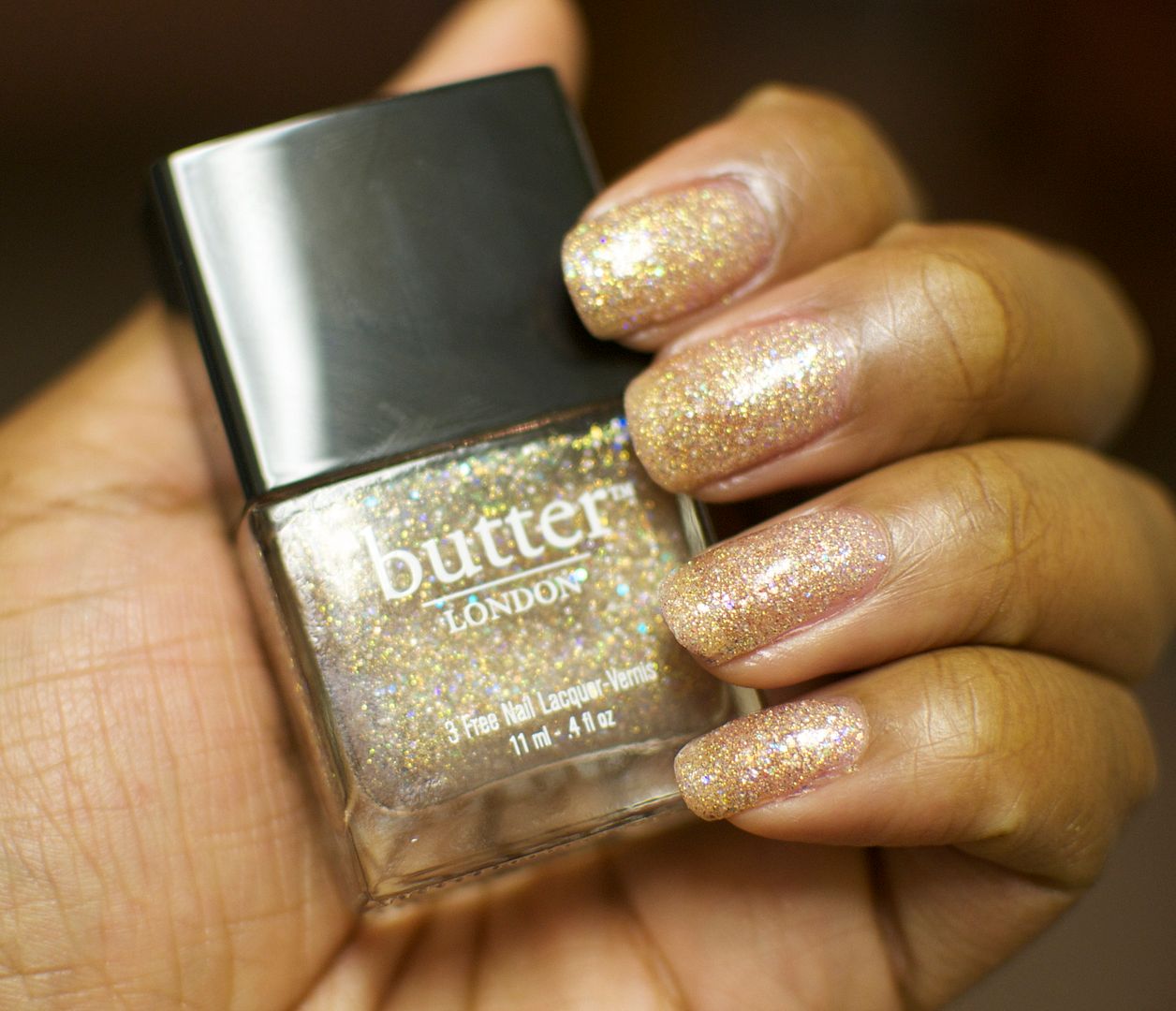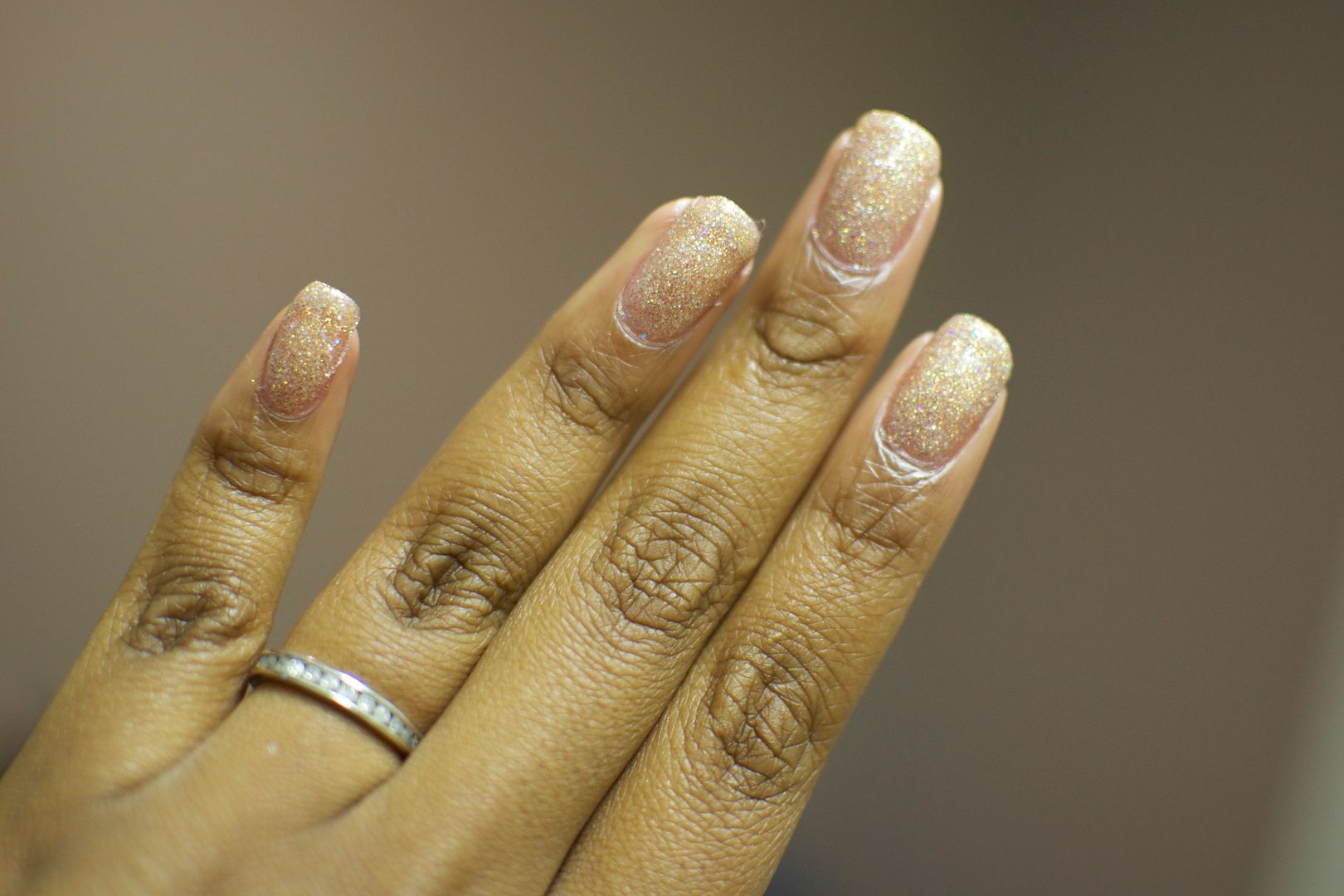 Fairy Lights is described as a pale pink parade of glitter carries a dash of grey to tone down the sugar and ramp up the spice. This polish is opaque at 3 coats and has a gorgeous holographic shimmer. It will also work great as a layering polish and really pops with a top coat.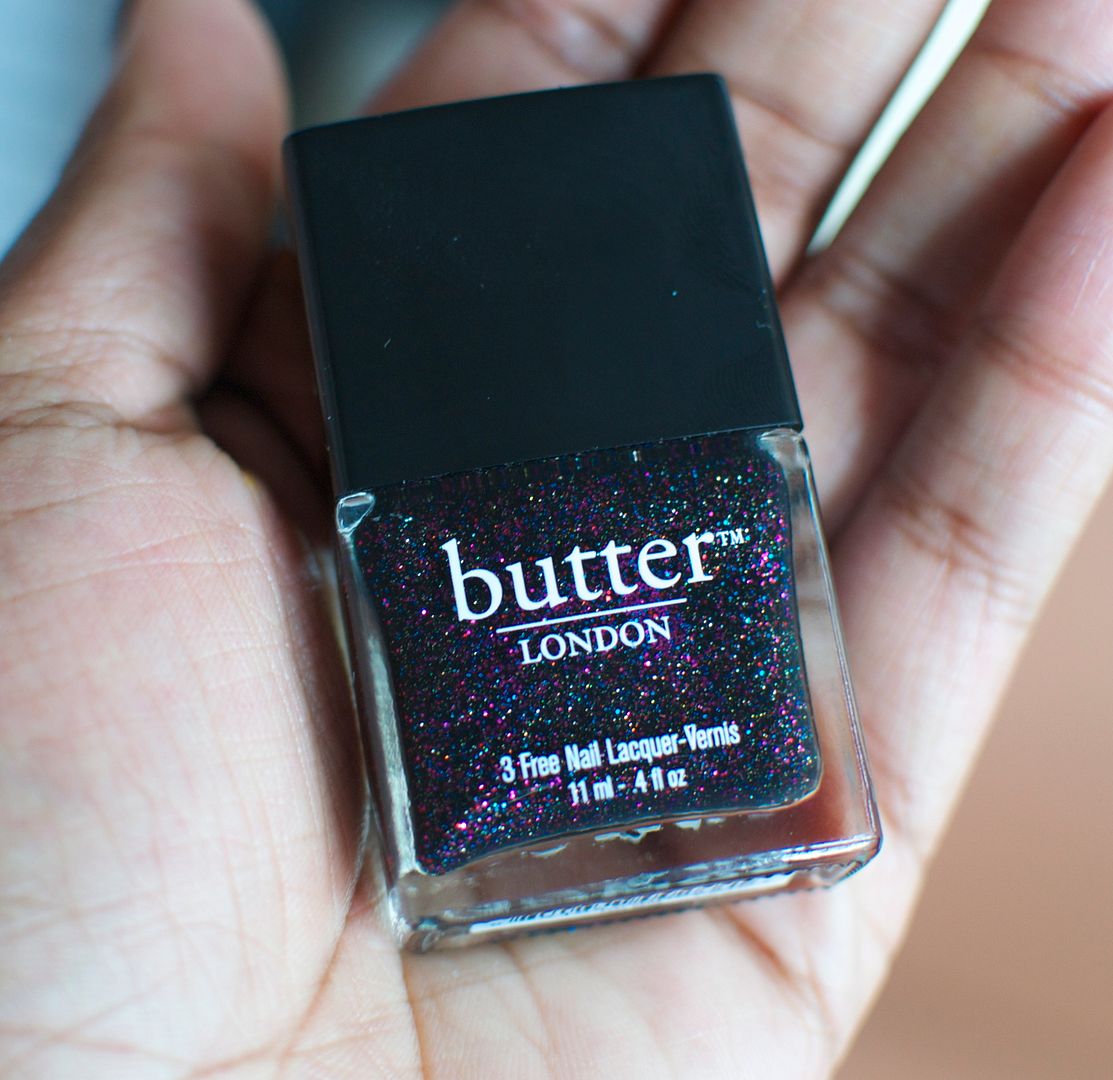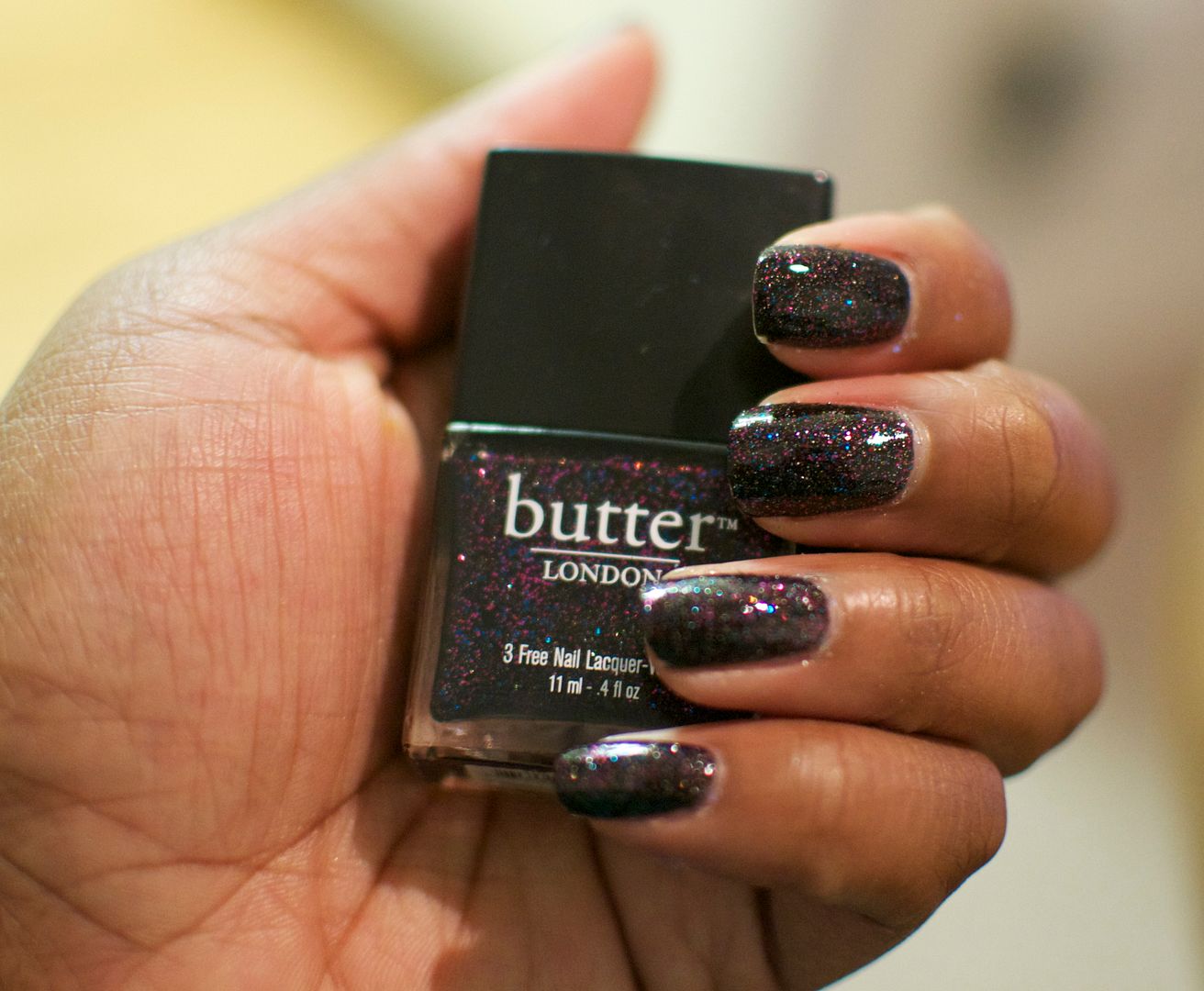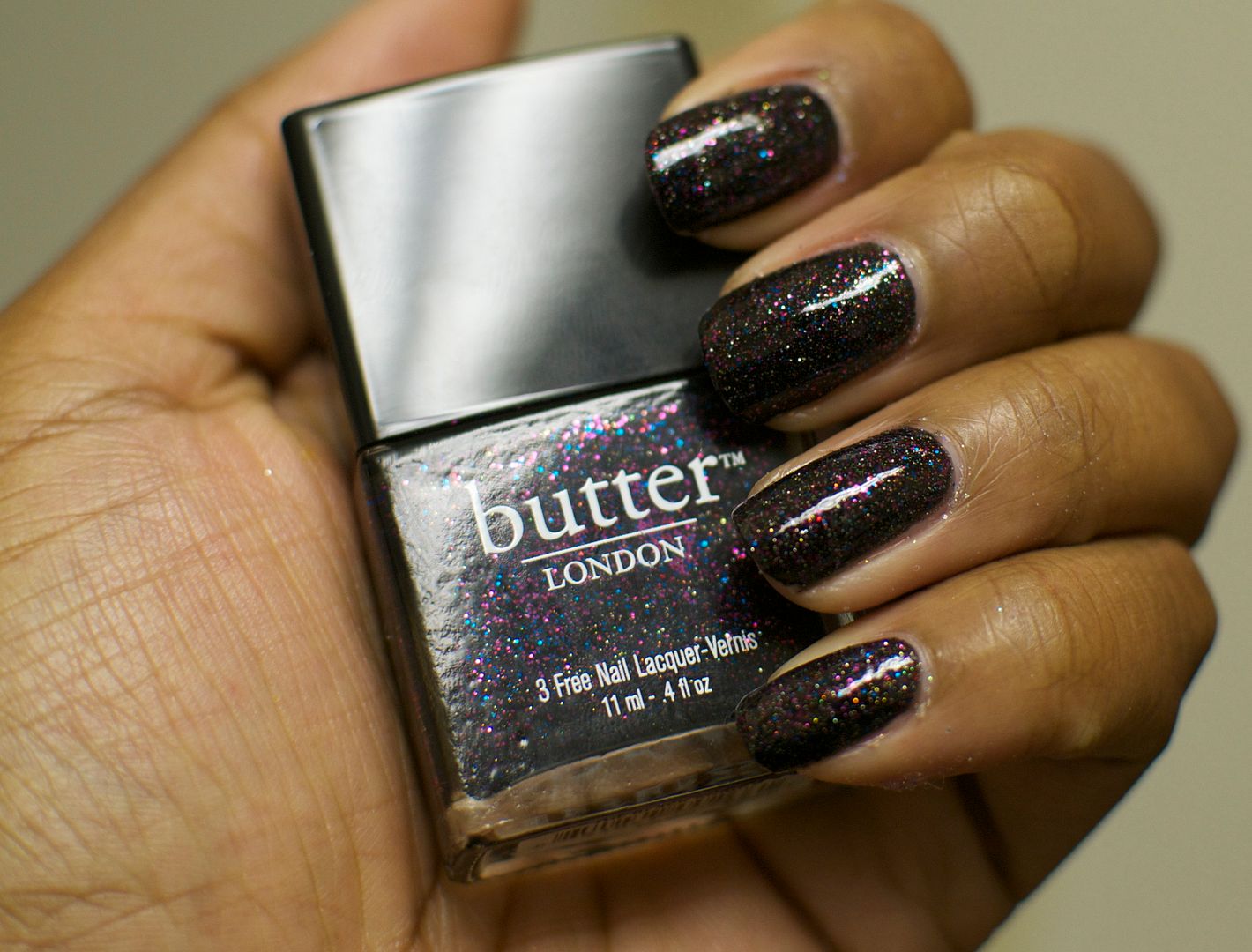 The Black Knight is described as a dark dazzler with a glitter fusion contains black, pink, blue and silver suspended in a black base. You HAVE to see this in person. It was opaque after only 2 coats and it is one stunning glitter. The pink and blue shimmer pop beautifully. This may be one of my favorite nail polish colors of 2011.
butter LONDON's price point at $14 is pretty steep and if you don't want to splurge on all of those babies, definitely go for Black Knight. Or you can get grab butter LONDON Holiday Glitter Trio for $36 at butterLONDON.com.
Amor de Lacquer….the series all about nail polish and nail care! Send your requests,
suggestions and ideas to Brittany@ClumpsOfMascara.com.