It's official. Butter London is my favorite higher-end nail polish brand. Yes, I love Deborah Lippman, Dior, Chanel and the rest of 'em but when it comes to packaging, polish names, formula and overall brand uniqueness…Butter London wins.
I love everything about this collection. And I love how every polish has a story behind it. Check this out…
Bossy Boots is an opaque light pistachio green. The definition for this slang word is a derogatory name for someone who is pushy or bossy, (usually reserved for children). I call it wonderful! This baby gave intense pigment with only 2 coats. It's not the most unique shade in the collection but it's still purty.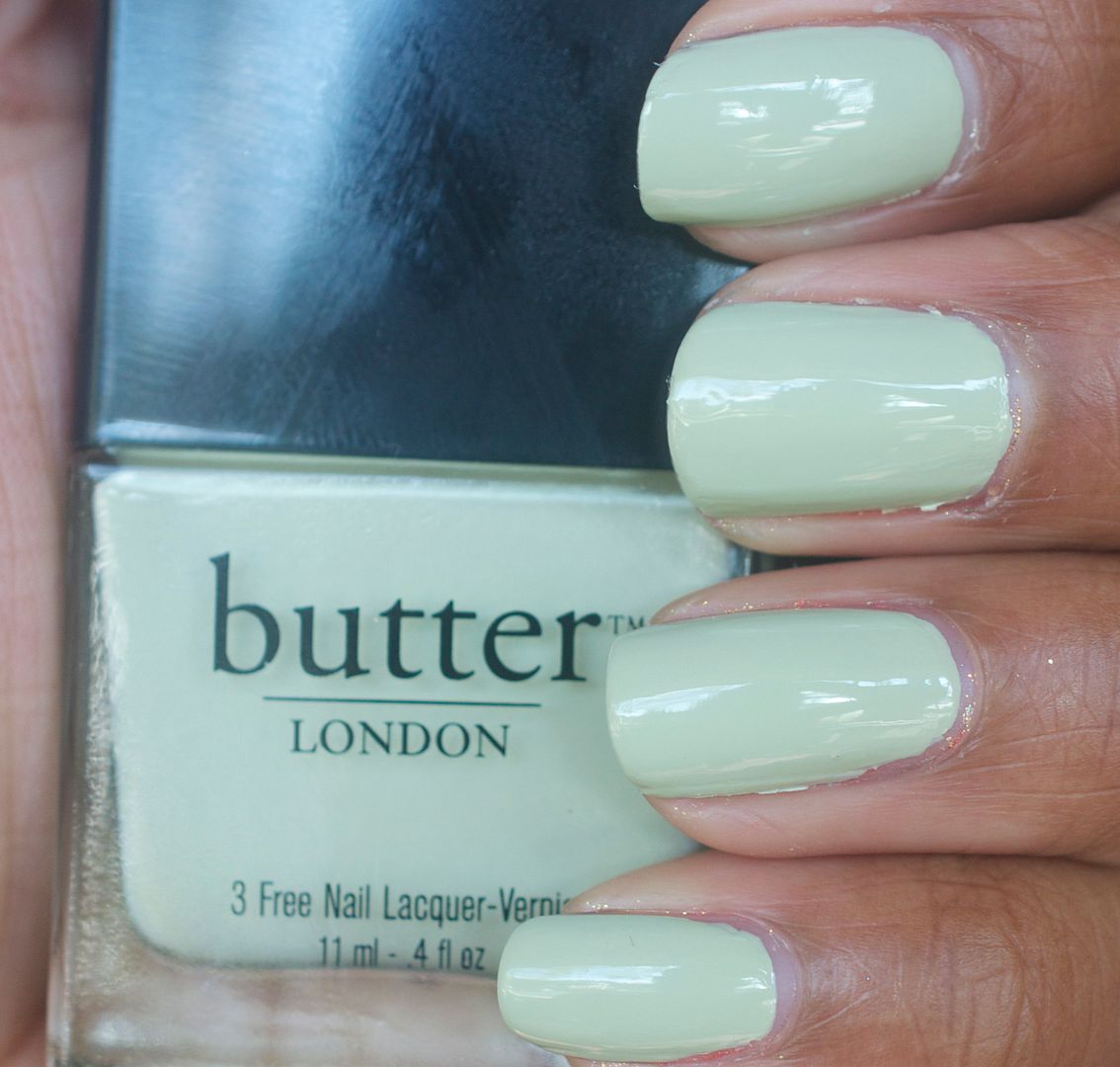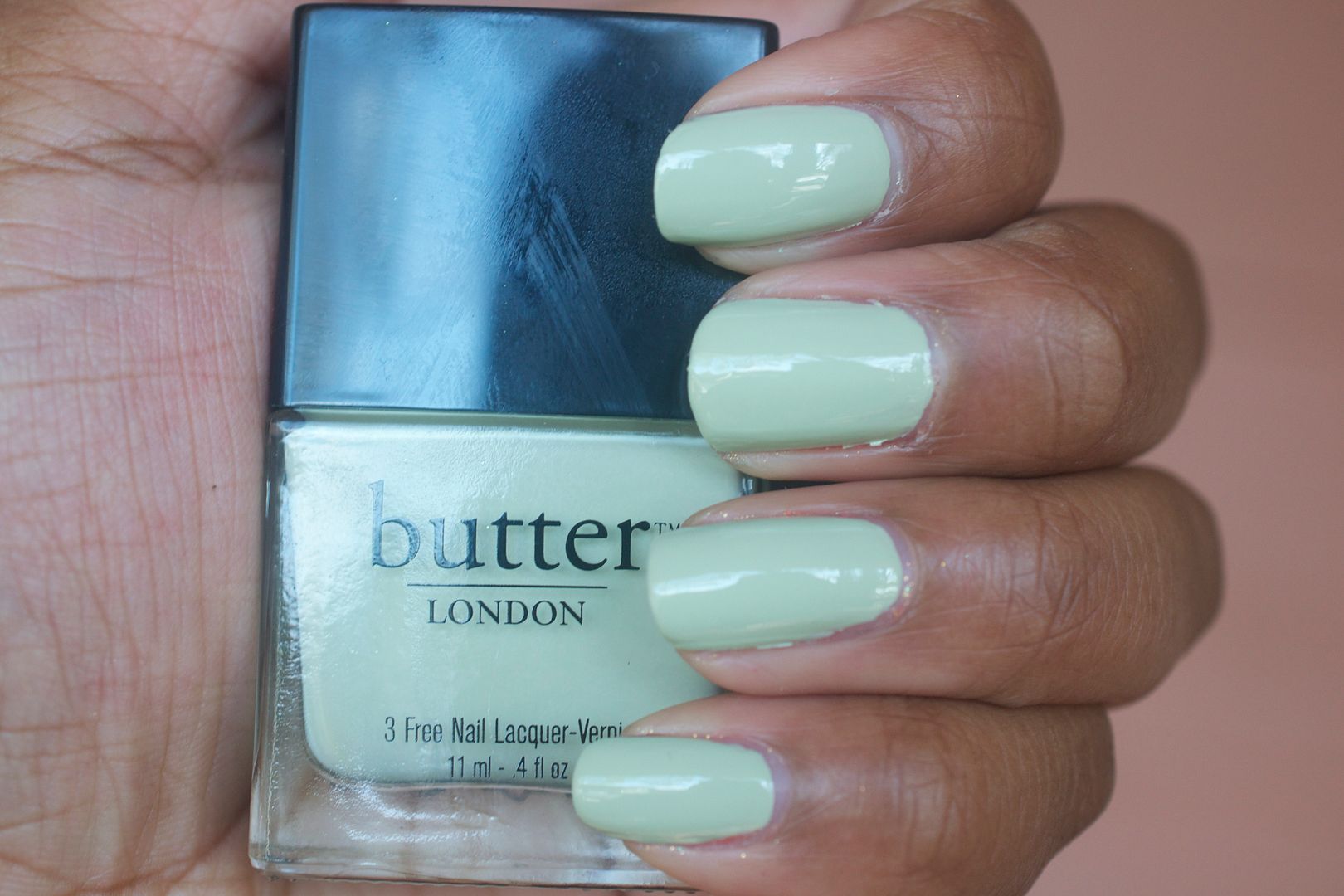 Disco Biscuit is a tropical hot pink with an undercurrent of tiny iridescent glitter particles. What they forgot to leave out is that is also contains neon blue specs. See!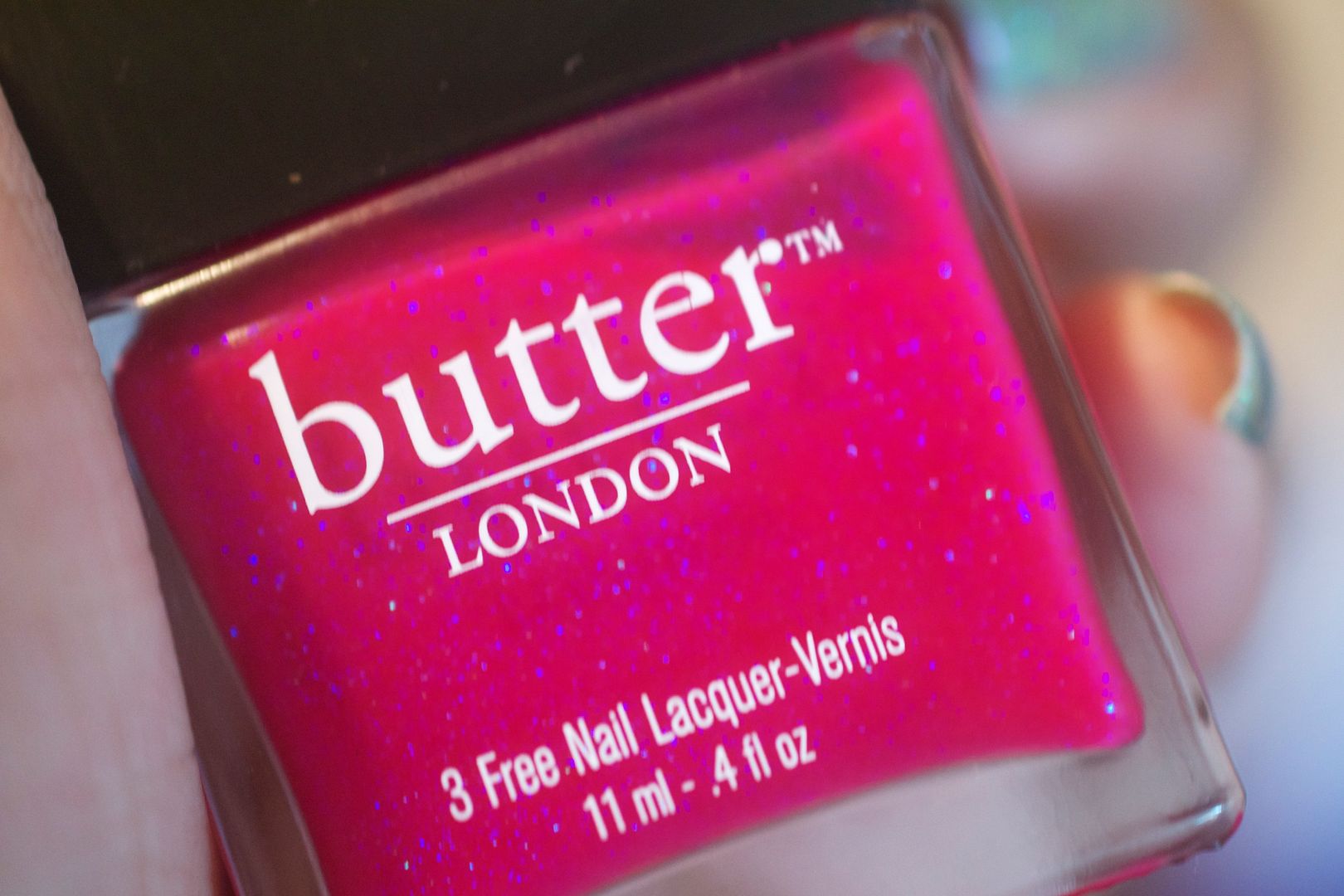 It's one of the coolest pink polishes I own. I used 3 coats for it and it dries to a dull finish so you'll have to wear a top coat over it. It also works beautifully as a top coat over another pink polish. Or check this…a purple polish.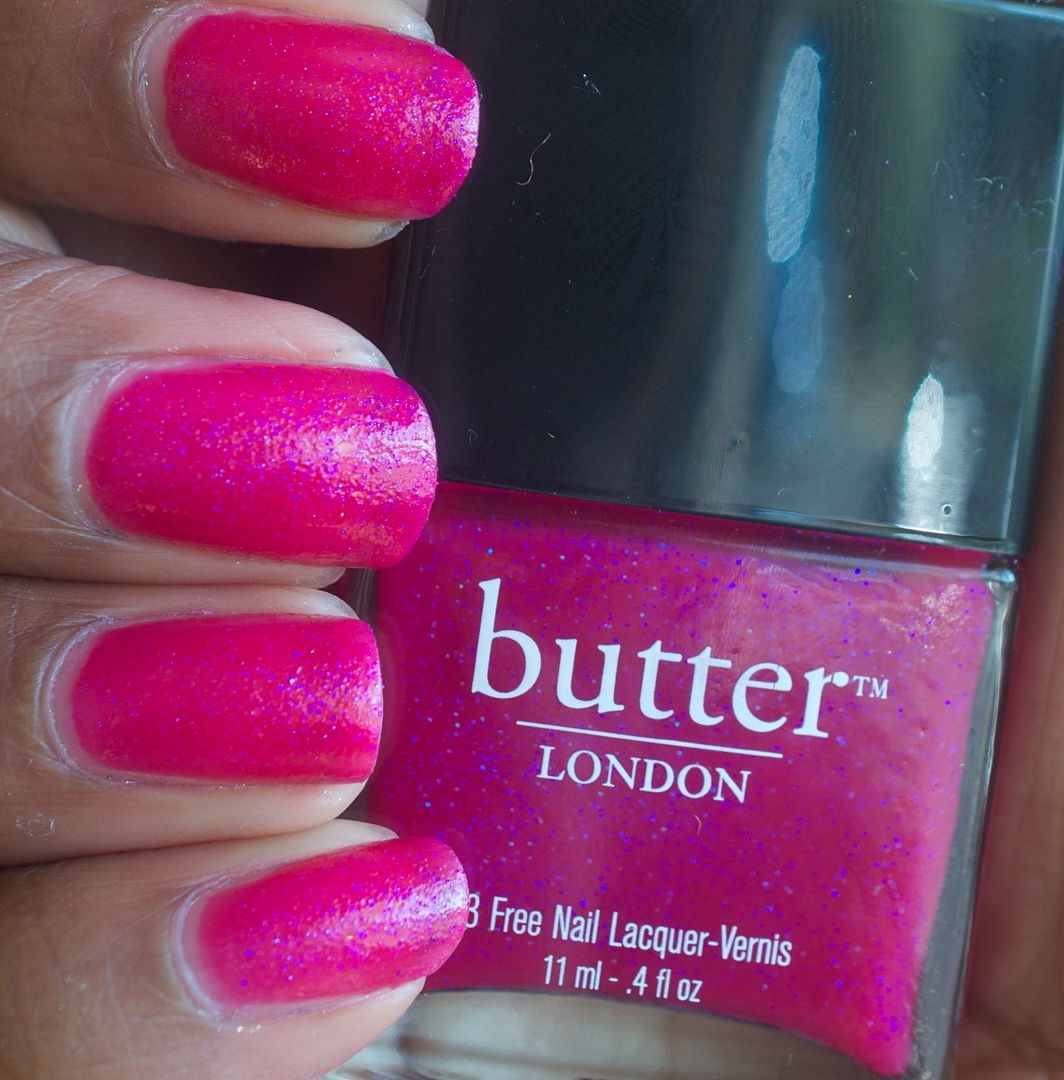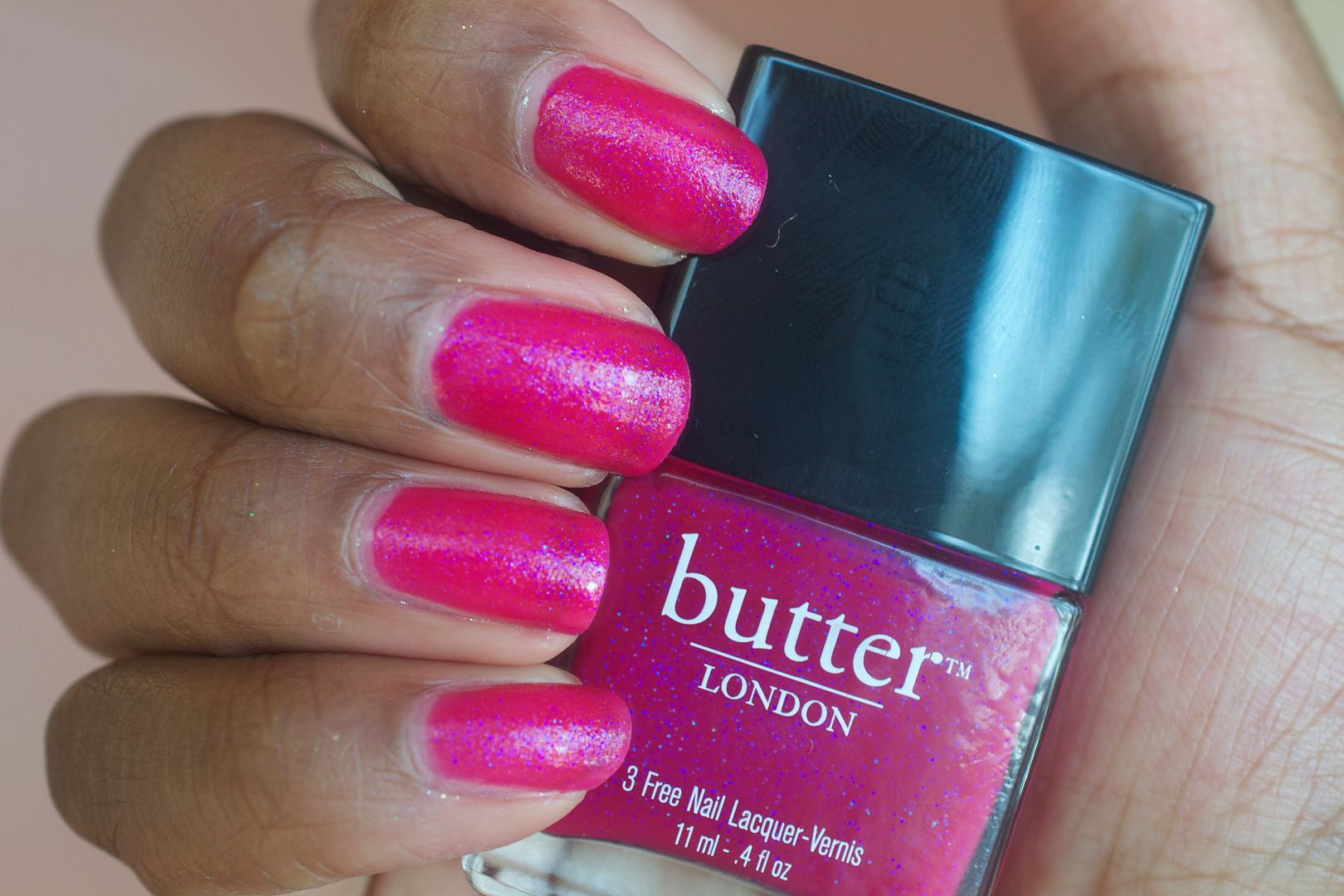 Trout Pout is an opaque shade of cantaloupe, pale and retro. It's cruel slang for a woman who has "over done" the collagen in her lips, leaving her with a rather fishy face. See why I love Butter London? Every polish has a story. And you know what? I am so over hating coral polishes. I think – I think – I think I'm starting to love them.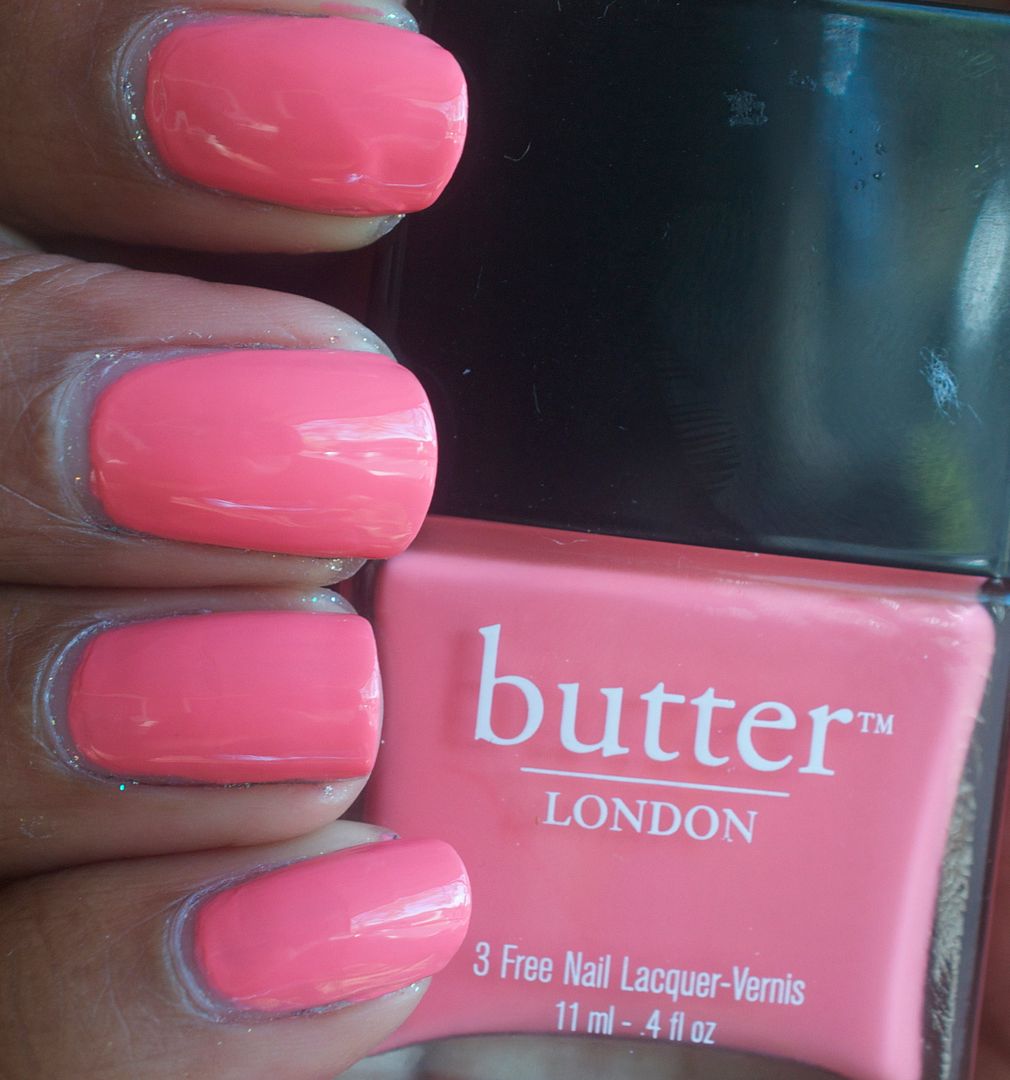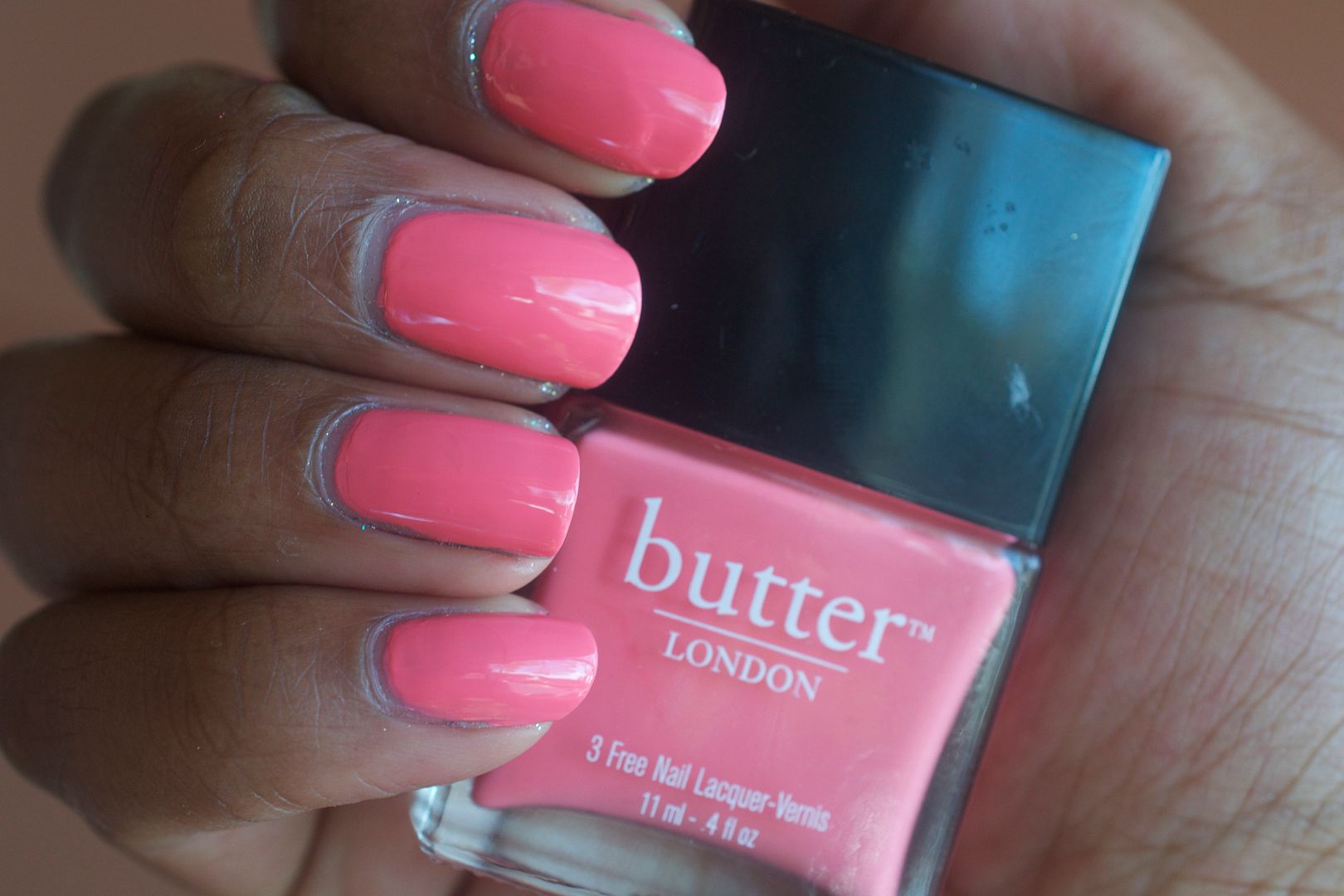 Knackered is a sheer, twinkling oyster shade flecked with micro glitter particles. The Brit definition of it? To be tired or exhausted. "Wow, you look knackered. What did you get up to last night?!" This polish is heavenly. Sure, it took me 4 coats to get an opaque finish but it is such an interesting shade. I've never seen anything like it.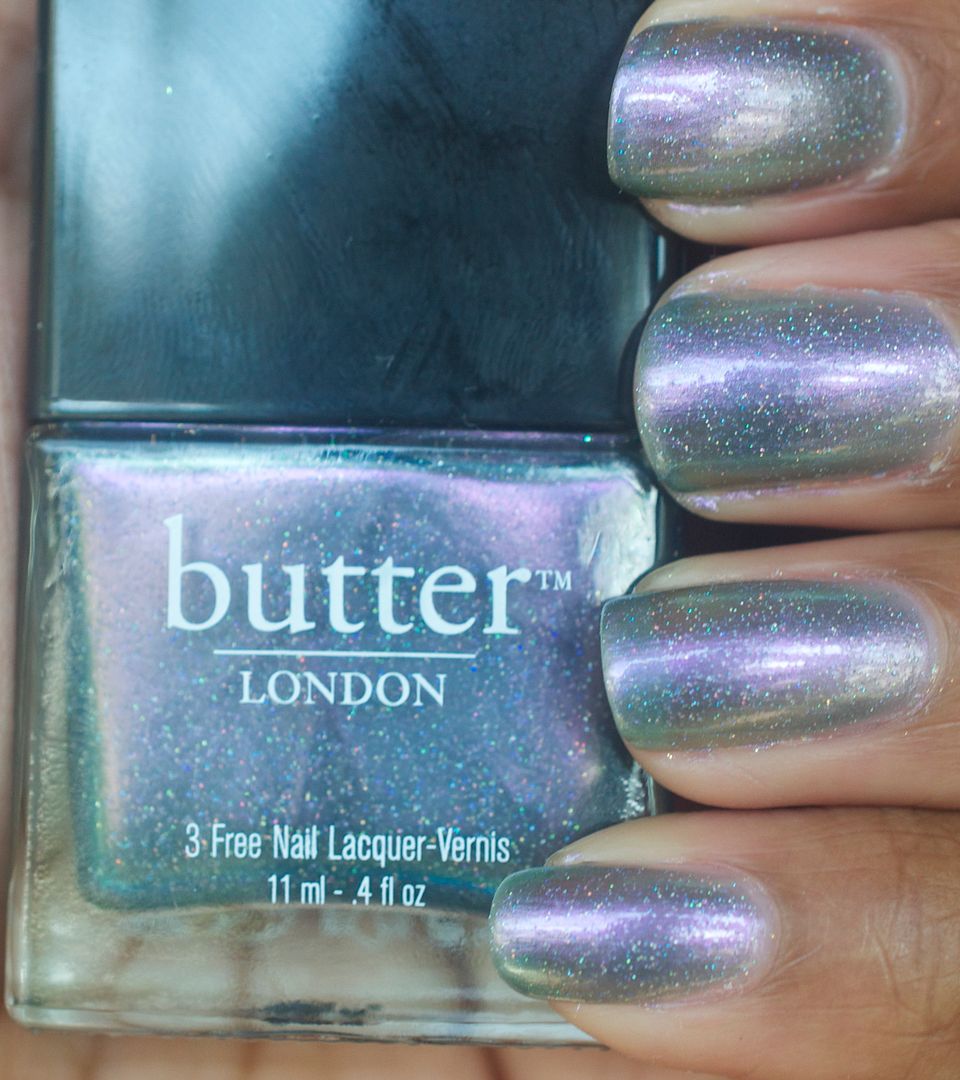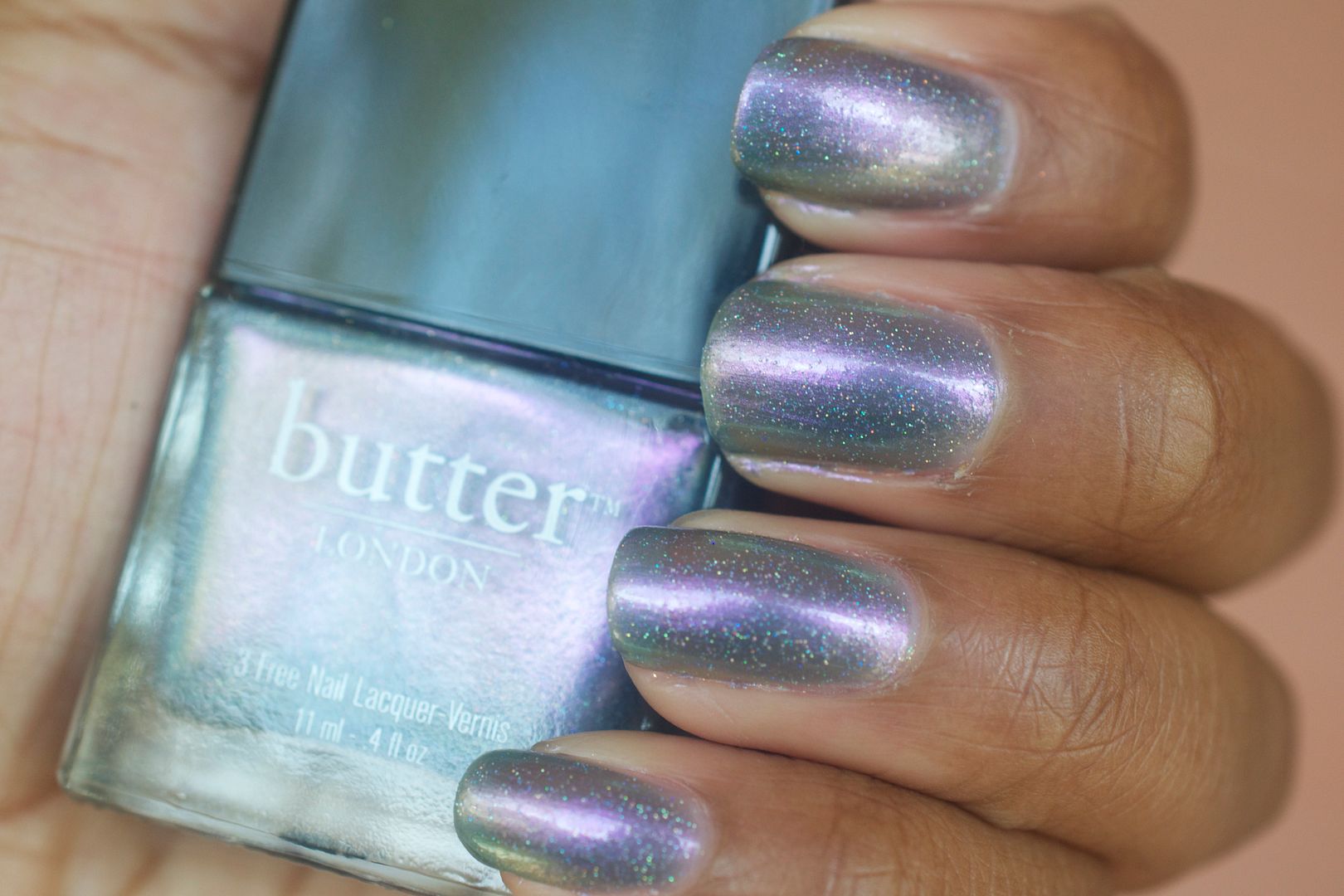 Knackered blurred out…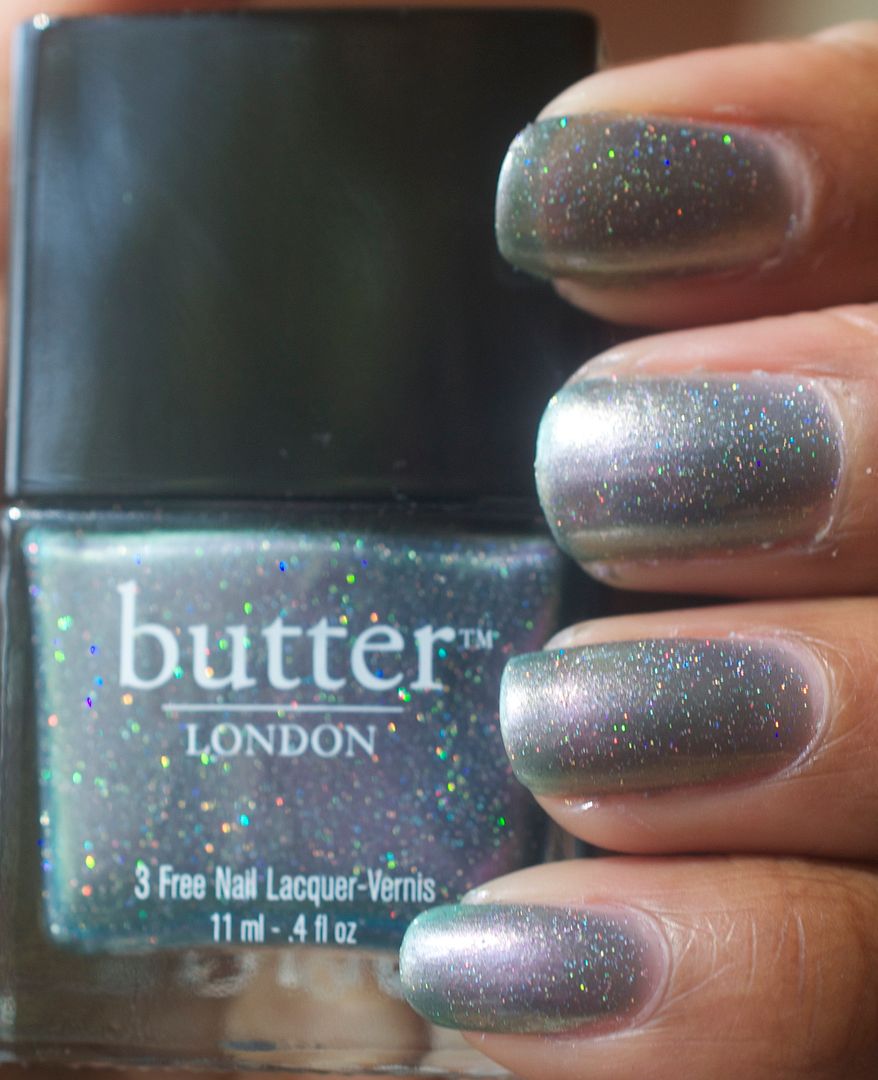 And Knackered up close…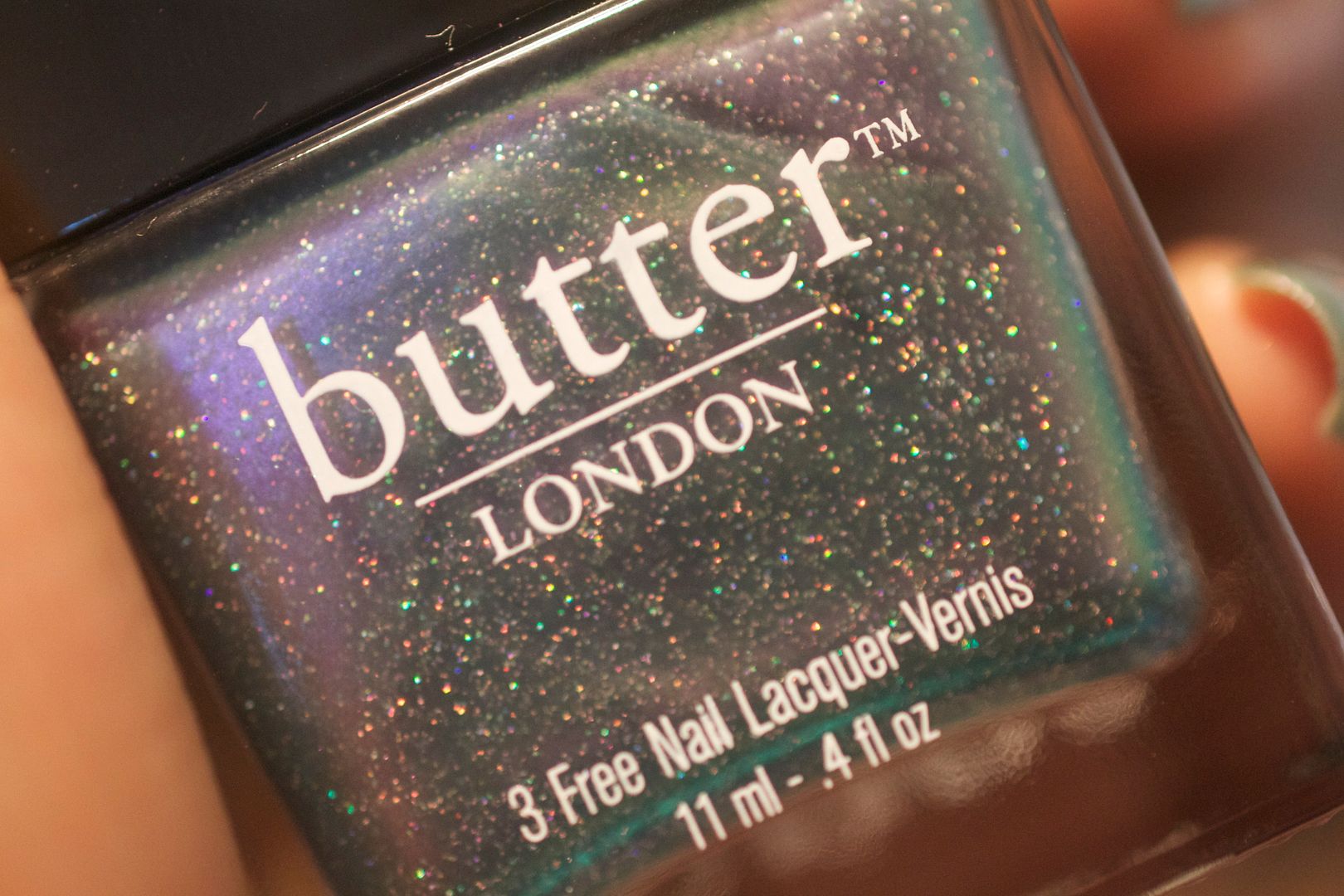 Slapper is a truly teal lacquer, bold and very bright. Aaaaaand of course my camera can not capture its awesomeness. It's Brit-speak for "slut". 'Bout sums that up, uh? Ha! This is a super bright teal. I mean, bright! It'll stain the nails too. Even with a base coat. But if you like teals, you'll love this one.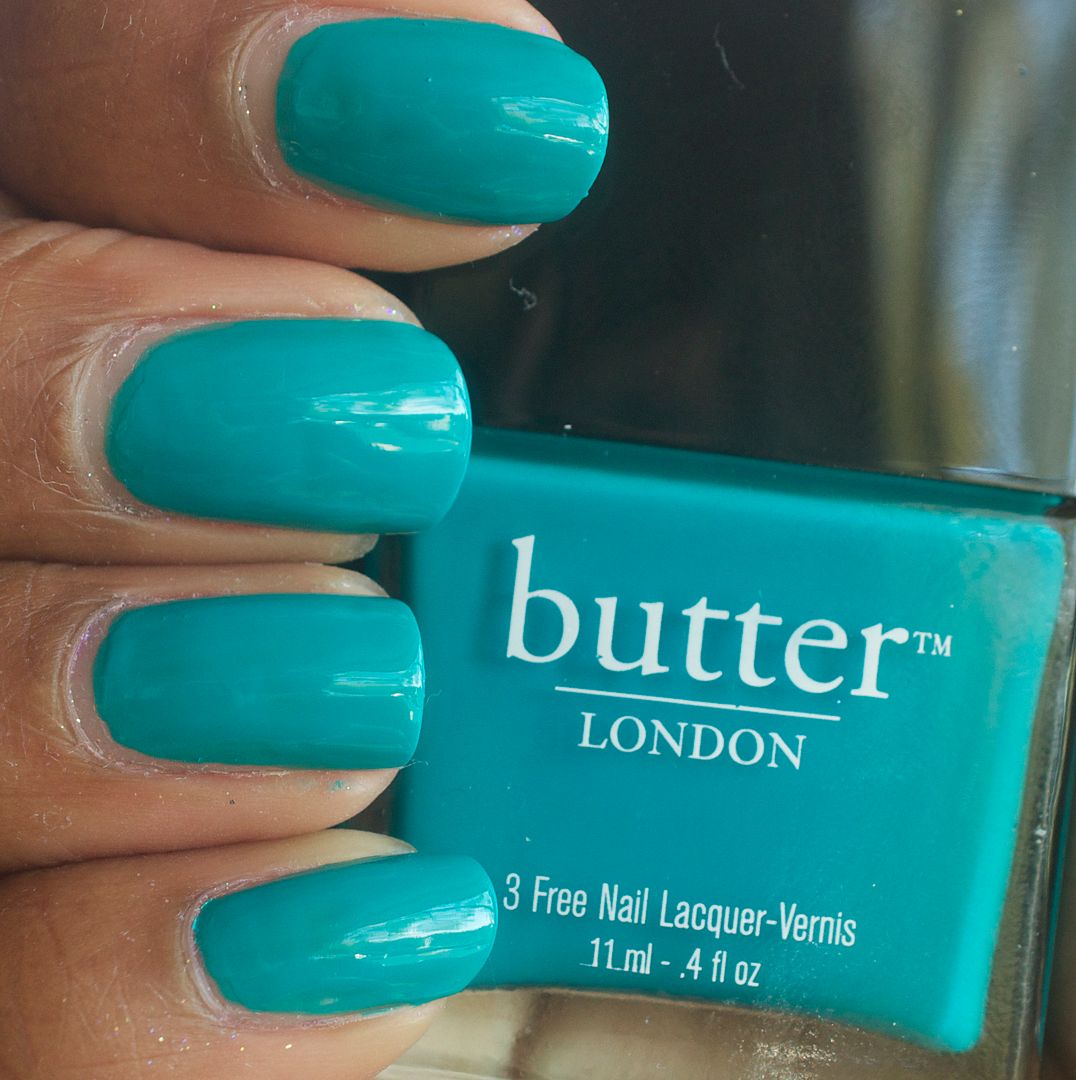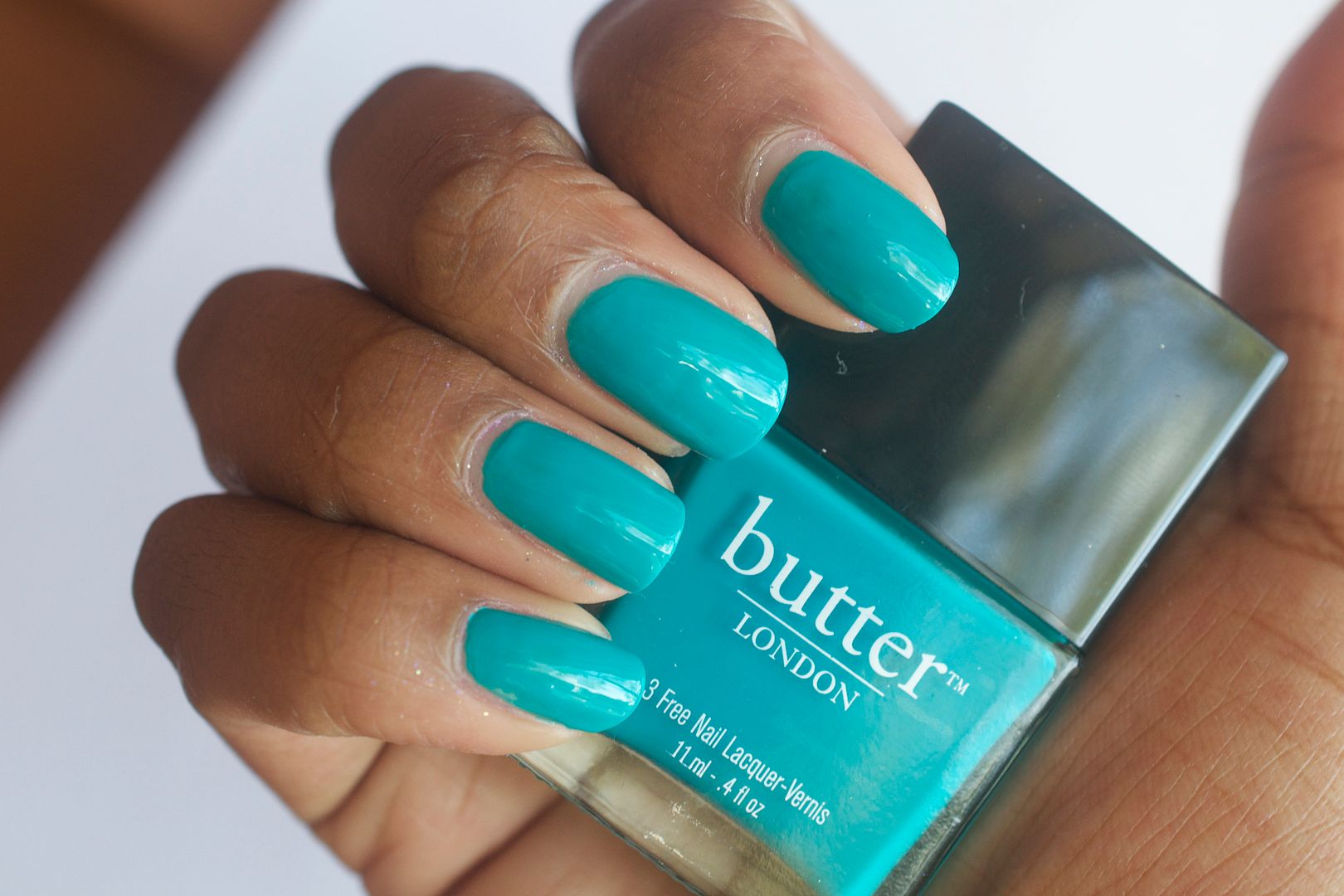 Must Haves:
-Disco Biscuit. Because this pink will be perfect for summer.
-Knackered. Chances are you haven't seen a shade with cool and unusual.
The formula of these were great. I never have a problem with Butter London's polishes. I used 2 coats for all except Disco Biscuit and Knackered. I used 4 coats for those babies. You can grab these from Nordstrom, Nordstrom.com (that's what I did – free shipping!) and ButterLondon.com for $14 a bottle.
How cool is this collection? Which one is your fave?
Amor de Lacquer….the series all about nail polish and nail care! Send your requests,
suggestions and ideas to Brittany@ClumpsOfMascara.com.