Reason #928 why butter LONDON is my favorite higher-end brand of nail polish…they always have these strikingly unique nail polish colors. A great deal of their polish shades can be labeled as weird, unusual, butt ugly and gross. Aaaaaand, considering I've got 3,041 red and pink polishes that all look alike, I am very open to the WUBUG (weird, unusual, butt..you get it) demographic.
How freaking weird is Wallis?
It's not a polish that you would call "pretty" at first glance, uh? Good thing those nail polish description writers at butterLONDON.com are so efficient.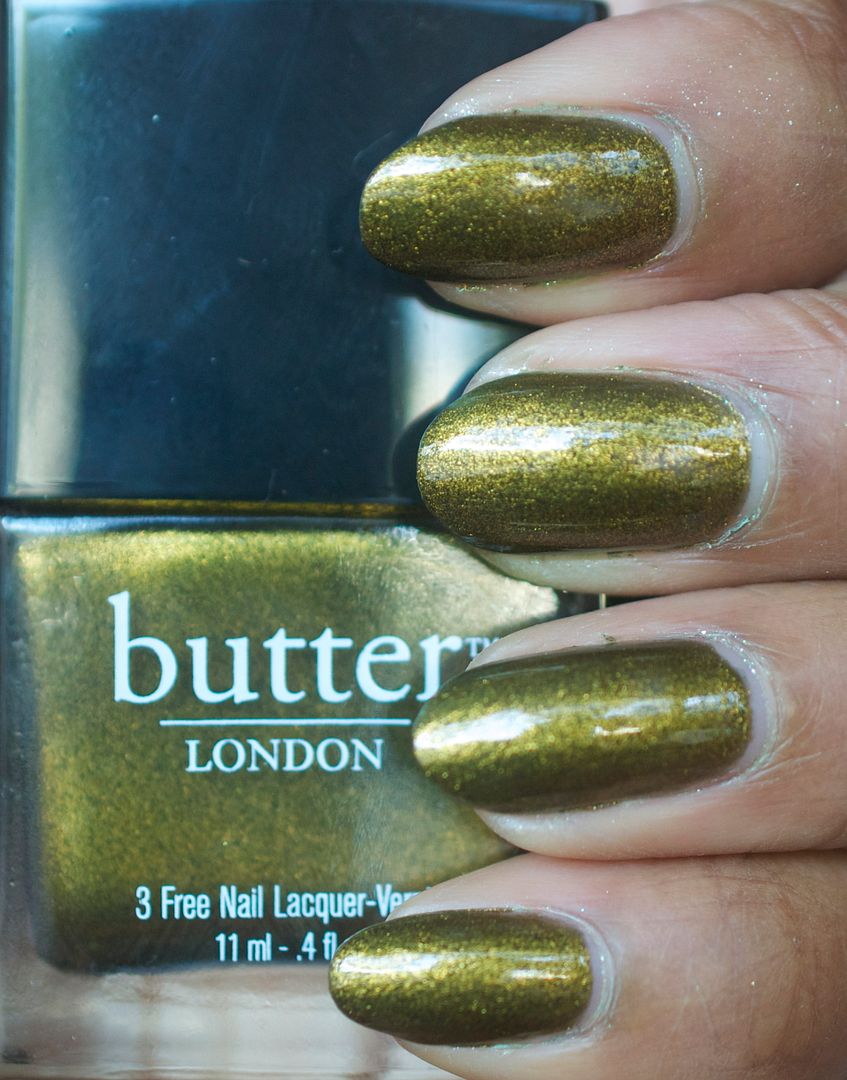 Wallis is, "A tarnished, metallic olive gold lacquer, as mysterious and regal as its namesake."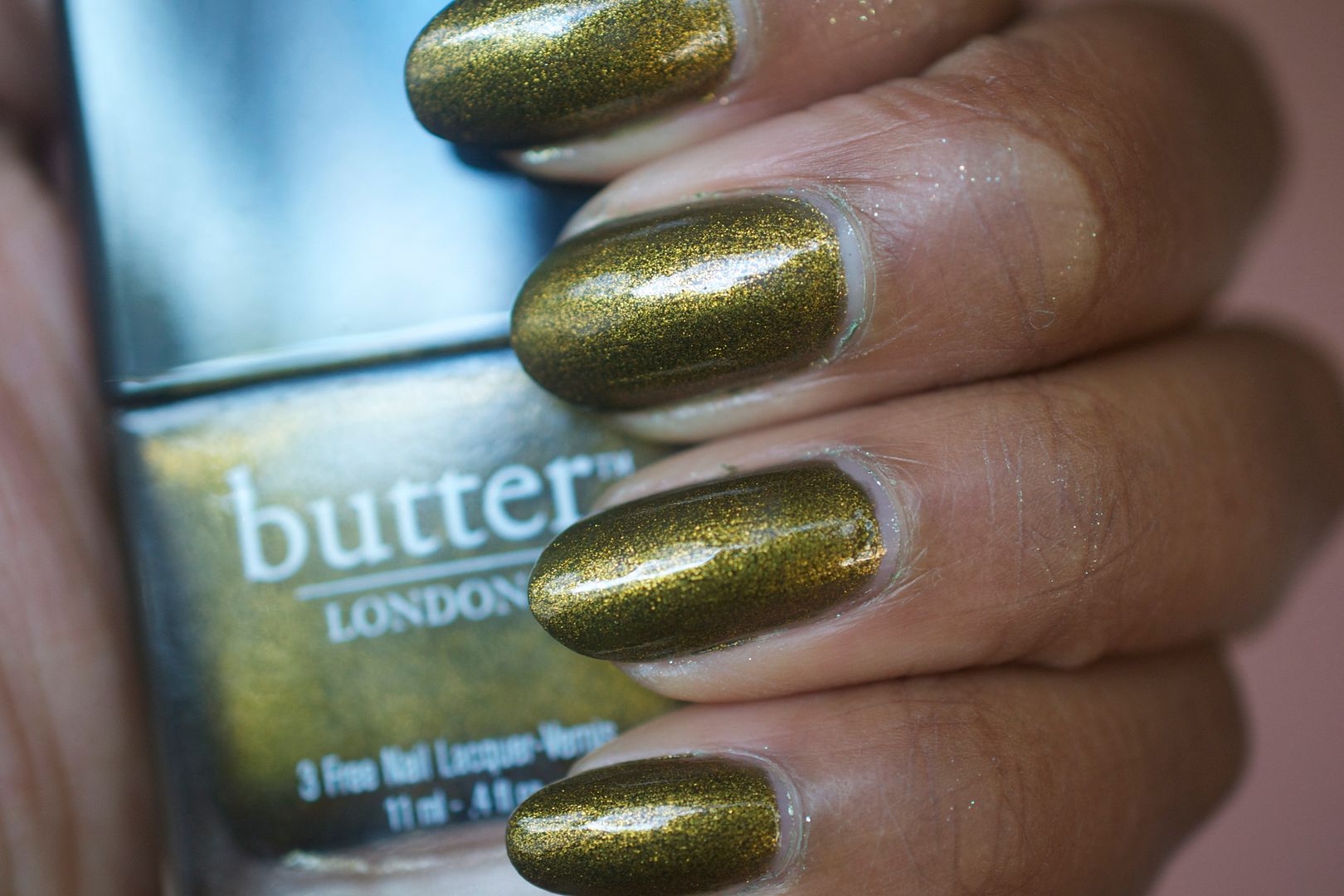 Why yes, metallic olive gold lacquer was exactly what I was thinking. 😉 I certainly wish I knew who the namesake was though.
Ahhh, who cares. 'Scuse me while I go finish staring at Wallis.
If you need to complete your life, you can pick up Wallis here for $14.