The beauty room is slowly but surely coming around and I came up with the awesome idea of putting my favorite polishes in racks on the wall in some kind of pretty decorative fashion. Only a few brands will make the cut and of course, butter LONDON will be one of the brands that get on display in the Beauty Café (as will Cult Nails and A.England). The rest of the brands will be housed neatly in crates.
A few weeks before I moved, I got to snappin' random shots of the butter babies…
Big Smoke is a dusty pseudo-metallic blue that doesn't look like any blue polish that I own.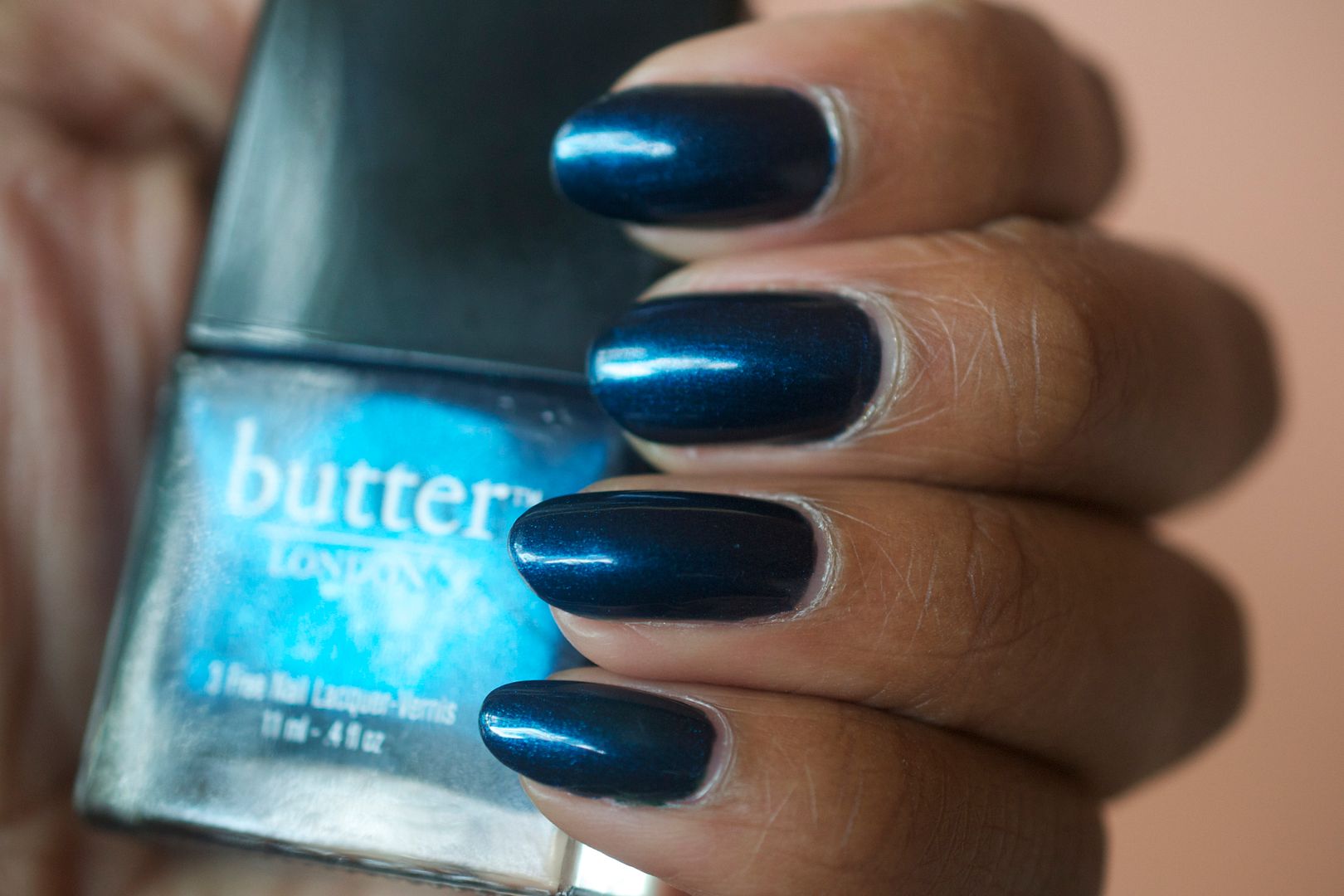 And check it – it's a dark blue that LOOKS blue. Which hardly ever happens. That reason alone is why Big Smoke will always have my heart. And it's super shiny with no top coat. WIN!
Say 'ello to British Racing Green!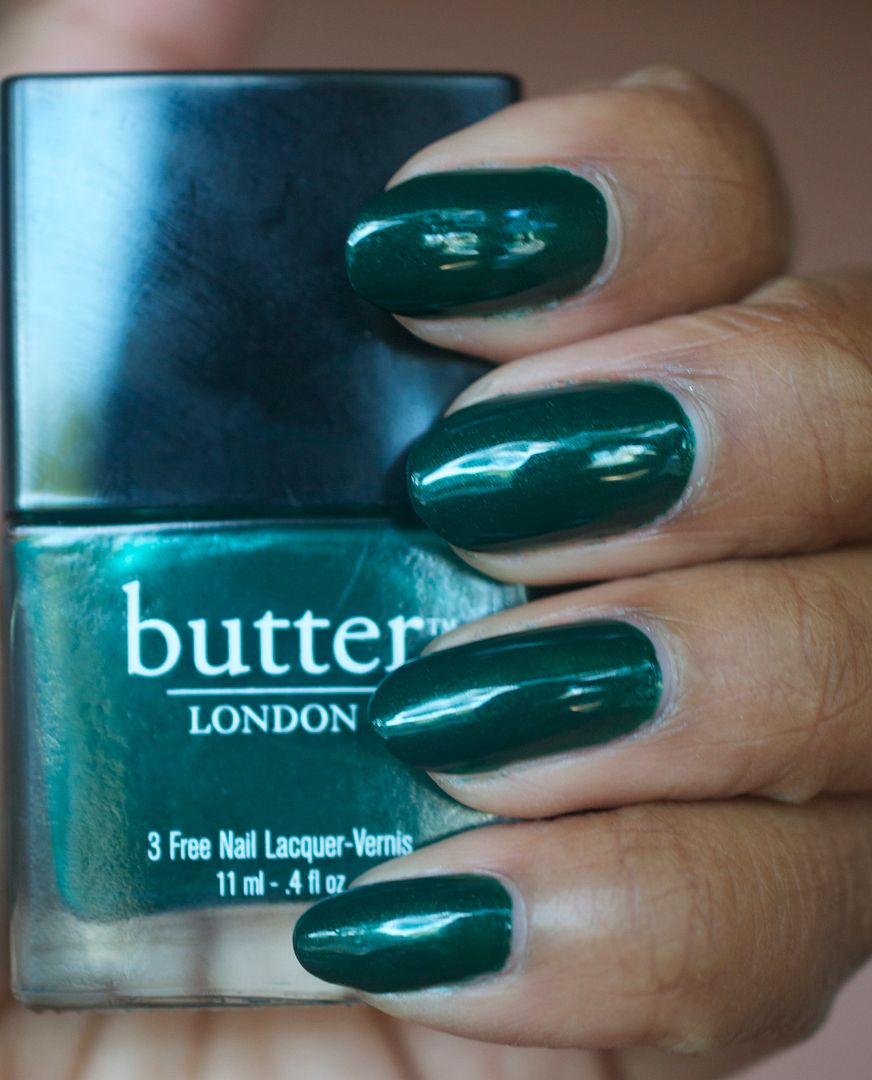 Ohmigoodness, this green is wonderful. Not a fan of greens but want to dabble around with them a bit? This is the one to go for. It's a subtle green but still has a ton of personality.
As does Dosh.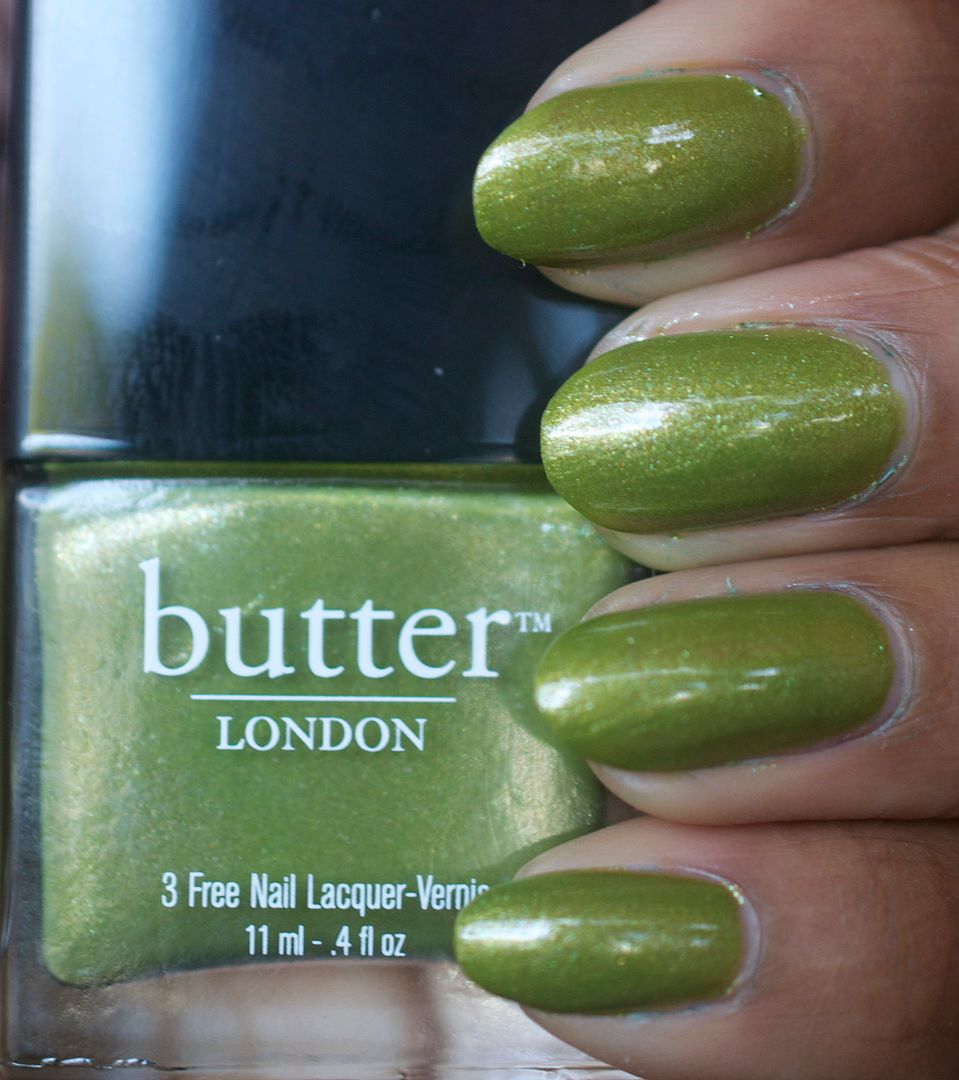 butter LONDON describes Dosh as a molten apple-green with pretty shimmer. It isn't as bright as chartreuse and looks like every bit of a Granny Smith apple.
As soon as I get to unpacking, I'll be dabbling around with more of my butter LONDON polishes. I am well on my way to owning ALL of their polishes.
A bit much? Yeah. Kinda. But hey…some girls buy shoes… 8) You can grab butter LONDON online and at select department stores.
Any bL lovers in the house?